Calvin Klein & Tommy Hilfiger HQ
Amsterdam, Netherlands
In projects, Hopper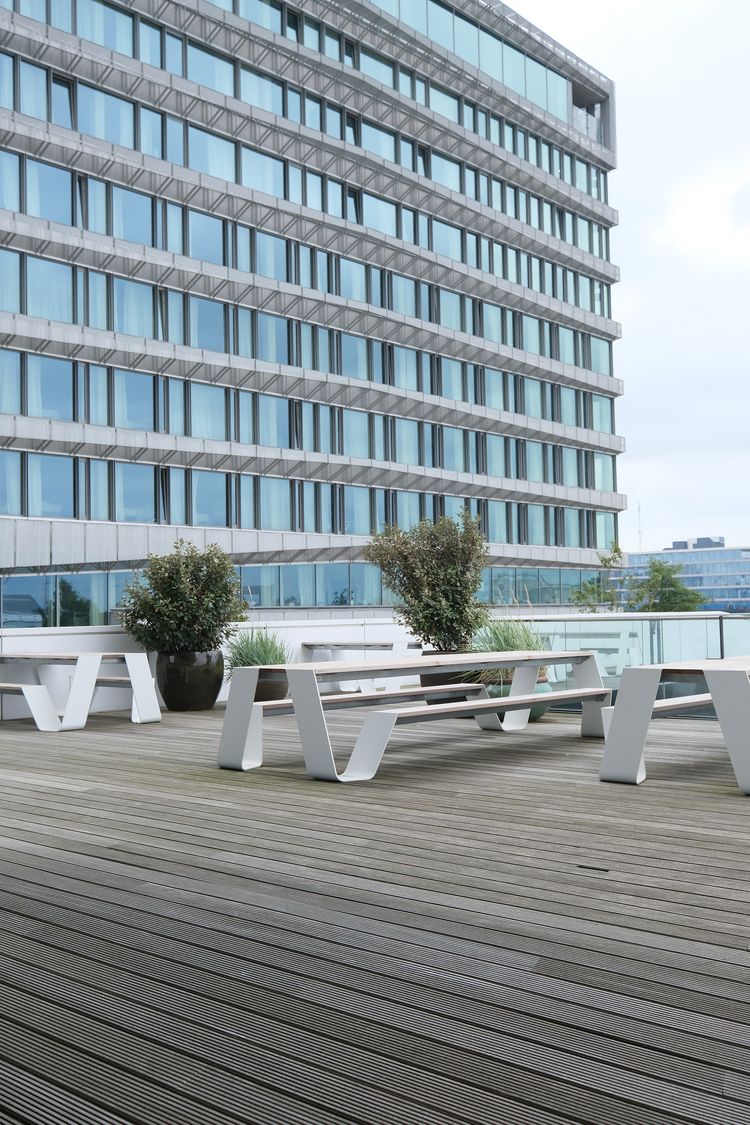 The European HQ's of PVH, the parent company behind Calvin Klein and Tommy Hilfiger, is the place to discover the new collections of this clothing brand and where clients from all over Europe are welcomed. The 12-story building houses showrooms, offices, a restaurant and is crowned by an impressive terrace overlooking the famous harbor of Amsterdam.
The maritime setting was interpreted into the architecture of the building by MVSA Architects who represented a sailing ship via sleek lines and shiny finishes. The design and iconic architecture contribute to a stunning landmark on the famous IJ waterway.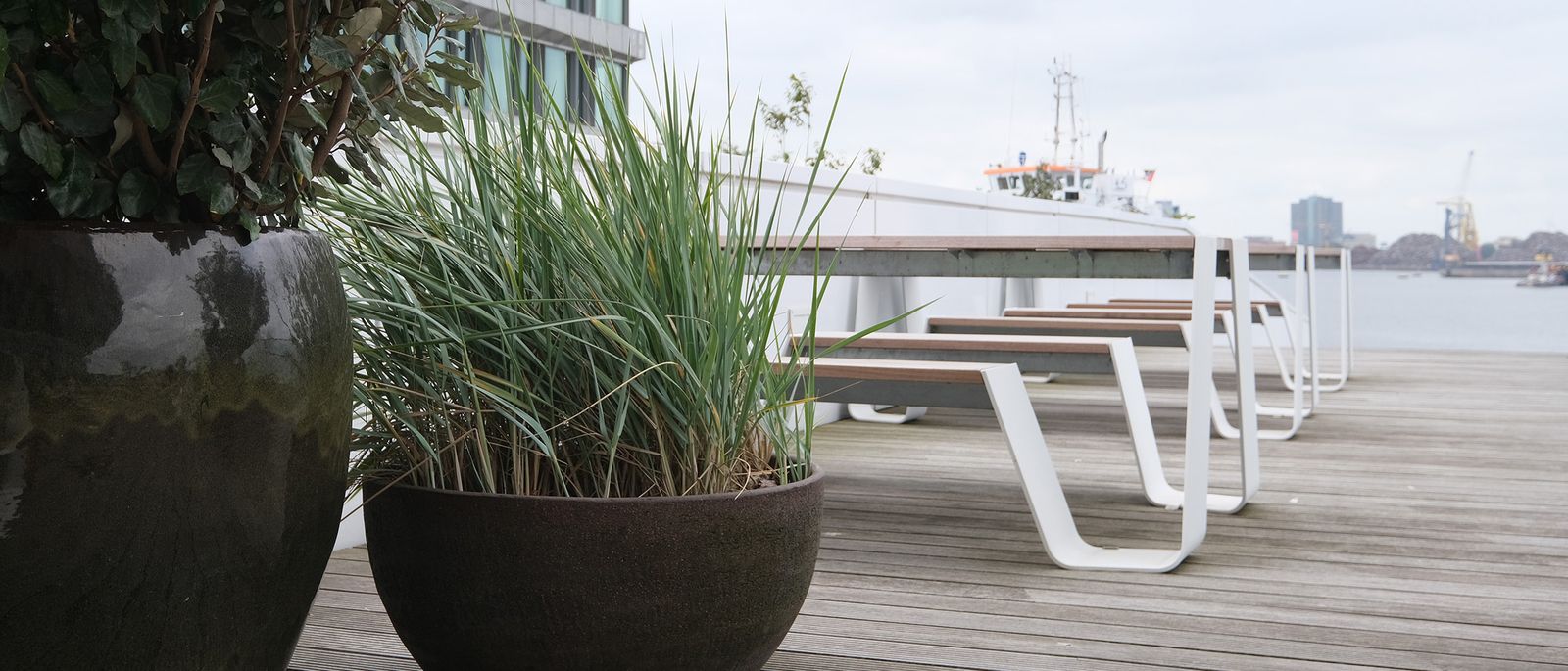 A remarkable office patio
With views on the IJ
In line with the architecture of the building, the outdoor terrace was furnished with Extremis tables. The waving lines of the building are mirrored in the exceptional legs of the Hopper picnic tables that overlook the waterfront.
The eye-popping views of the harbor and the city of Amsterdam, offer office workers and clients an attractive spot to enjoy the fresh air in all comfort and to find inspiration to design pretty clothes!