Dappled in shady comfort
At home, Sensu, Walrus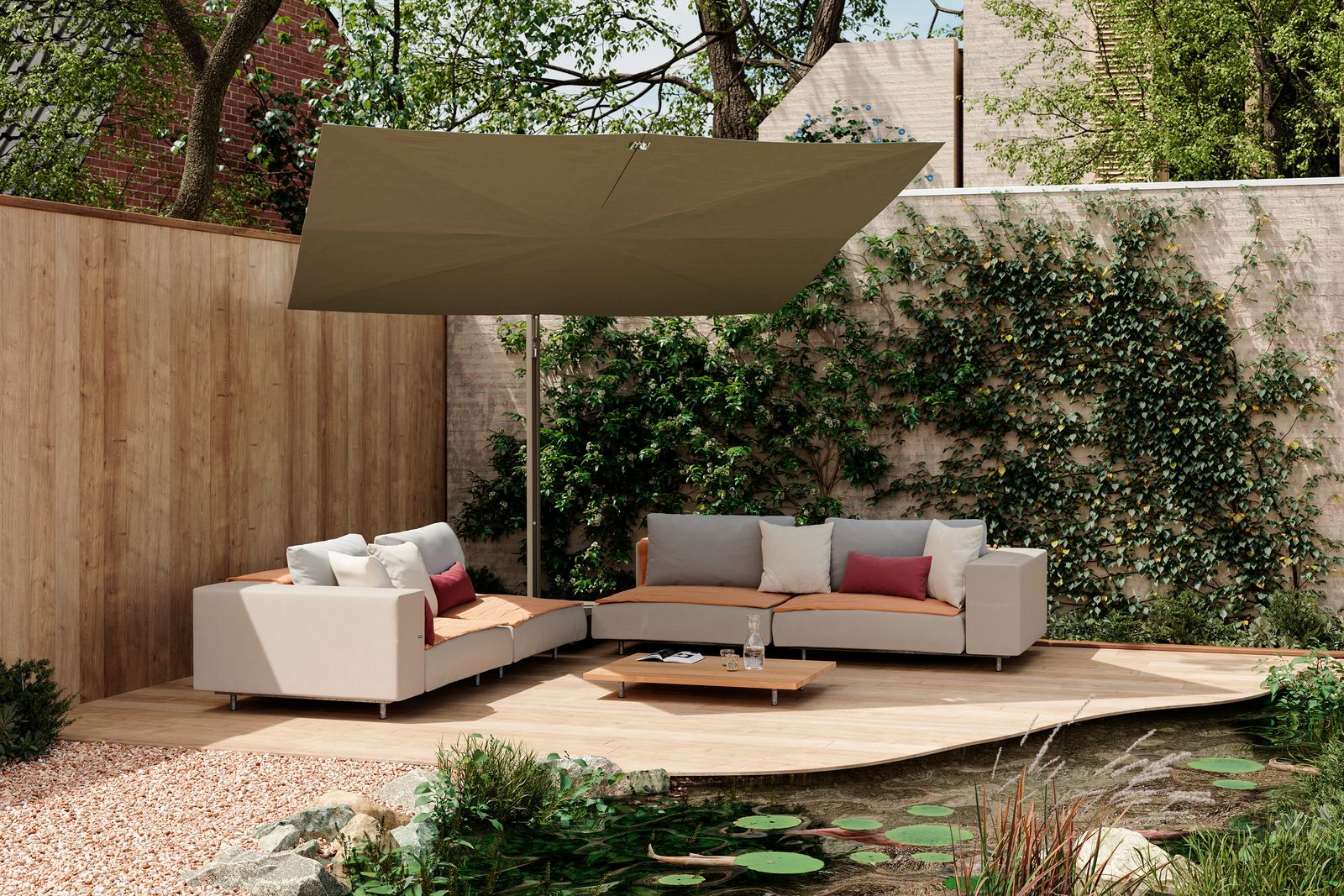 Wrapped in sandy colors, this patio is the coziest spot in the garden. Although casting a broad canopy of shadow, the Sensu shade doesn't interfere with the cushy atmosphere thanks to a minimalist design and neutral color.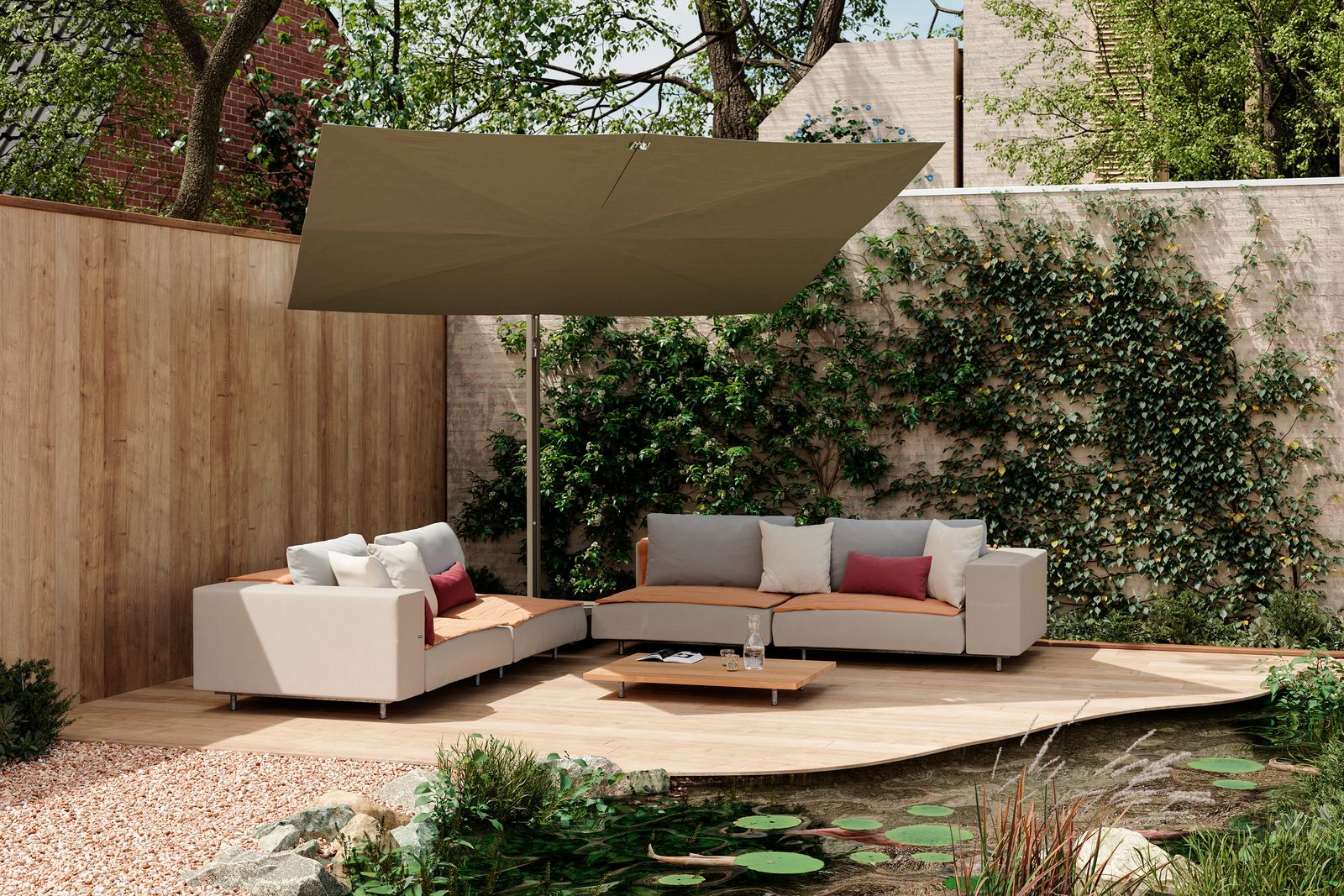 A loungy moment
Out of the sun
With the option to tilt and rotate Sensu, shade is created wherever needed, but the true benefit on this patio is how this free-hanging umbrella doesn't take up any space in the middle of the setting. What's left is a sweet spot for relaxation in the garden.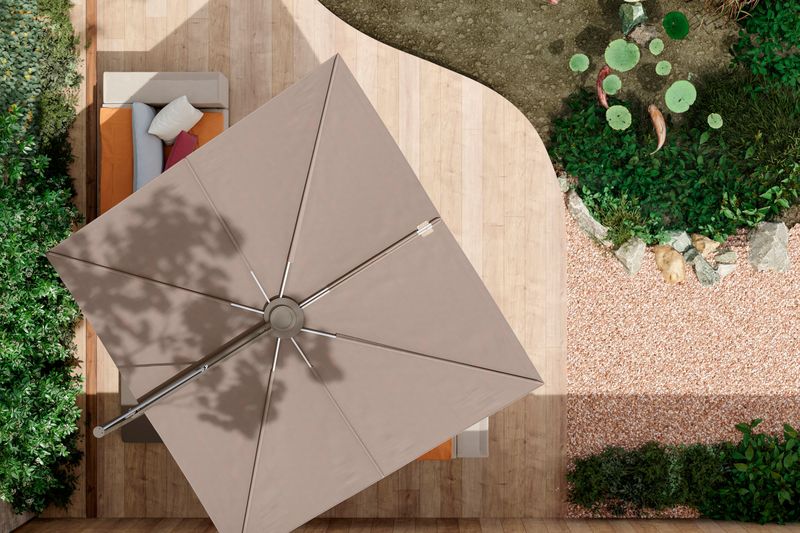 The Walrus sofa is a cozy lounger that supports carefree unwinding all the way. The soft pillows and blankets are stored in the back for easy access, leaving a clean sofa in a weatherproof fabric. Thanks to this simple yet ingenious design, the sofa is always looking good and ready to use!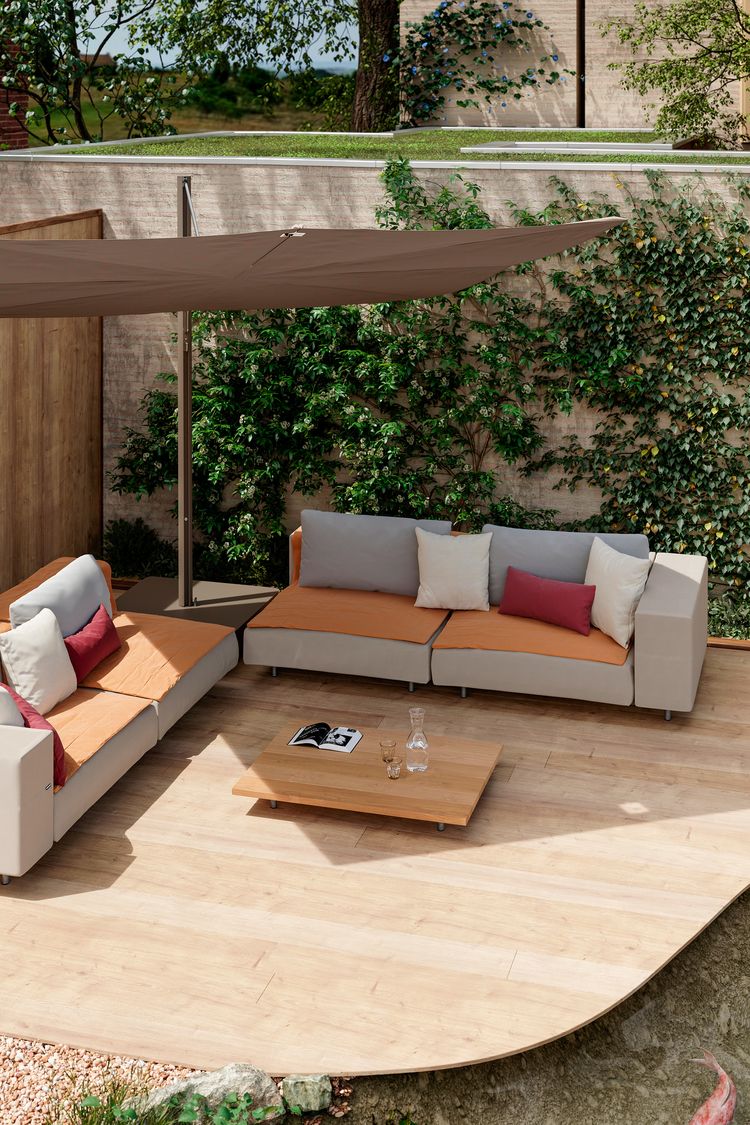 Images by Beeldcollectief