Hasselt's remarkable mirrored city hall
Hasselt, Belgium
In projects, Pantagruel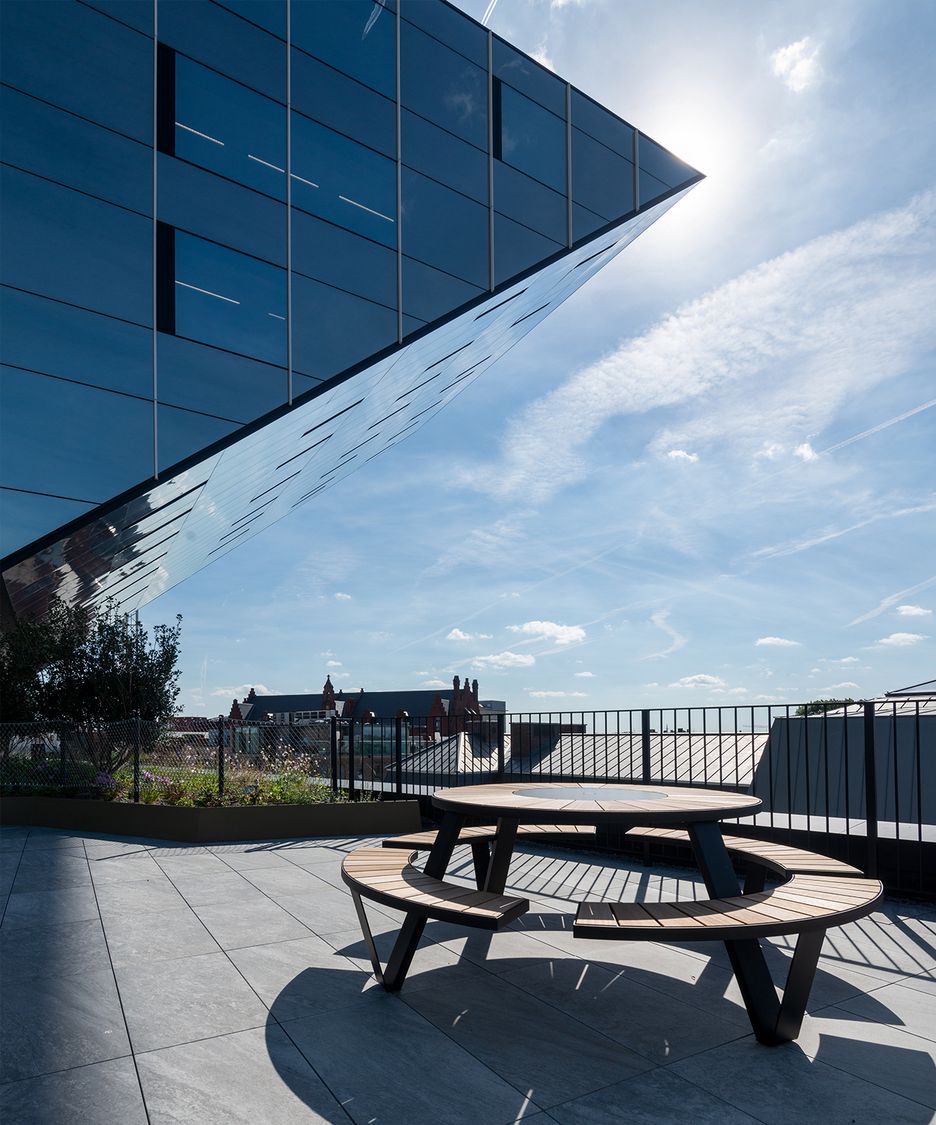 The sky-high mirror façade on the new city hall in Hasselt, Belgium certainly draws the eye… and gets you dreaming. The old police station in the reflection produces a gorgeous contrast between authentic heritage and inspiring new-build. The architects of the building were Jaspers-Eyers Architects, SAQ Architects, MASS Architects and Michel Janssen.
The idyllic terrace garden overlooking the town is sheer heaven. While the city bustles in the background, sit back and relax. The perfect setting for Extremis furniture. Break-time, anyone?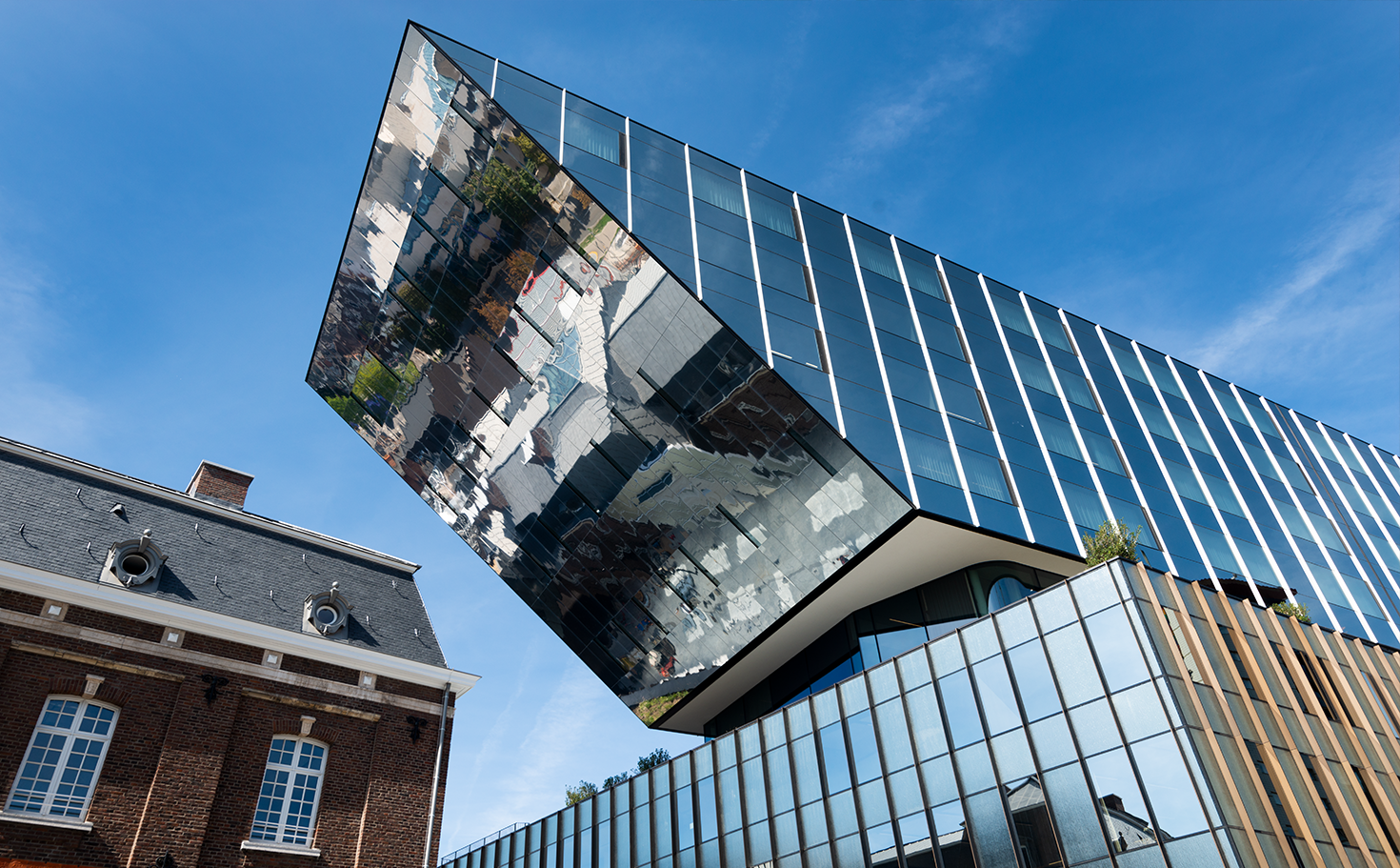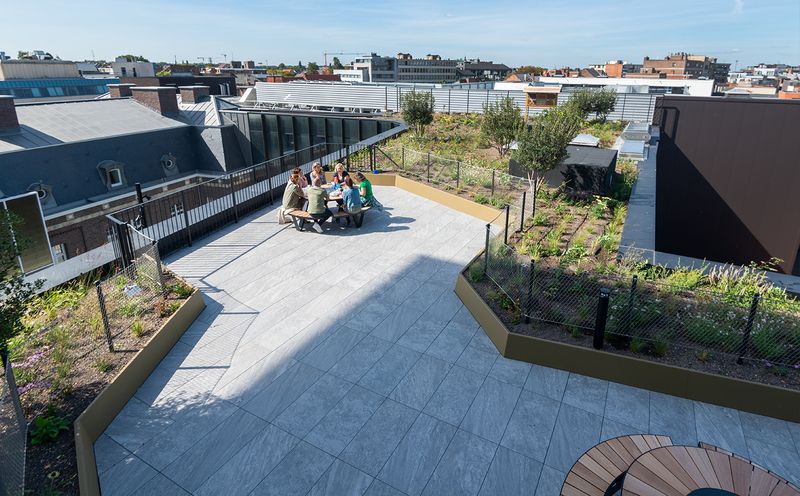 Take a break in style
The rooftop terrace is surrounded by plants and flowers and gives amazing views of the city. The Pantagruel tables invite you to take in the scene in a cozy and comfortable way.
Carefree in the open air
The powder-coated steel frame of the Pantagruel picnic table can handle any weather conditions. The durable tabletop and benches in Iroko hardwood form a perfect whole in the surrounding greenery. The tables are the ideal spot to gaze out over passers-by, or just linger for another 5 minutes.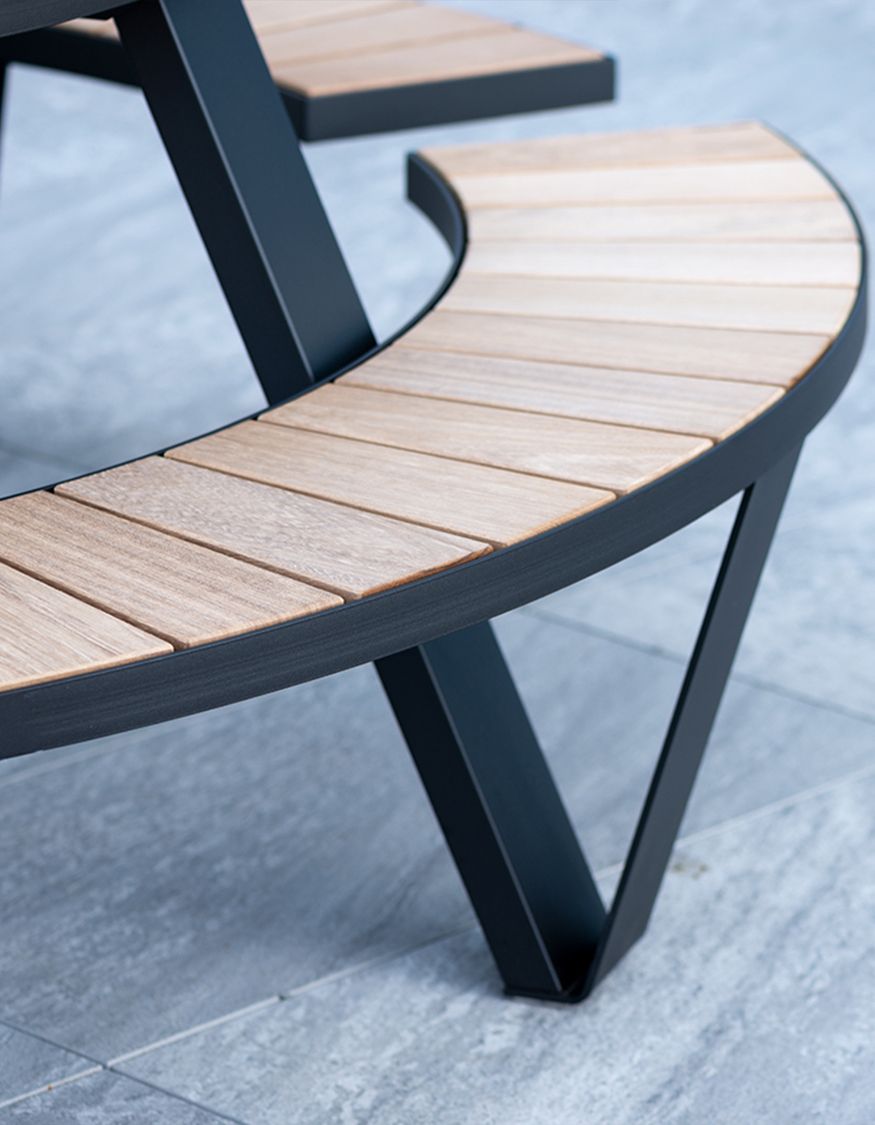 "It's in our nature to go outside. You feel instantly energized and ready to get back to work."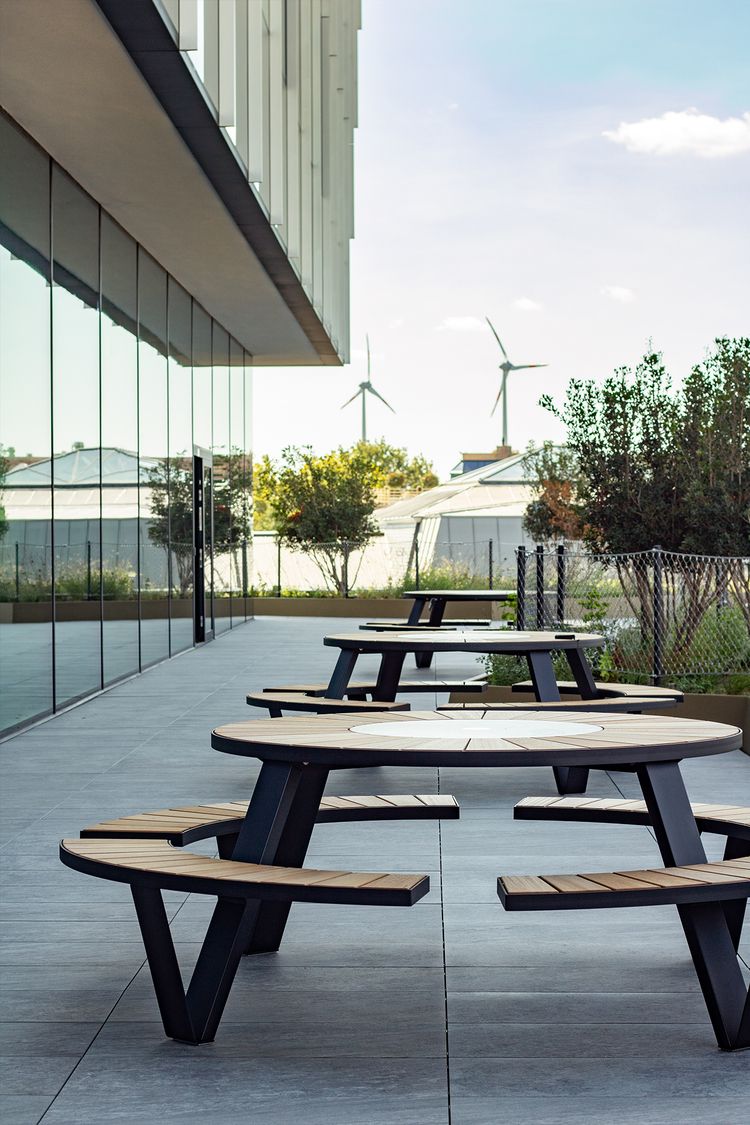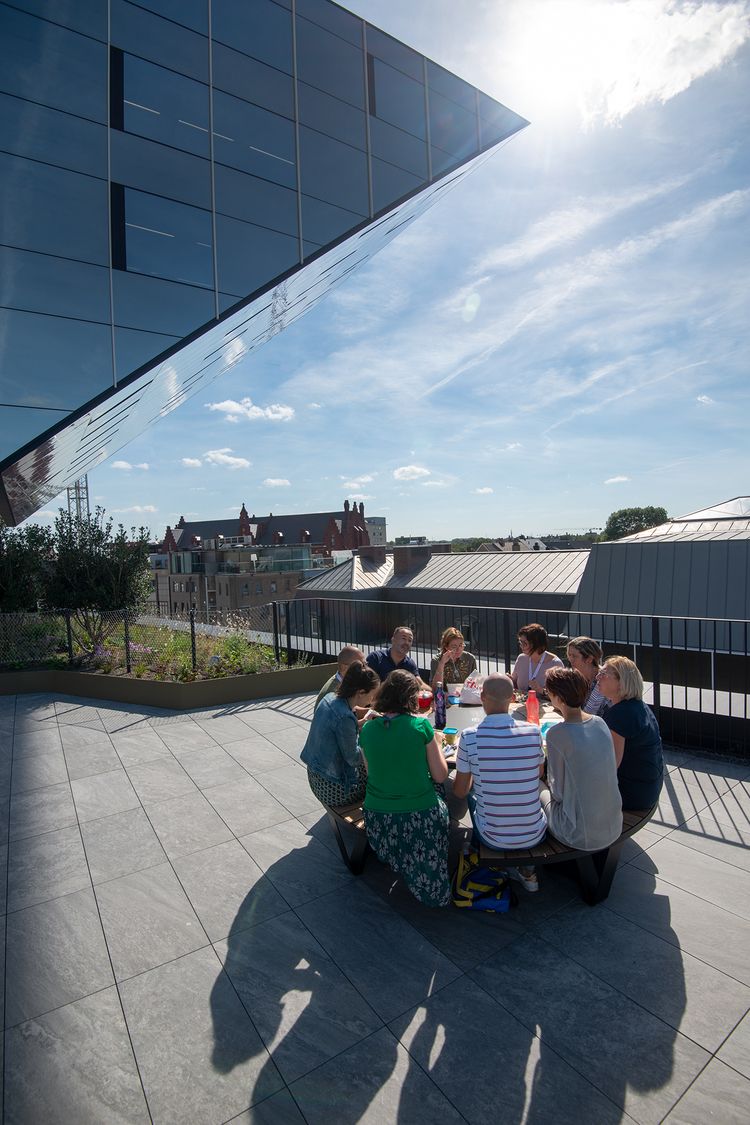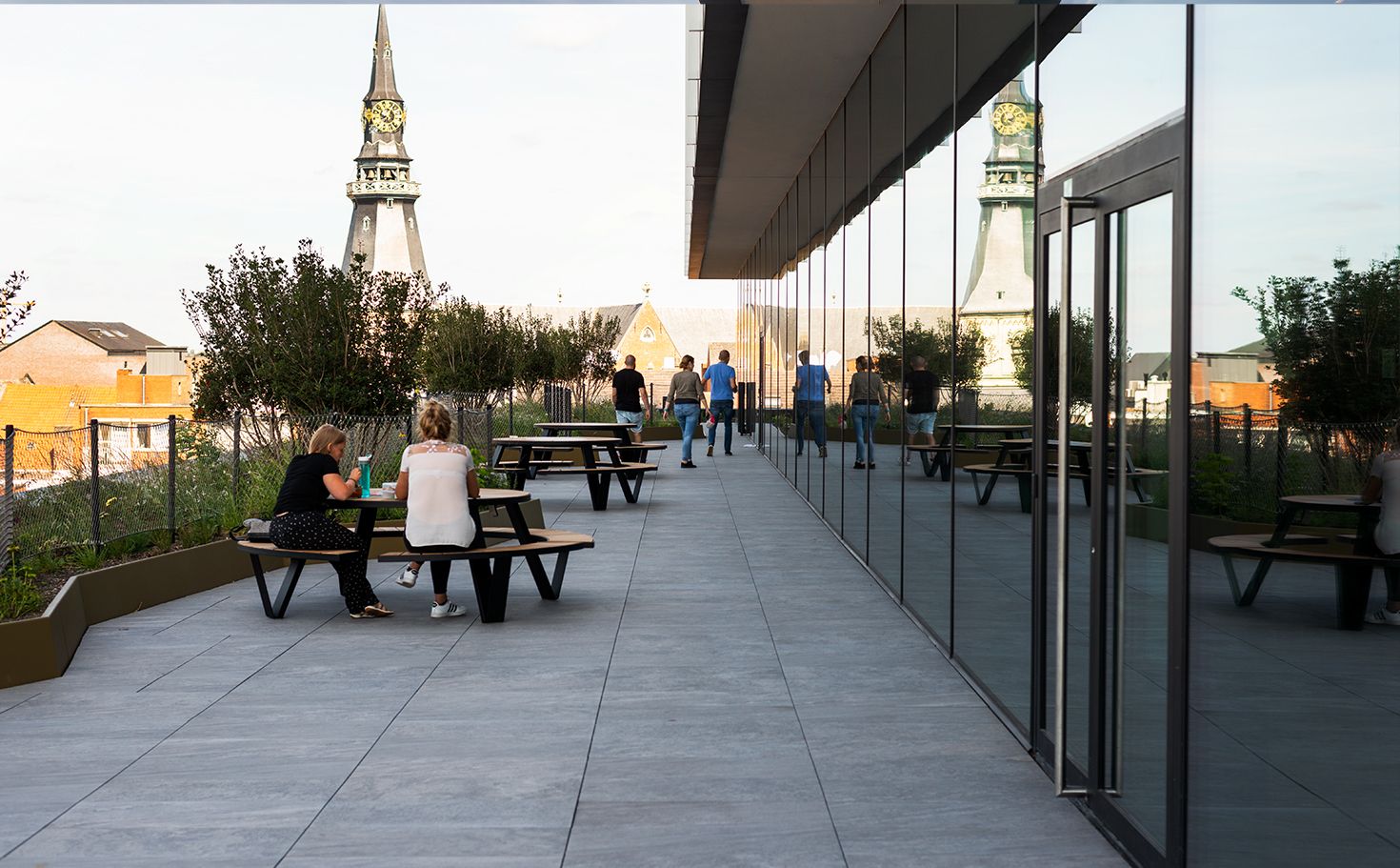 Pictures by Michel Klop Photography