Head in the clouds
At home, Walrus, Sensu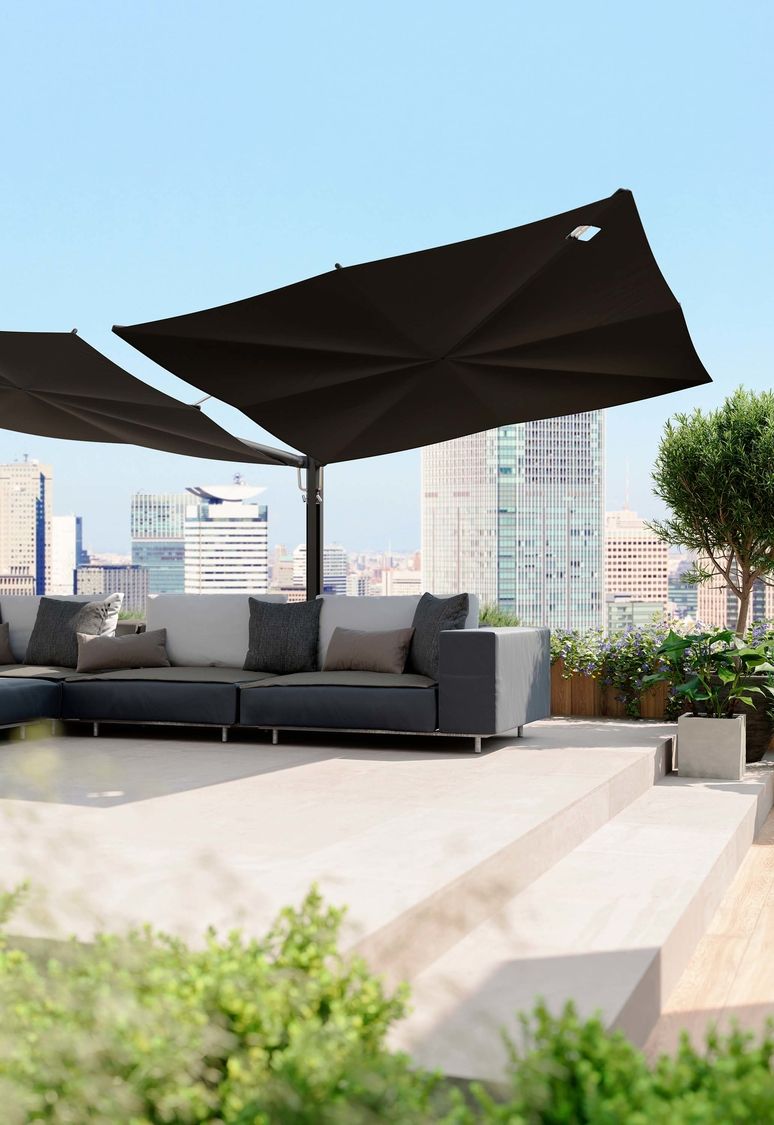 Lofty lounging becomes a dream come true on this rooftop patio. The Sensu duo diamond throws some welcome shade without taking up any precious space on this city rooftop. The black-colored shade adds to the luxurious city feeling in a way that no other color could.
Throwing some shade becomes a luxury with Sensu. This black shade offers a clean canvas that doesn't distract the views from the gorgeous city sights. The free-hanging shade leaves all the space available for the sofa and thanks to the tilting function, this umbrella casts shade wherever you like, all day long.
Carefree unwinding
Walrus is a true tough cookie. This sofa can handle all weather elements whilst also offering instant softness! With built-in storage pouches, the Walrus pillows are easily stored in the sofa itself, which is quite a bonus on the 23rd floor. No more running back and forth with pillows or hustling with ugly covers that just fly away with the wind.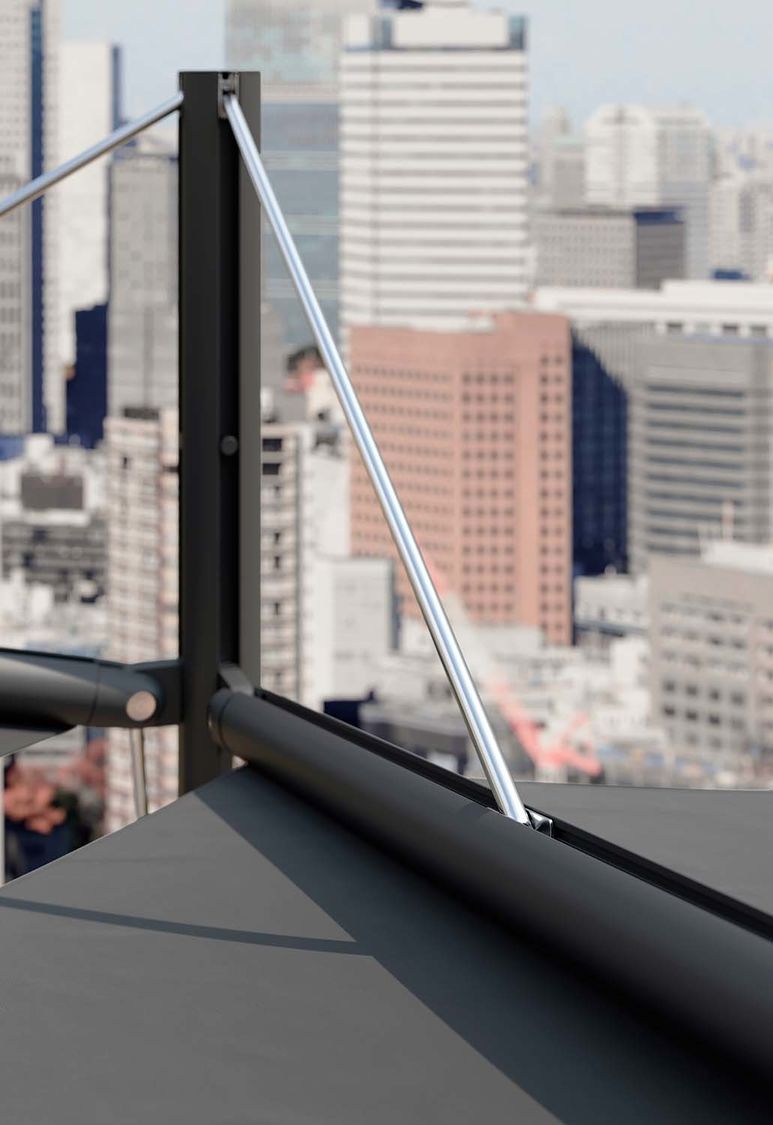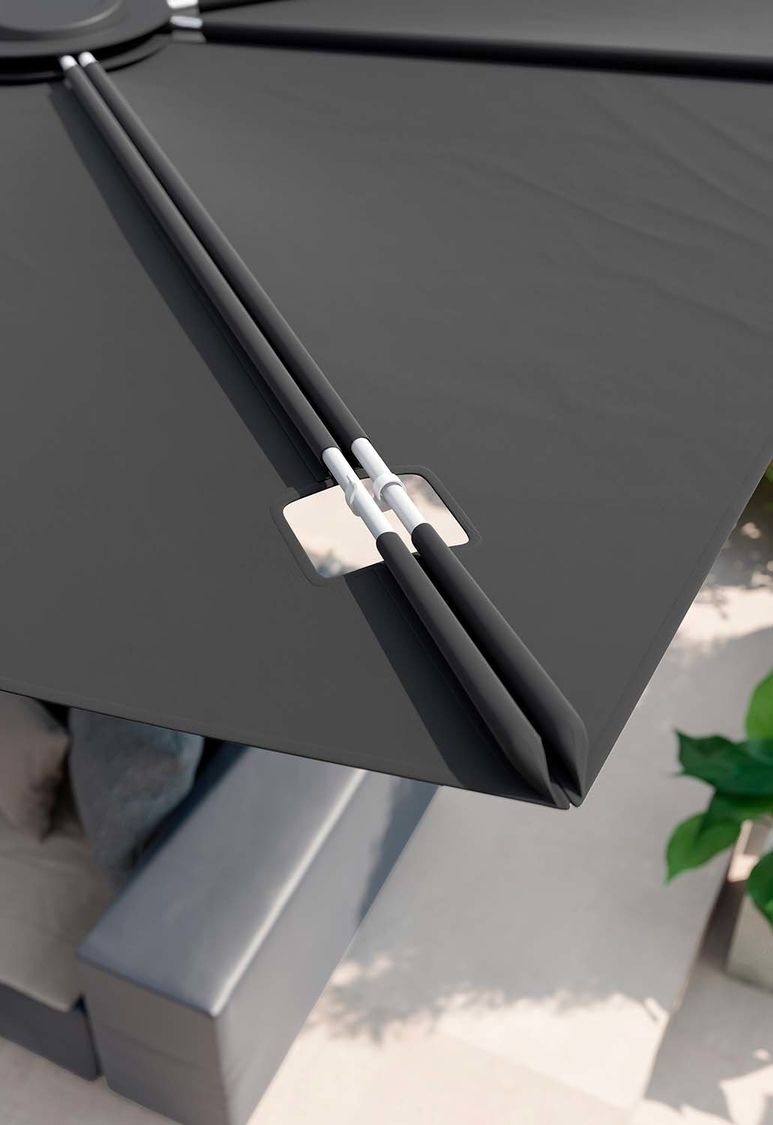 A minimalistic presence with a big impact.
Images by Beeldcollectief