Indulge in flexibility
Kortrijk, Belgium
In projects, AMAi, Tiki, Captain's Chair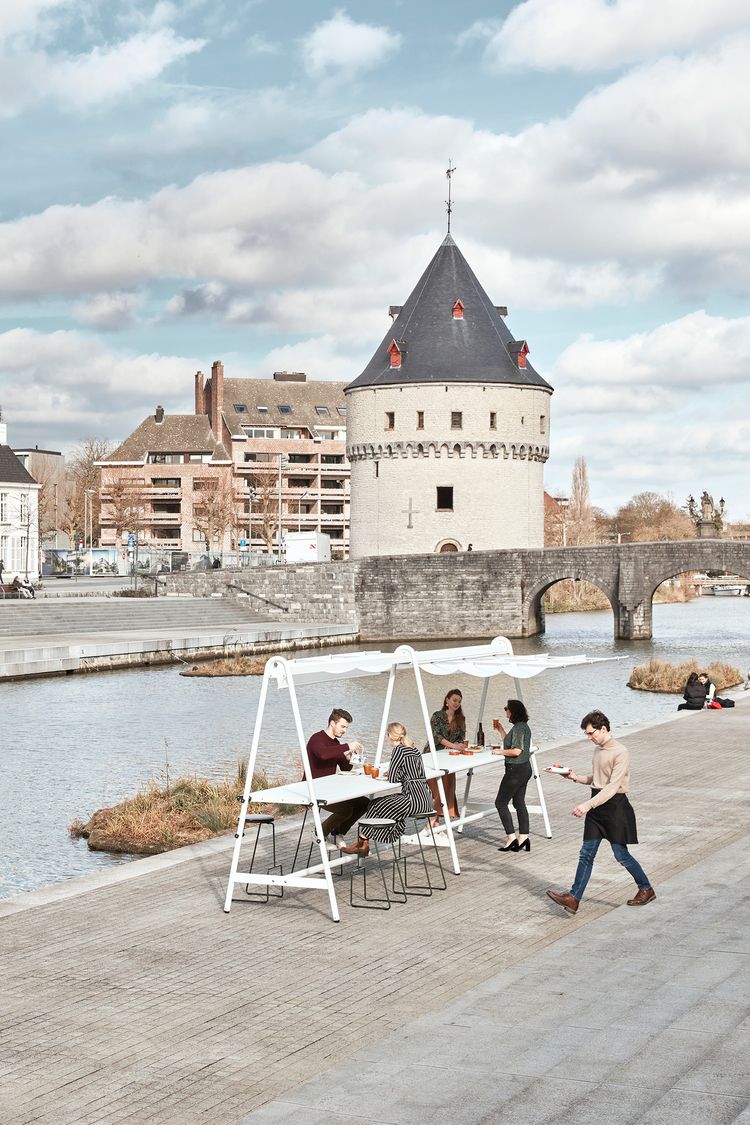 The sun is out, come and join us for a drink and a bite in the open air! At the AMAi table, each experience becomes valuable and easy-going. Sitting down or standing up? AMAi adapts instantly to every new experience!
This marvel of multifunctionality follows your needs at all times.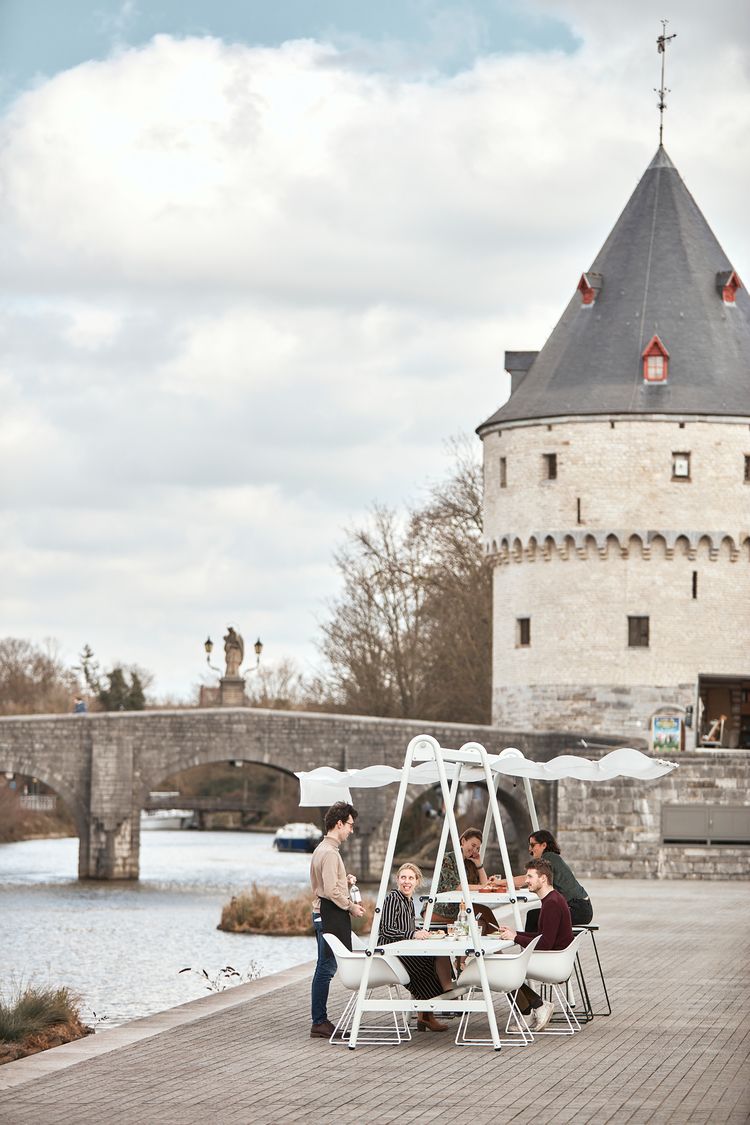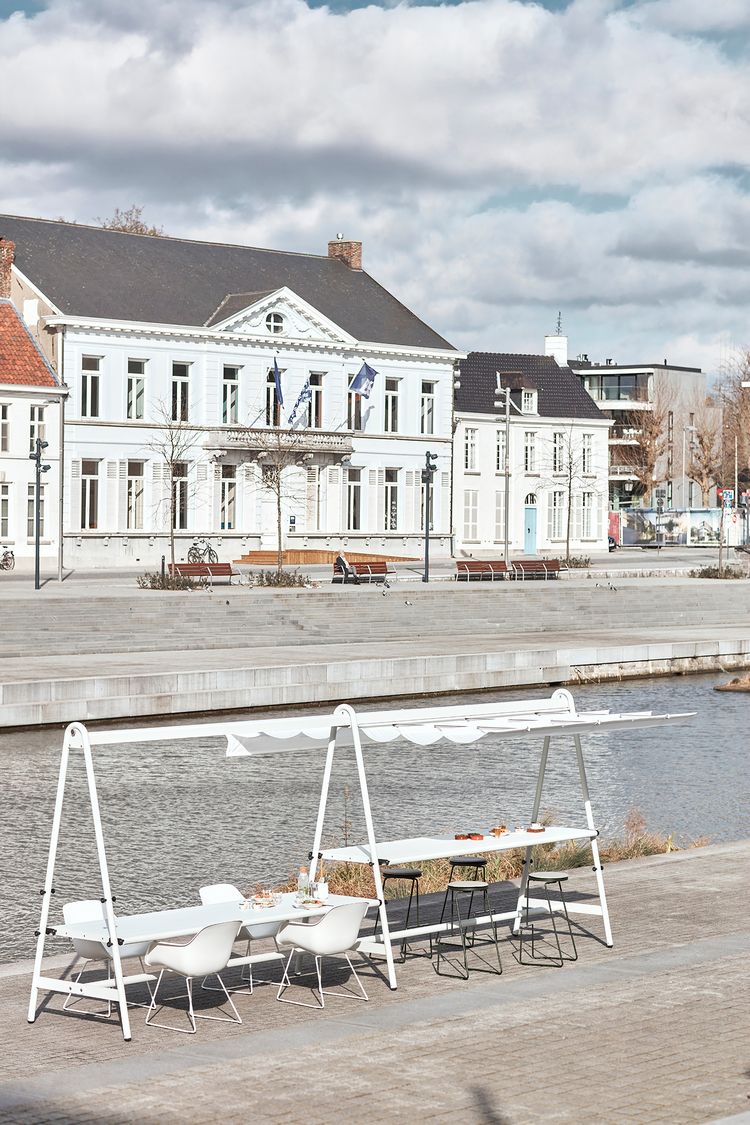 Two tables, double the fun
Add more A-frames to tailor your needs
Combining high and low tables has never been easier! With two AMAi modules hooked up to each other, each guest simply chooses their preferred seat. Standing up or sitting down? It's completely up to you!
This table breaks down boundaries and brings together the good aspects of life. No more hassling with different tables, which leaves you more time to truly enjoy the day - and the amazing food and drink!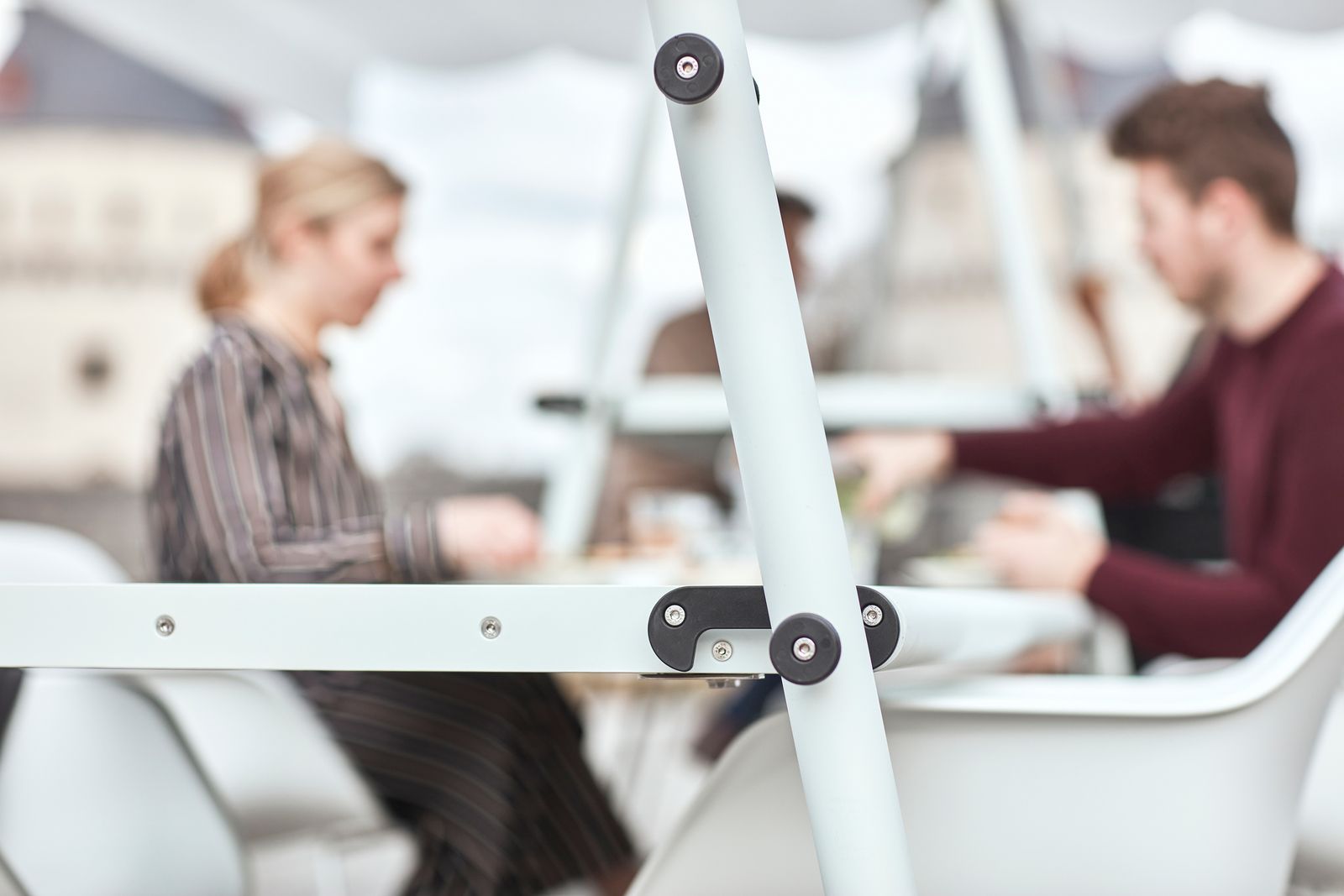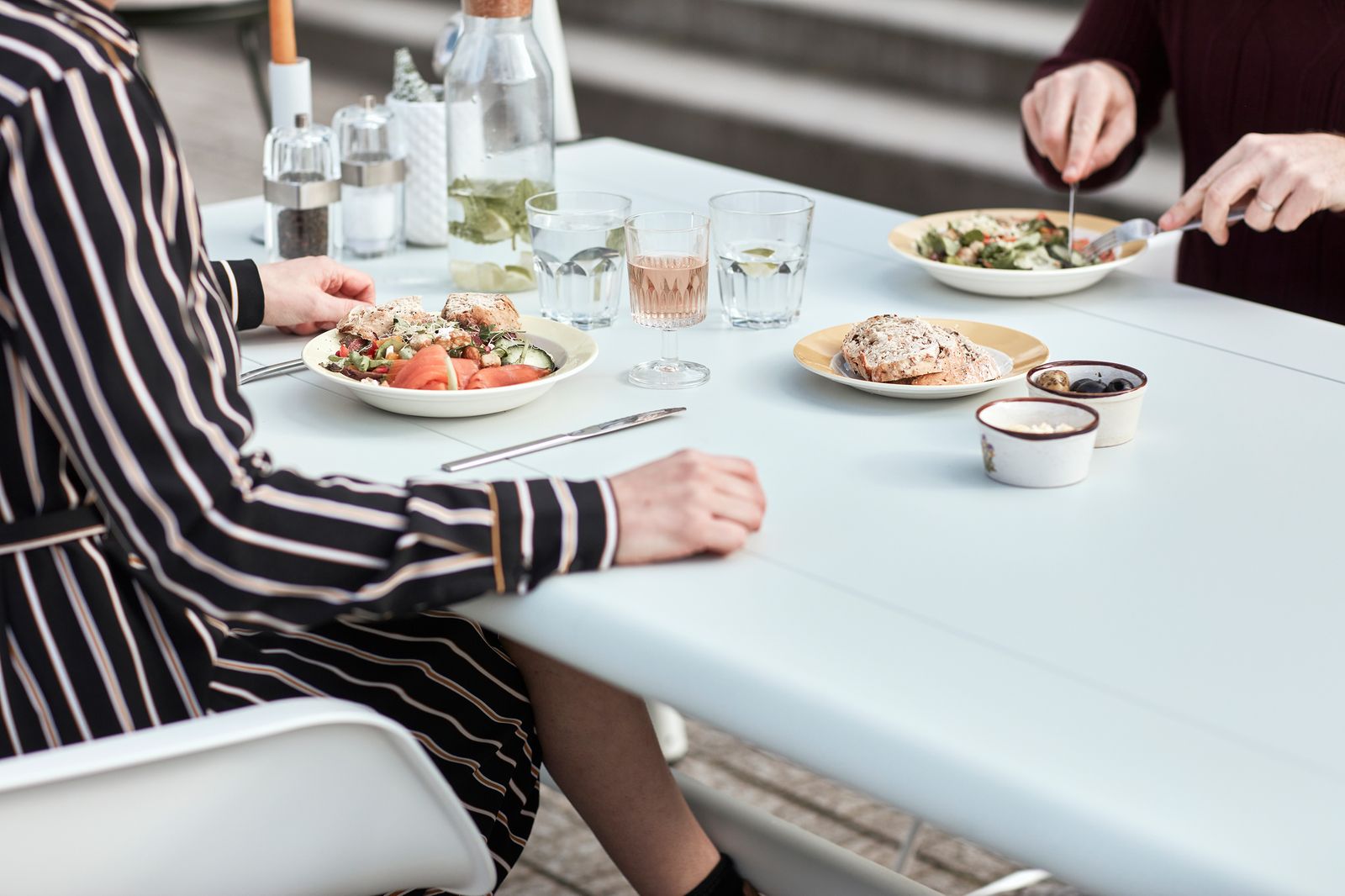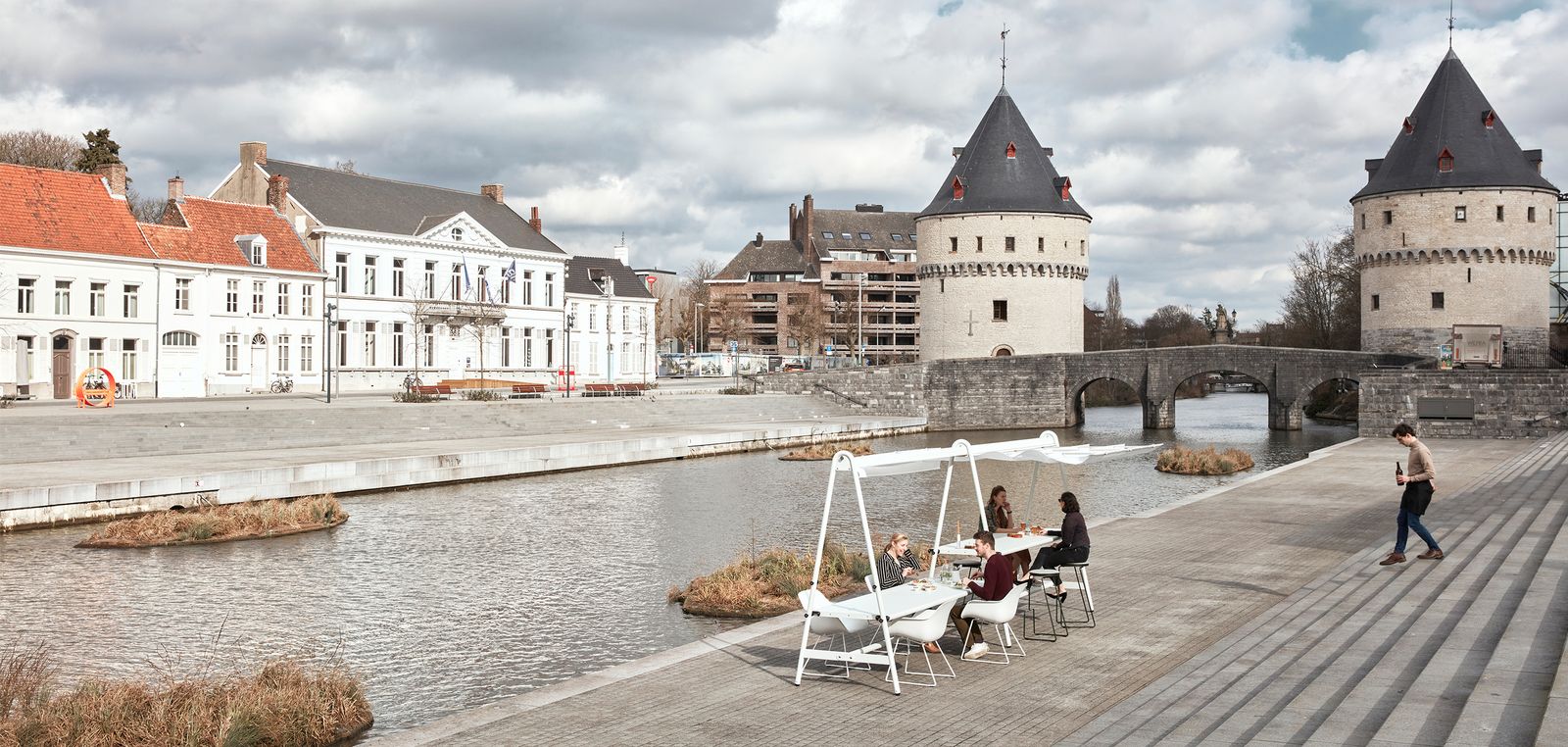 Simply add more A-frames to extend the experience!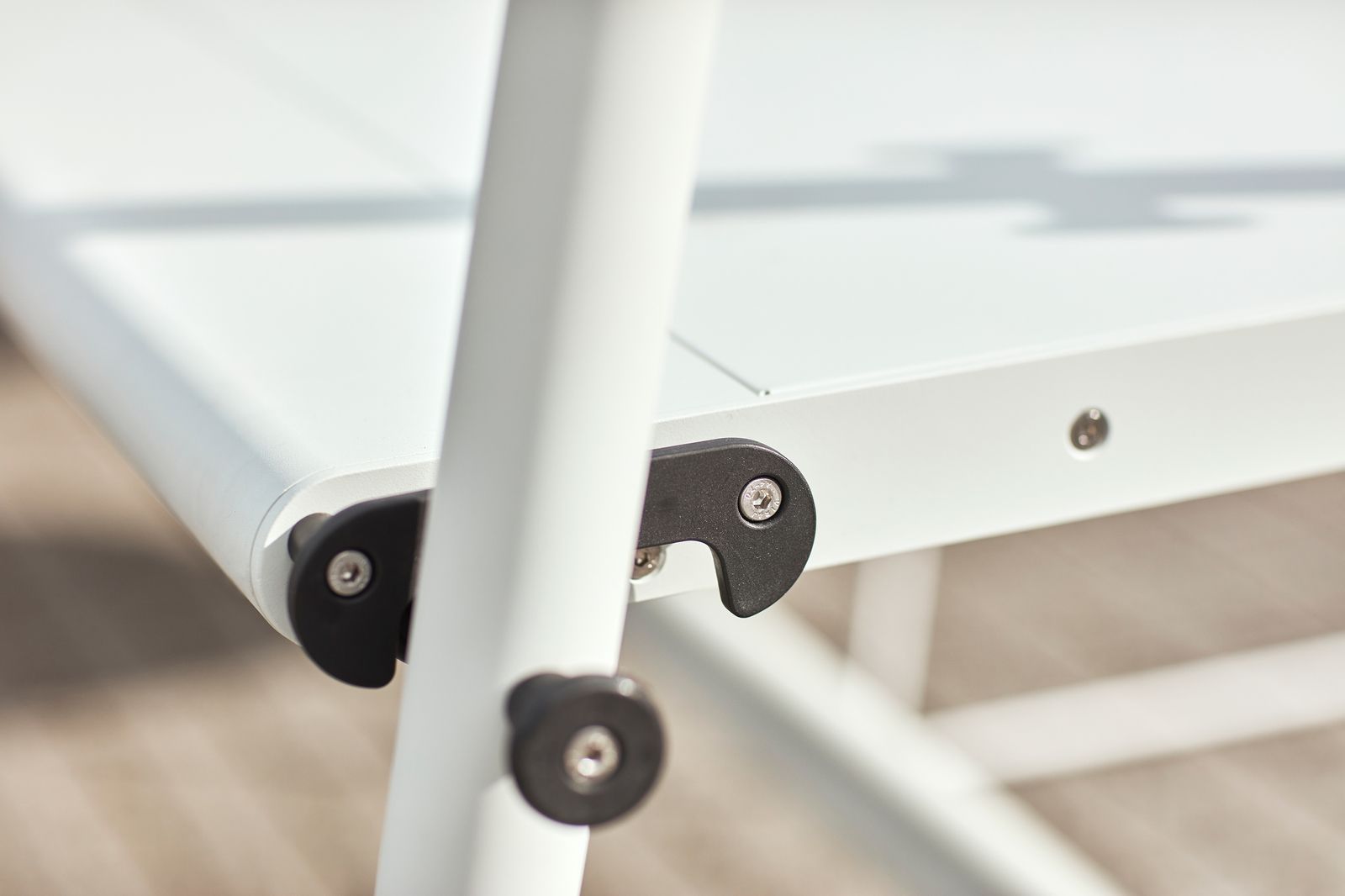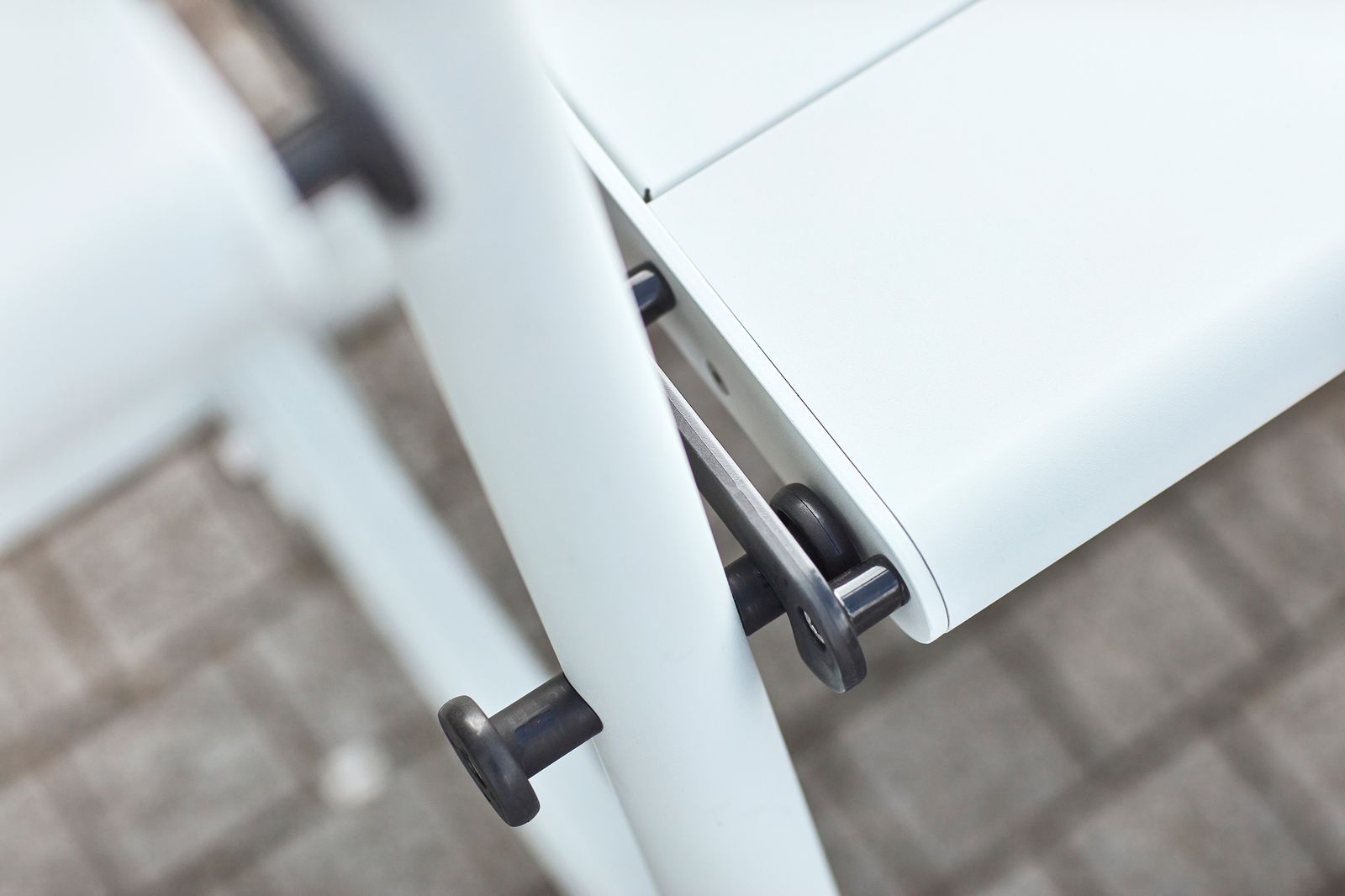 Connected at all times
Thanks to the overhead LED-lights, your gathering is supported well into the evening while the power outlets keep you connected at all times! Your battery died? No problem!
During the day, a clever shade structure offers protection from the sun or shelters you from light drizzle. It opens swiftly and is highly wind-resistant without the need for a cover.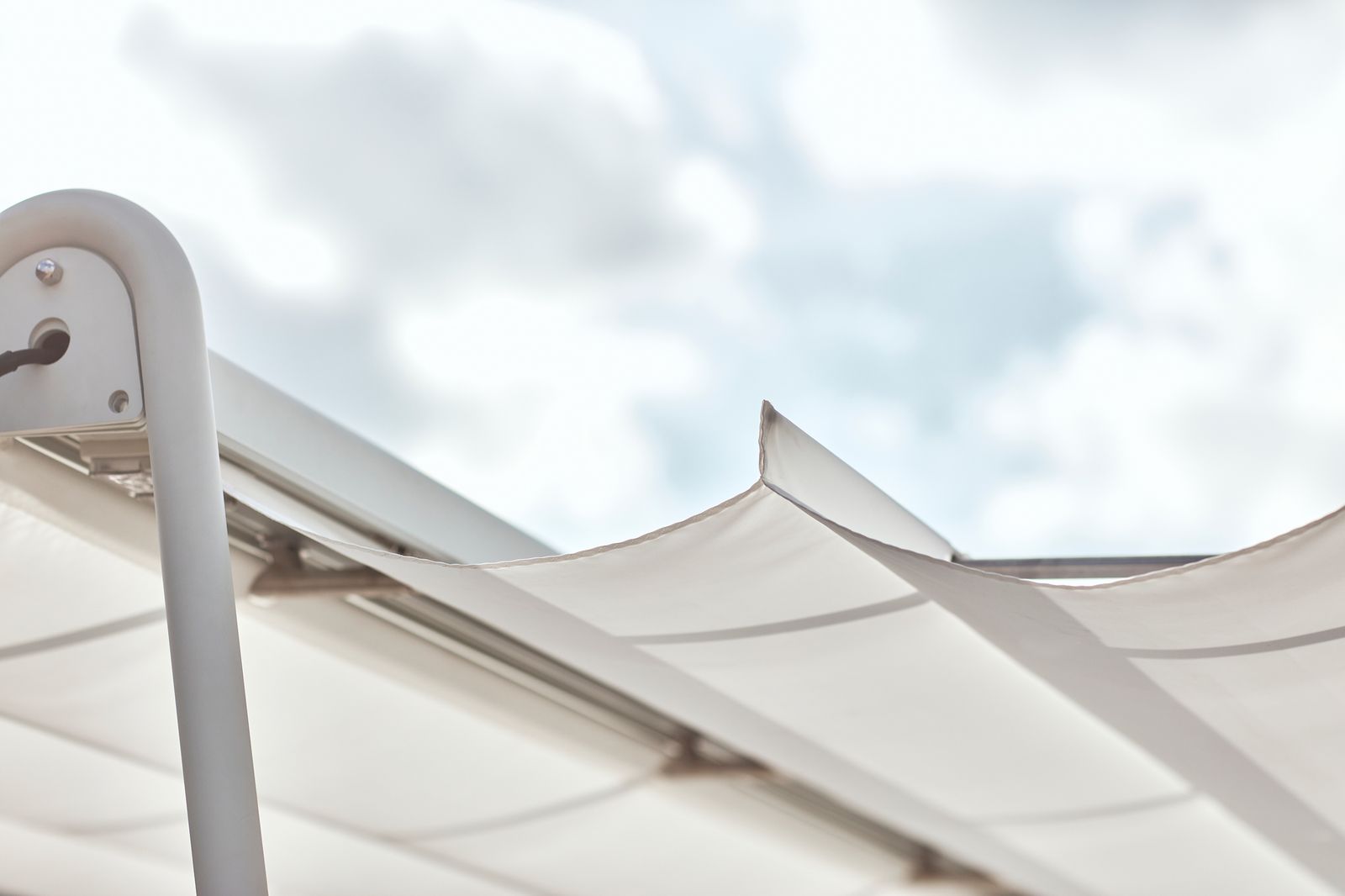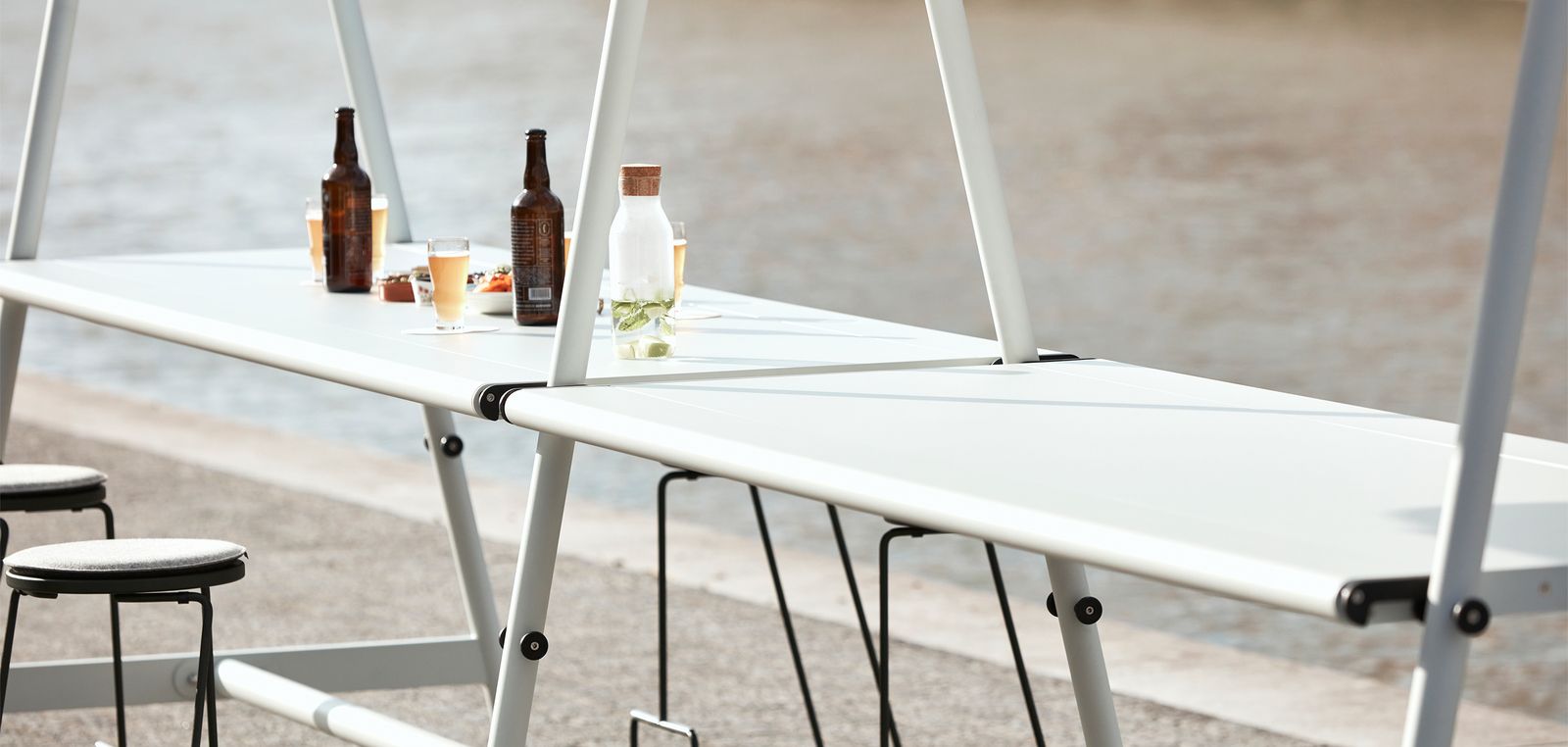 Custom-tailored terrace
Slide AMAi into another position to change up the place!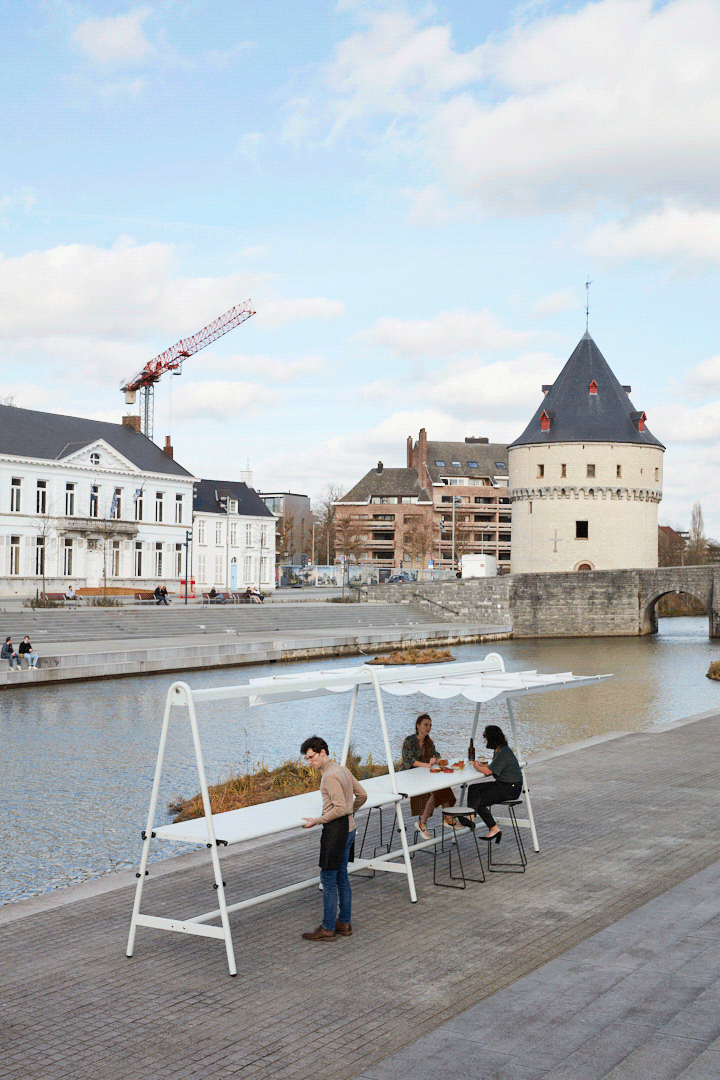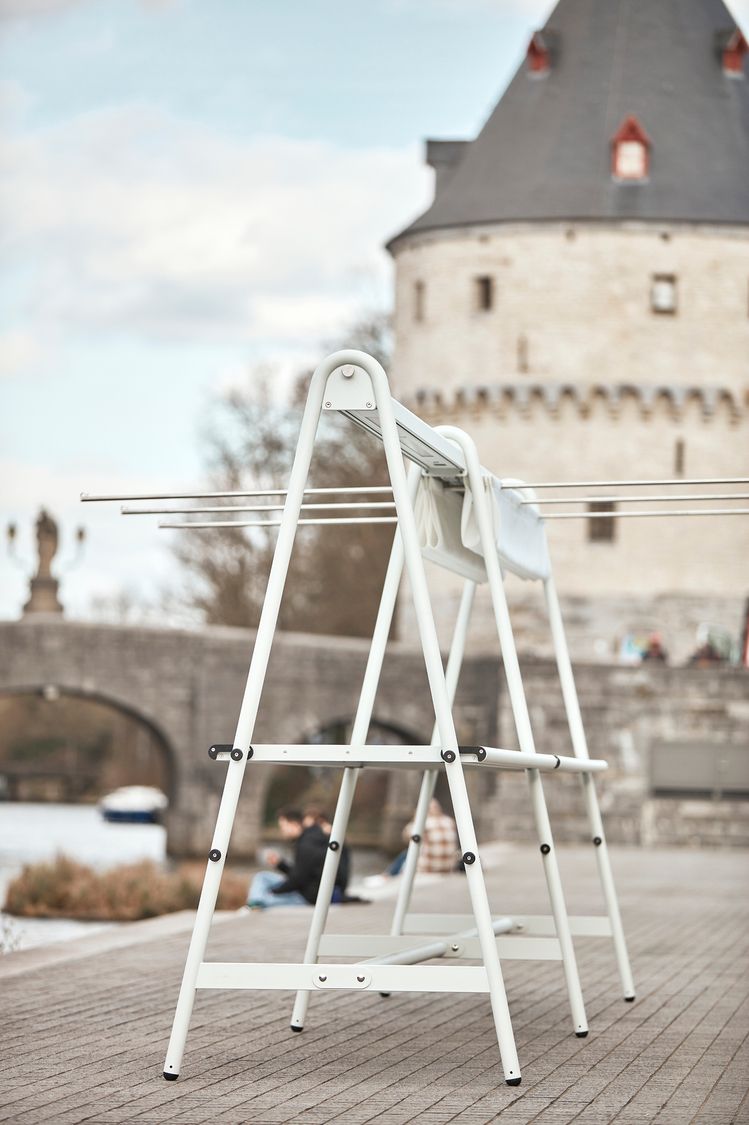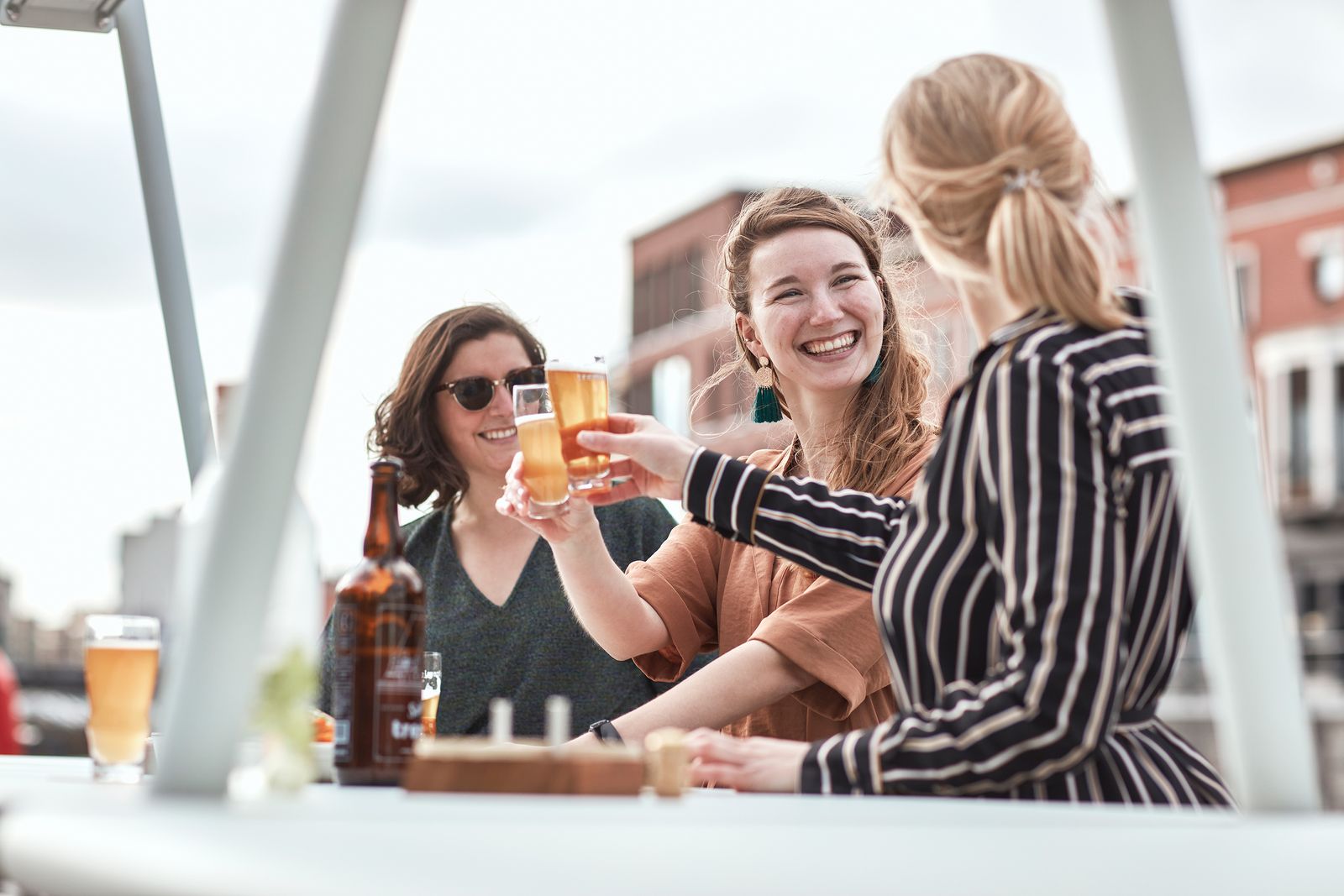 Pictures by Beeldcollectief