Okayama City benches
Okayama, Japan
In projects, Hopper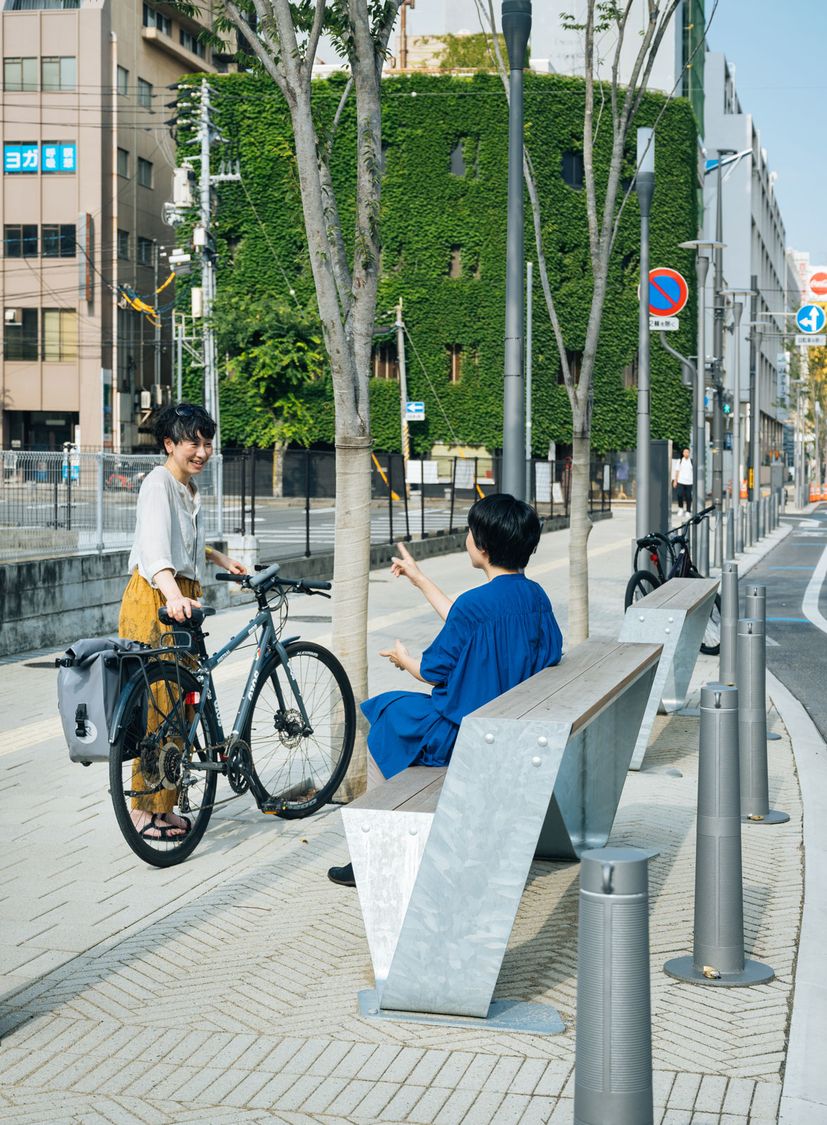 30 Hopper benches. That's all it took to transform the main street of Okayama into a bustling place where people gather and get to know each other. The city's aim to shift from a car-centered to a people-first area has definitely been achieved!
A modern city must reinvent itself every time. Smart urban street furniture can help with that. When the city of Okayama wanted to enhance the attractiveness and liveliness of their center, they started by widening the sidewalks and installing multiple Hopper benches alongside it. The result is a safe and comfortable road space that is enjoyable to walk for everyone, including children and elderly people.
Multifunctional benches
The backrest doubles as a tabletop
Hopper benches are designed to fit into the urban landscape. They are weather-proof and the galvanized steel frames blend perfectly with the large storefront windows around it. The benches are also multifunctional, as they can be used in more ways than traditional city benches. The low entry points and slanted bench corners make it easy to slide in from the sides. The top surface doubles as a tabletop, or as a backrest facing the opposite direction.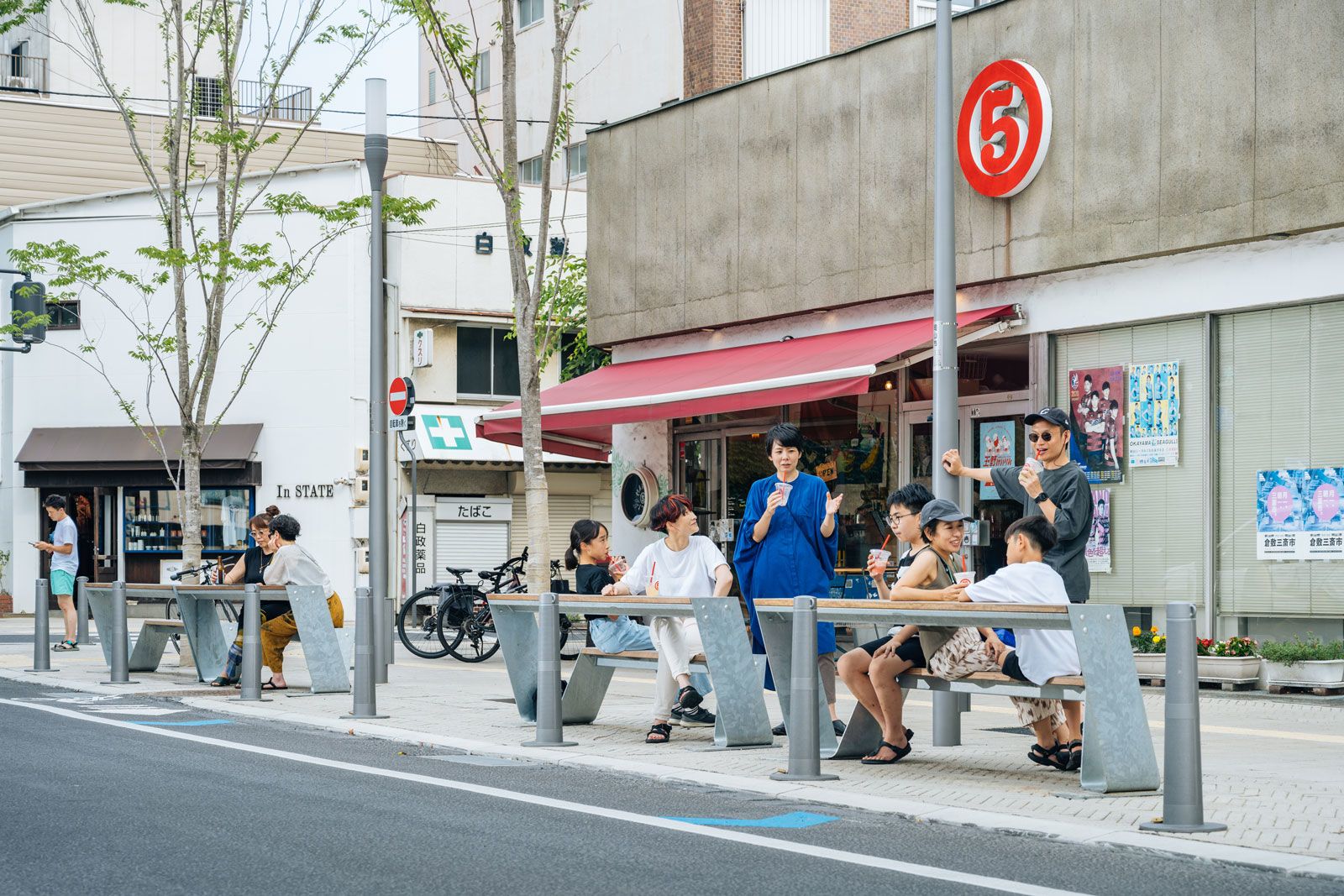 The benches in front of Family Mart have a rotating cast of sitters, from kids licking ice creams to neighbors meeting up for a chat and sipping sodas.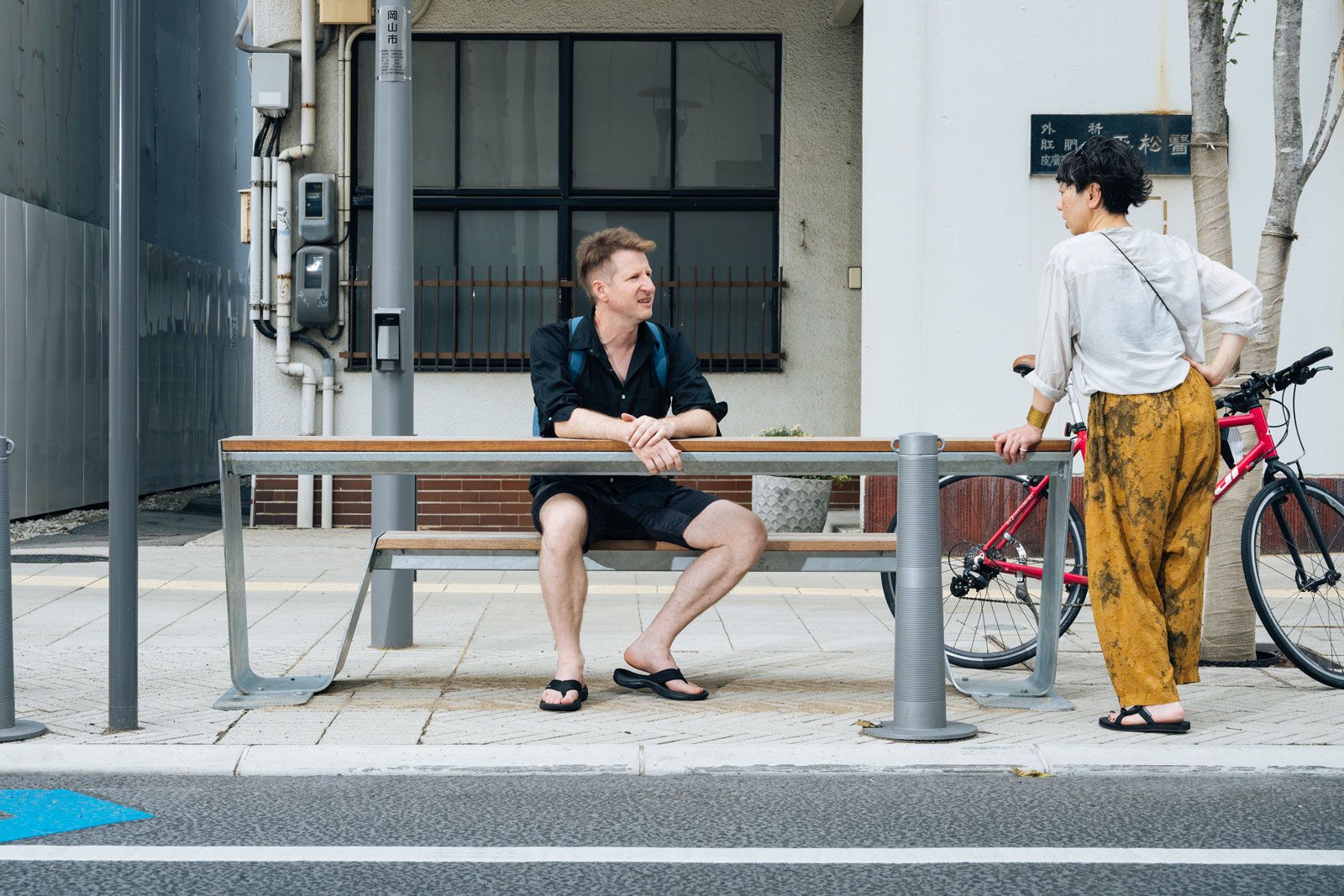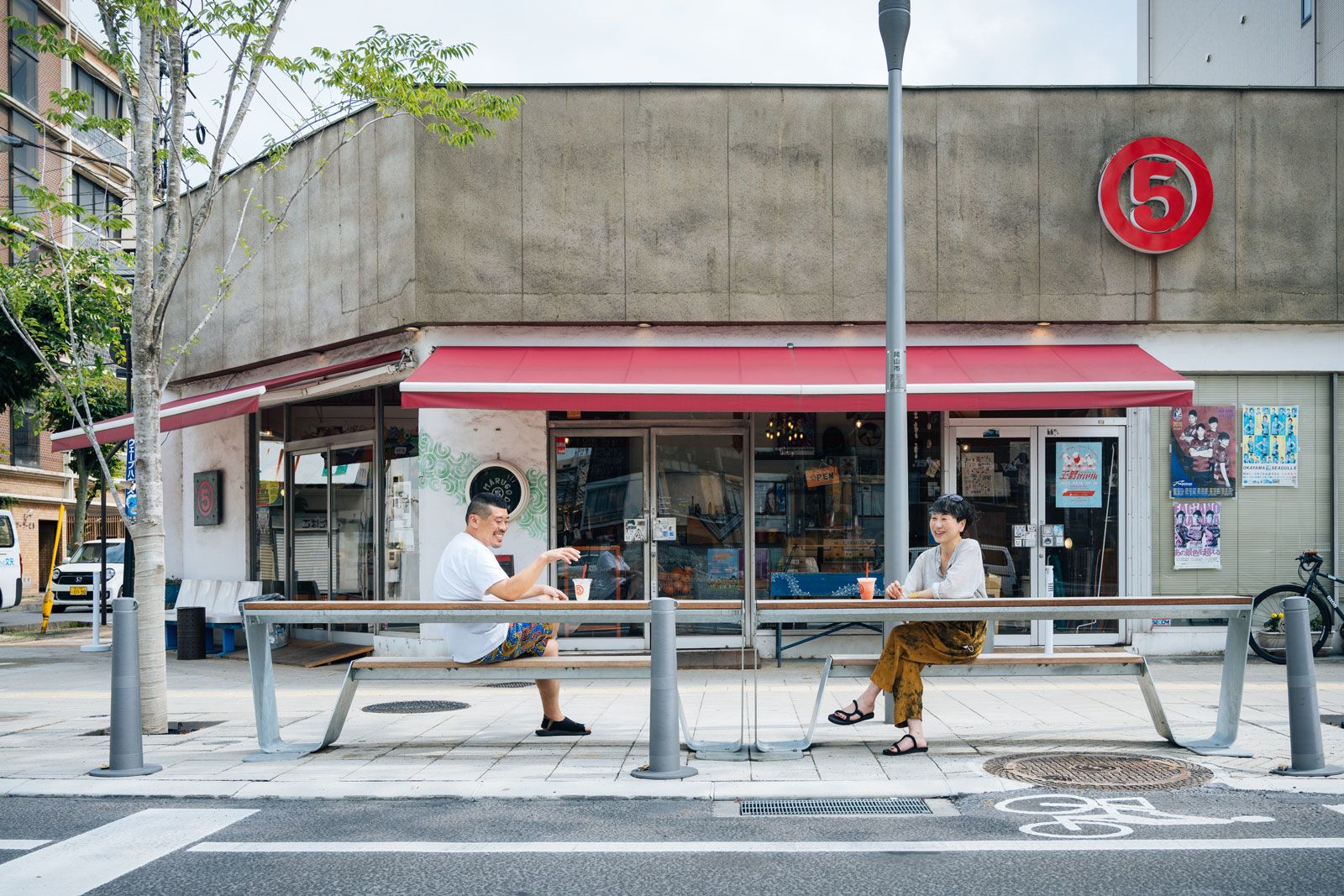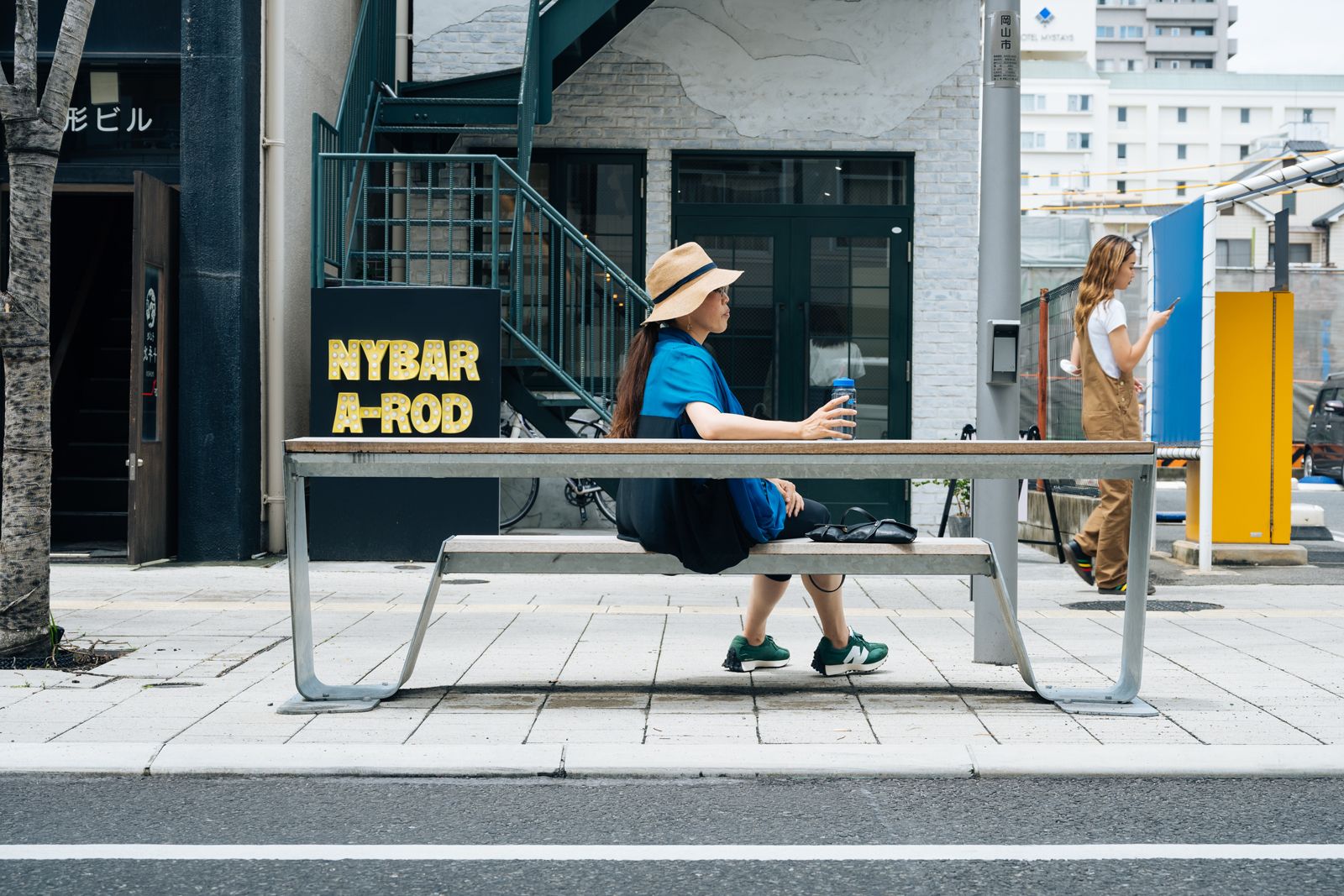 From car-centered to people-first
It's nice to have a spot where people can sit and enjoy the breeze. The benches create a sense of community in an otherwise transient stretch of road. The prefectural office street in Okayama has evolved from a car-centered to a people-first area. So the goal to reclaim some of that road for pedestrians has certainly been achieved.