Outdoor living without worries
Roeselare, Belgium
At home, Walrus, Hopper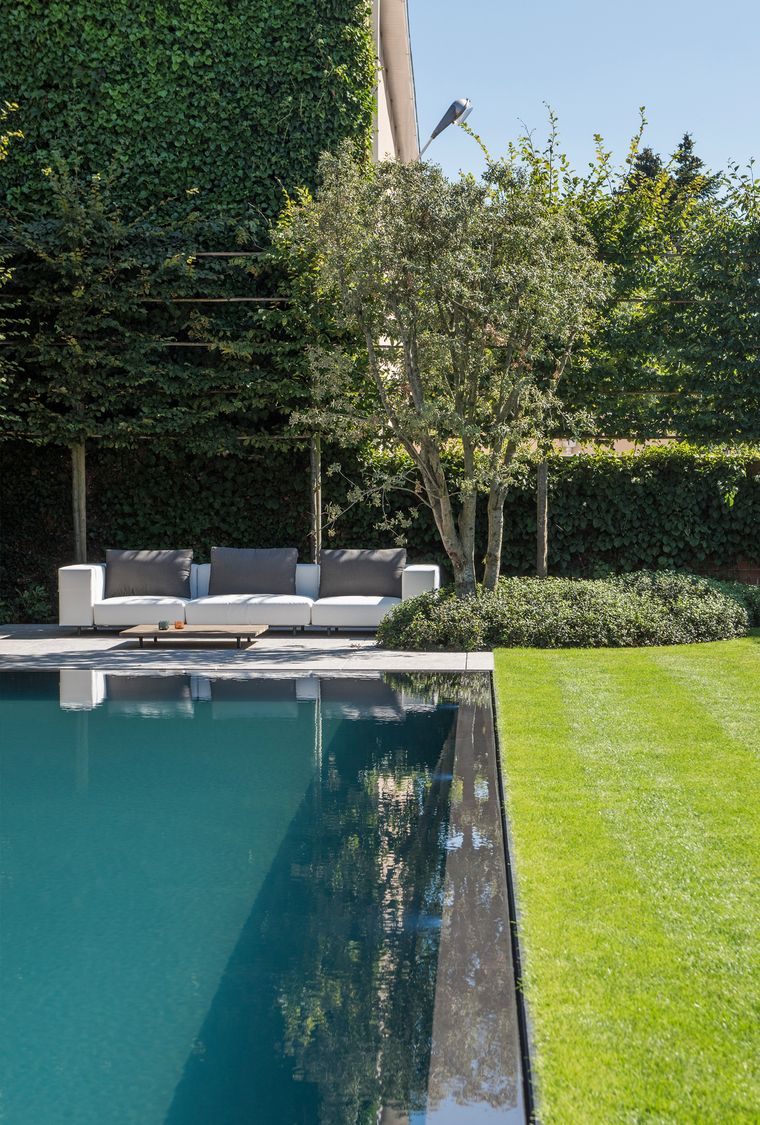 There's nothing more comforting than knowing your perfectly equipped garden awaits you when coming home. Grabbing a drink and maybe some food, alone or together, it doesn't matter.
Unwinding our hearts and minds outdoors after a busy day is unmistakably a new kind of lifestyle we all seem to seek.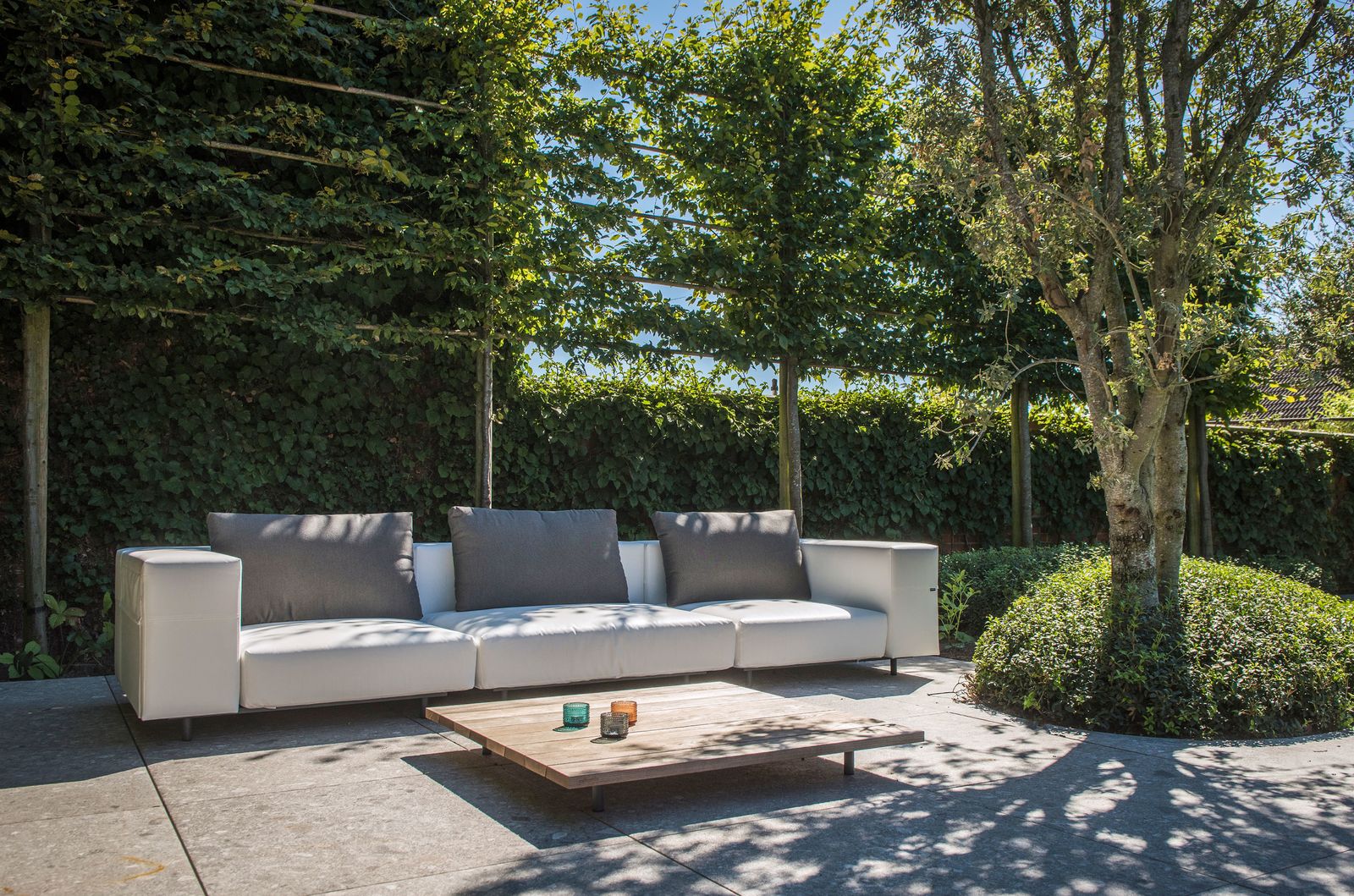 Worry-free outdoor sofa
Even when the sunny days are gone
There's no doubt we all need some sofa softness from time to time. But when it comes to outdoor sofas, we can't seem to find instant rest. Either your outdoor sofa is still soaking wet from the rainy morning or wrapped with a protective cover. Even worse, the cushions are still stored in the garden shed and your lover is nowhere near to go get them for you… It's quite a hassle, right?

Well, no more! Walrus is always ready to comfort you. Yes, even when the sunny days are gone. This ingenious sofa is made of waterproof material. Therefore, it doesn't need a protective cover. It's made to endure all seasons!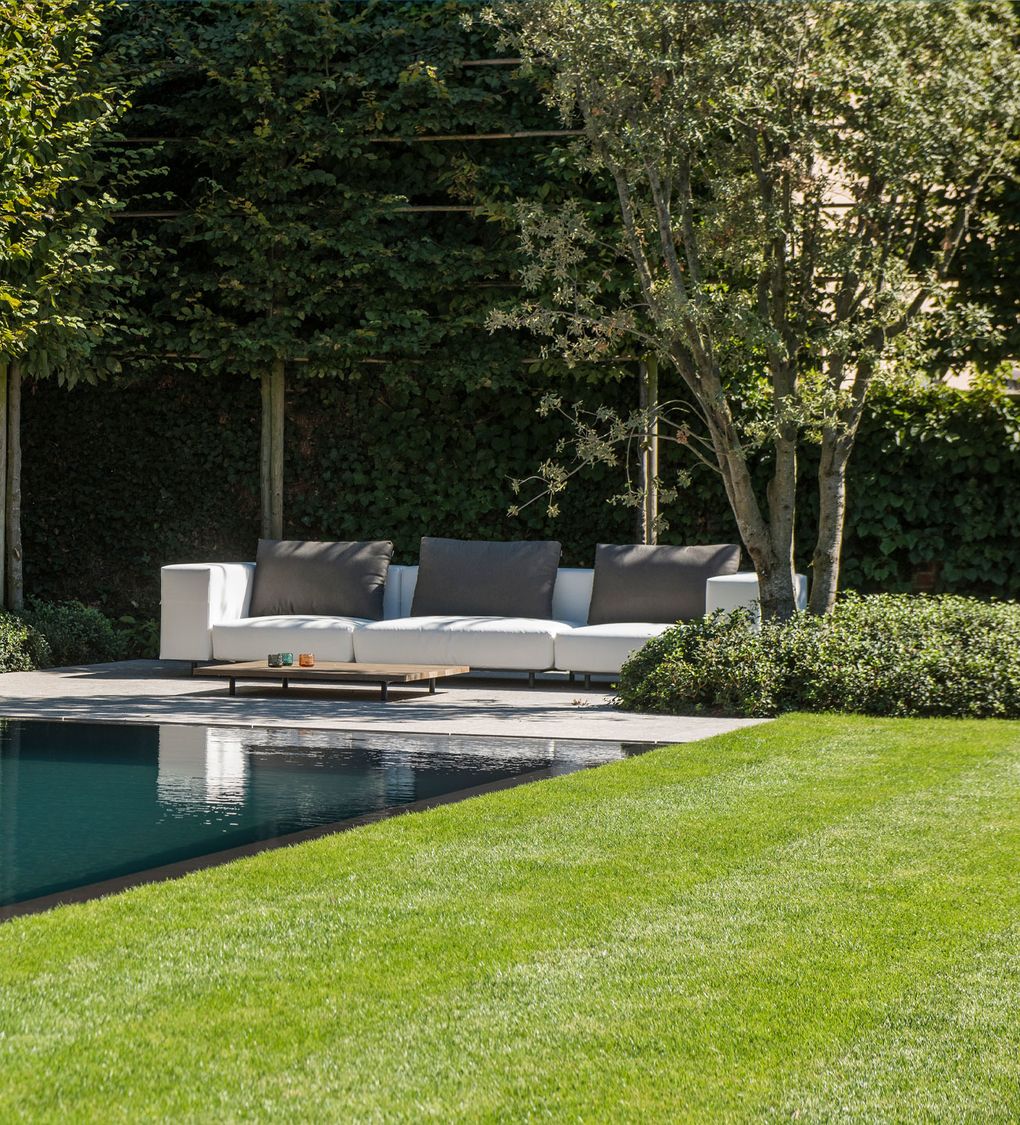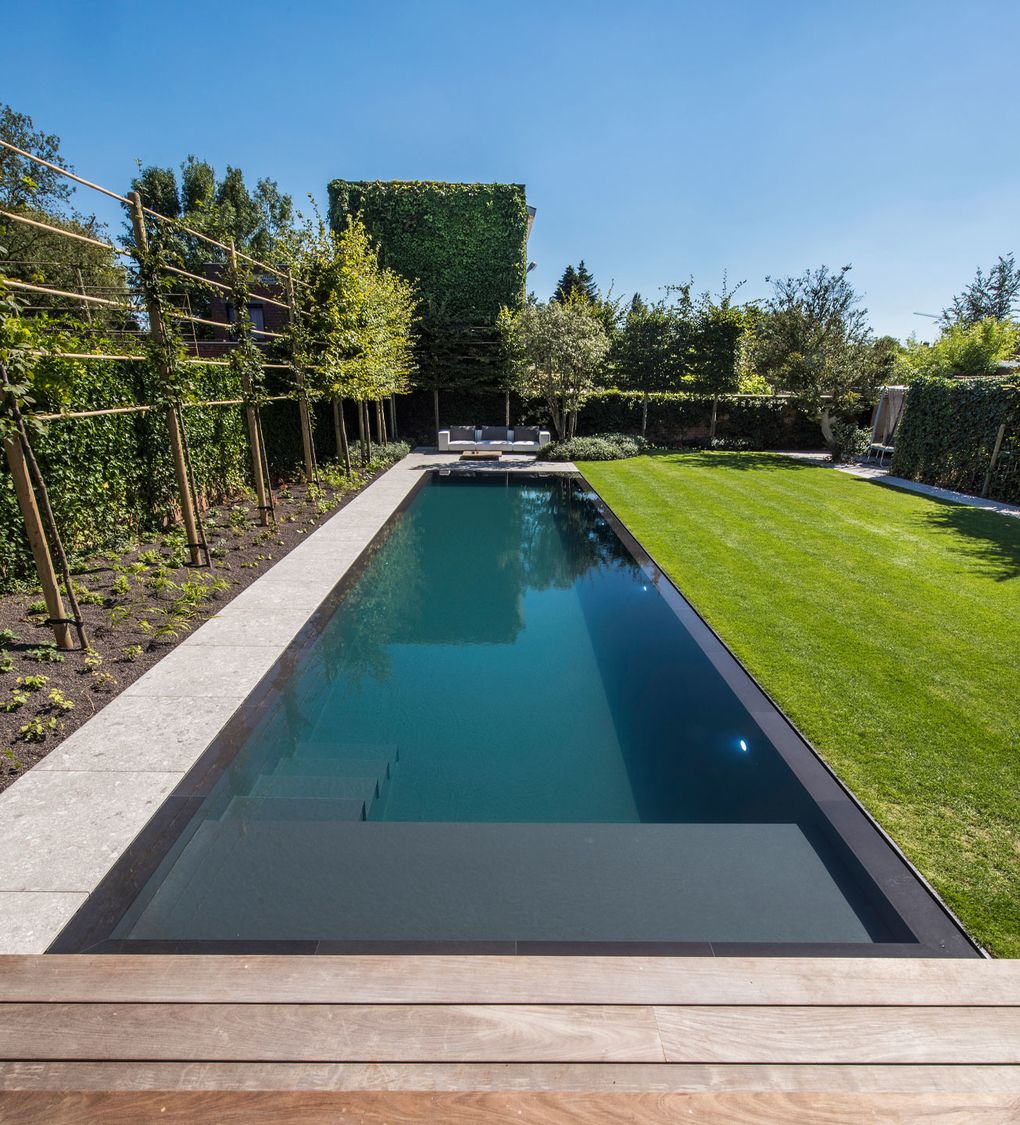 The Walrus in white Tarpaulin combined with dark taupe comfort cushions is the eye catcher of this modern swimming pool and contrasts beautifully with the black stones of the house. The lush plants and trees provide coziness and shadow. Who wouldn't love to unwind at this lovely Walrus spot?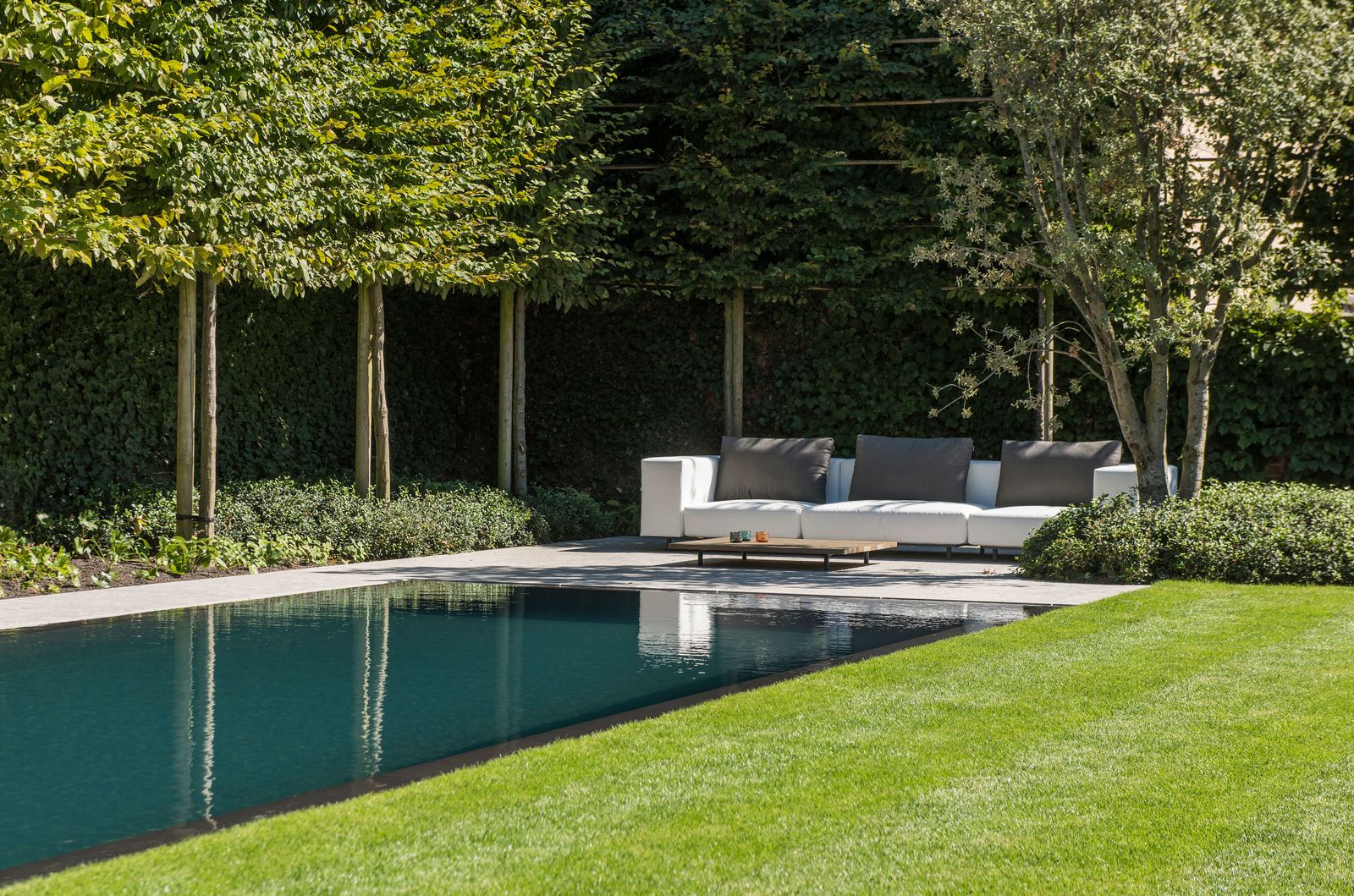 Walrus saves on storage space inside the house and, more than anything, it saves you a lot of time and effort.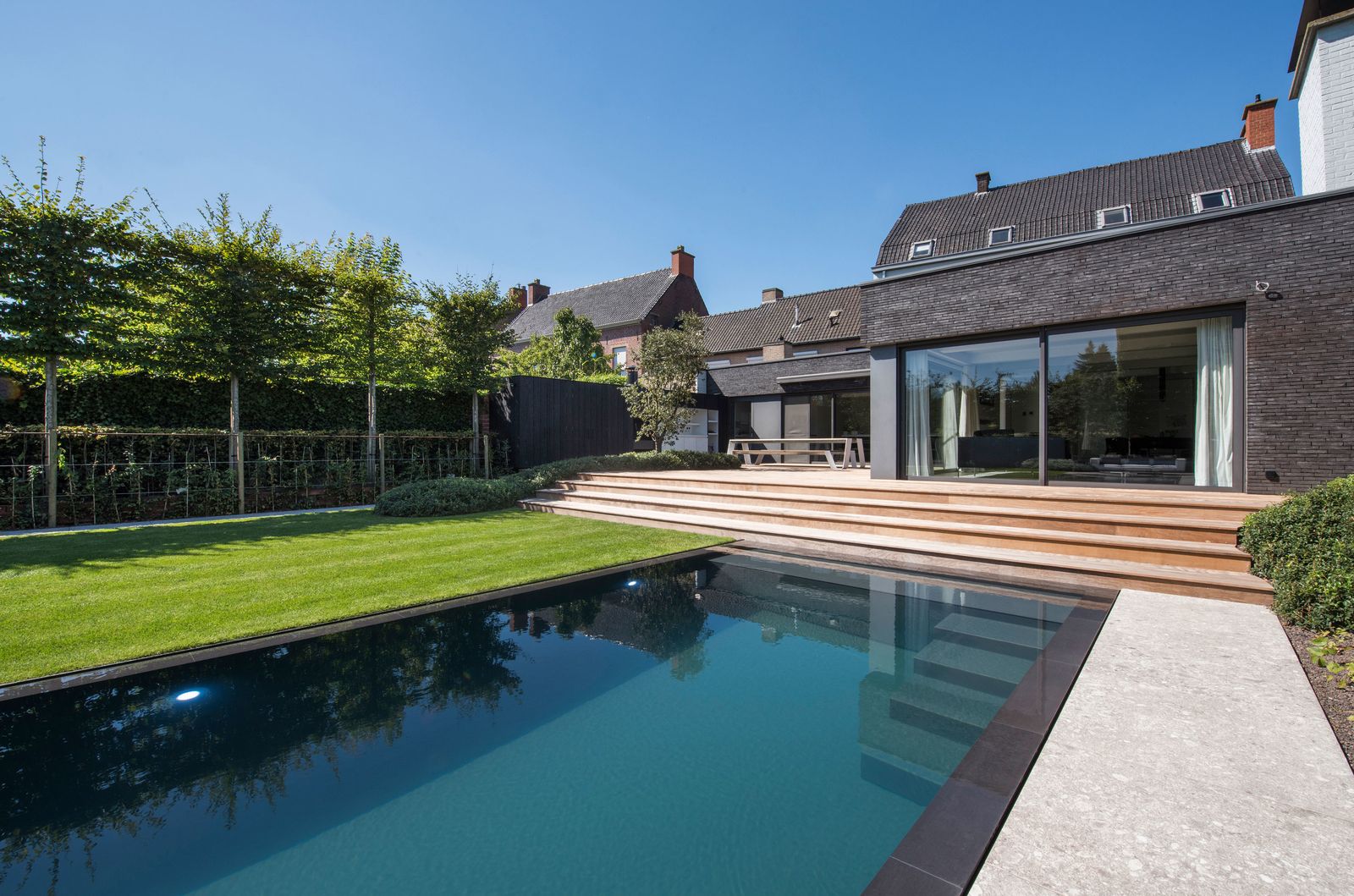 Outdoor dining picnic table
3,60 meters to fit your favorite friends
The Hopper picnic table with its iconically shaped legs fits this terrace perfectly. When seen from above, the Hopper tabletop and benches almost dissolve in the wooden terrace. And that's not all, the white legs of the table match the white accents of the integrated outdoor kitchen.
At this 3,60-meter (12-foot) Hopper table you'll fit at least 10 people! But if you squeeze, there's always room for that one 'sorry-to-swing-by-unannounced-friend'...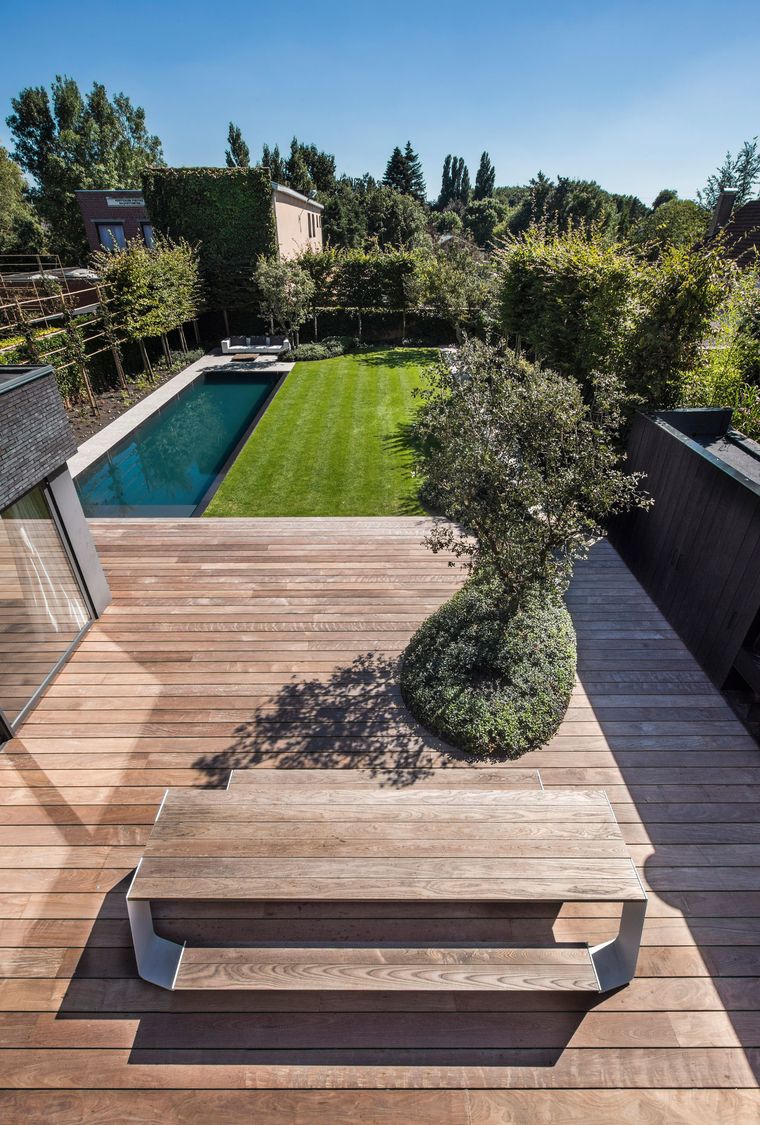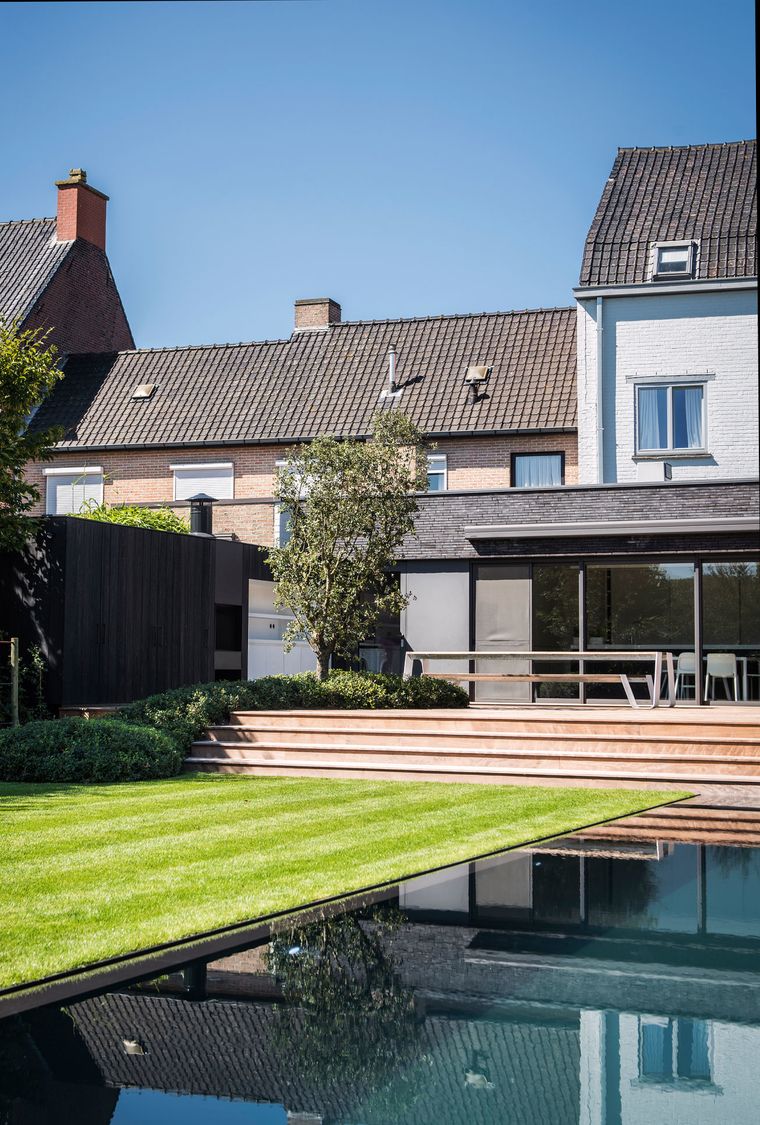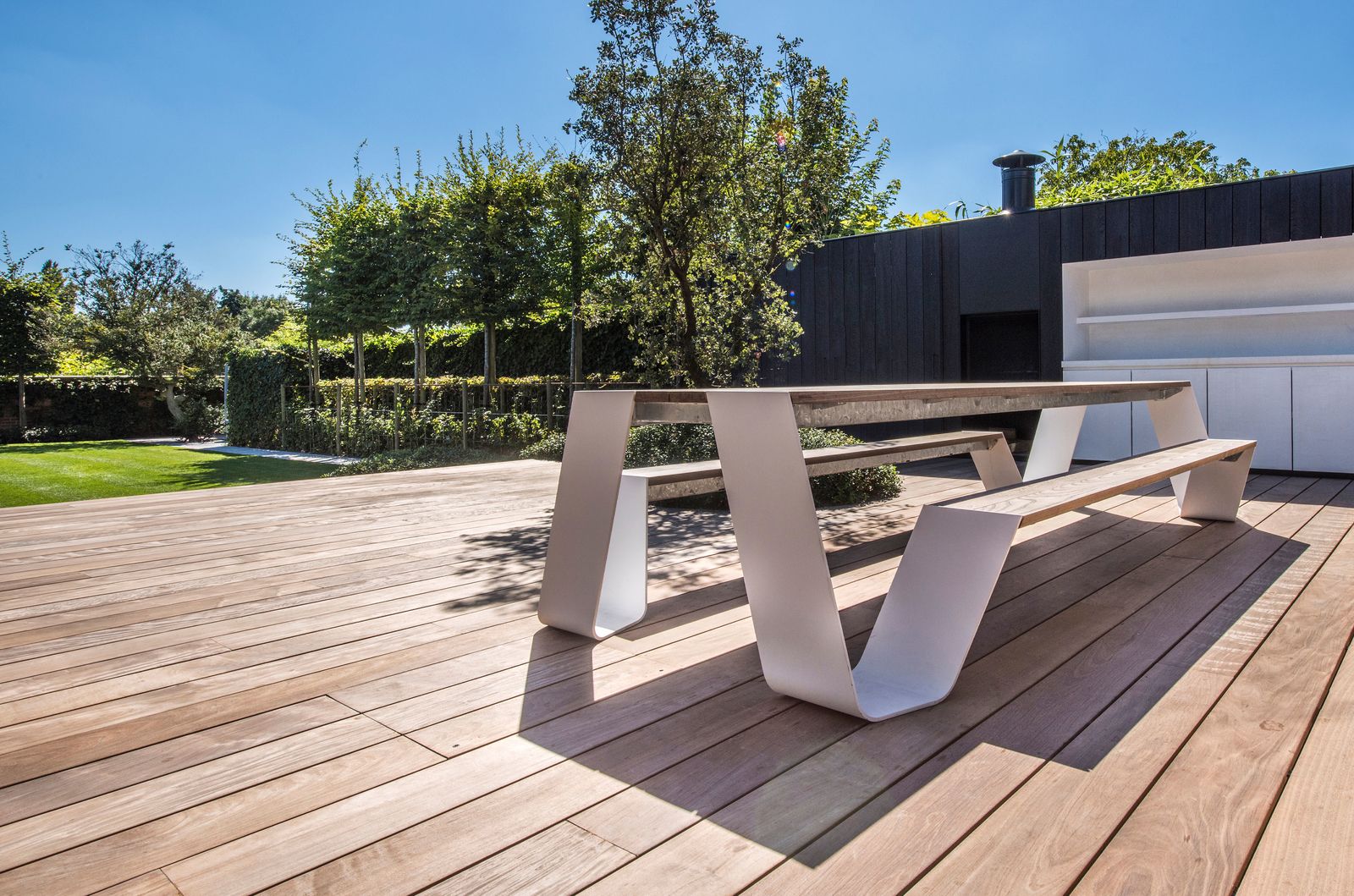 Pictures by Studio PSG
Garden company Stijn Phlypo
Biopool swimming pool