Quattro stagioni
In projects, Sensu, Sol+Luna, Captain's Chair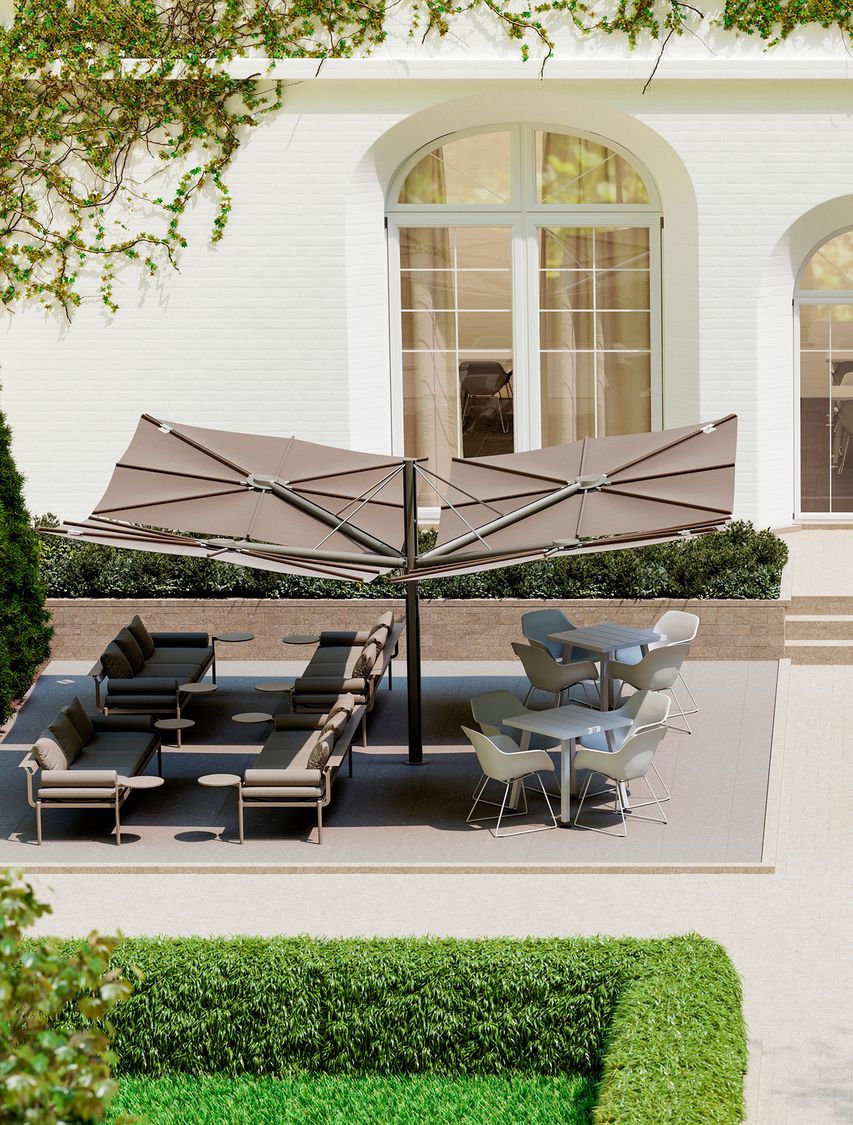 Refreshing shade is a must when offering delicious dishes - we wouldn't want any guests to melt away, right? Better to leave this part for the cheese.
But jokes aside, restaurant patios need shade, and preferably without cutting down on patio space with a forest of umbrella poles and bulky bases. Well, that's possible!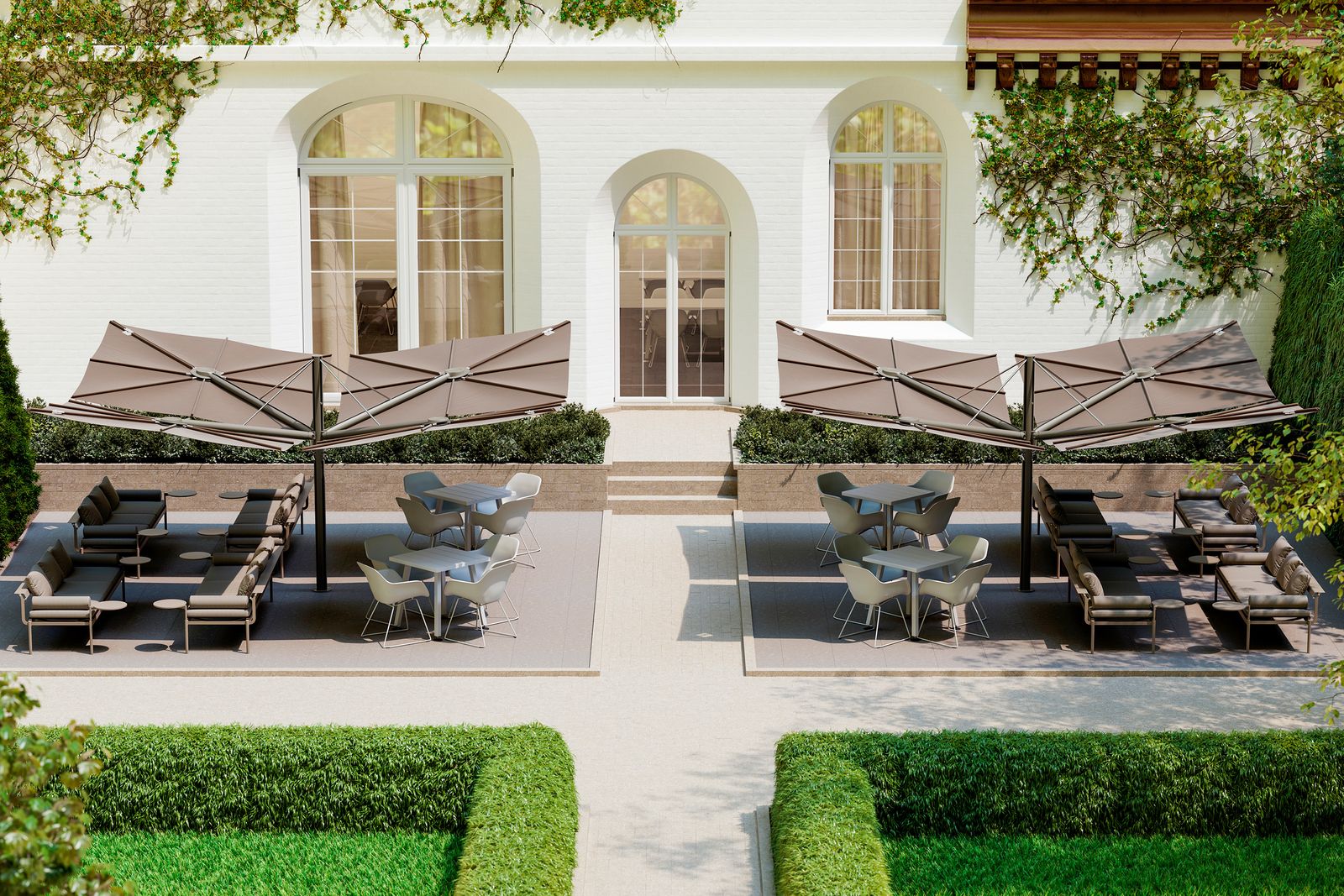 A buffet of shade
Some 30 square meters of shade with just one central pole? Thanks to the smart design, the Sensu Quattro diamond shade effortlessly casts ample shadow to cool your guests. The only grilled items will be found on the menu!
Four floating canopies are attached to one central pole that can be fixed in the ground. Tripping hazards and a lack of space are now a thing of the past. What's left is more space to truly enjoy what's served on the plates!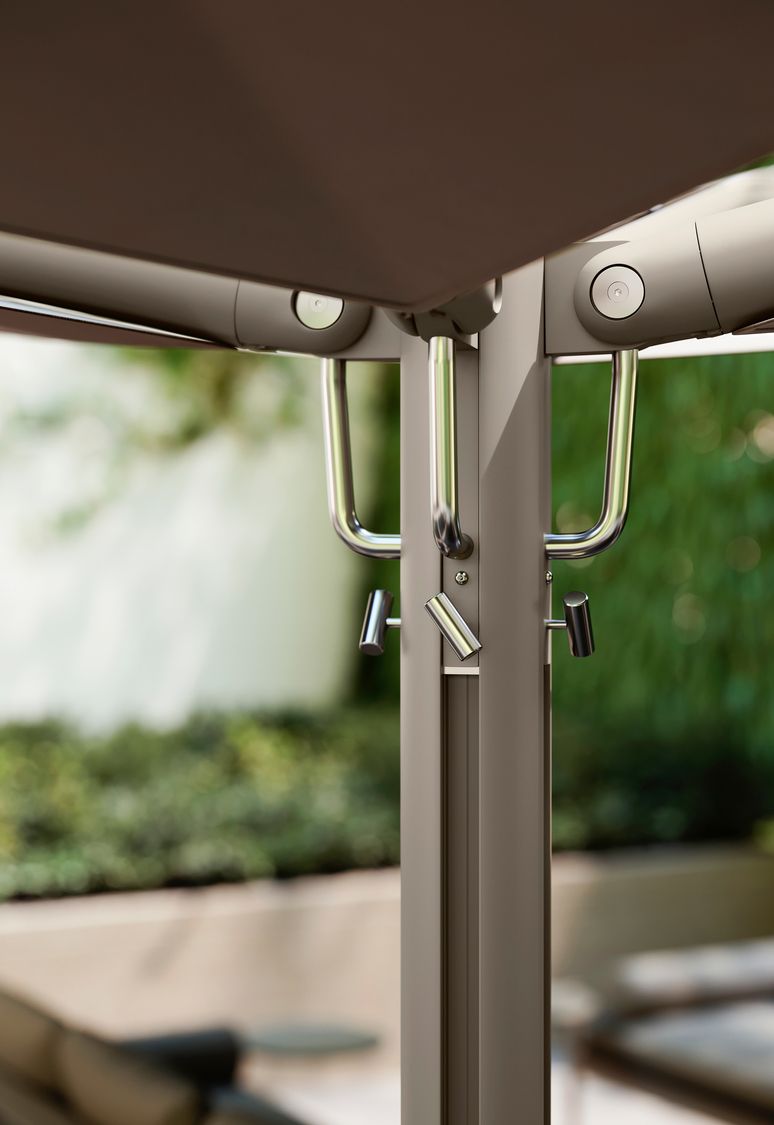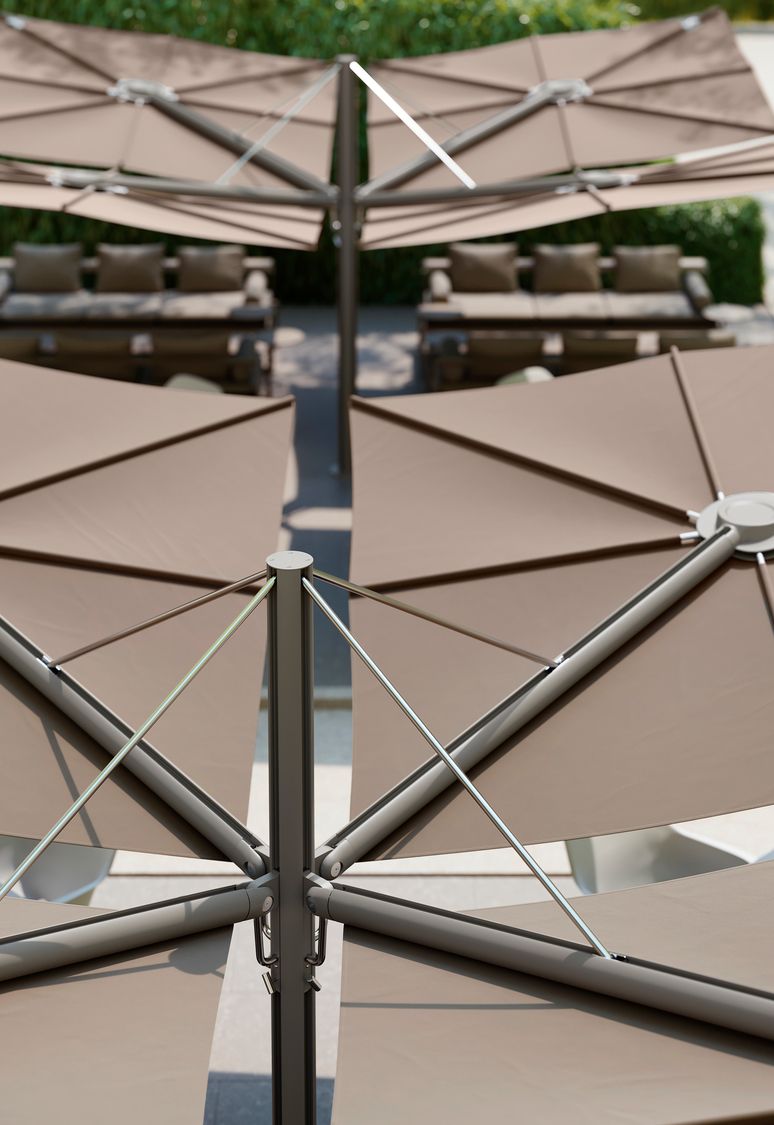 Comfort above all
And while guests enjoy some luscious shade, they find a spot at the Marina bistro table with super comfortable Captain's Chairs. These chairs fit every body type and are available in different colors. Looking for a snug seat? Sink into the Sol+Luna sofas to enjoy a sweet appetizer with friends. These sofa-sunbeds are available in black, white and this lovely taupe color.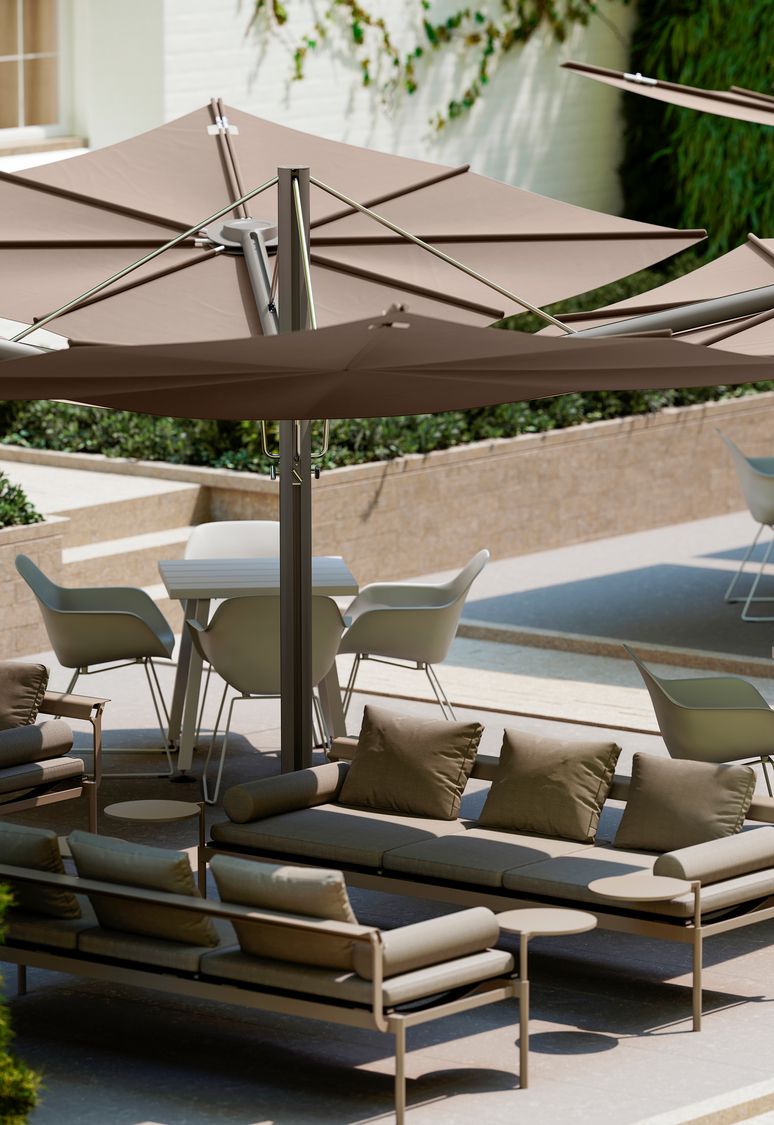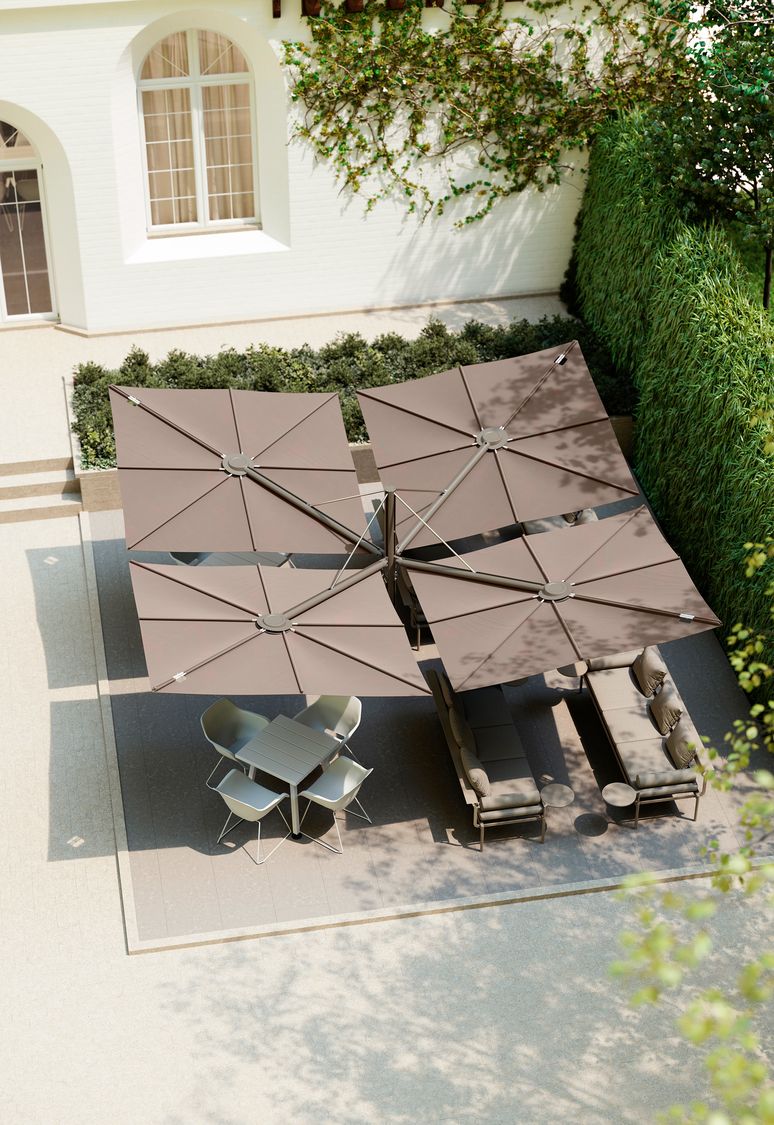 Images by Beeldcollectief