Seaside bliss
De Panne, Belgium
At home, Hopper, Tiki, Sol+Luna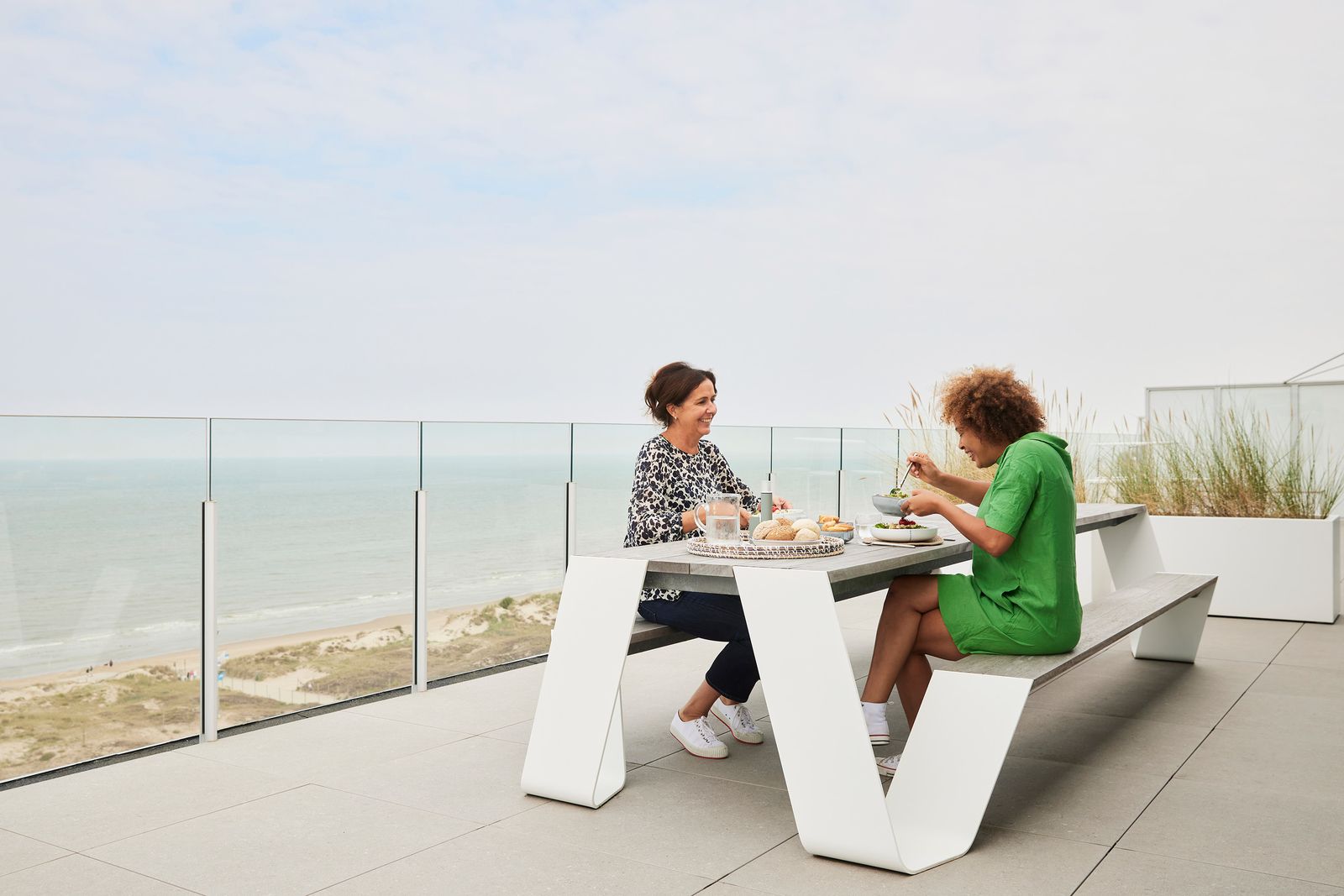 Let's get away for the weekend! The emerald North Sea is calling us to get outside and enjoy gorgeous seaside views.
Statement table
For a relaxing lunch
Following the tide of the sea, it's time to embrace some quality moments. This statement Hopper picnic table easily offers a place to eight seaside lovers and will back beautiful memories.
With its slanted legs, the outdoor table provides a refreshing panorama while it also offers easy accessibility – so long uncomfortable leg swings!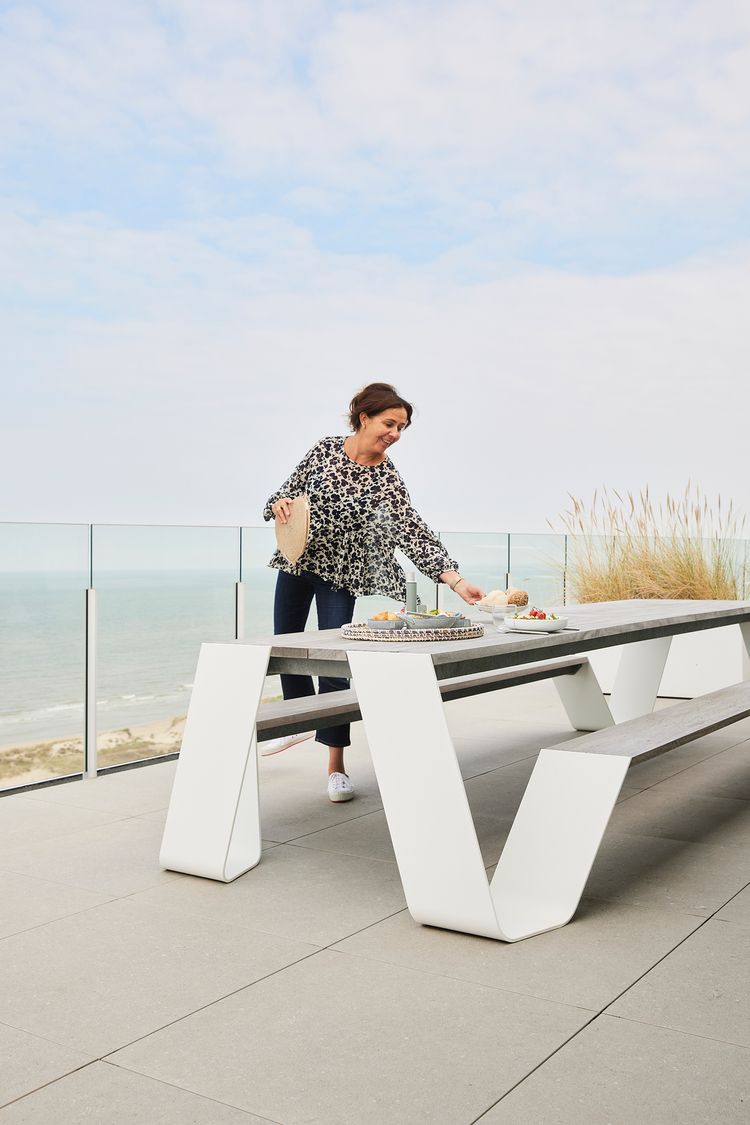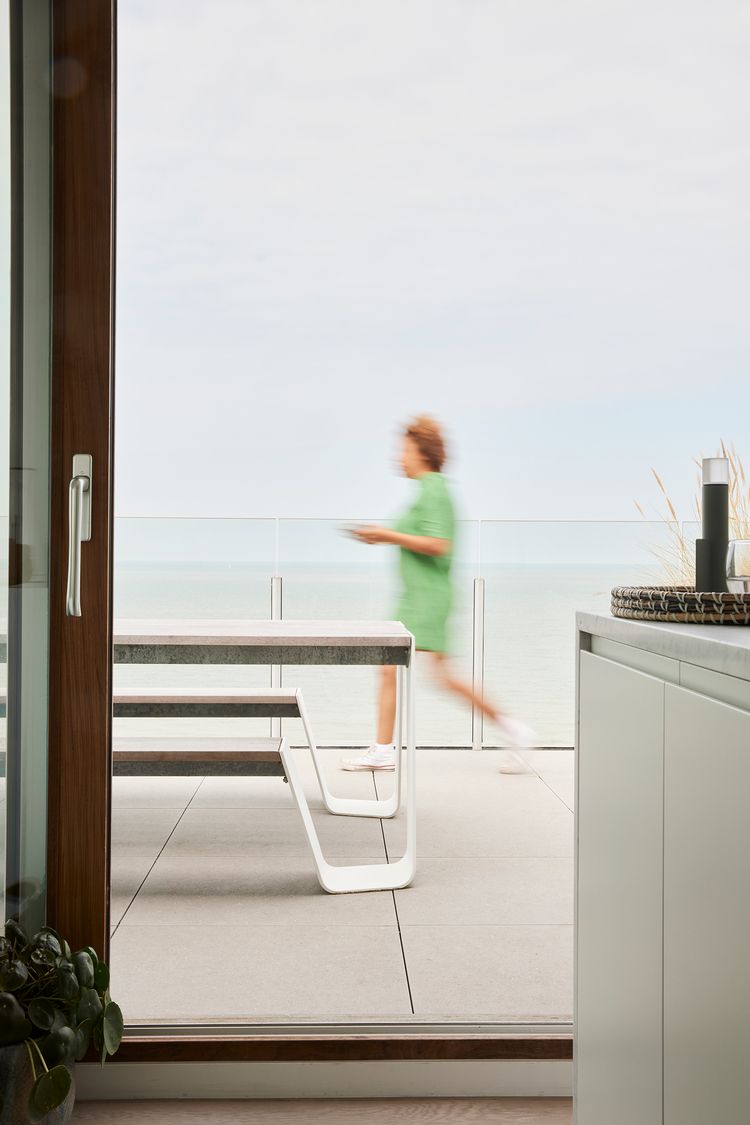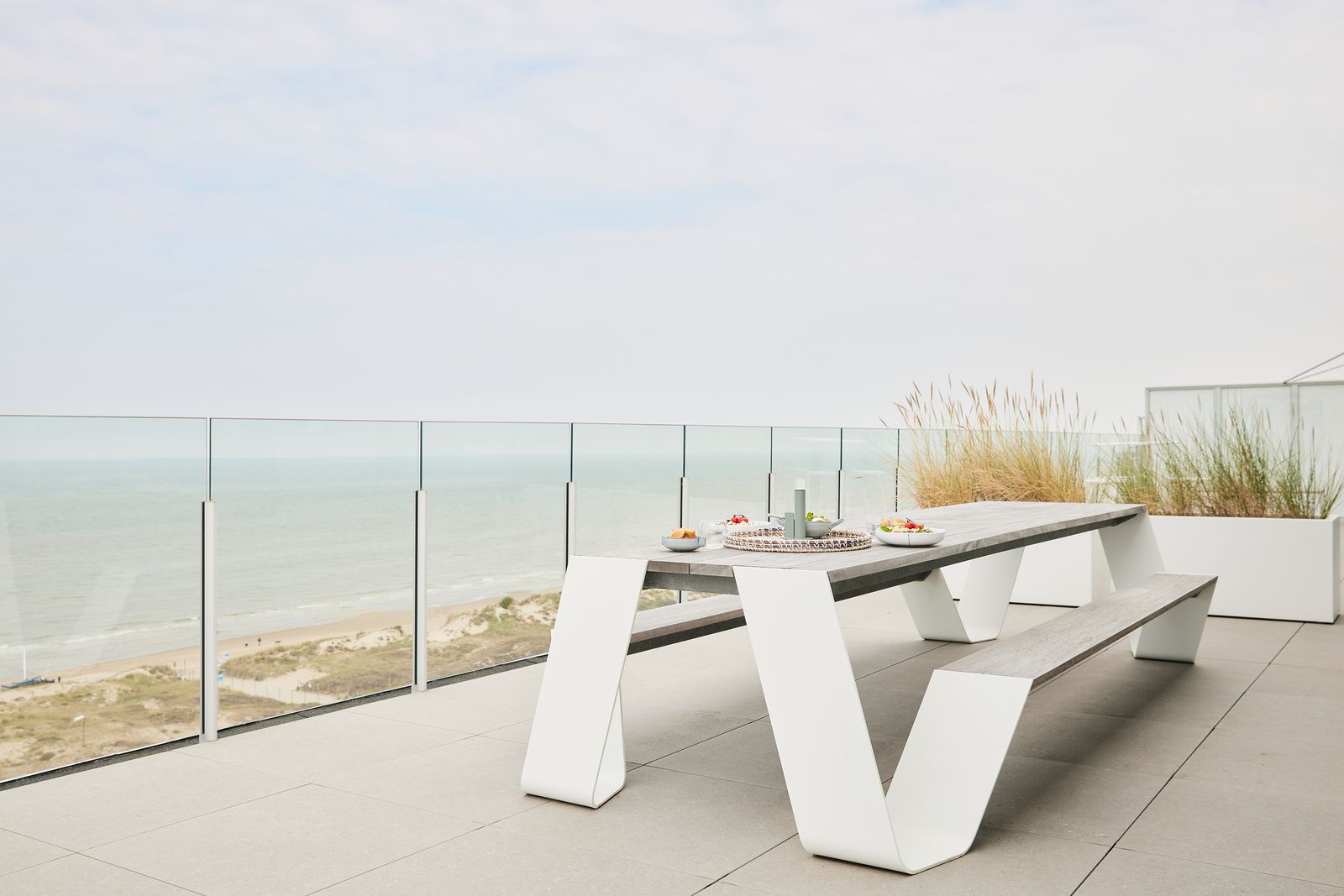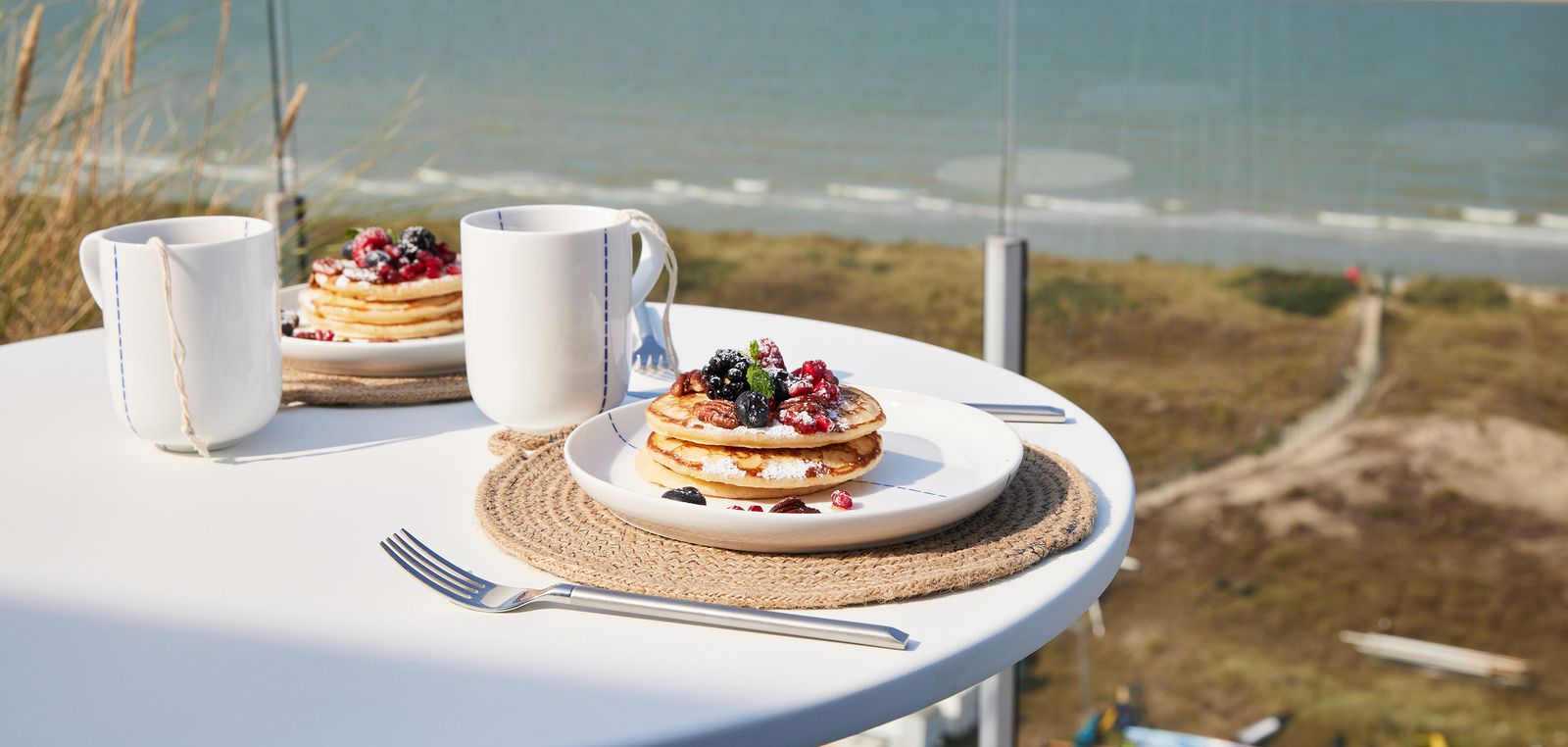 Grand views
At a petite table
At the high-top Tiki table, you'll perfectly enjoy the coastal scene while taking breakfast, or cocktails, or just a moment to catch up. This foldable table is compactly stored away for last-minute get-togethers.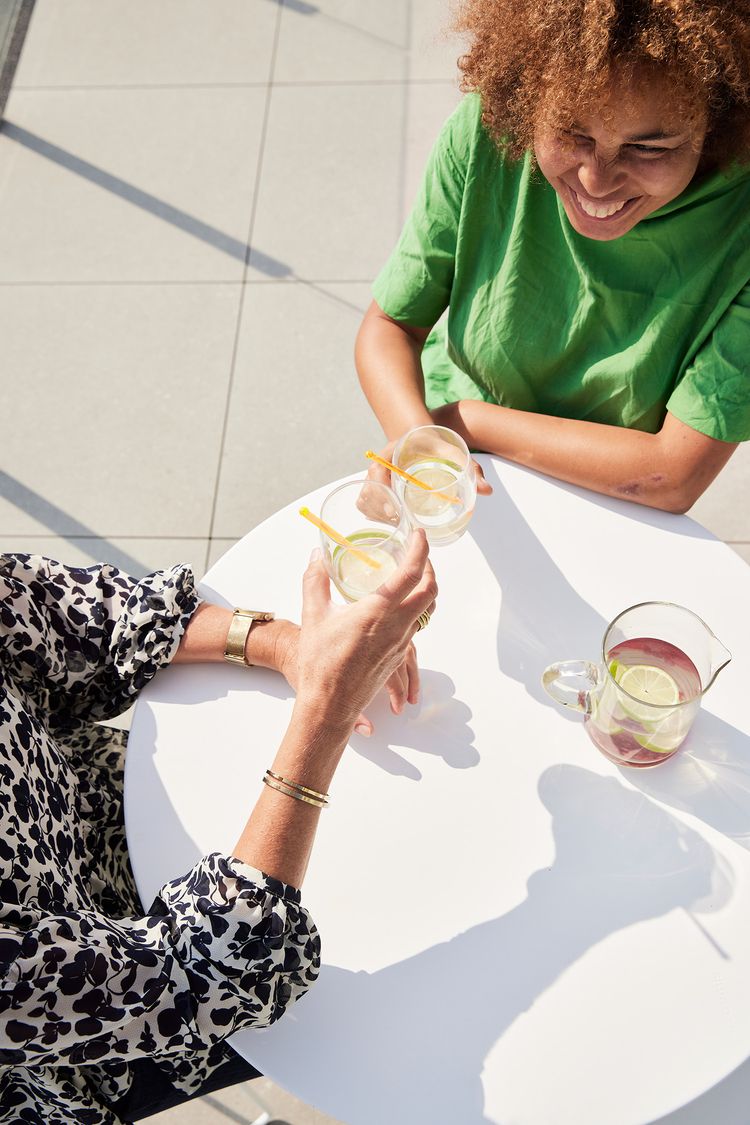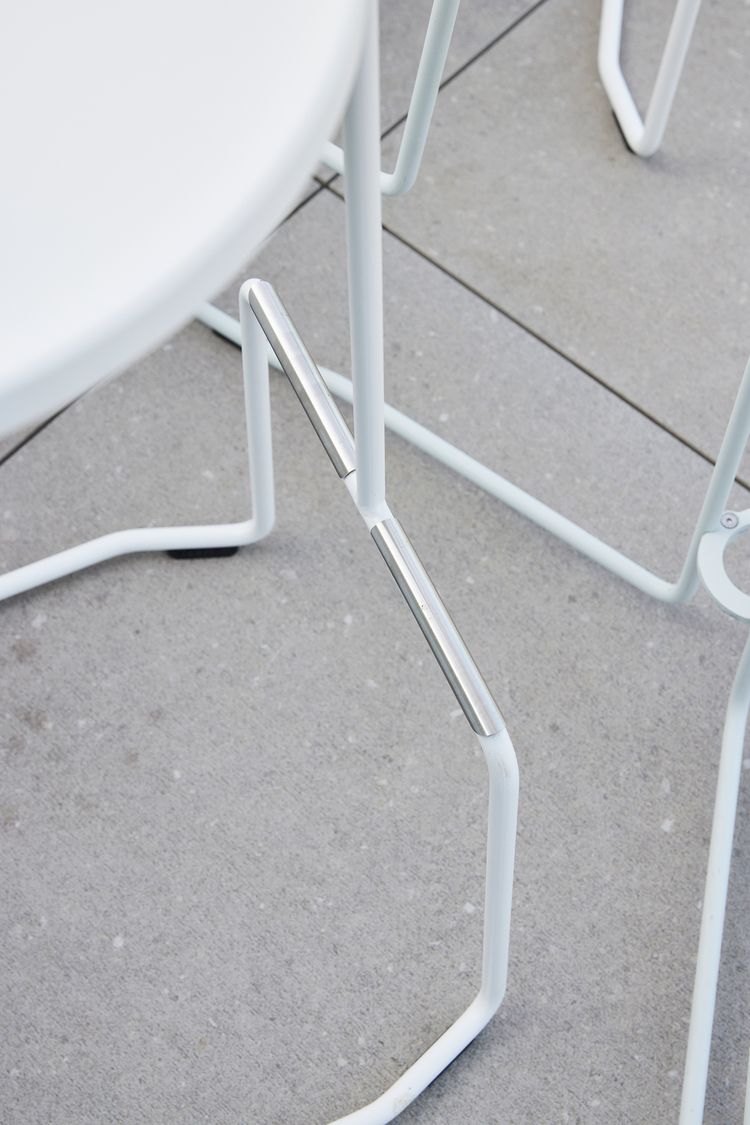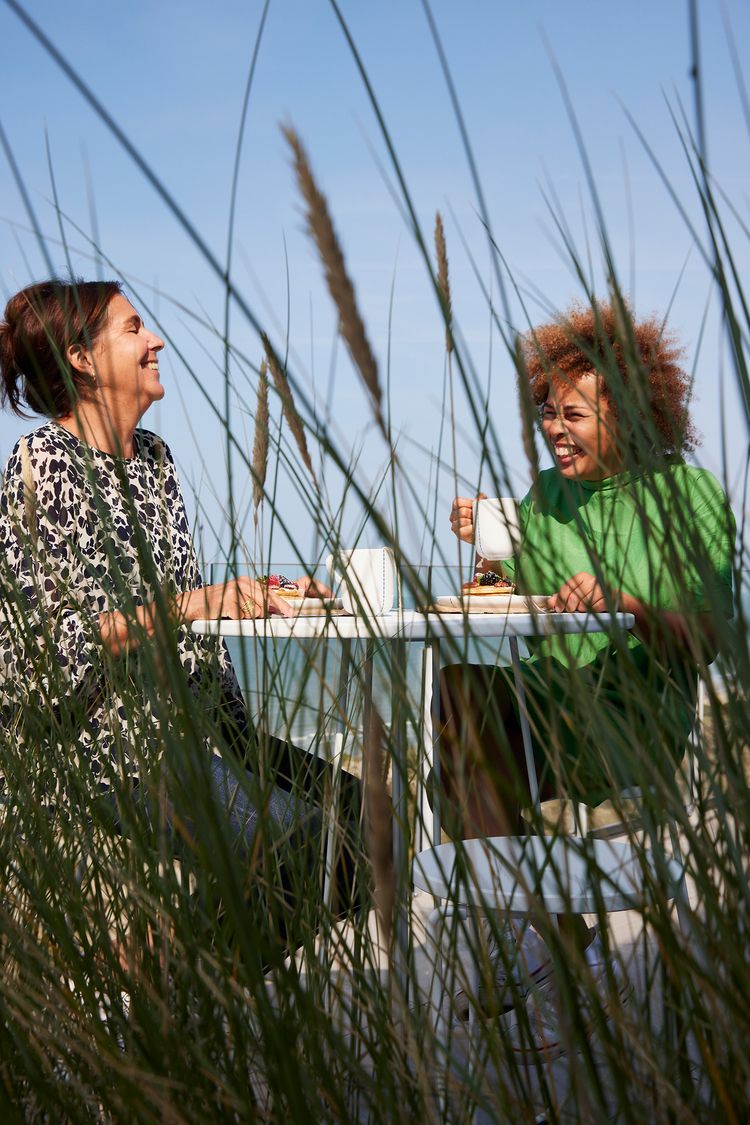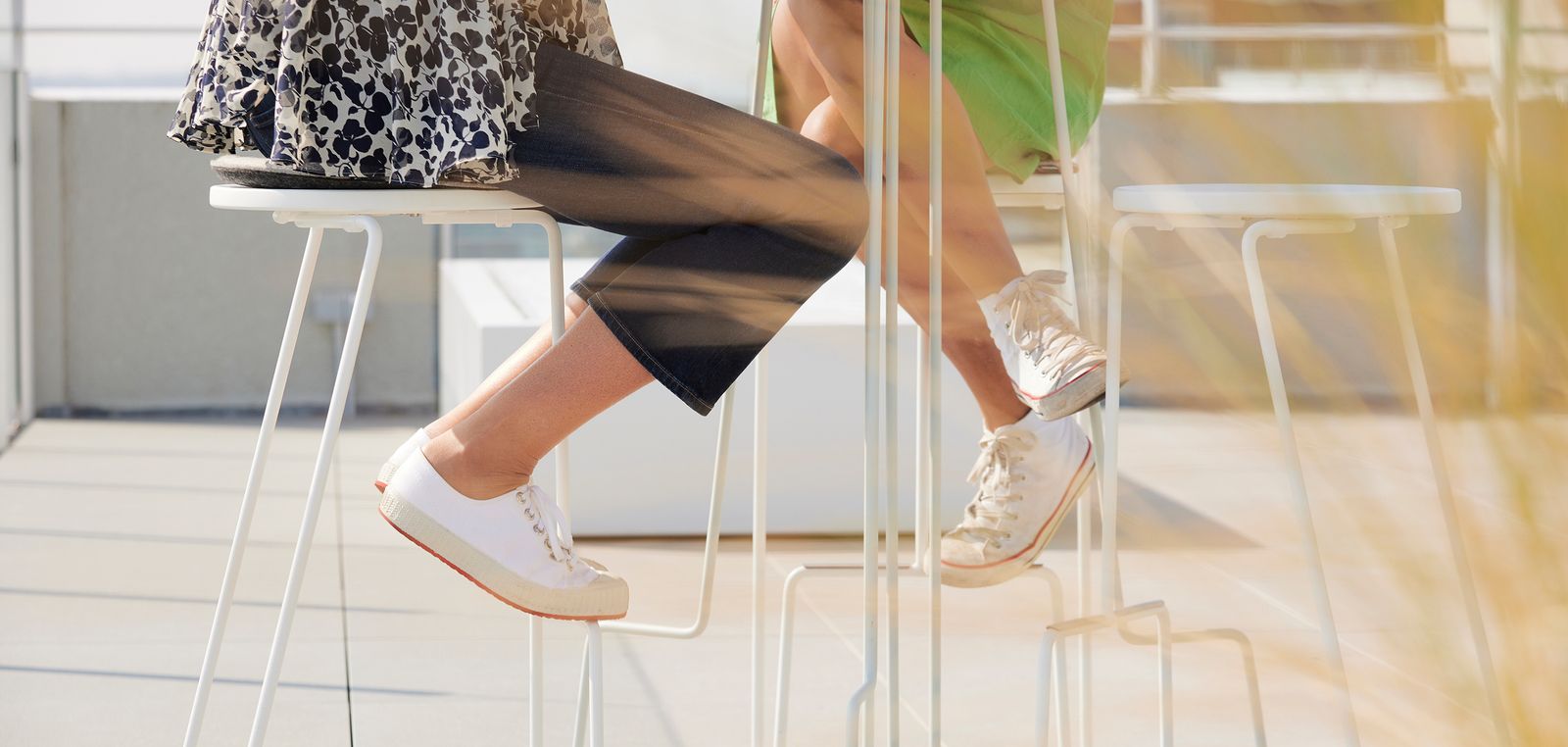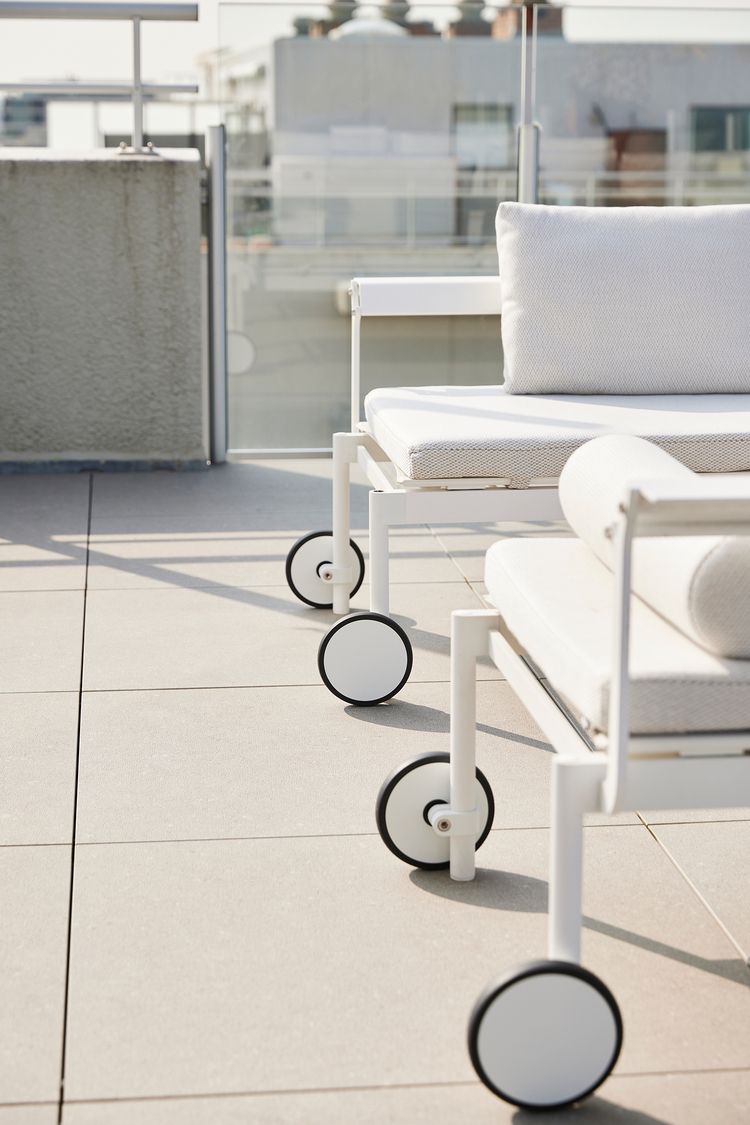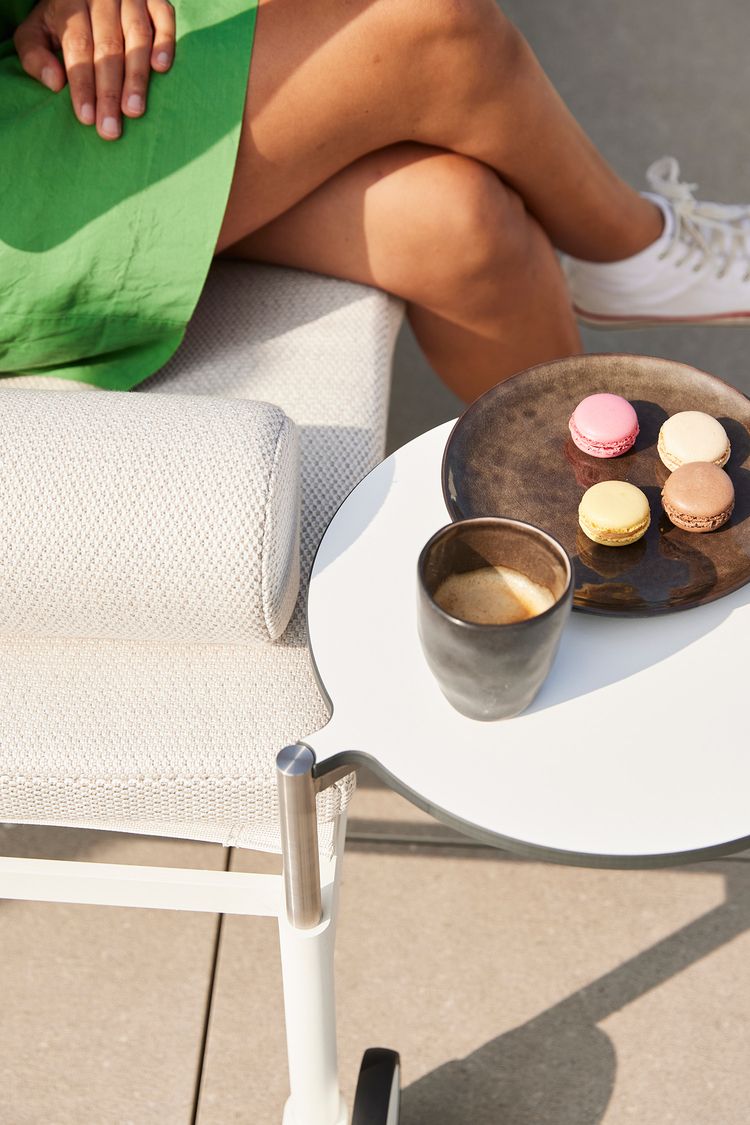 Sun kissed lounging
Or sunbathing all the way?
No seaside bliss without some proper lounging. It's time to sink down onto the Sol+Luna sofas to soak up the sun. These convertible couches make place for three people seated or just for one person stretched out!
Sun, sea, lounge, and fun. Thanks to the optional wheels, you can follow the sun at all times. The comfortable cushions stand up to years of sun exposure and tough weather conditions, so the only one getting a tan will be you!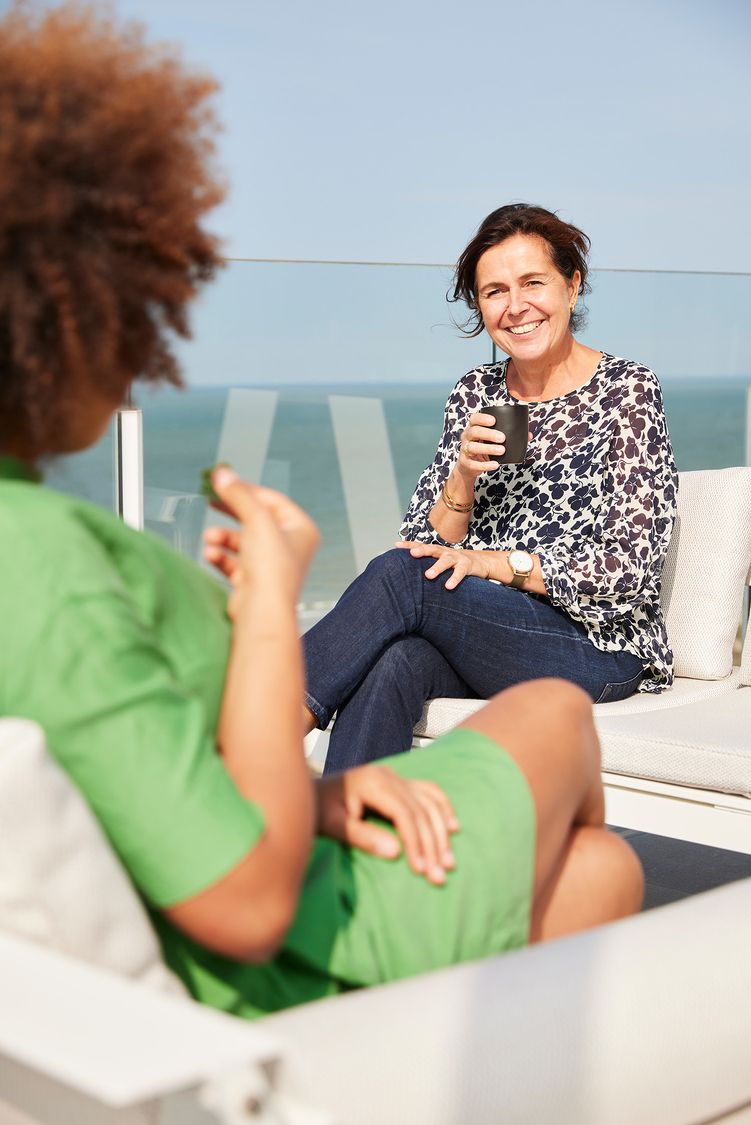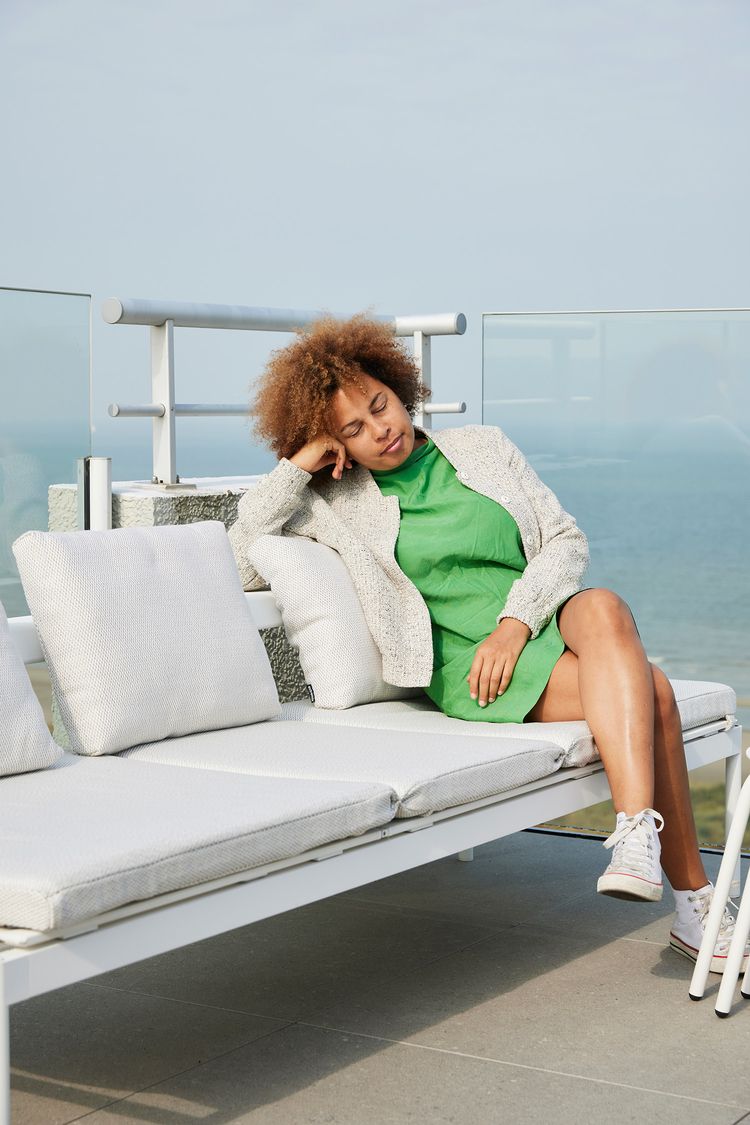 Pick your favorite Sol+Luna side: lounging or sunbathing.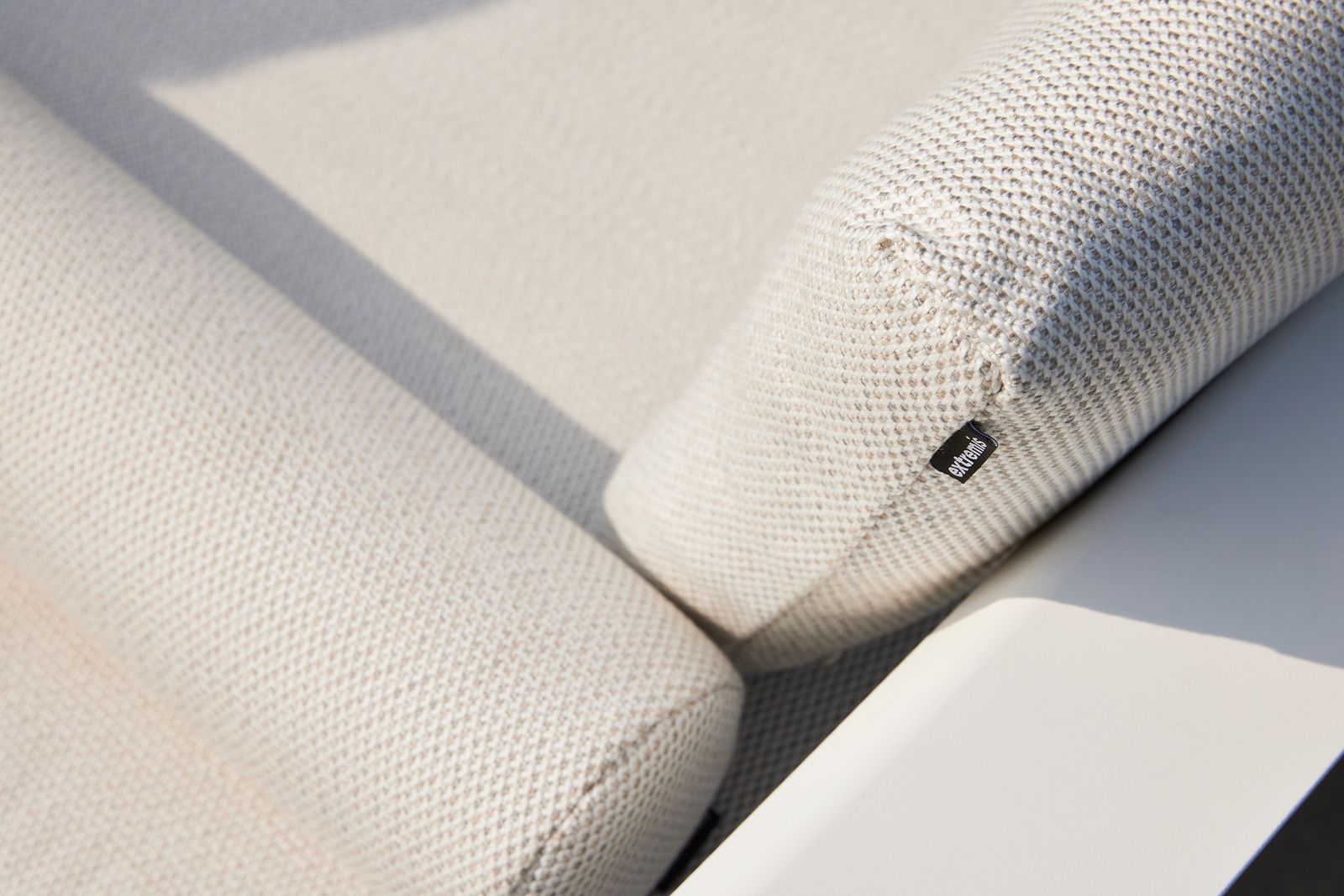 Pictures by Beeldcollectief