Serene unwinding by the pool
At home, Marina, Sensu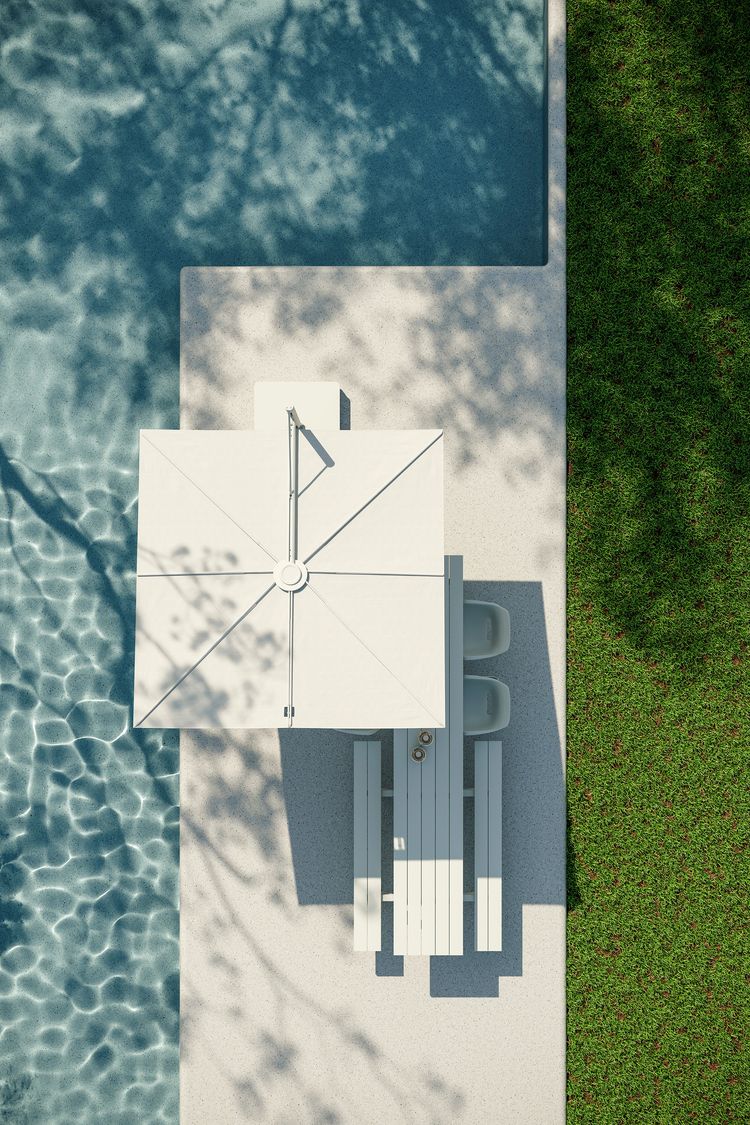 With a rotating and tilting feature, this Papyrus white Sensu offers refreshing shade where most needed throughout the day. A light lunch at the Marina combo and later a dive in the pool… Who doesn't love to indulge in the summertime?
Refined, rotating, ready for the sun
For a relaxing day out
Unlike traditional center-pole umbrellas, Sensu doesn't take up any space on and under your table – when both open and closed. Rotate and/or tilt the shade to follow the sun throughout the day.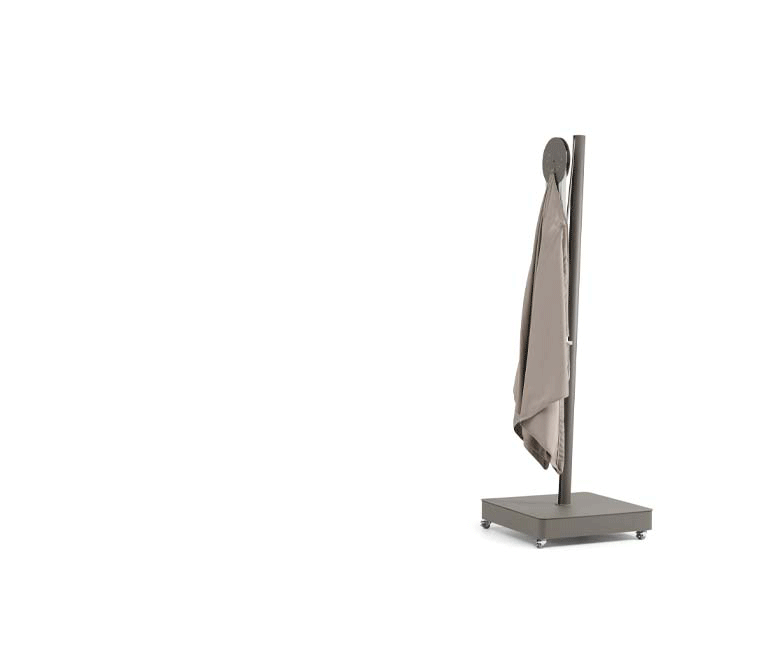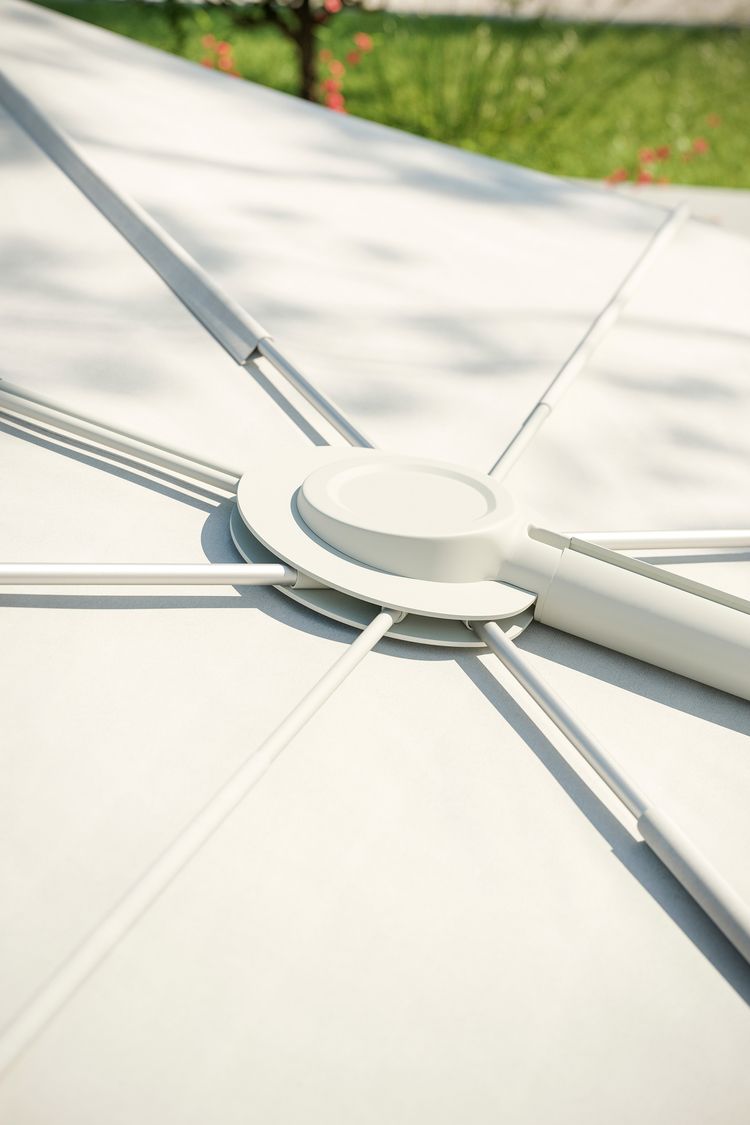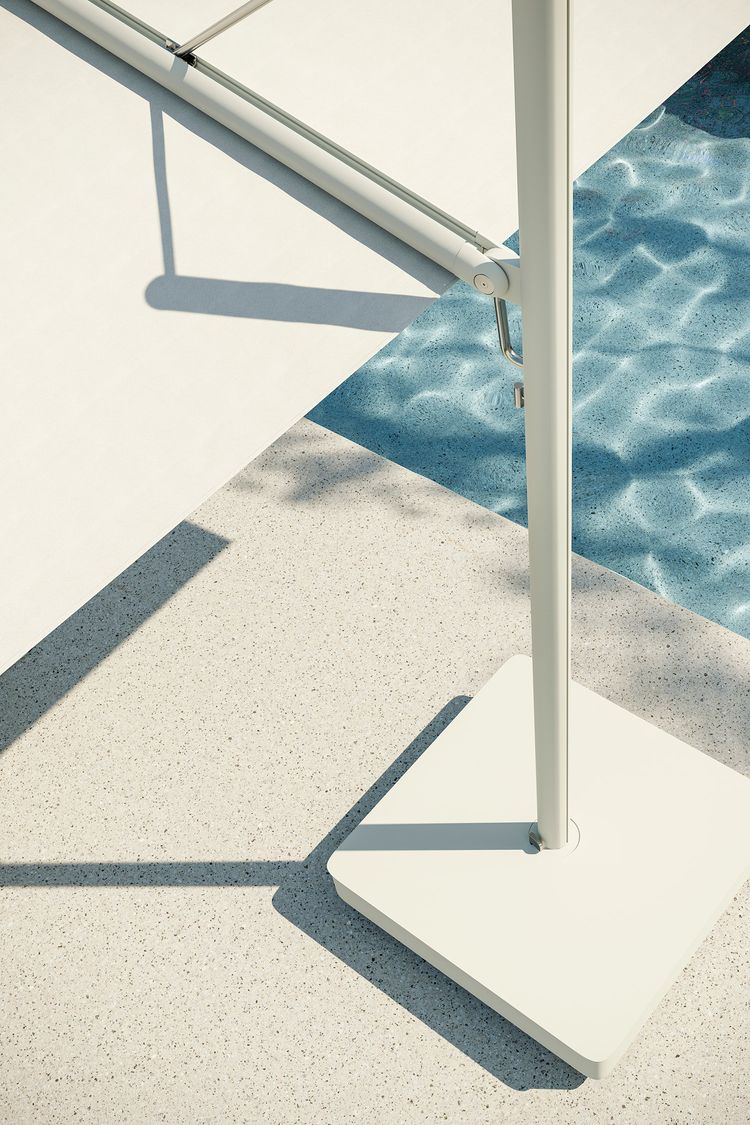 A perfect holiday feeling, right at home.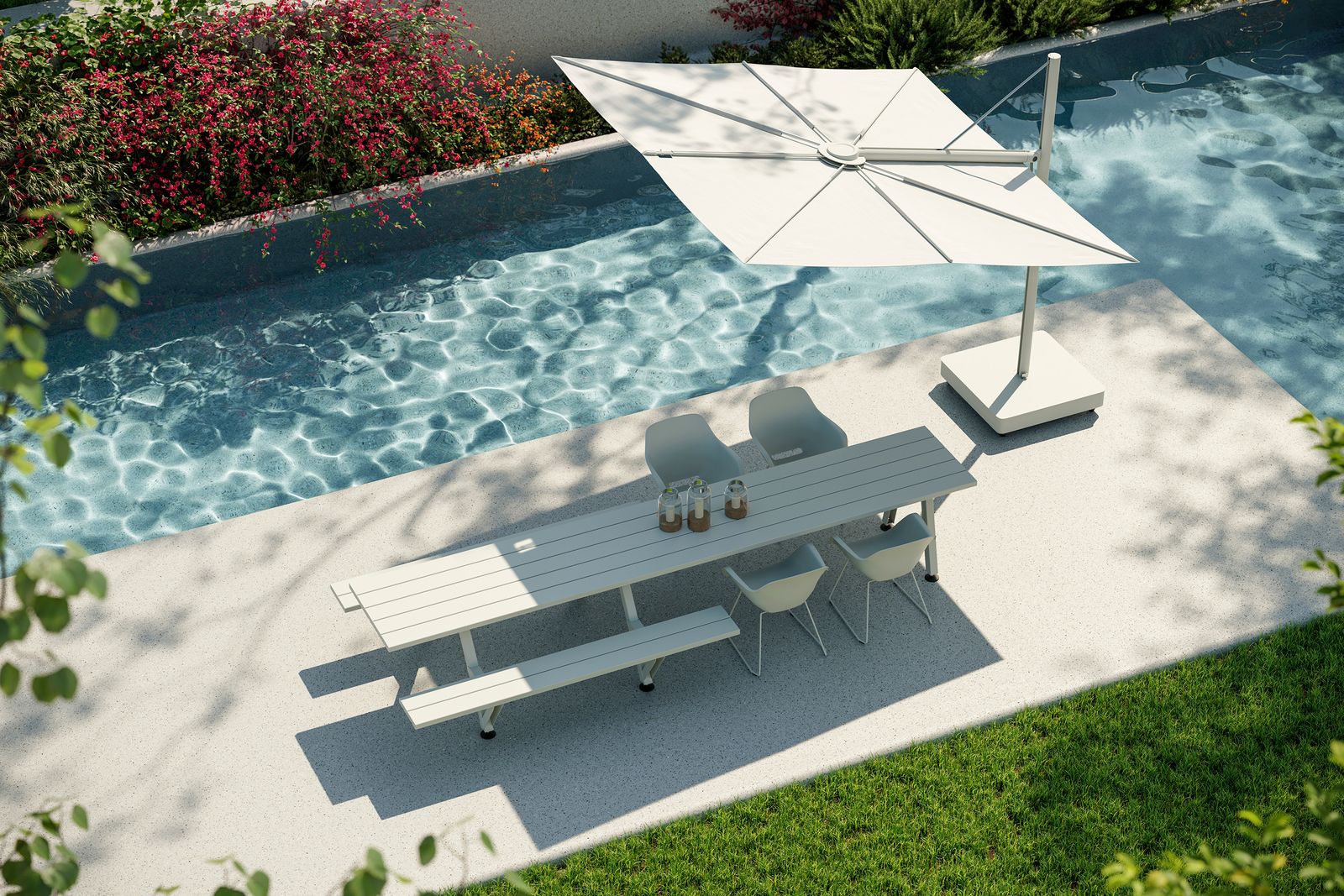 Images by Beeldcollectief