Simple yet intelligent
Poperinge, Belgium
At home, Marina, Captain's Chair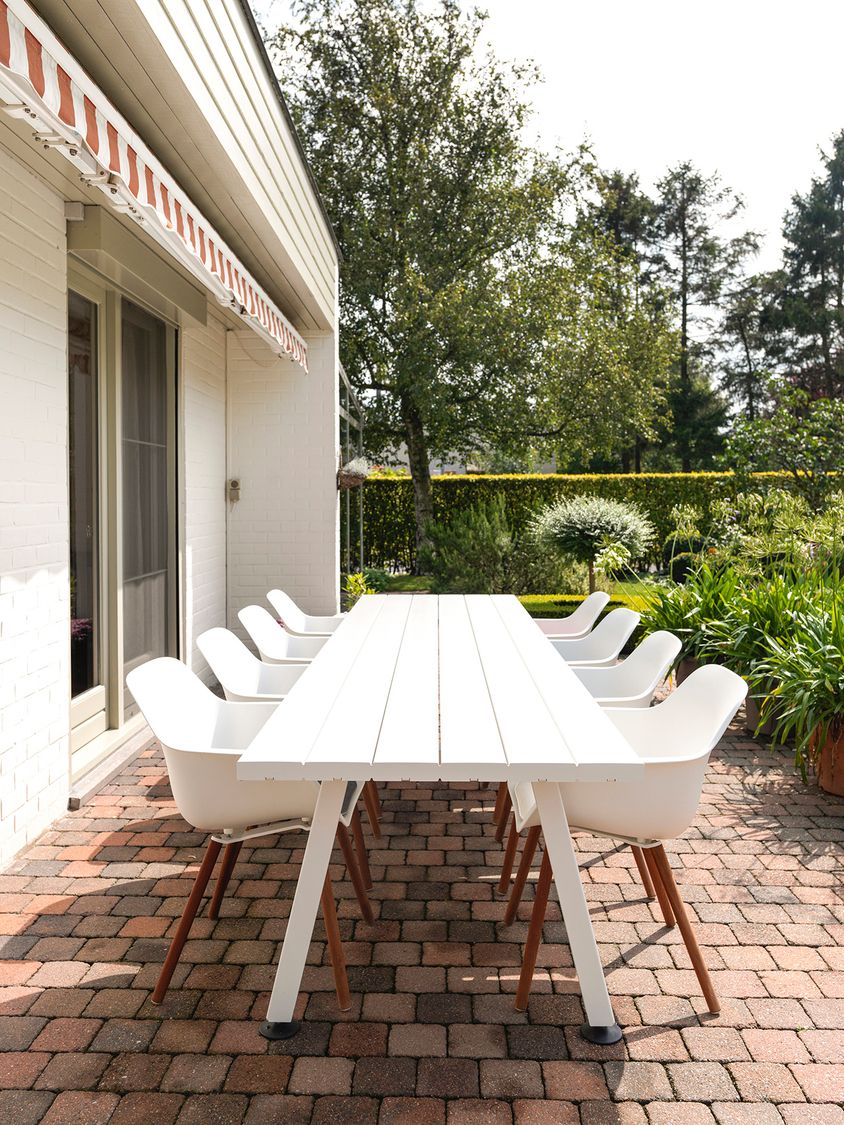 The sumptuous, leafy garden and stylish water carafe tell you that Roger and Ingrid are sophisticated people. So it should come as no surprise that their terrace table is refined, well-built and fit for all their friends as well.
Clean lines
A visually calm aesthetic for any space
The seemingly endless Marina table is perfect, it seats eight people with ease. The Captain's Chairs are immensely comfortable, all day (and all night) long. The table is made from a durable and contemporary material that feels like wood, but unlike wood, is less sensitive to changing temperatures and humidity.