Sunlit sippin'
Proven, Belgium
At home, In projects, Pantagruel
Late-spring, early-summer: that sunny period in which all flowers bloom in the most vibrant colors! It's the moment when we like to seek the outdoors to get together and soak up the sunlight.
This Pantagruel picnic table sweeps you right into nature, ready to spend the day in quality company!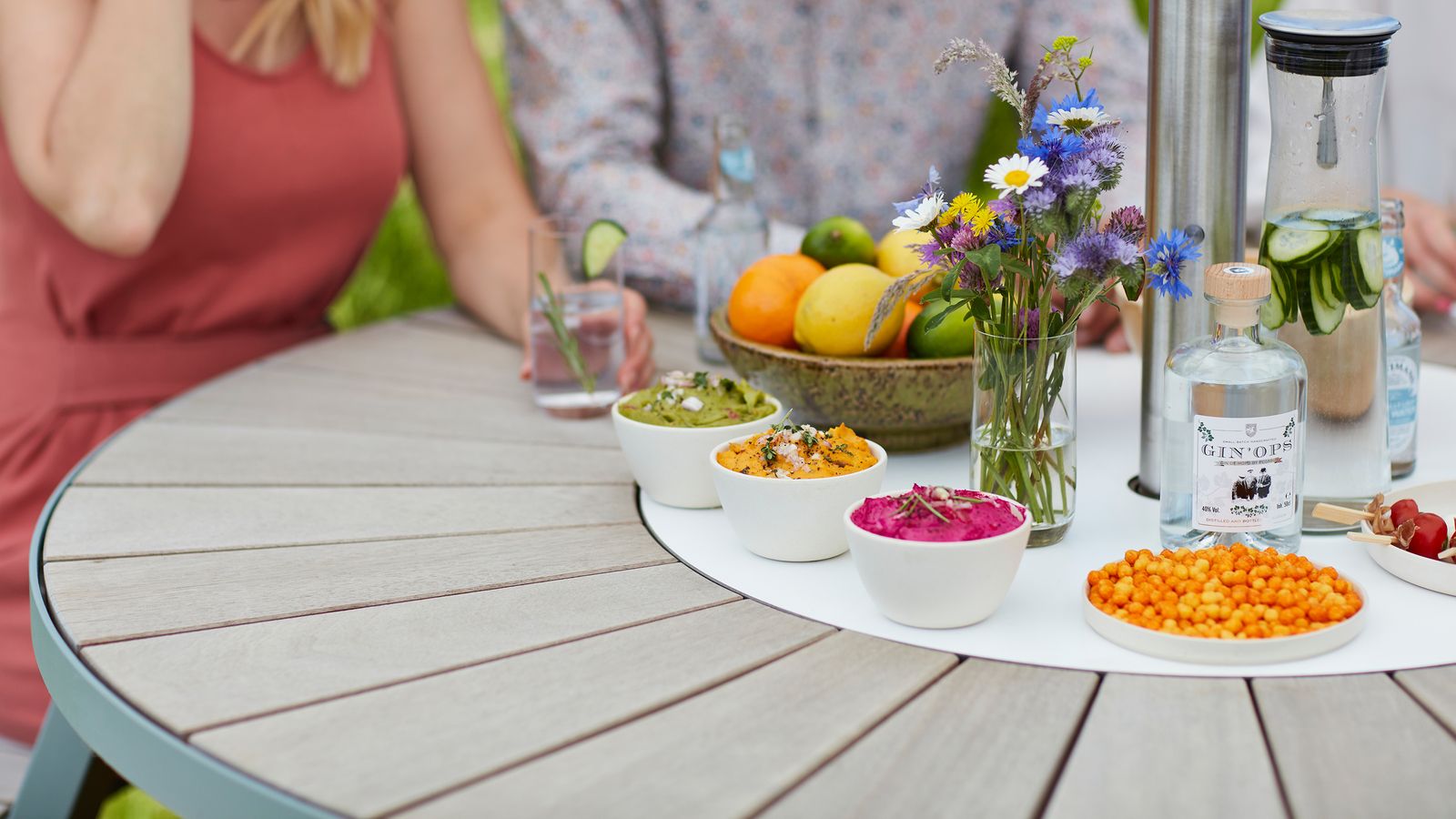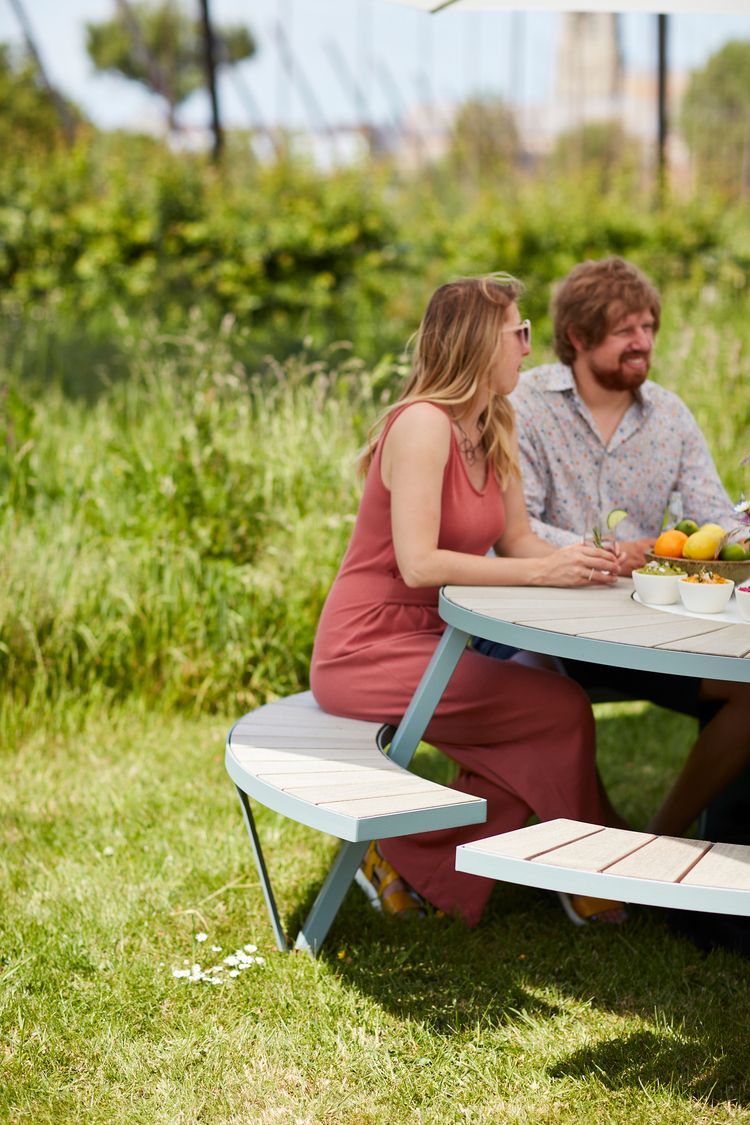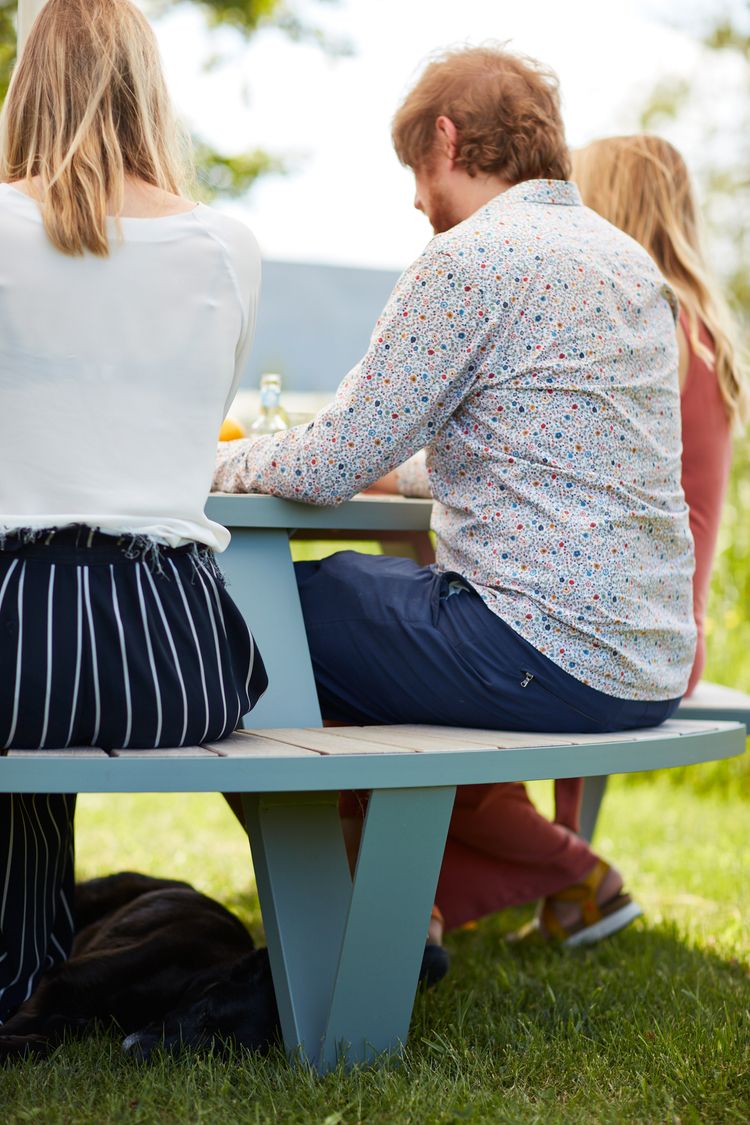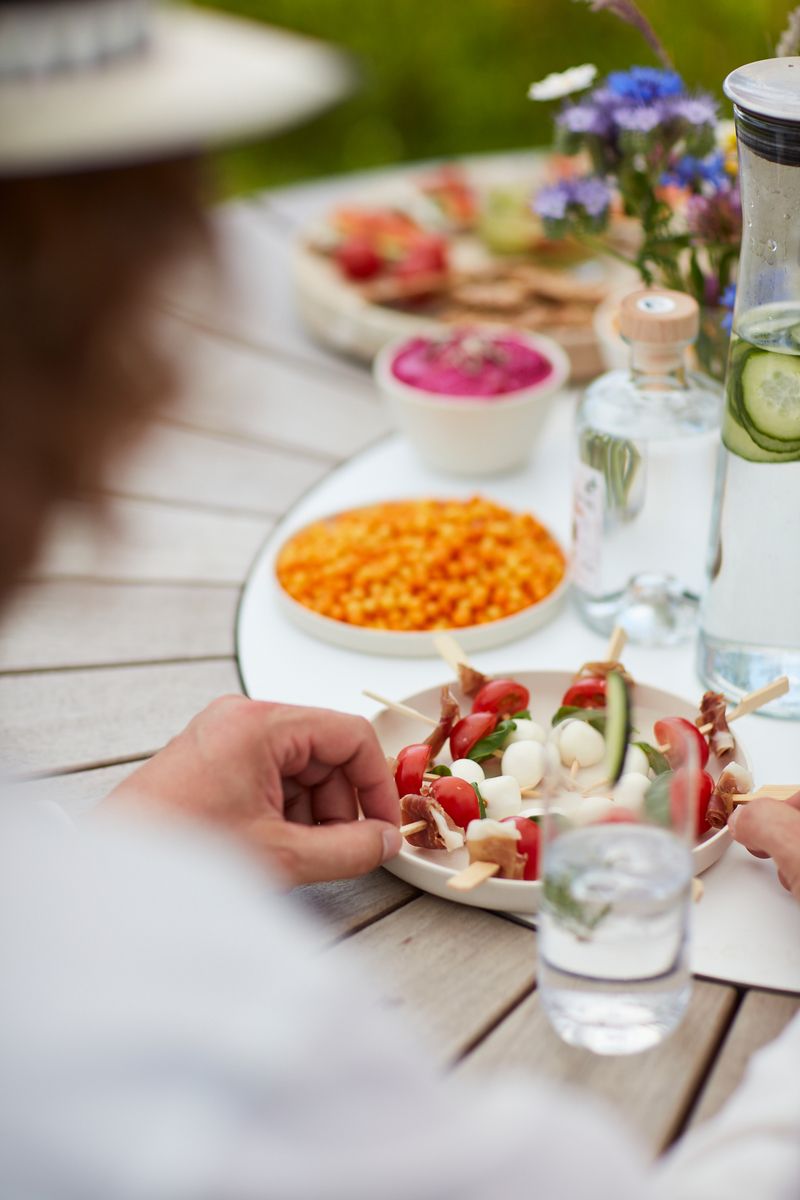 Recipe for Togetherness
Create the ultimate get-together
Just the table will already do, but to make the day even more memorable, you'll need some perfect appetizers! Because hey, what's a party without some snacks?
What do you need for these delicious Caprese skewers?
A handful of cherry tomatoes
Mozzarella balls (or a vegan alternative)
Some freshly picked basil leaves
A few slices of smoked ham (optional)
And of course: skewers
Serve your home-made appetizers with gin and tonic, and some chilled water to stay hydrated!
Pictures by Beeldcollectief