Sweet housing in a sugar factory
Antwerp, Belgium
In projects, Hopper, Gargantua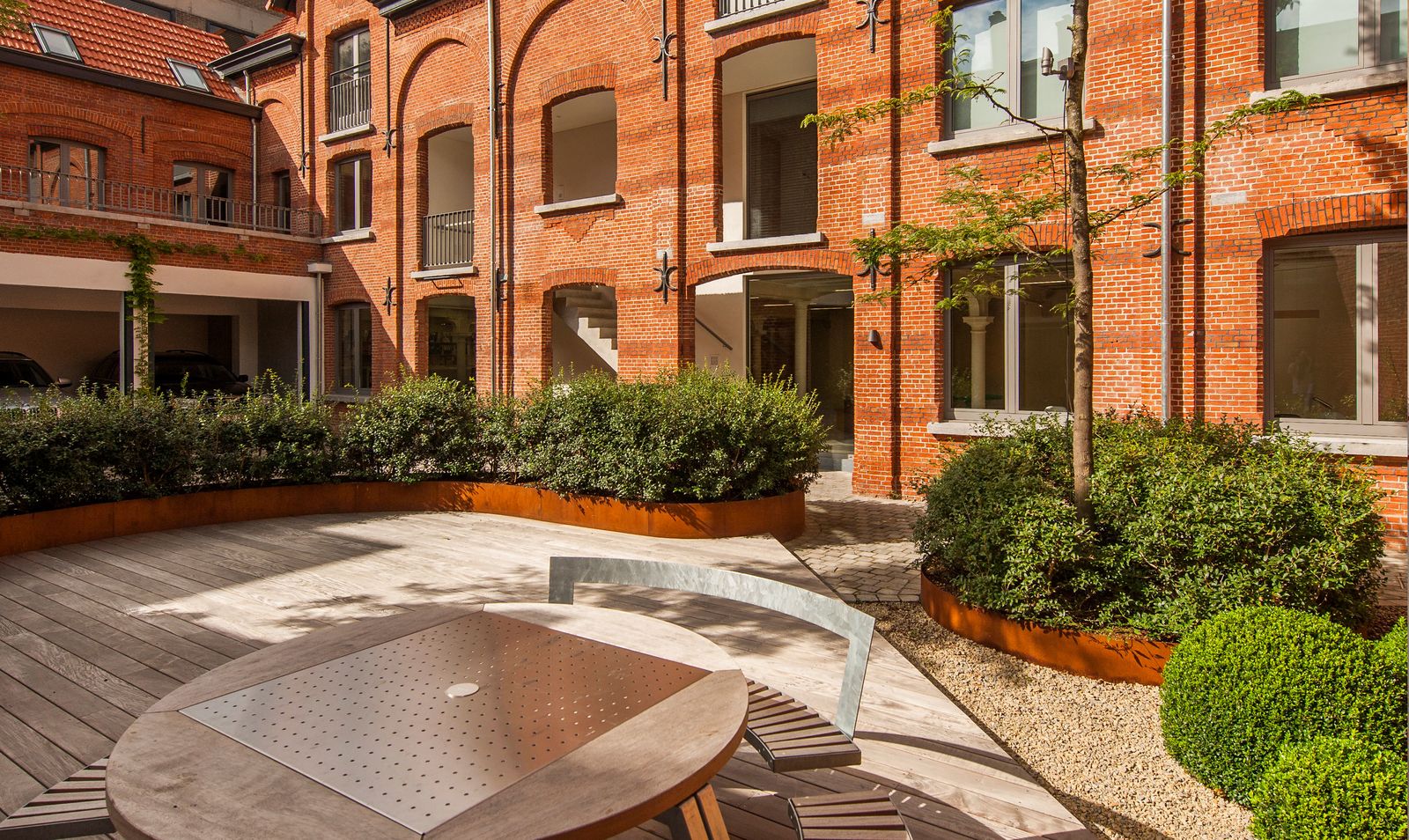 Welcome to Le Comptoir Sucrier, a former sugar factory and warehouse in the center of Antwerp, Belgium. The sugar factory was founded in 1908 and up until 2010 it was still in use. Now it's a cozy work and residential area with lots of greenery.
Brother architects Verdickt & Verdickt created this city gem, where the common outdoor space is of central importance. The courtyard of the 100-year-old factory is now an urban garden that gives access to the lofts, offices and gardens, and has a Gargantua table placed in the center patio. The table has already witnessed several neighborhood barbecues, summer evenings and Sunday picnics.
Natural wood
The Hopper table feels very at home on this outdoor balcony - just look how the wood of the tabletop and the deck merge together neatly.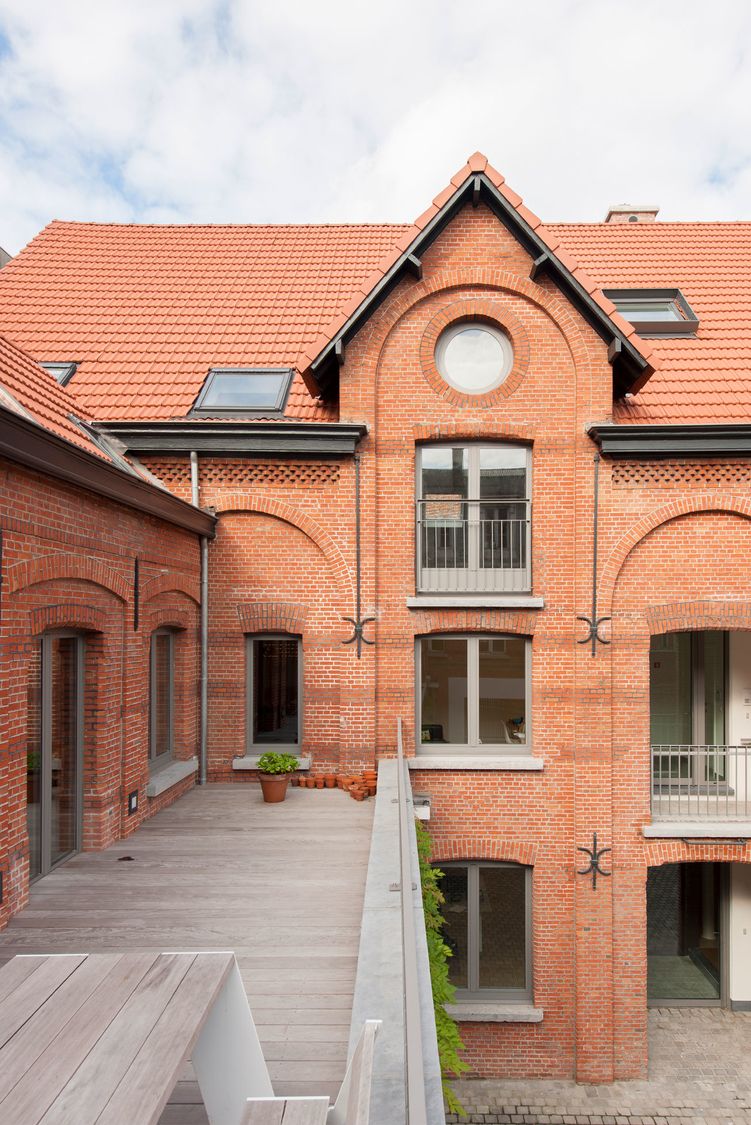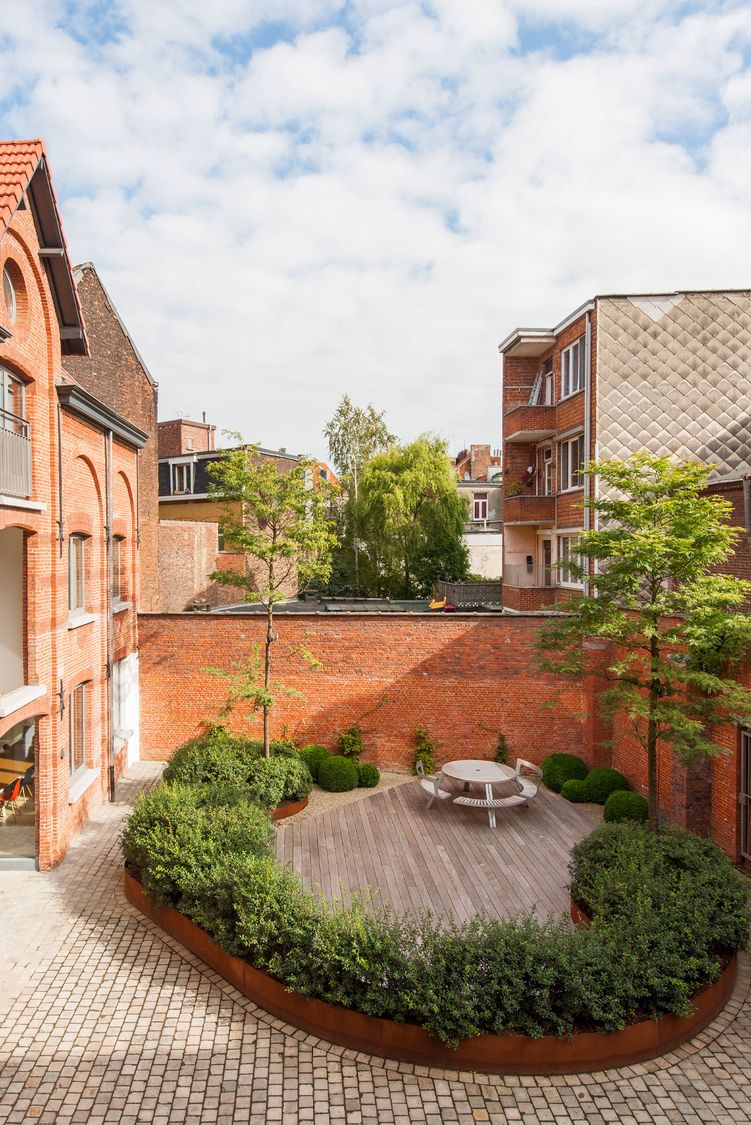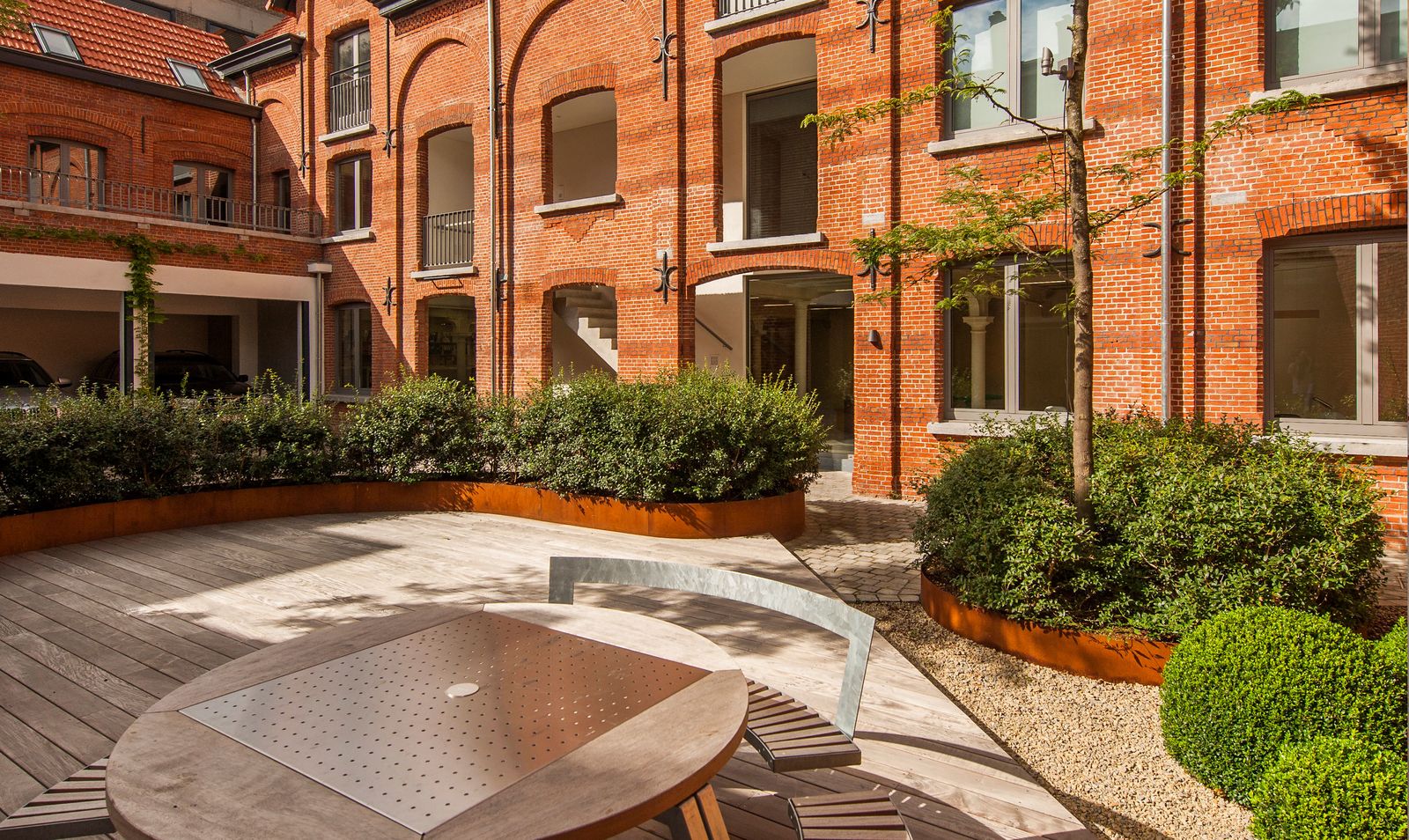 Verdickt & Verdickkt architects