University of Leiden
Leiden, Netherlands
In projects, Hopper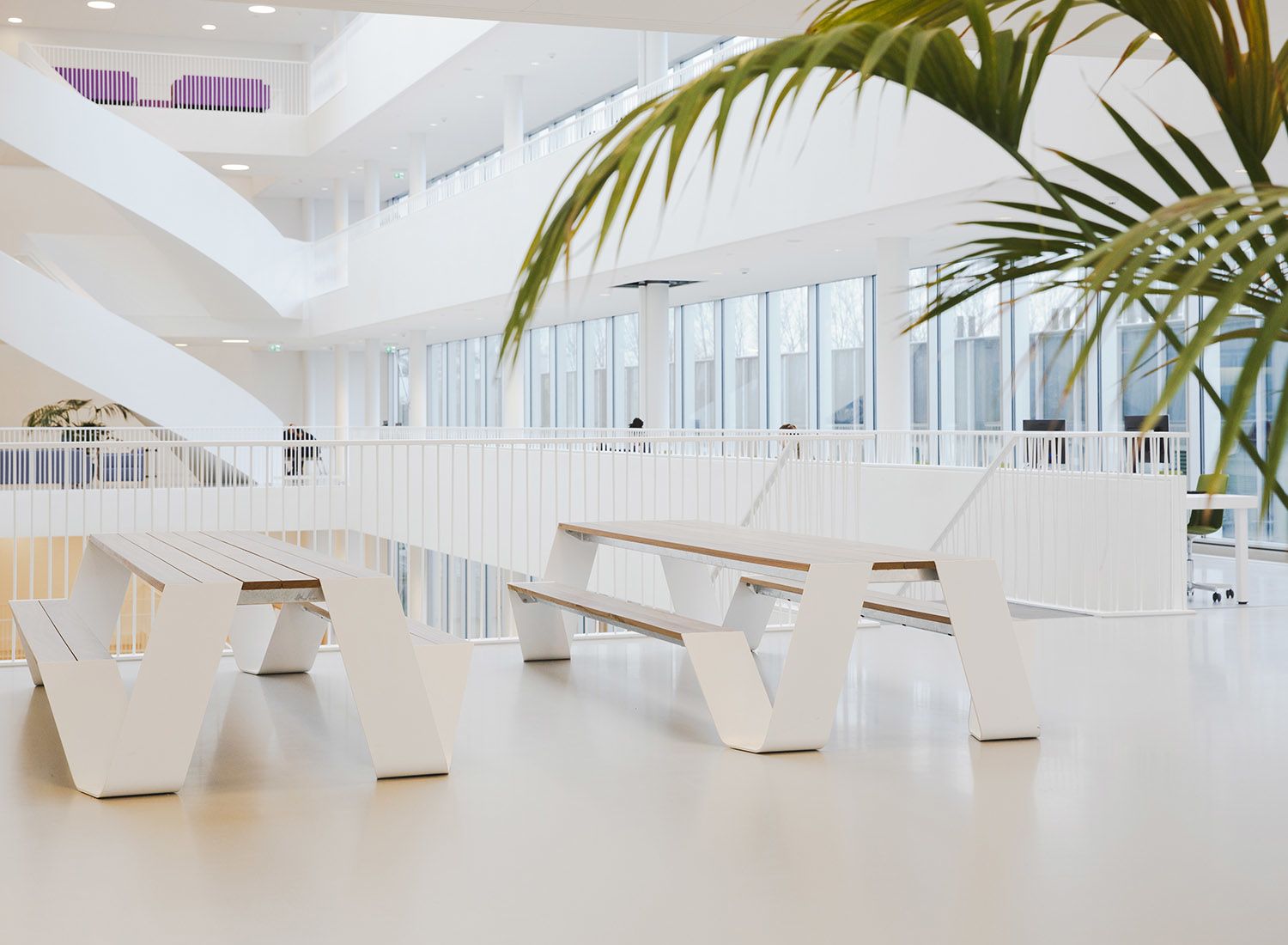 The beautiful Science Campus of the University of Leiden in the Netherlands has multiple Hopper picnic tables on different levels. It's a modern, open and communicative building in which the various research institutes are interconnected.
The design of the campus functions as an inspiring and expressive environment where different users come together. The long Hopper picnic tables serve this purpose by letting everyone slide in easily at the sides and collaborate on their projects.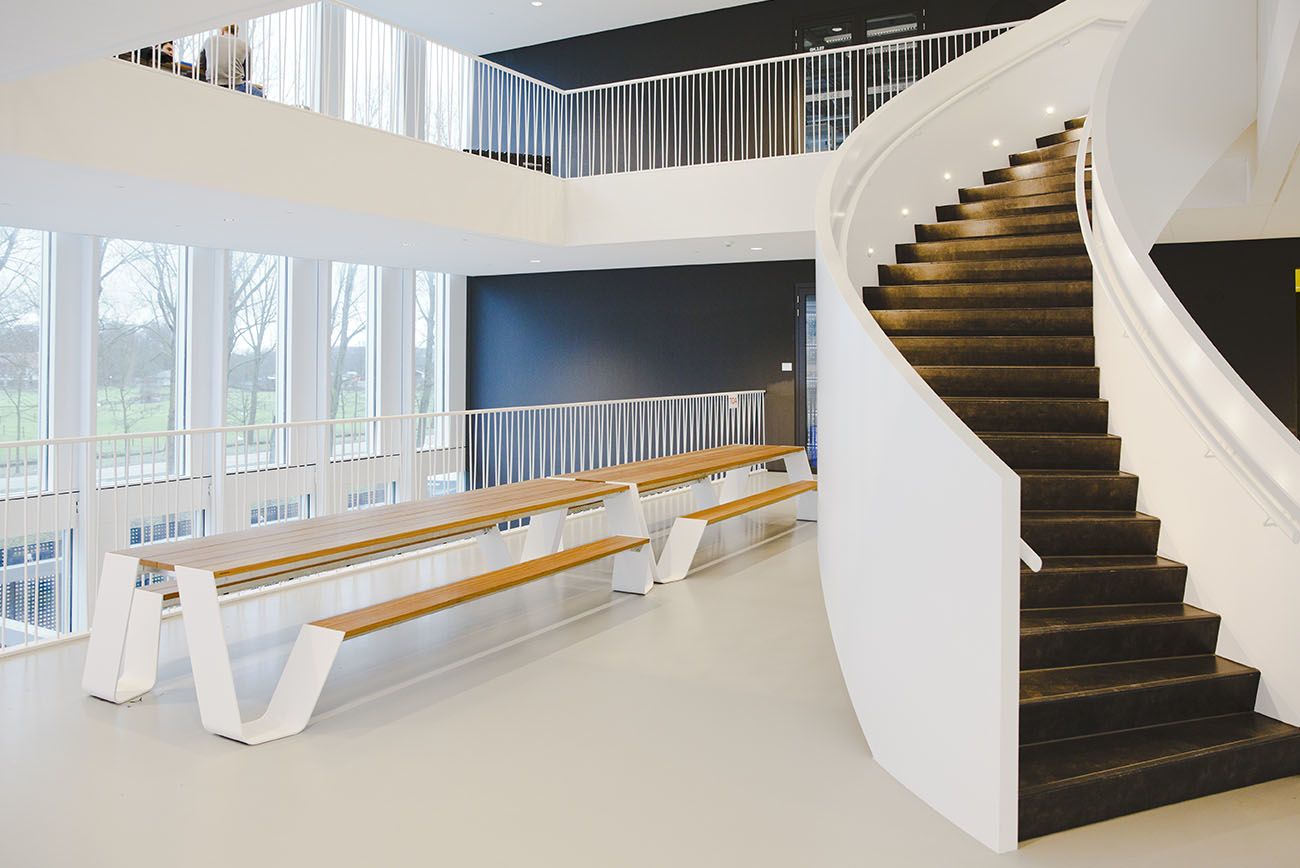 Did you know that this Leiden laboratory building has a BREEAM-NL Very Good certificate? This international certificate means that the building meets very high sustainability requirements. So, it's no surprise that the architects chose the functional and durable wooden Hopper picnic tables to fill the shared spaces.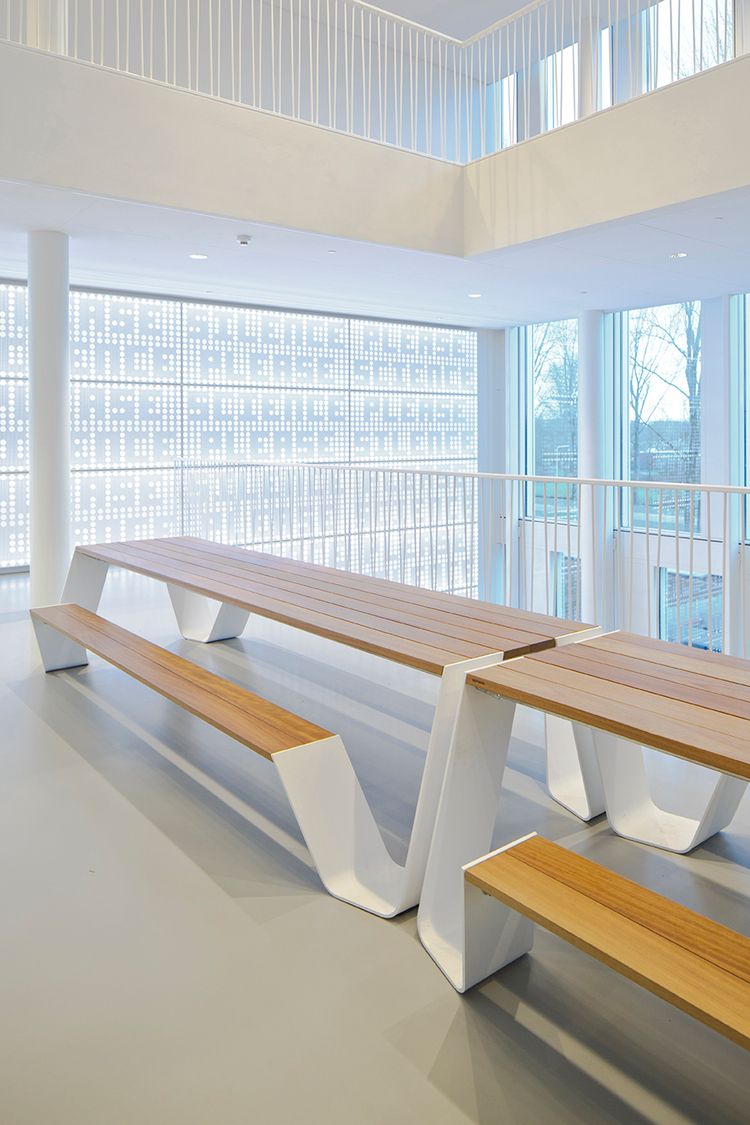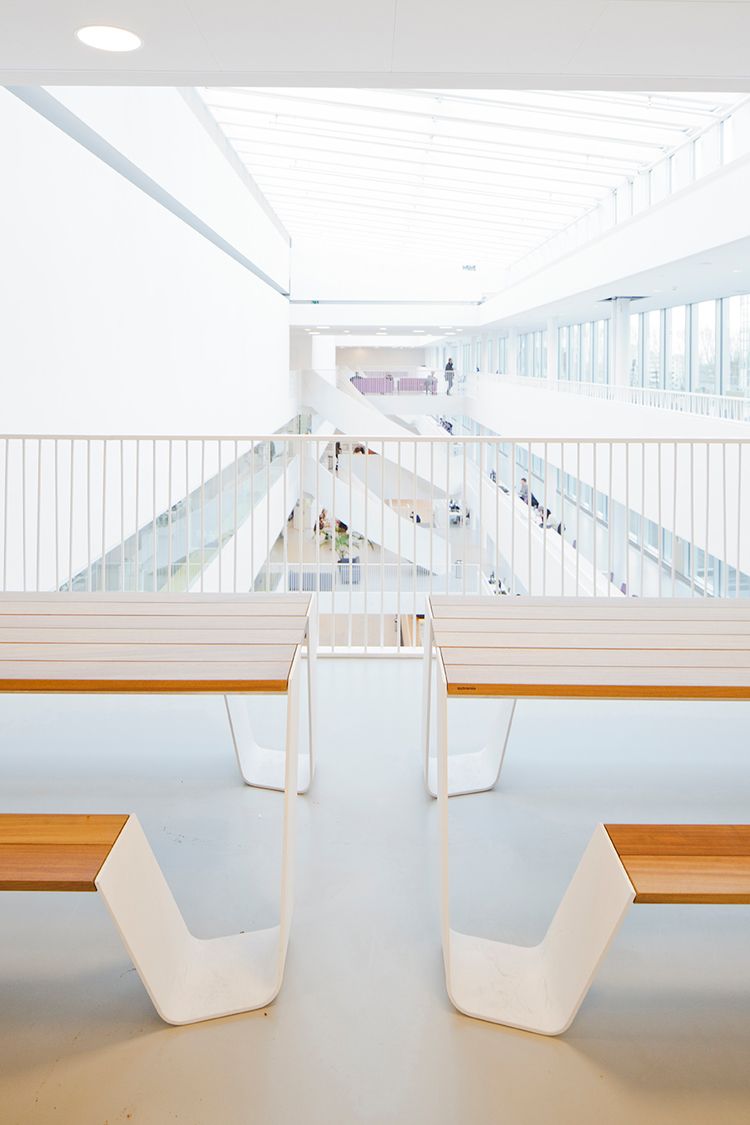 'Silence please'... or is it 'science please'?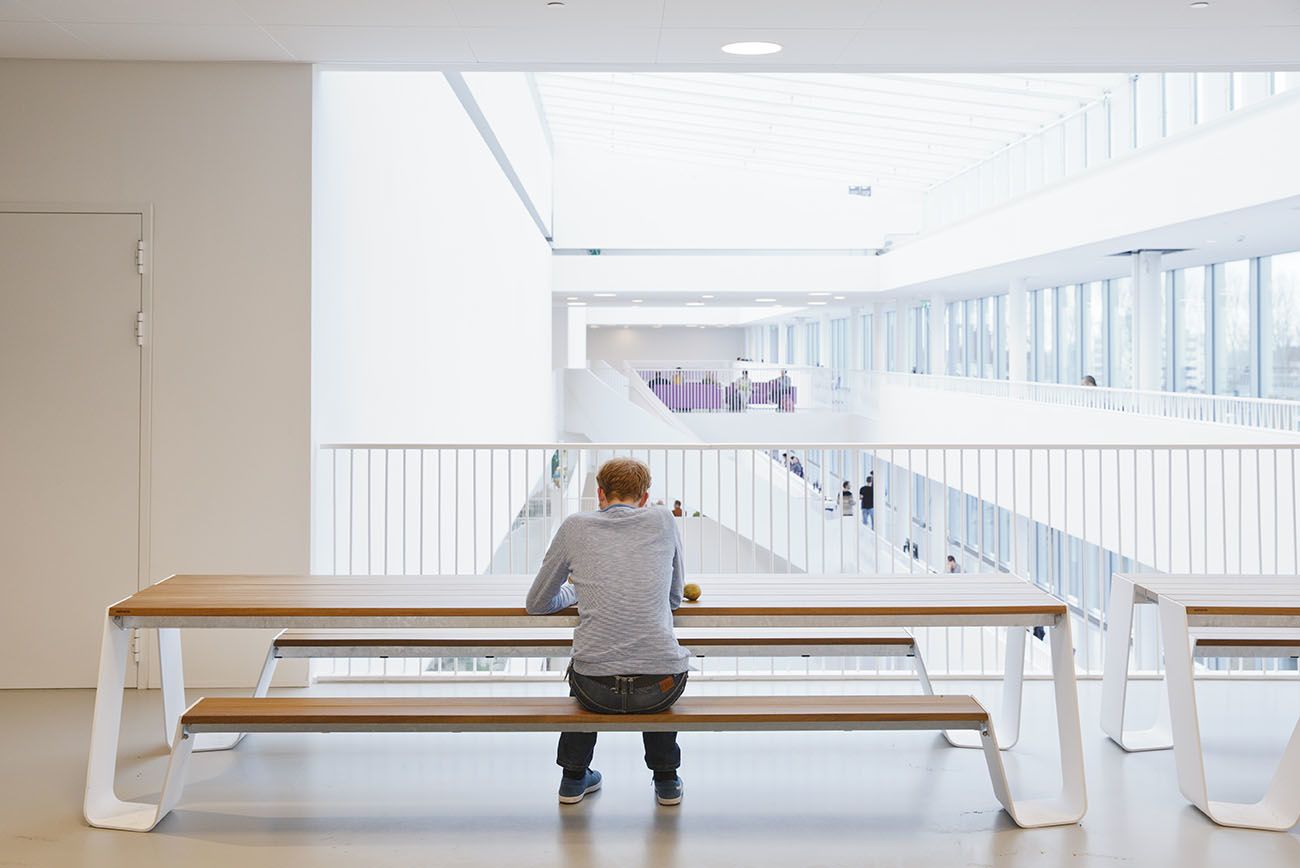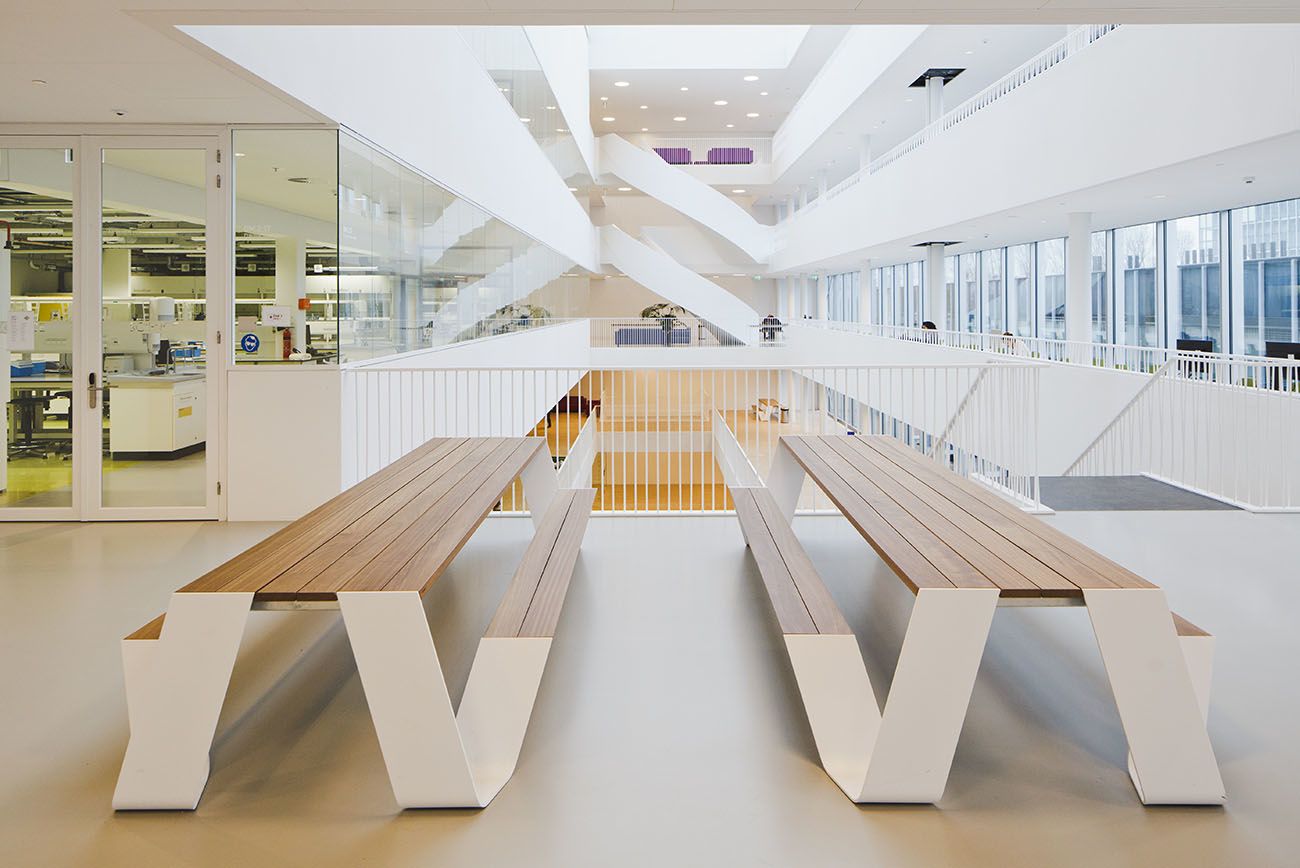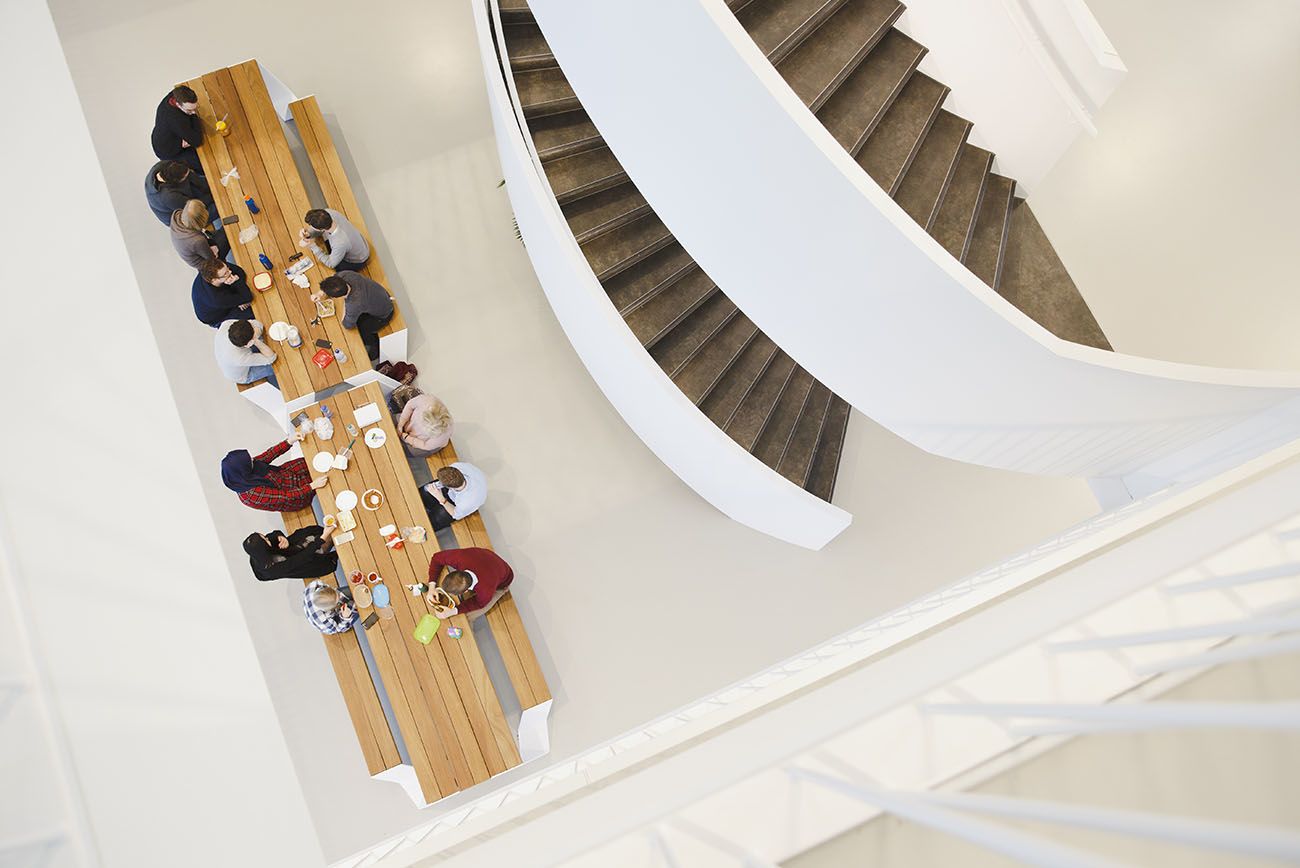 The Hopper picnic tables on different levels offer the students a great spot to have lunch, study or work on projects together.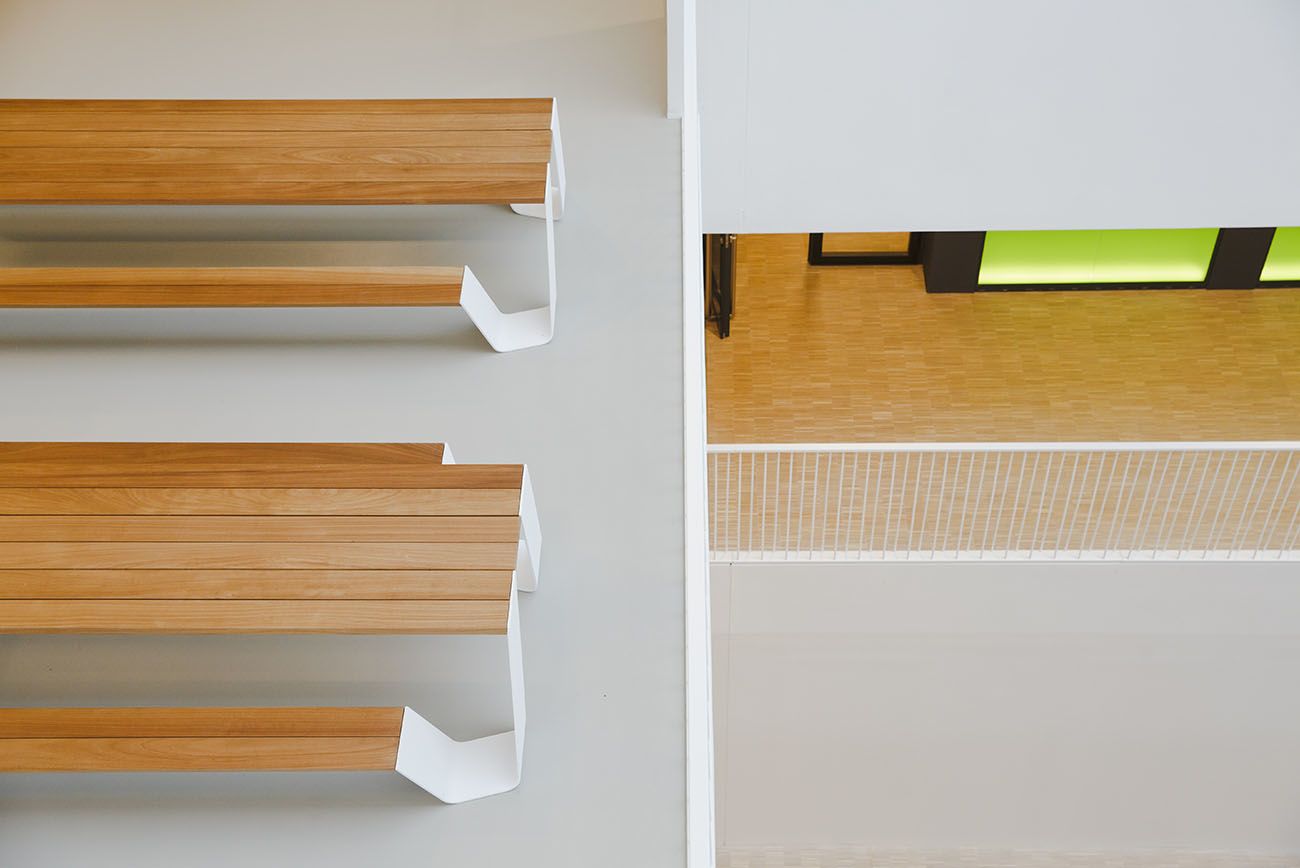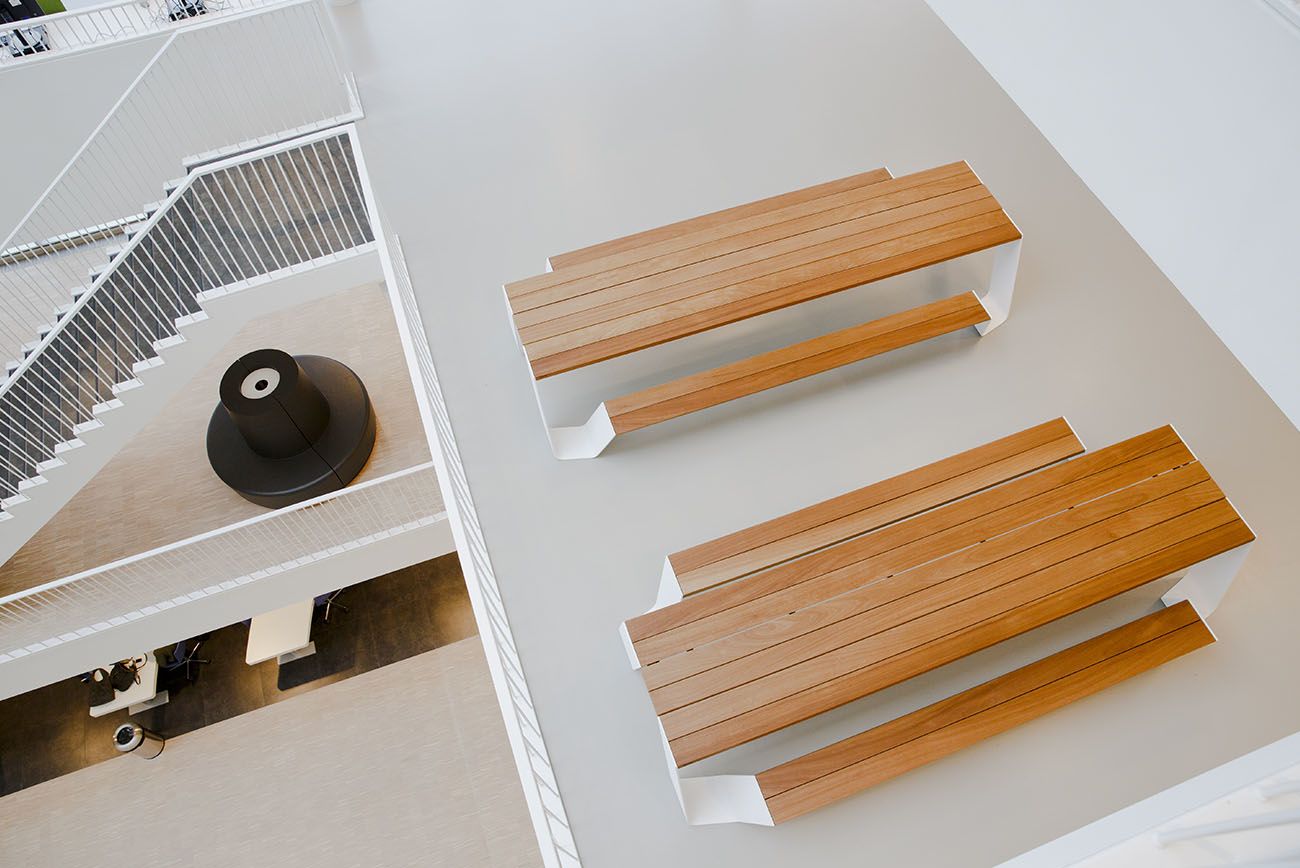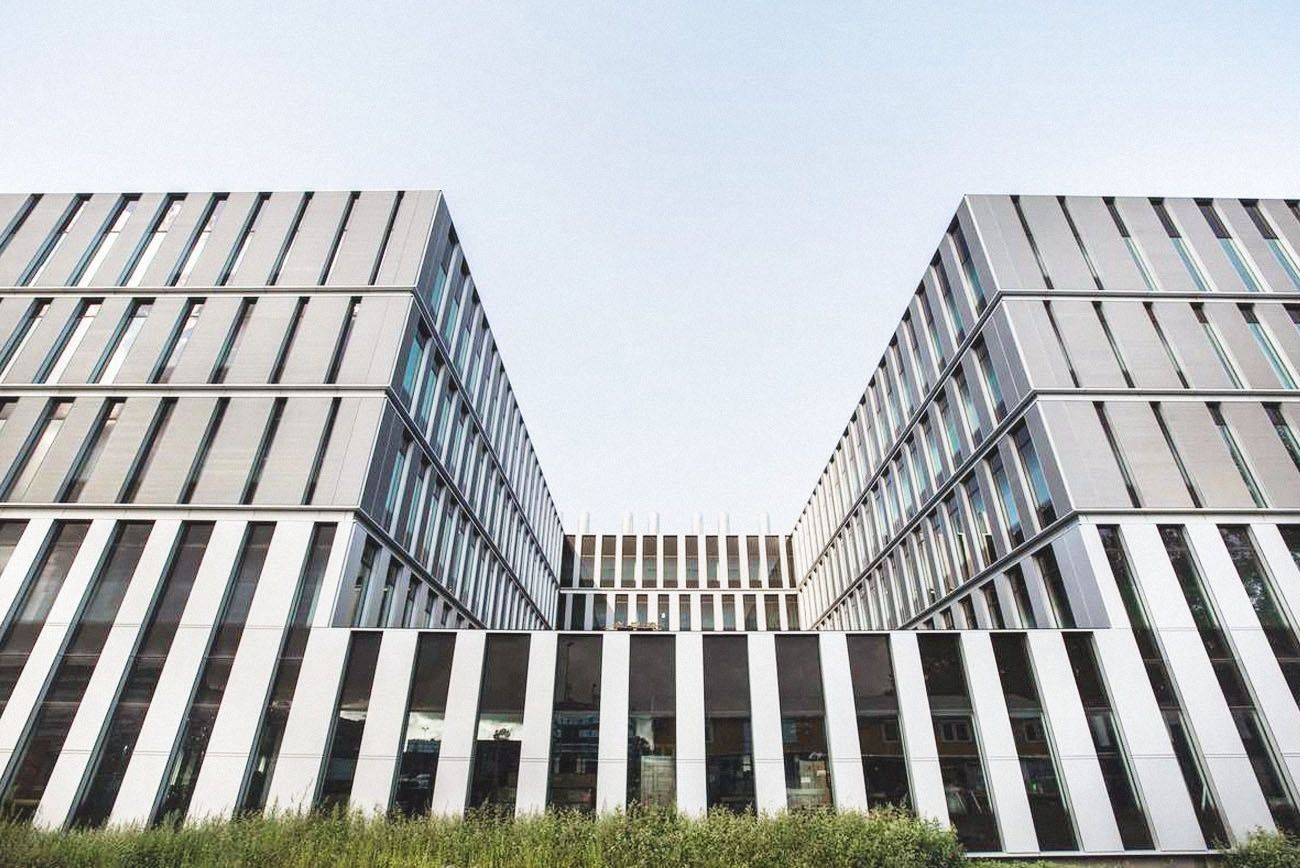 Pictures by Jordi Huisman
Design by JHK Architecten and Inbo Rotterdam