With the AMAi Market shade, you cast an ample shadow in an inventive stylish way. The shade opens horizontally in three waves and enjoys an extra sun protection flap that offers various marketing benefits. This inventive vela shade fixates underneath the top profile: open it by pulling the bungees and push the fabric back to secure it. Thanks to its thought-through shape, high-tech polyester fabric, and extra profile, the shade is highly water and wind resistant. Combine this white shade only with a powder coated AMAi.
Materials
Fabric
High-tech polyester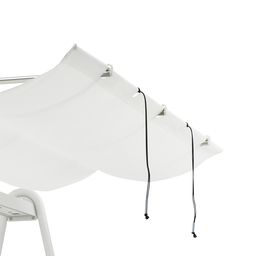 Polyester is the most popular synthetic fibre in the world. The use of special finishing methods makes the fabrics weatherproof, water repellent, dirt repellent, lightfast, etc. High-tech polyester is used for a variety of "sun protection" purposes - from seat cushions to patio furniture through to awning fabrics. High water and UV resistance guarantees an excellent longterm appearance.
Choose wisely
Tree leaves, dust, CO2 emissions, pollution, bird droppings etc may leave marks on a spotless white fabric, so keep this in mind when choosing the perfect location for your shade.
Shade structure
Stainless steel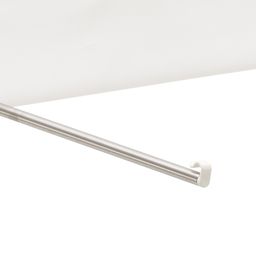 For some products we combine different high quality types of stainless steel. Aggressive environmental conditions caused by chlorides, acid rain, salt and other rusty materials will require periodic maintenance.

Choose wisely
We advise regular treatment with stainless steel cleaner or protector, especially in aggressive environments. Products to clean and protect are widely available.
Colors
Fabric White
Dimensions
The Market shade is available in one dimension.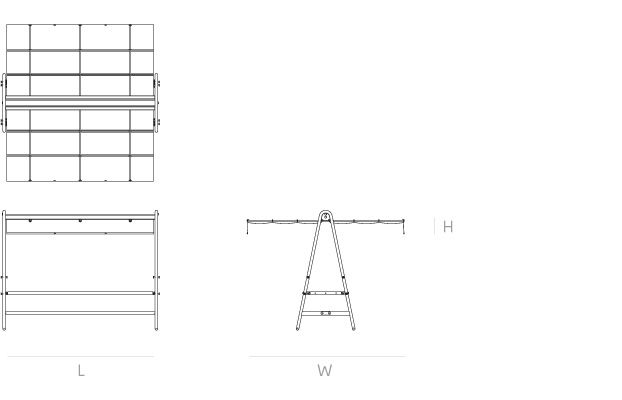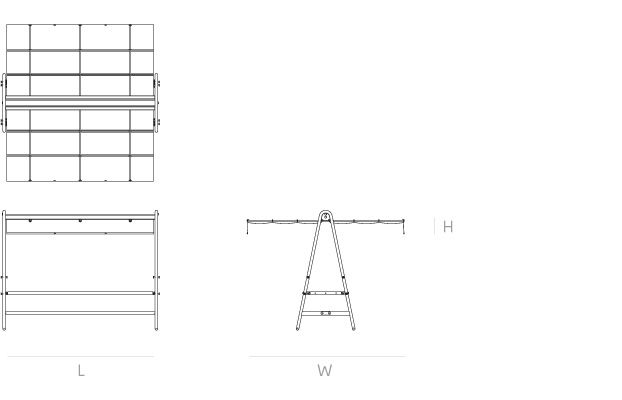 Accessory for these products