Made to share
Minimalistic and lightweight, yet sturdy and weatherproof, this low bench suits every setting from the home terrace, to the city streetscape, schoolyard, or office. The powder coated steel surfaces are easy to clean and maintain – both indoors and outdoors. Thanks to the eye-catching A-frames, this bench matches the unique design of the AMAi table, while also fitting a wide range of settings on its own.
© Design by Dirk Wynants for Extremis, 2021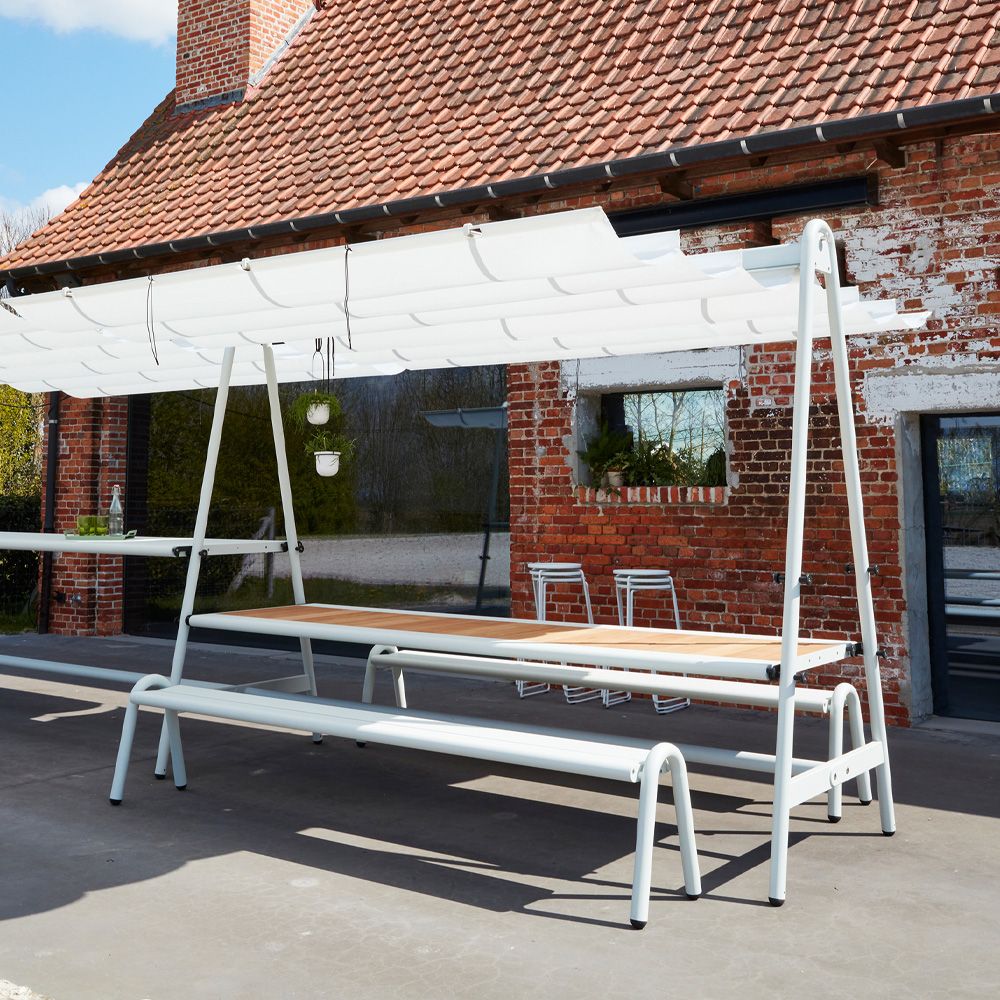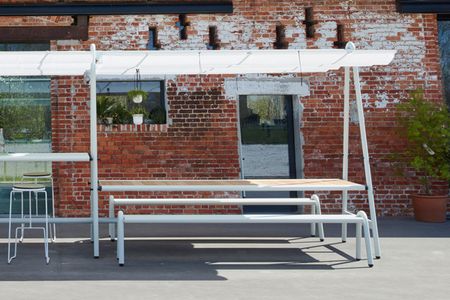 1/4

Suiting indoor and outdoor settings
From the home patio to the office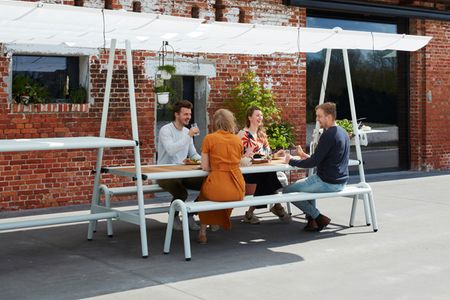 2/4

Creating a sharing experience
For 4 to 5 people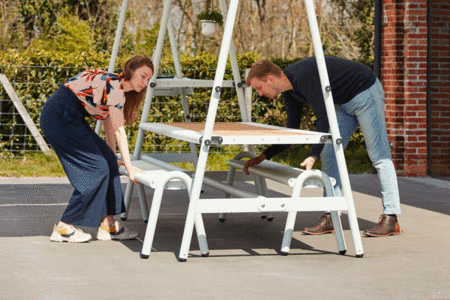 3/4

Easily slide the bench under the table
When you place the table in a high position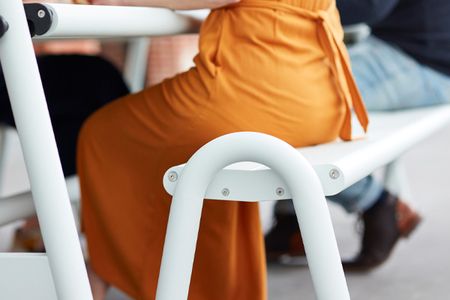 4/4

Easy to clean and maintain
Thanks to the powder coated finish
Materials
Legs
Structured powder coated stainless steel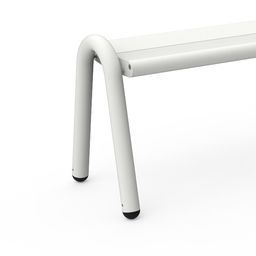 For some products we combine different high quality types of stainless steel. Aggressive environmental conditions caused by chlorides, acid rain, salt and other rusty materials will require periodic maintenance.

Choose wisely
We advise regular treatment with stainless steel cleaner or protector, especially in aggressive environments. Products to clean and protect are widely available.
Seat
Structured powder coated aluminium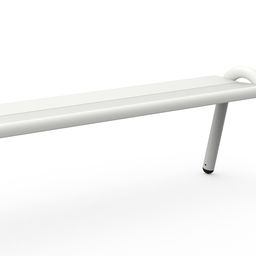 Powder coating is a technique of applying dry paint to a part. The powdered paint is electrostatically charged and sprayed onto the object. The object is then placed in an oven and the powder particles melt and coalesce to form a continuous film. The fine textured powder coating has a high scratch resistance, perfect for intensive use.

Choose wisely
Choose white powder coating, only if you are willing to clean the surface regularly. There is nothing uglier than a dirty piece of design furniture, right? TIP: our furniture with galvanised surfaces are masters of camouflaging dirt. We also call this the 'George Clooney of coating techniques: its look improves with age...
Colors
Legs & seat Papyrus white (RAL9018)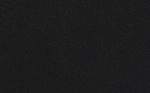 Black (RAL9005)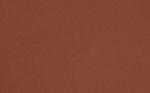 Copper brown (RAL8004)
Dimensions
The AMAi bench is available in one dimension.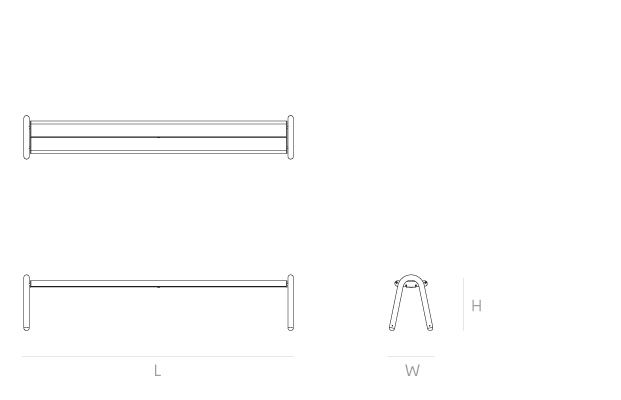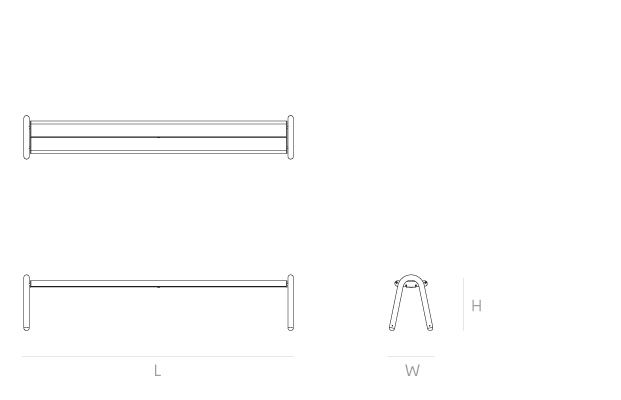 Other types of the AMAi collection