A garden to show off
Oudenburg, Belgium
In projects, Sol+Luna, Pontsūn, Captain's Chair, Virus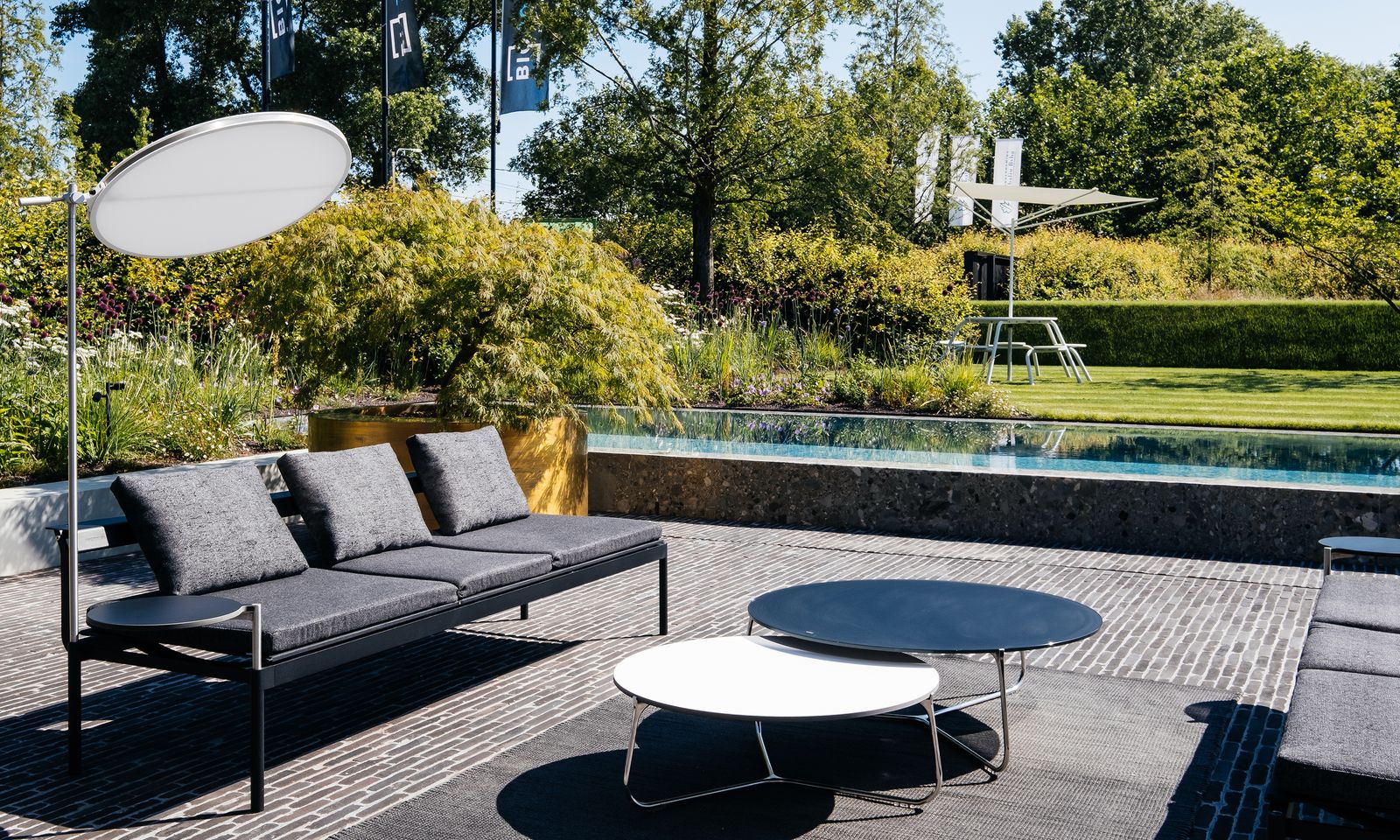 What better way to show off your skills as a garden planner than to give your own headquarters a perfect garden?
That's exactly what Monbaliu did, and who can blame them? Here, clients can start designing their own garden where it's most suited: outside in the open air.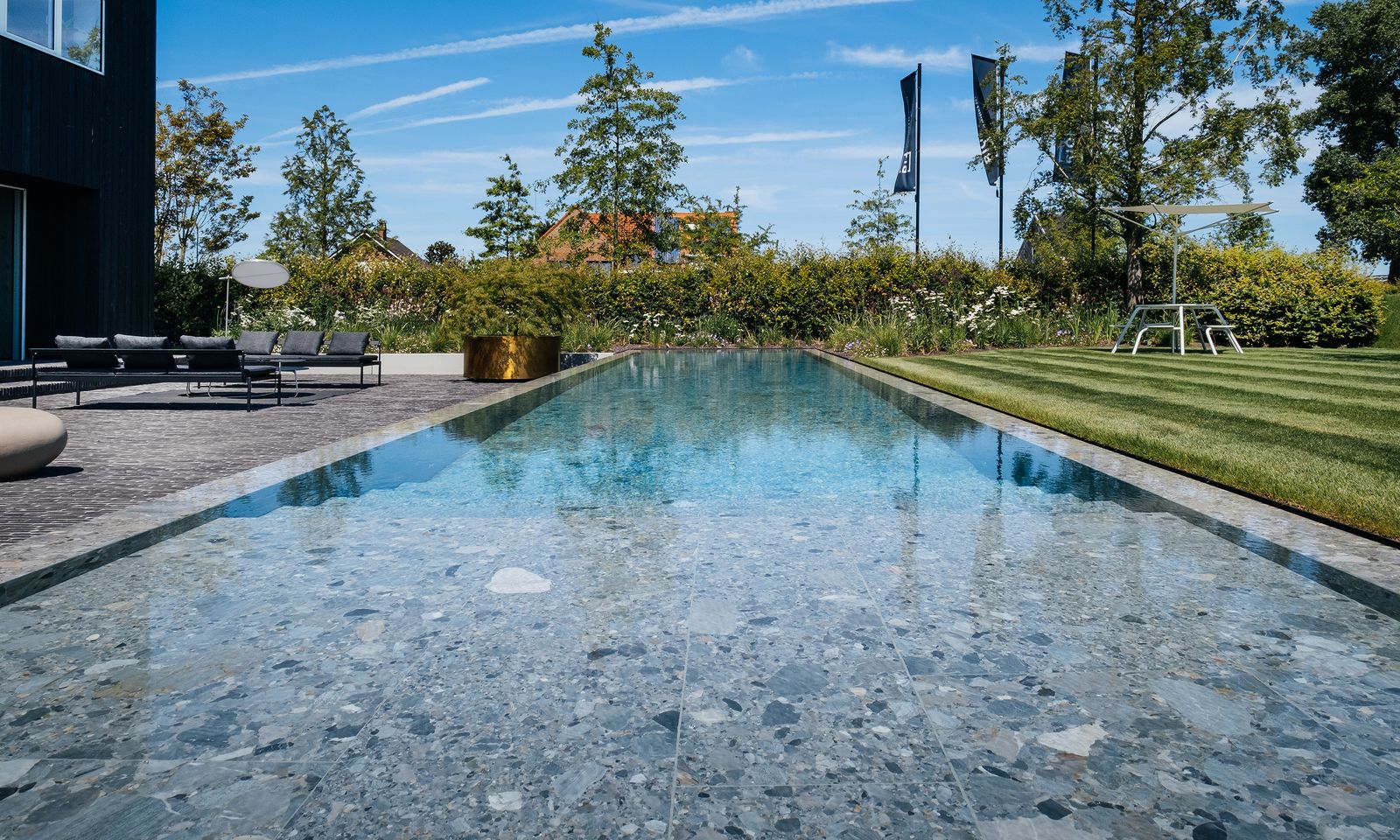 Lounge at work
The Sol+Luna sofas are the perfect lounge spot near the pool. When employees are searching for some refreshment, they can be turned into a sunbed in no time!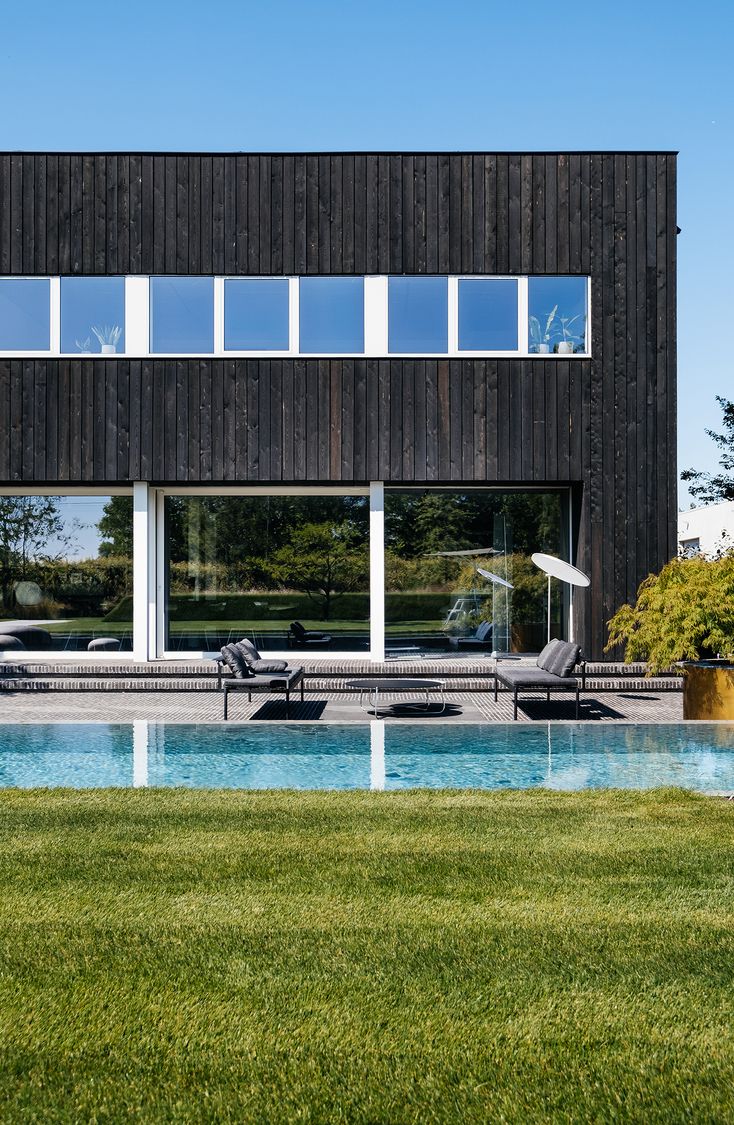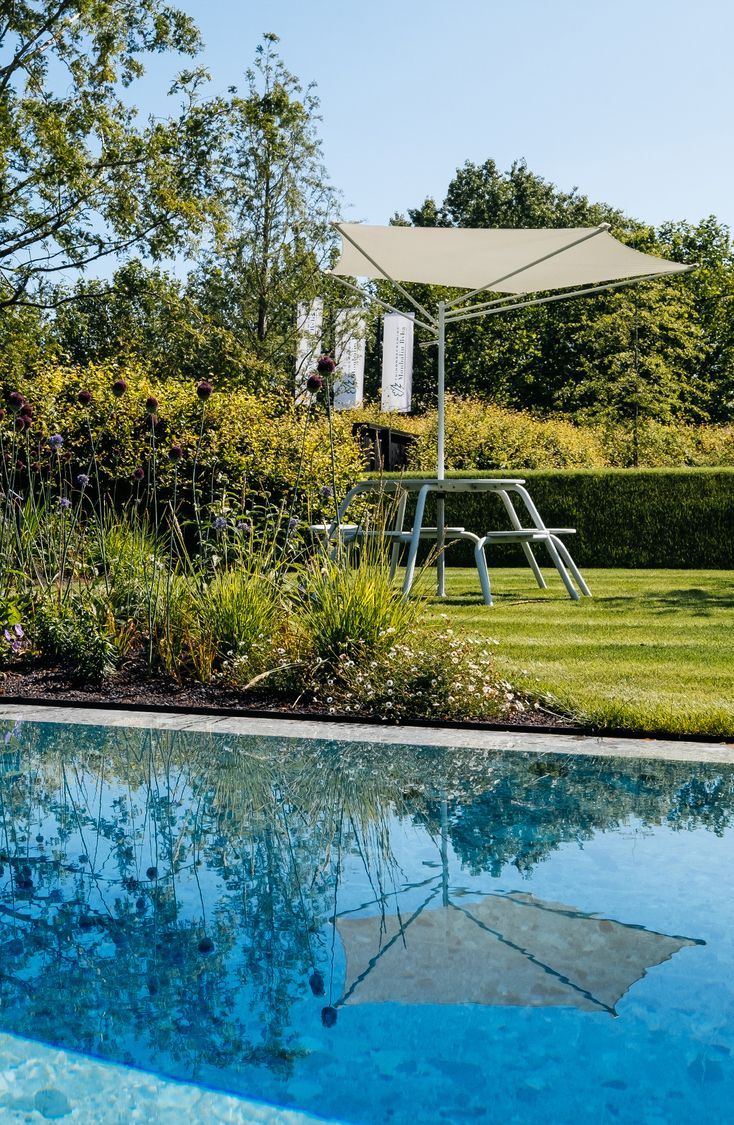 Playful lawn
The Virus table with its unique Acacia shade offers the perfect seating in the yard. The Verdigris color matches the color of the pool, while the shape of both the table and the shade adds playfulness to the garden.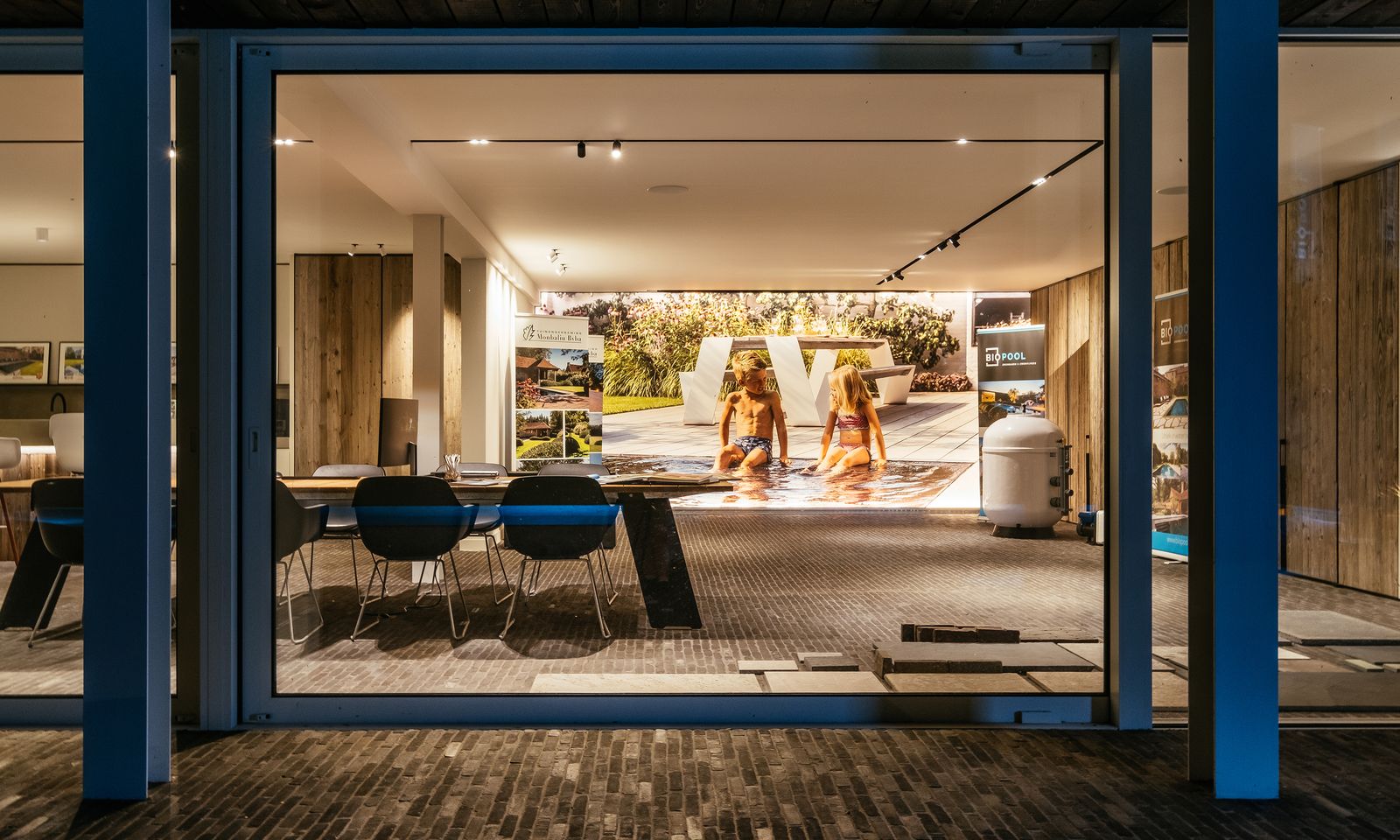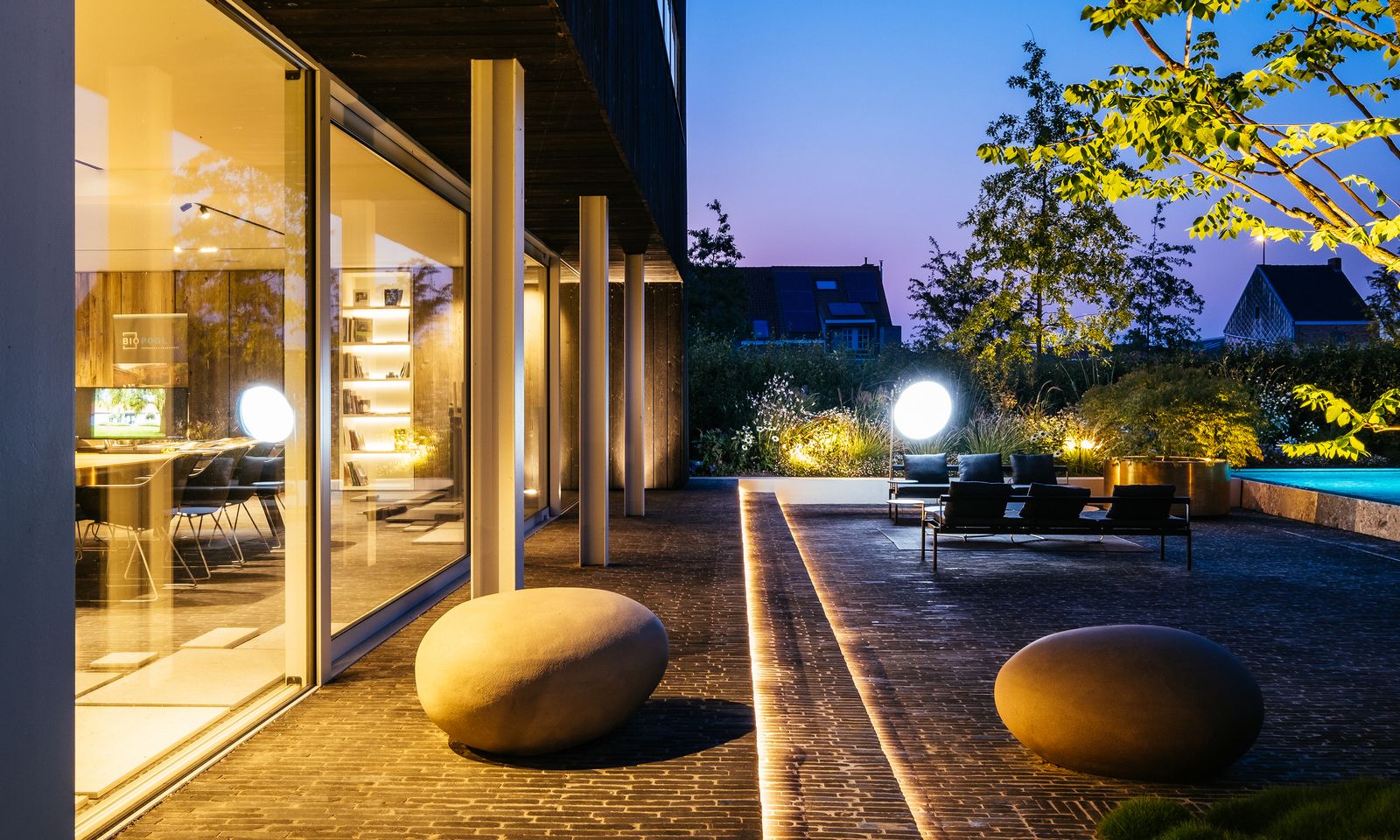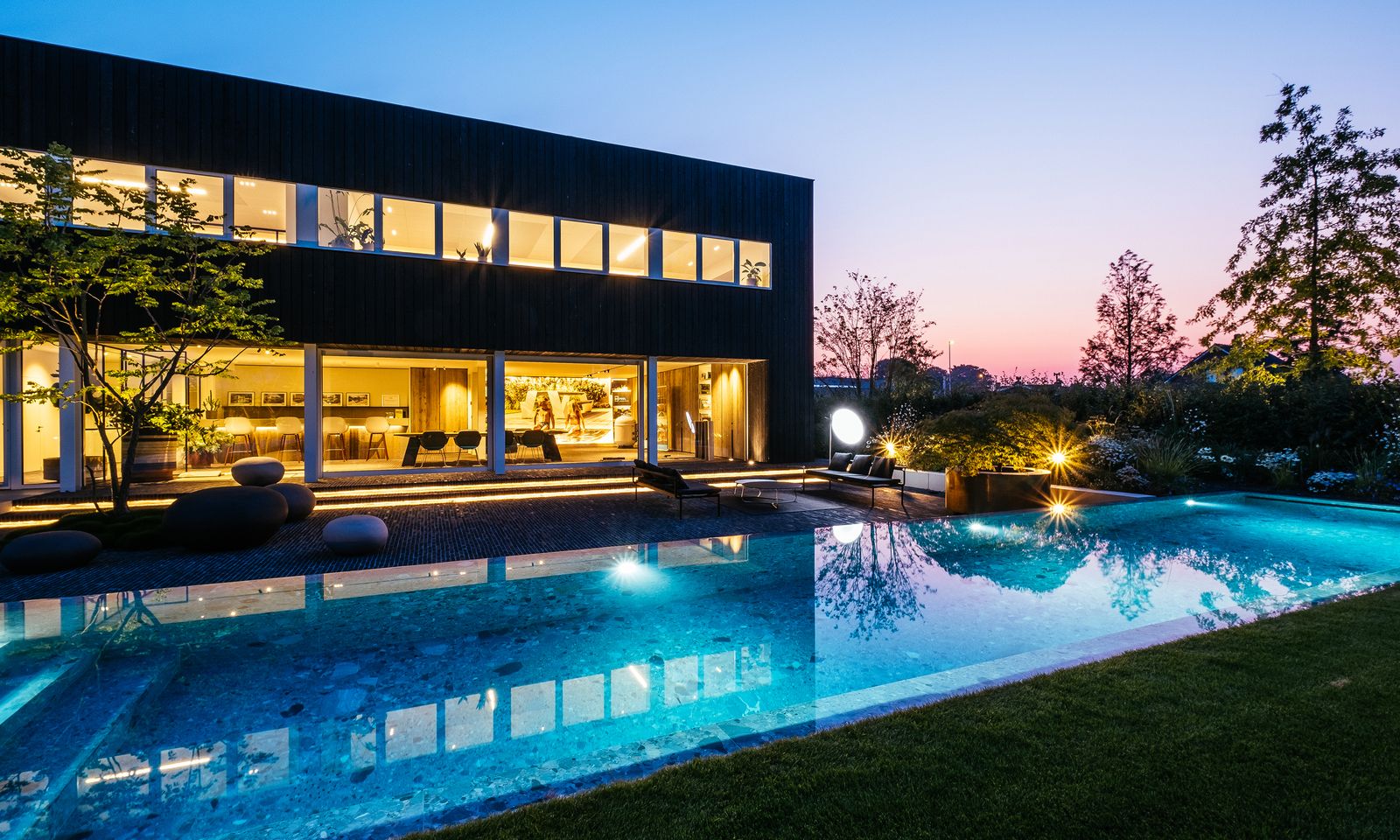 At night we can still enjoy our perfect lounge spot under a "full moon sky" thanks to the sunscreen that turns into a light!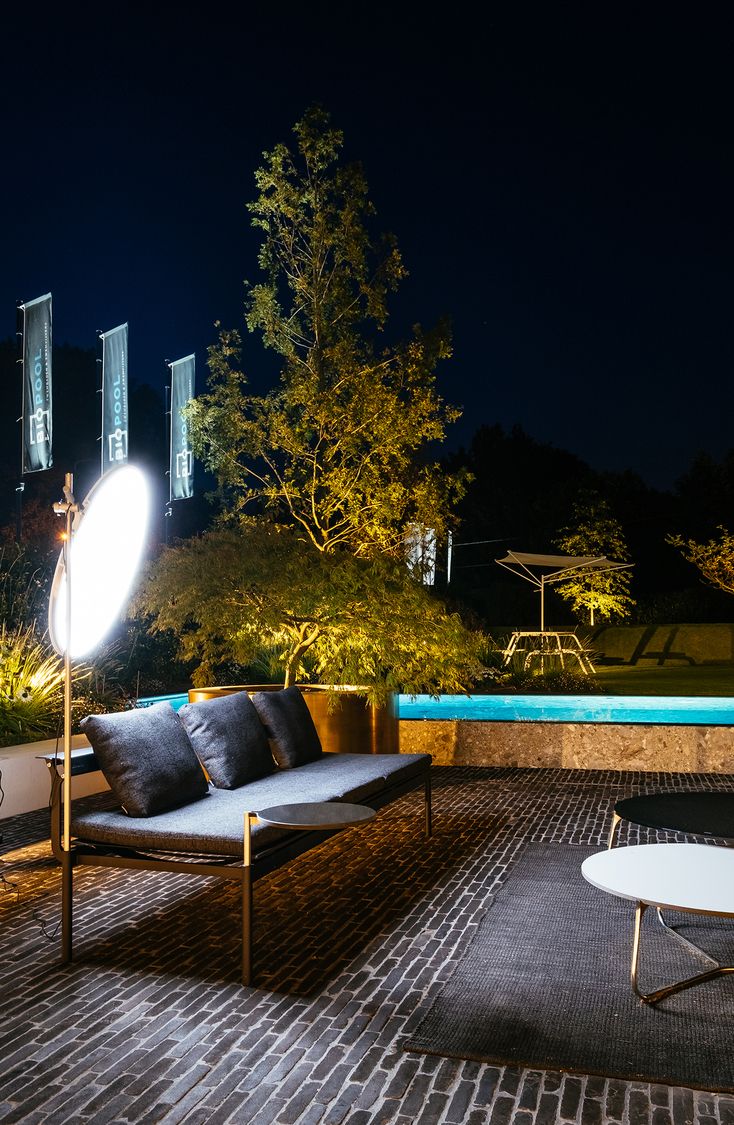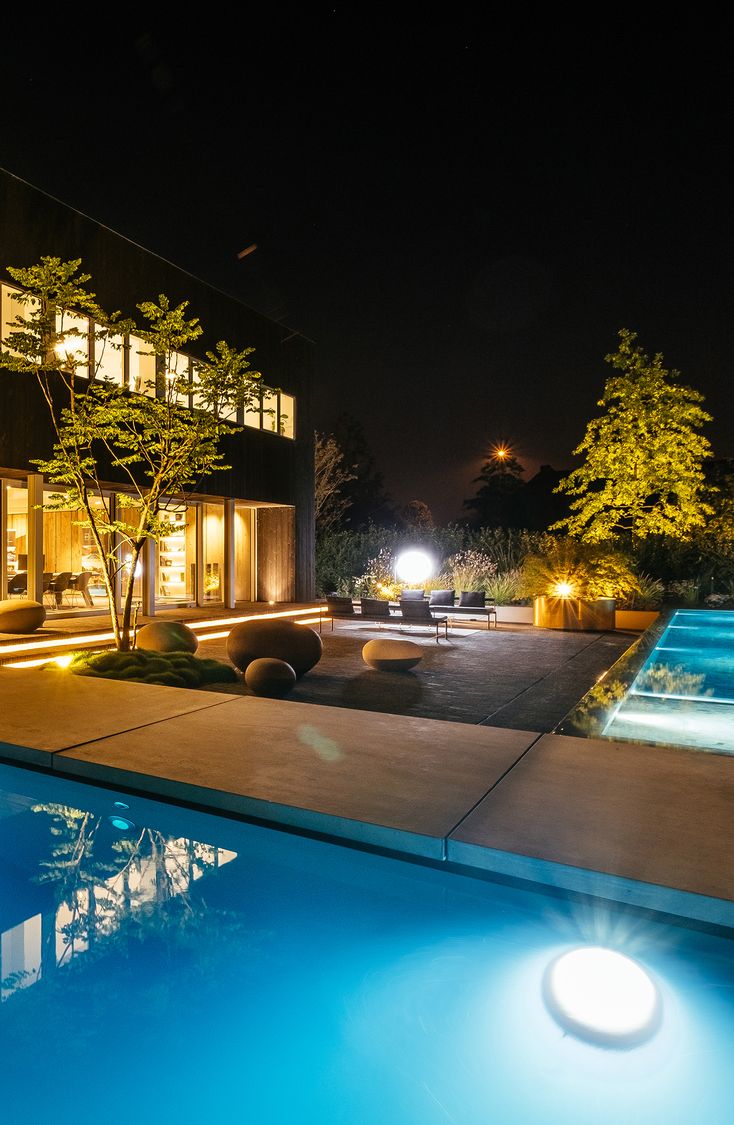 Garden architect Monbaliu