A landscape of Virus tables
Poperinge, Belgium
At home, Virus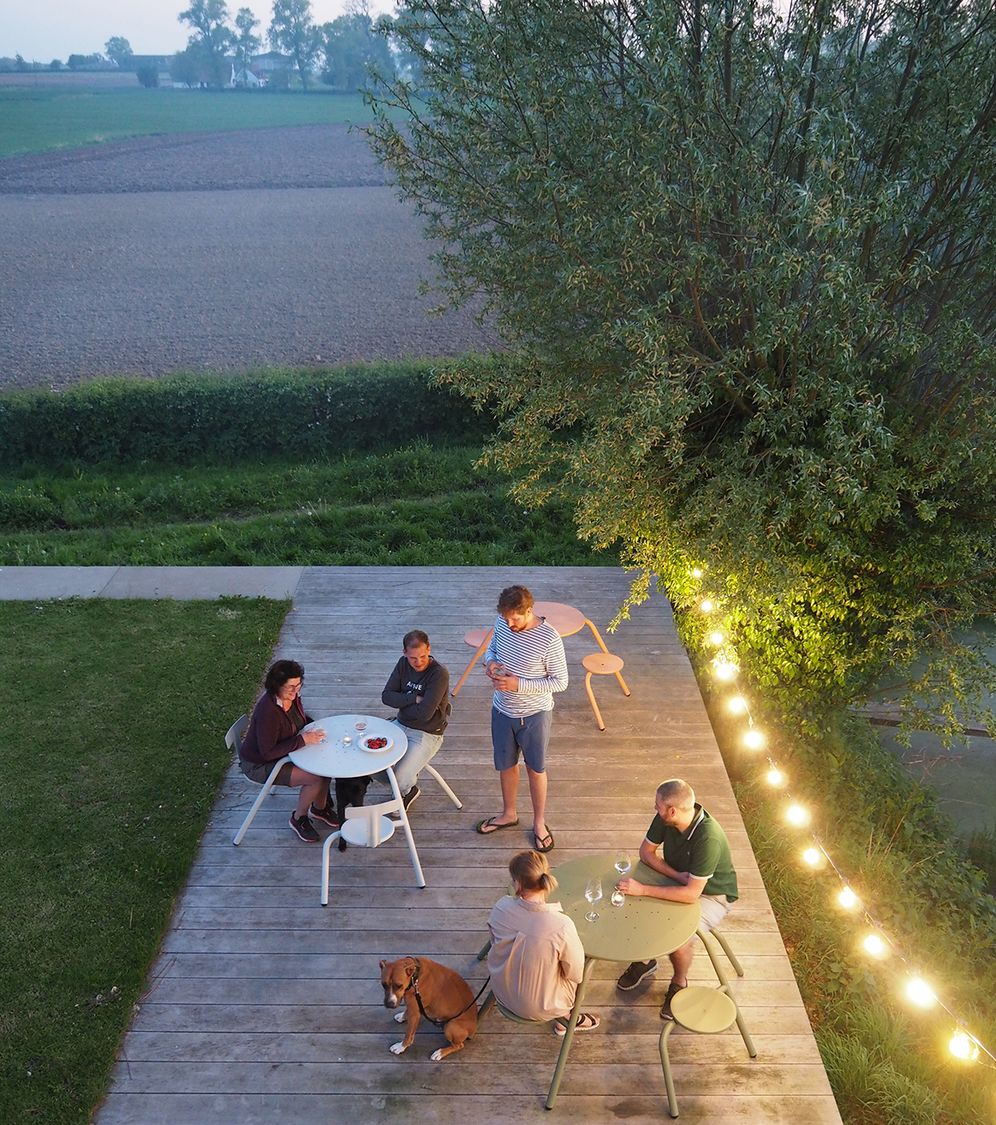 On this wooden garden platform, the Virus picnic tables fill the space with a mixture of small to medium-sized seating sets without losing uniformity. The design and the range of colors turn this place into a playful, yet relaxing environment.
They've created a landscape of Viruses with matching colors, in different sizes. You know, there's always an ideal Virus table for your favorite gathering.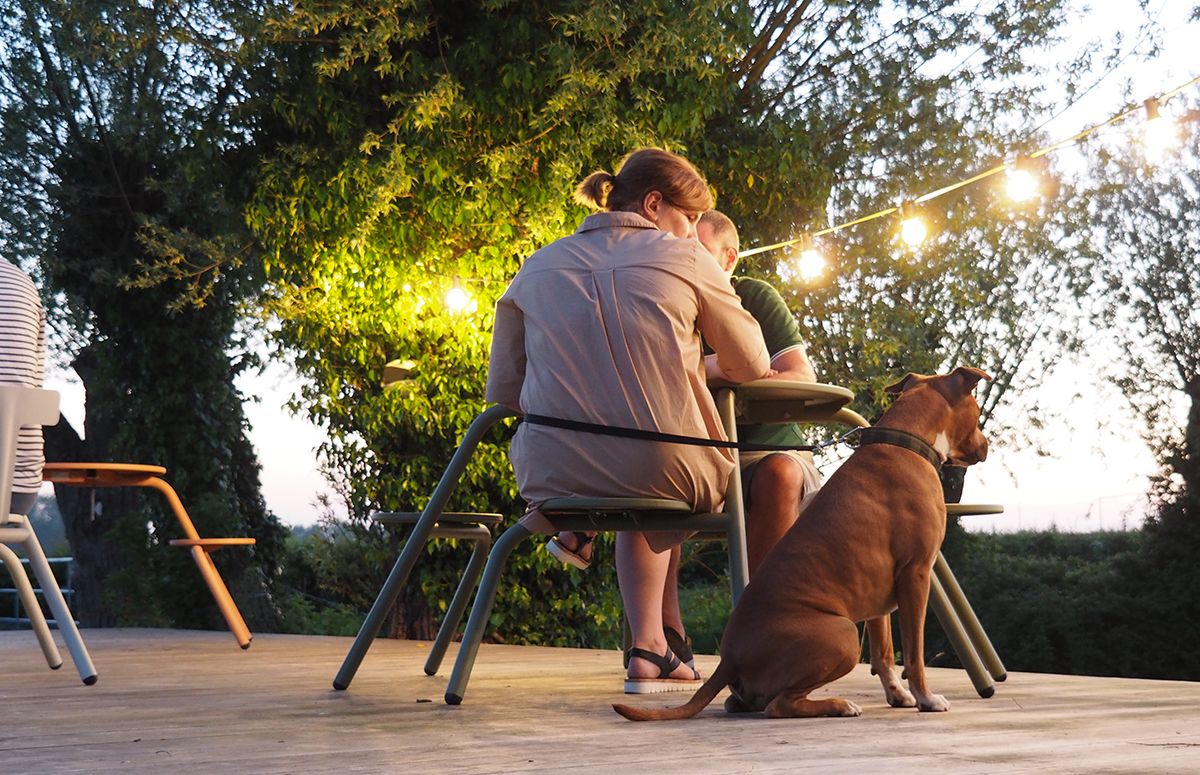 The perfect evening is spent outside with family, friends, dogs and... horses.