Colorful panoramic views
London, United Kingdom
In projects, Hopper, Kosmos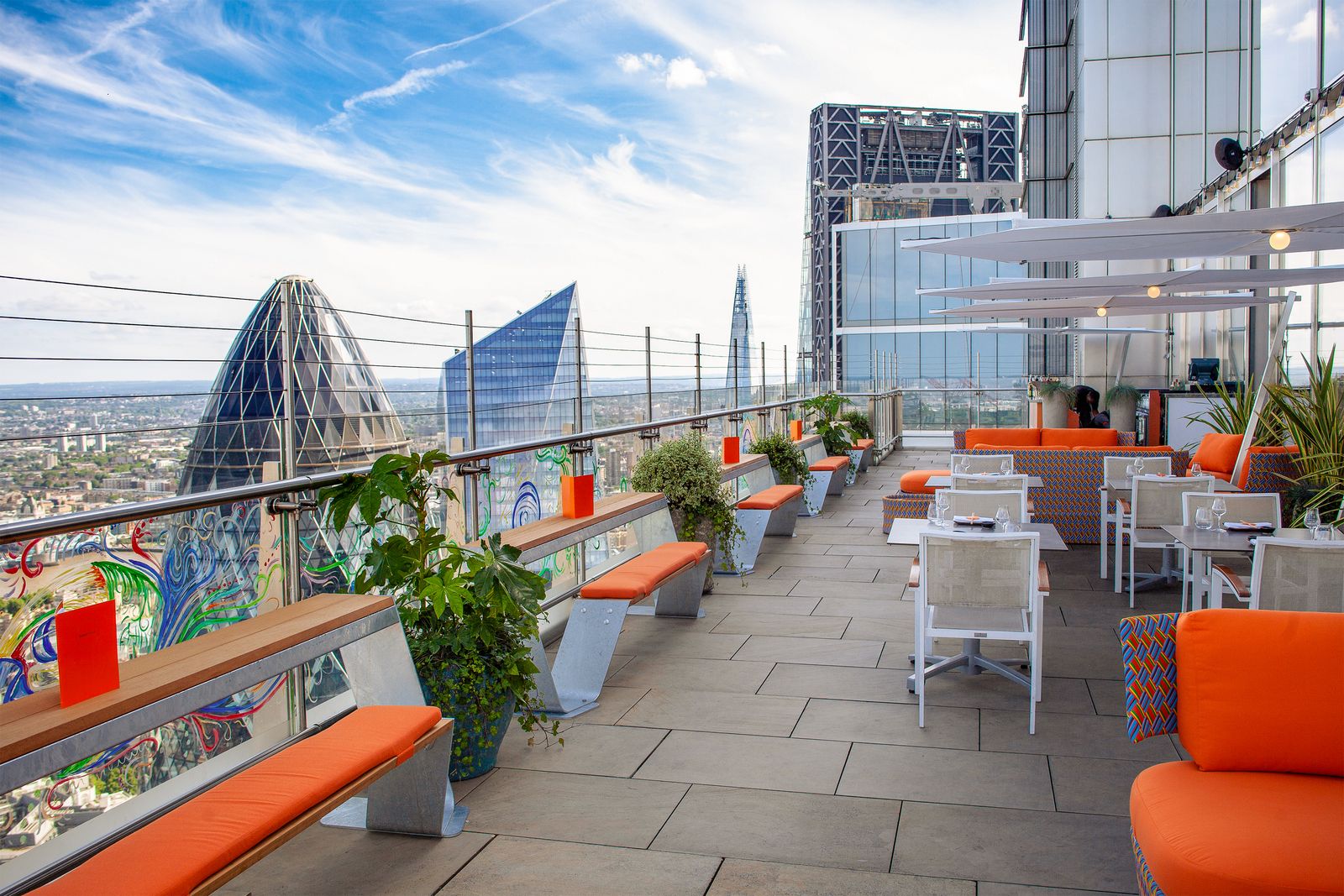 Located on top of the Heron Tower in London, the SUSHISAMBA restaurant features the highest outdoor dining terrace in Europe. With 360° views of the city's financial district and its famous Gherkin tower, delicious food, and colorful furniture, you're in for a wonderful experience!
The Hopper benches offer the best view of London and with the custom colored cushions, they truly fit the scene.
This eclectic rooftop terrace encourages a shared dining experience to never forget.