Creax, intelligence for innovation
Kortrijk, Belgium
In projects, Marina, AMAi, Picnik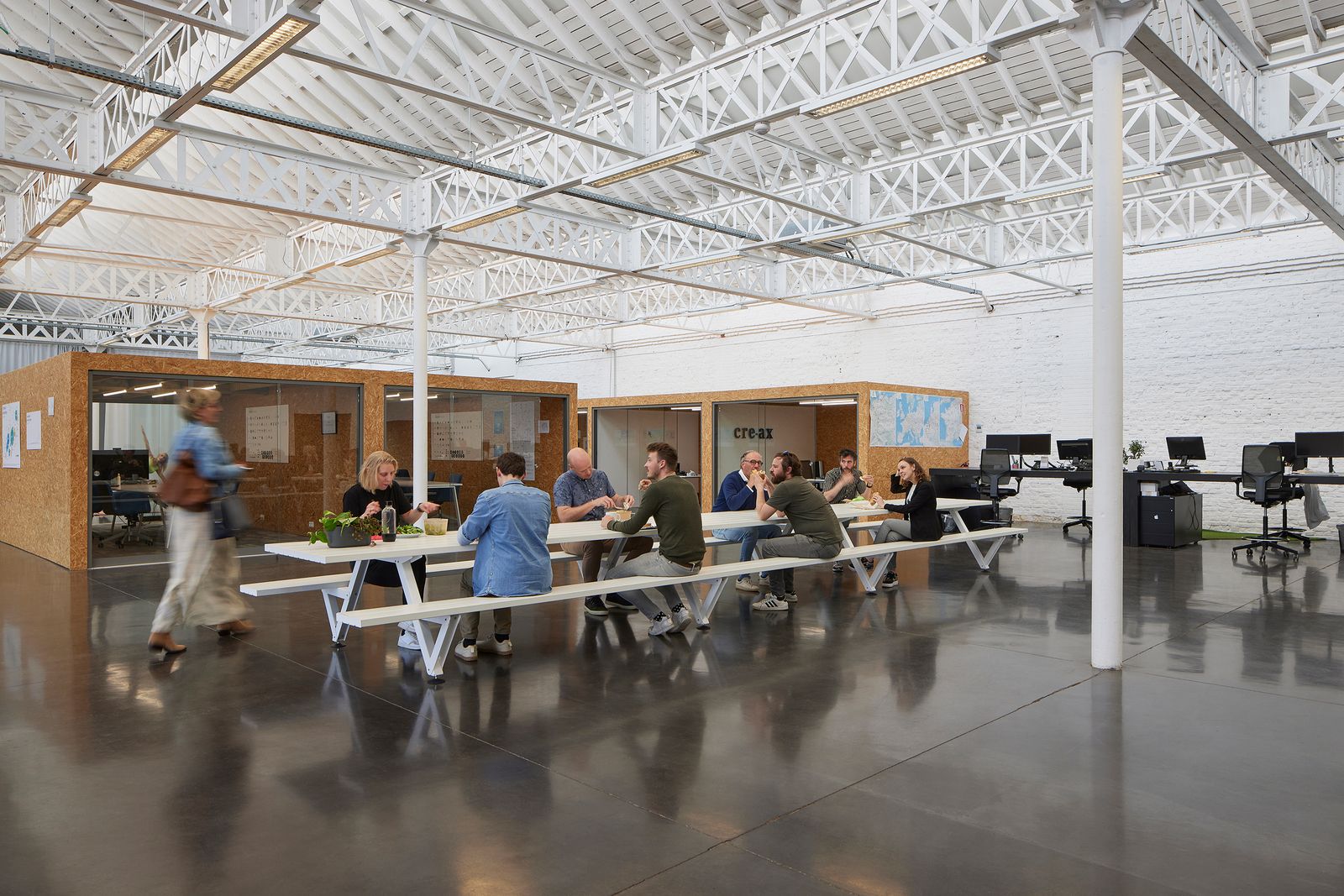 Building on 2 decades of experience with over 1,250 projects in a wide range of industries, Creax is an established innovation expert. As long tables encourage people to talk and interact with each other, a 7-meter-long Marina picnic table was planted in their headquarters.
Did you know that by offering several places to sit in the office, innovative companies stimulate their employees' creativity? According to Google, dinner booths enhance better ideas than conference rooms!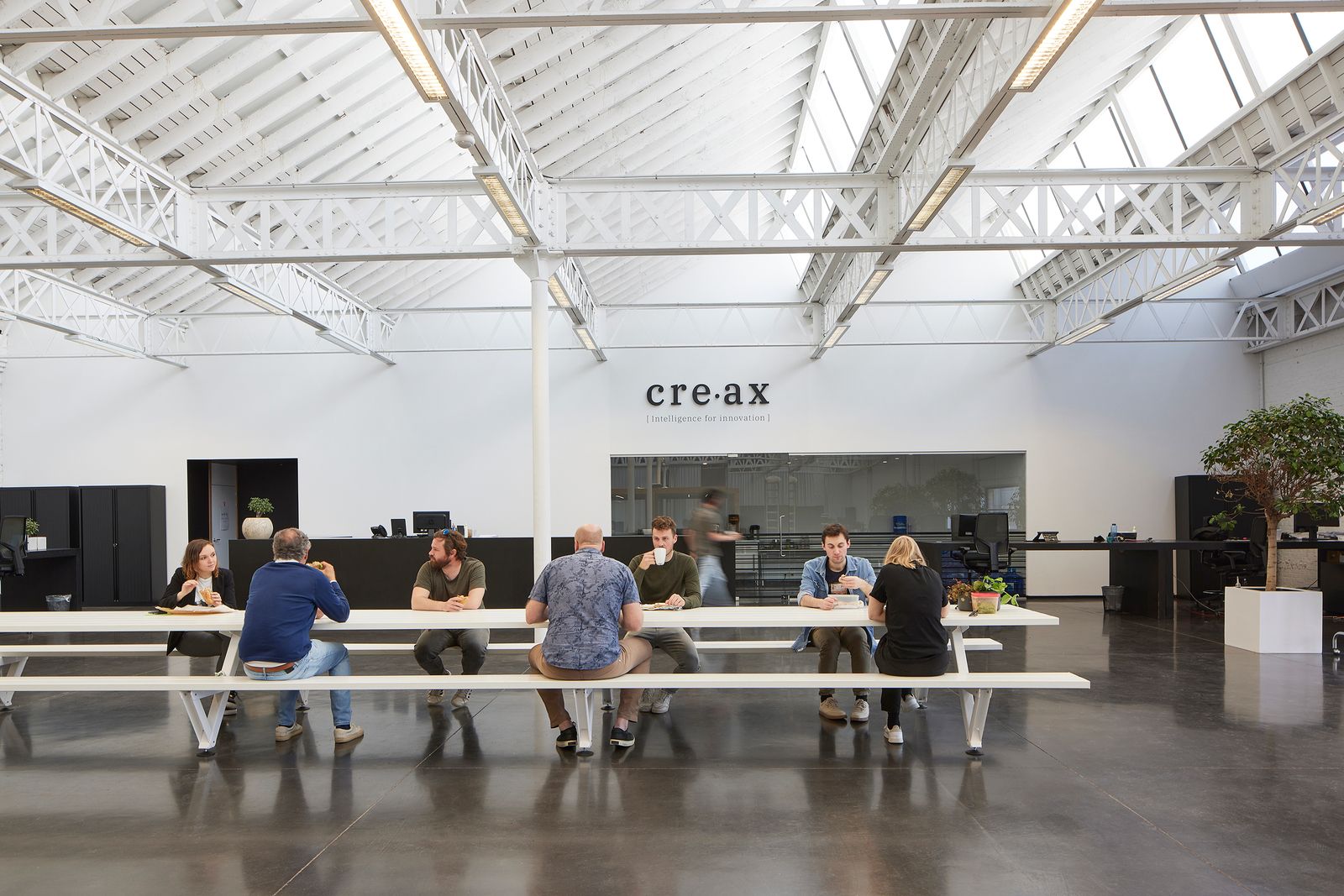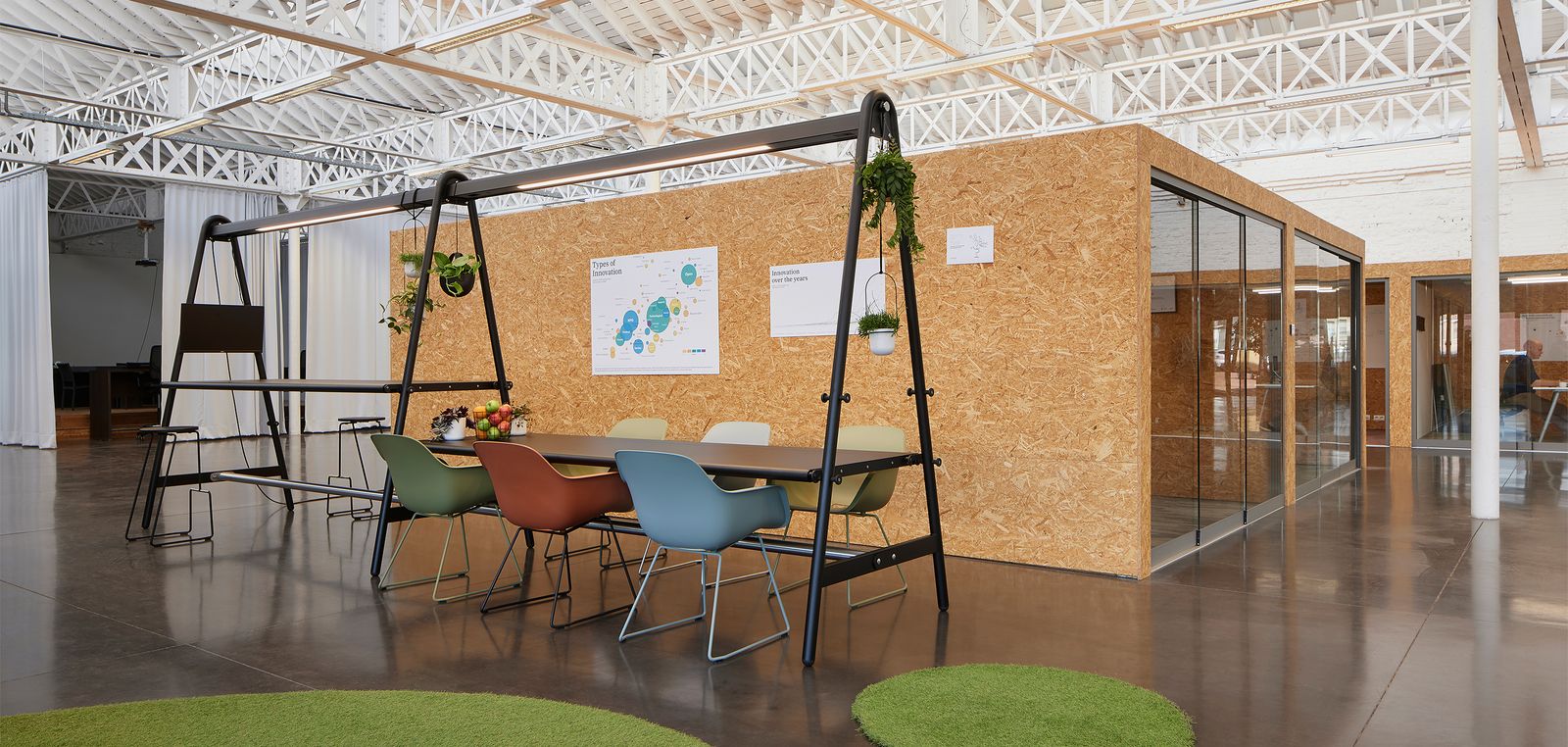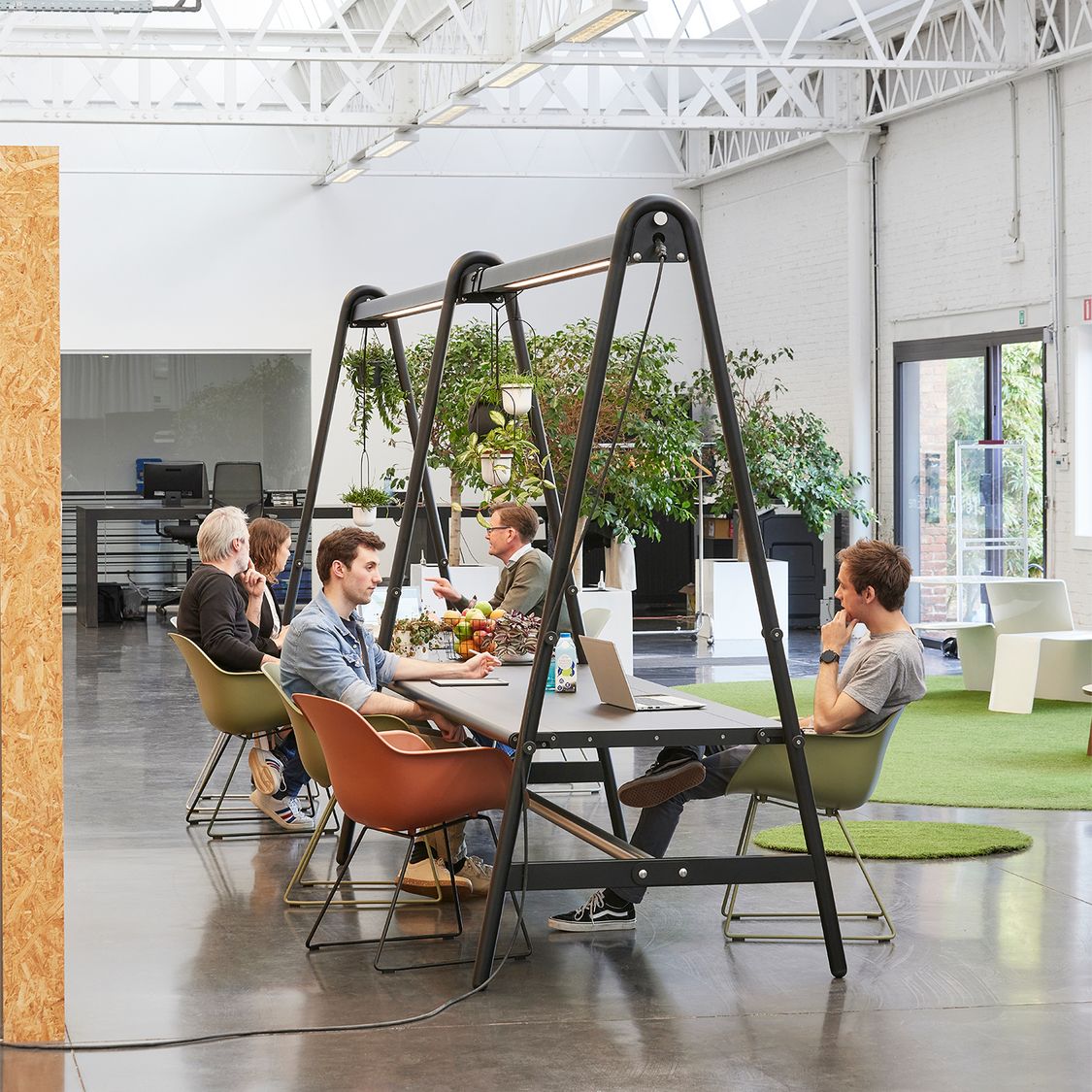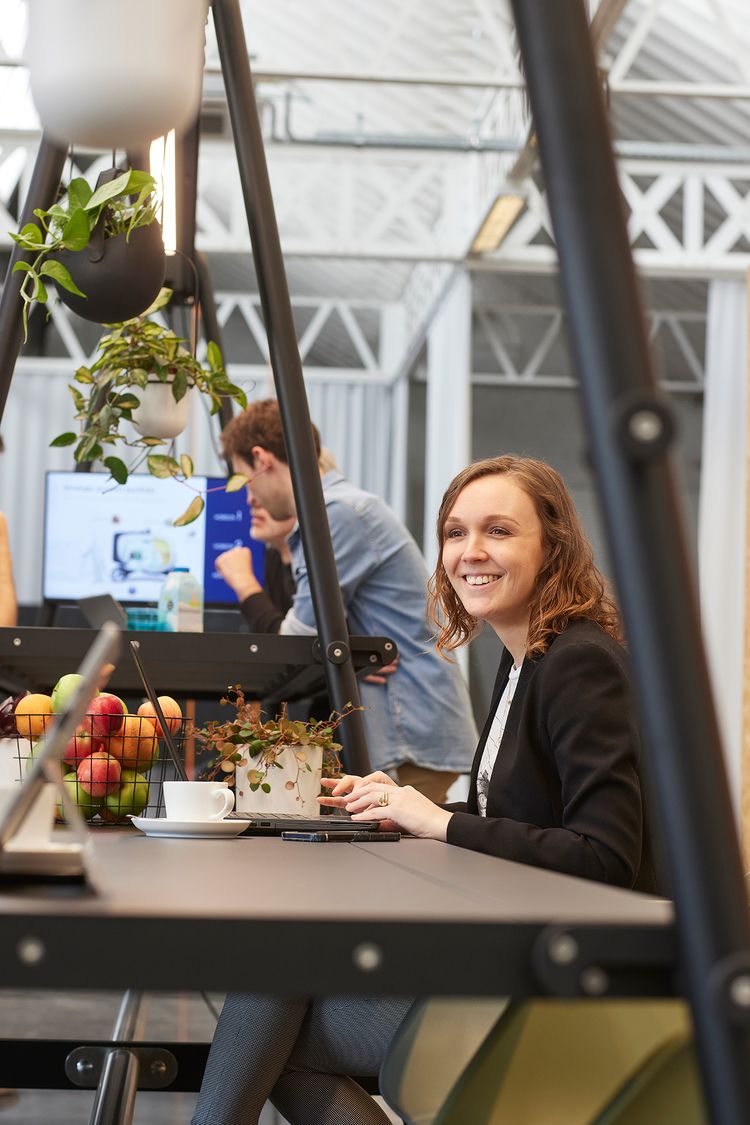 Collaboration at heart
But having just a long lunch table isn't enough for Creax, some work needs to get done as well! The company opted for a long shared AMAi table for brainstorms, meetings, and creative sprints.
This flexible table can either be positioned at a traditional height or at standing height, this way it supports different needs throughout the workday.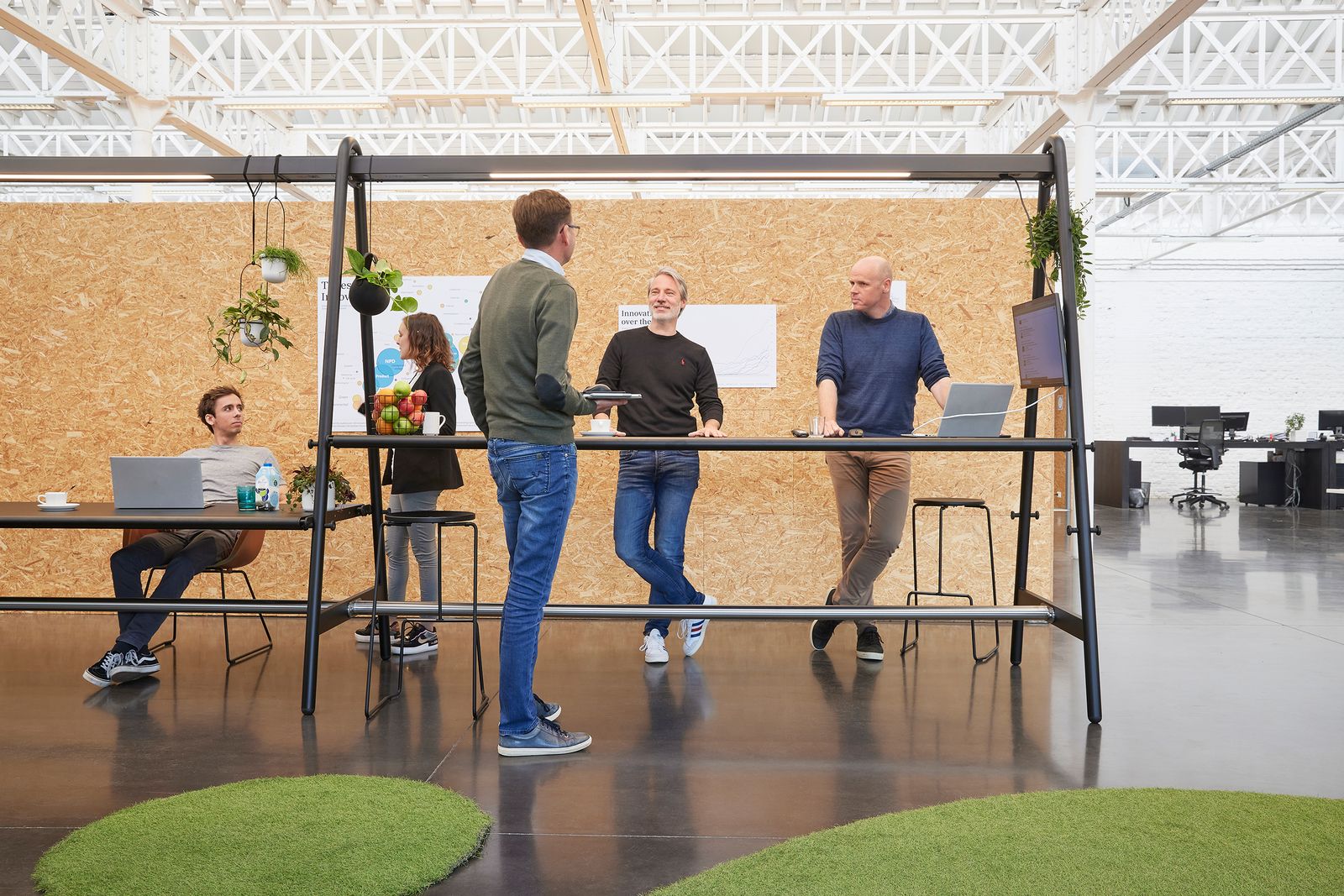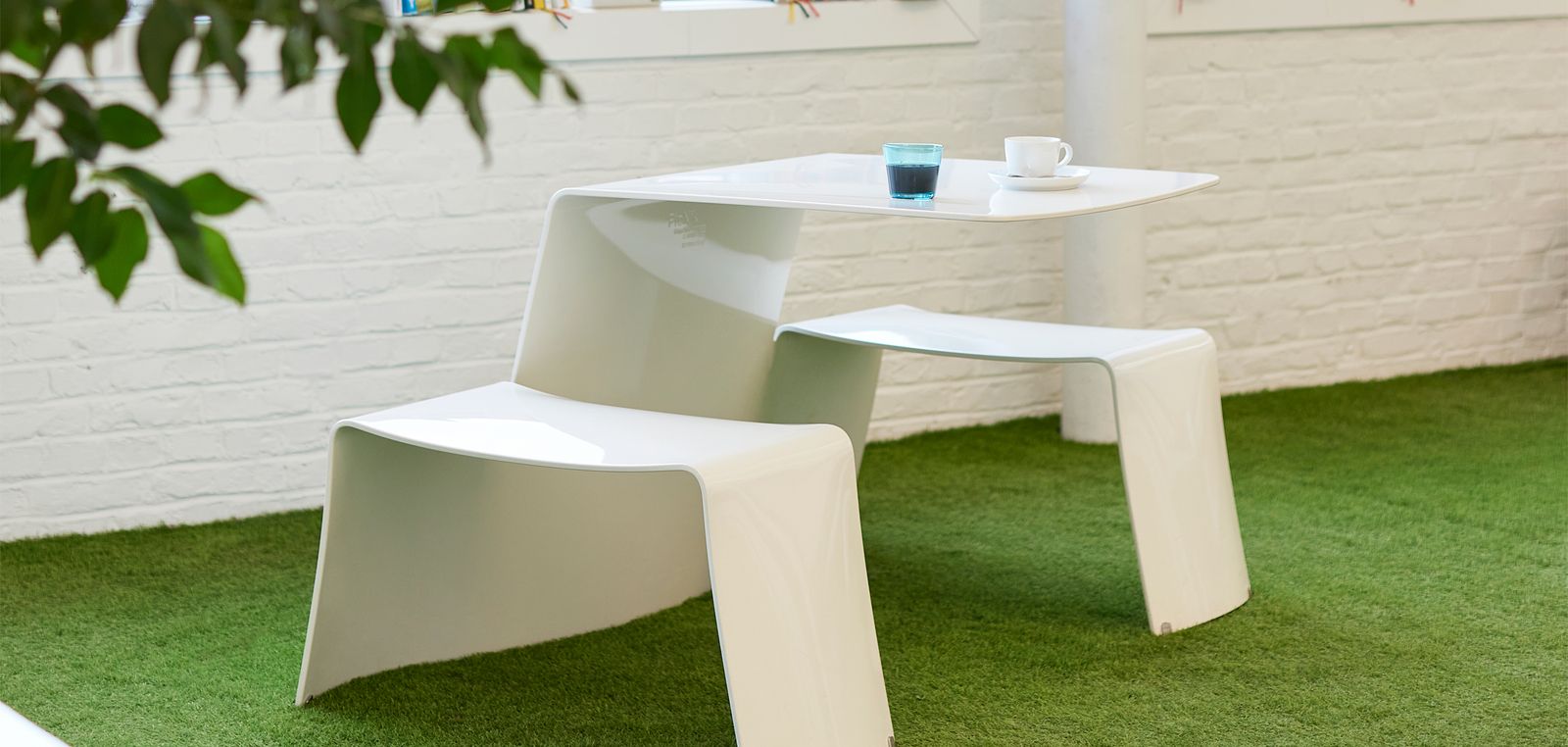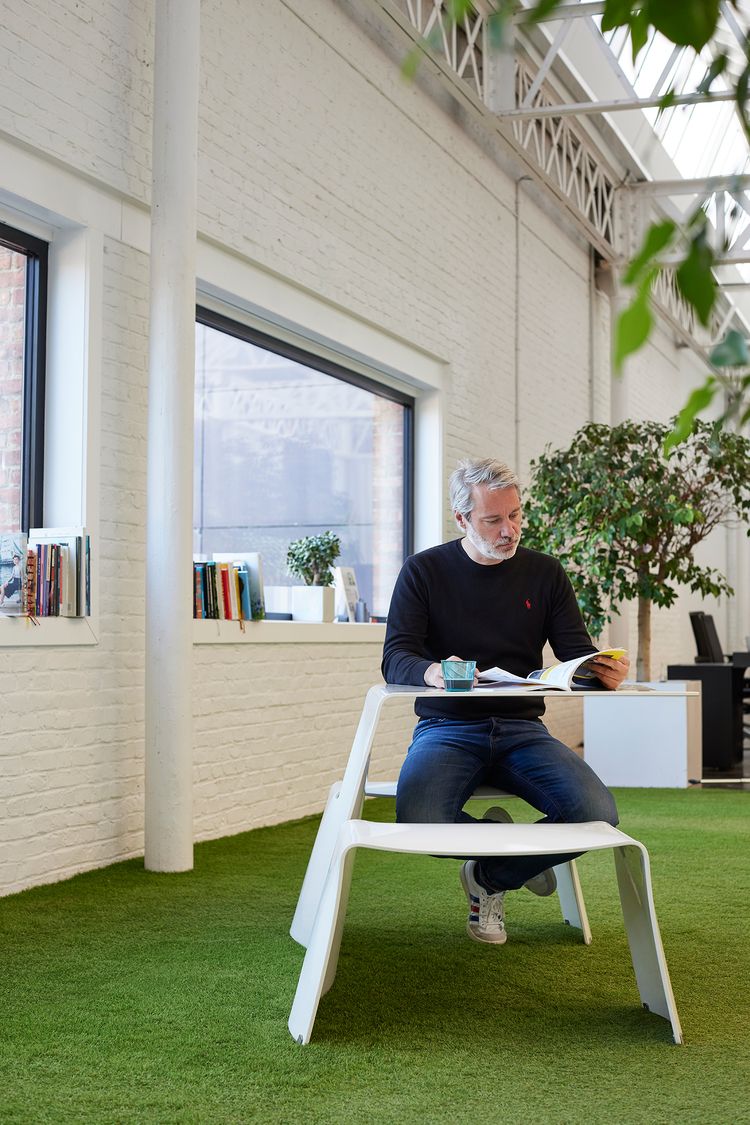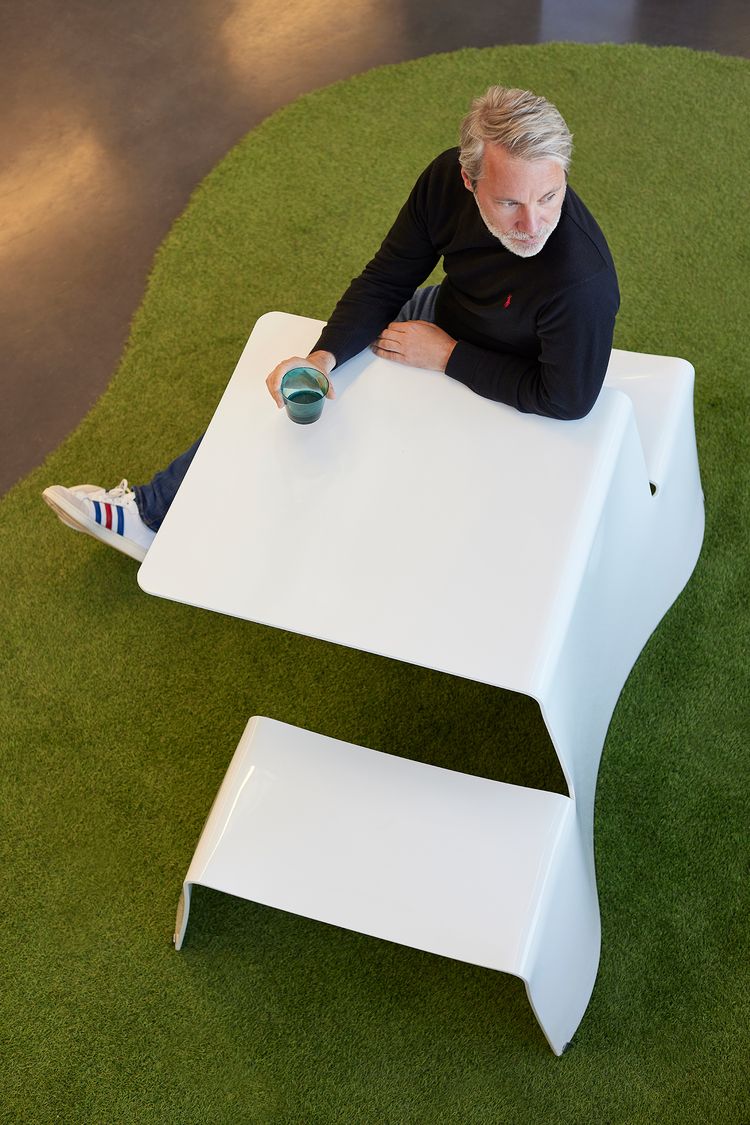 Pictures by Beeldcollectief