Fitting for every home
Menen, Belgium
At home, Hopper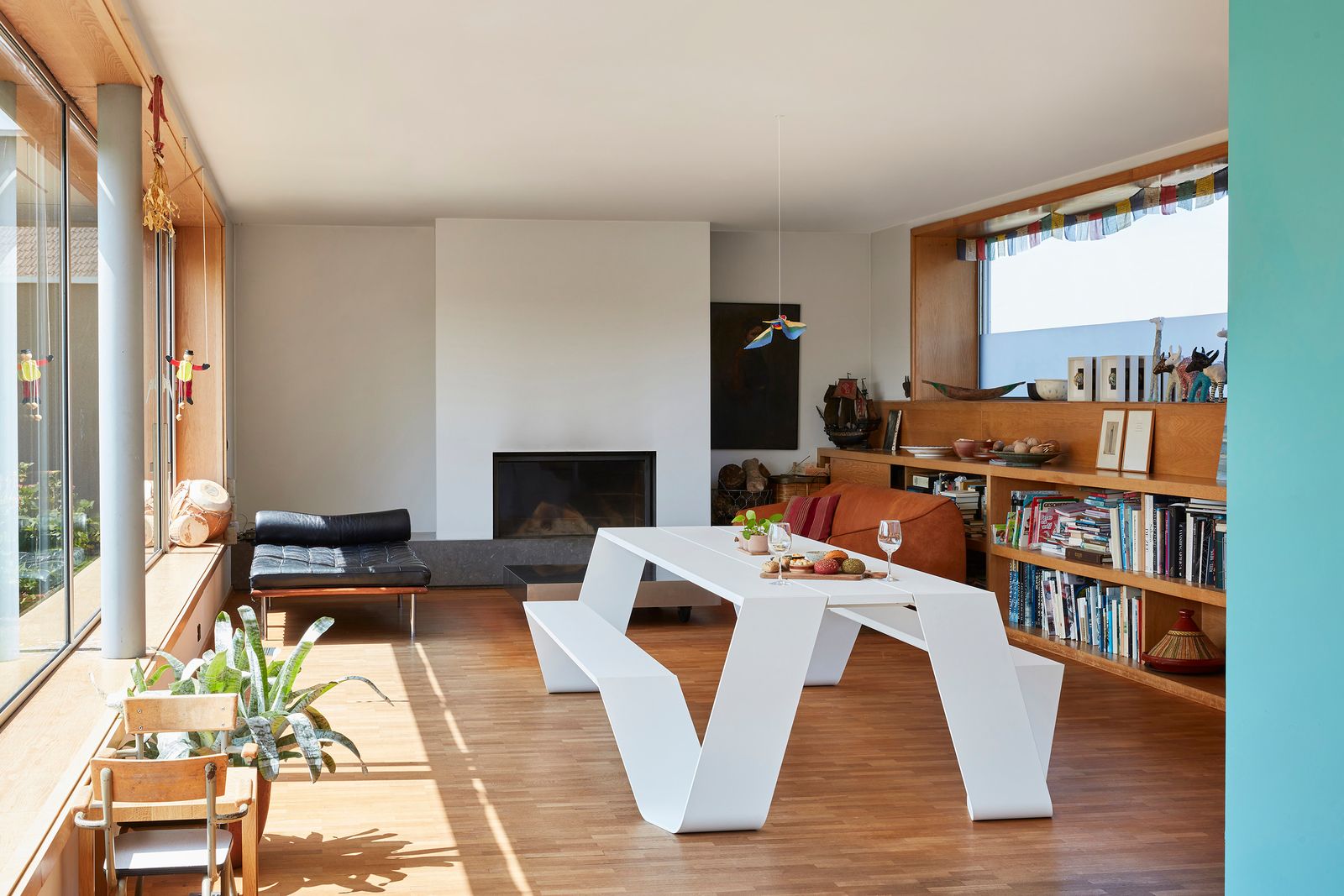 A house quickly becomes a home, it gets filled with countless of objects that portray a lifetime of memories and various pieces of furniture made out of different materials and colors. It's home.
This house doesn't need yet another table that screams for attention, that is colorful and constructed in different materials. The All Aluminium white Hopper picnic table fits this home elegantly. The smooth monomaterial design of the redesigned picnic table adds refinement and harmony in this home while also adding an architectural touch.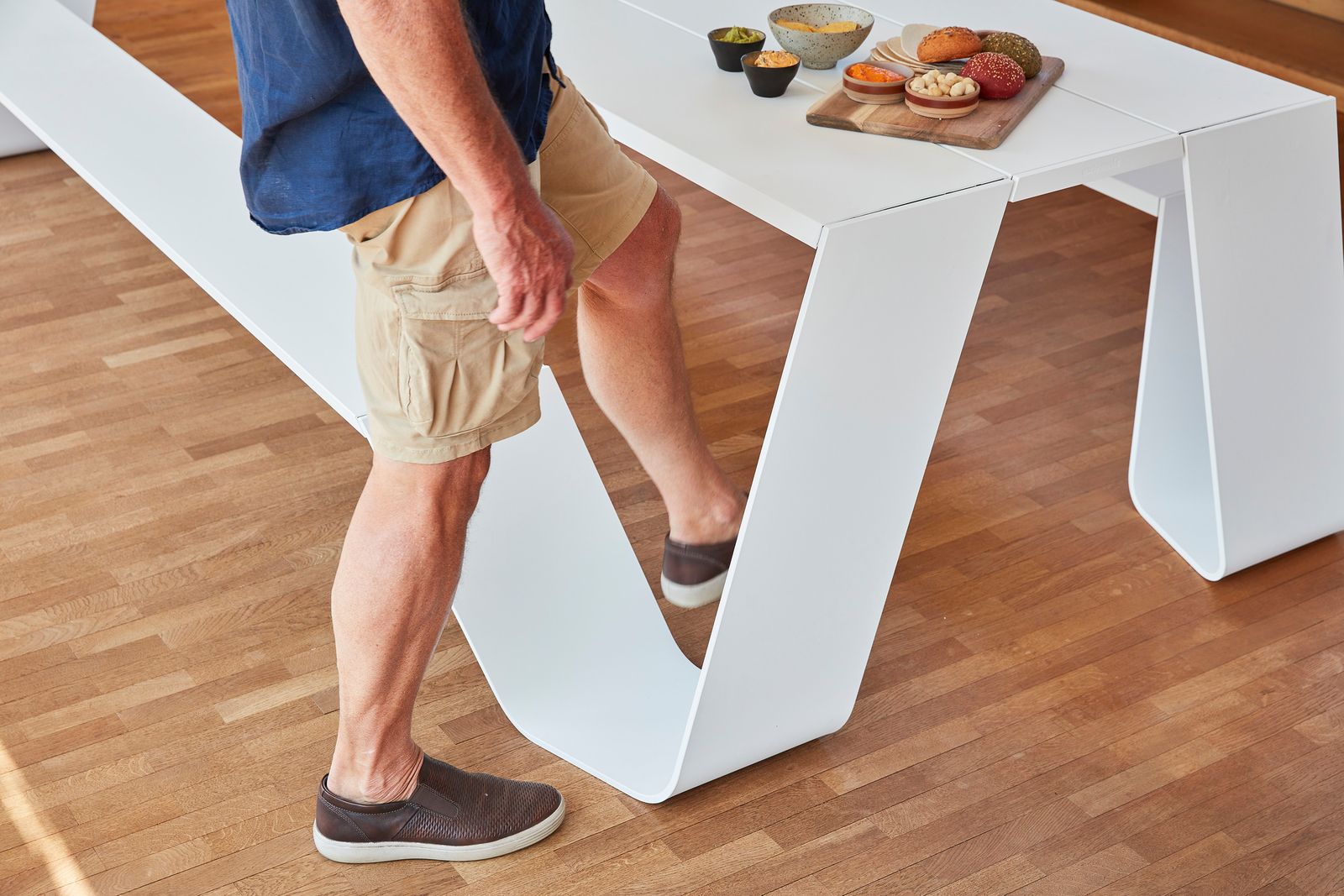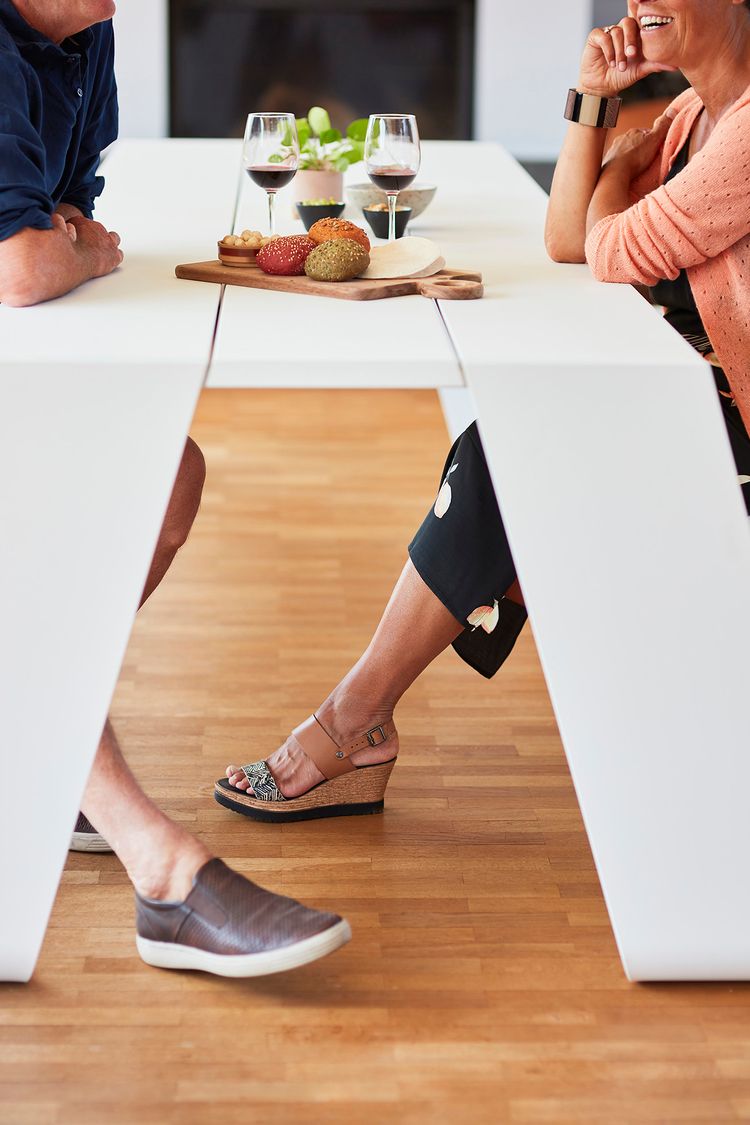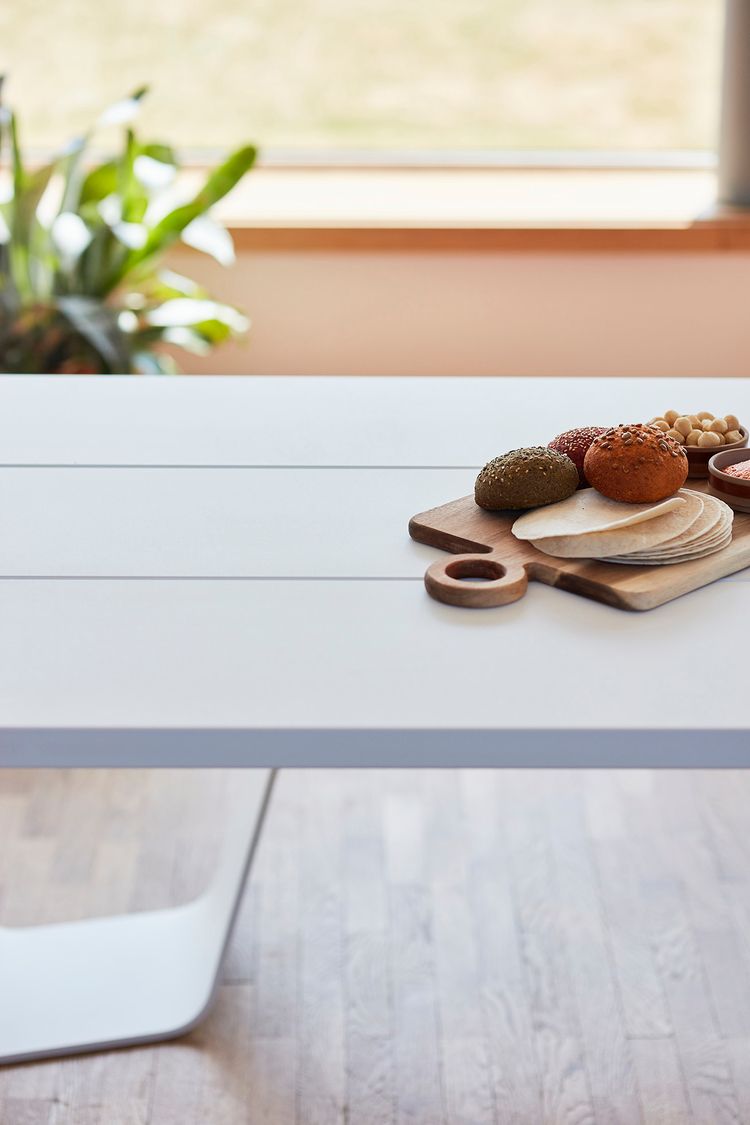 Gracefully streamlined
The Hopper AA picnic is graceful in two ways. The streamlined design gives a clean and sleek look, and thanks the low entry points of the benches you don't need to be a gymnast to get in the bench, just slide in from the sides.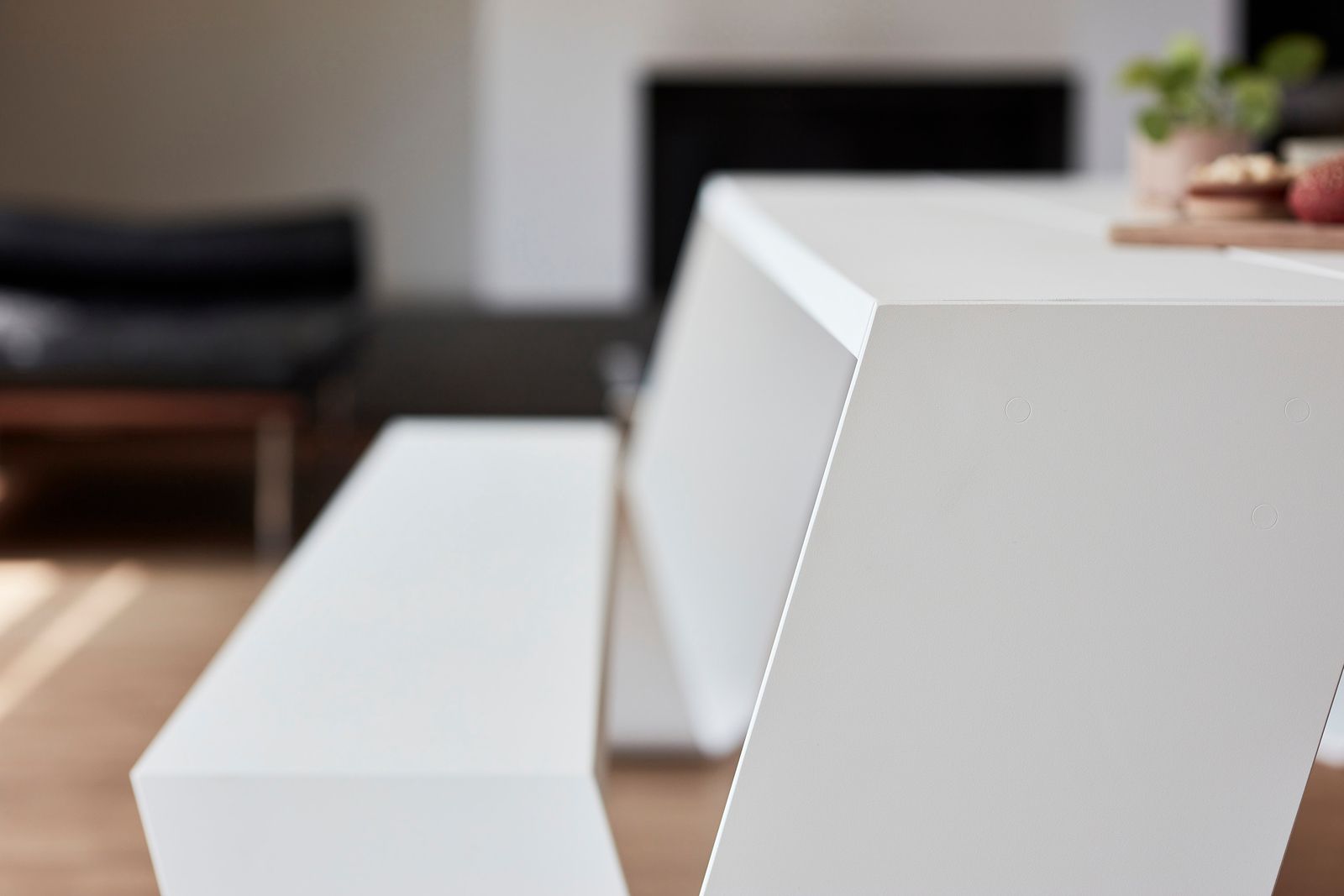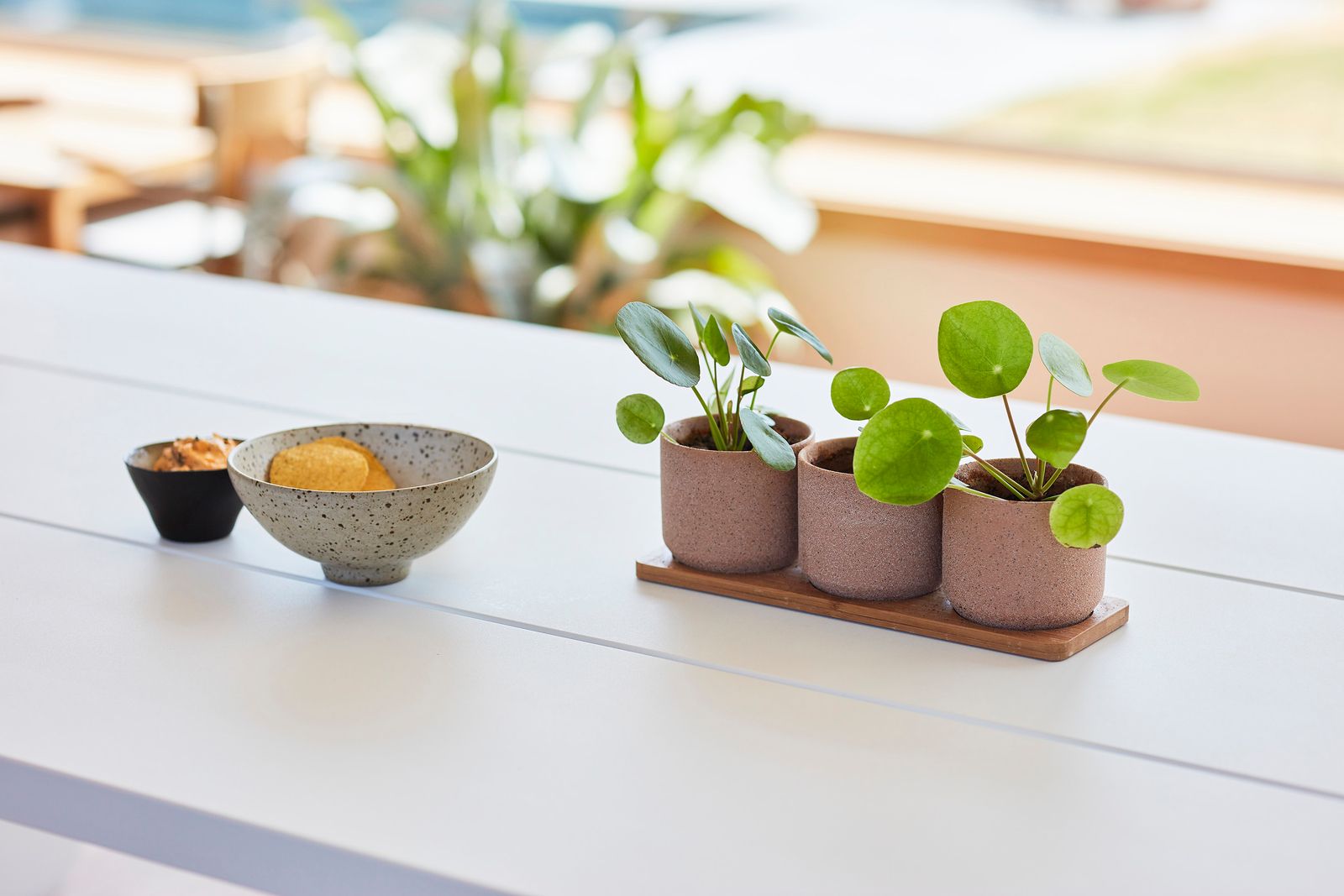 Pictures by Beeldcollectief