Out in winter, out in summer
Barzio, Italy
In projects, Gargantua, Inumbra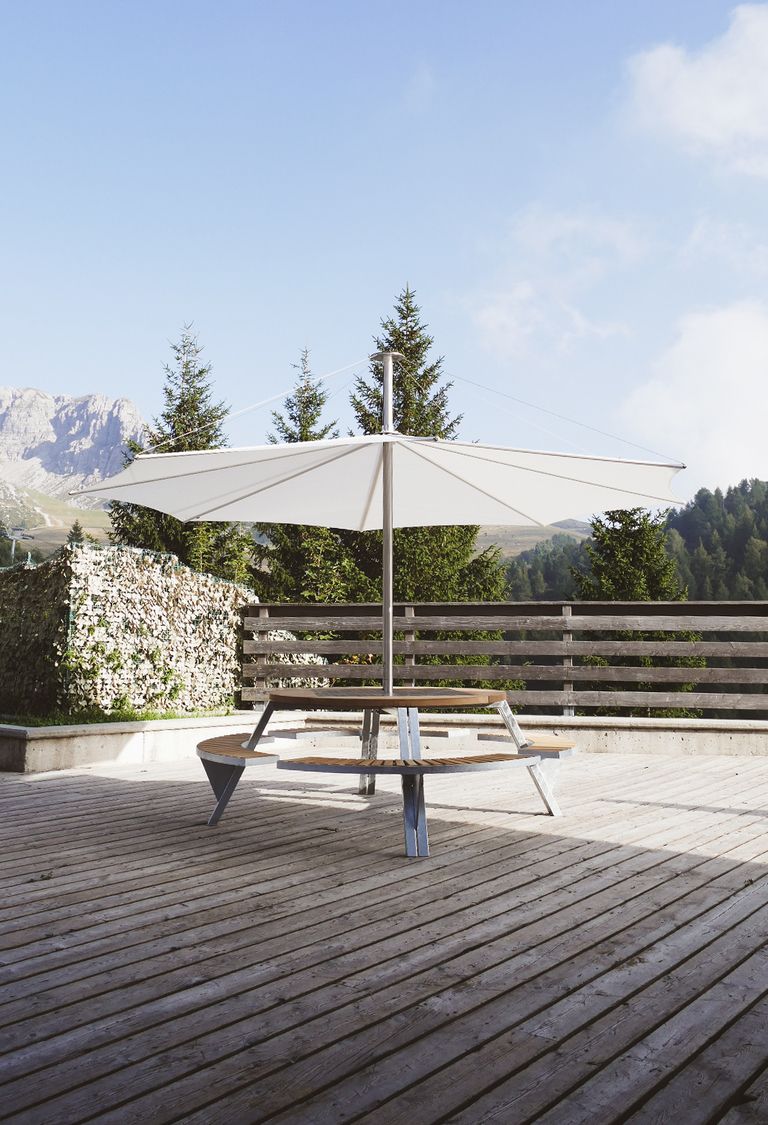 What more could we wish for than for our furniture to belong to this phenomenal terrace in the Italian mountains? Rifugio Ratti Cassin is right beside the ski slopes and welcomes guests all year round.
The Gargantua tables stay out on the terrace all year round. Thanks to super-durable wood and steel, these tables feel at home in any season.
These tables are super strong and don't mind being buried under meters of snow.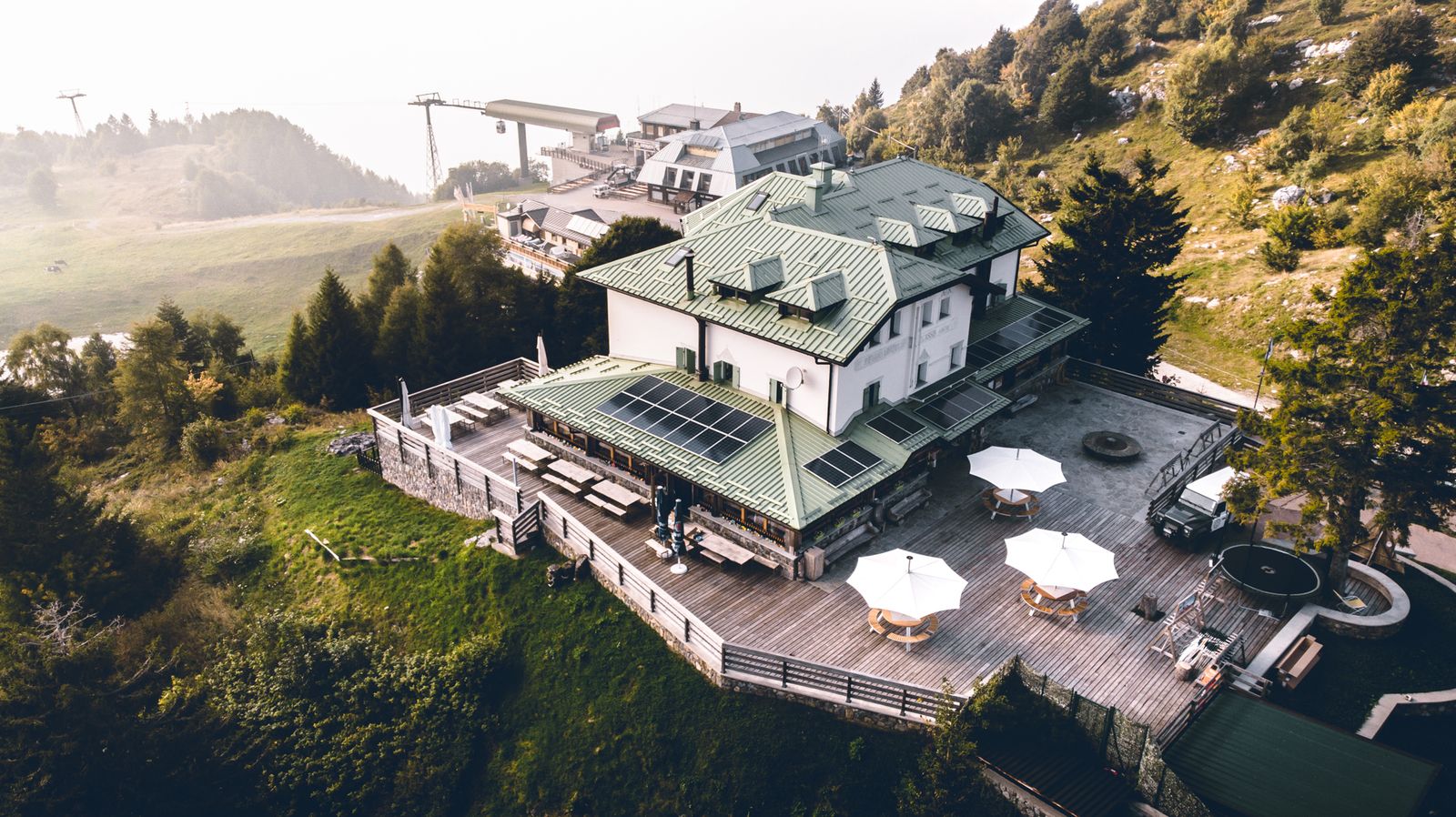 The openings at the sides of each bench make it easy to get in or out, even in the heaviest snowshoes.
Each Gargantua picnic table has an Inumbra shade. Making this the ideal spot to enjoy the mountain views.