Inumbra
collections
Performance and aesthetics in one
Inumbra provides protection with a minimalist look and no technical parts on view. The result? An elegant yet resilient suspended canvas.
With a classic sunshade, you or your guests sit underneath the ugliest part: a bundle of rods, ribs or ropes dangling dangerously above your head. We asked ourselves what would happen if we started from a clean slate - could we improve the visual experience of sitting under an umbrella and at the same time make it stronger? The result was Inumbra - strong, durable and beautiful. The parasol's simple but specific name reflects its function and translates literally as "in the shadow."
What's left of Inumbra is a smooth, floating canvas above you. The fabric is UV resistant, and, thanks to the mechanical components at the top, it withstands winds of up to gale force 8 on the Beaufort scale. In those winds it would be next to impossible to sit outside. But rest assured, your Inumbra will stand its ground!
The Inumbra comes with its own, sturdy parasol base. Are you worried about tripping over it or, perhaps, looking for a more integrated combination? For a powerful combo, why not match the Inumbra parasol with the Gargantua or Pantagruel picnic table? They are available in three colors: white, taupe and black.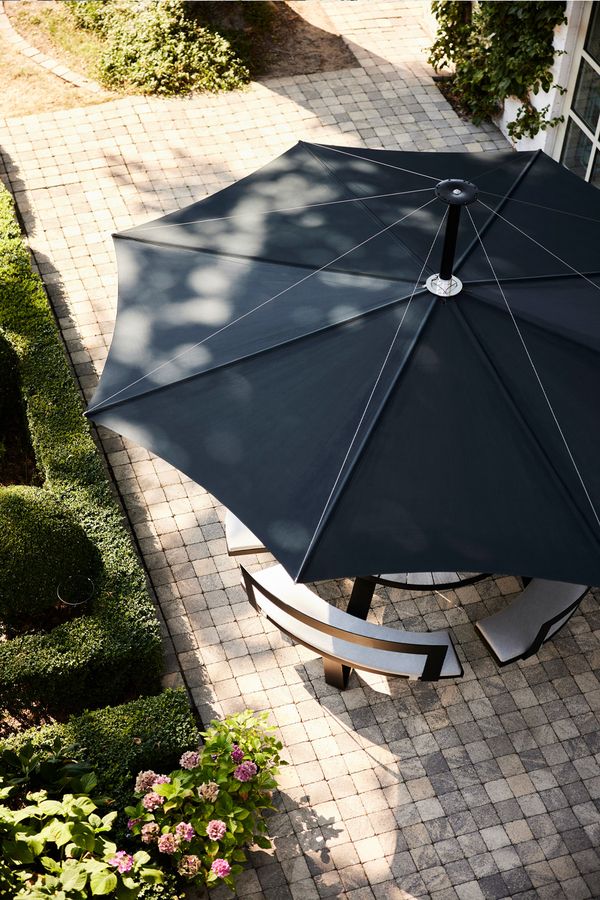 The canvas is tensioned by means of a clever wire system.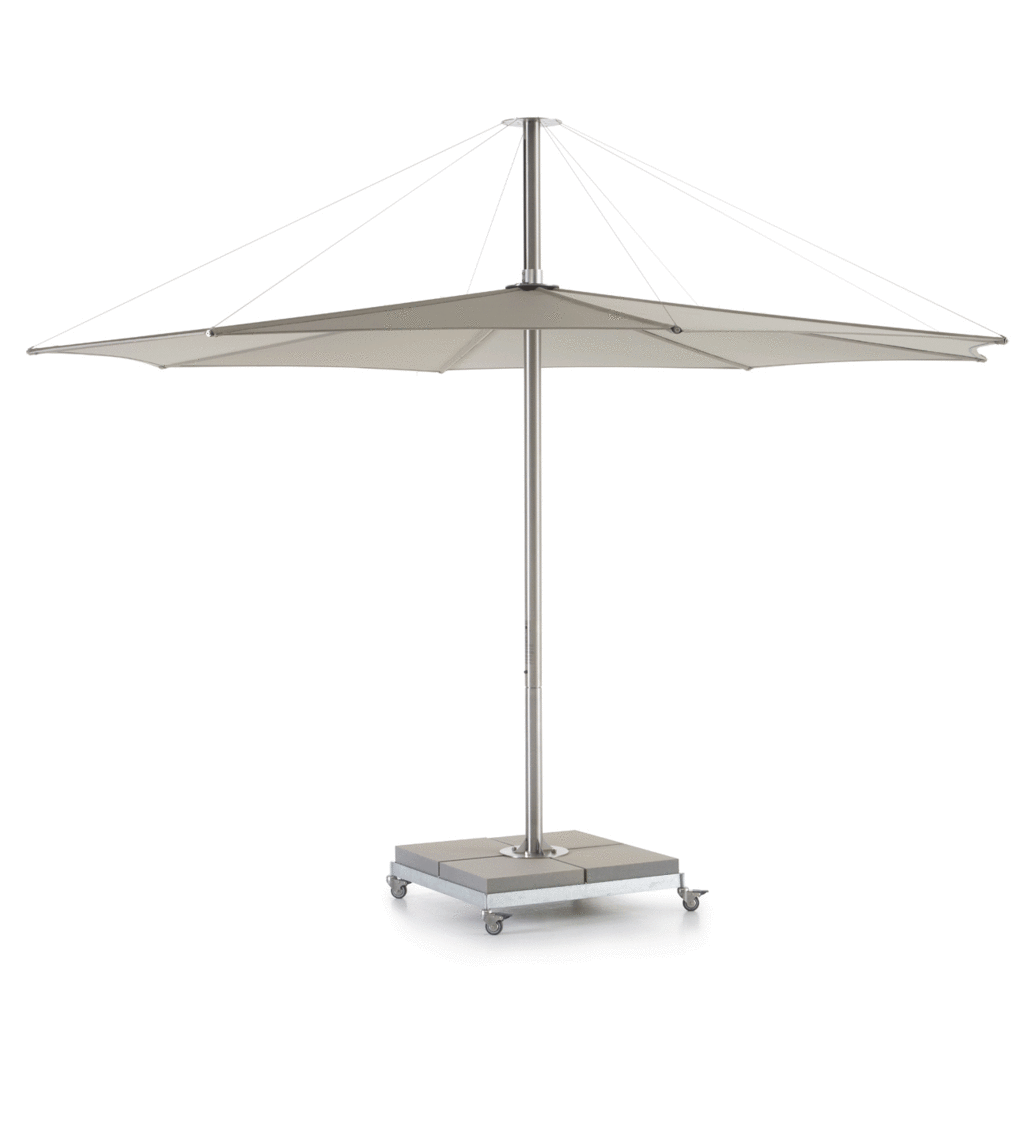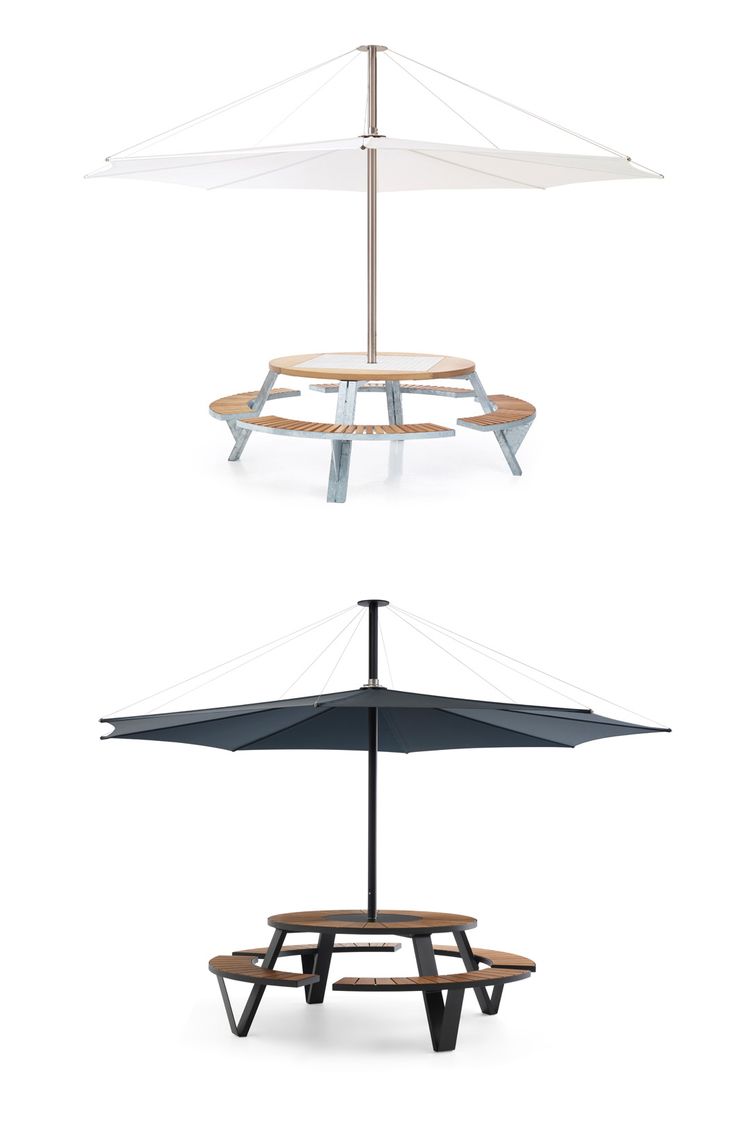 This parasol will never be gone with the wind.
Award winning product

Friends of the collection