Pop-up bar in the park
Poperinge, Belgium
In projects, Virus, Gargantua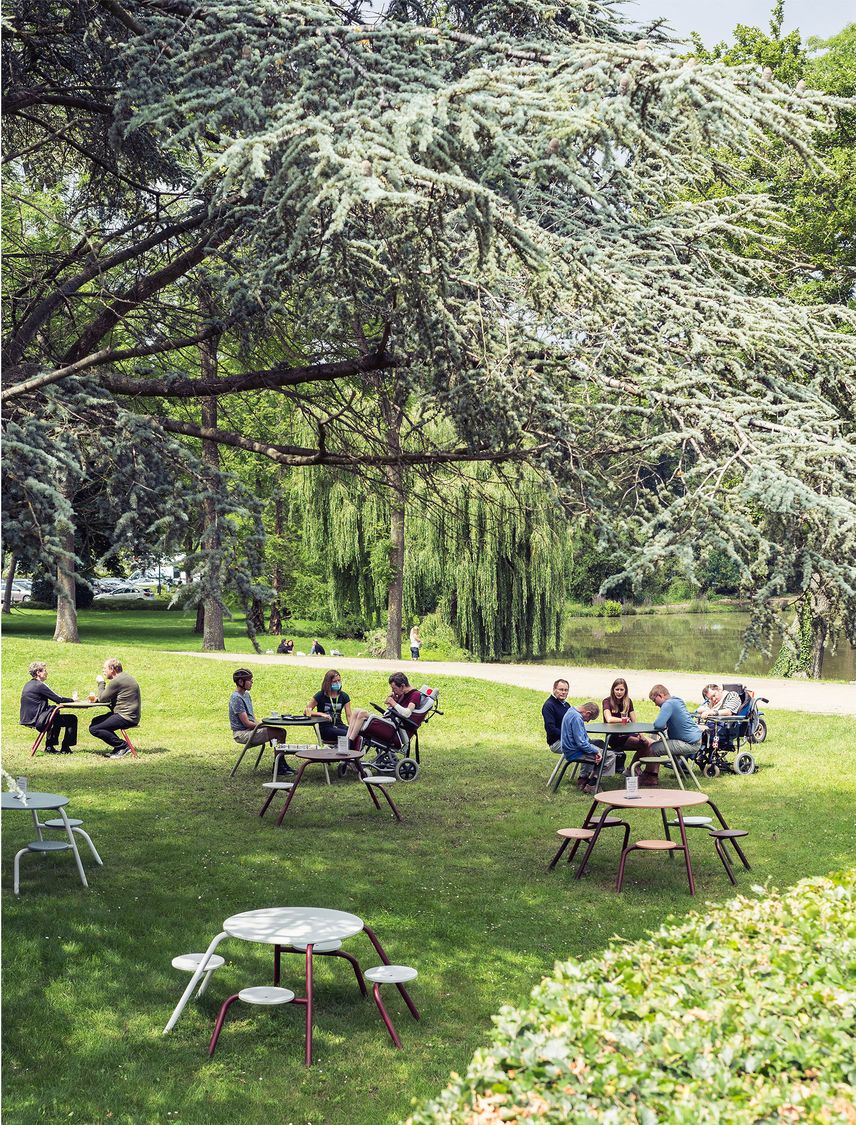 In the grounds of a former castle, De Lovie offers housing and support for people with intellectual disabilities. During the summer months, the organization introduced an outdoor café in the green park to offer a refreshing place for residents and passers-by to connect and enjoy the natural surroundings.
Being a close neighbor of De Lovie and a supporter of their cause, Extremis donated several picnic tables to the park-café. The playful Virus tables brought a pop of color to the lawn and the Gargantua tables brought everyone together in an inclusive setting.
Togetherness for all
An all-inclusive table
Both wheelchair users and non-wheelchair users find a cozy spot around the Gargantua table. Thanks to the height-adjustable benches, the table is equally set for everybody. The lowest position of the bench is perfect for adults, two higher positions are an ideal fit for children, and with the benches in the highest position chairs and wheelchairs can be added to the table.
Discover more about this togetherness piece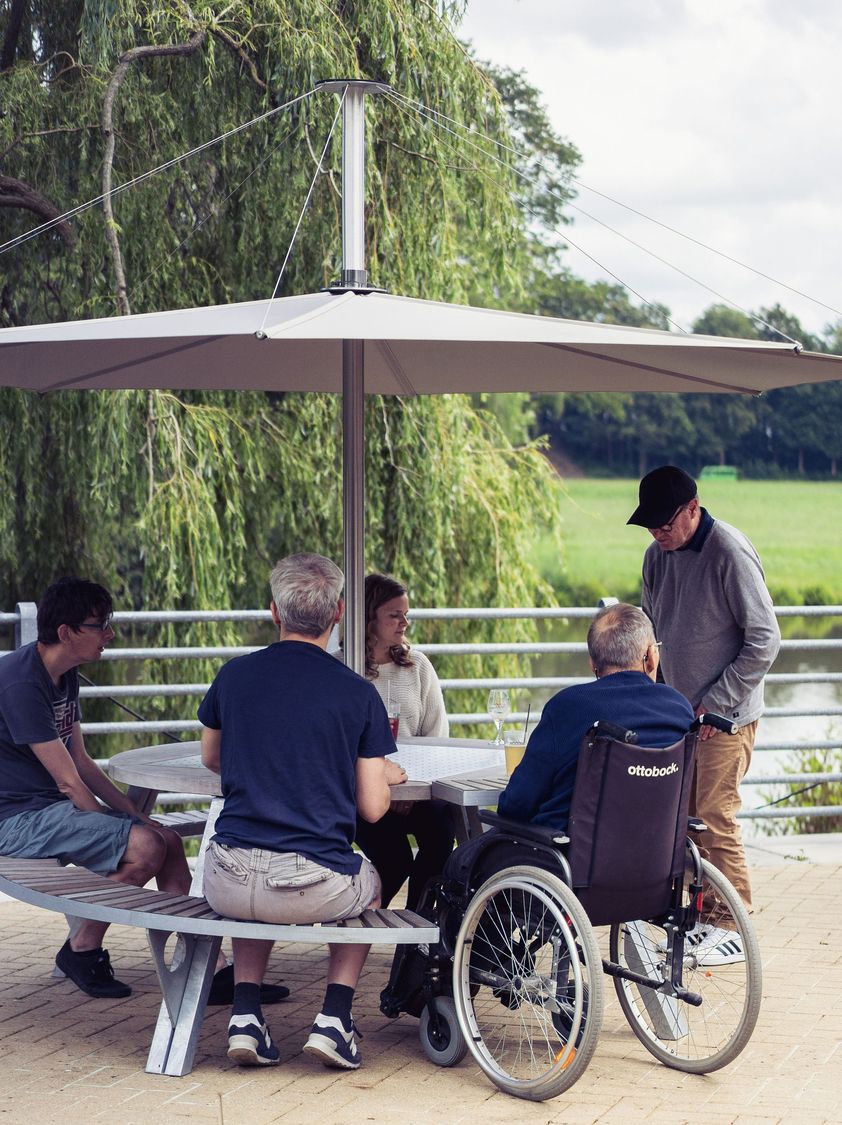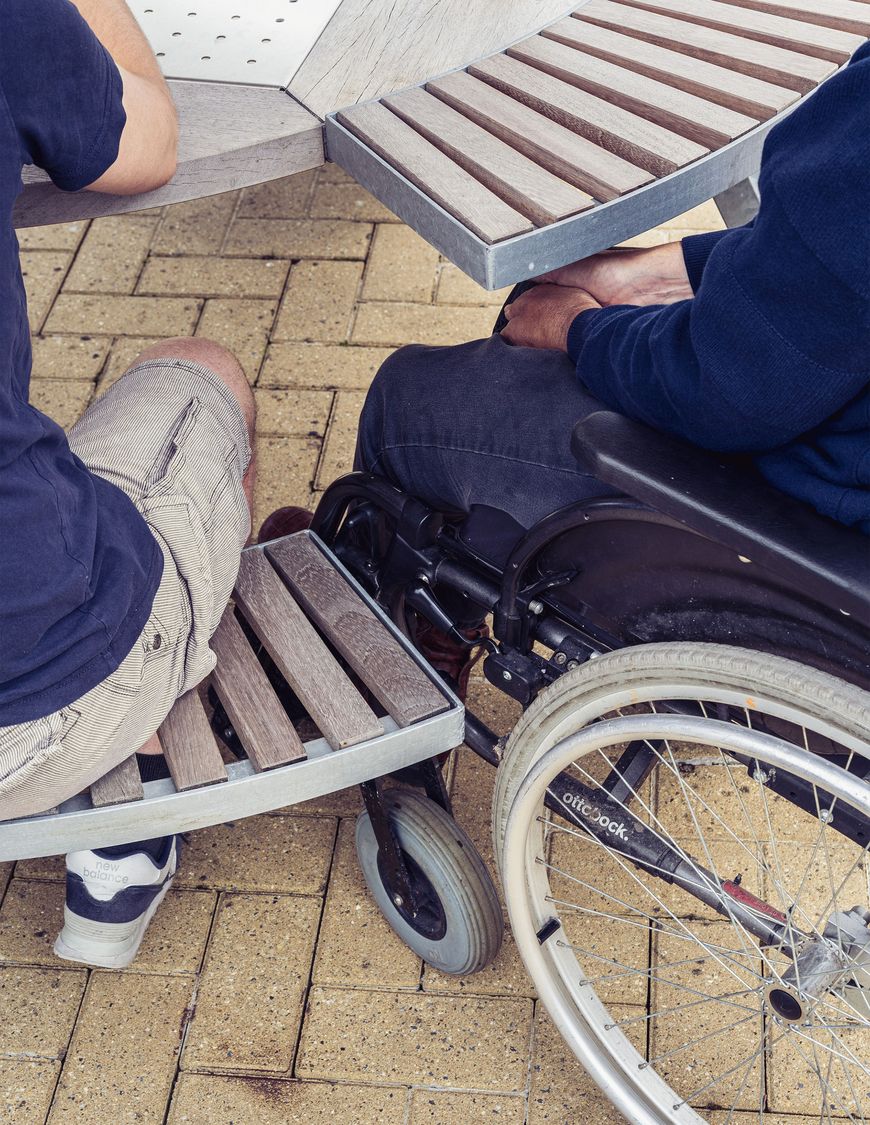 Playful yard
With colorful Virus tables
With their fun shapes and interwoven colors, these cute Virus tables pop out in the green park. Compact yet exceptional, these picnic tables bring joy in this picturesque surrounding.