Tea by the lake
Kortrijk, Belgium
In projects, AMAi, Tiki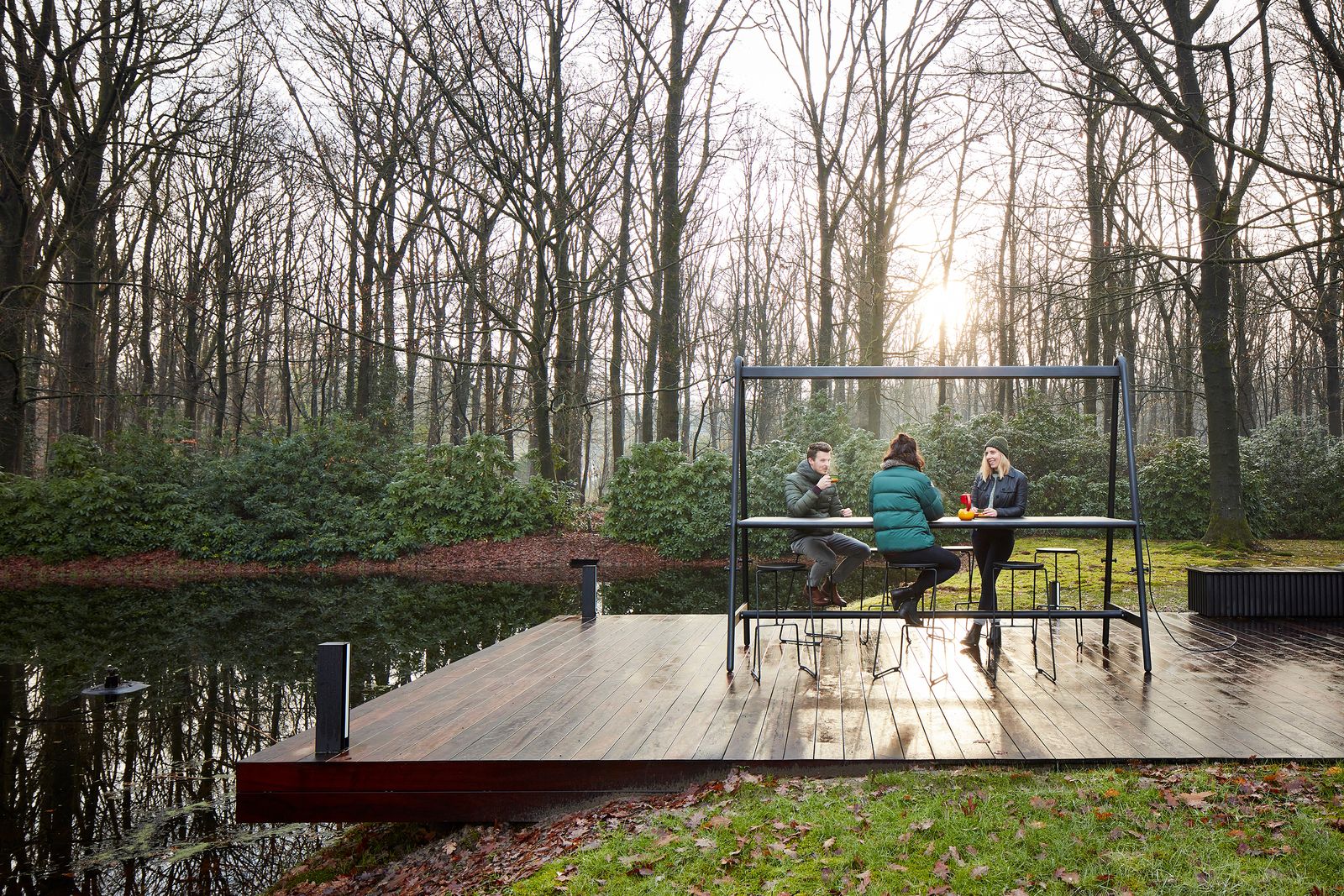 Though it may be too cold to go for a swim in this lake, it's the perfect weather to enjoy a fresh cup of tea in good company. Especially, when you don't have to worry about your outdoor furniture. This table can stay outside all year long without a problem, all you have to do is make some tea and enjoy the winter sun!
All-weather proof
Always ready to use
The AMAi table is all-weather proof, which means that no matter the amount of rain, snow, or hail, it can stay outside just fine. Just wipe off any excess water and you're ready to enjoy that cup of tea.
With AMAi, you always have the choice between a high table or a table at traditional height. Accommodating friends has never been easier!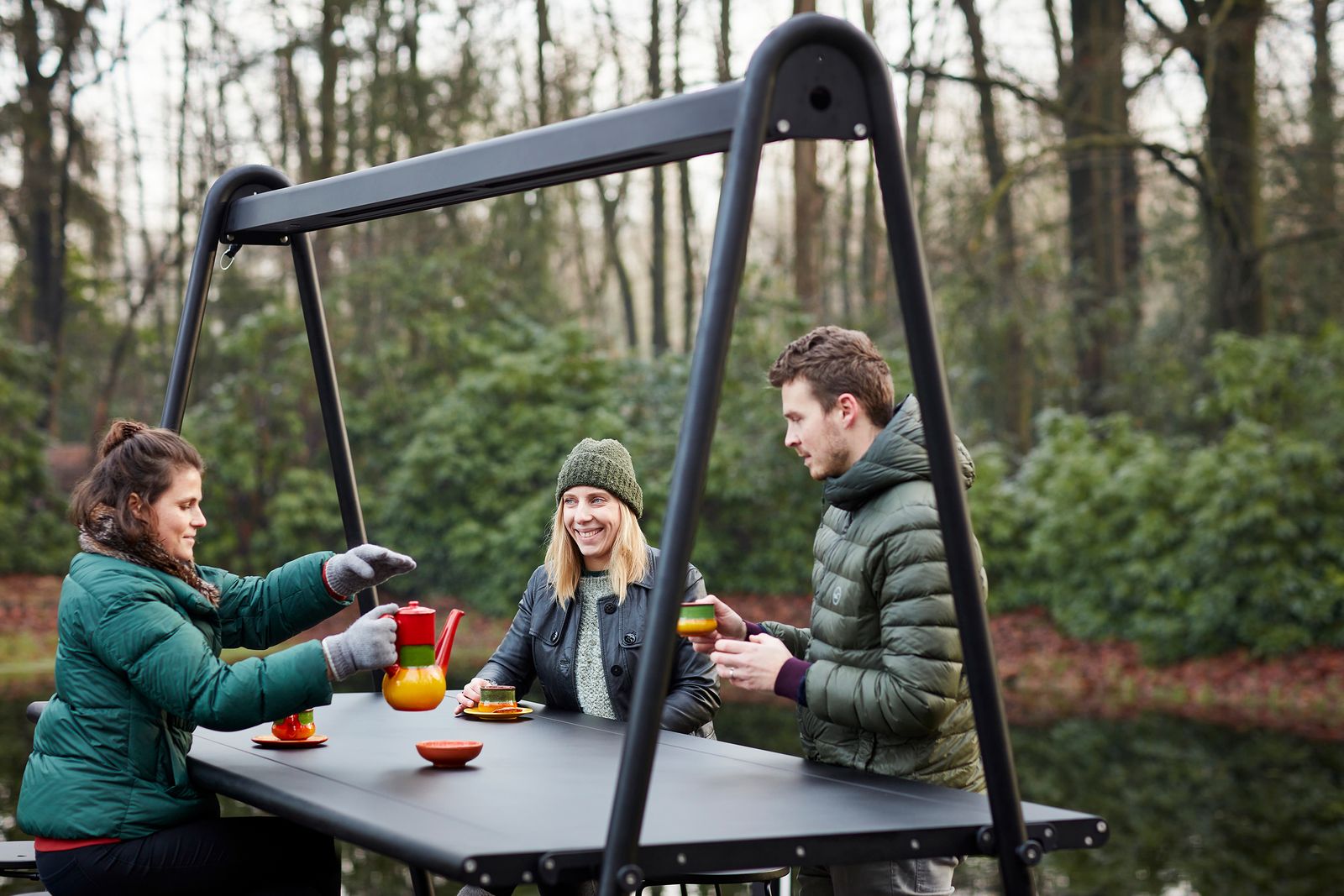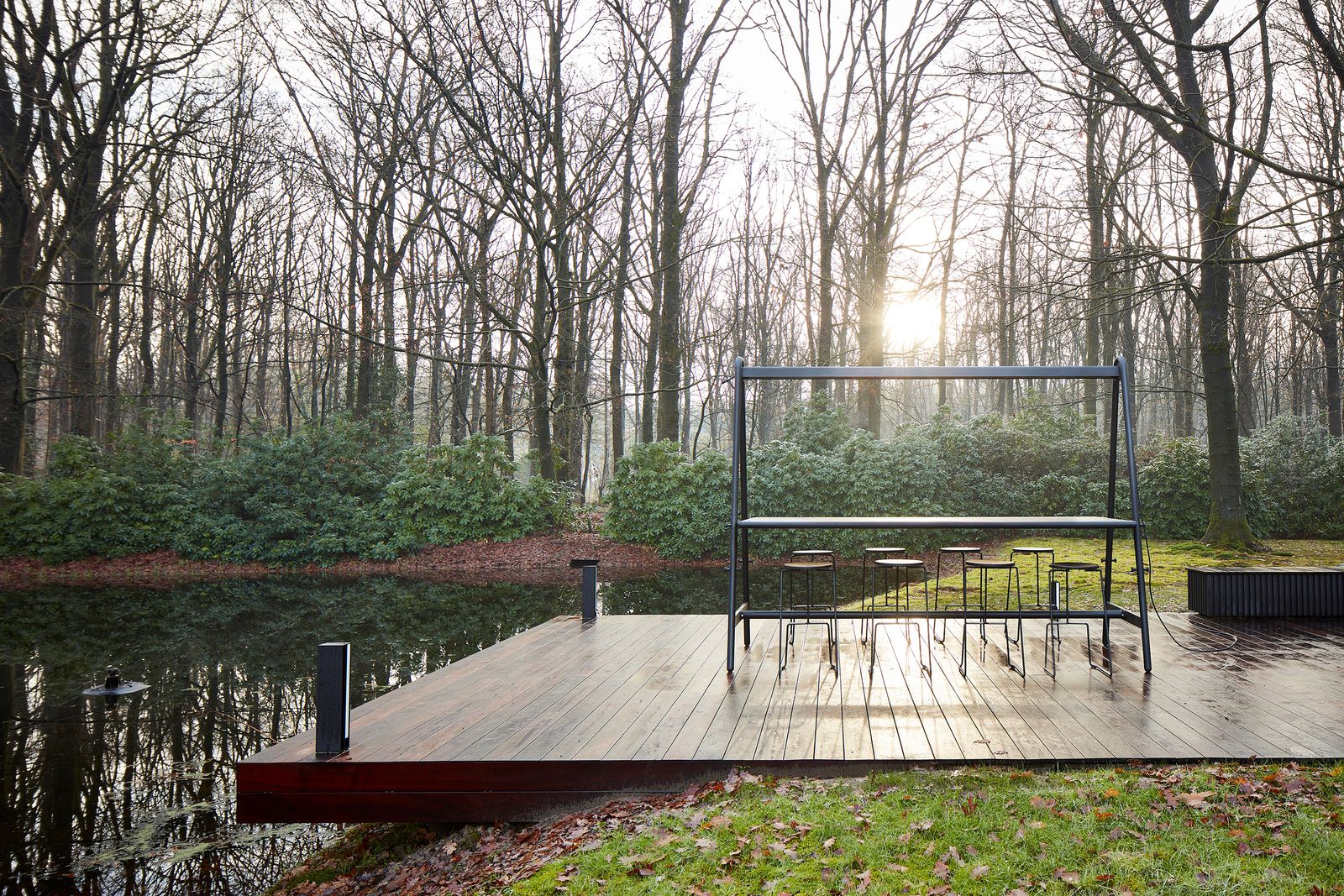 Standing up or sitting down, just pick your desired height!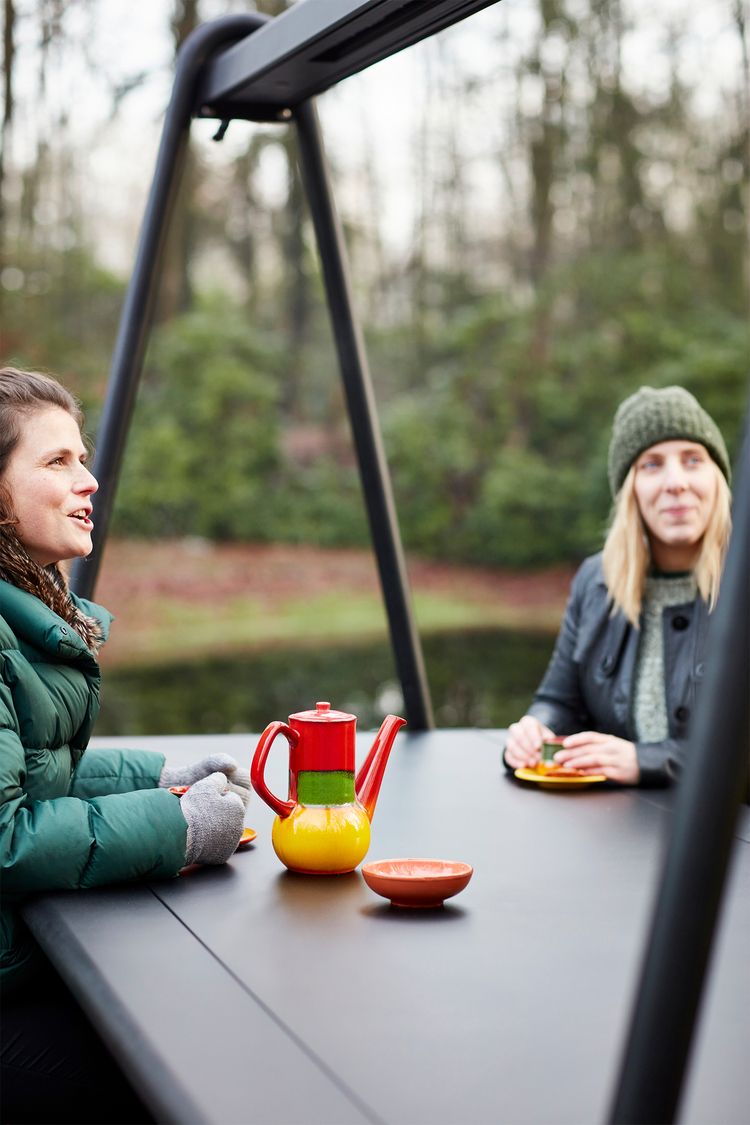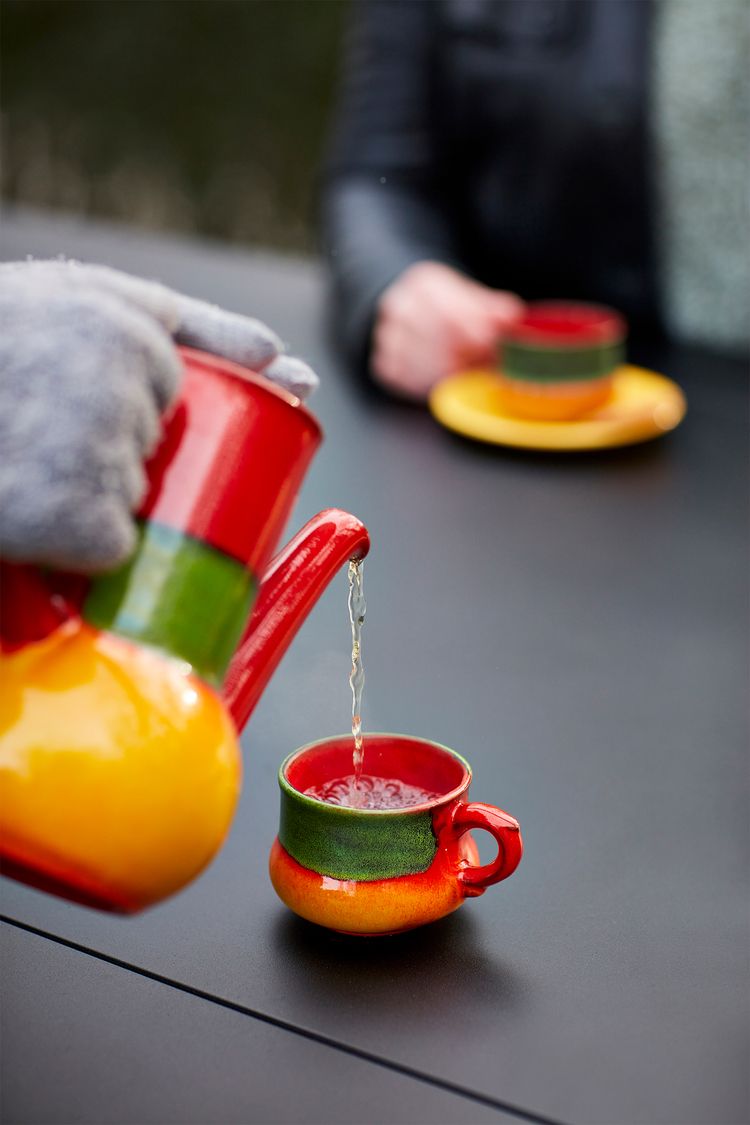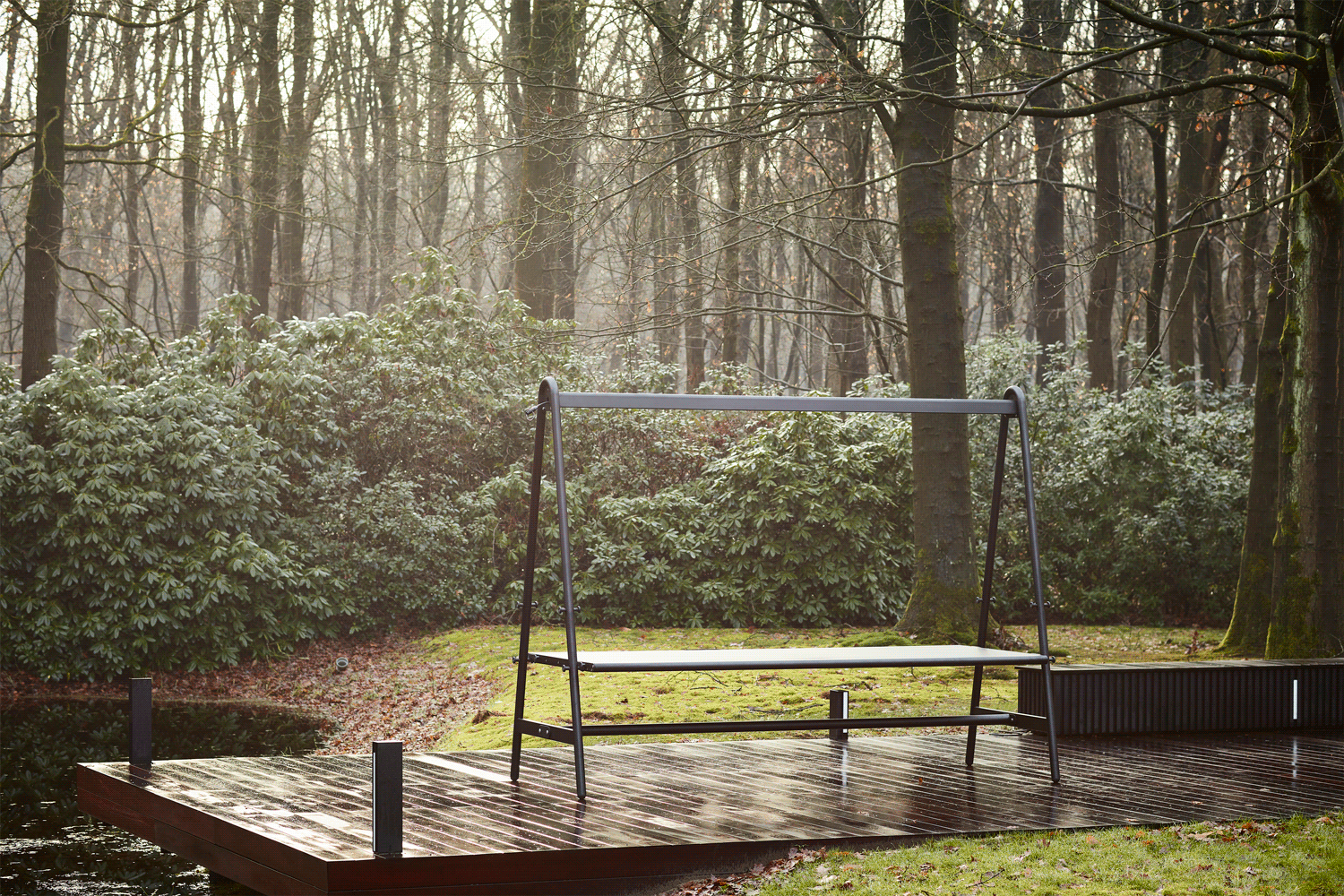 Pictures by Beeldcollectief