Terraces for outdoor working
Lucerne, Switzerland
In projects, Pantagruel, Inumbrina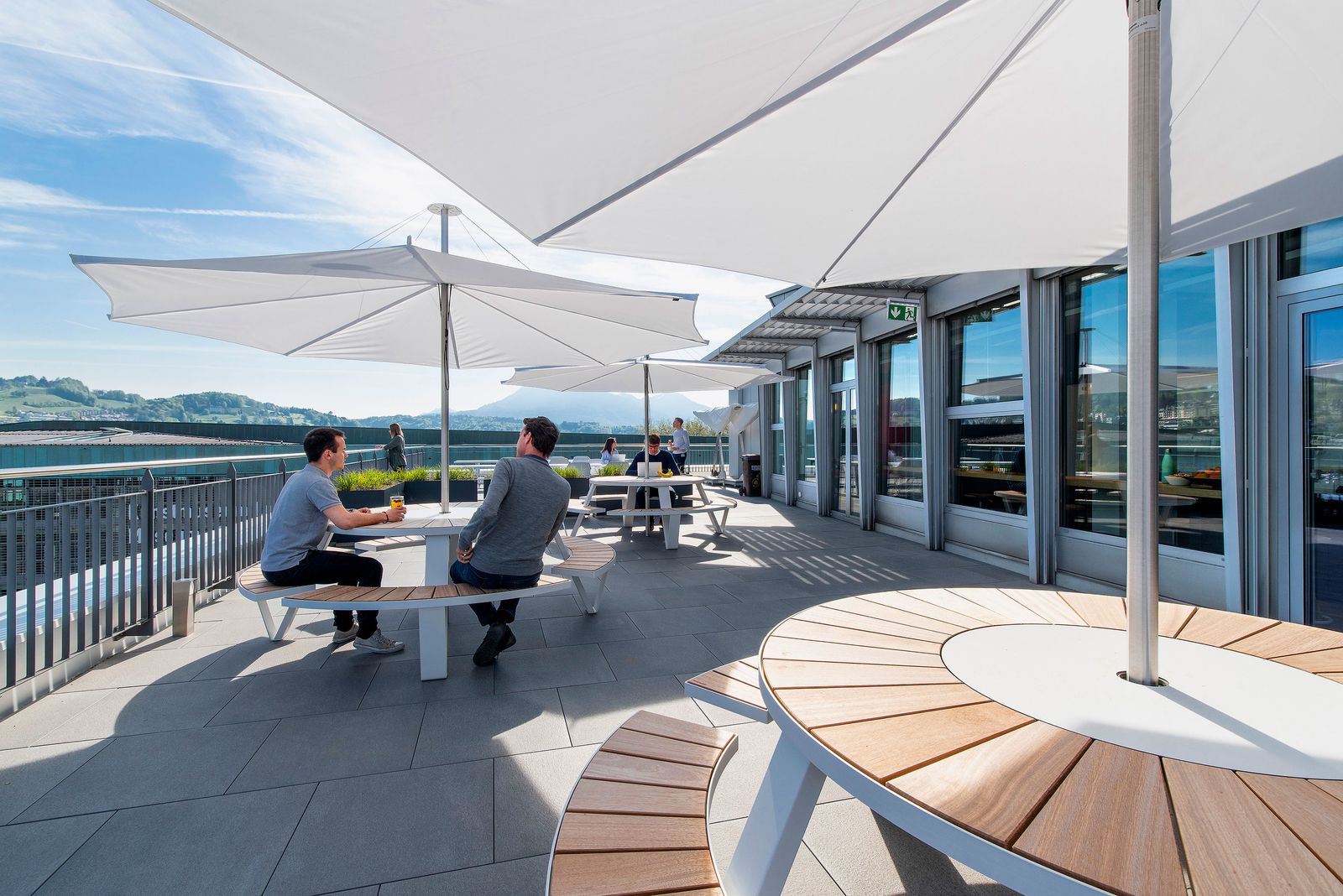 Why not work outdoors? While providing a human-centric experience you also offer a safe and healthy extension to the traditional office. An outdoor workspace that's not just meant for dining or short coffee breaks, but for real heads-down working.
Look at this beautiful terrace - while overlooking the town of Lucerne, it offers an outdoor workspace fit for every aspect of the workday: open-air meetings, informal gatherings, sunny calls, safe job interviews, you name it!
We need to create a magical experience for employees, they are most valuable in the office!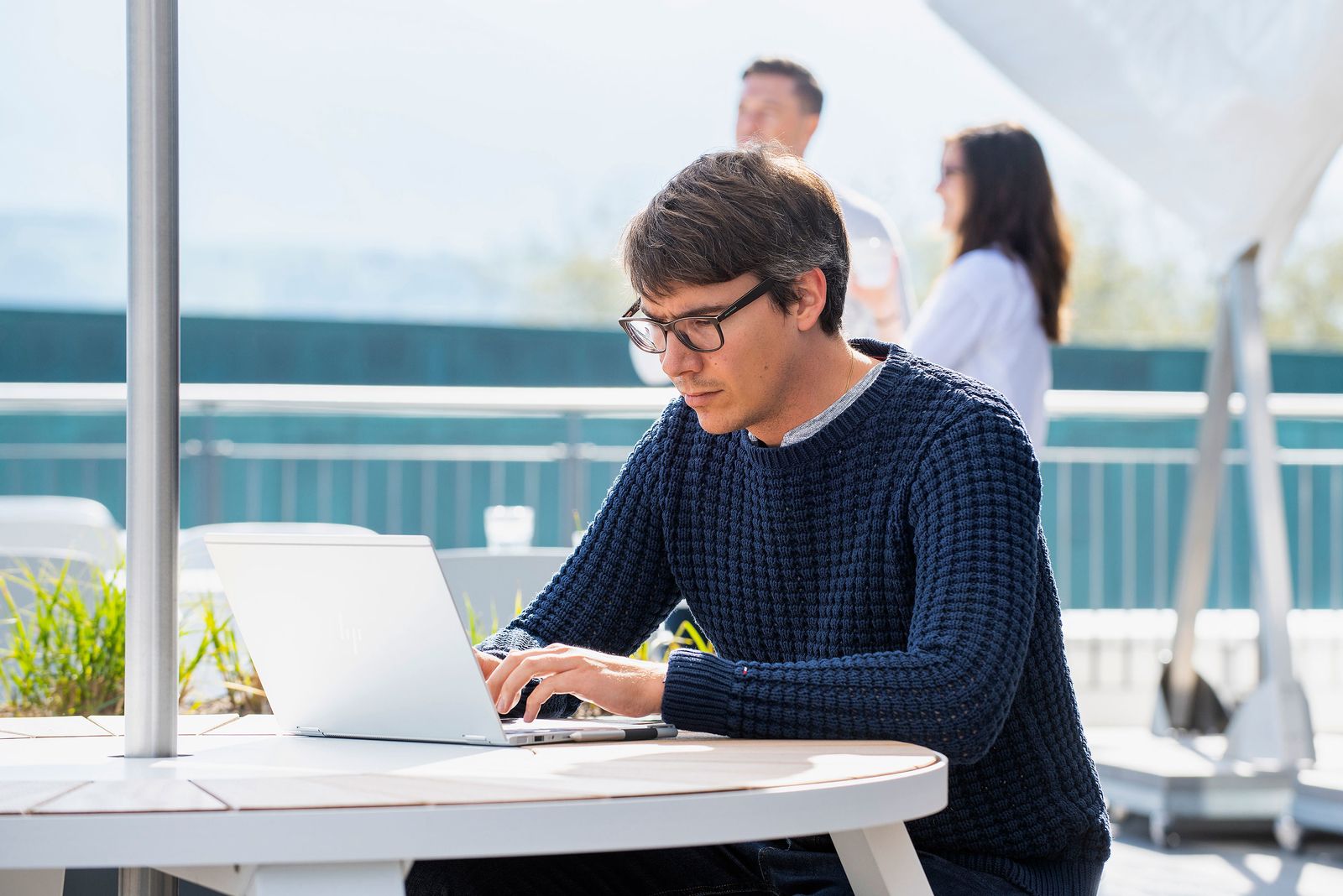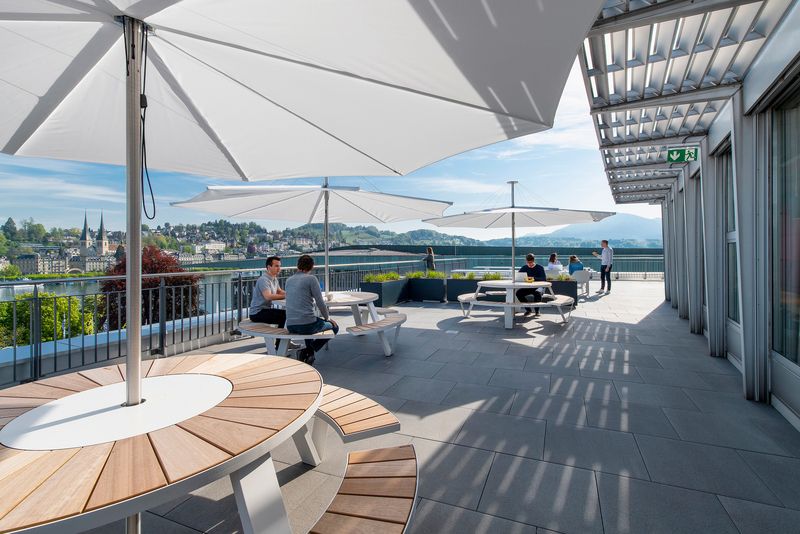 Employees first
The Swiss audit and advisory company PwC was clear on what their new workspace needed to reflect: the individual needs of the employees, working together and thinking innovatively while questioning the status quo. They succeeded greatly with this impressive outdoor patio!