The entire day in the Kosmos
Ruddervoorde, Belgium
At home, Sticks, Kosmos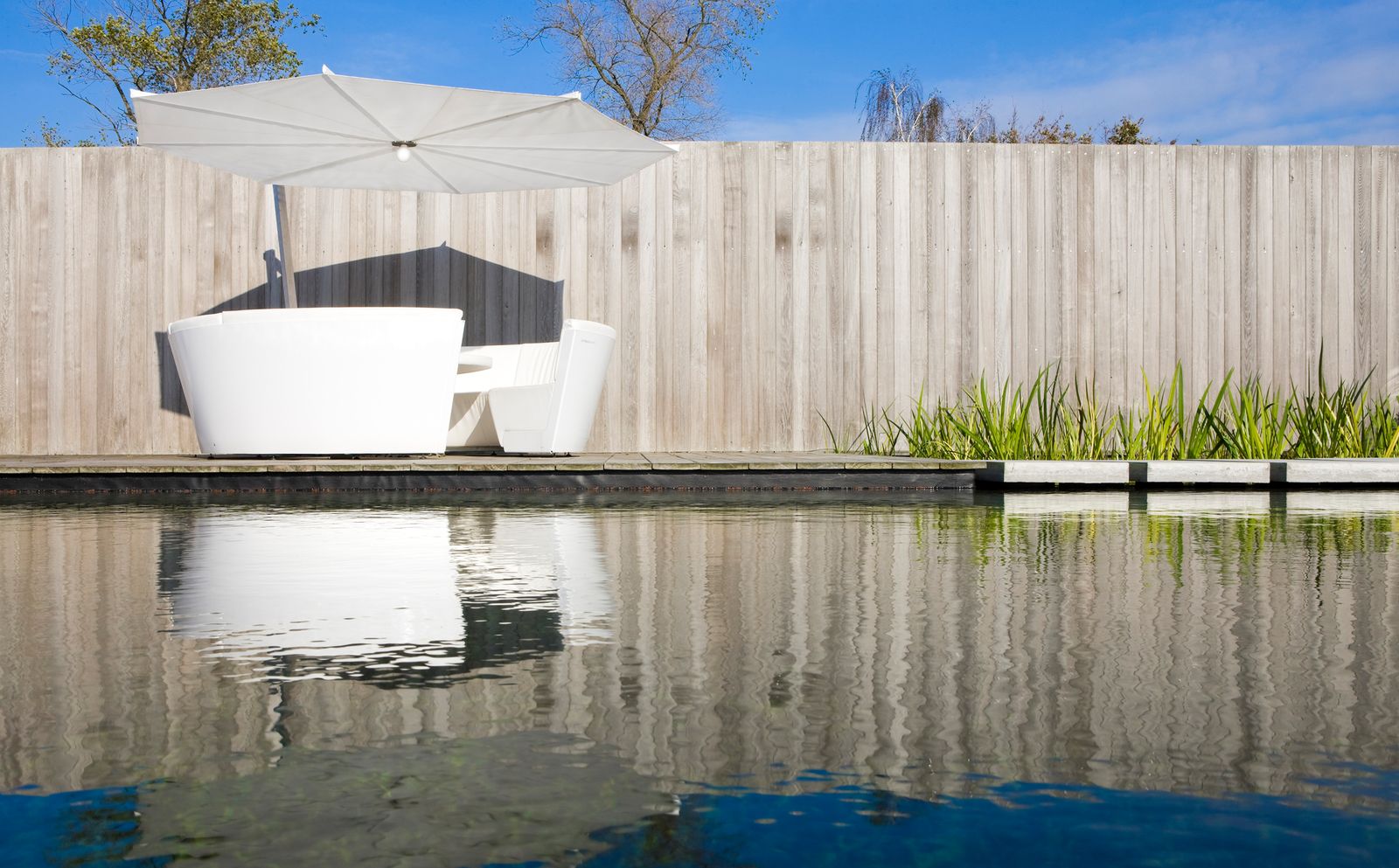 Come and join us for a lovely day at the pool. We've mown the grass, opened up the shade on our Kosmos sofa and the water is at the perfect temperature.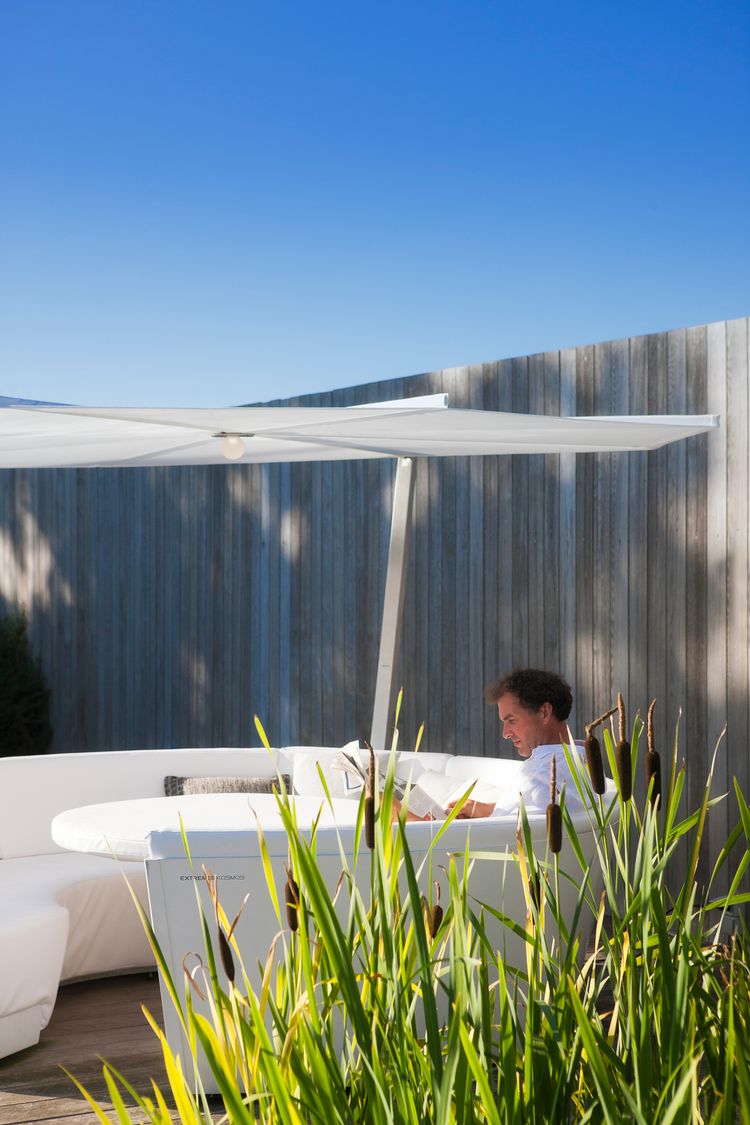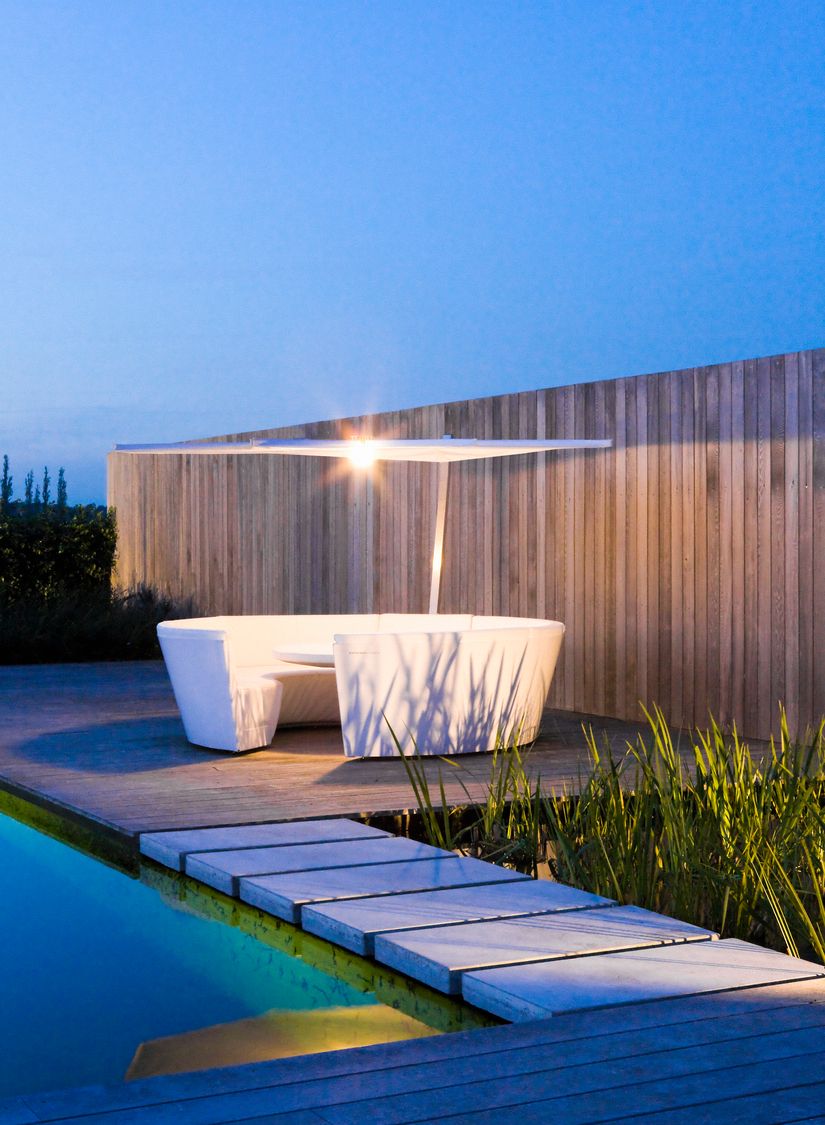 An eye-catching Kosmos set turns this wooden terrace into a luxury resort.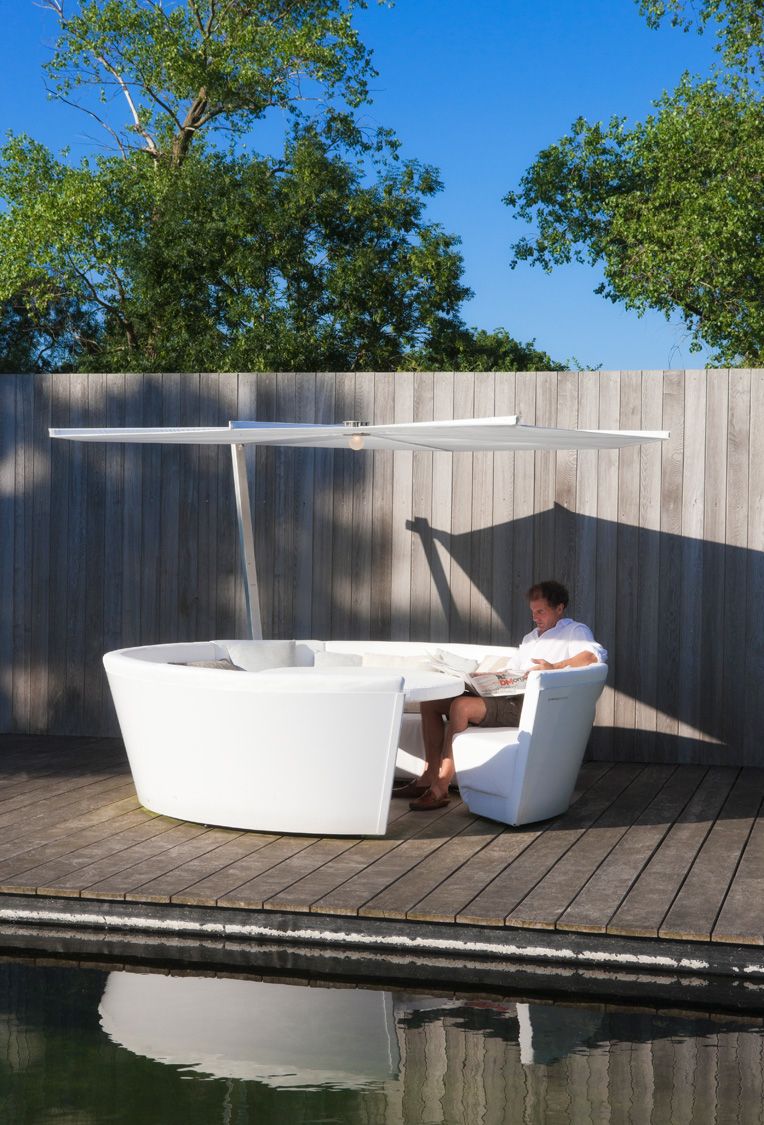 9 AM : reading the paper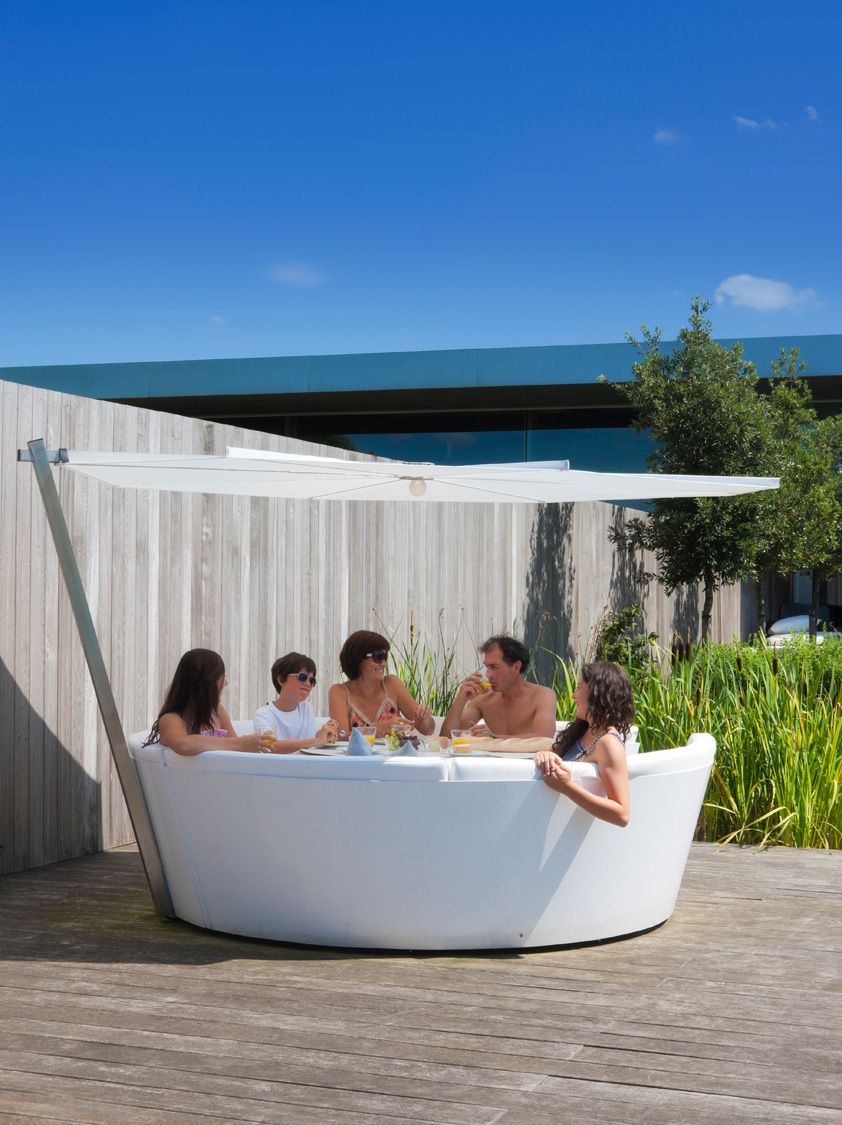 2 PM : after-lunch-talks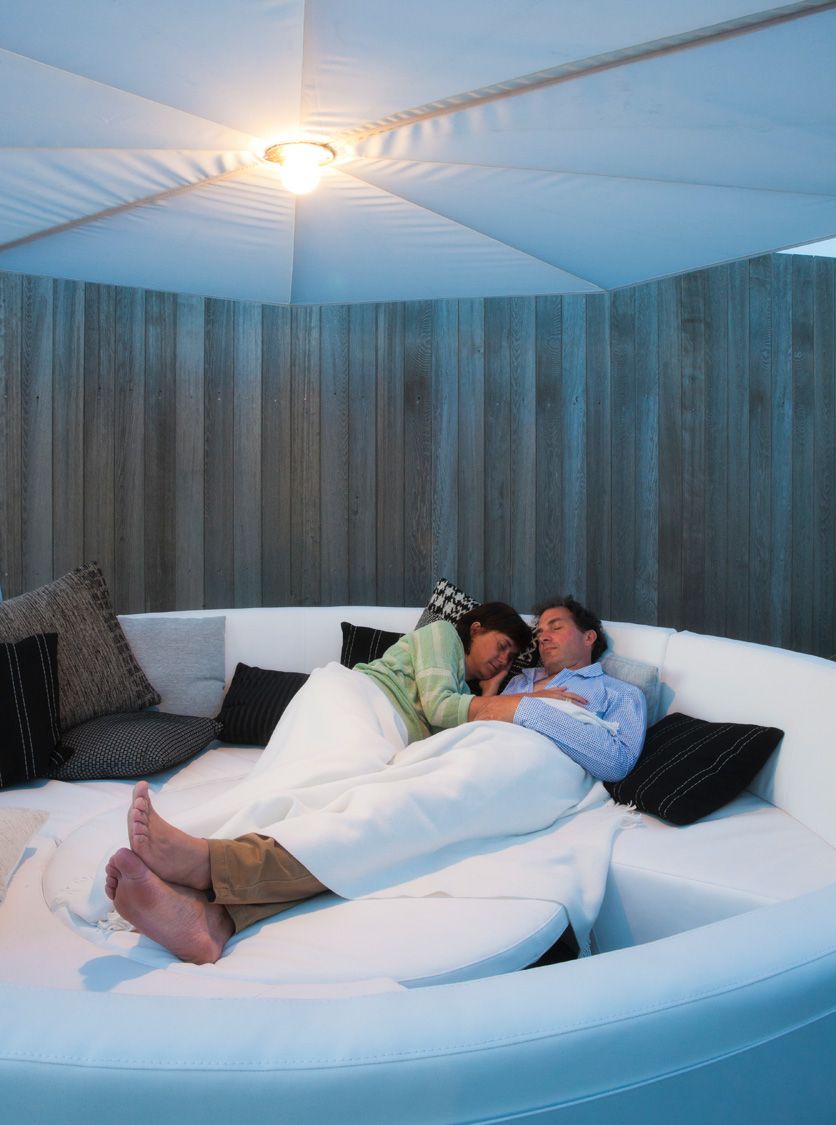 10 PM : snoozing under the stars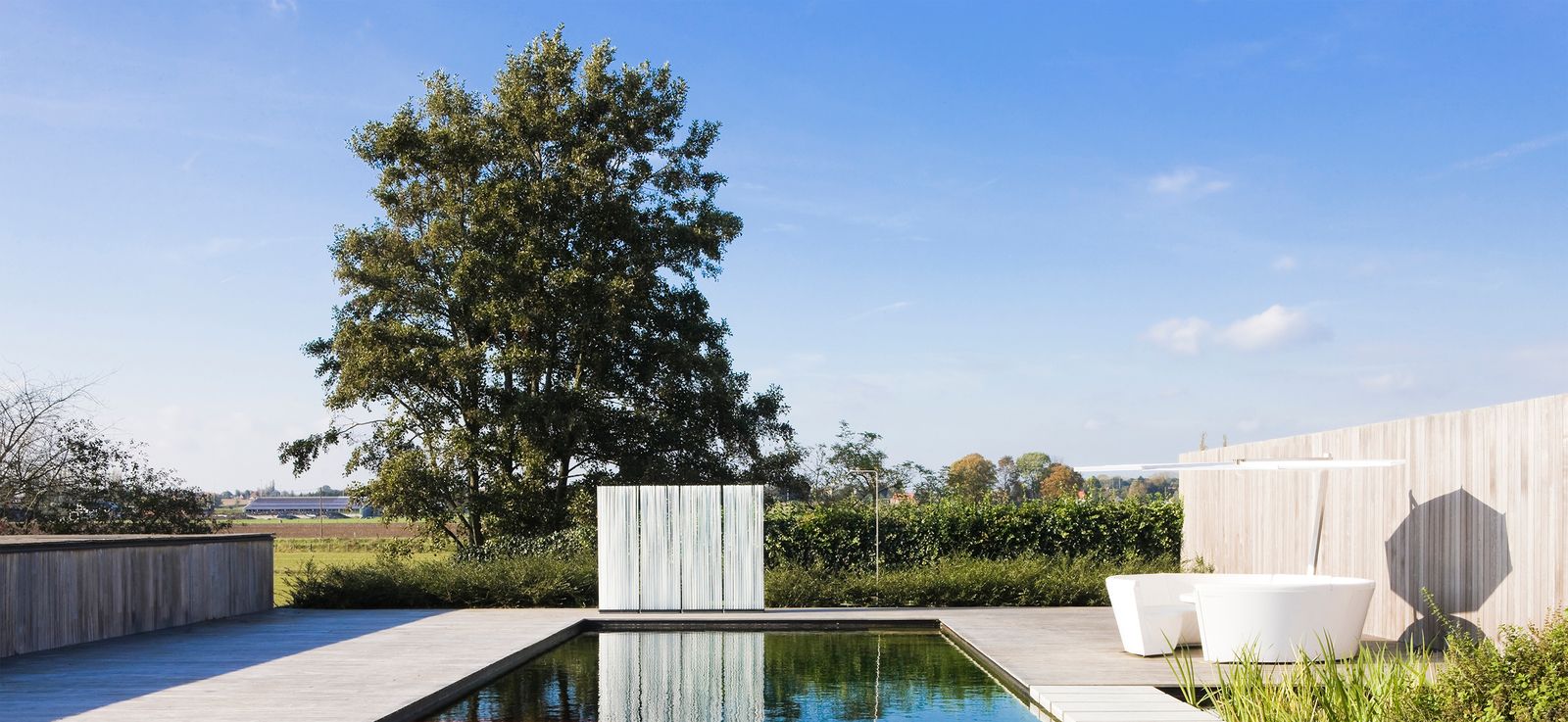 Essential pool accessories
The pool is adorned with white Sticks - the perfect pool accessory. They serve as a stylish divider for the sunbather seeking privacy, yet look like a piece of art.
On the water's surface, the reflection of the Sticks changes with each moment of the day, making the pool a living painting. In the daytime, Sticks cast a playful shadow on the ground, while at night the built-in lights brighten the poolside.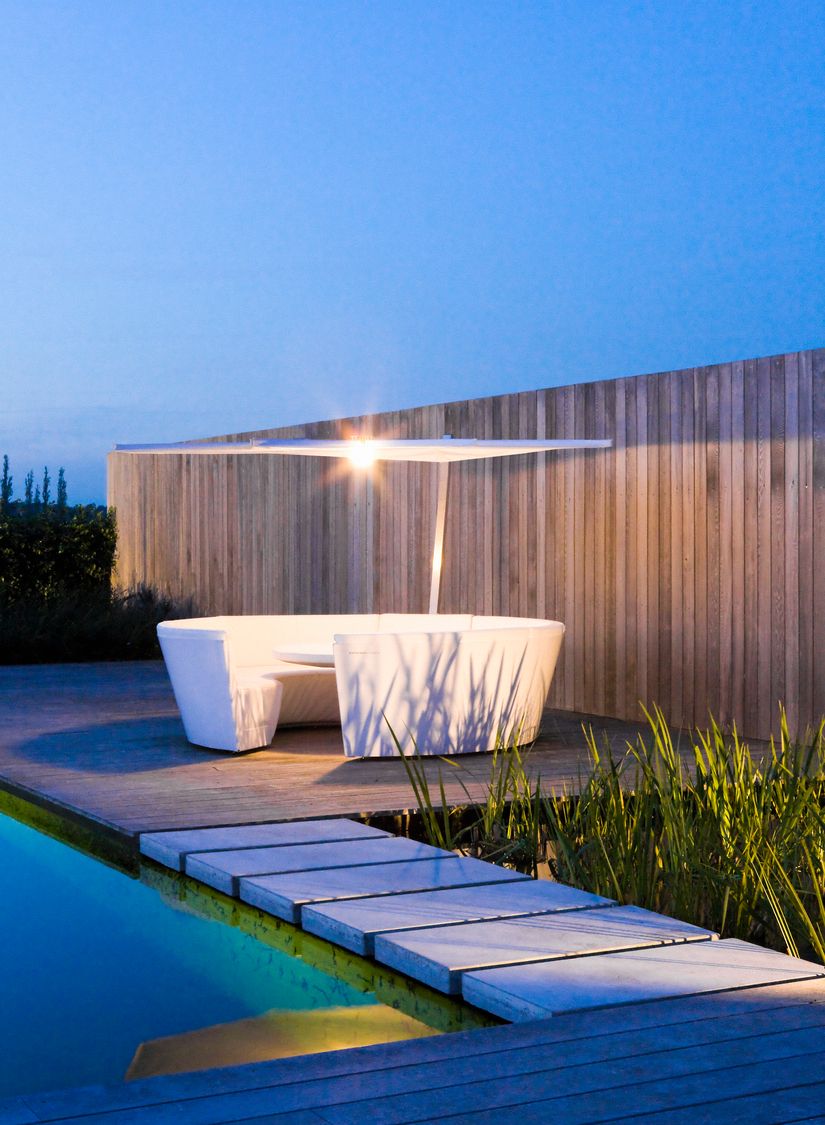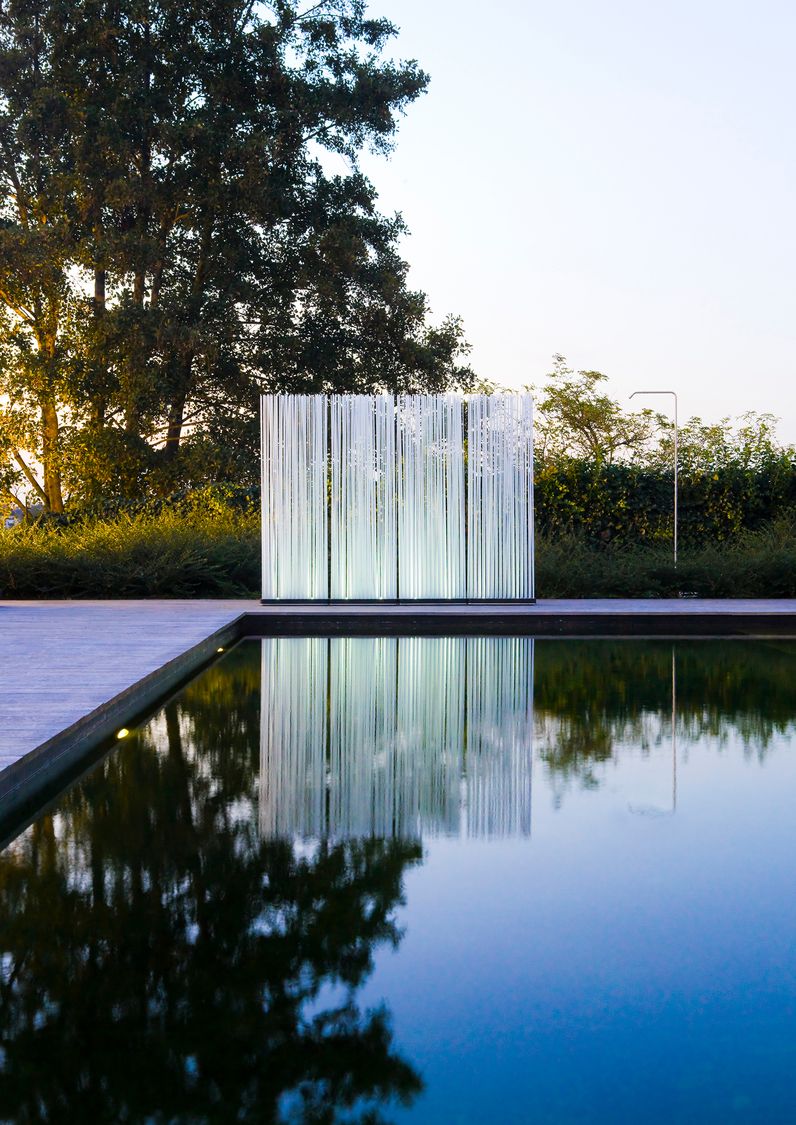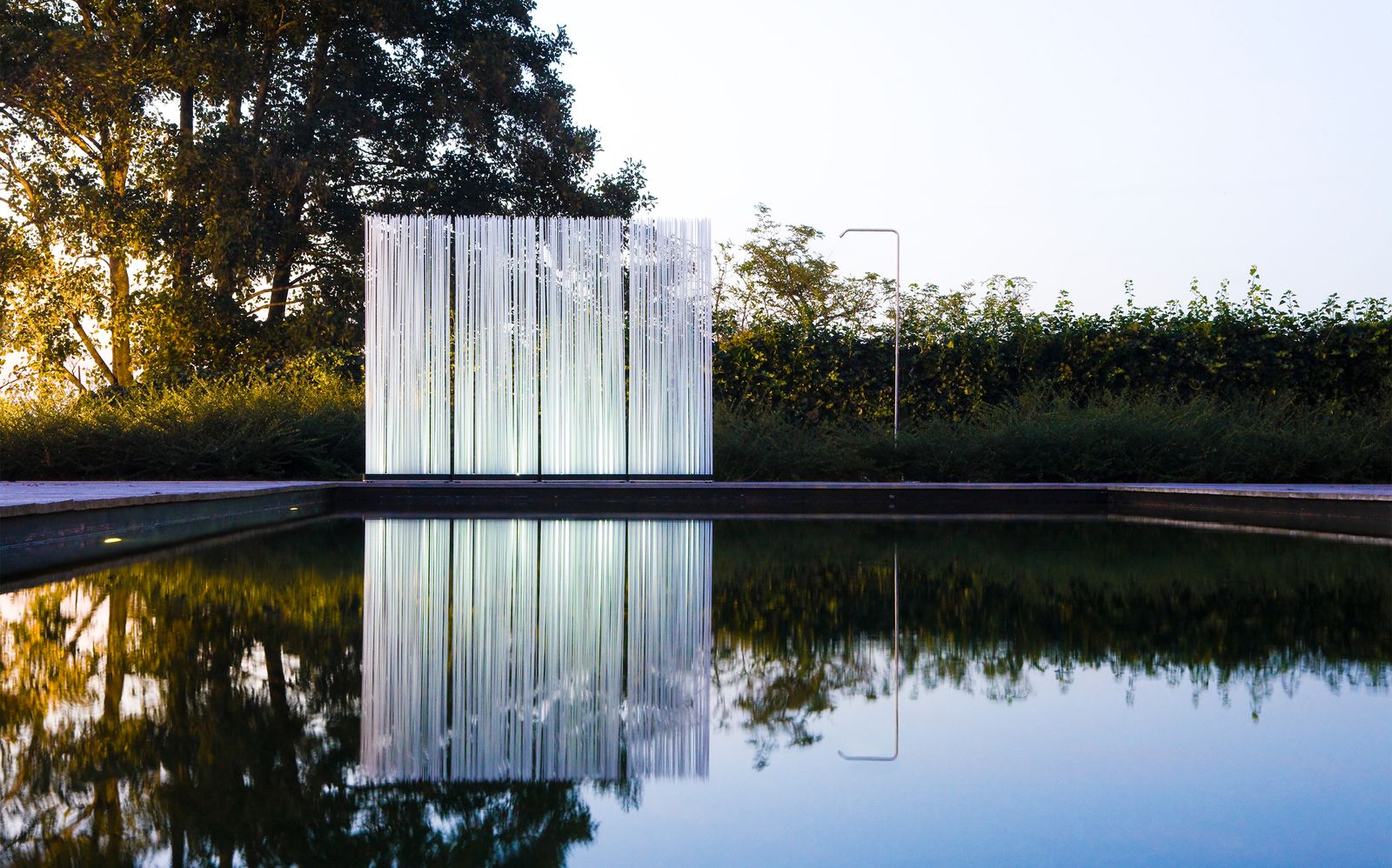 Pictures by Hilde Verbeke