Sticks
collections
A biophilic space divider
Sticks are the ideal way to create privacy, while keeping an open flow. They add an architectural effect to any indoor space, and, because they're totally weatherproof, they're suitable outdoors on the balcony or patio.
Open spaces make us feel like there is more room to breathe. But a little privacy adds a touch of coziness, or may at times be necessary. Solid room dividers? Well, they set definite boundaries. With Sticks you create private spaces and preserve that welcoming atmosphere.
Alter the look of a room or office with ease by arranging this modular, biophilic divider to suit you, as often as you like. Sticks can be used to create a more private area for your bar or restaurant. There are four rod lengths and colors to play with. You can even go for built-in LED lighting for a finishing touch. Wooden bases for indoor use, natural rubber bases for outdoors; fit for every setting and every mood.
An incredibly simple, but iconic design, Sticks are loved by our corporate clients, retailers, hospitality friends and, of course, homeowners. They're like a plant that doesn't need watering and lives forever. The bases come in shapes of all kinds for infinite configuration. From straight lines to sharp curves, you are bound only by your imagination. Play with the different materials, colors and stick heights. A multipurpose divider that feels at home inside as much as outside.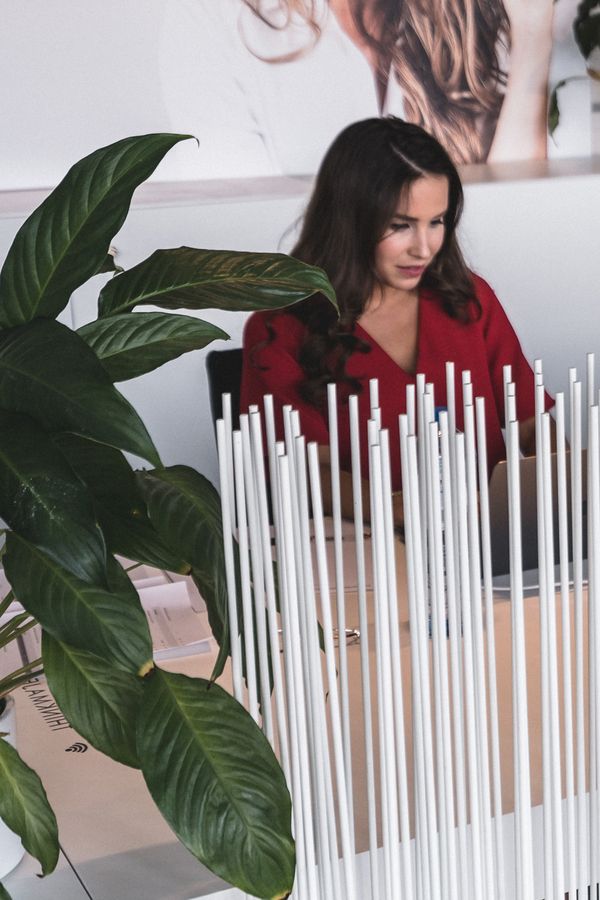 Sticks create an optical division while keeping an open flow.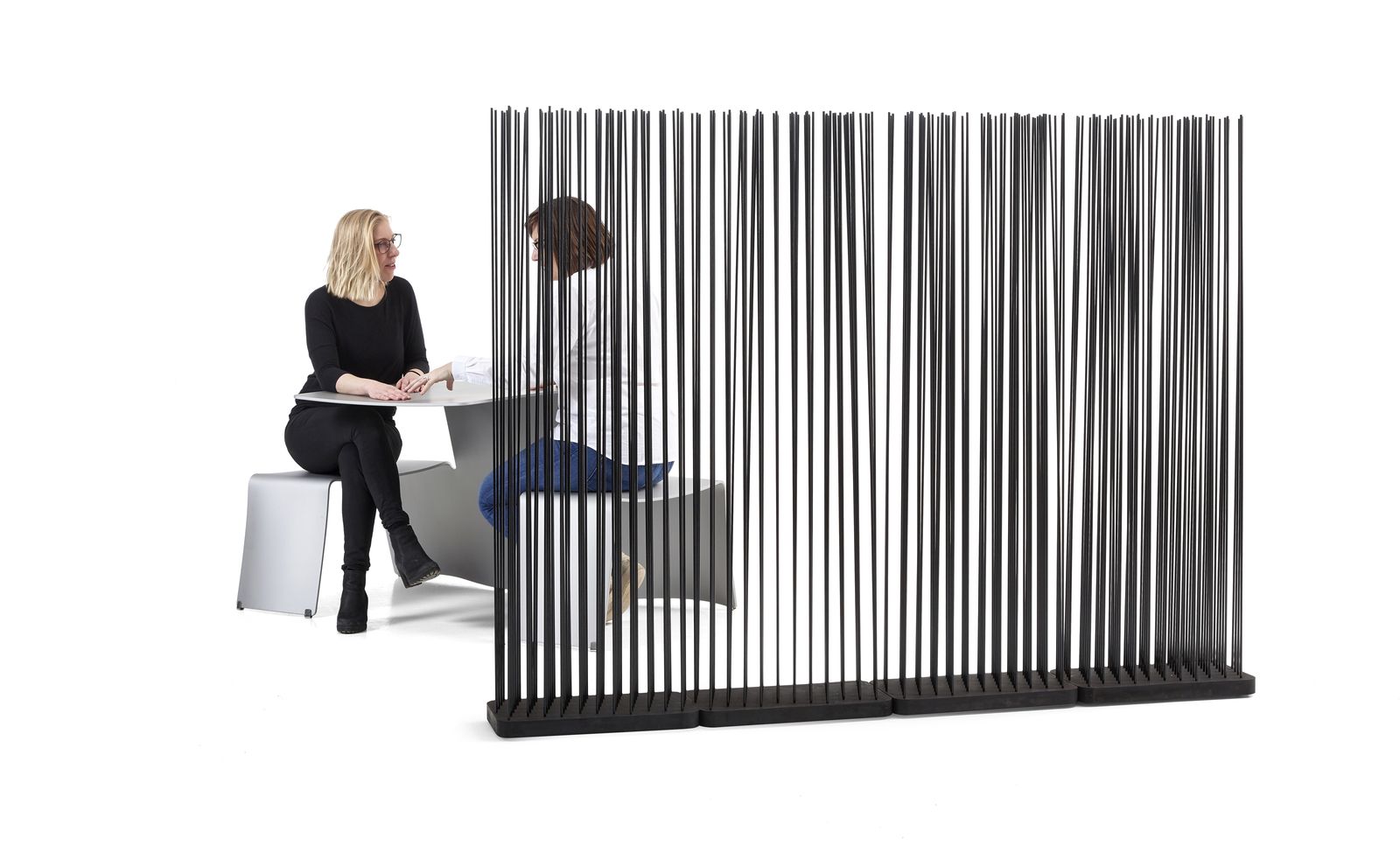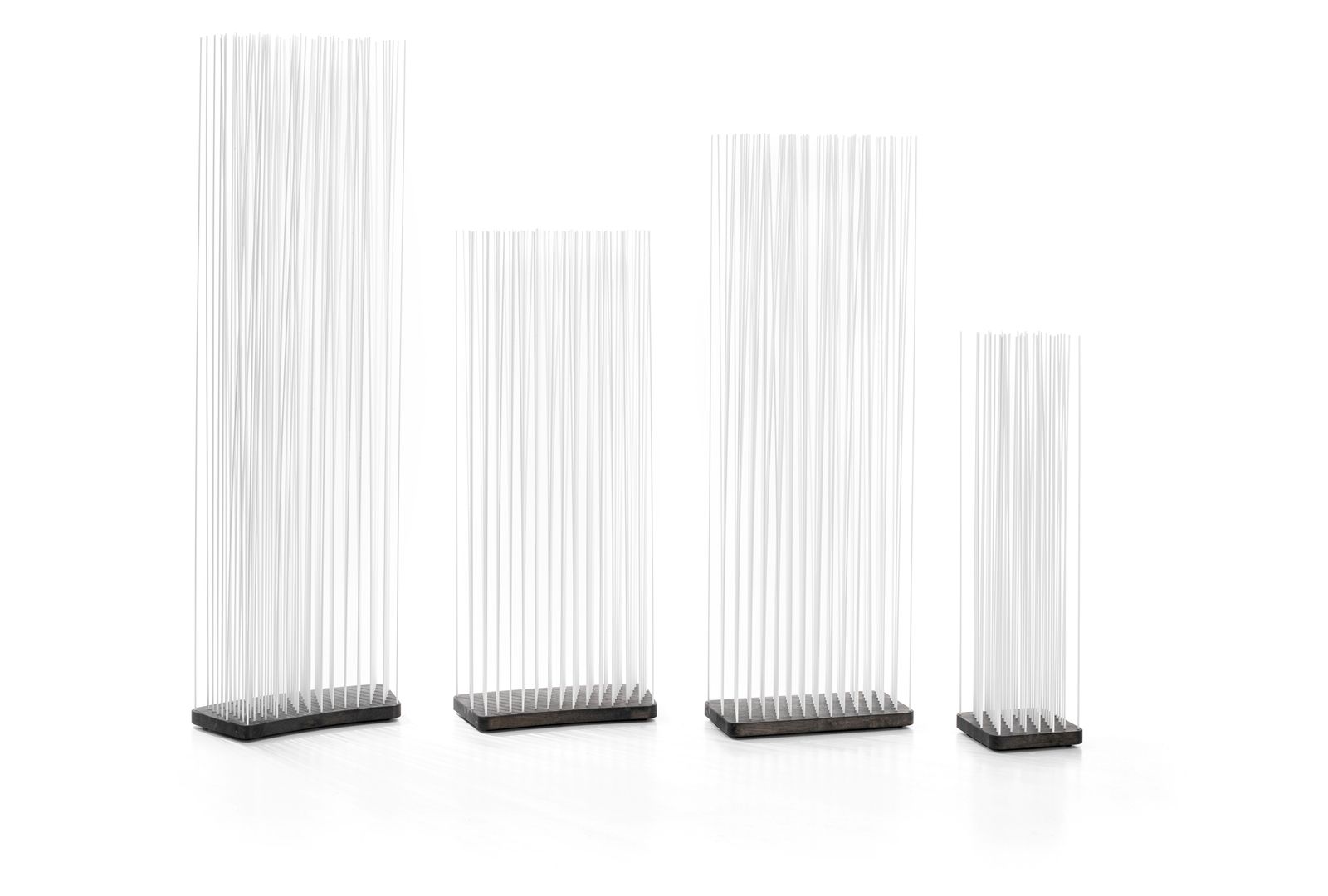 The perfect way to play with space and create privacy where needed, both inside and outside.