The Greek agora of today
Athens, Greece
In projects, Pantagruel, Inumbra, Virus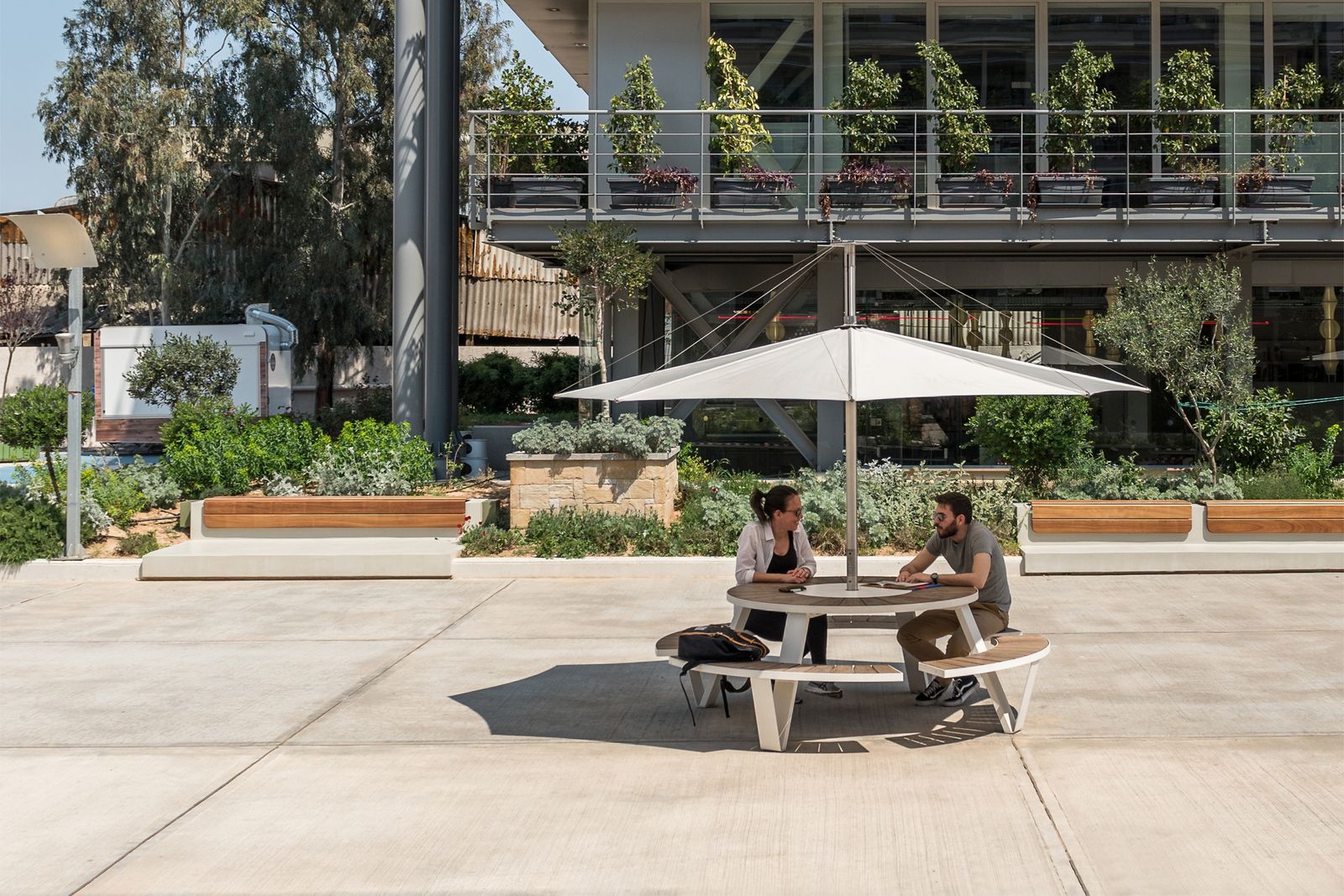 3,400 people, 91 nationalities, and 35 different languages. This unique working campus in Athens, Greece, is a true multi-cultural melting pot. KN Group applied this diversity of cultures in terms of architecture and design, constructing 6 buildings that represent each continent of the planet.
The choice of materials, color, form, and texture celebrates the differences in culture, while also bringing together people from across six continents.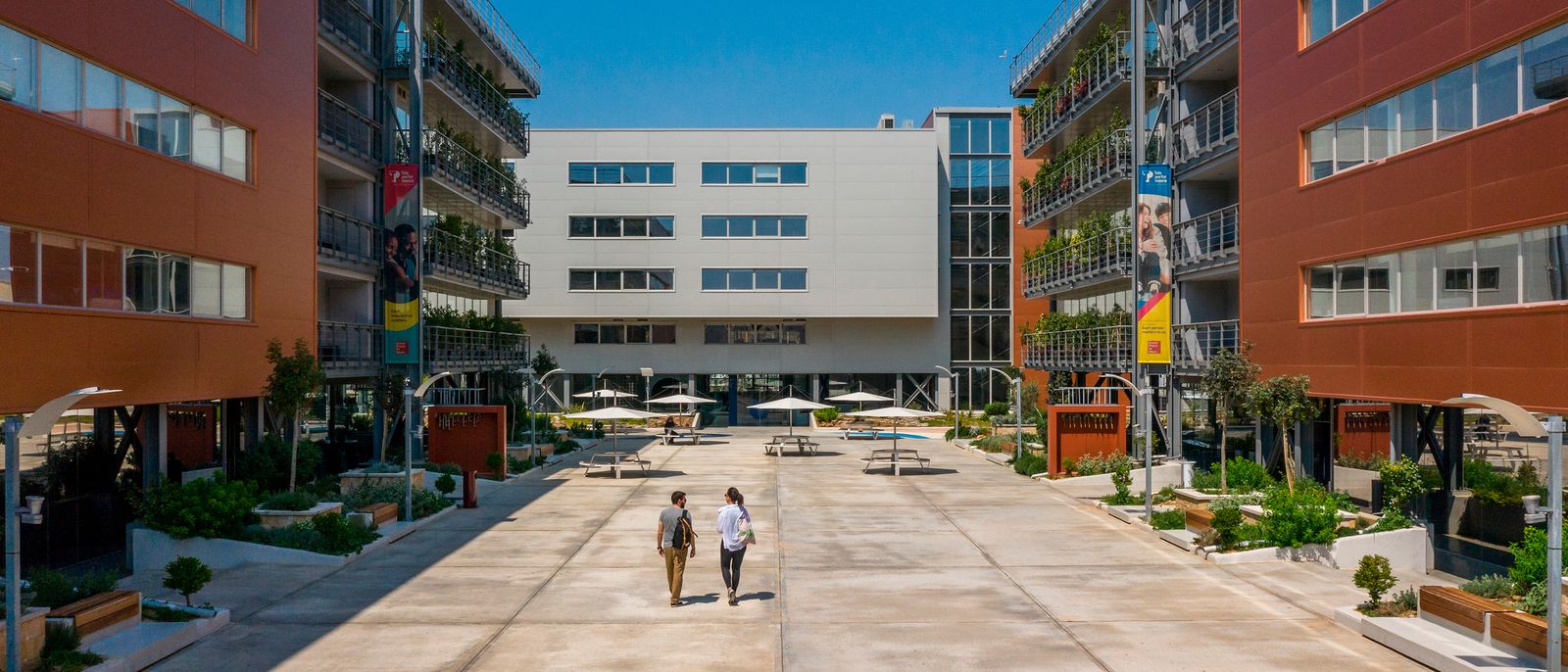 The campus aims to offer a balance between workspaces and break areas.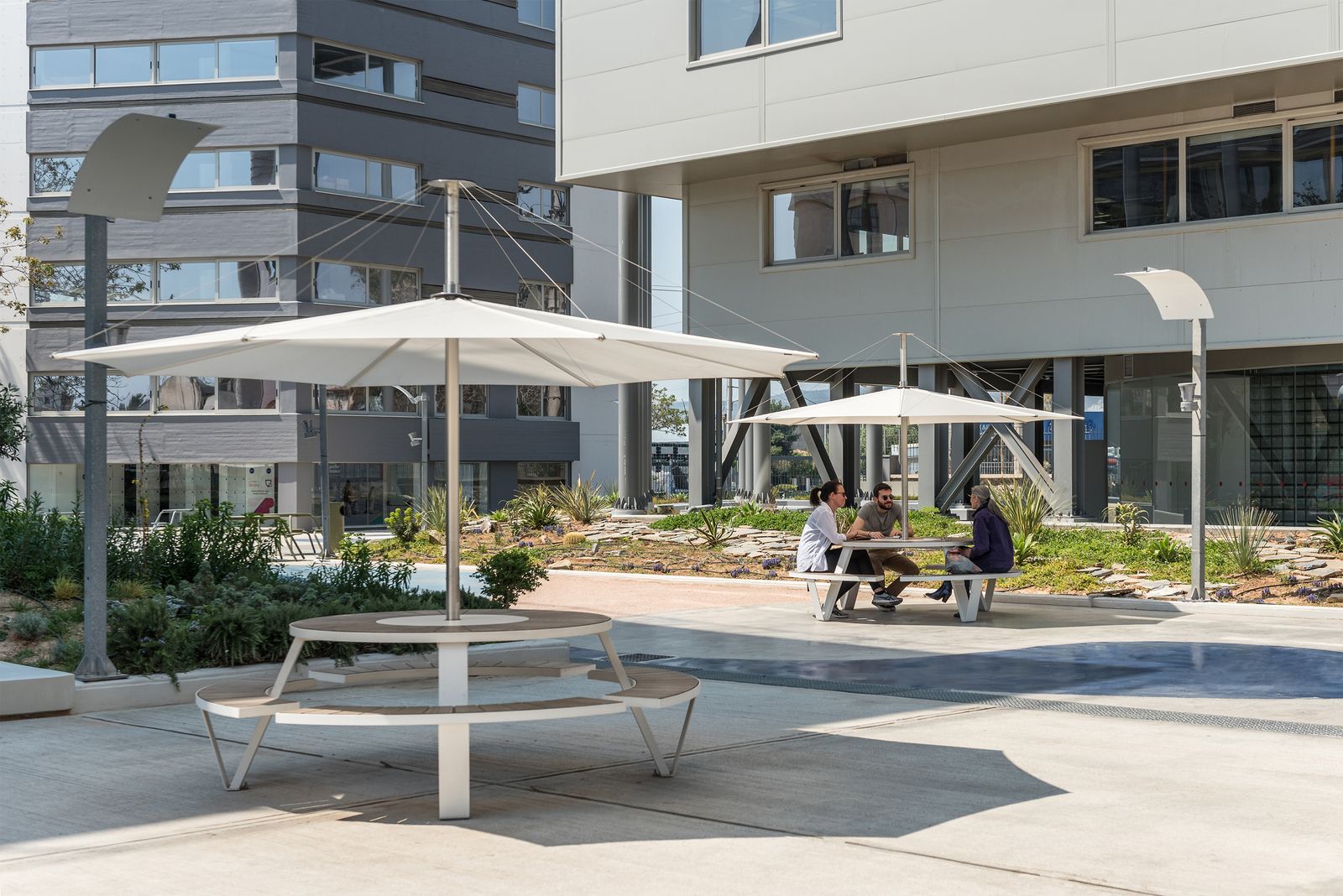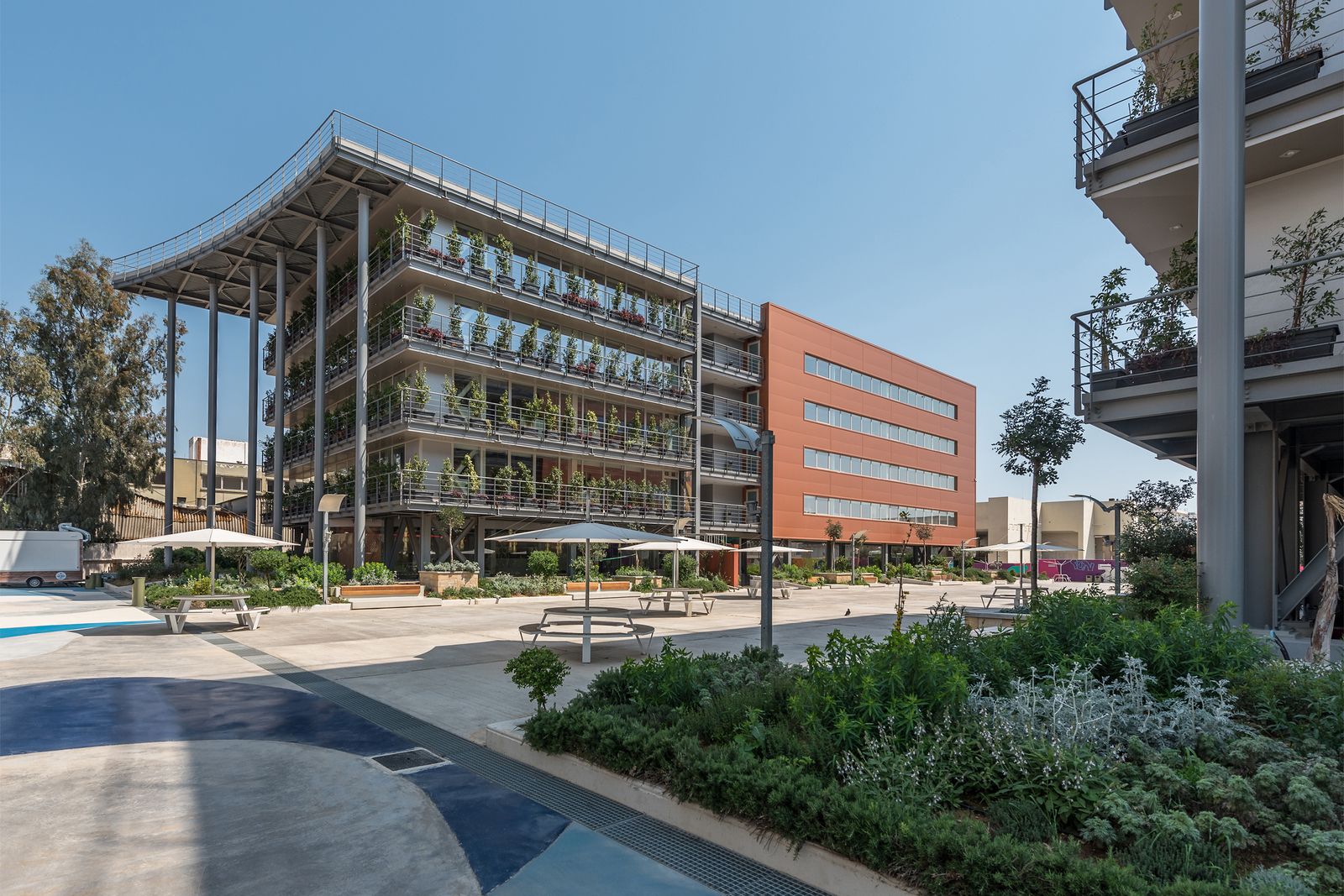 A present-day agora
In the ancient Greek city, the agora was the place where the citizens would gather, the center of political, economic, and spiritual life, around which the public buildings were lined up. With an area of 18,000 m² loaded with outdoor seating possibilities, the ENA campus becomes a modern state-of-the-art agora.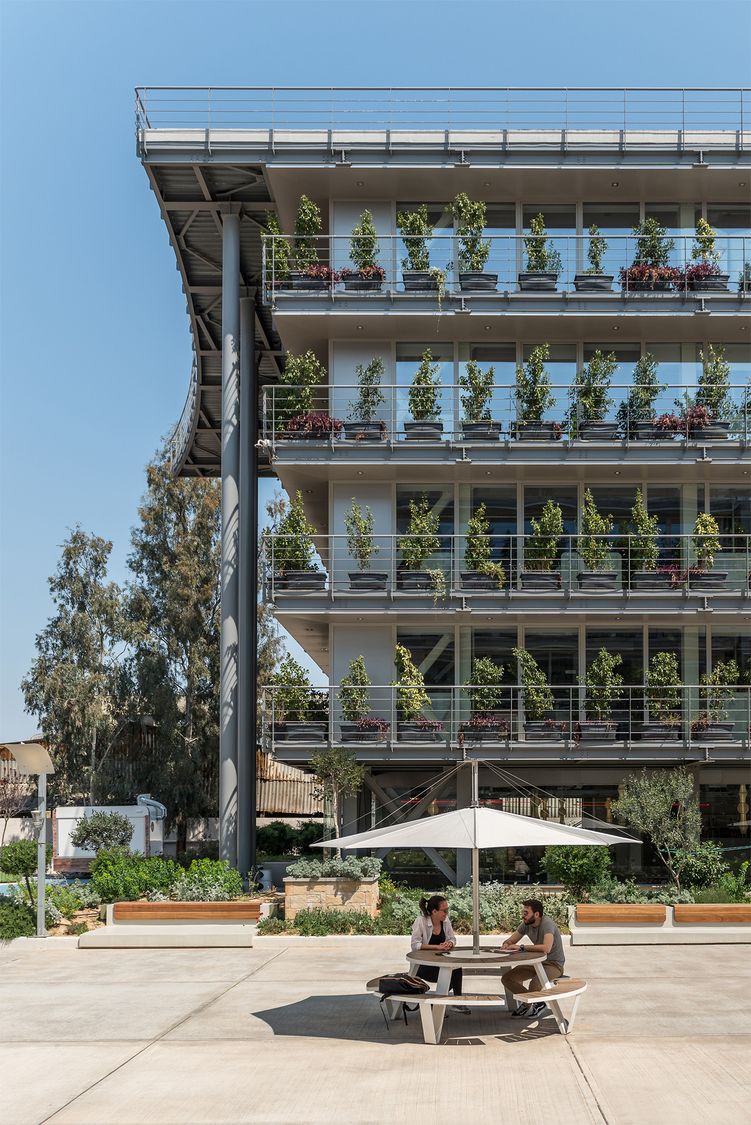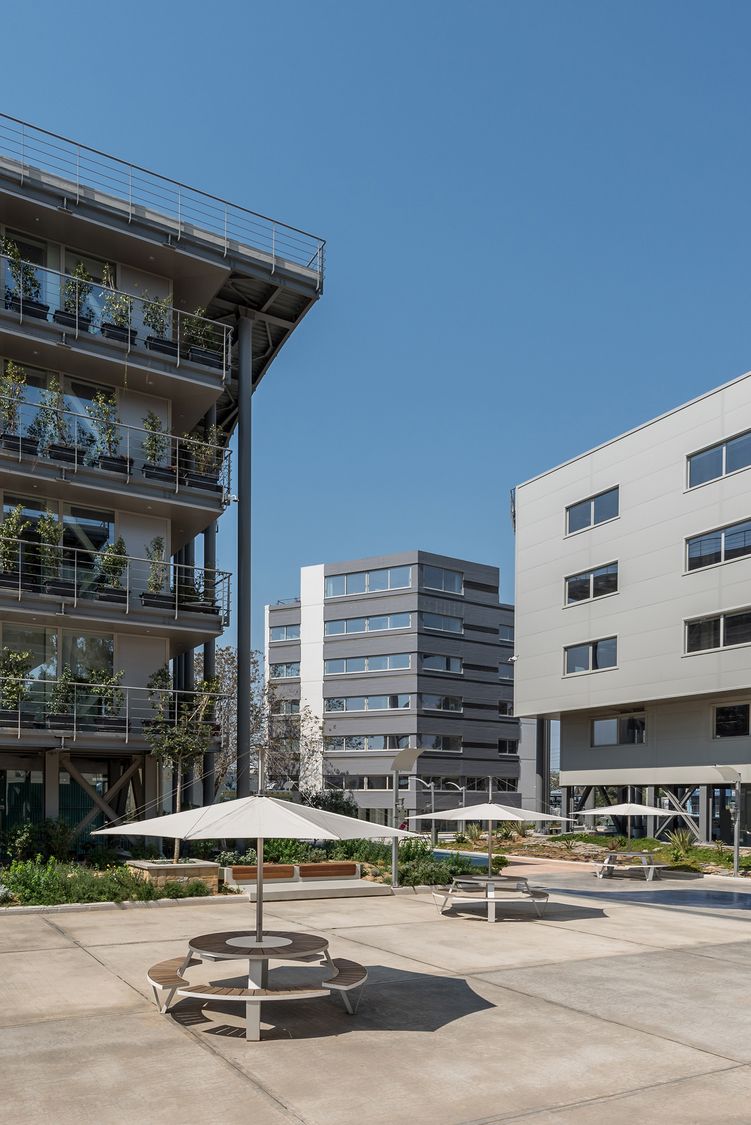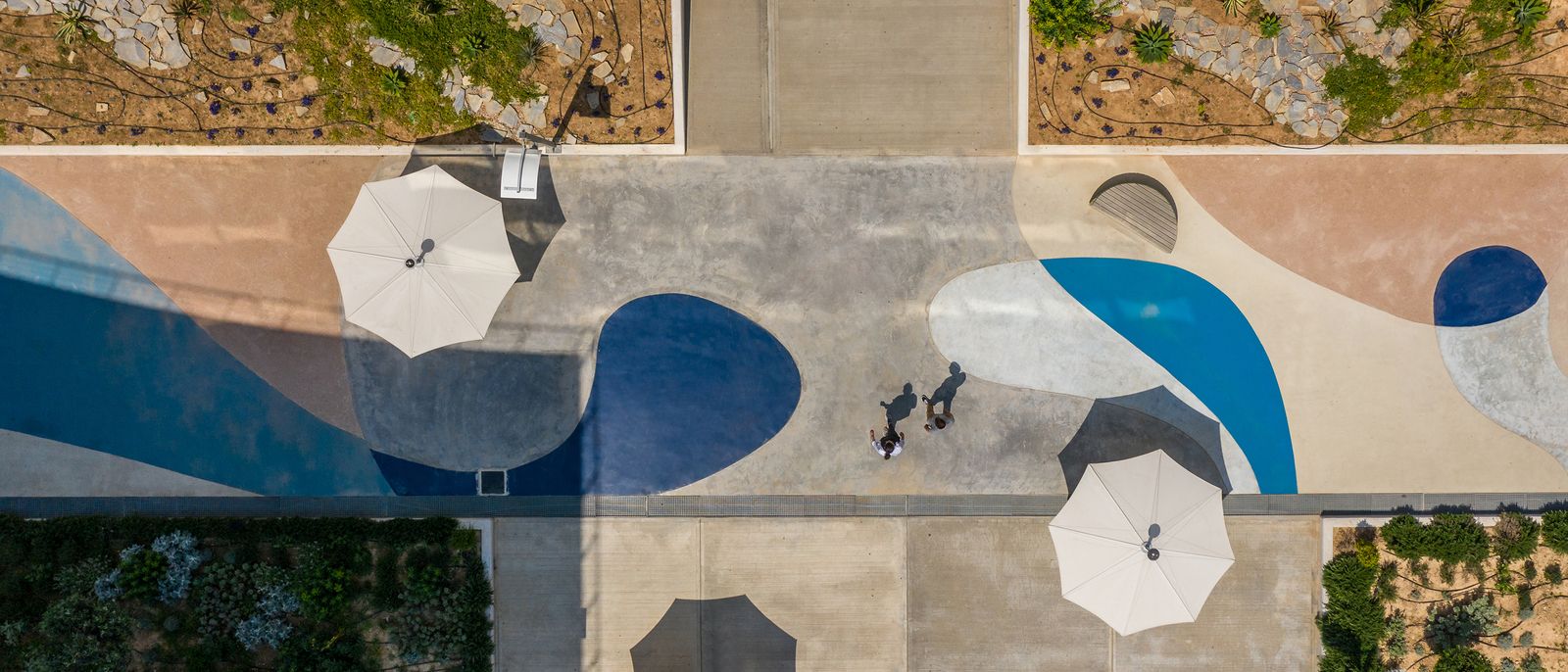 A smooth pattern of concrete with blue and sand curves creates a gorgeous floor mural, surrounded by a green zone with a mix of rockslides and succulent plants.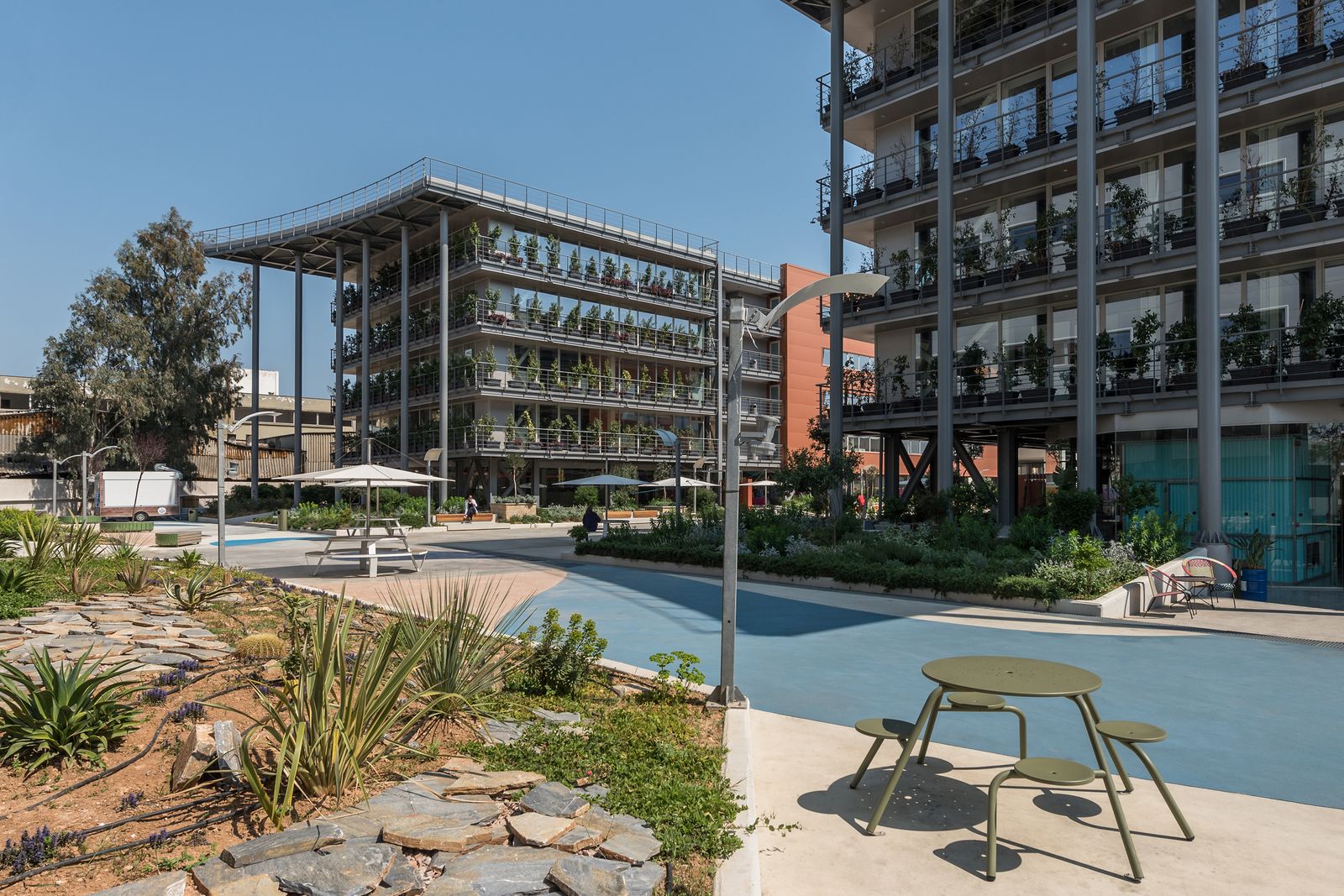 Pictures by Georgios Sfakianakis