The hottest terrace in Barcelona
Barcelona, Spain
In projects, Pantagruel, Inumbra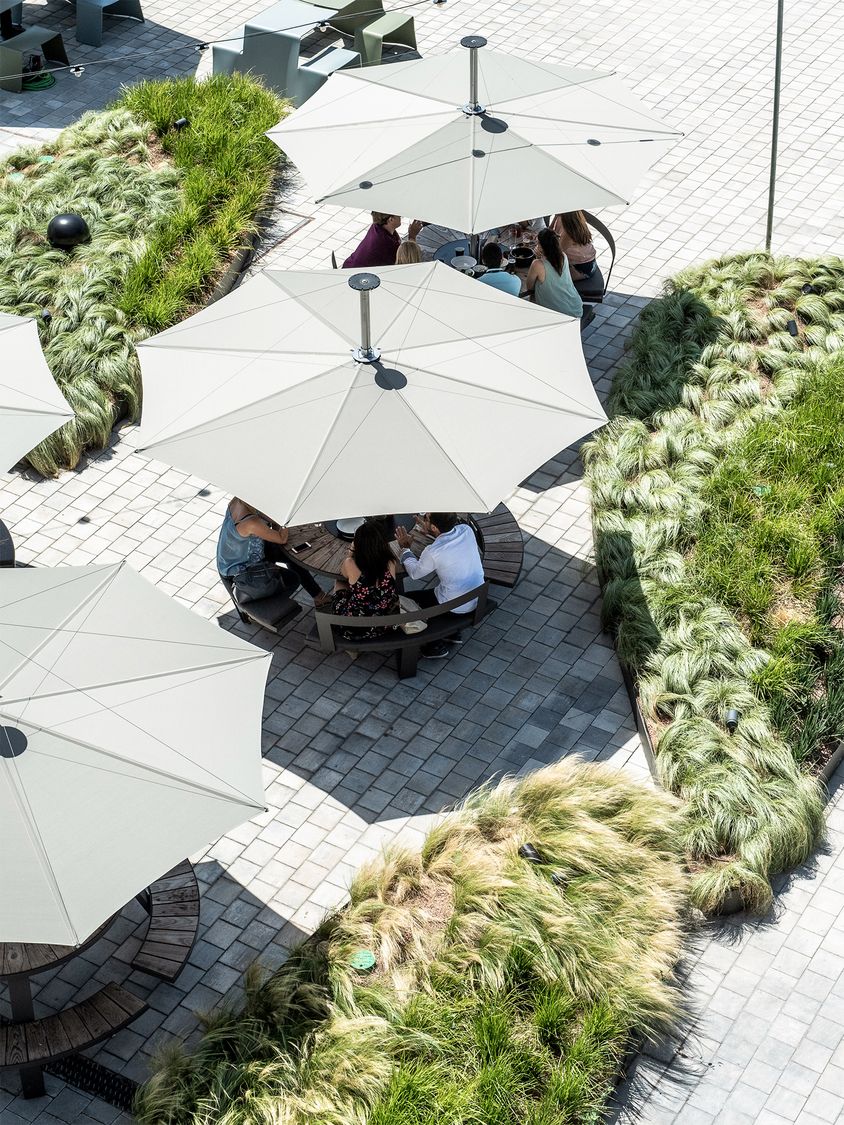 With views of the port of Barcelona, and with gorgeous tables to sit at, this restaurant truly has the best terrace in town!
On the menu, some delicious paellas, croquetas de jamón, burgers and tapas. Yummy!
Seated around the Pantagruel table and sheltered under the Inumbra shade, you'll comfortably enjoy your meal. These picnic tables bring people together and thanks to their round shape, conversations flow naturally!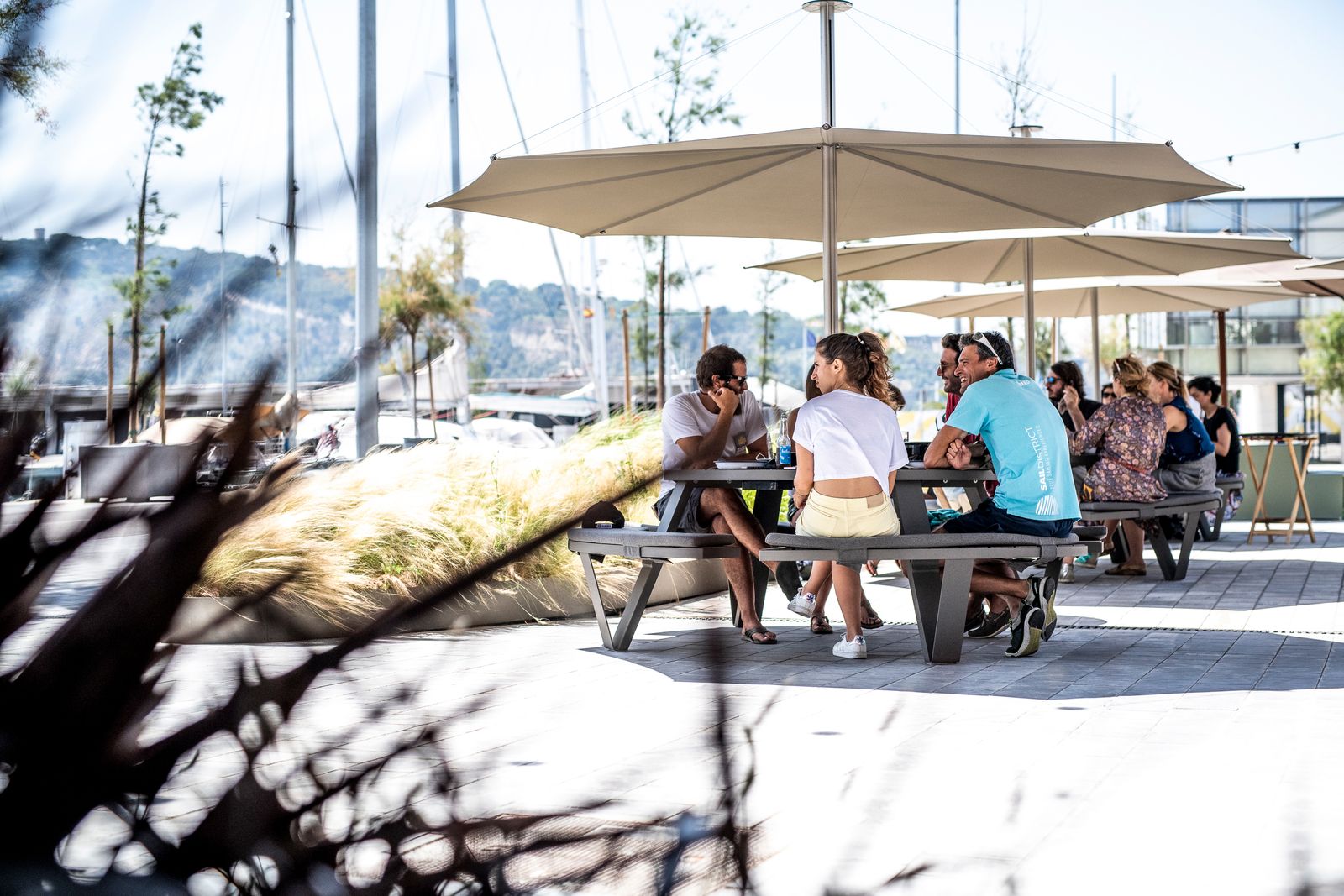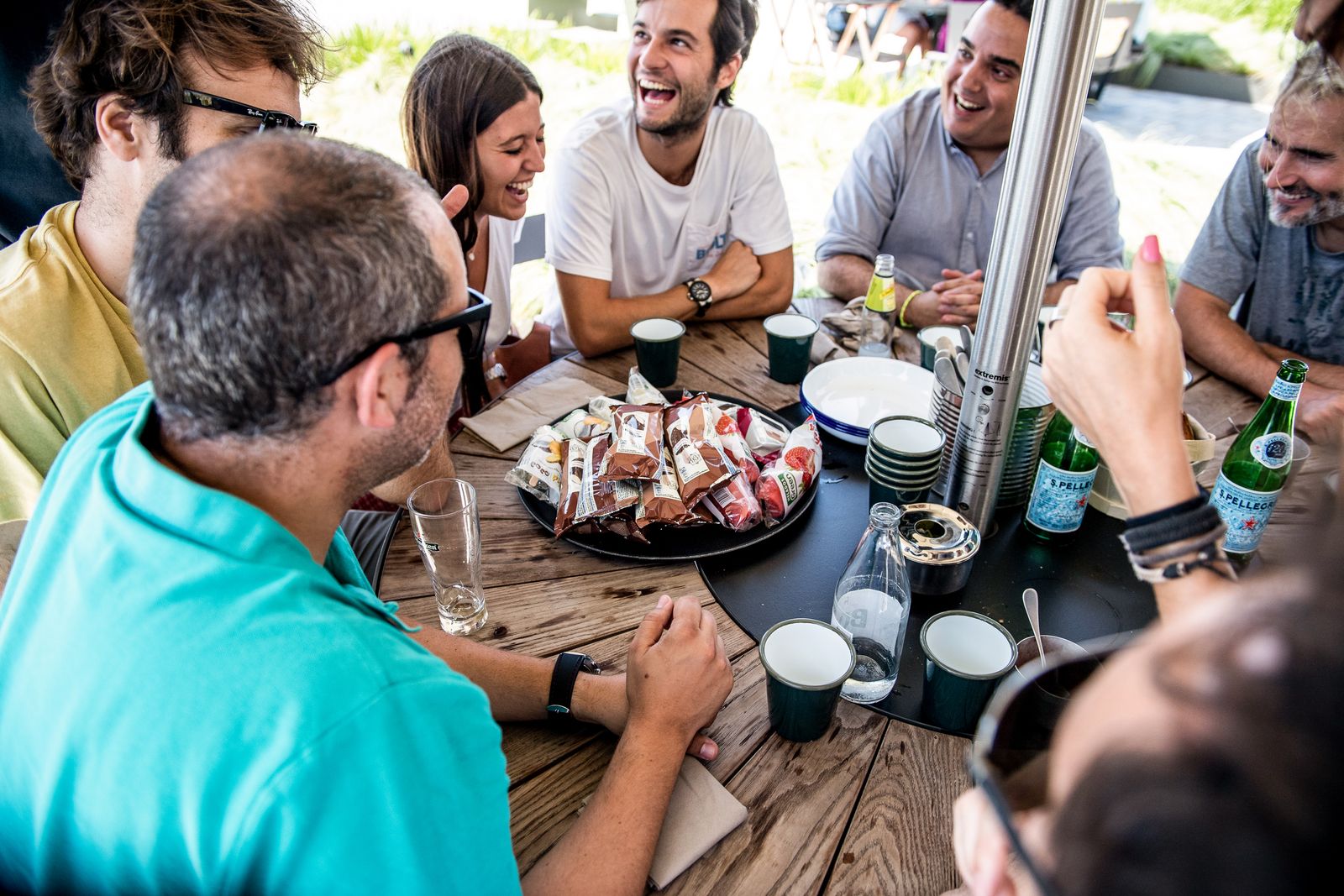 Salir de Barcelona, sin salir de Barcelona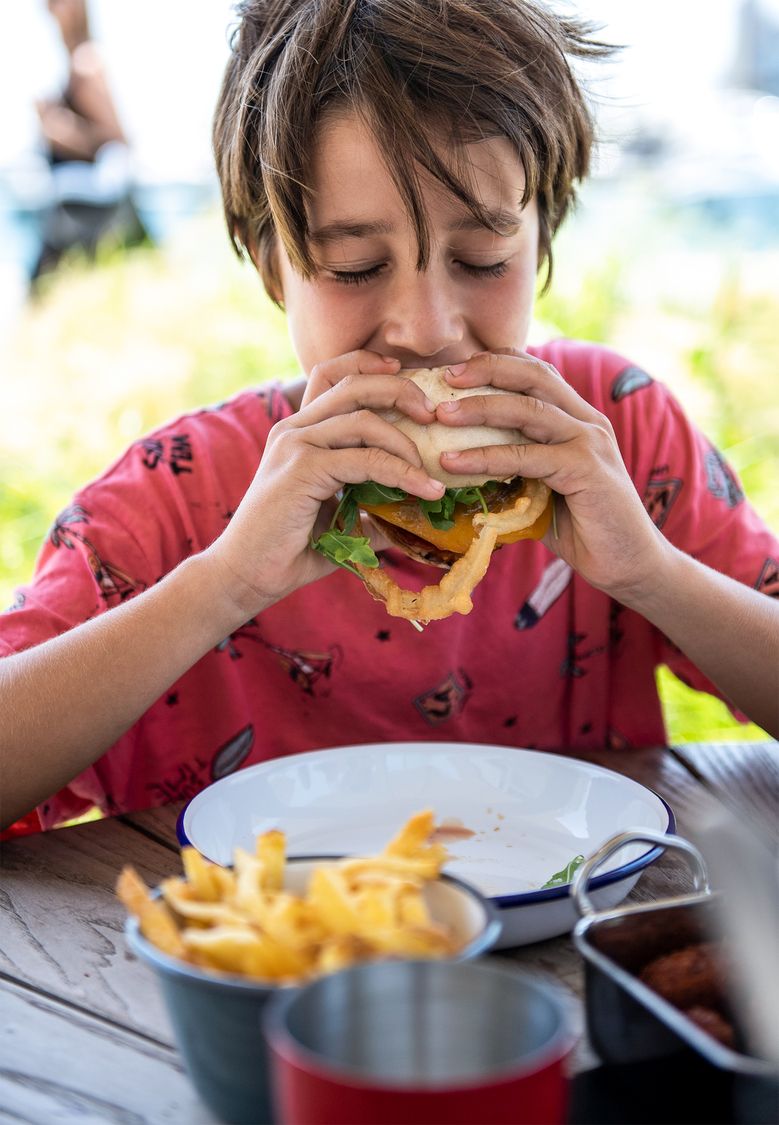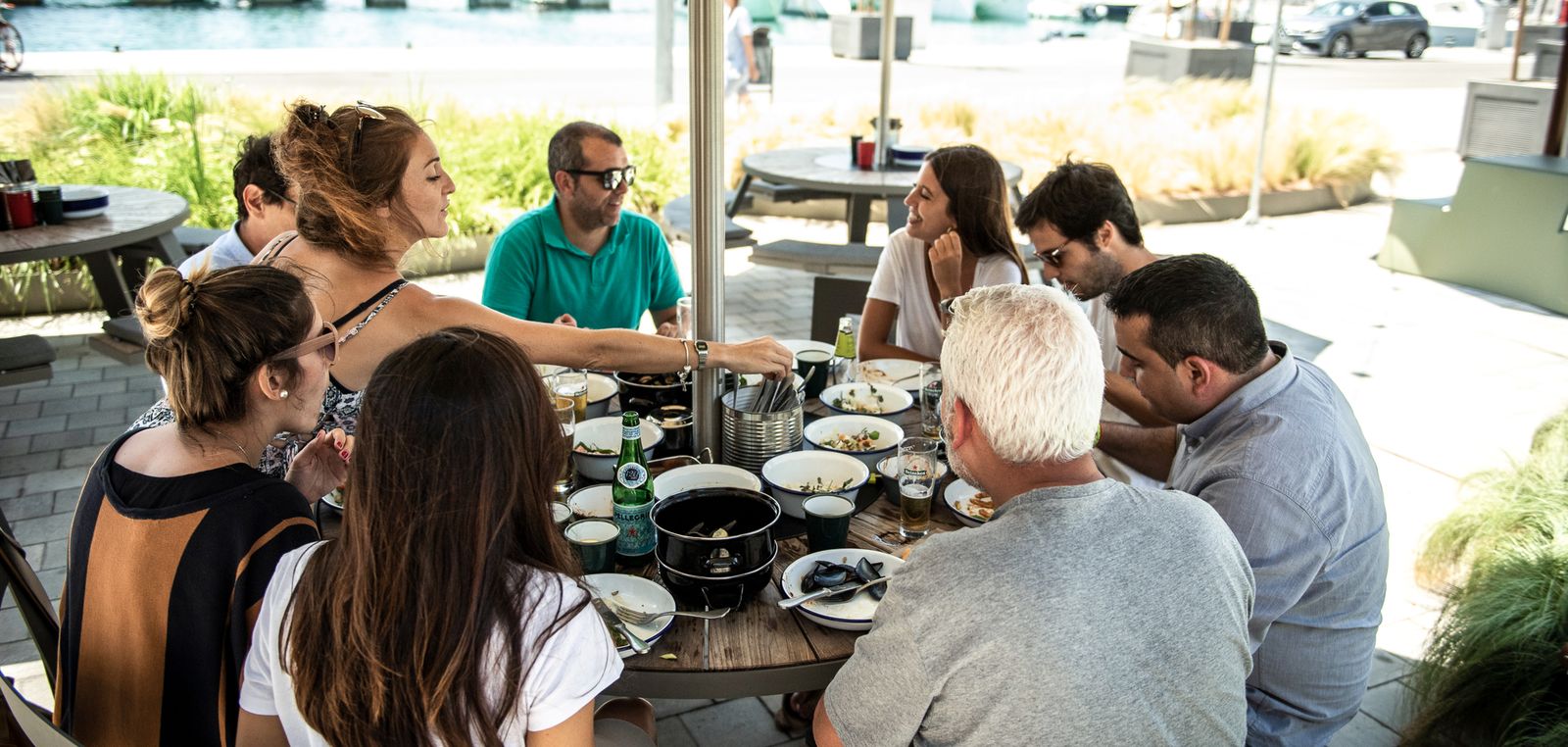 Me gusta terracear, me gustas tú
I like terraces and I also like you
With unraveled seating comfort, clients won't be hurried to leave the terrace. But when the day is over, you're immediately ready to join the fiesta. These tables and parasols can stay outside all year long, simply close the parasols and you're ready!