Wellness hotel
Kortrijk, Belgium
In projects, Walrus, Captain's Chair, Marina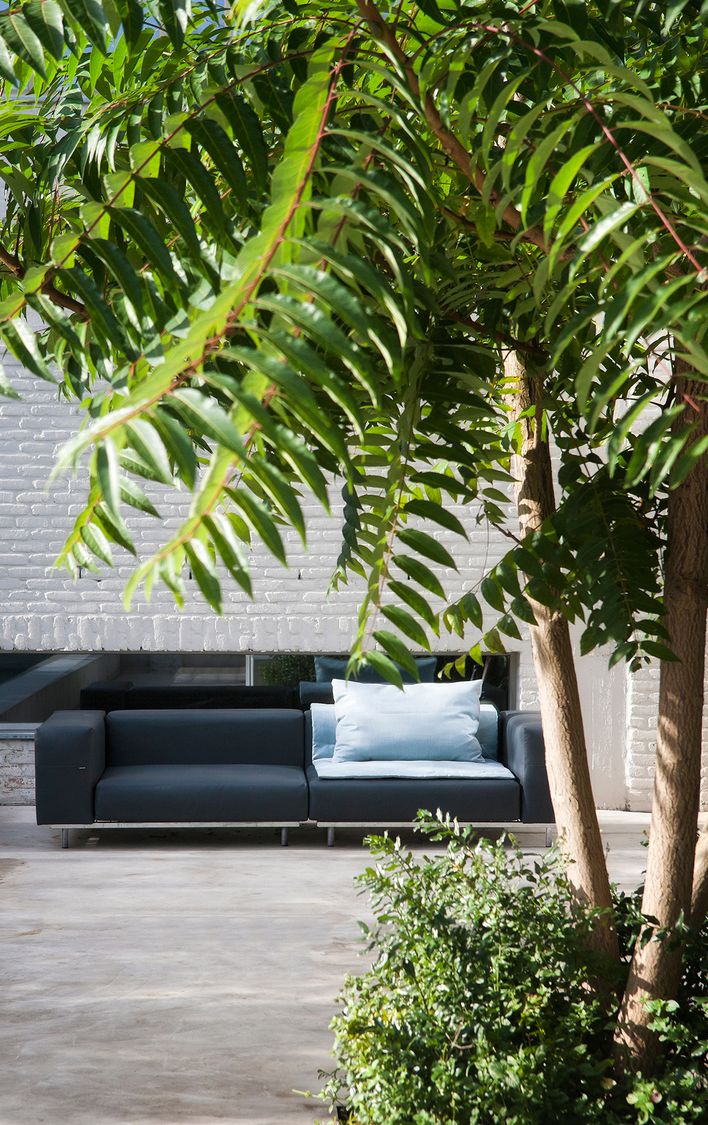 The Walrus sofa is a perfect fit for the quiet and soothing vibe of this high walled city spa. Hush now… let's close our eyes and imagine our next trip to the spa center!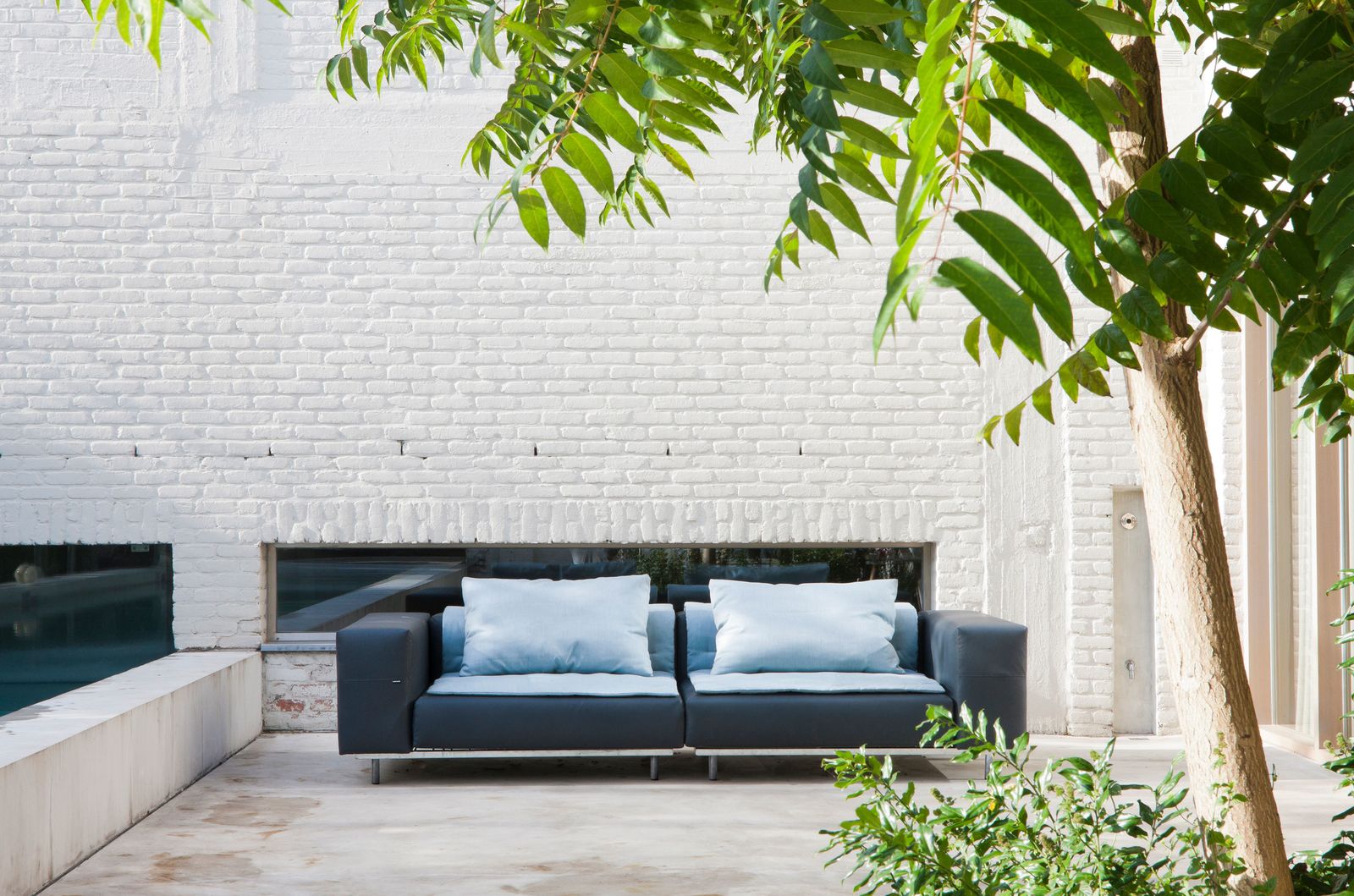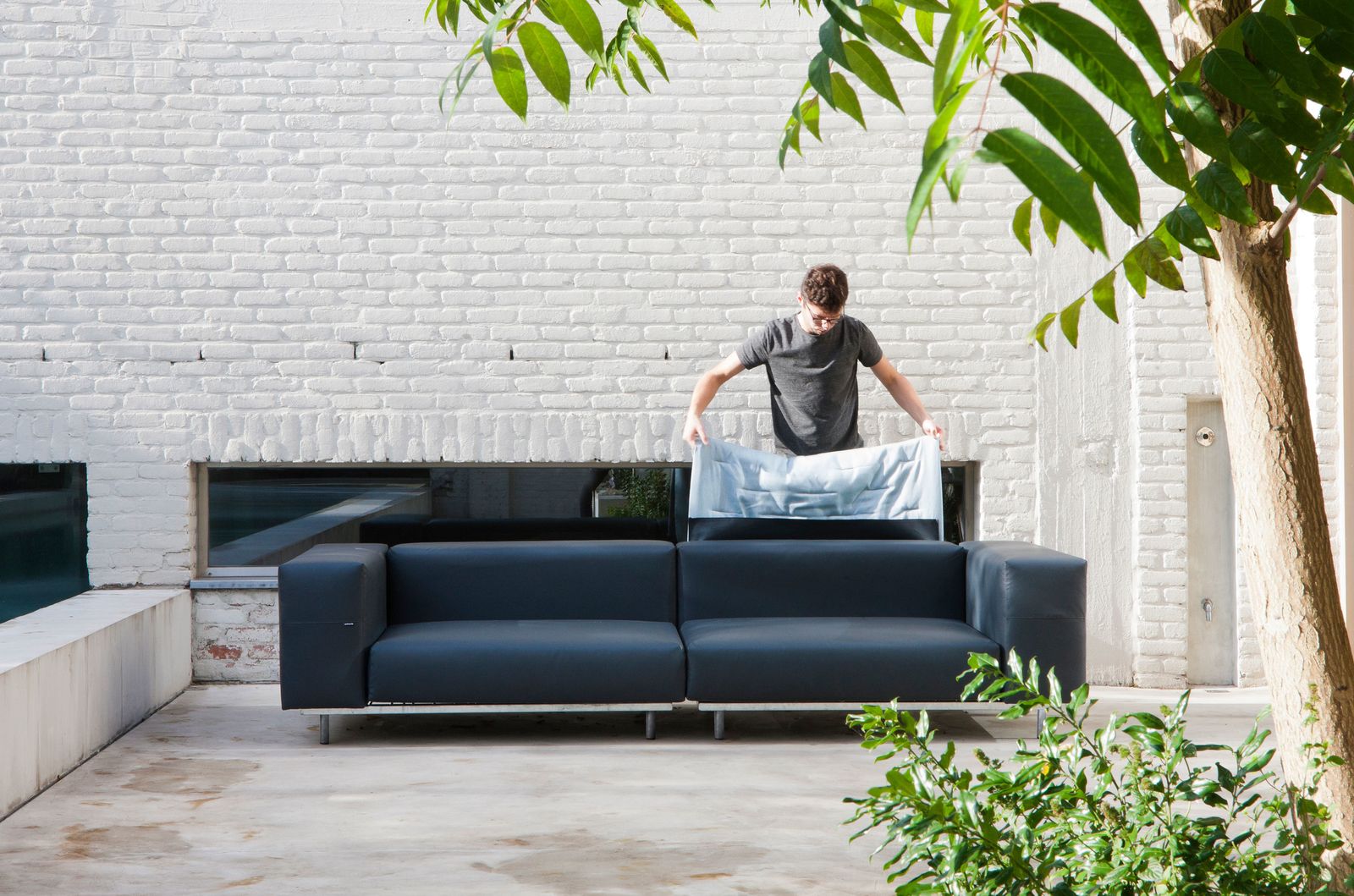 Get snuggly
Private area with Walrus sofa
The Walrus in dark grey Tarpaulin (an extremely durable material) invites guests to enjoy a glass of champagne after a relaxing massage. Harmoniously combined with the Frosty chiné (light blue) throw and comfort cushion, it is the ideal spot to cosy down after a refreshing swim.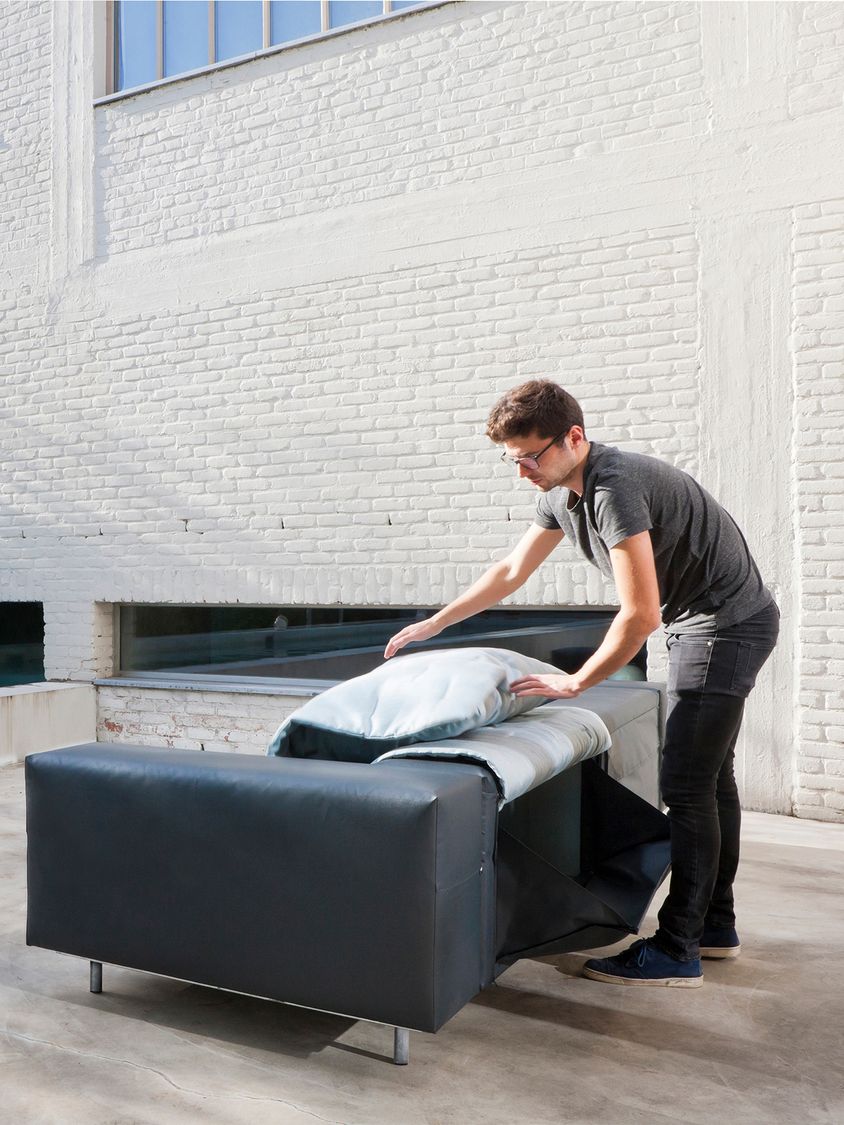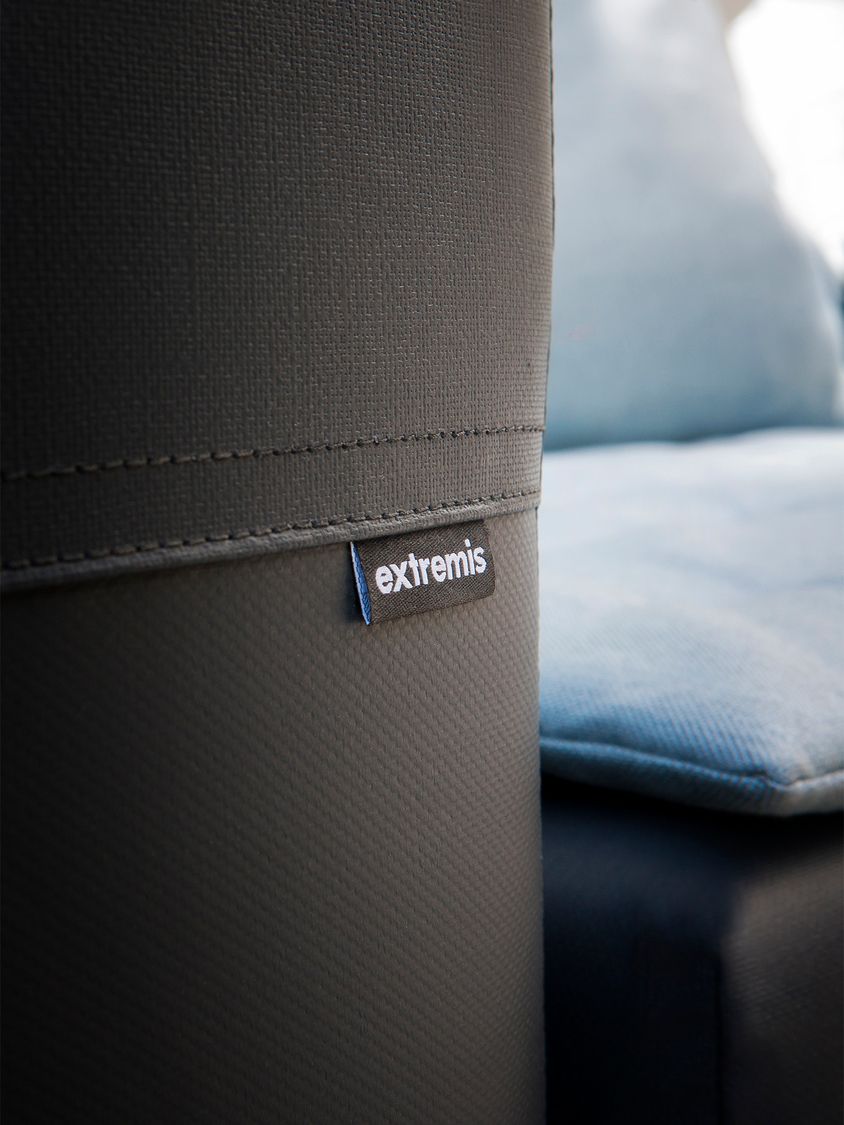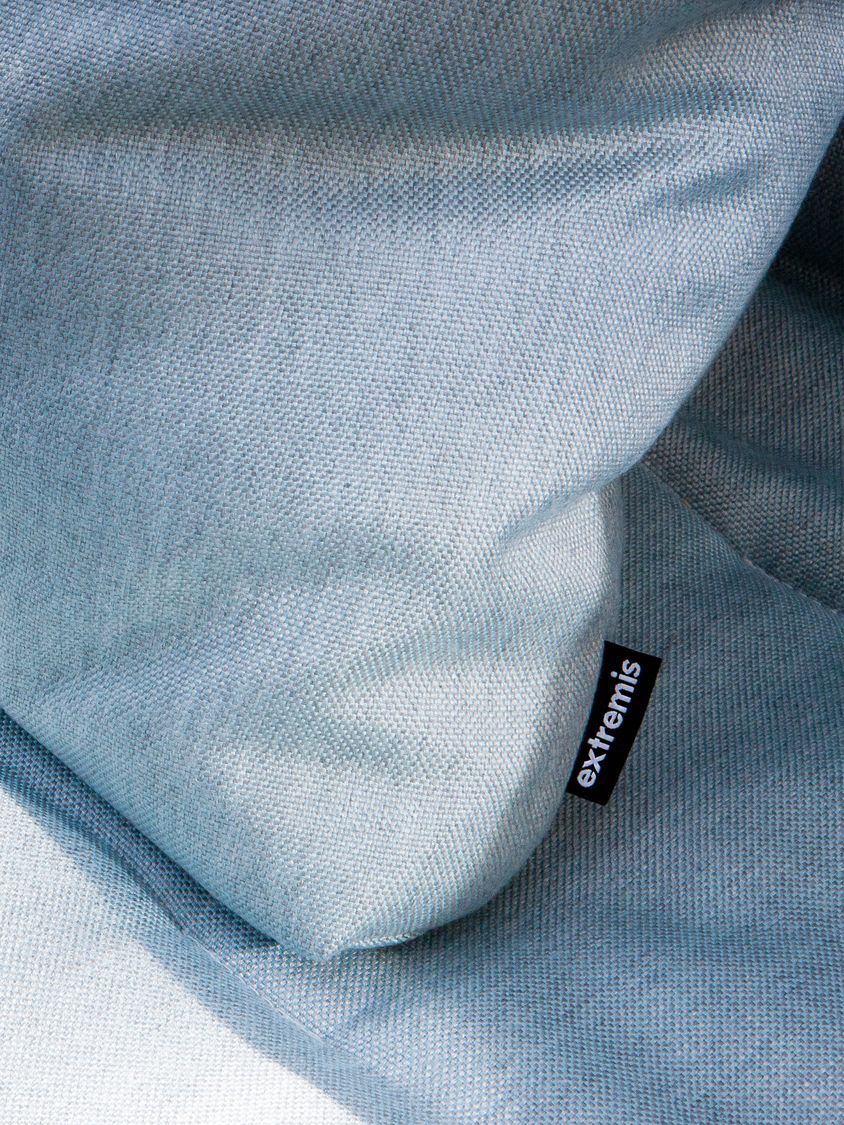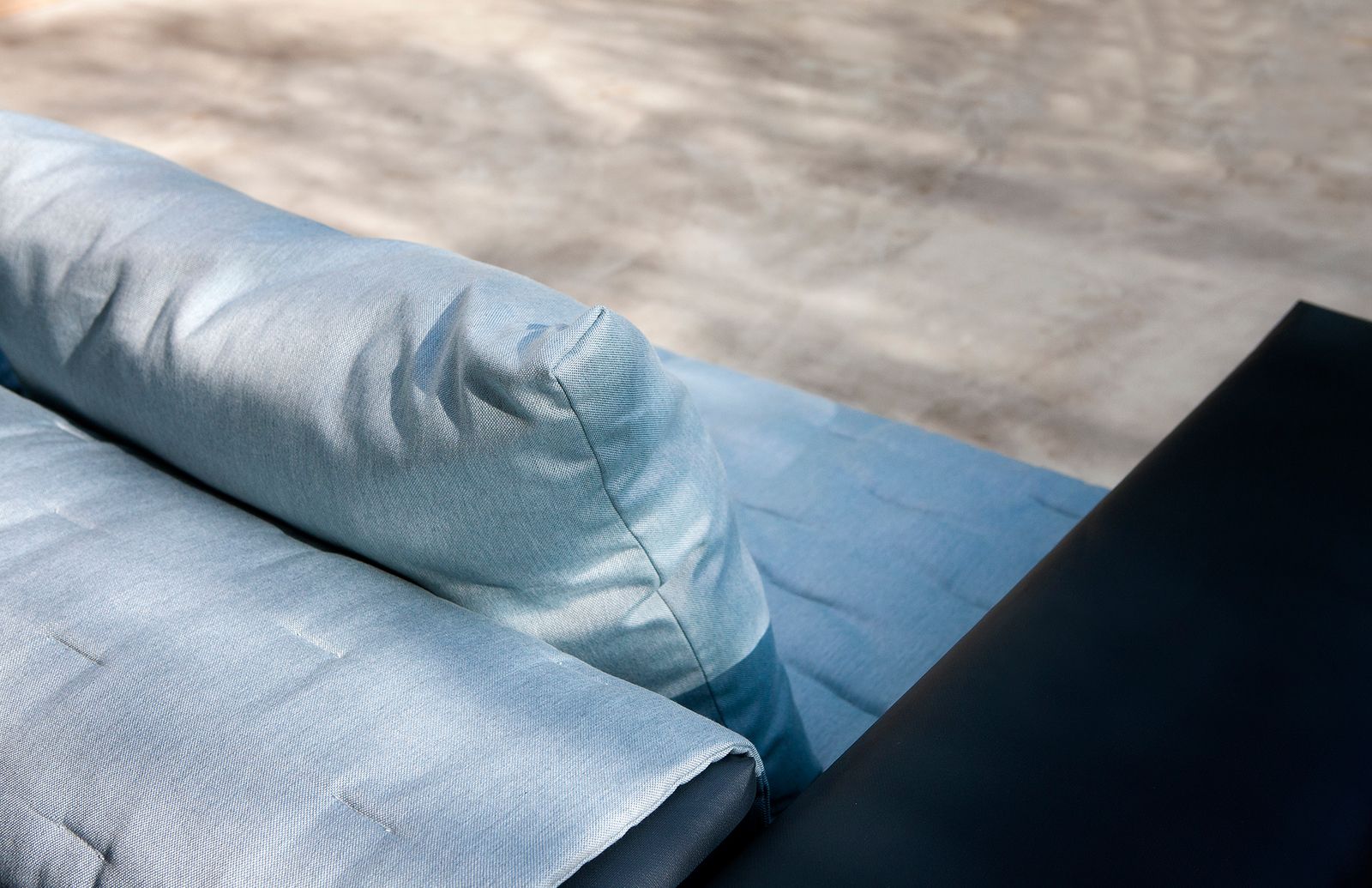 Social retreat
Dining area with Marina bistro and Captain's chairs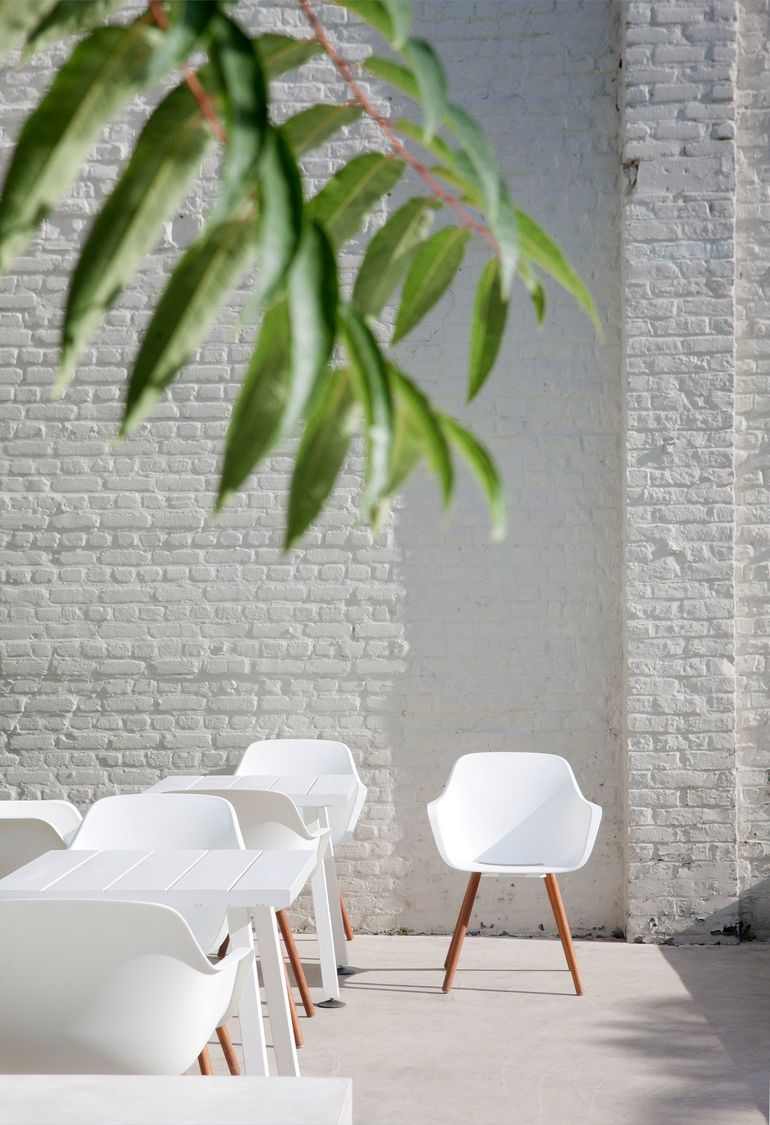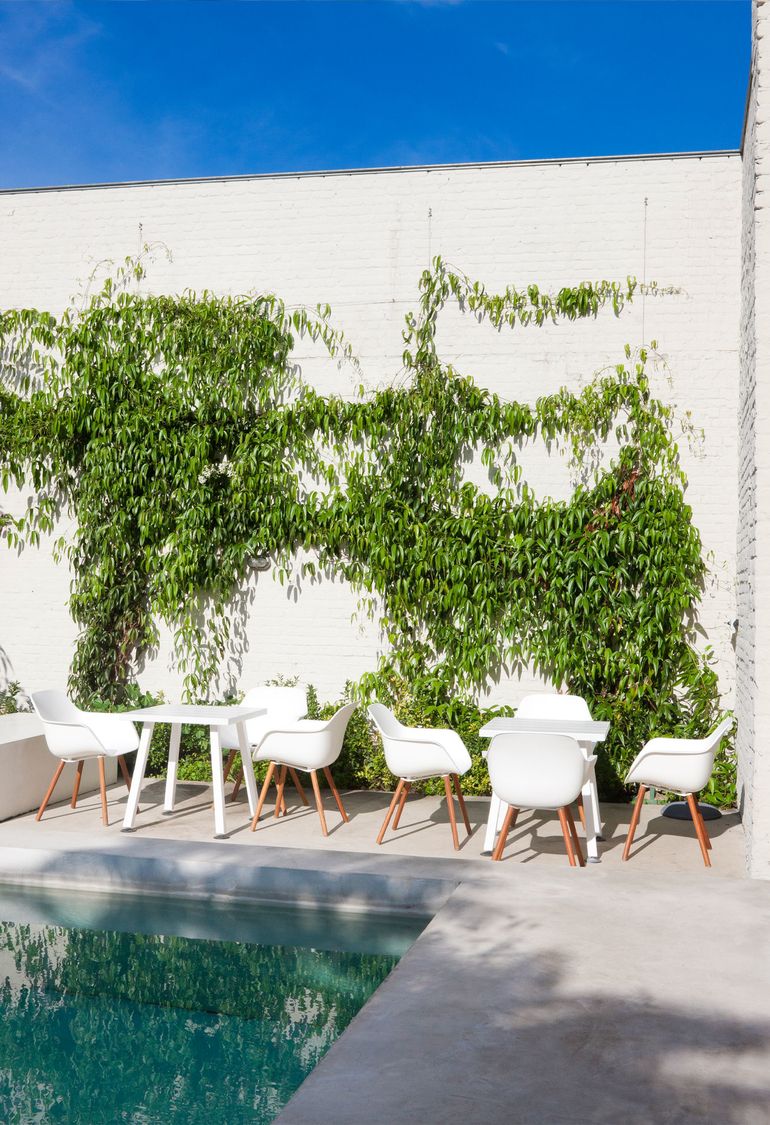 Pictures by Hilde Verbeke