Winter wonderland
Grand Rapids, United States
At home, Hopper, Sticks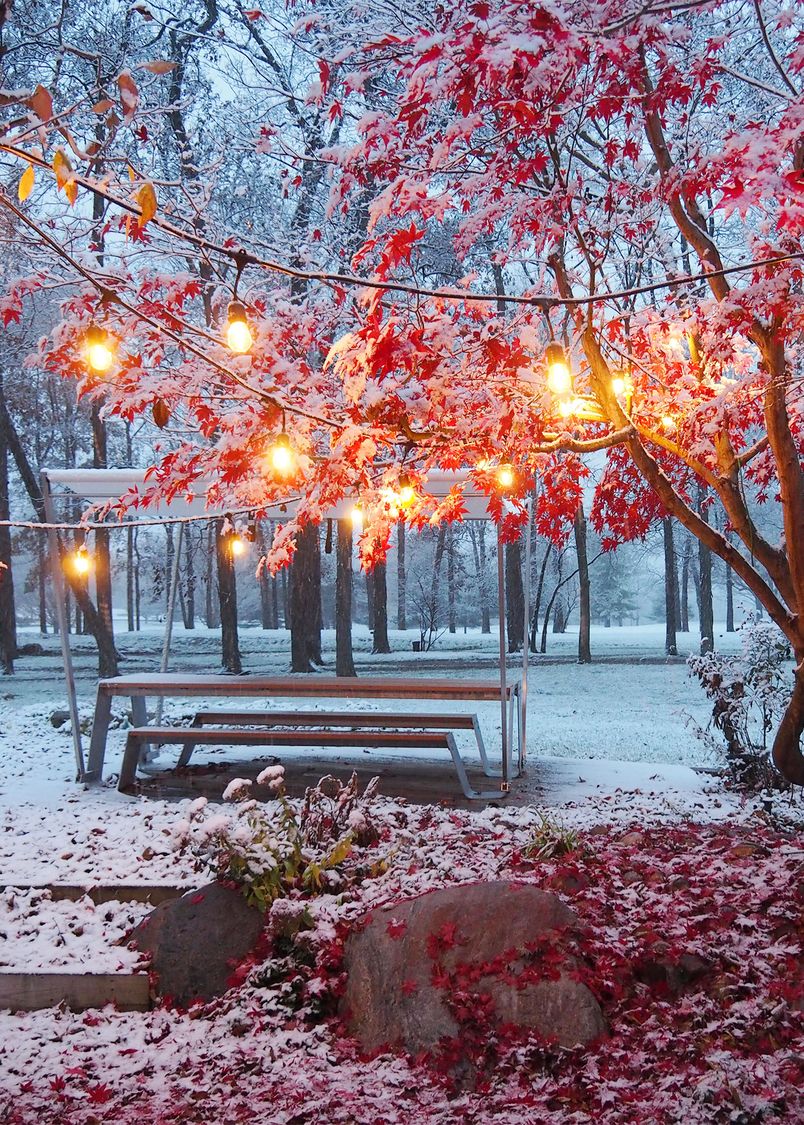 Winter may not be the ideal season to sit down at your beloved Hopper picnic, but it sure looks good in this snowy scene. Because time should be frozen every once in a while. This garden in Grand Rapids, Michigan, looks like a winter wonderland, straight from a fairytale. It's around this time of year when the winter blues set in. So, to brighten up the cold, dark days, outdoor garland lights shine on the Hopper table. It may keep you longing for those long summer nights… Despite snow-covered seats on the beautiful Extremis Hopper table, it's still a season for togetherness.
Fit for any garden
With robust galvanised steel legs and a wooden tabletop, the Hopper Picnic table is extremely durable – but remember to sand and oil the wood regularly to protect it from stains and slow the roughening process. The accompanying Hopper shade foldable canopy will even endure this weather - just be sure to close the canopy in heavy snowfalls or strong winds.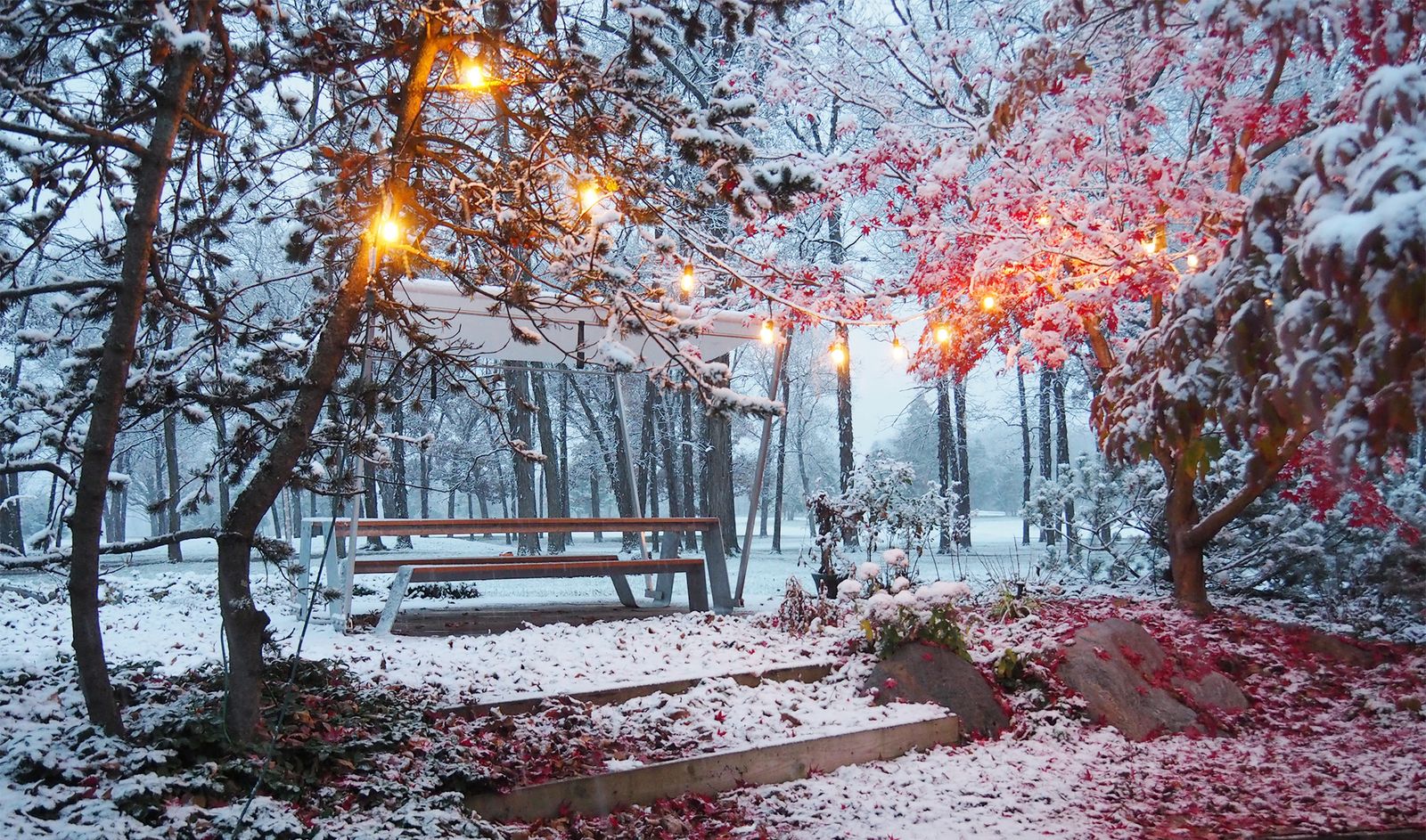 Snow falls, while the reddened leaves still cling to the trees.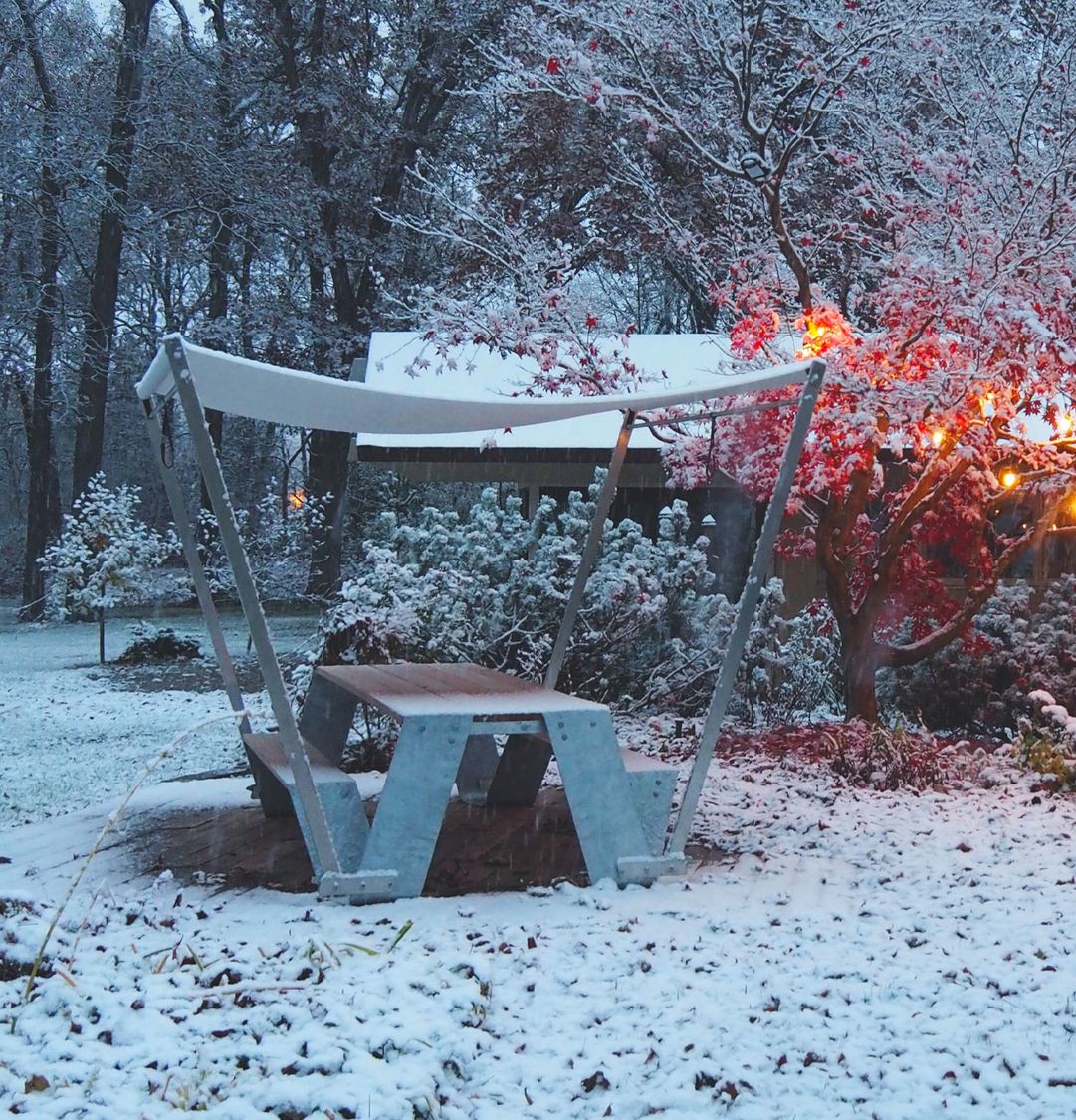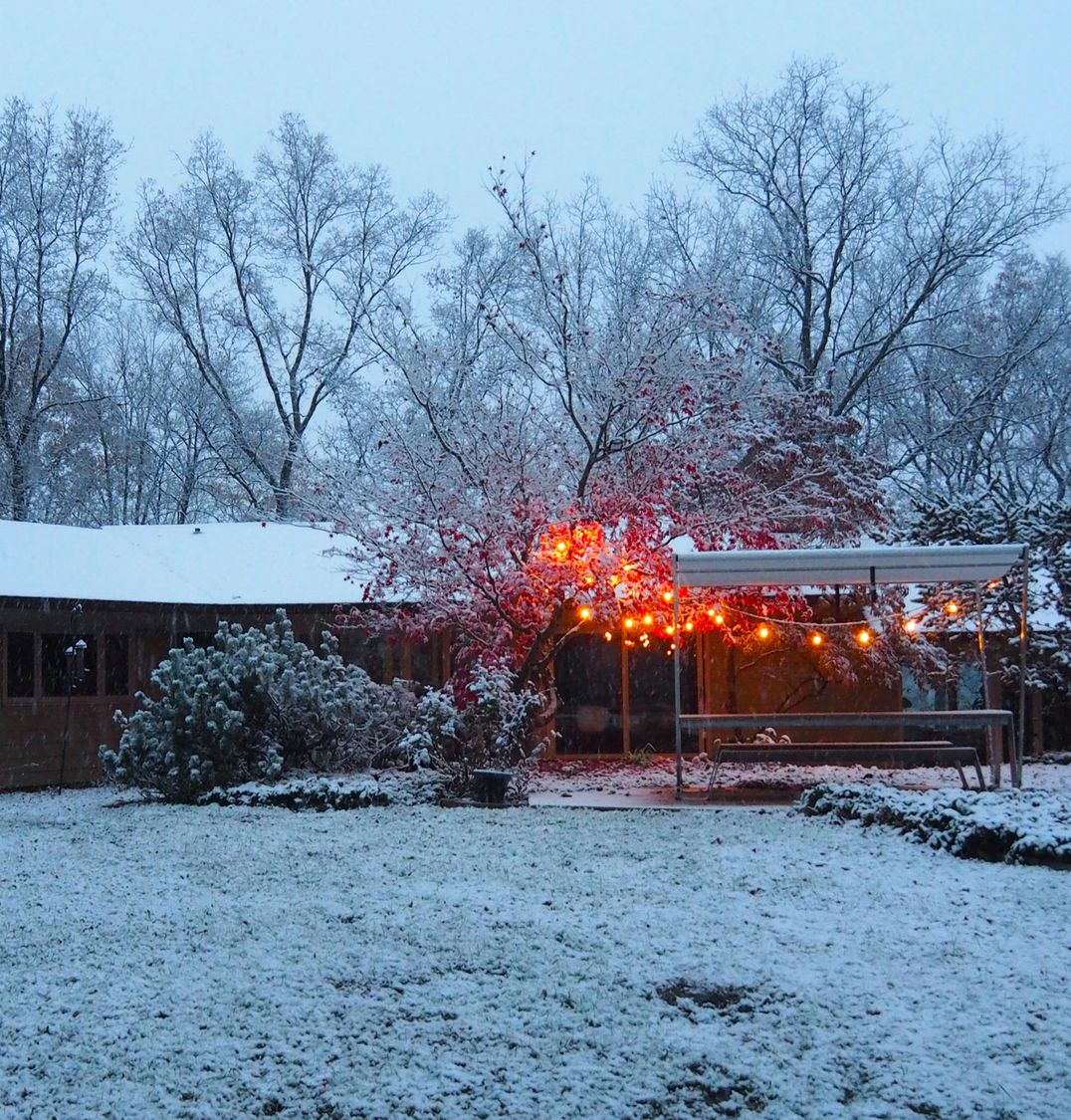 The wonders of Lake Michigan
Did you know that average snowfall in Grand Rapids Michigan is about 70 inches a year? Nestled beside Lake Michigan, part of the largest freshwater body on Earth, it has what is called 'lake effect' snow, in which cold air passing over an expanse of warmer water can dump several feet of snow on the shore nearby.