Clearly inspired by hop fields
In the opened and closed positions, Hopper shade echoes the lines of the Hopper design. It opens and closes effortlessly, thanks to an internal spring mechanism that takes up no extra space beside the table. This foldable canopy creates ample shade for everyone in a simple, aesthetically pleasing way.
© Design by Dirk Wynants for Extremis, 2010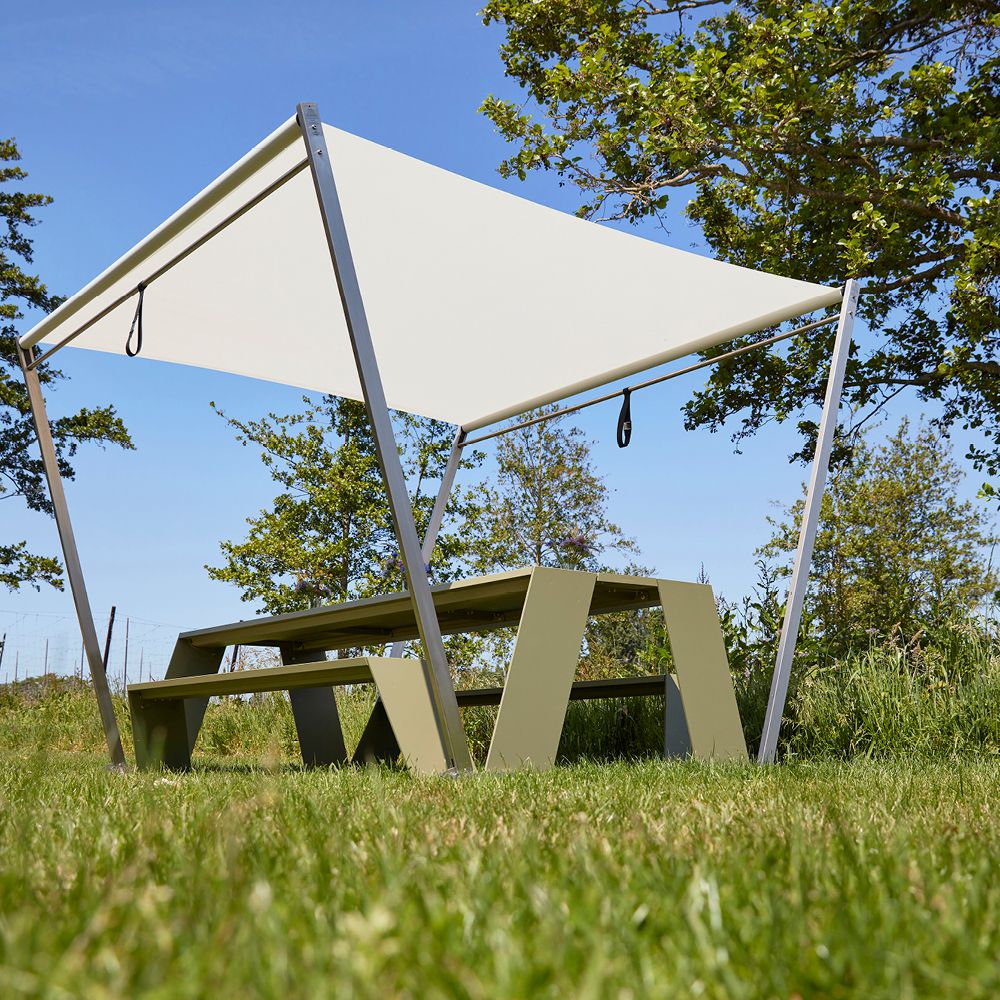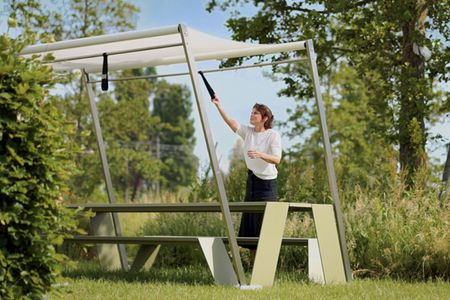 1/4

Rolls itself up
Opens and closes in seconds thanks to roll-up spring mechanism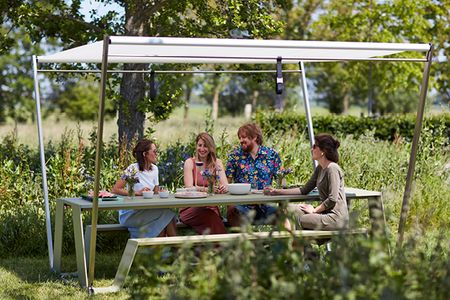 2/4

Enough shade for everyone
Due to the rectangular shape of the awning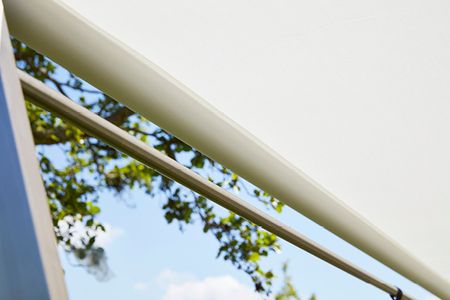 3/4

Highly durable
Made from stainless steel and hi-tech polyester fabric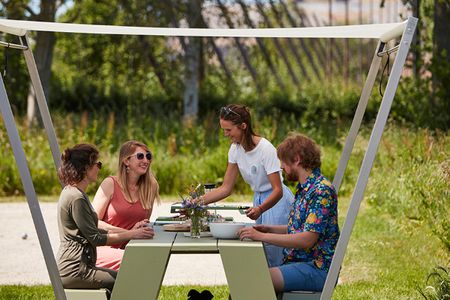 4/4

Aesthetically pleasing
The flat and low surface looks stunning and creates intimacy
Materials
Fabric
High-tech polyester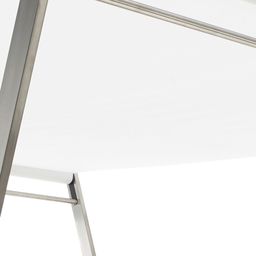 Polyester is the most popular synthetic fibre in the world. The use of special finishing methods makes the fabrics weatherproof, water repellent, dirt repellent, lightfast, etc. High-tech polyester is used for a variety of "sun protection" purposes - from seat cushions to patio furniture through to awning fabrics. High water and UV resistance guarantees an excellent long-term appearance.

Choose wisely
Tree leaves, dust, CO² emissions, pollution, bird droppings etc may leave marks on a spotless white fabric, so keep this in mind when choosing the perfect location for your parasol.
Pole & connection options
Stainless steel 316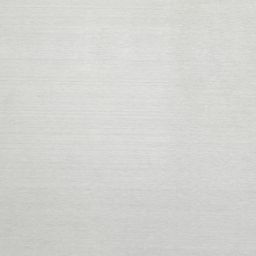 The highest stainless steel quality available is type AISI 316. Aggressive environmental conditions caused by chlorides, acid rain, salt and other rusty materials will require periodic maintenance.

Choose wisely
We advise a regular treatment with stainless steel cleaner or protector, especially in aggressive environments. Products to clean and protect are widely available.
Base
Concrete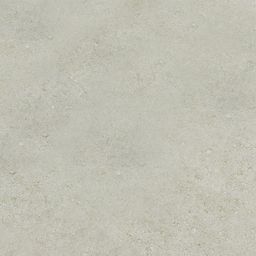 Concrete is a composite material composed of sand bonded with a fluid cement that hardens over time. Our concrete blocks are high-pressure moulded to make them stronger.

Choose wisely
Use concrete blocks, only if floor fastening is not possible.
Colors
Fabric White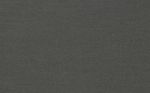 Grey taupe
Dimensions
The Hopper shade is available in different lengths.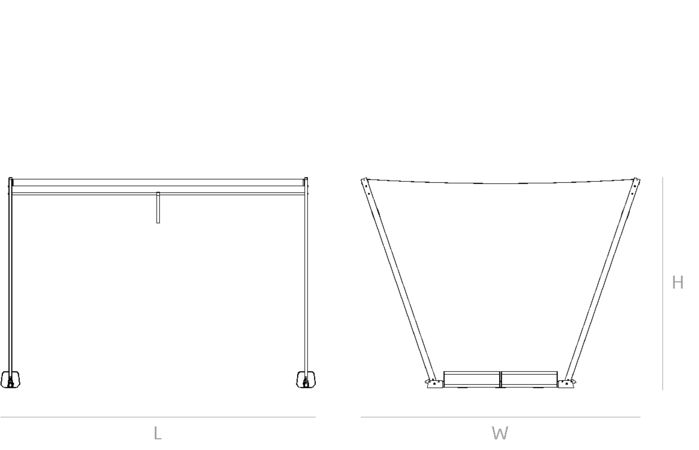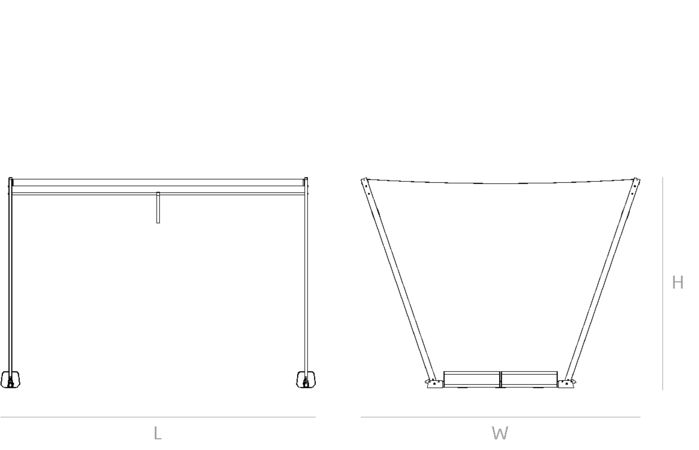 Accessories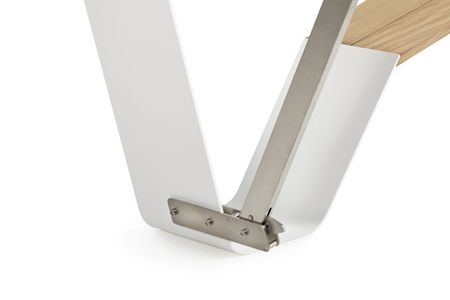 Assembly to Hopper legs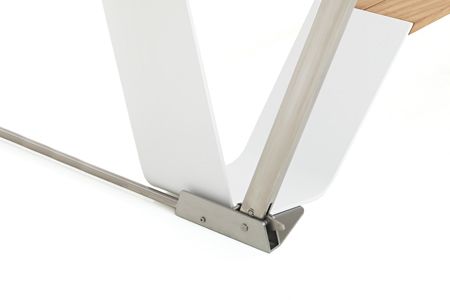 Assembly under Hopper legs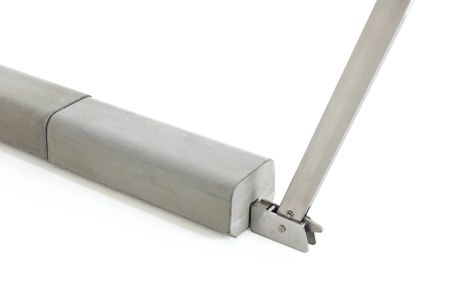 Concrete base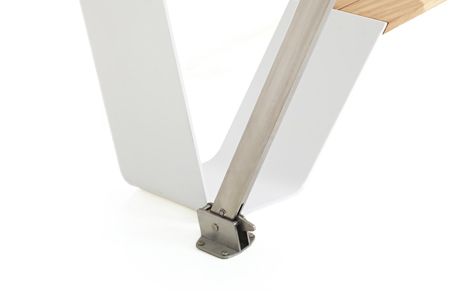 Floor fastening
Other types of the Hopper collection