Yale Science Building
New Haven, Connecticut, United States
In projects, Hopper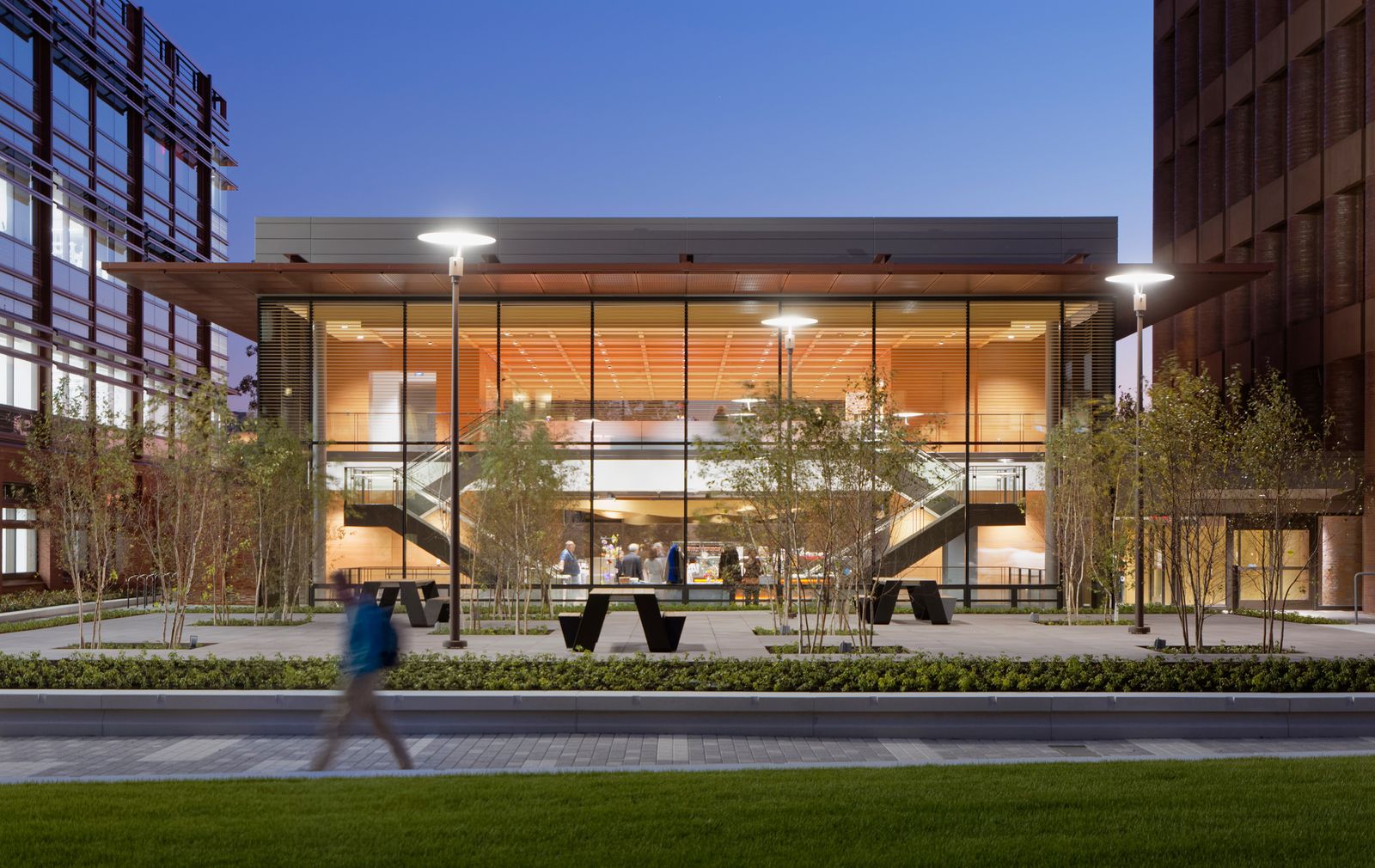 The new Yale Science Building in New Haven, United States, establishes itself as an active, unifying hub for academic life on Yale University's Science Hill campus. The several patios across the seven-story faculty offer students and staff plenty of spaces in which to answer some of the most important scientific questions of the 21st century.
A pavilion for scientific breakthroughs
The plaza known as "The Pavilion" is the centerpiece of Science Hill. The prestigious Yale university invites students and lecturers to pop outside and catch some fresh air. In addition to our classic Hopper picnic tables, custom-made Hoppers offer wheelchair accessibility and promote a sense of collaboration, collegiality, and socializing.
Students and staff flourish in a comfortable, inspiring setting with convenient dining options and outdoor study spaces with natural light and views of the redesigned landscape. Thanks to these casual outdoor spots for co-mingling, faculty members expect to spark new insights across different fields that can lead to scientific breakthroughs.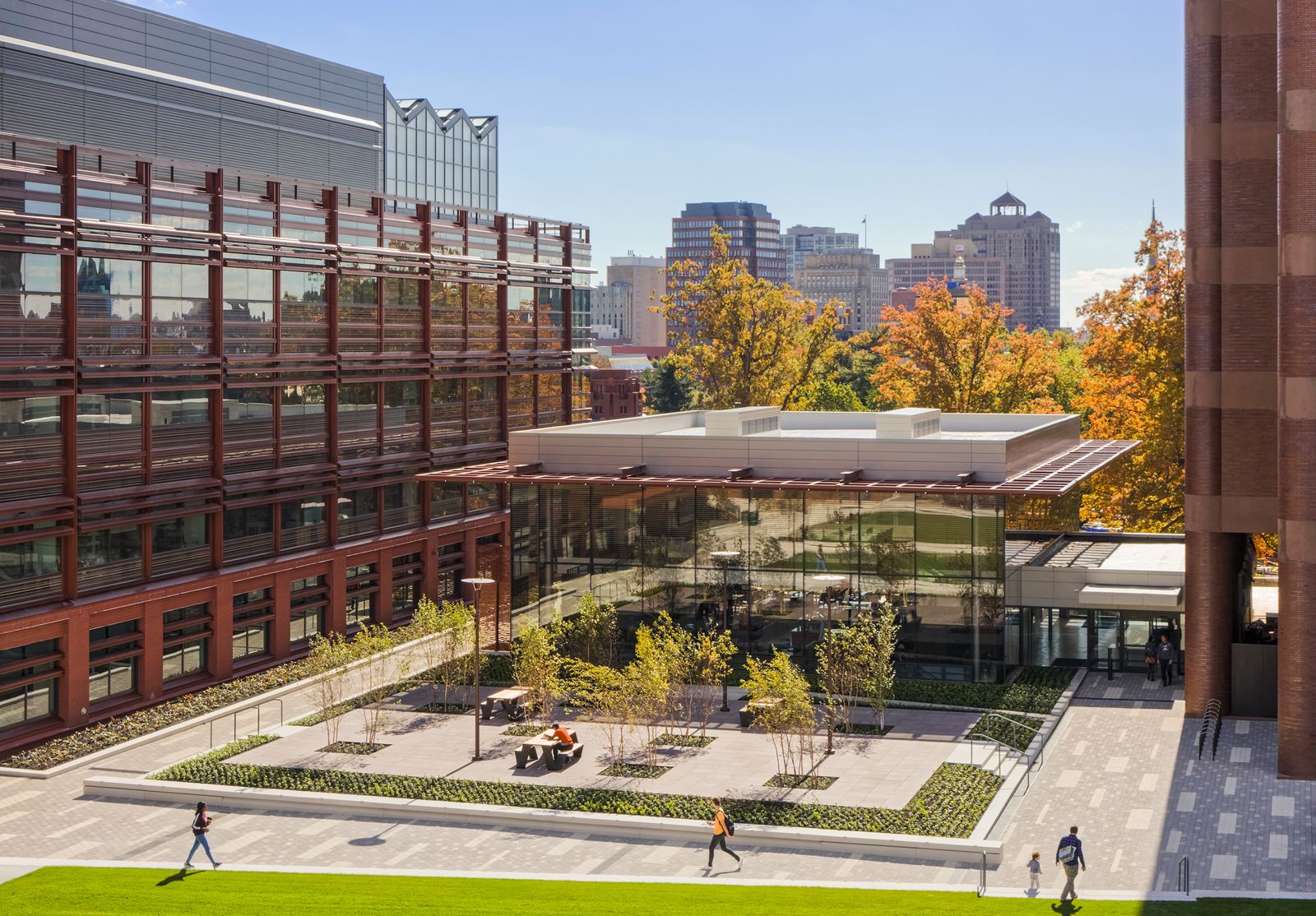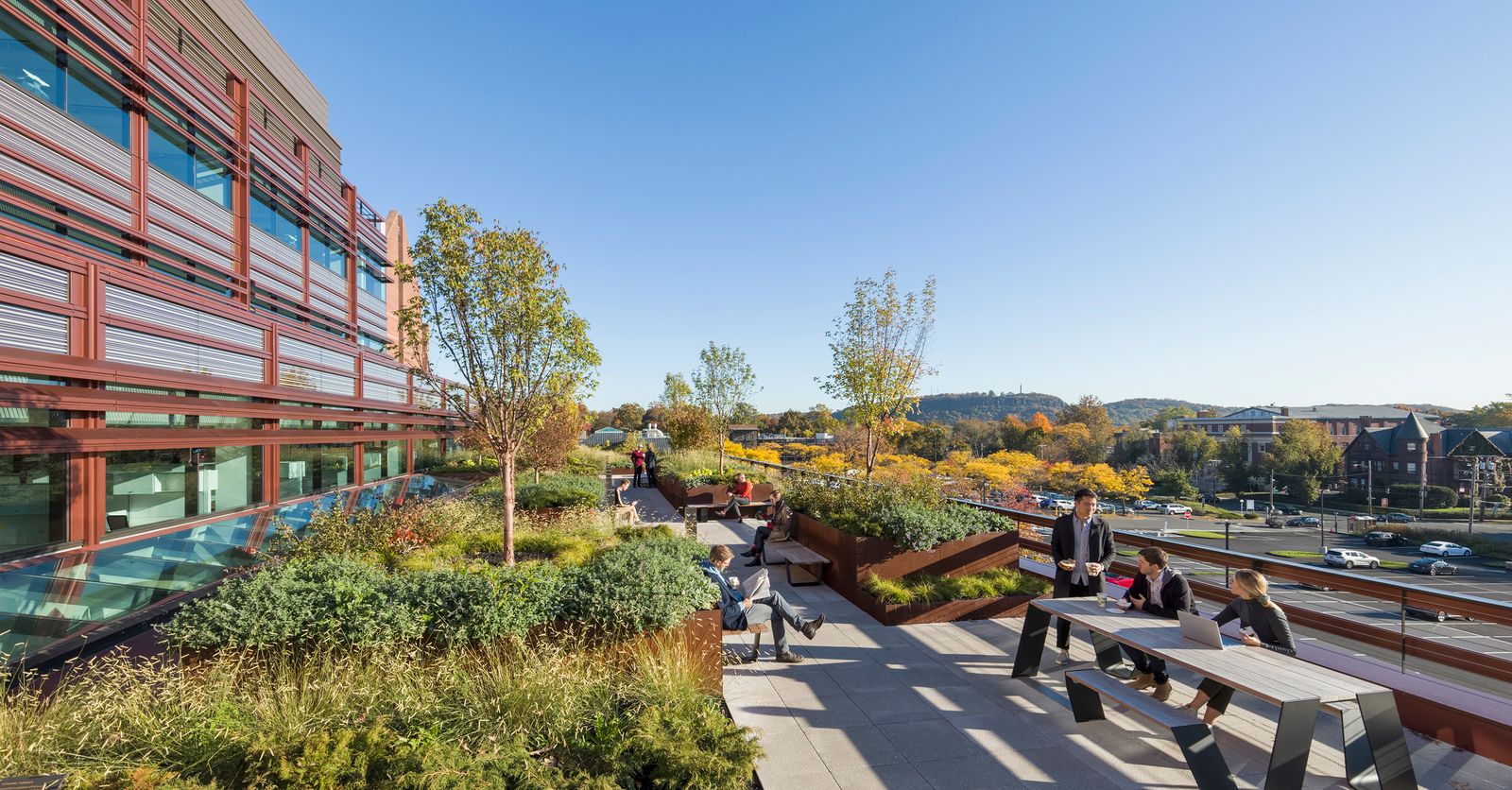 A cutting-edge facility
Continuing Yale's sustainability efforts, the Yale Science Building is the most energy-efficient laboratory building on campus, using only one half of the energy that is typically used by comparable lab buildings. The design also adds significant green space, improves water management, maintains treasured 150-year-old oak trees, and recycles 95% of demolition and construction waste.
In line with this green philosophy, the Extremis picnic tables add to the university's goal of a cleaner and more sustainable future. With a design that is timeless and ultra durable, locally constructed and able to be refurbished in a worst-case scenario, these picnic tables have a long life span ahead.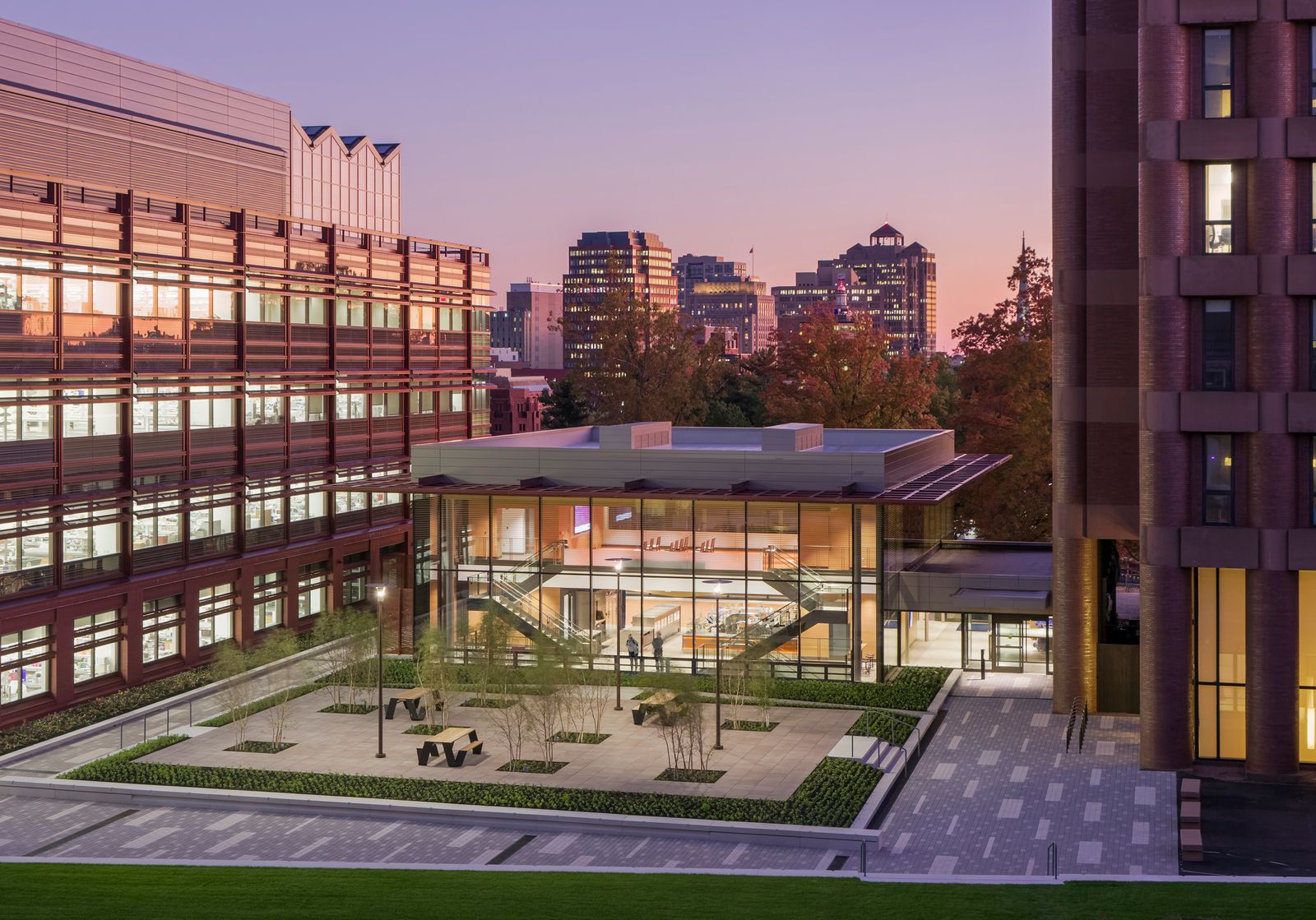 Pictures by Jeff Goldberg - Esto