Walrus color combinations
Discover our eight pre-selected color combinations that make life easier for all of you who struggle with combining colors!
Easy to choose
Having too many options to choose from can be quite a hassle...that's why we composed an easy-to-choose Walrus range.
From a toned-down, timeless color combination to a more distinguished, colorful and eccentric style. Tropical or European, natural or industrial... what's your flavor?
Inspired by the furthest reaches of the globe.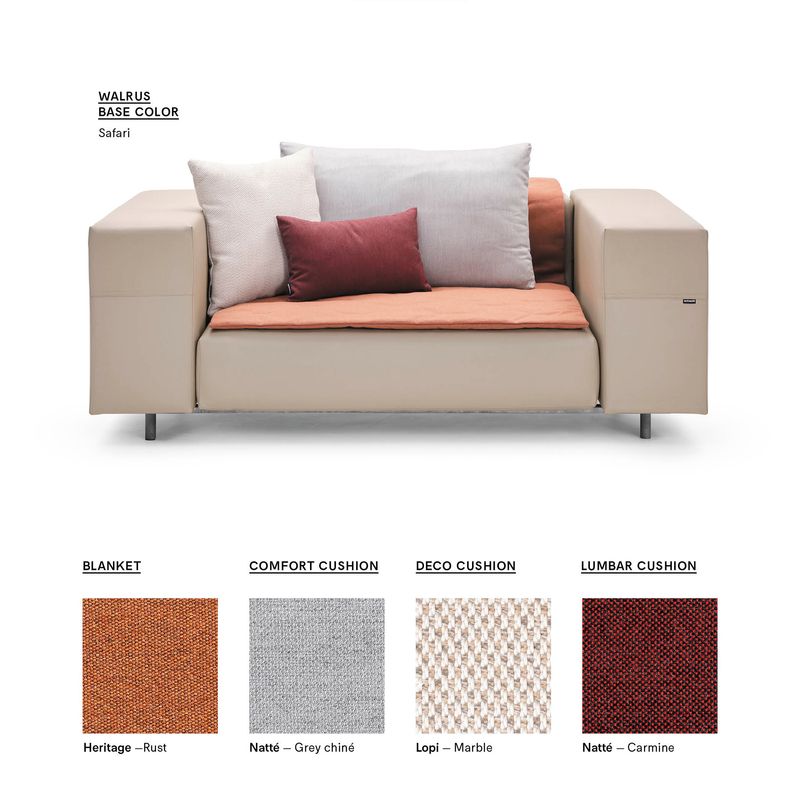 Safari people
spontaneous - sunkissed - nostalgic
A warm color combination inspired by those mesmerizing orange-colored sunsets. The blanket in rust sets the tone, while the gray and beige colors create contrast. The carmine-red lumbar cushions bind it all together.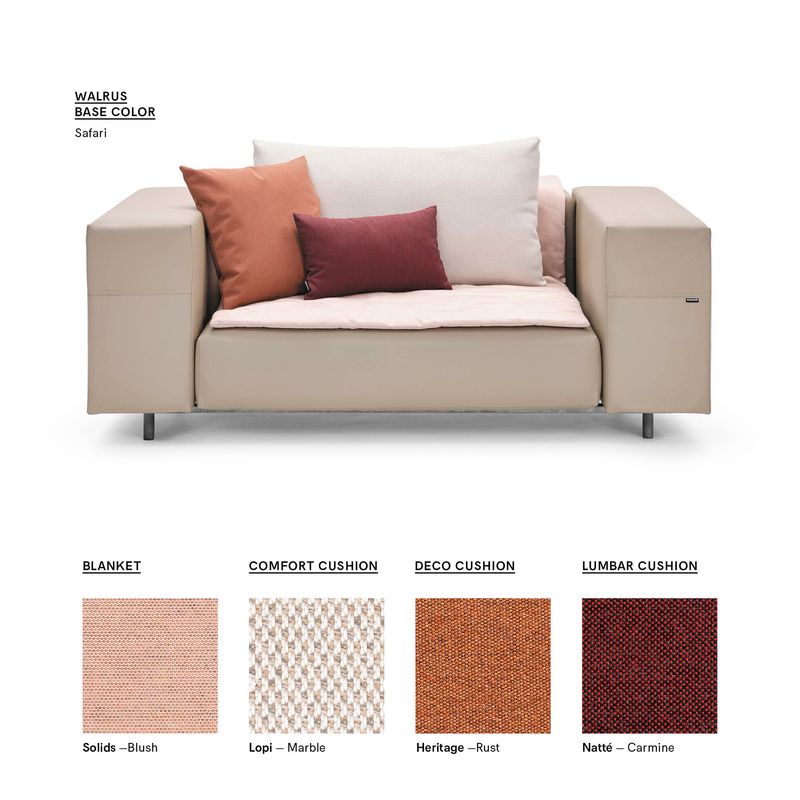 Sea coral
optimistic - playful - soft
The lighter colors of the blanket and comfort cushion create a soft, pastel-colored base. In combination with the smaller cushions in vibrant colors, the set has a dynamic touch.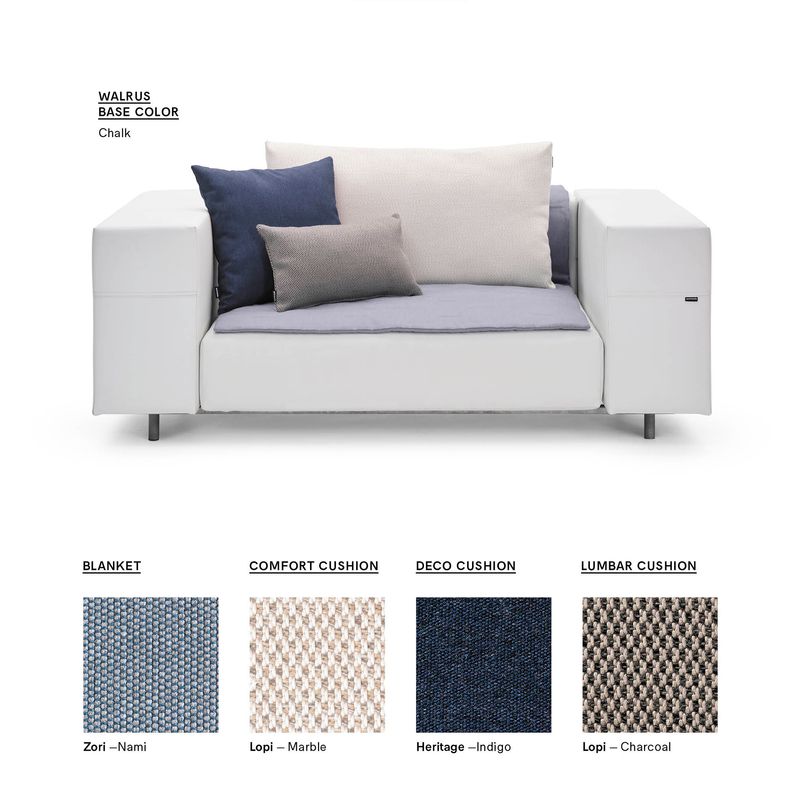 Costa smeralda
serene - refined - harmonious
Coastal and maritime vibes. A timeless combination of different blues with luxurious fabrics that work wonders next to the swimming pool!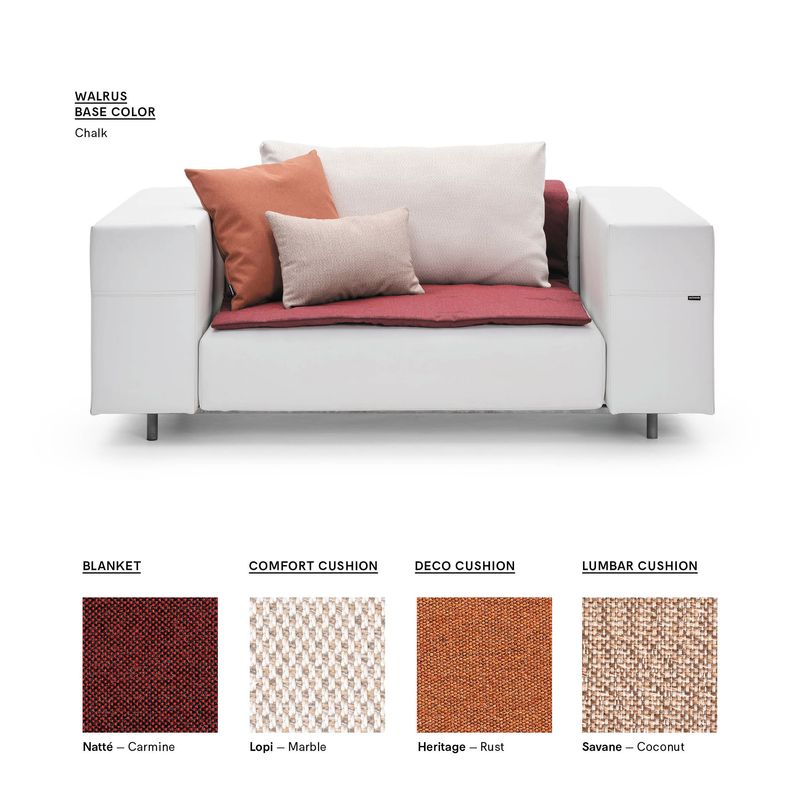 Brick of Ghent
eccentric - urban - daring
A vibrant carmine-red blanket combined with a dash of terracotta and a mix of refined sensual textures. A combination inspired by authentic Belgian city vibes.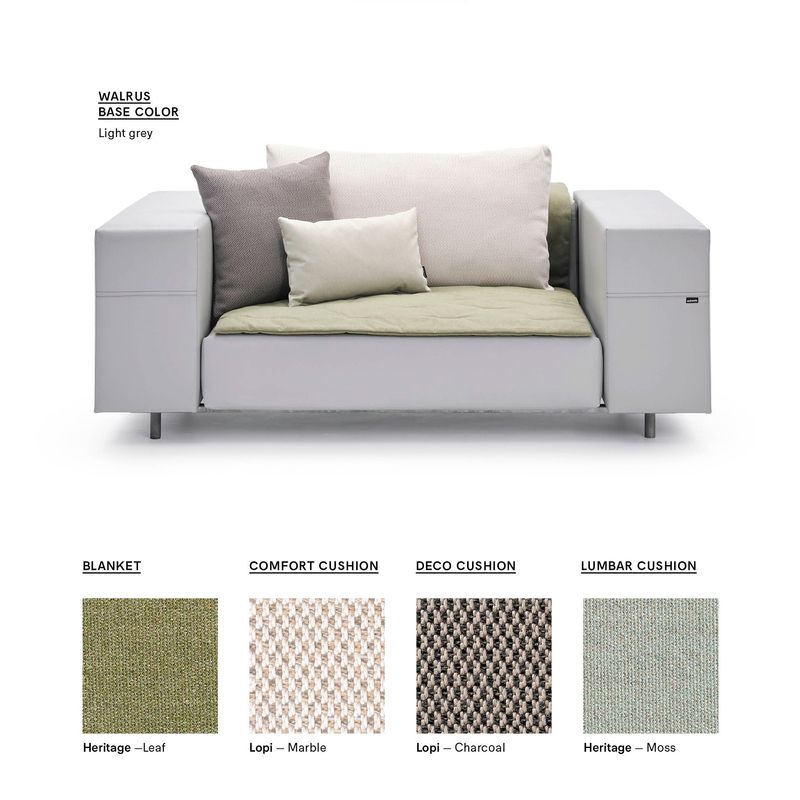 Mediterranean cactus
peaceful - honest - natural
A combination of tone-on-tone greens and rich textures. Who knew a cactus could inspire all this softness...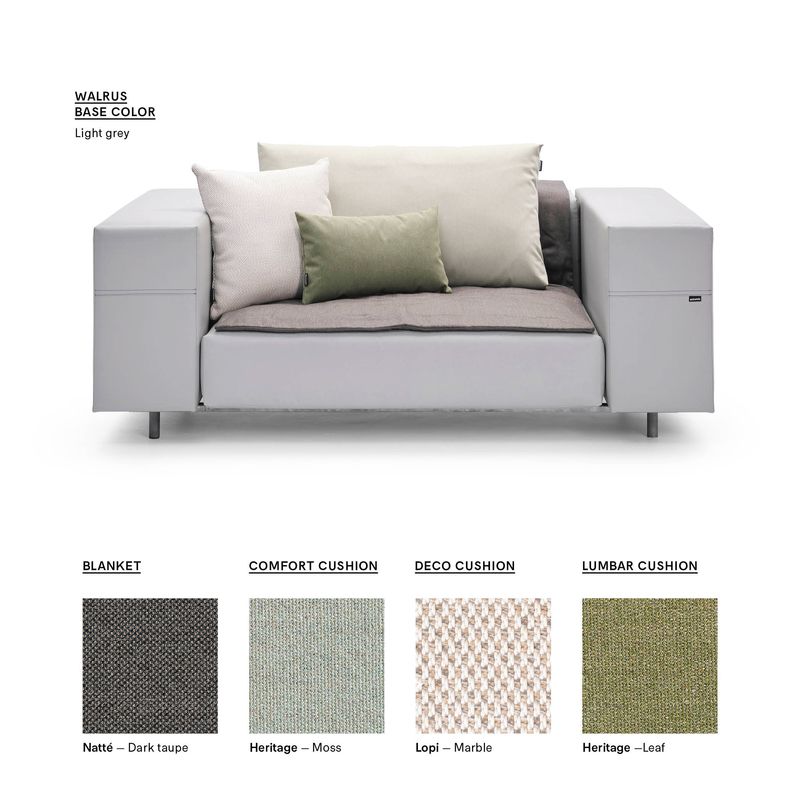 Calm camouflage
laid-back - down-to-earth - timeless
Rest assured, with this super calming color combination you'll shake of any stress within a second. Adds a natural touch to man-made environments.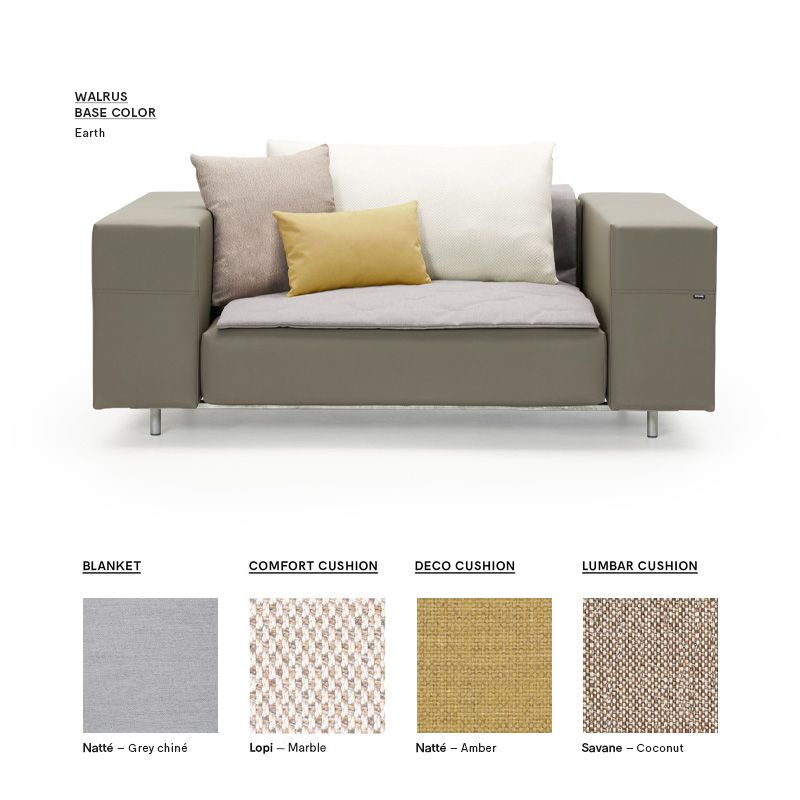 Sunny side up
sophisticated - no-nonsense - high-end
All these shades of gray provide a sleek and timeless sofa set. Although this isn't a bold color combination, it remains a designer statement piece.