Multi-use screen divider
Need to divide your open space without a permanent structure to close it off? Inspired by nature, Sticks is the ideal space divider. Be it a hotel foyer, office space, retail store or studio apartment, these space dividers create a reed-like visual and physical barrier while allowing the light to flood through. Optional weighted bases and floor anchoring suggestions are offered for windy outdoor spaces.
© Design by Hsu-Li Teo & Stefan Kaiser for Extremis, 2003
Materials
Base
Rubber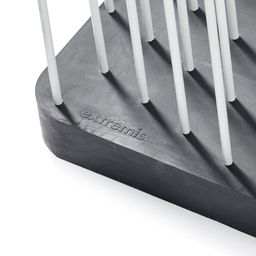 The rubber tree gave us wood, but before that, it gave us rubber of course! Sourced and locally manufactured in Sri Lanka, these rubber bases are the only products in our range that don't carry the 'Made in Belgium'-label, as we don't grow rubber trees in Belgium.

Choose wisely
Natural rubber has the color of pale skin. The black color is obtained by adding carbon, silica, or carbon chalk before vulcanization. The carbon chalk can cause black stripes on the floor, but they can easily be removed.
Inherent to this material is that in the first days after unpacking, the rubber base may give off a characteristic smell. This odor will fade after a while, but if the smell bothers you too much, you can put the base outside for the smell to fade quicker.
Rods
Fiberglass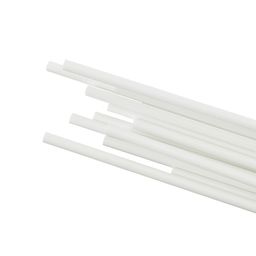 Fiberglass reinforced polyester resin material is made with what is called the pull-trusion technique. Pull-trusion is a non-stop process of fiber glass wires pulled through a bath of polyester resin that harden in a matrix afterwards to get their final shape. The main advantages of this material are its strength, corrosion-durability and light weight.

Choose wisely
Choose white fiberglass tabletops and benches only if you are willing to clean the surface regularly. Don't use aggressive detergents or abrasives as you will scratch the invisible UV layer. Fiberglass sawdust may stick to the surface use gloves for installation, or clean beforehand. Tree leaves, dust, CO² emissions etc. may leave marks on a spotless white surface, so keep this in mind when choosing the perfect location for your table.
Colors
Rods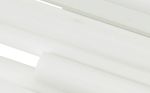 White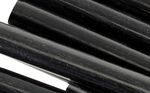 Black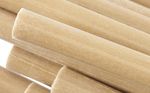 Wood color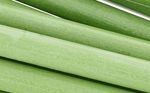 Green
Dimensions
The Sticks medium base is available in different heights and weights.
Weight
11 kg (120 cm)
12 kg (150 cm)
13 kg (180 cm)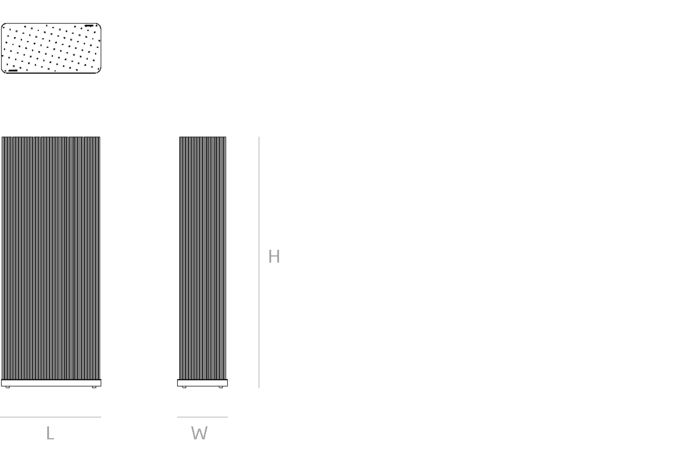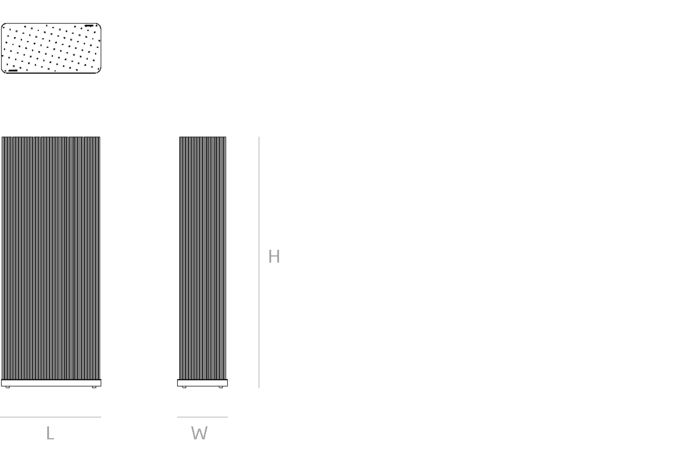 Accessories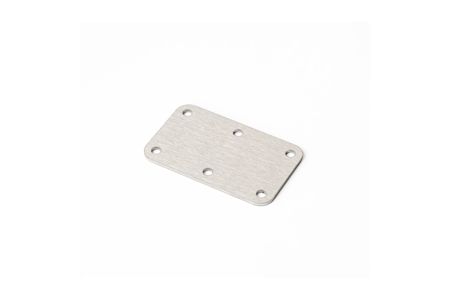 Connection piece
Other types of the Sticks collection