A picnic in nature
Proven, Belgium
At home, Hopper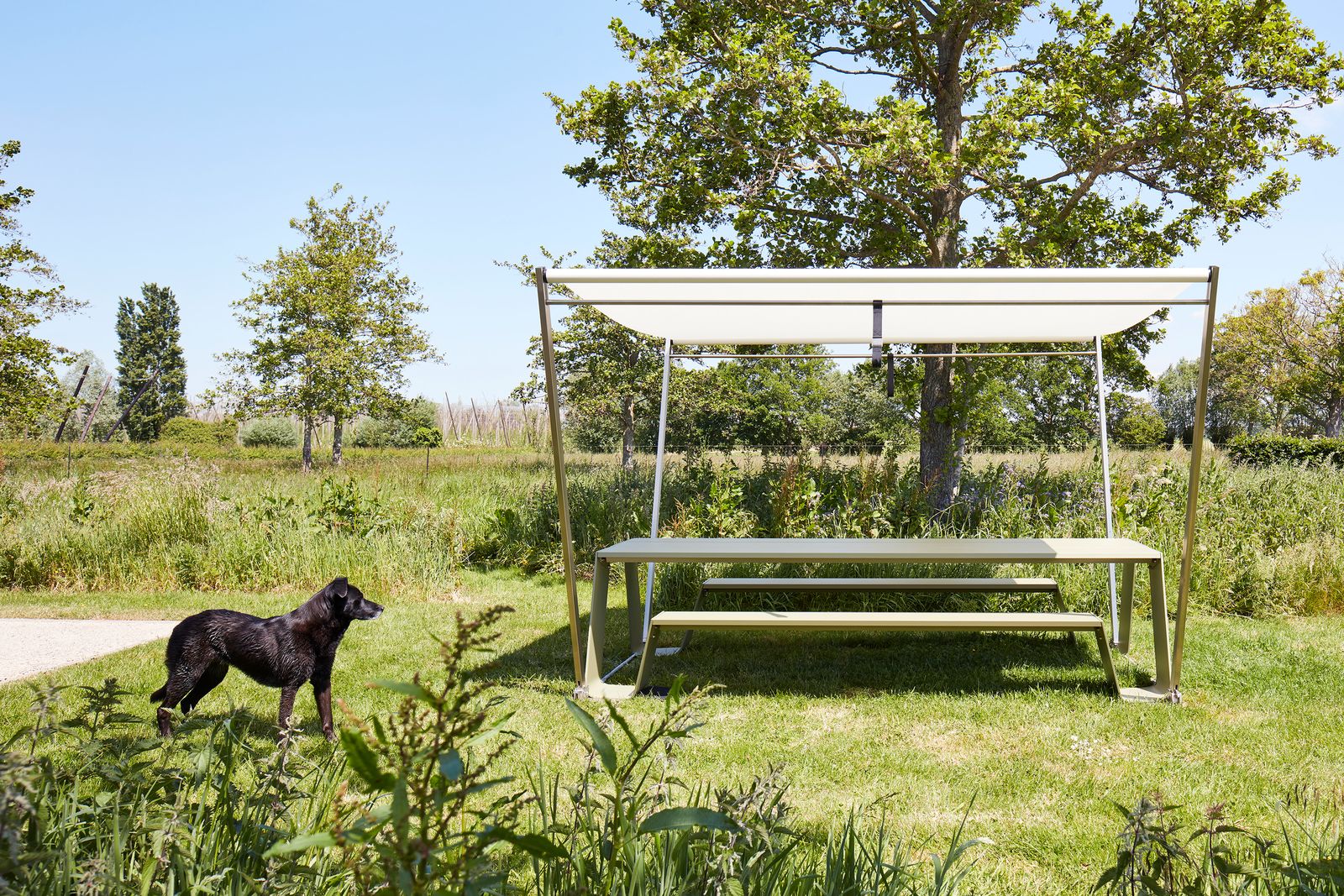 Surrounded by sunlit greenery, this is the perfect spot for a picnic in nature. Invite some friends or family around the table to share the best summer stories!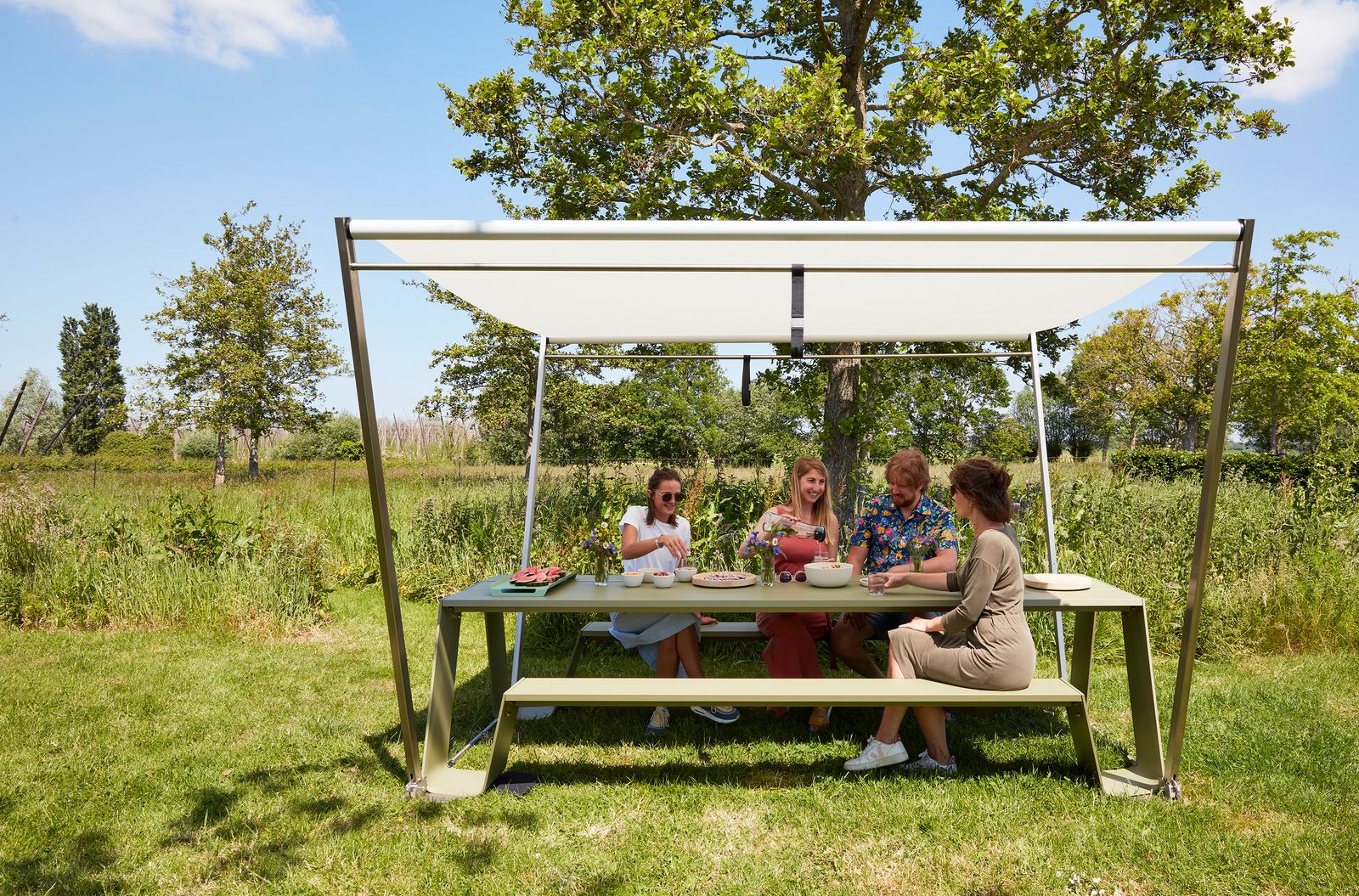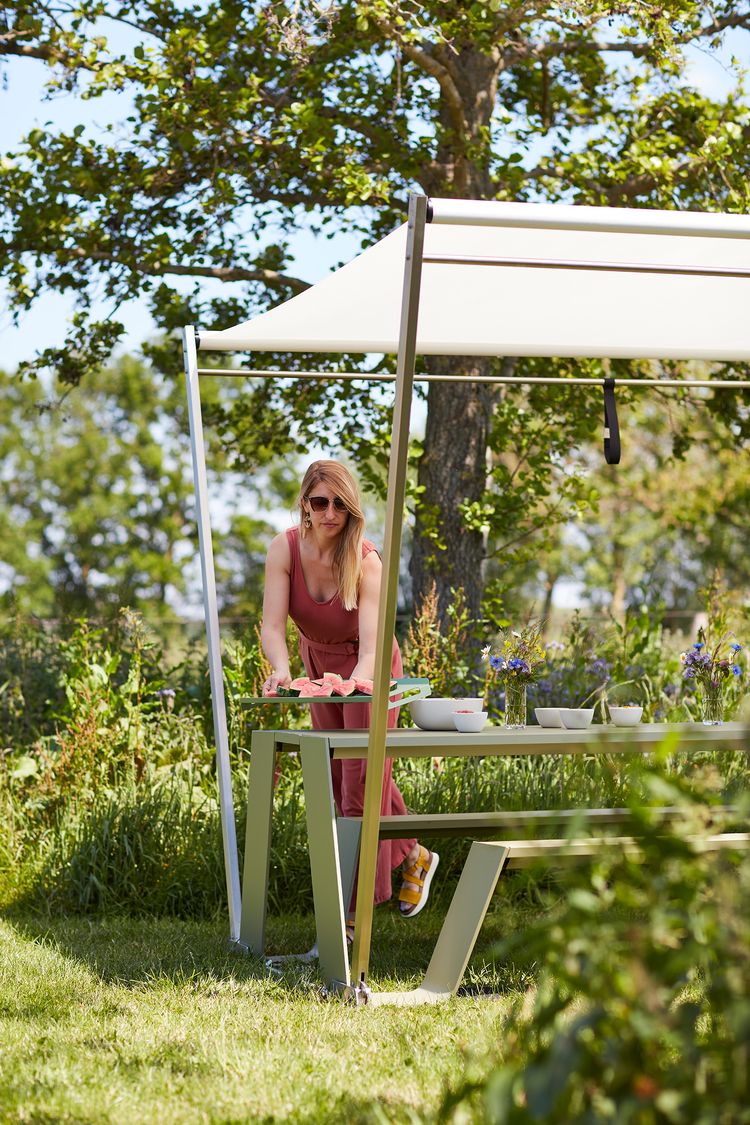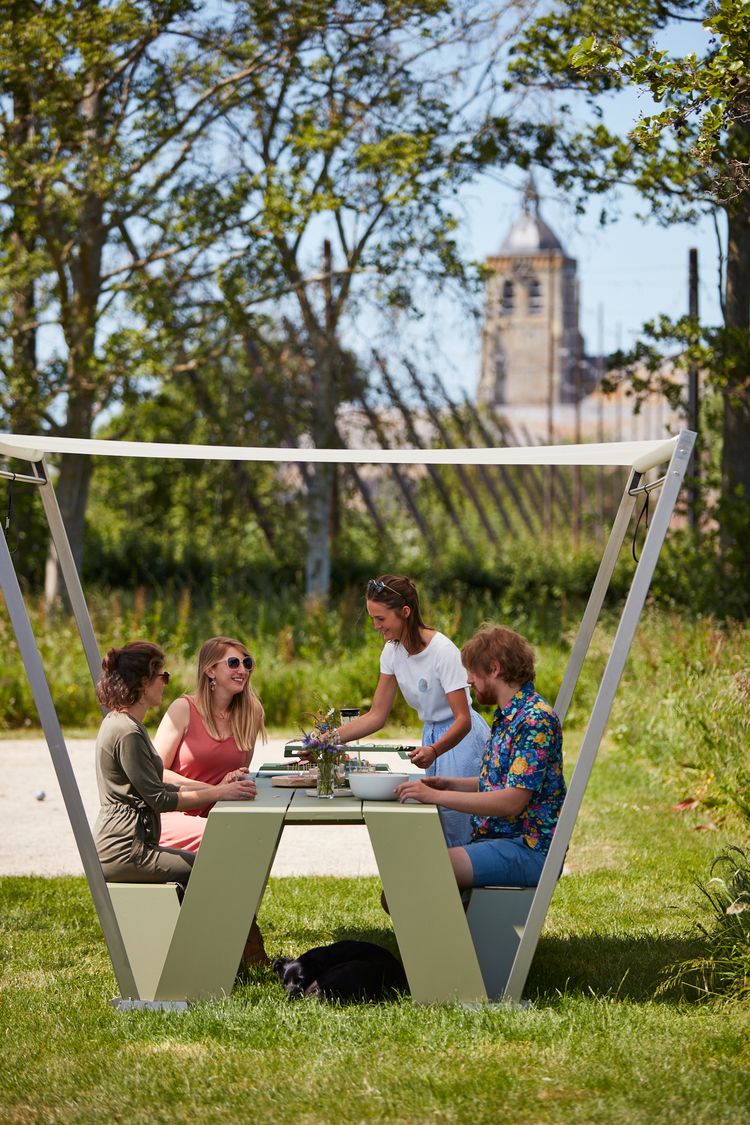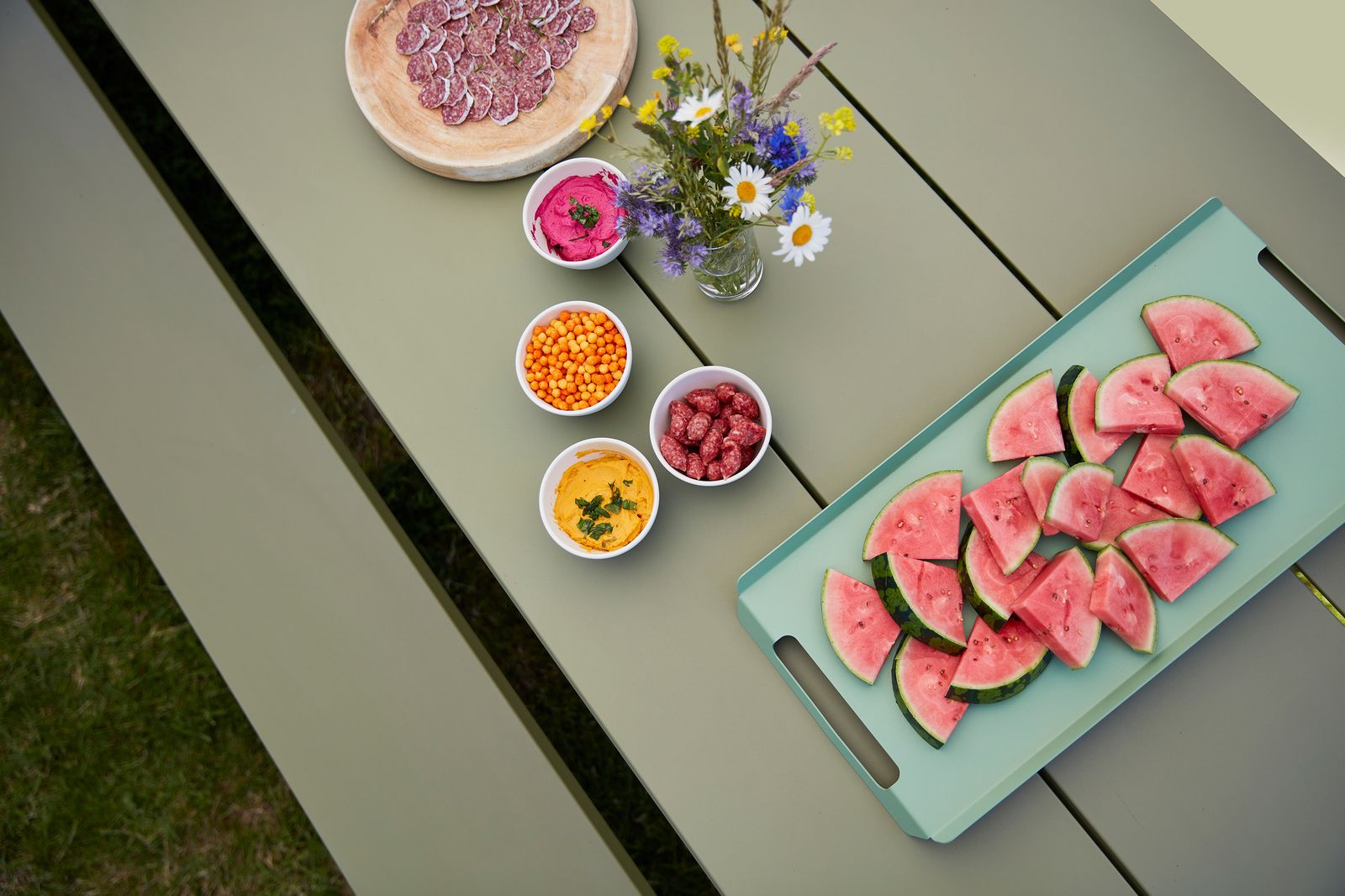 Sustainable, durable and in natural colors, at this table you're not just surrounded by nature but become a part of it!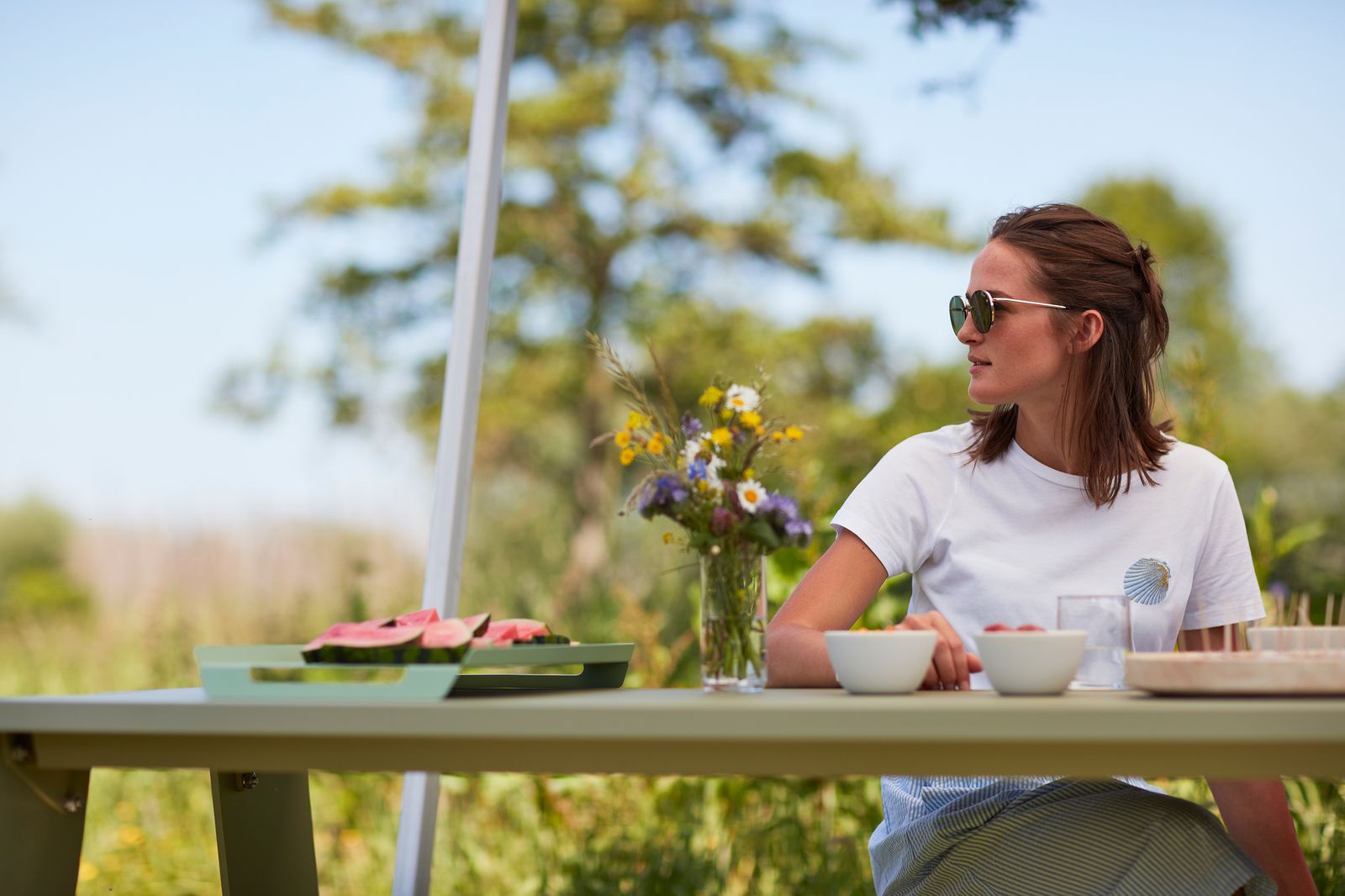 Inspired by hop fields
Under the Hopper shade, you can enjoy your outdoor time in a pleasant shadow. The shade echoes the lines of the Hopper design. It opens and closes effortlessly without taking up extra space beside the table. This foldable canopy creates ample shade for everyone in a simple, aesthetically pleasing way.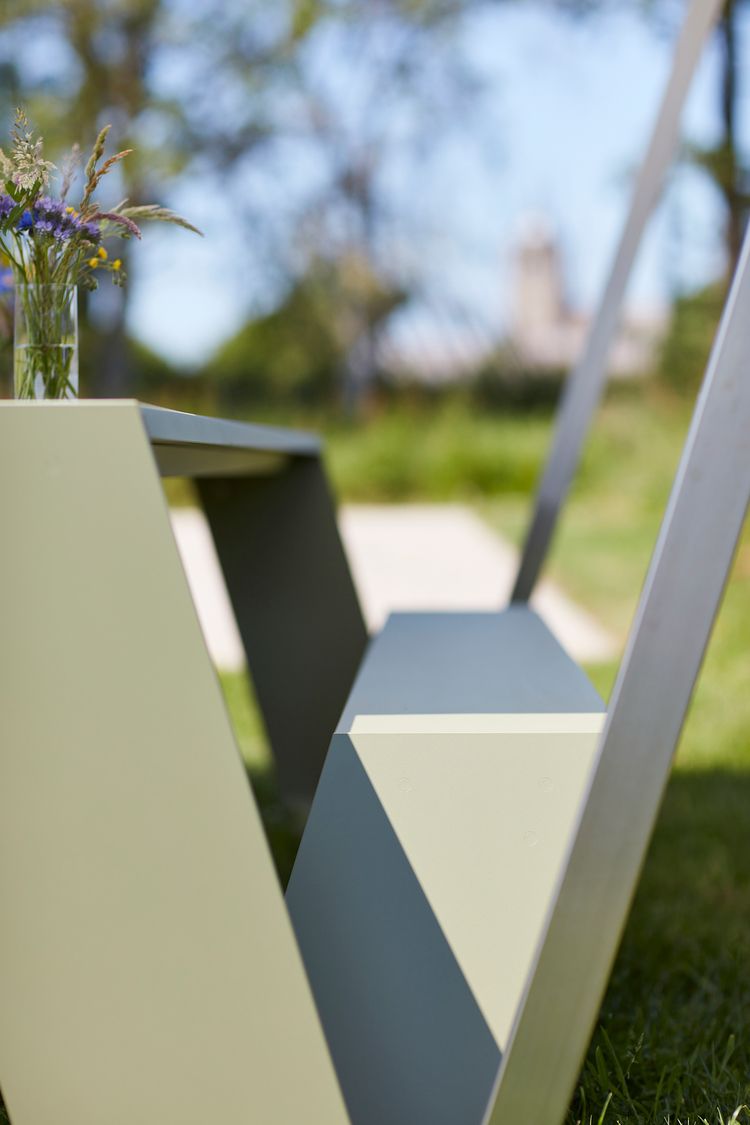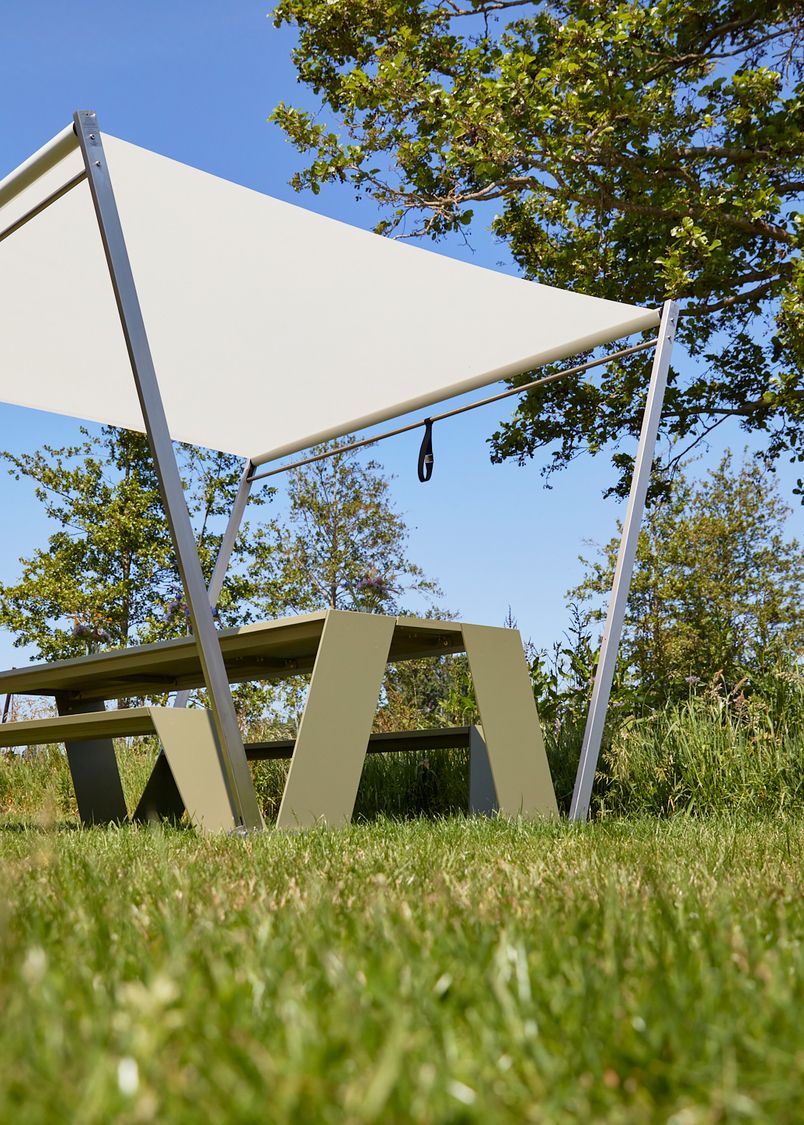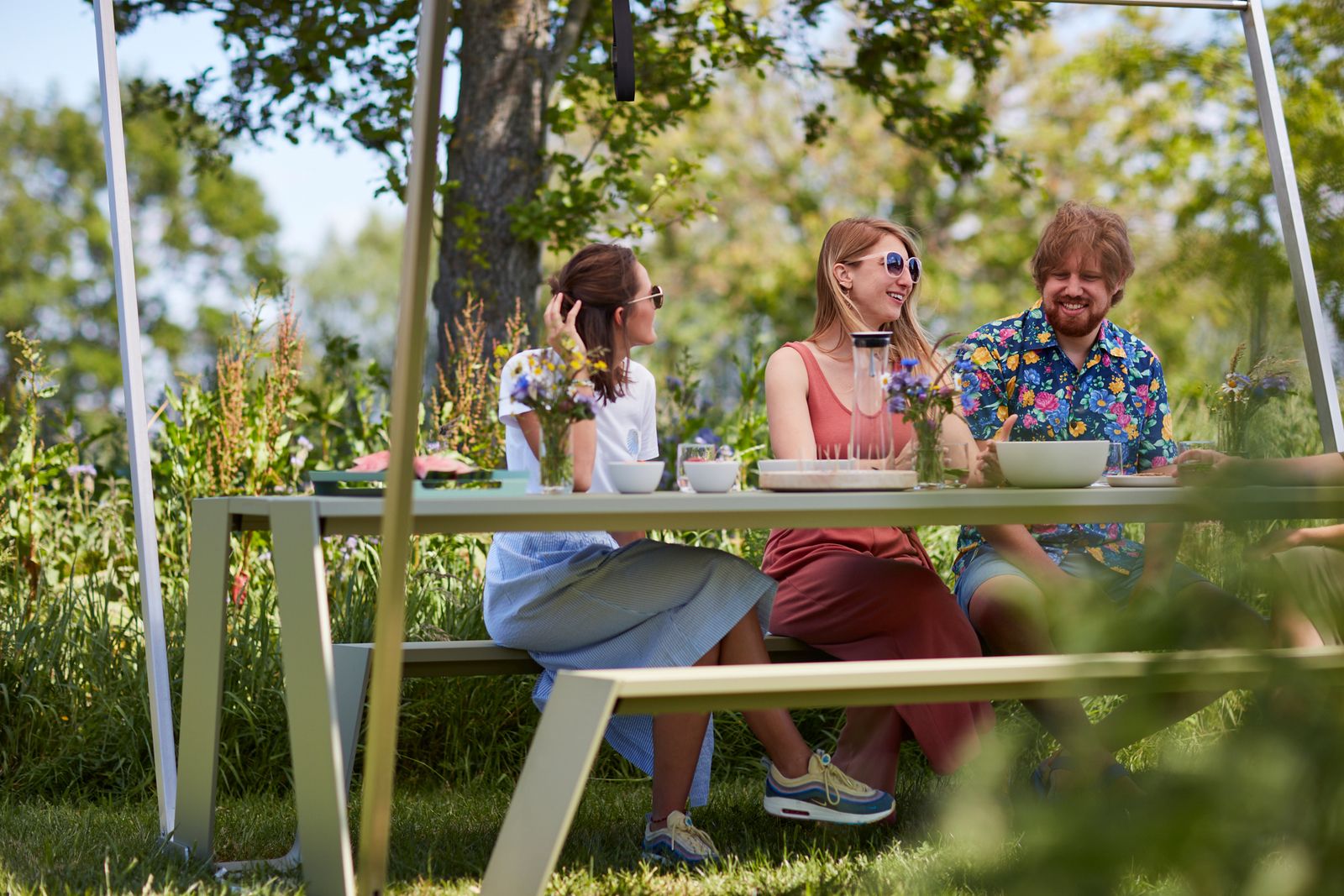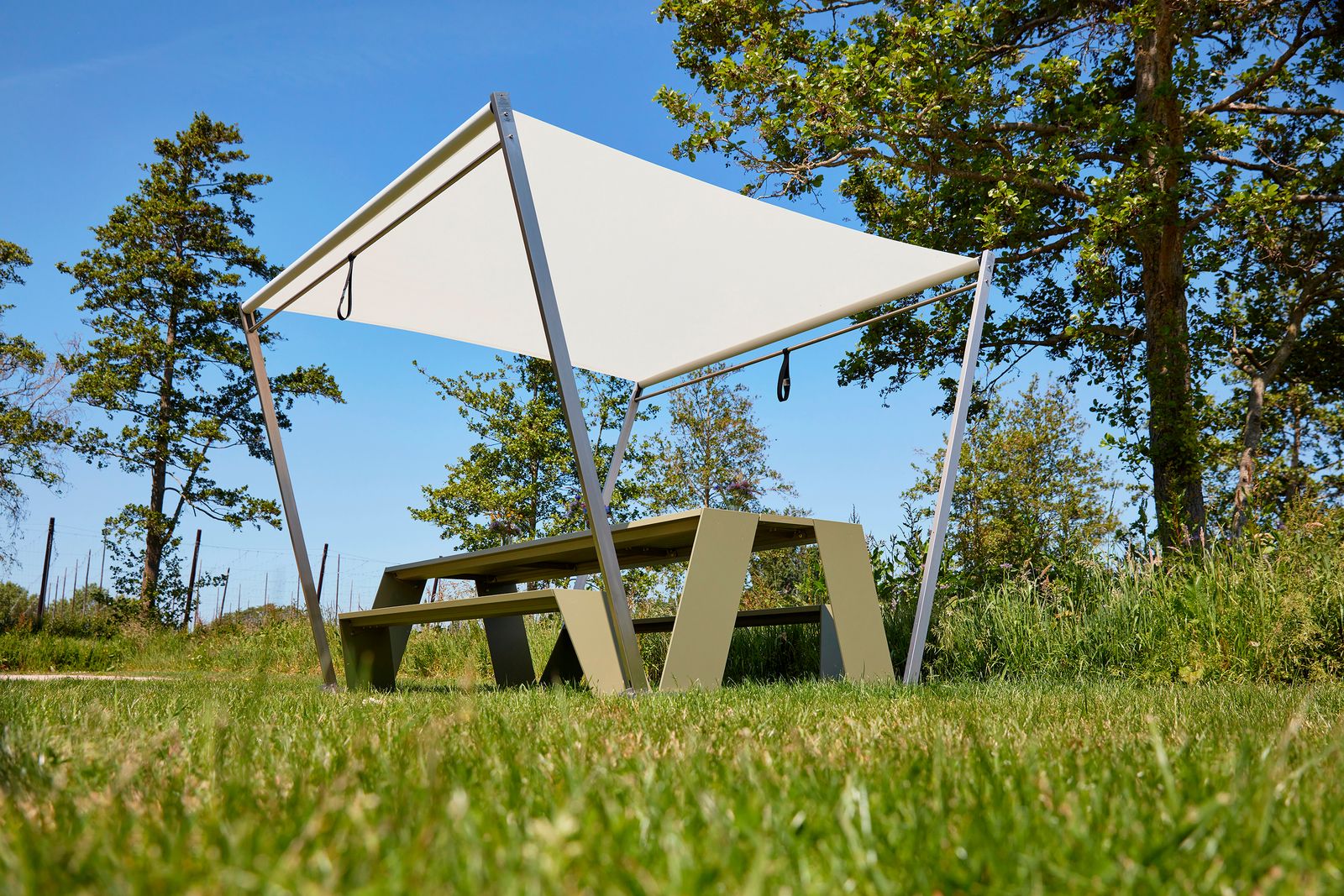 Pictures by Beeldcollectief