Enclosed by nature
Ypres, Belgium
At home, Gargantua, Abachus, Tiki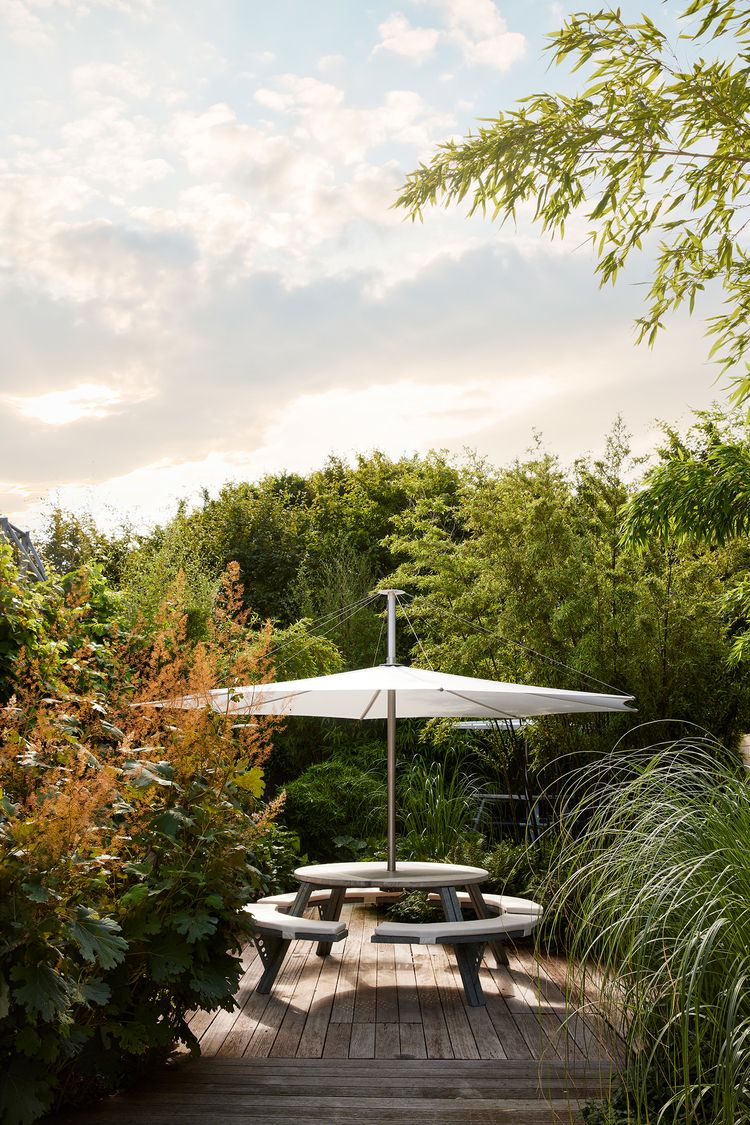 Surrounded by luscious greenery, the first Extremis product unveils itself: Gargantua. This original tool for togetherness has been furnishing this wooden patio for well over 20 years, and it still looks dashing as ever.
This table shows how aging gracefully is not only a matter of design, but also of material choice. The galvanized legs prove to be a super durable material that never rusts, while the exposure to sun and rain has caused the wooden tabletop and benches to receive a grayish tone that now perfectly suit the weathered floor.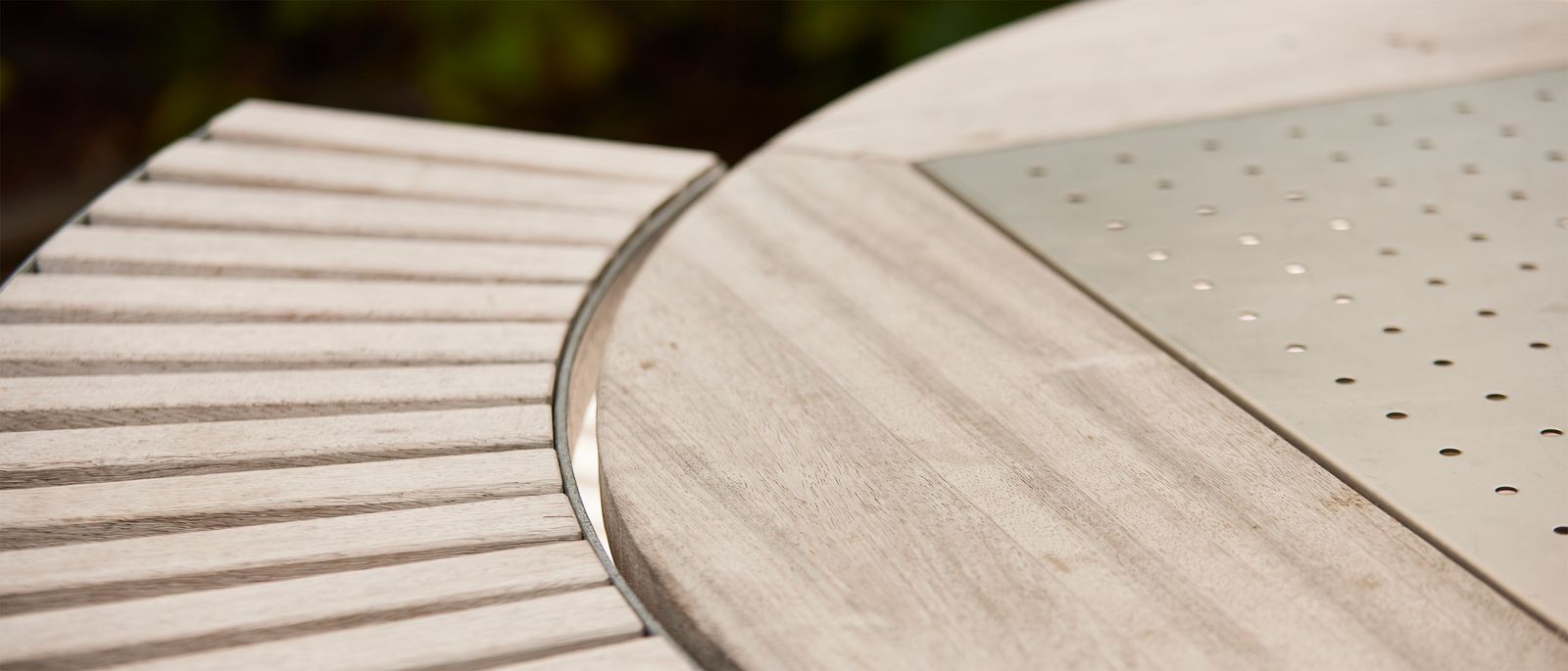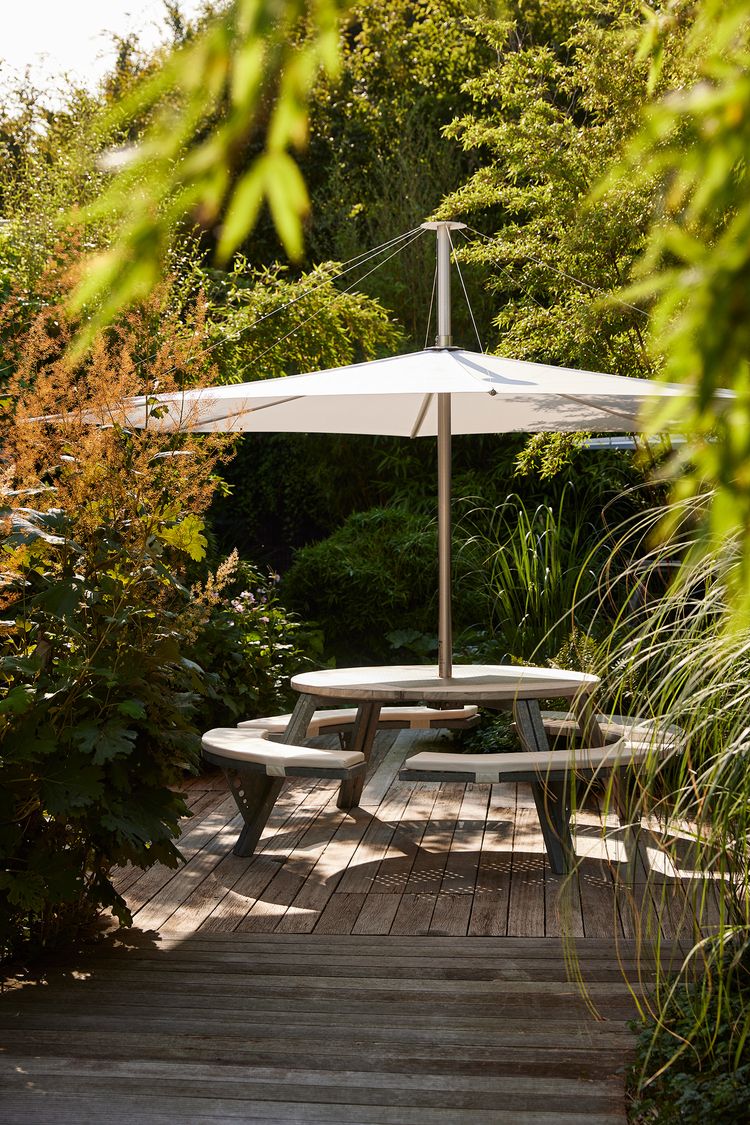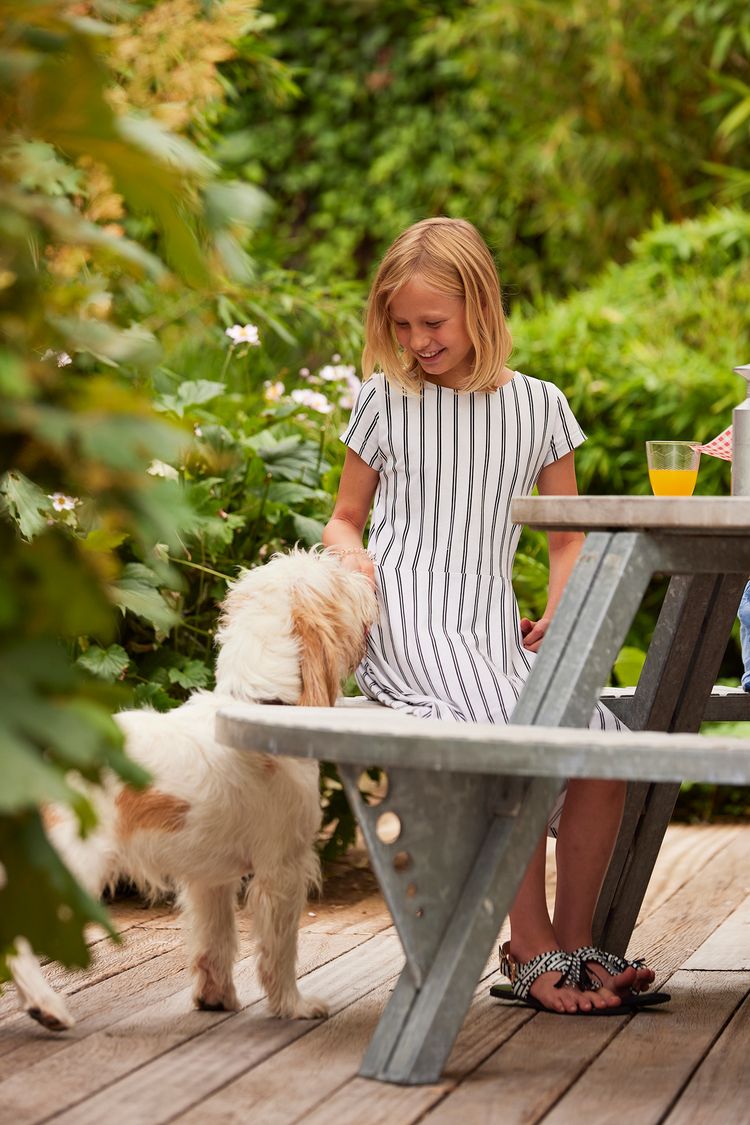 Combined with the Inumbra shade, this round picnic table is the perfect setting for togetherness.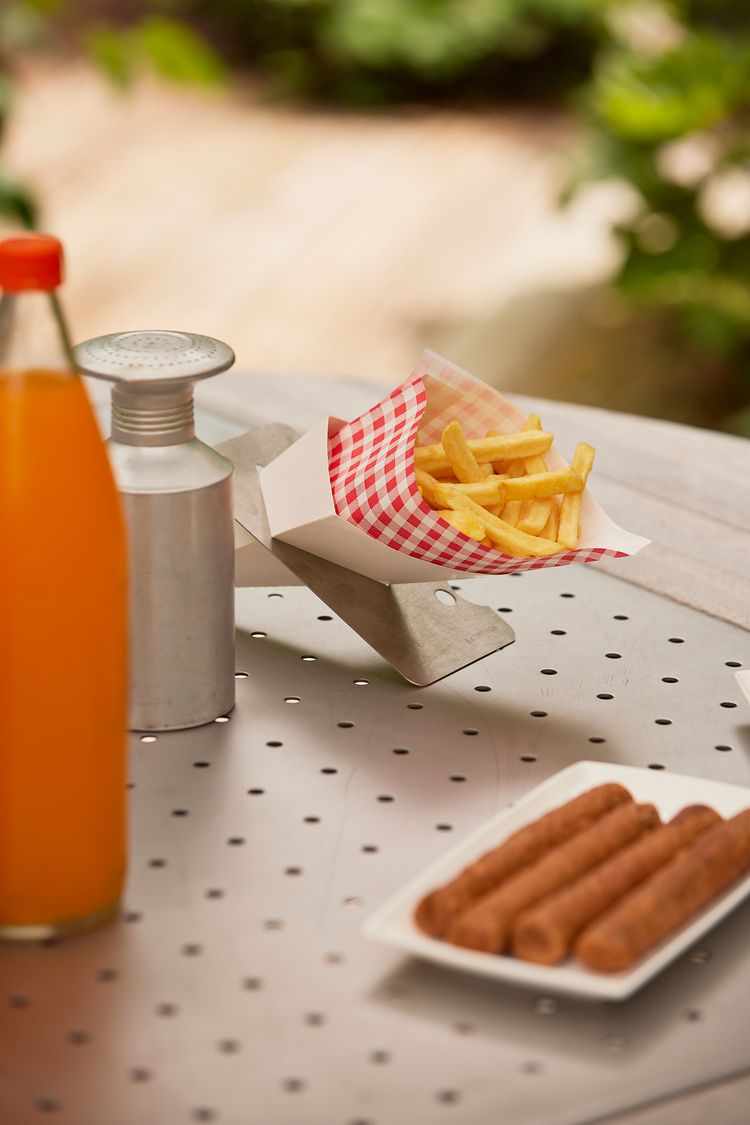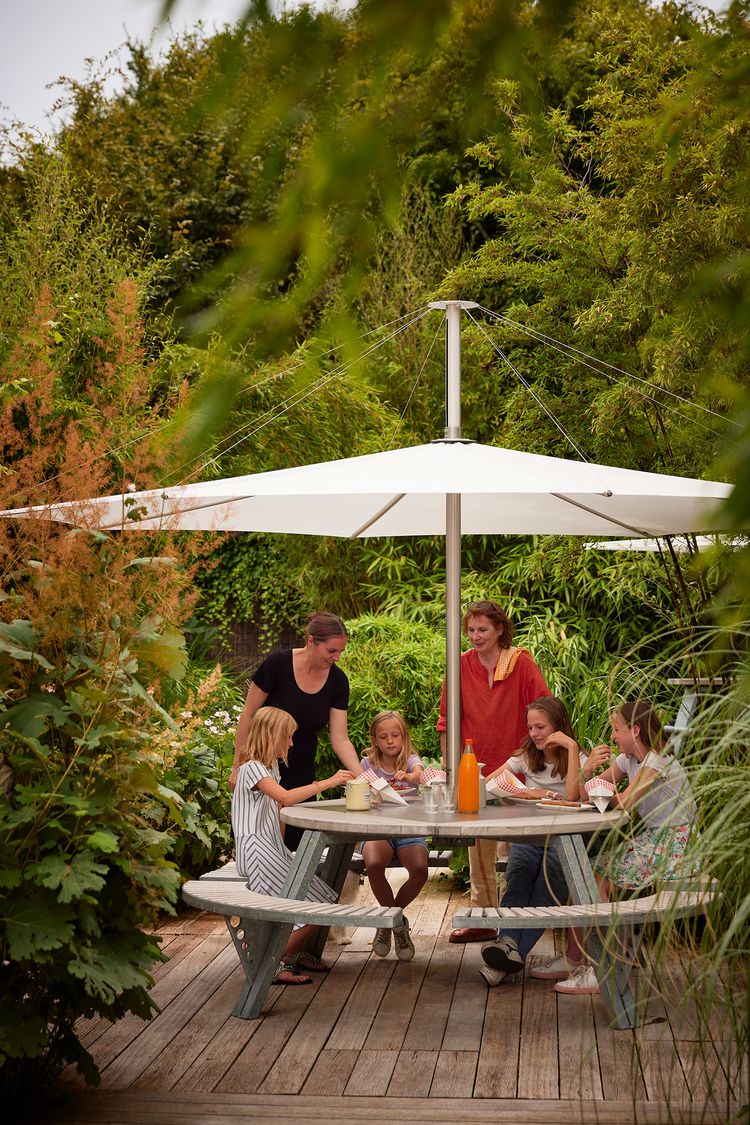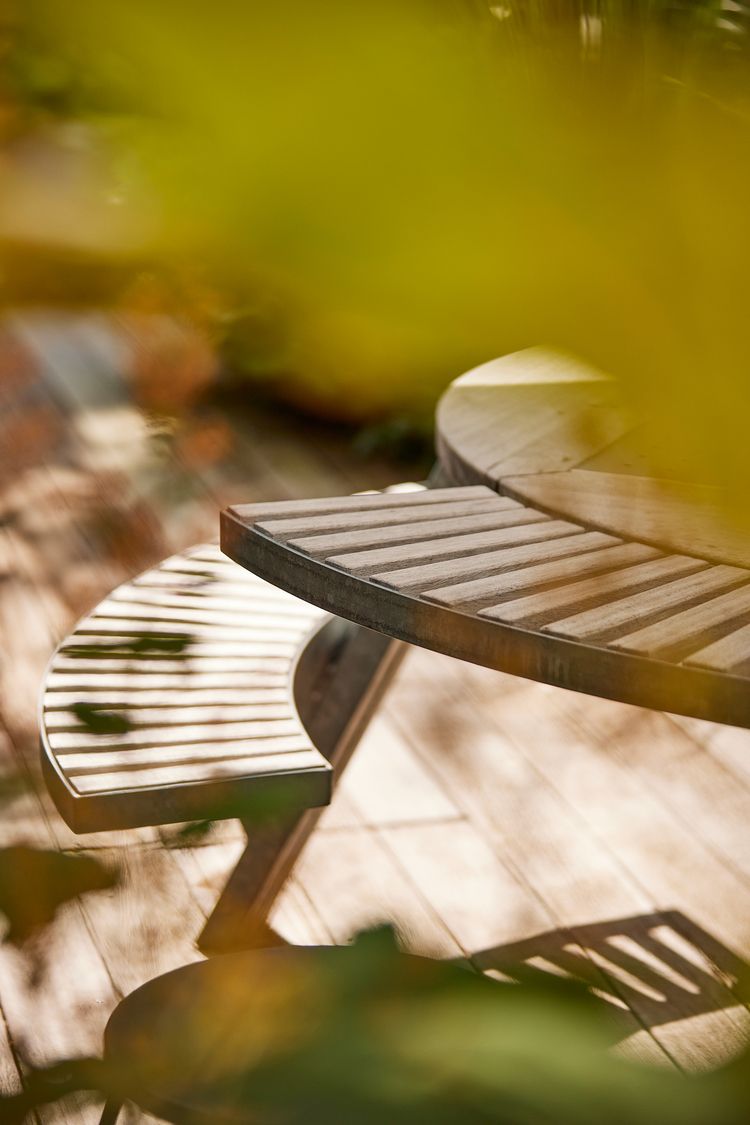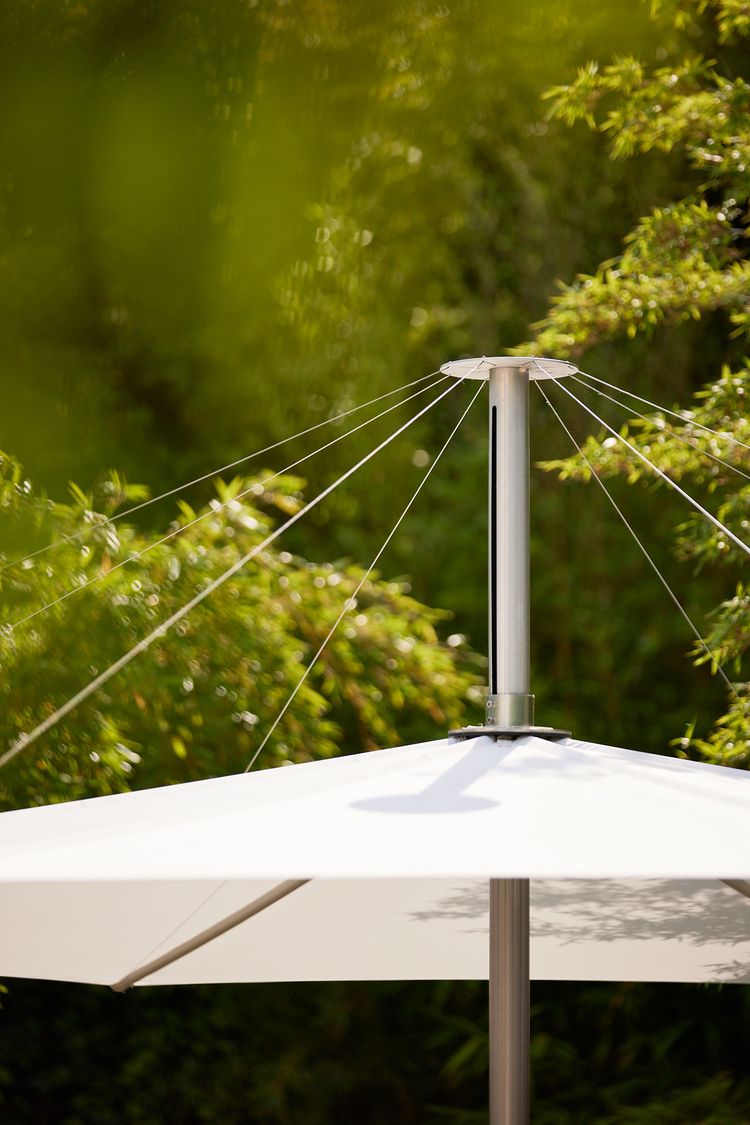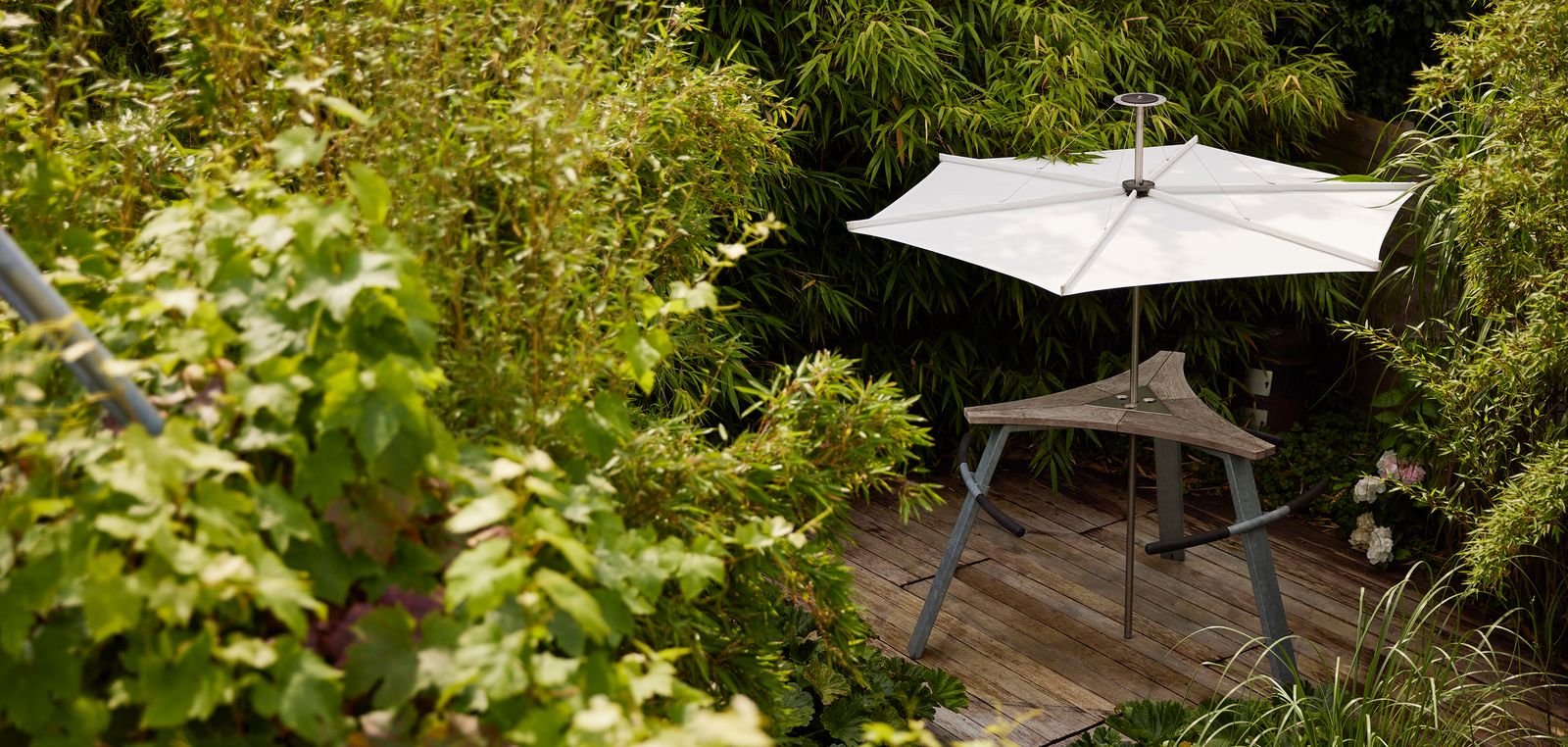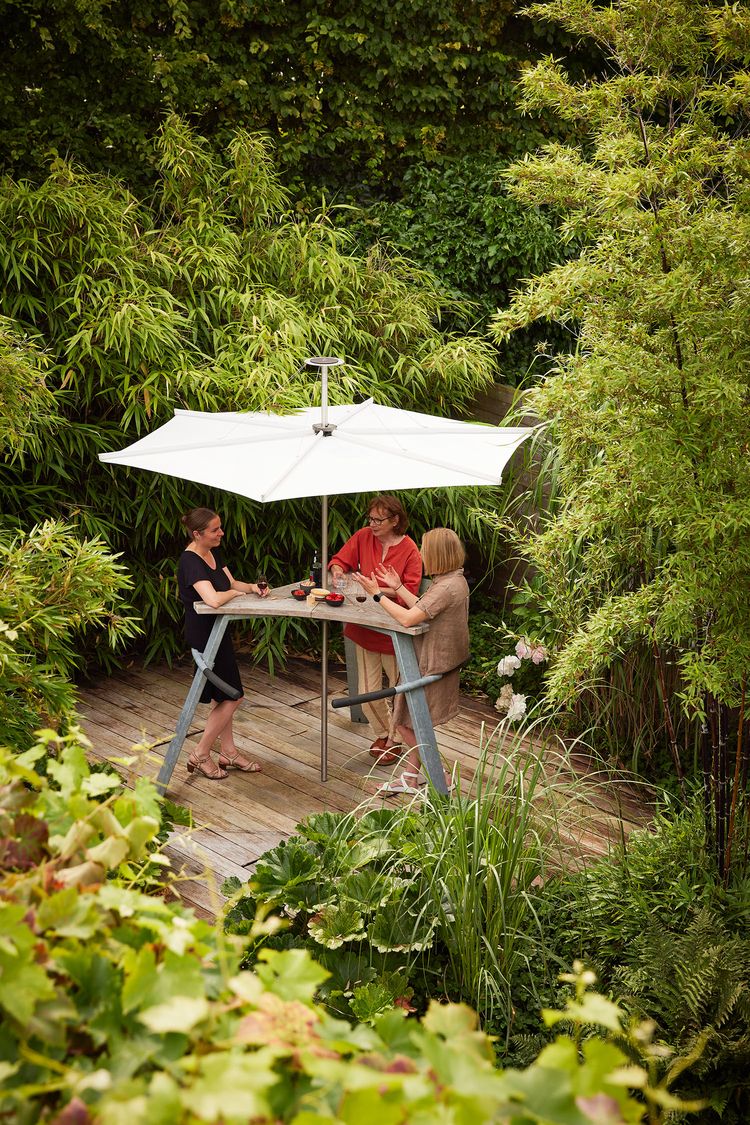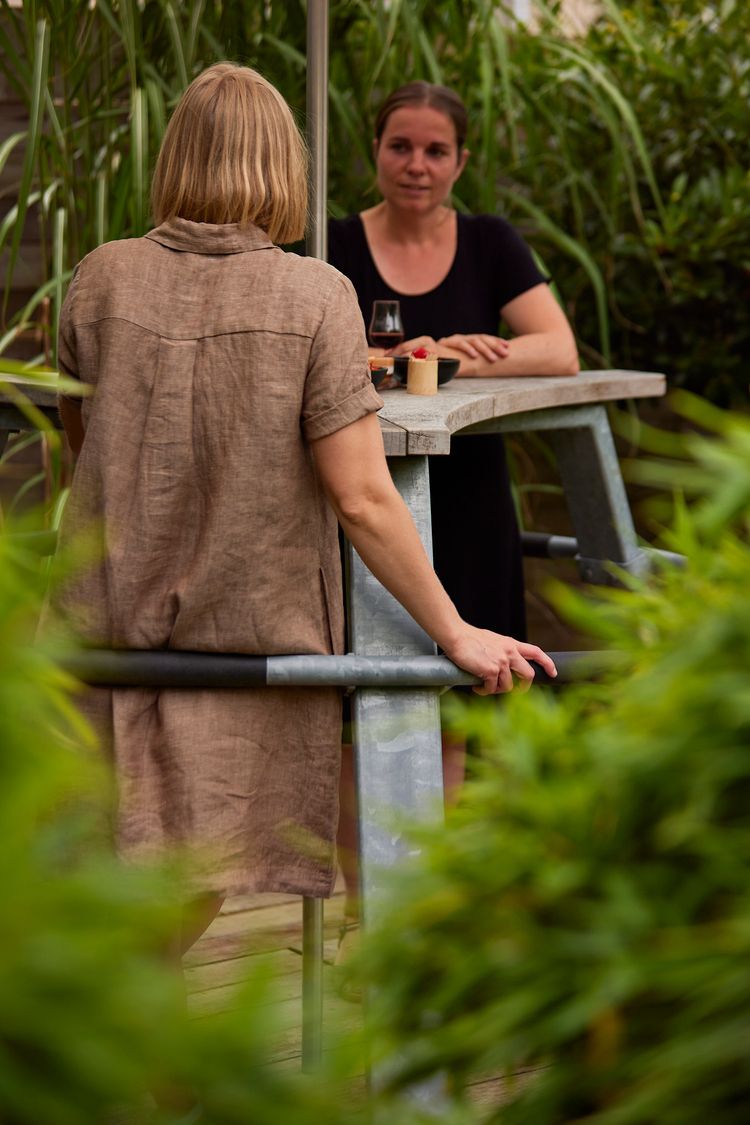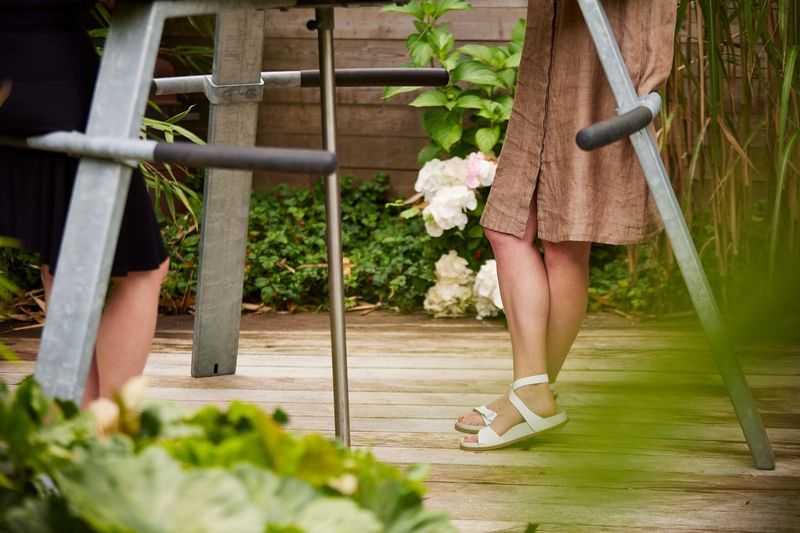 Someone to lean on
Not standing, not sitting, but something right in between, Abachus is all about leaning into one of the six arms. The galvanized legs are all-weatherproof, and the hardwood makes this a strong and durable piece that can stay outside for decades.
Like the cocktail umbrellas in your guests' drinks, an Inumbrina parasol can easily be dropped in to give them the comfort of cool shade.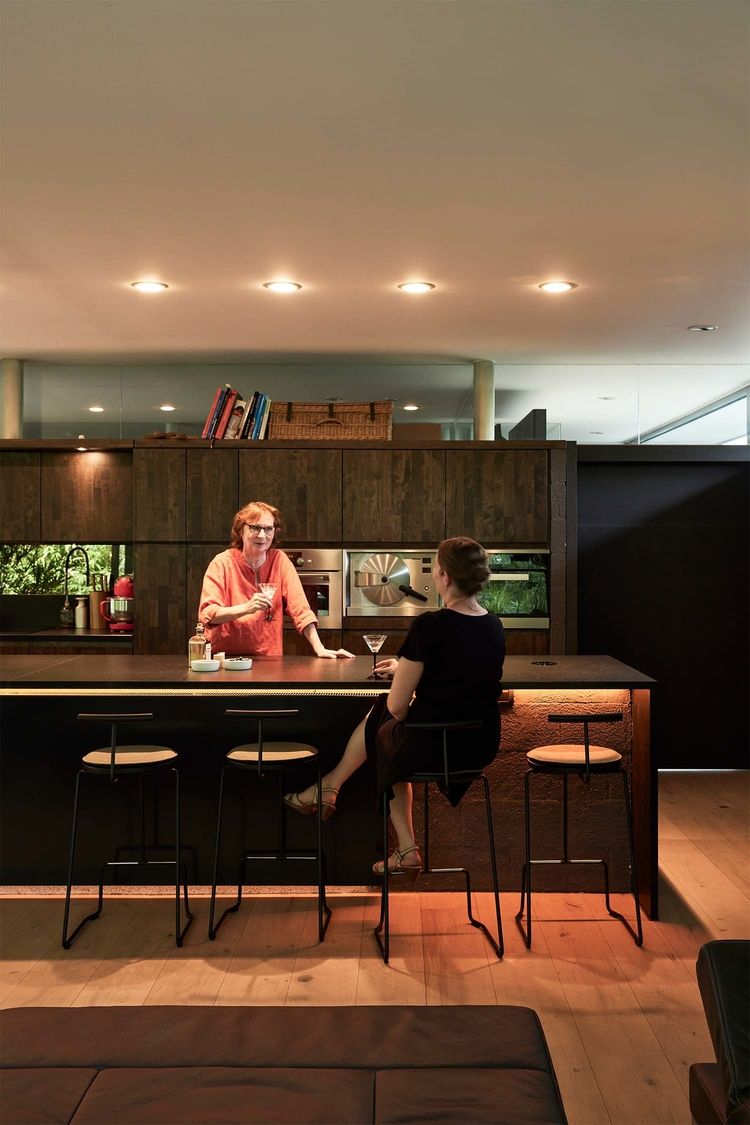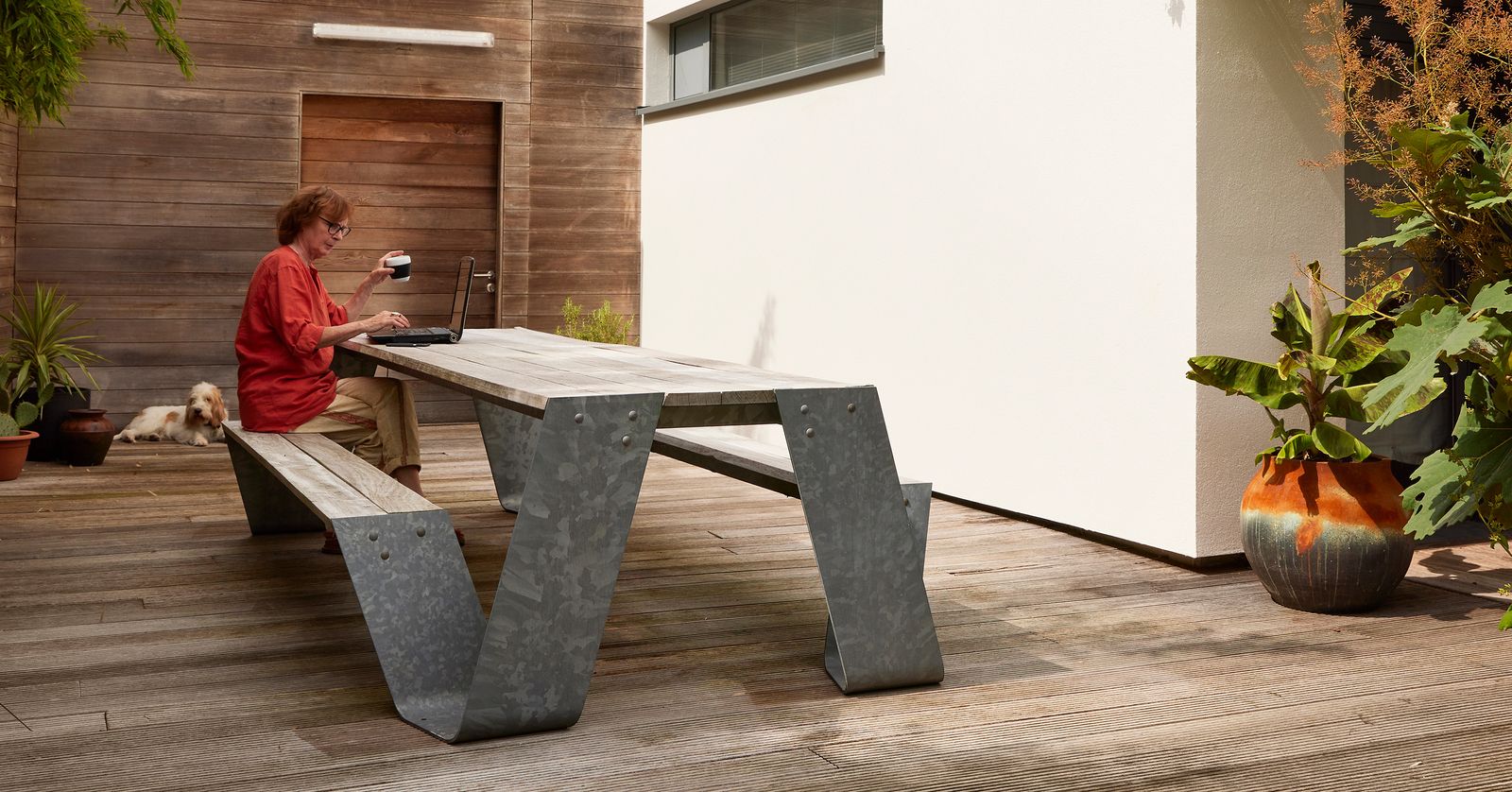 The robust and sleek Hopper table contributes to the architectural setting.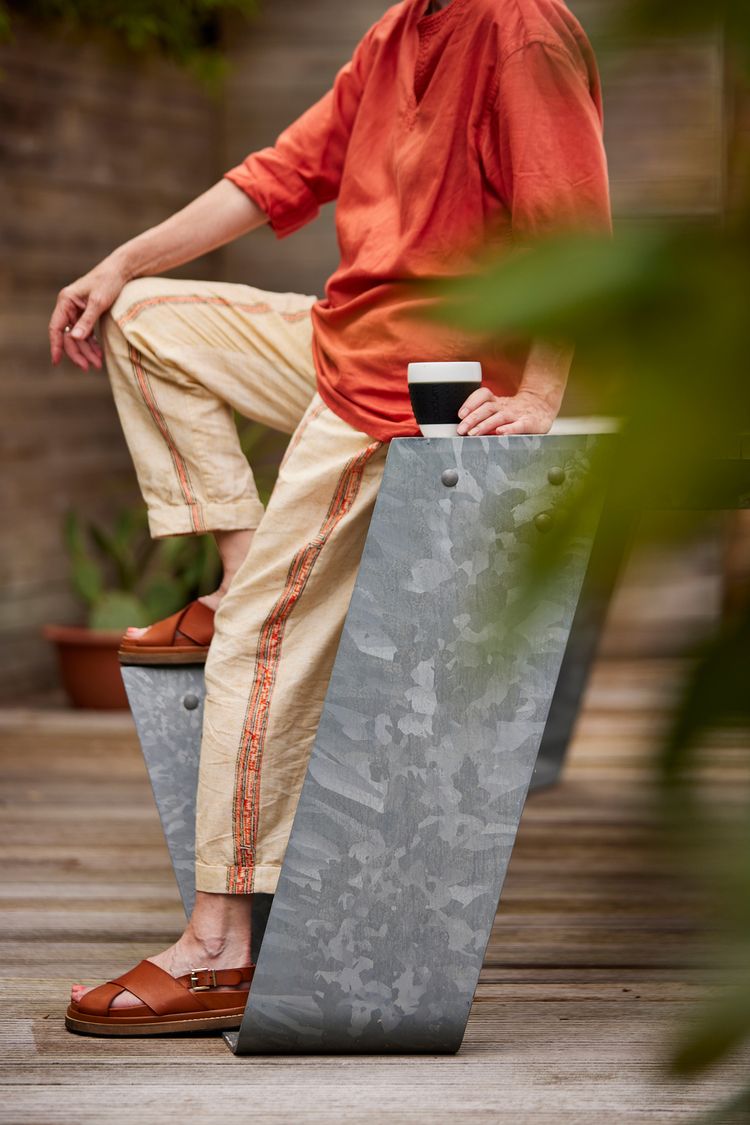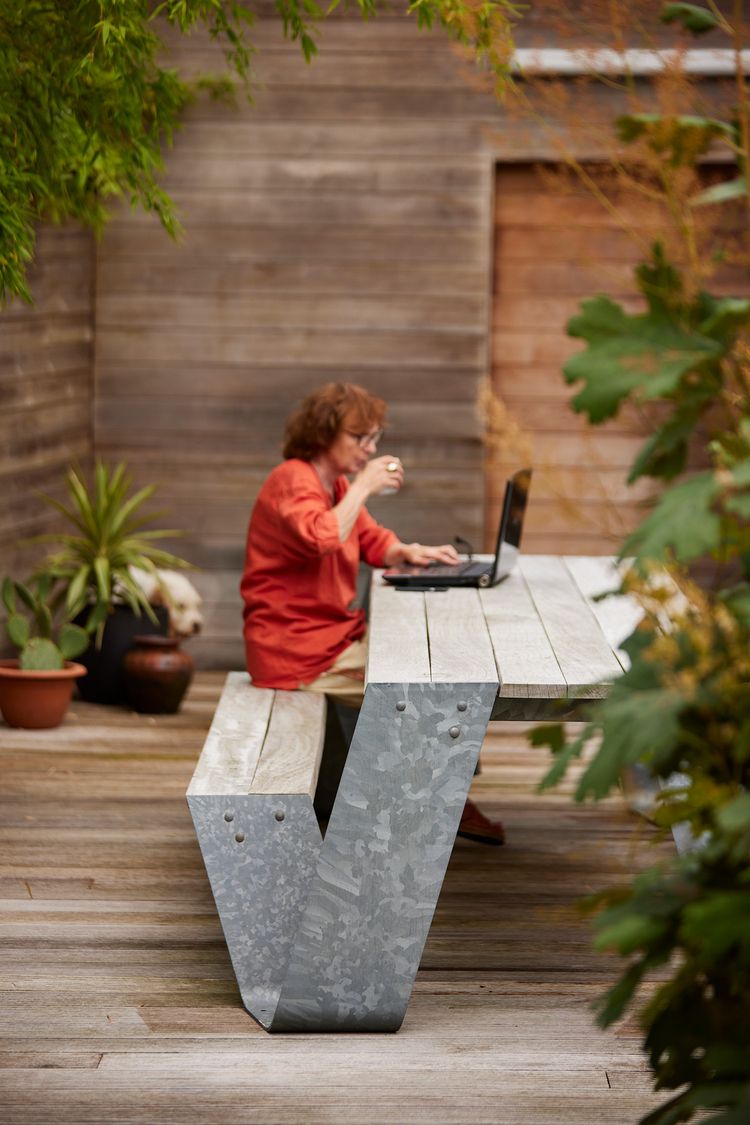 Pictures by Beeldcollectief