For a full day outdoors
Ghent, Belgium
At home, Marina, Bistroo, Captain's Chair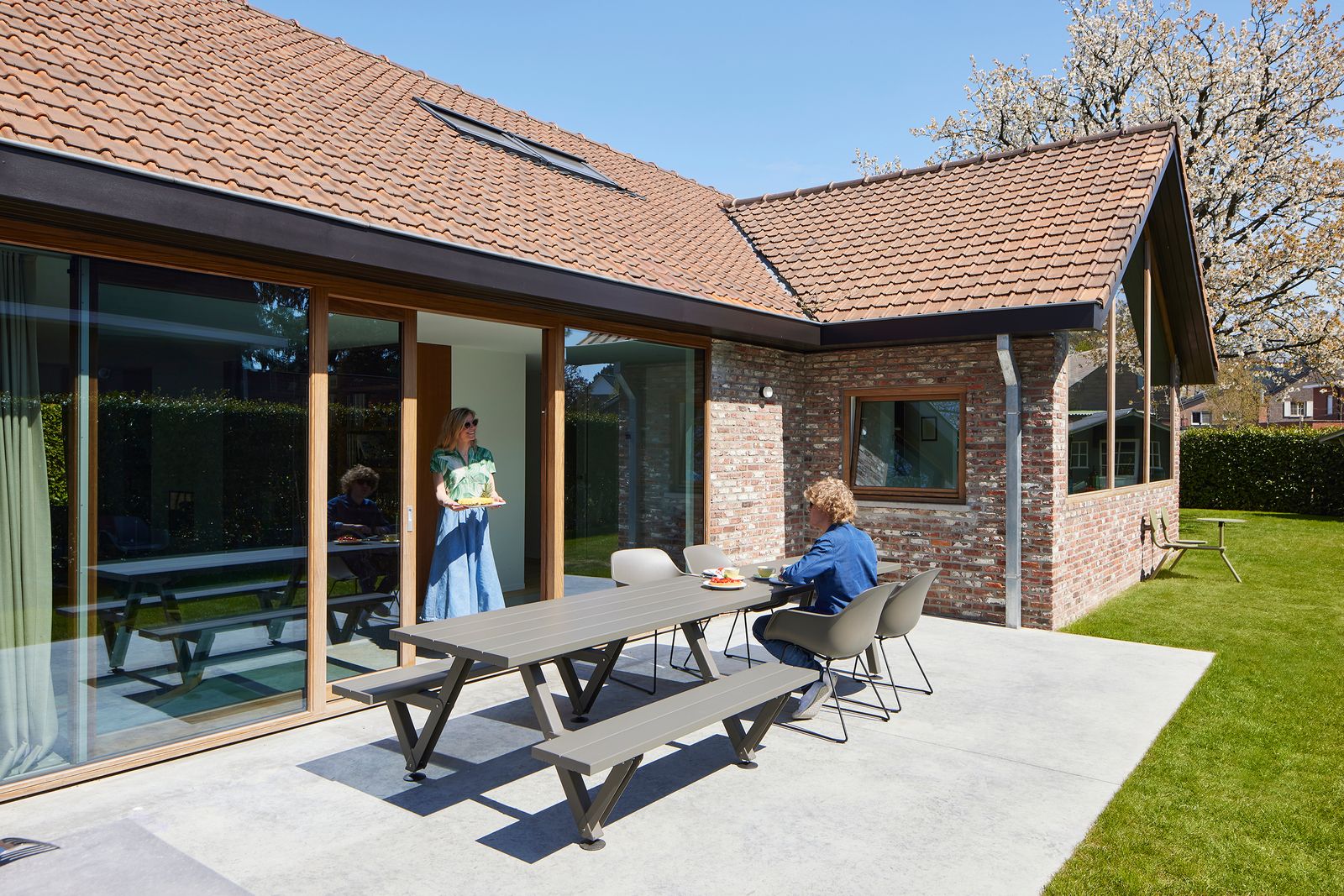 There is nothing better than spending a full day in the warm charm of your garden. With the perfect set of outdoor furniture, you don't have to compromise on stylish design or comfort. What's left is the ideal setting for pure enjoyment.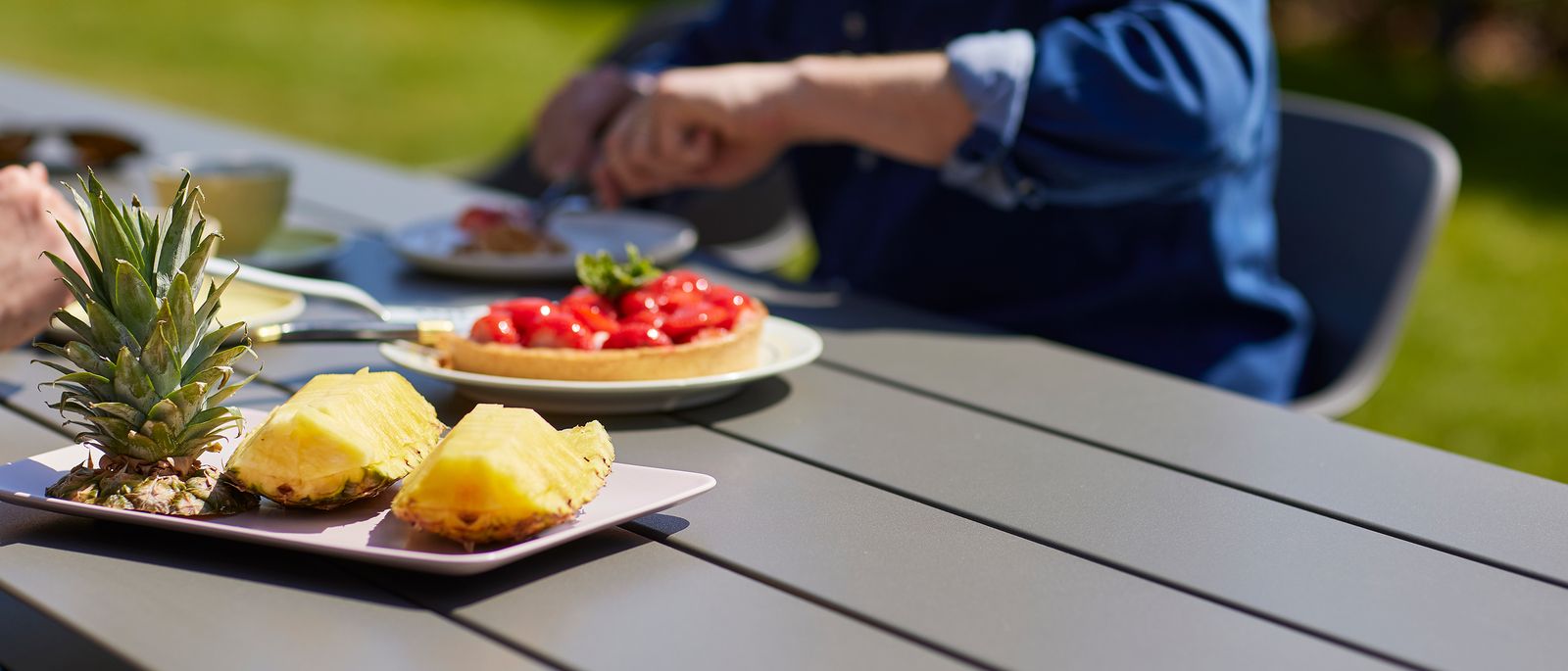 Modest, yet with a presence
And always tastefully classic
The Marina combo table is adjusted for maximum comfort. With both comfortable Captain's Chairs and playful benches that are made to share, you get a table that accommodates each experience.
With its gorgeous Earth color, this design piece feels humble and genuine, calmly supporting your everyday needs.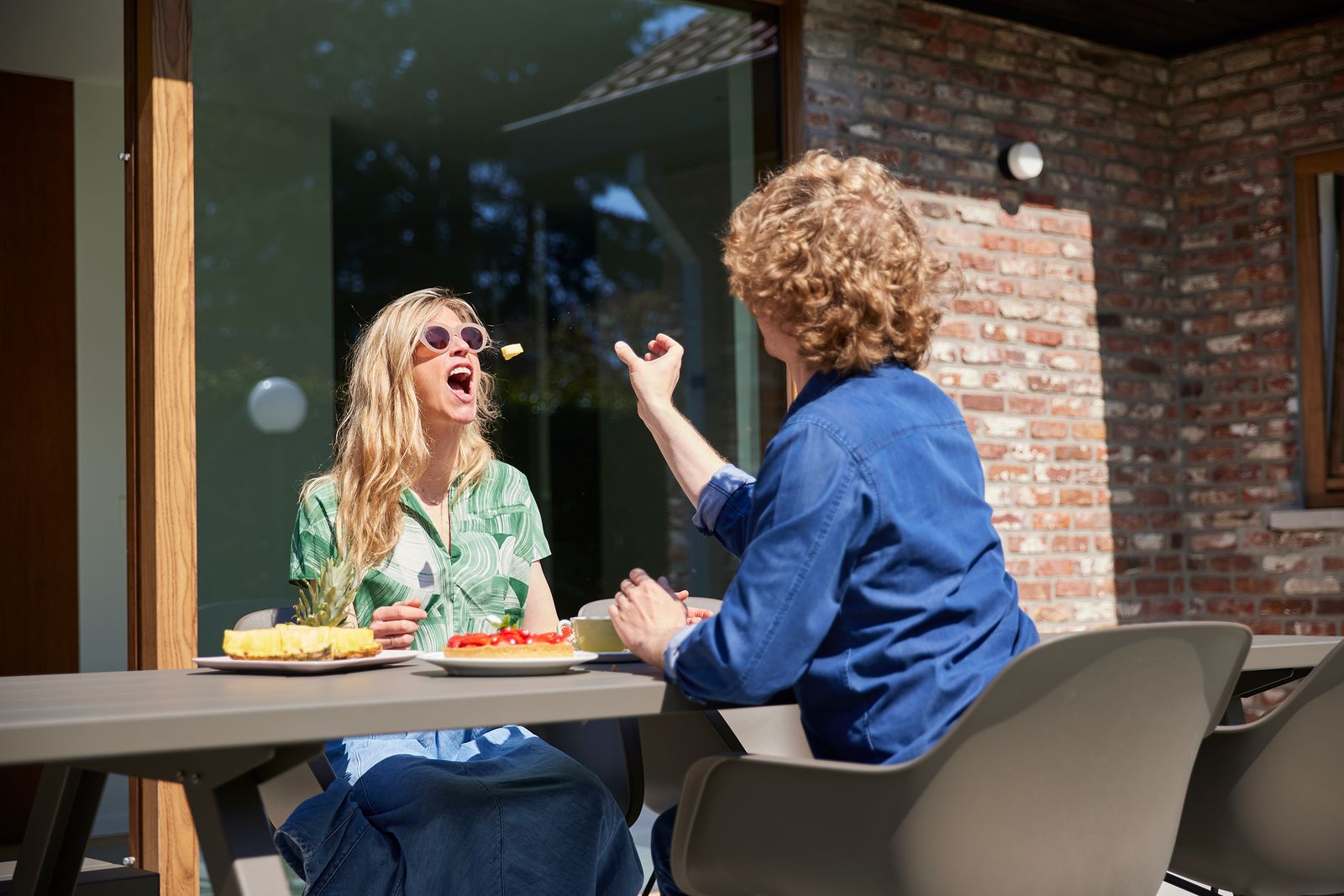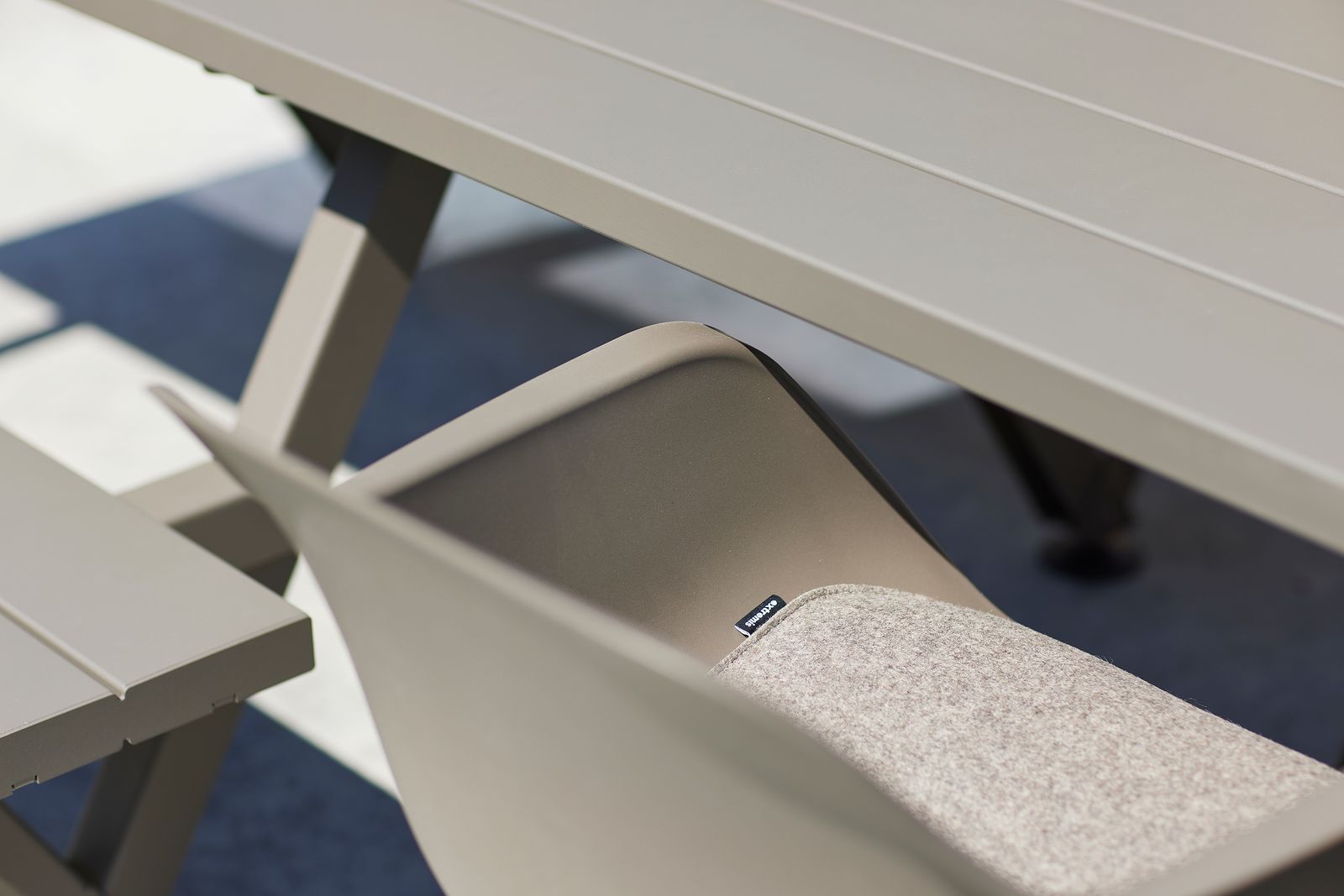 Seated in the sophisticated and natural embrace of this set, you'll revel in the day.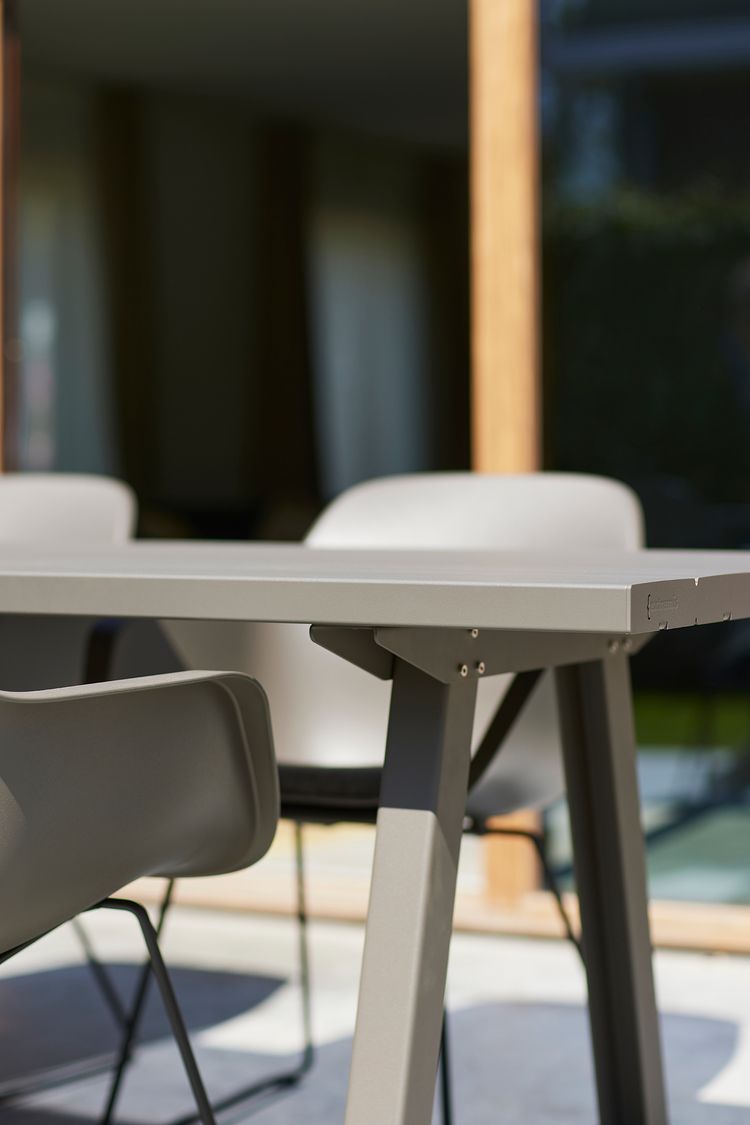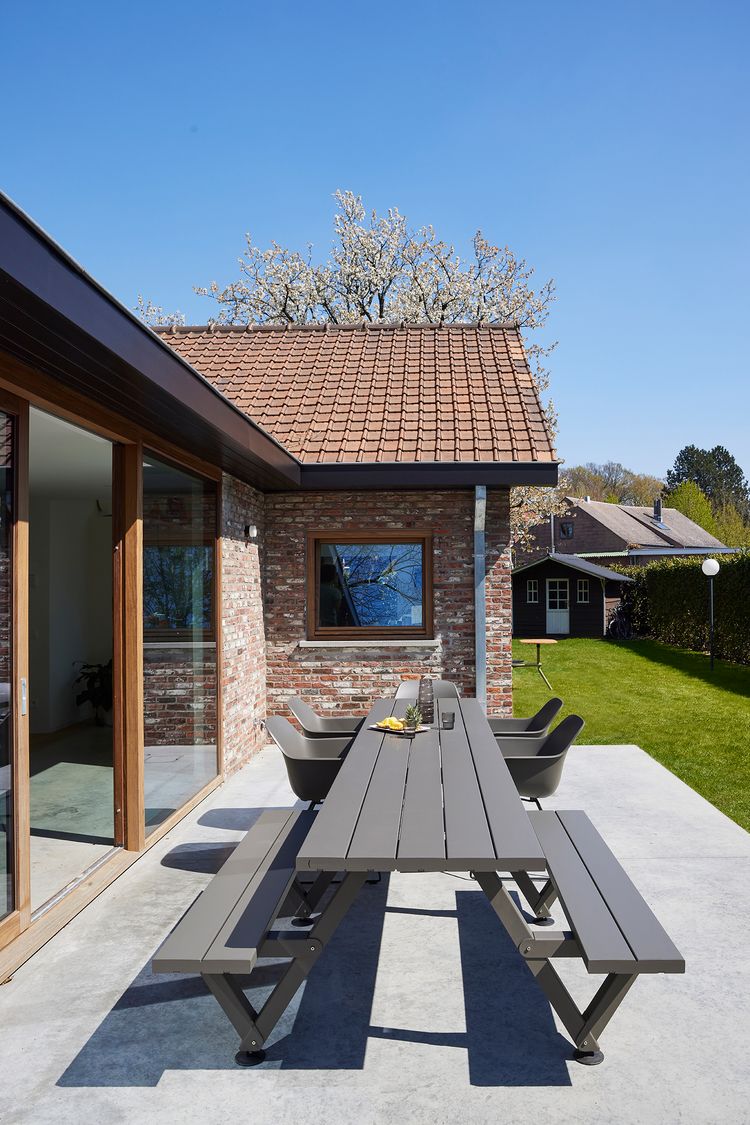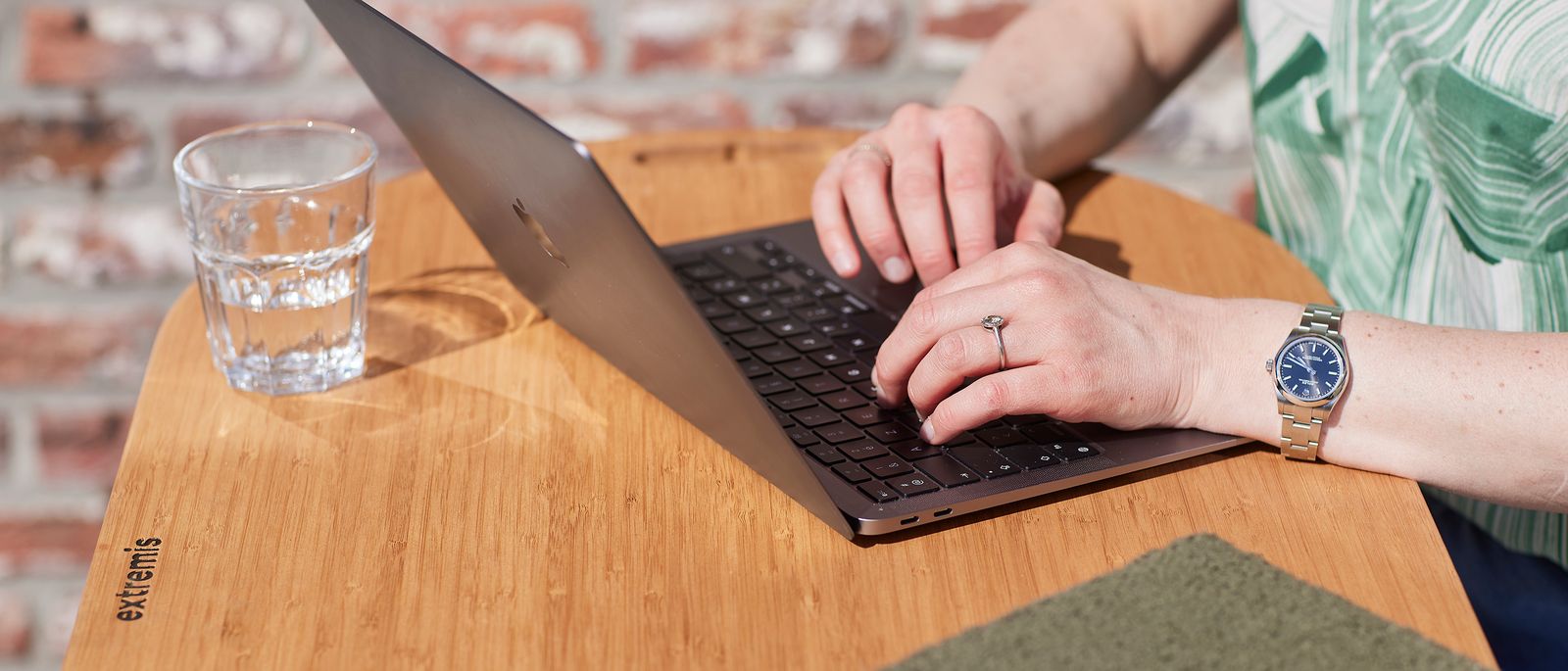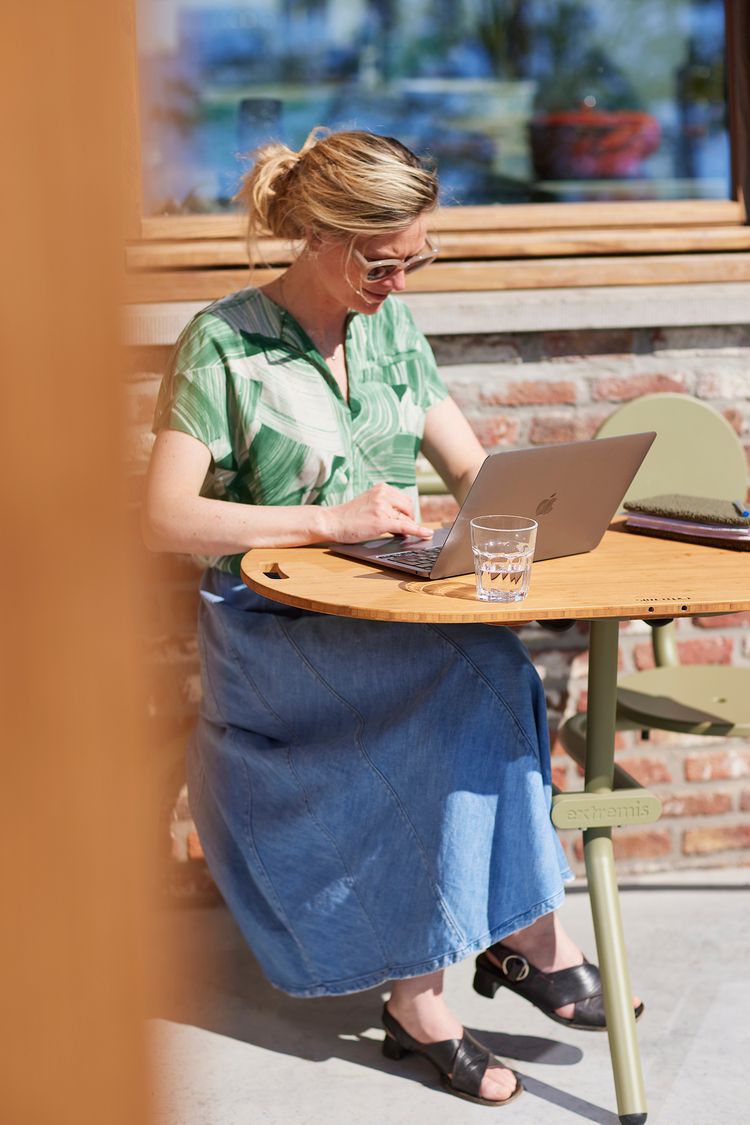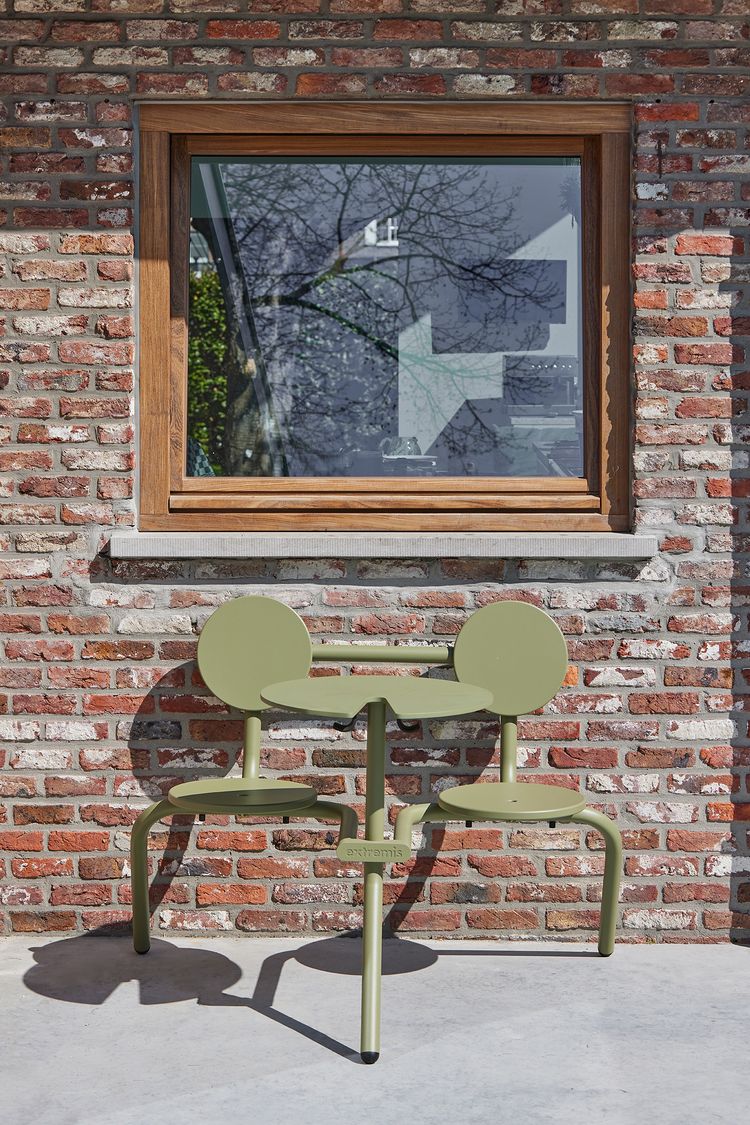 Side by side
A seat just for two
With this cute Bistroo around, you'll gladly exchange the office for a moment in the sun! Thanks to the tabletop extension, you easily create some extra space without losing the charms of this jaunty table.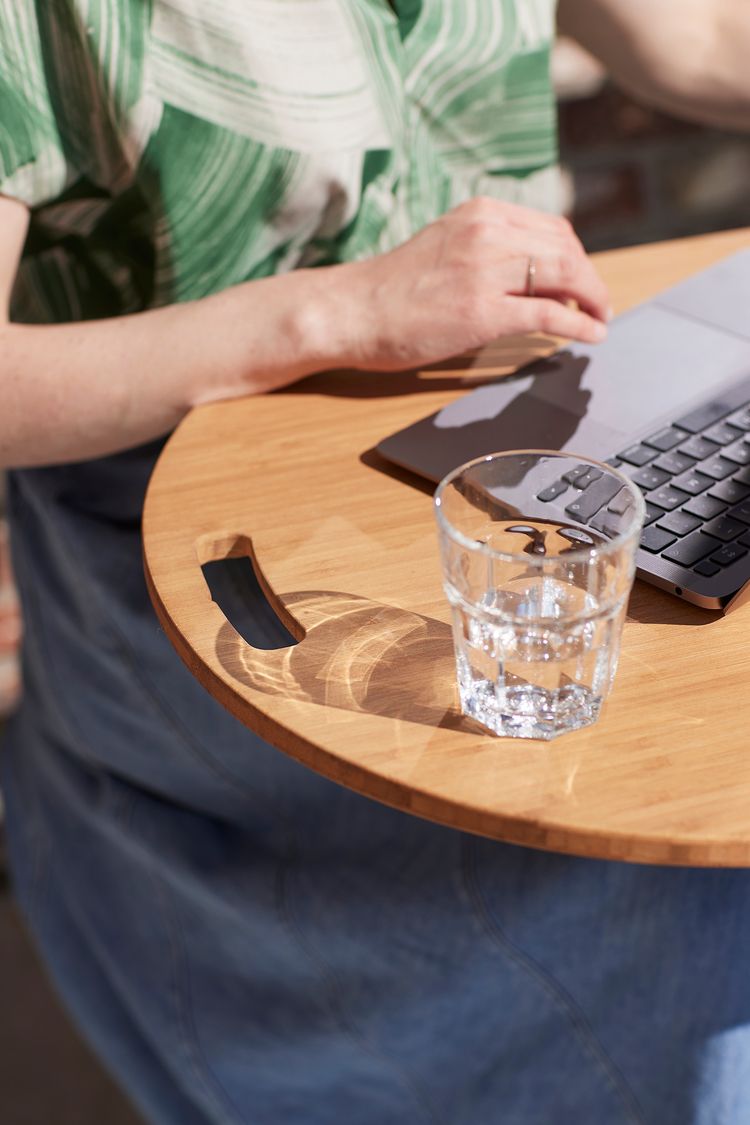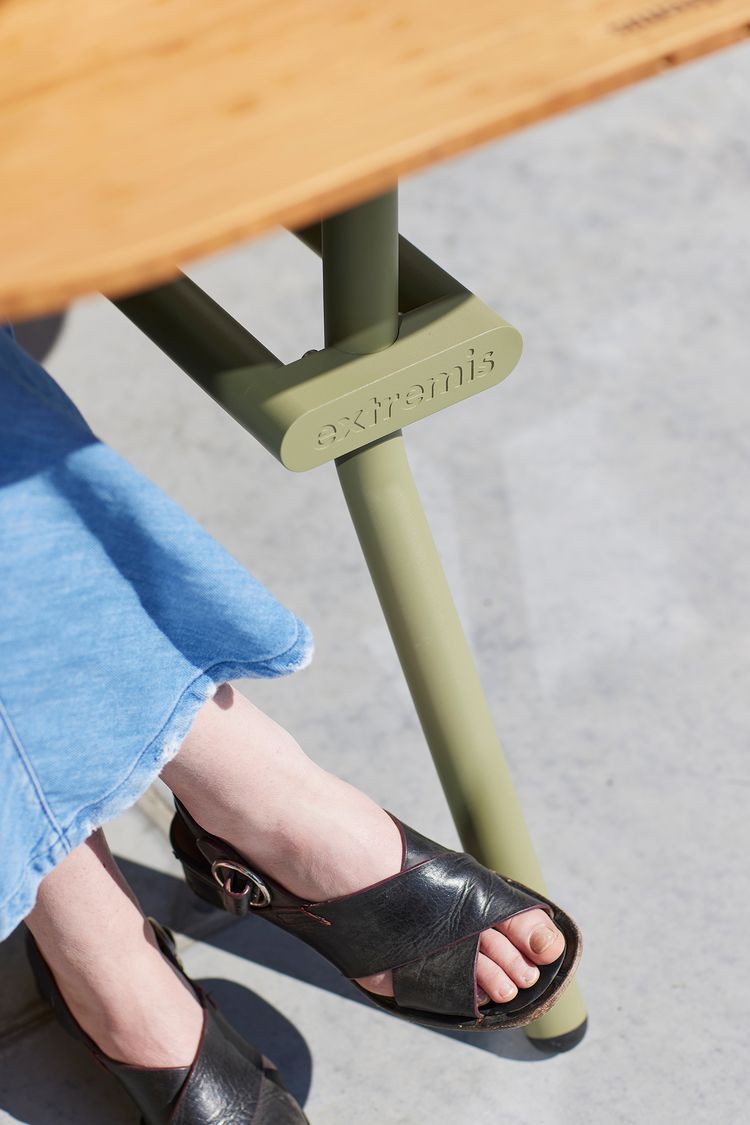 Pictures by Beeldcollectief