Office terraces with pond view
Bonnemain, France
In projects, Picnik, Abachus, Virus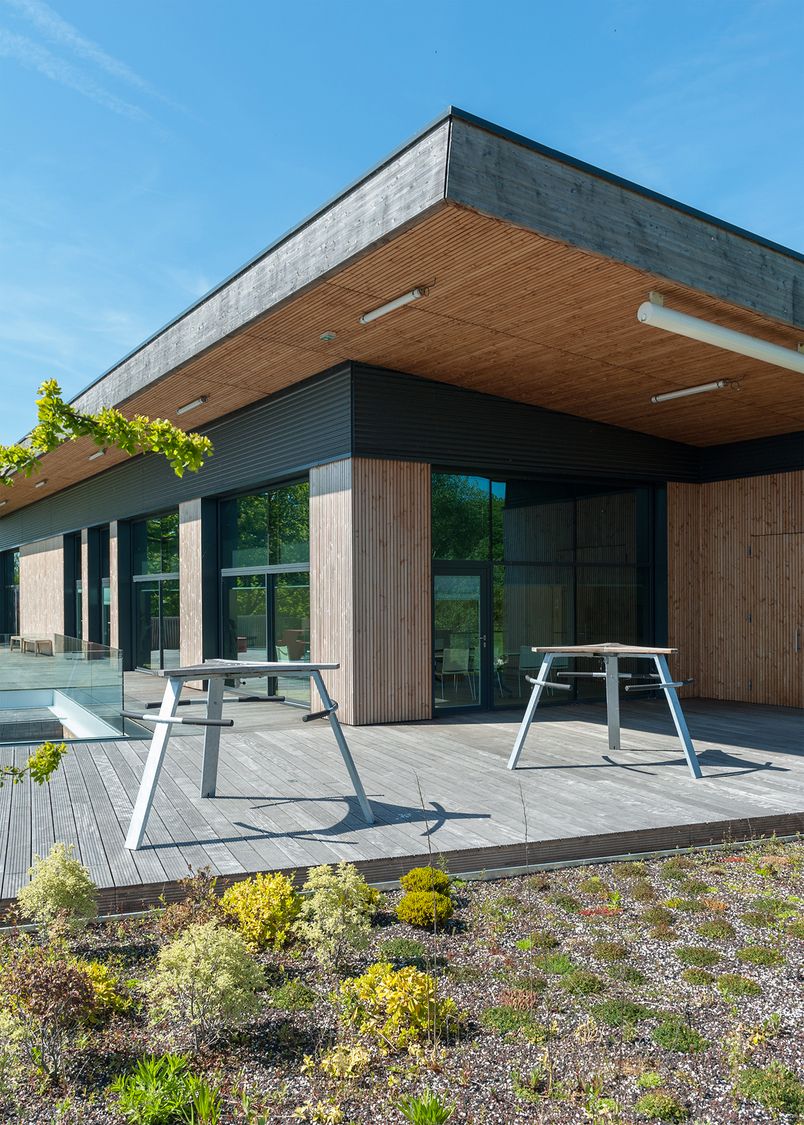 The Delta Dore headquarters in Bonnemain, France, have some lovely terraces with a view over the adjoining pond. Each terrace is bedecked with a different kind of furniture that sparks togetherness.
At the Abachus cocktail tables employees can enjoy an after-work drink, whereas the Virus tables are the perfect spot for lunch. The Copper brown Picnik tables on the rooftop terrace offer the best views of the house and add a frivolous effect.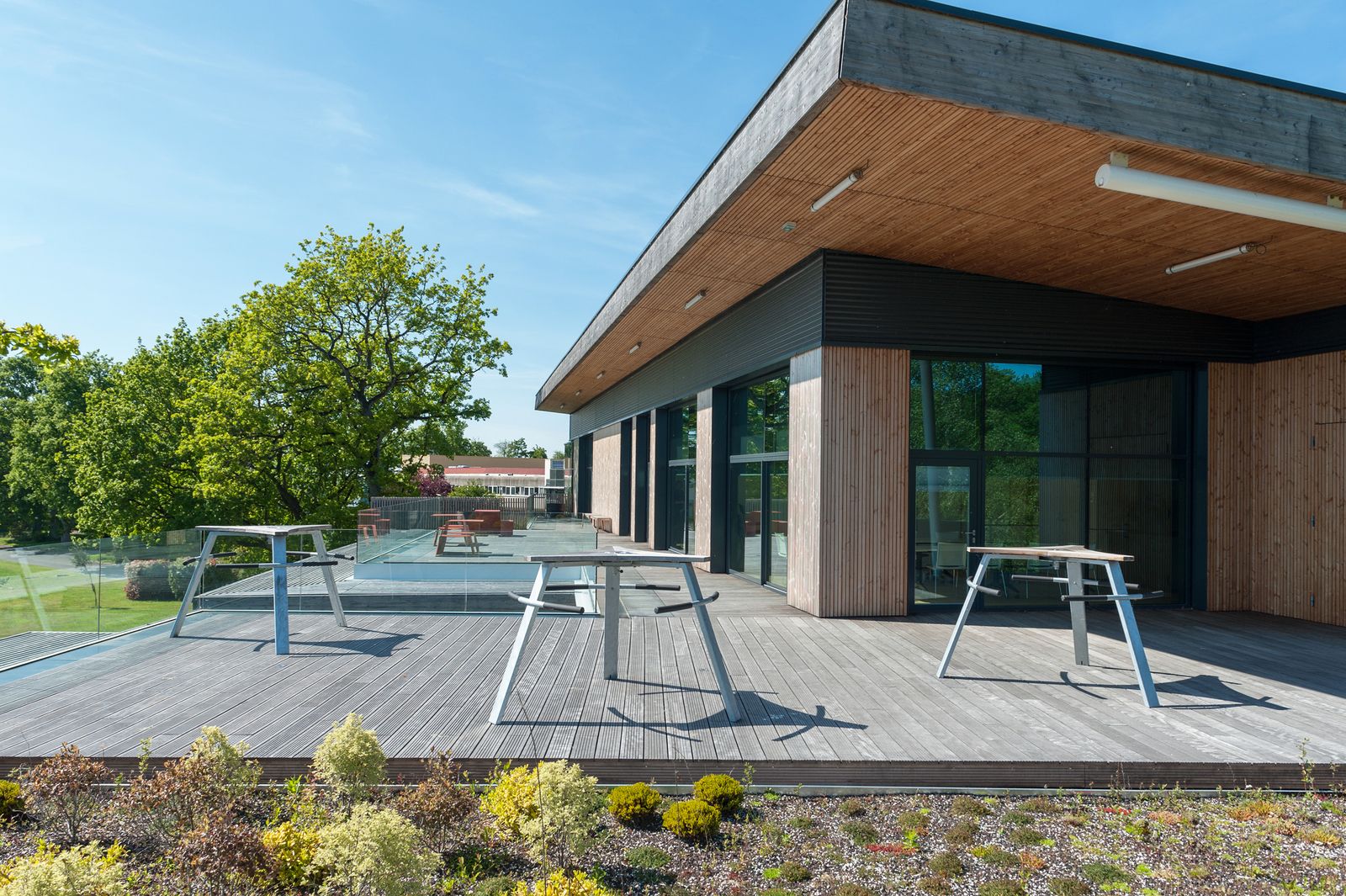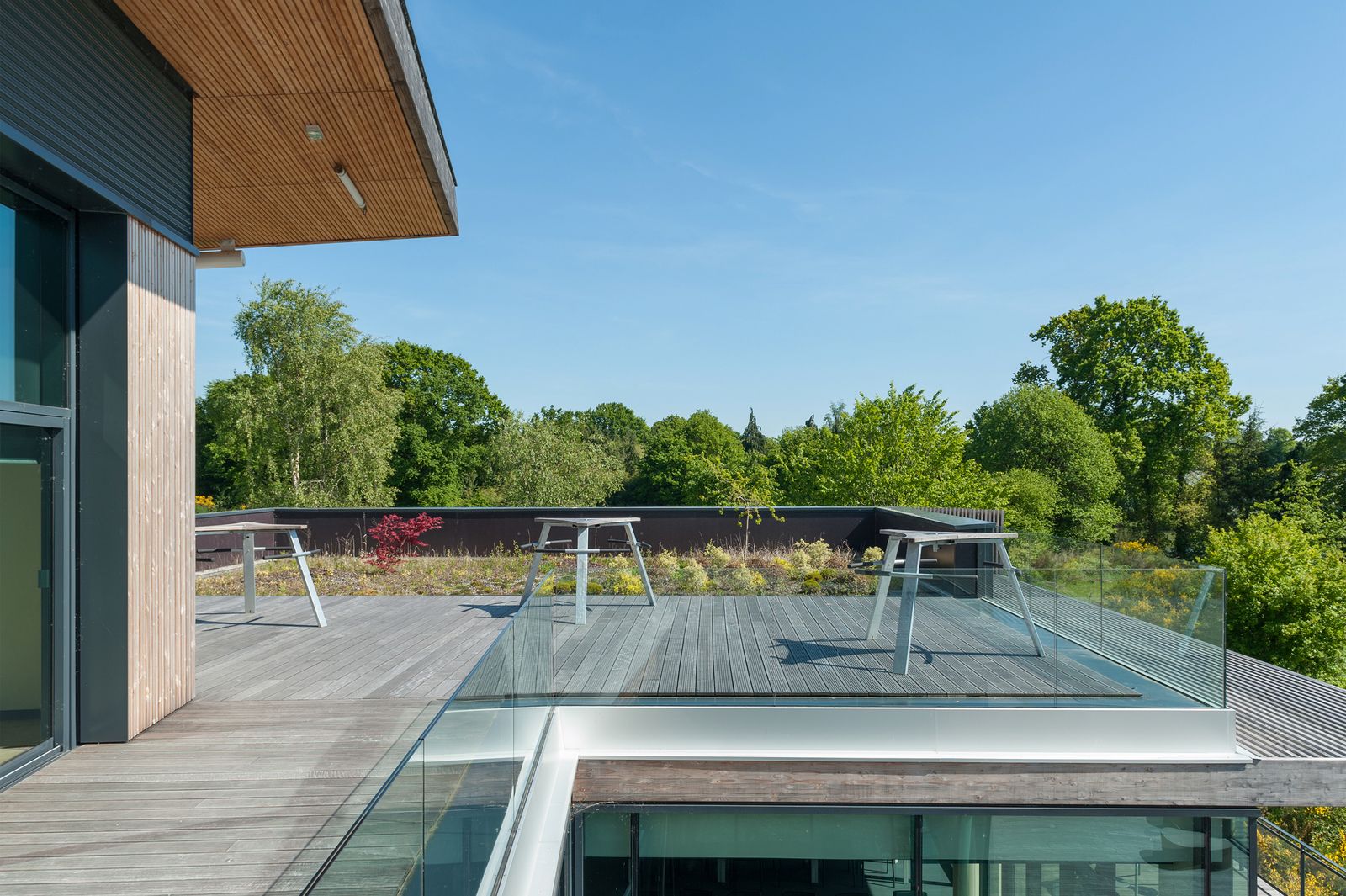 The Virus tables can be used to work outside, they sure enhance creativity!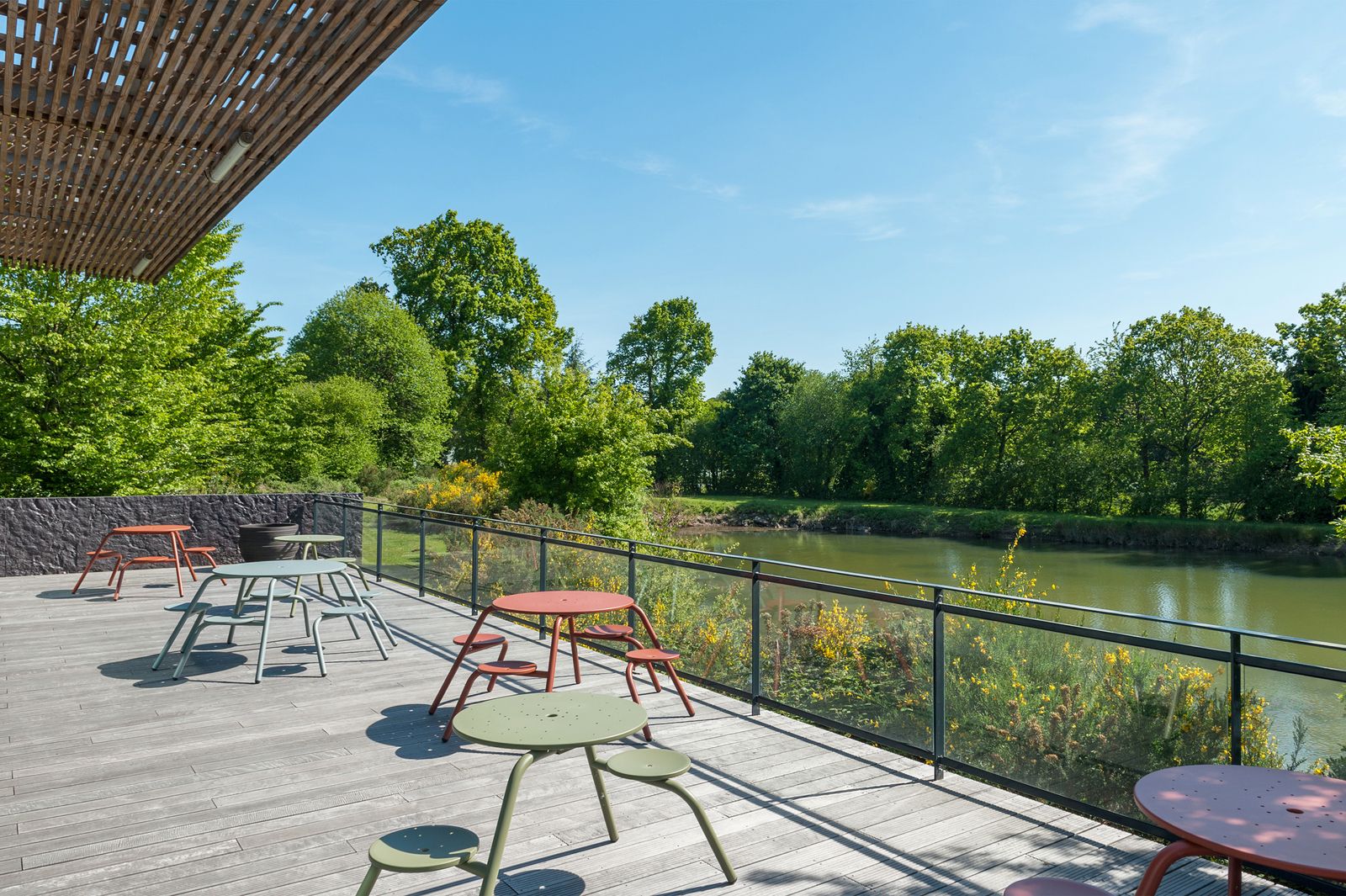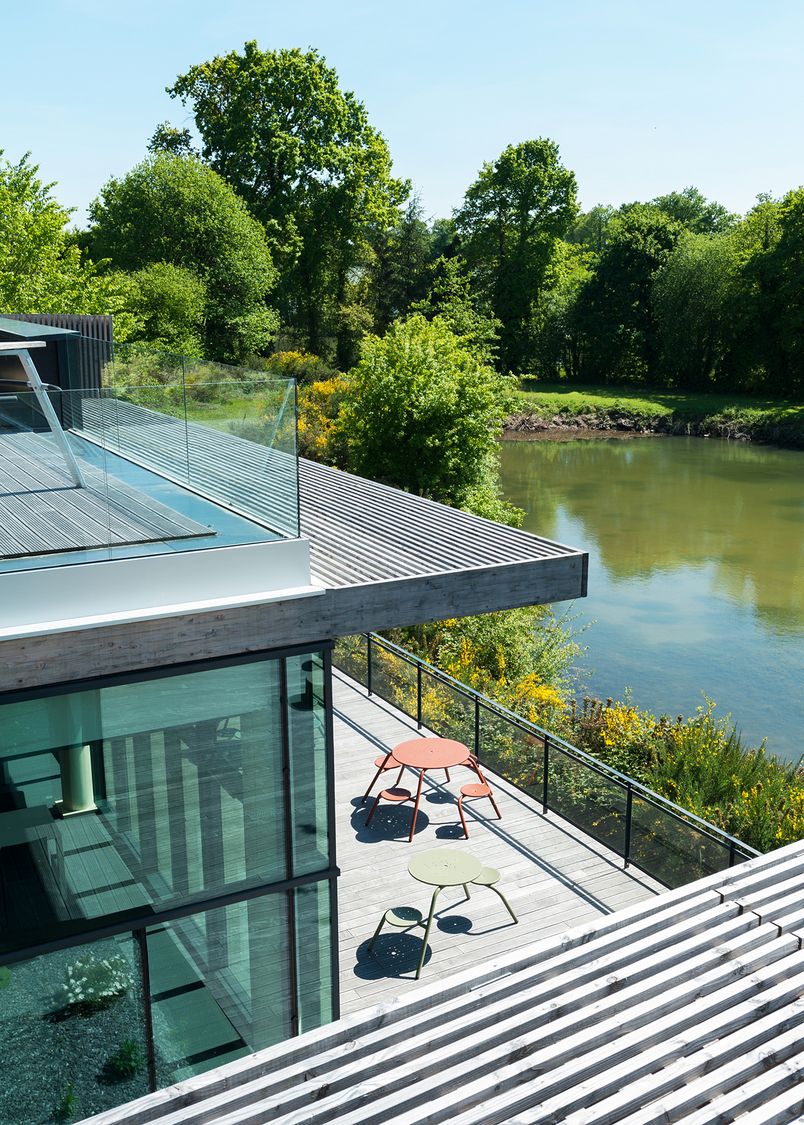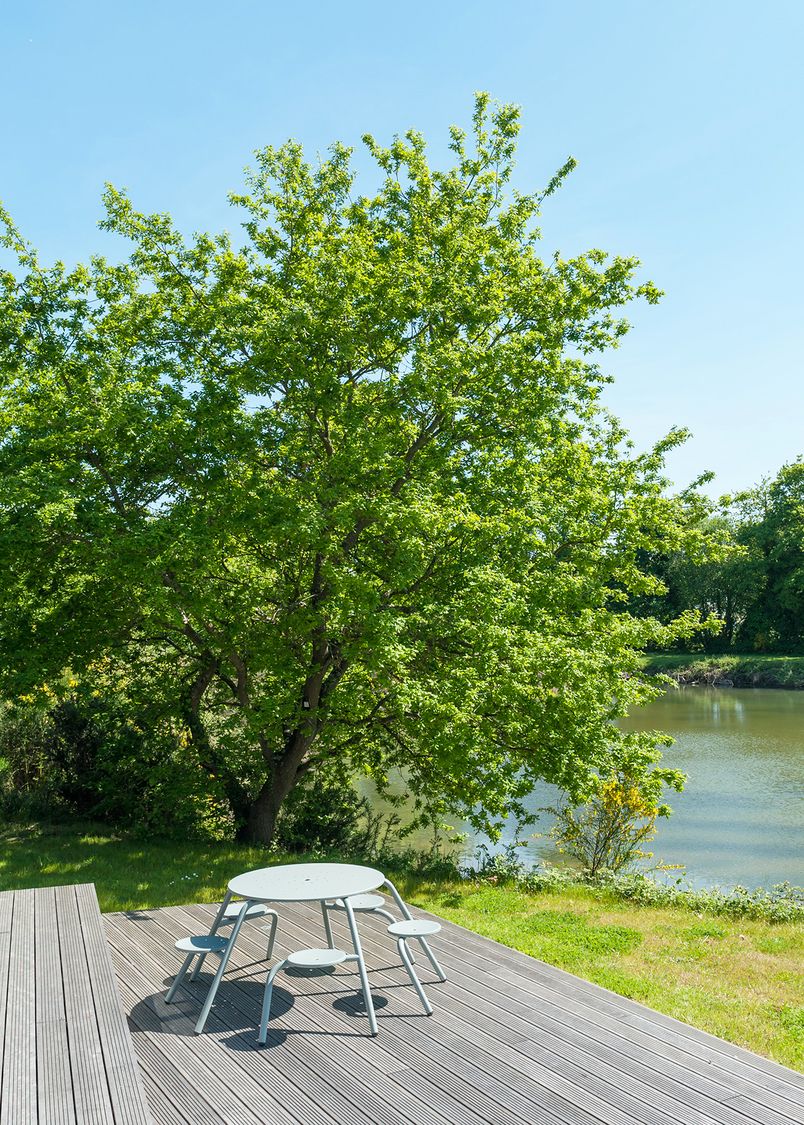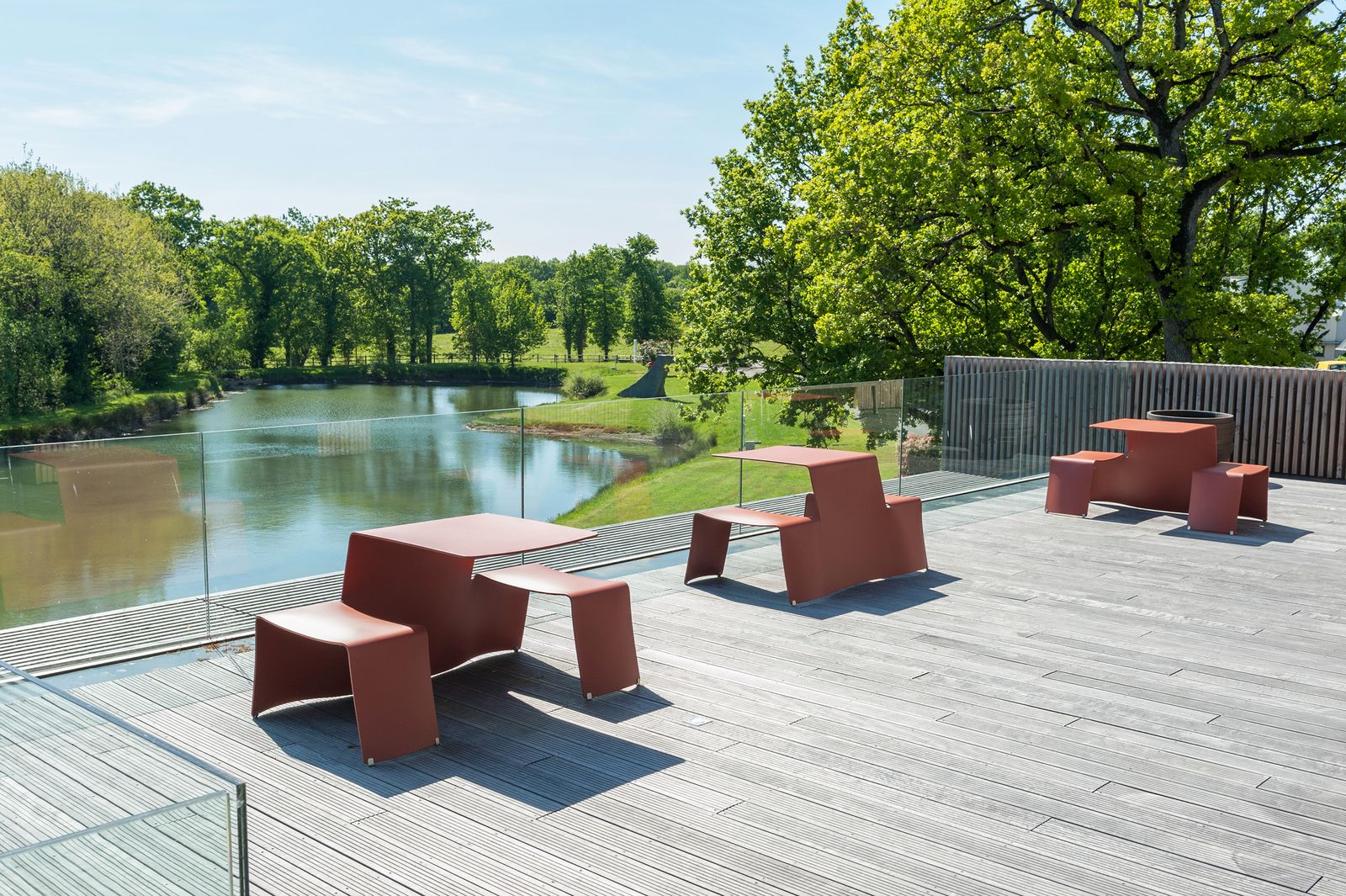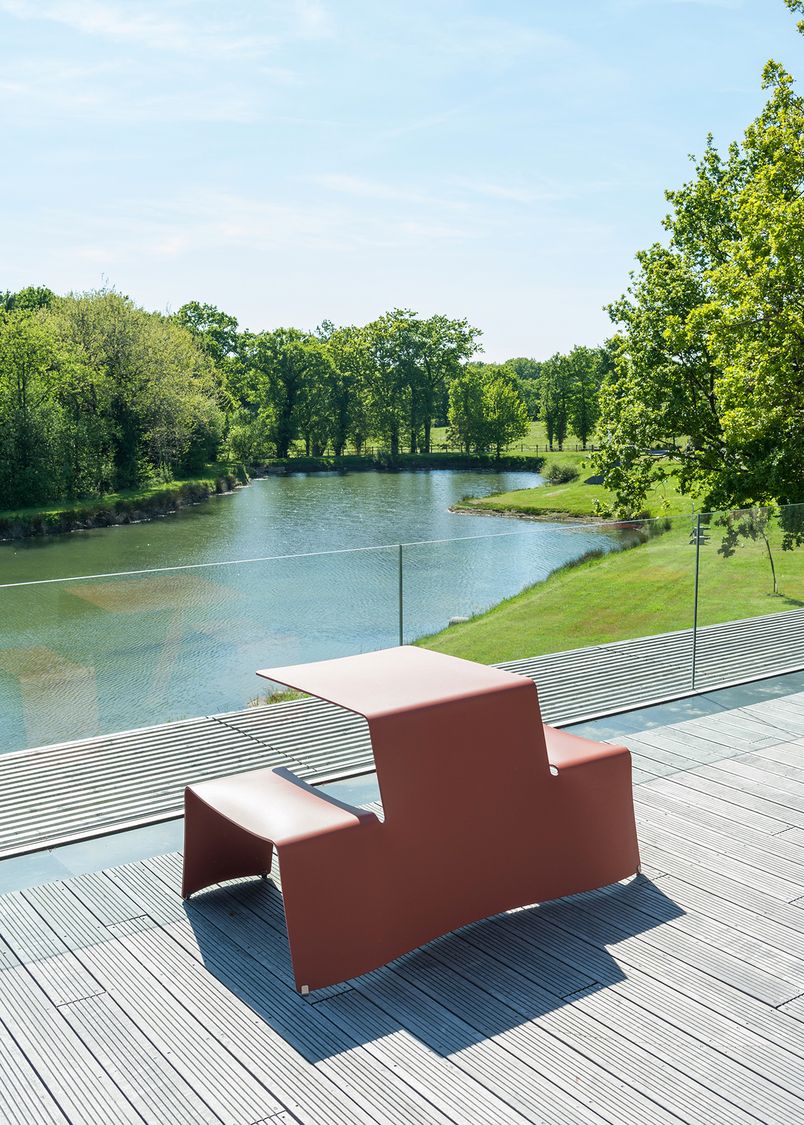 Pictures by Germain Herriau