Panoramic patio
Kortrijk, Belgium
At home, Walrus, Gargantua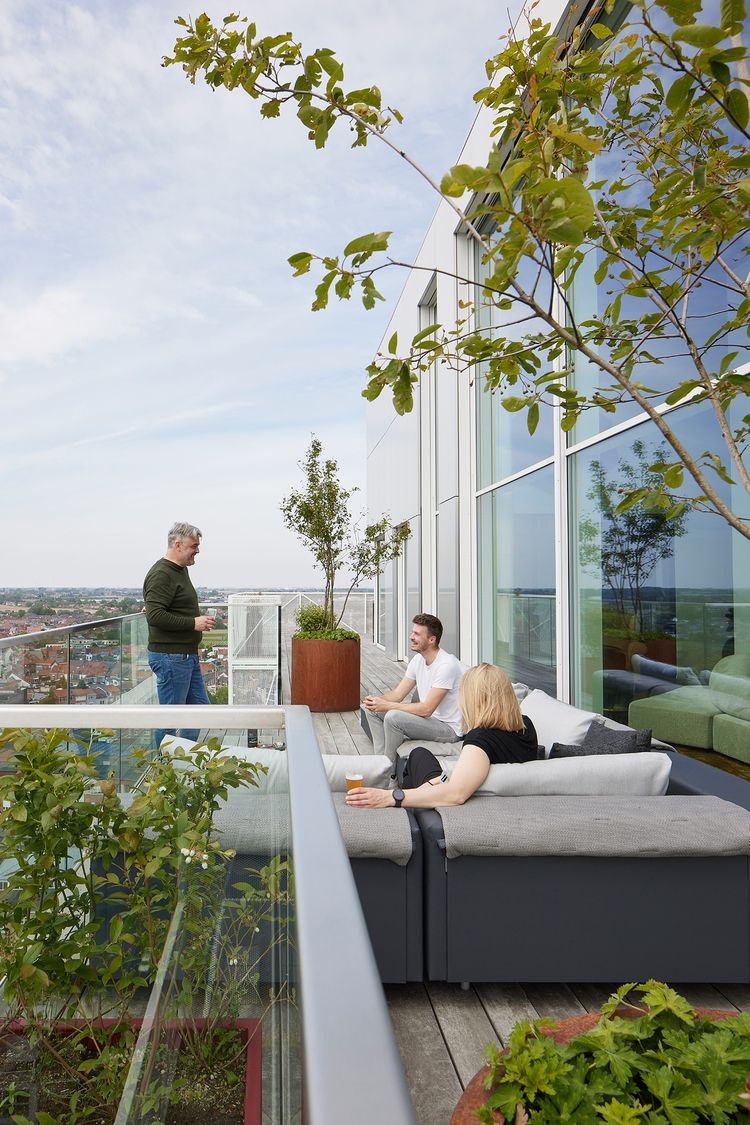 With views sweeping you off your feet, this penthouse has a one-of-a-kind patio that makes an impression on young and old. Both the lounge and dining areas are furnished with powerful architectural pieces that fit this scenic setting.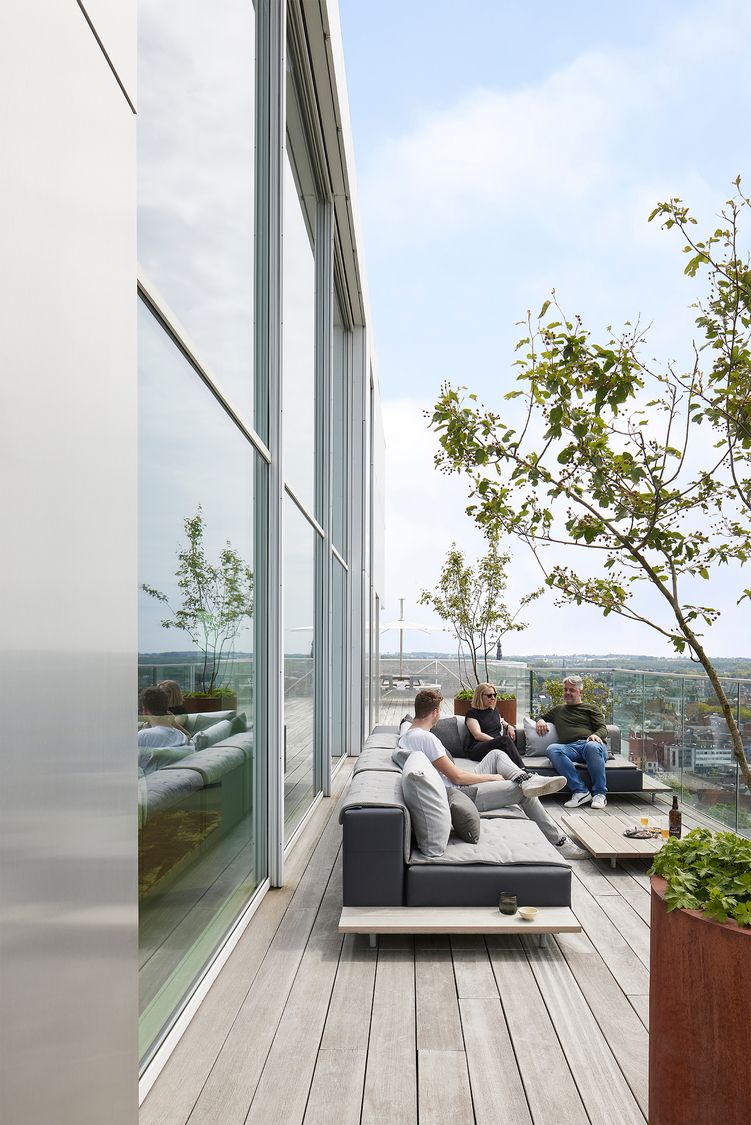 A no-nonsense color scheme for a timeless and sleek feeling.
A true outdoor sofa
Sturdy yet super soft
This Walrus sofa in a "London Gray" color combination is the perfect piece of lounge furniture. Why? Because unlike most outdoor sofas, this one isn't made out of cushions that suck up water, but out of tough tarpaulin fabric that can resist all weather conditions. The bonus is that you don't need to hide your pretty sofa with an unstylish cover.
And the cushions? They're stored in the back pouch of the sofa itself. Canny, right? Just take them out when you want to hop onto the sofa and shove them back in when it rains!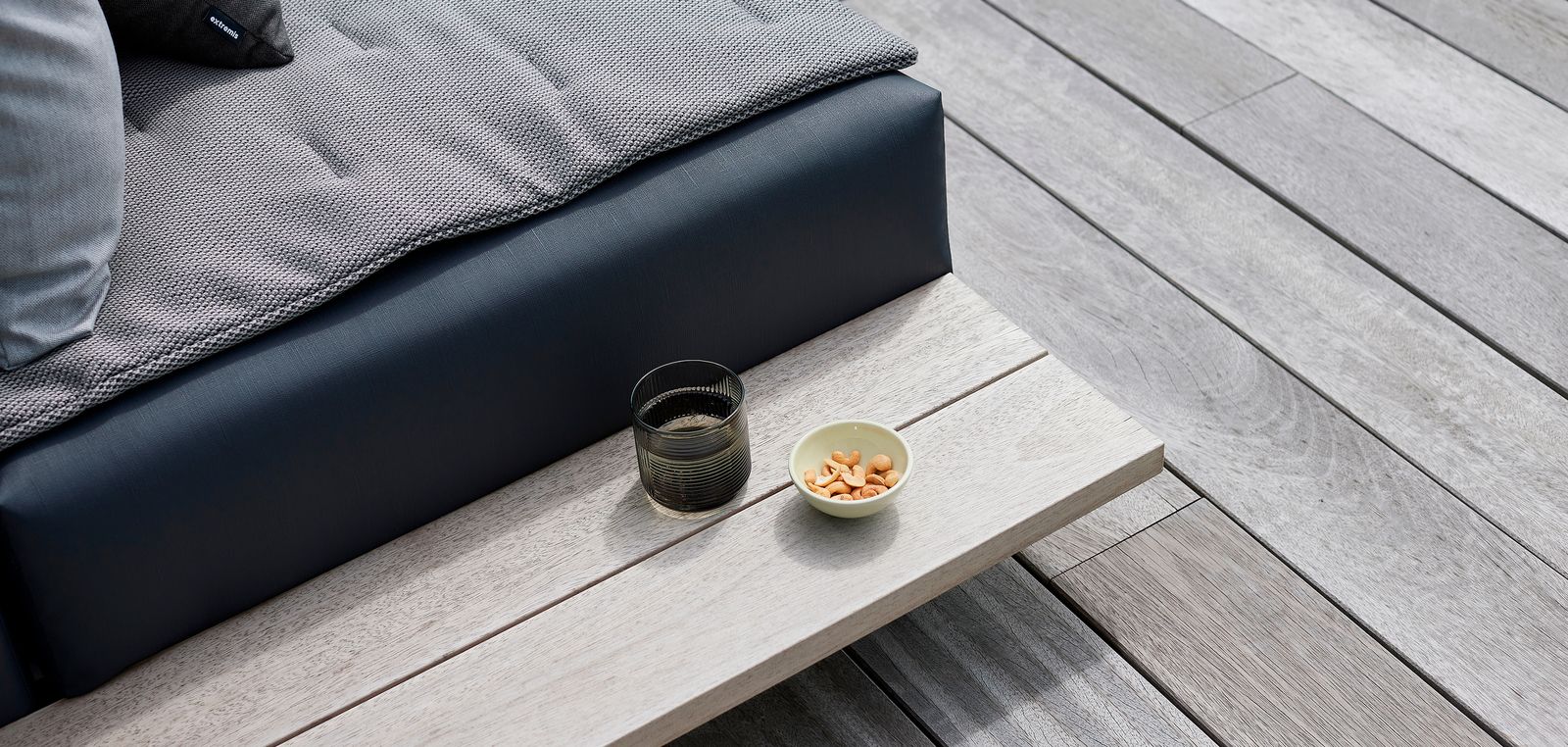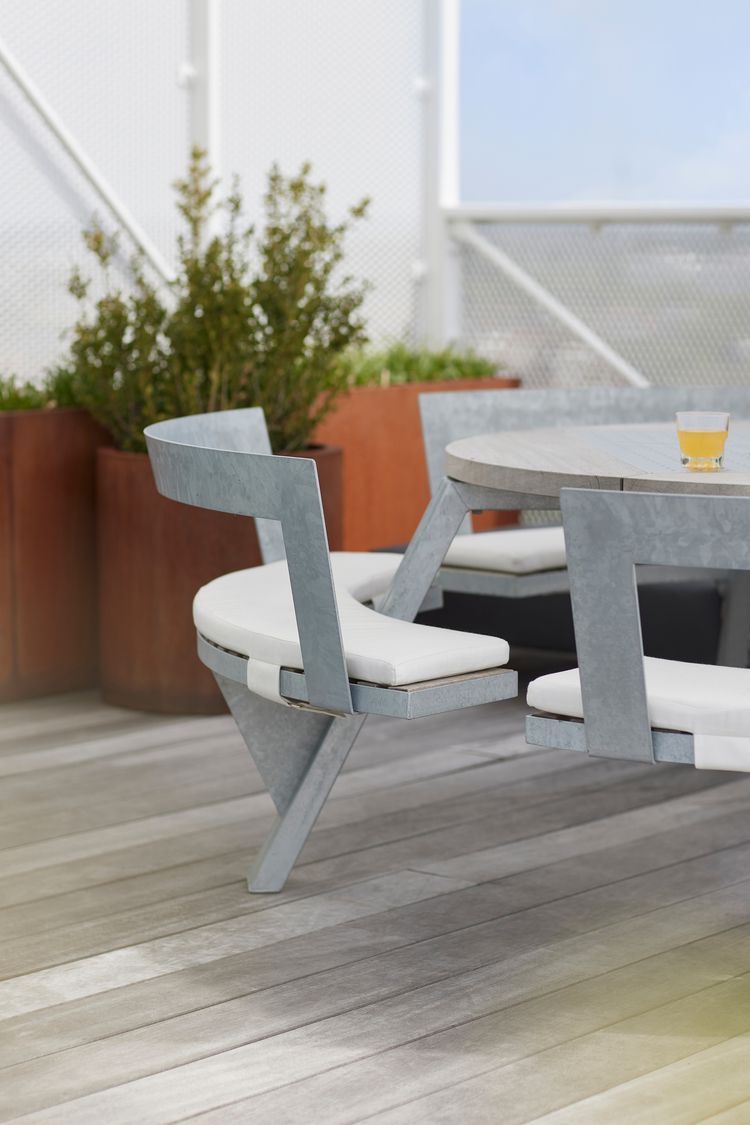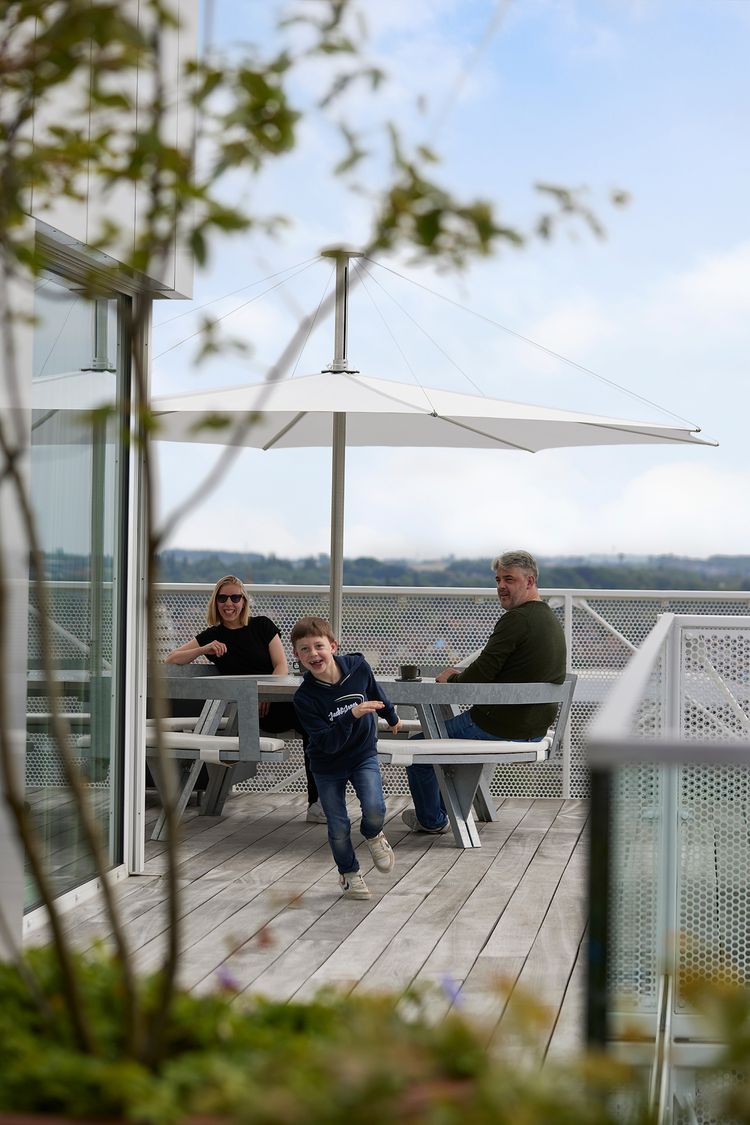 The ultimate togetherness piece
Bold, timeless and strong
On this rooftop terrace, residents get to enjoy the city views all year round at the Gargantua table. Thanks to super durable wood and steel materials, this picnic table can stay out on the terrace all year round – rain, hail, wind or sun are no obstacle for this sturdy piece!
The ideal table for a family with children; the adjustable benches grow with the kids - no need to pull up a highchair. A plus is the openings at the sides of each bench that make it easy to get in or out. Sat against the backrest on a soft cushion, you're in for some high-quality family time!
If you look a bit closer, you'll notice that the Inumbra shade has no parasol base. It looks like it's floating as it rests on the Gargantua tabletop, providing more leg space and giving a spacious and sleek overall look.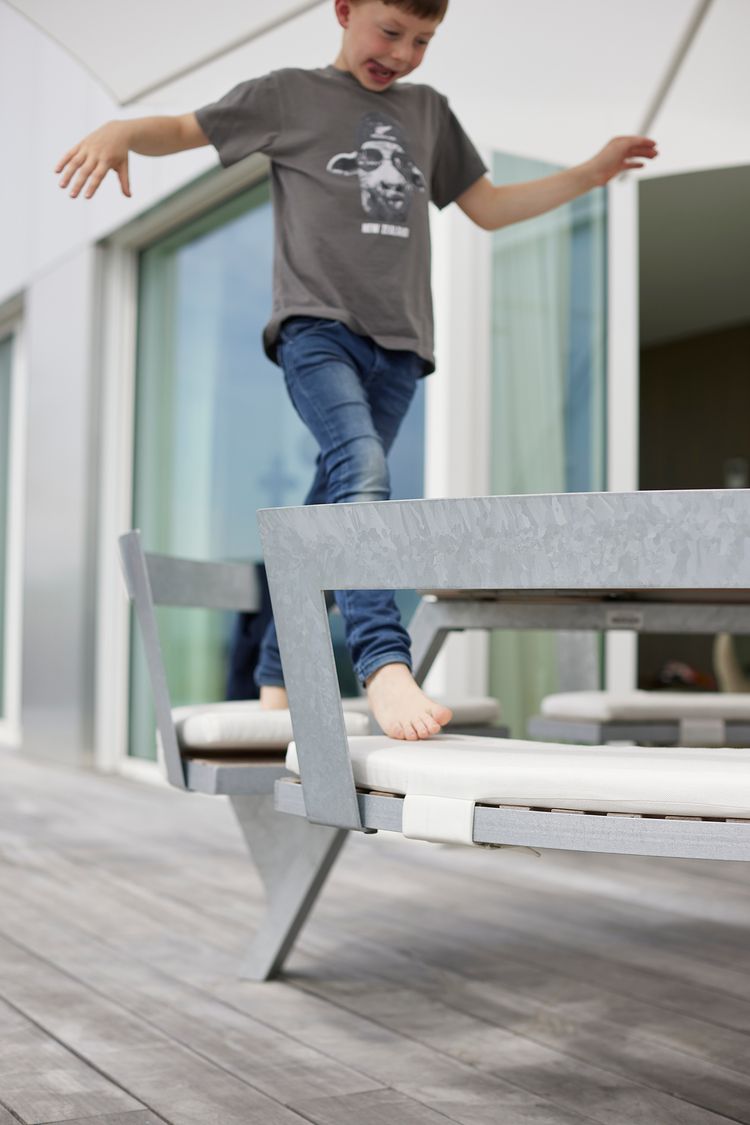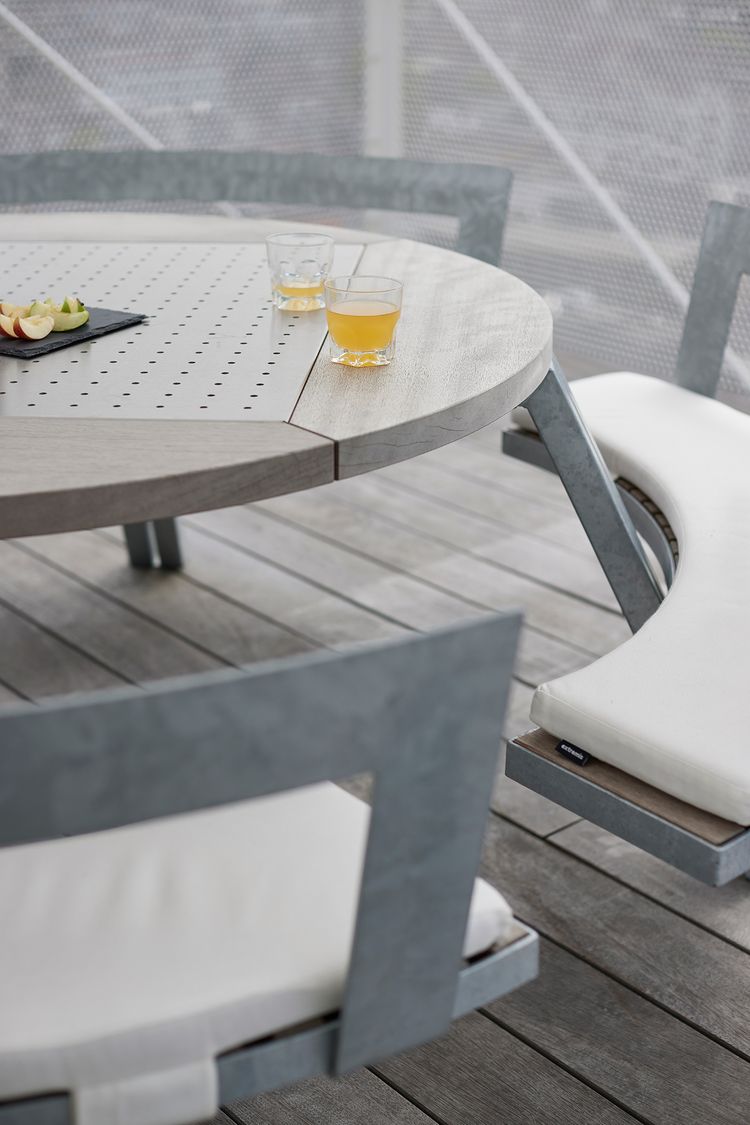 Pictures by Beeldcollectief