Sacred working space
Poperinge, Belgium
In projects, AMAi, Virus, Captain's Chair, Sticks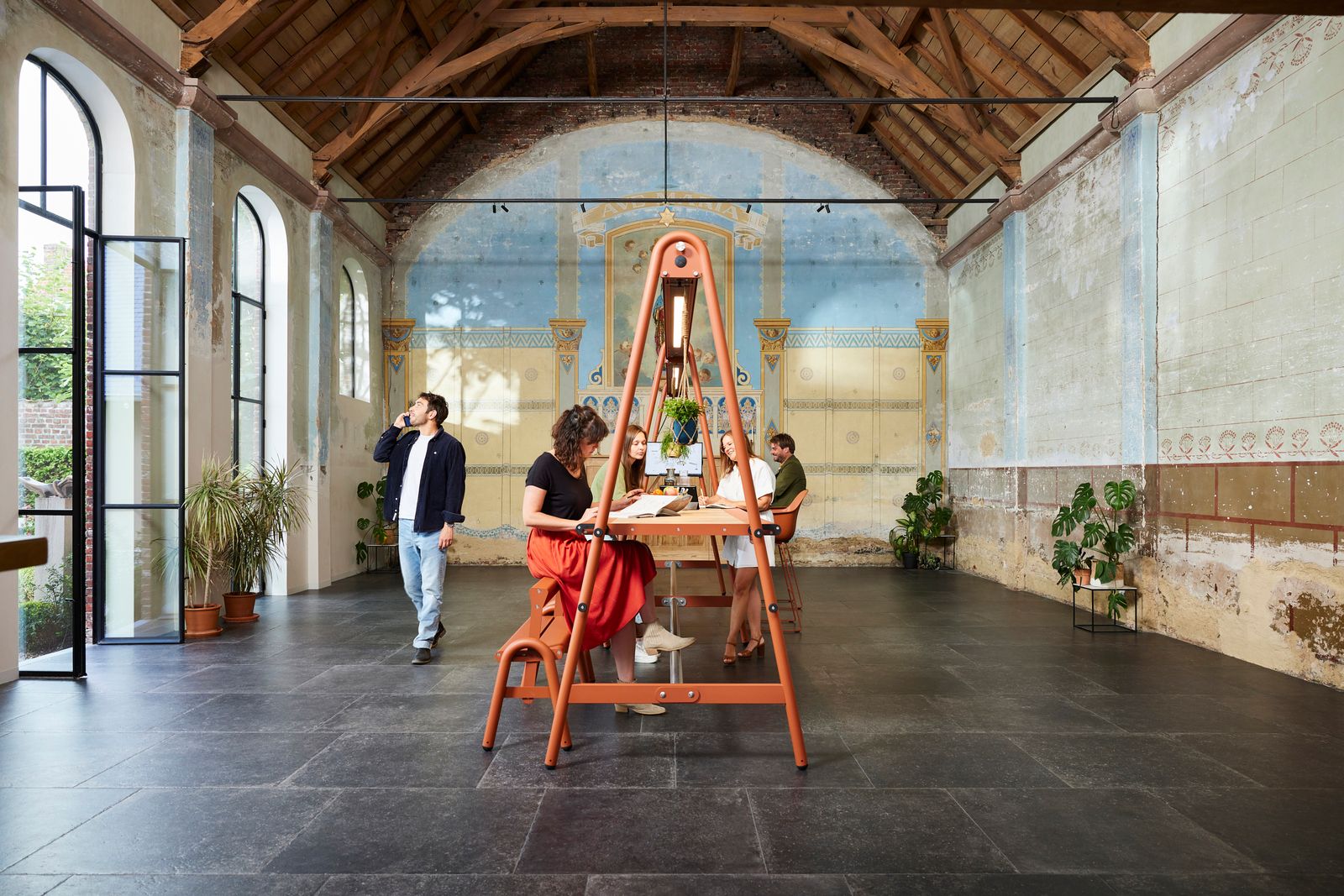 This coworking space is sublime in more than one way... Located in a former chapel in Belgium, this space brings people together in an unworldly setting. Placed central against a Marian blue backdrop, the Copper brown AMAi table stands out. This multifunctional table is the start, or rather the genesis, of sharing ideas and a blooming workday.
An endless source of creativity
With integrated lights and electricity to charge devices, the choice for this AMAi table was simple. And this doesn't even consider the fact that the tabletop can be placed in a low and a high position. Working standing or seated, powered up and under the supervision of the Holy Mary, you'll be blessed with a sublime workday!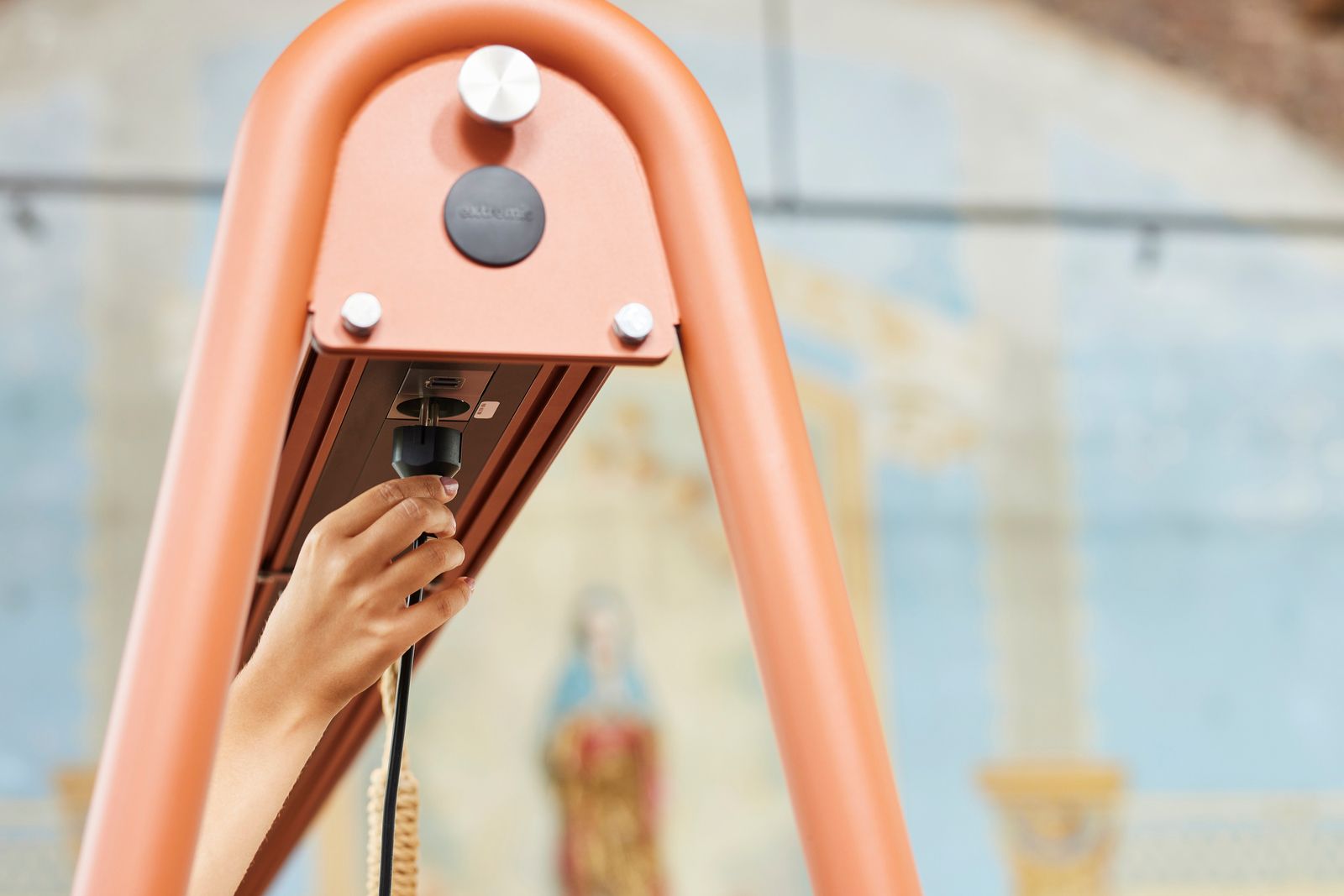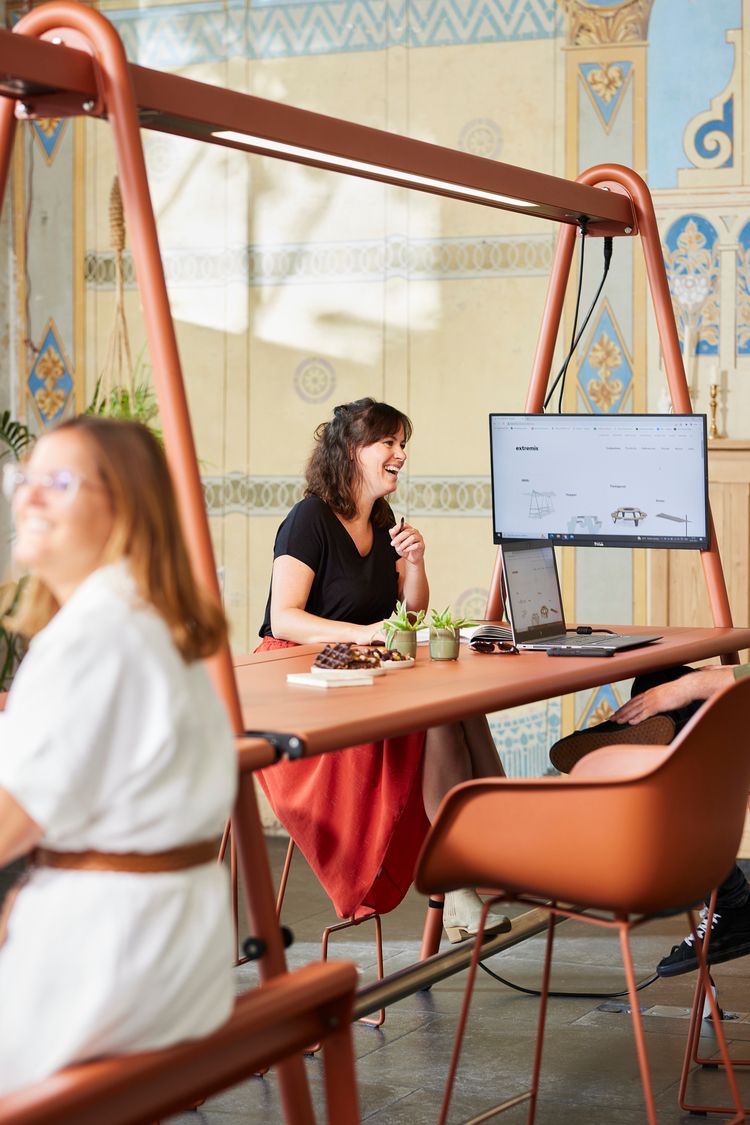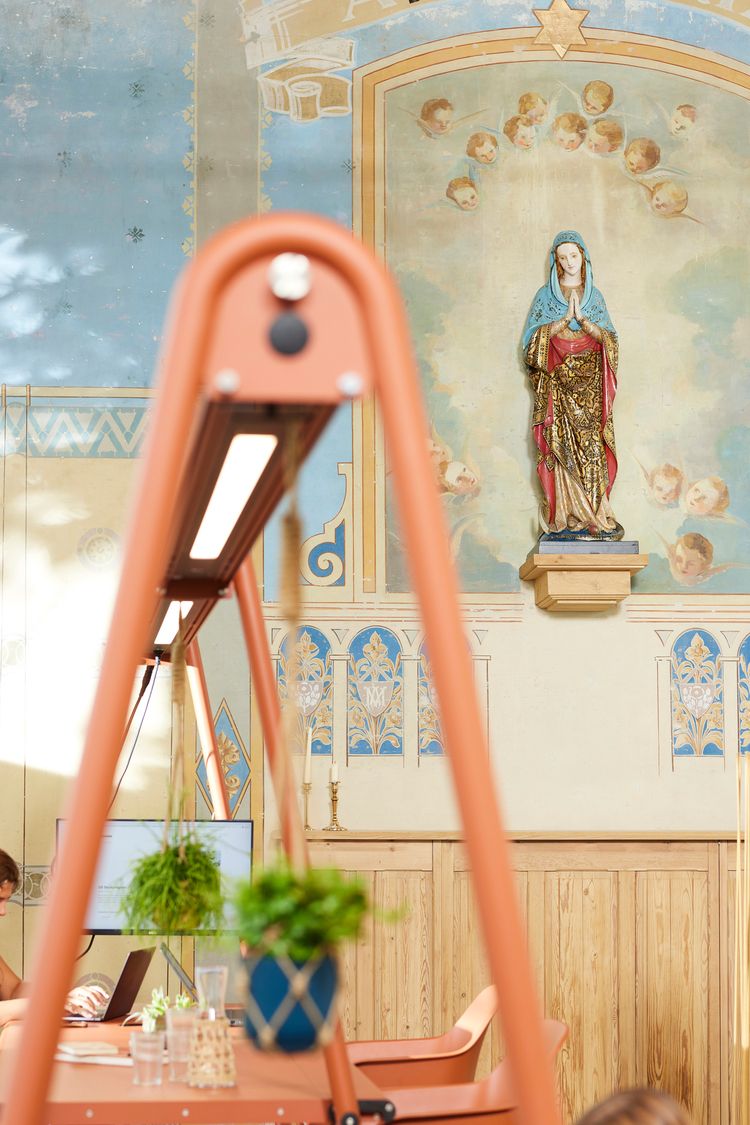 In the beginning, AMAi created...
An office space from scratch
This chapel shows that AMAi is all you need to create a fully functioning office space. This multifunctional table comes with light, power, a high and low table top and a bold color. Different seating options allow for a change of scenery throughout the day; standing, perching, sitting or leaning your way into work? The choice is yours!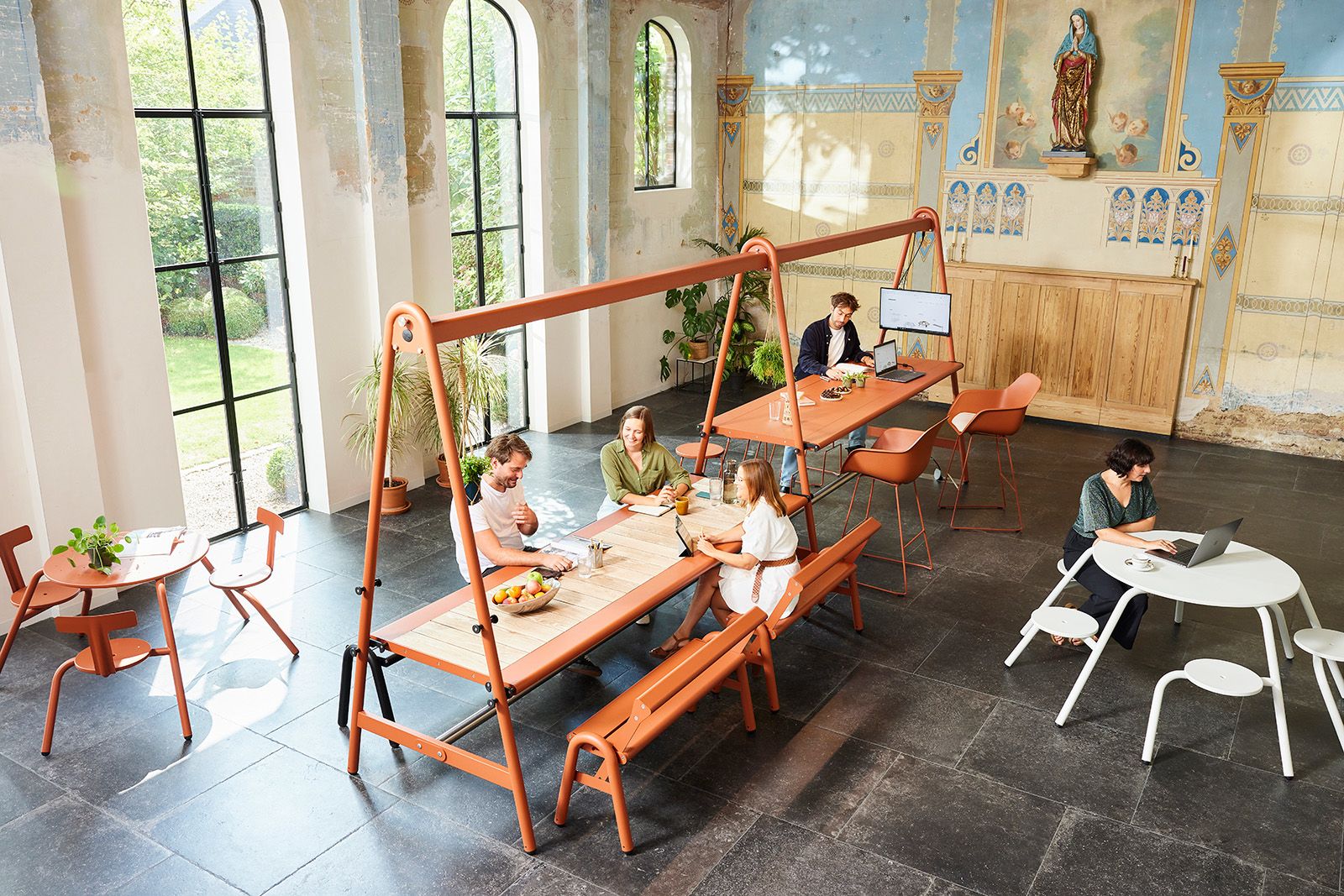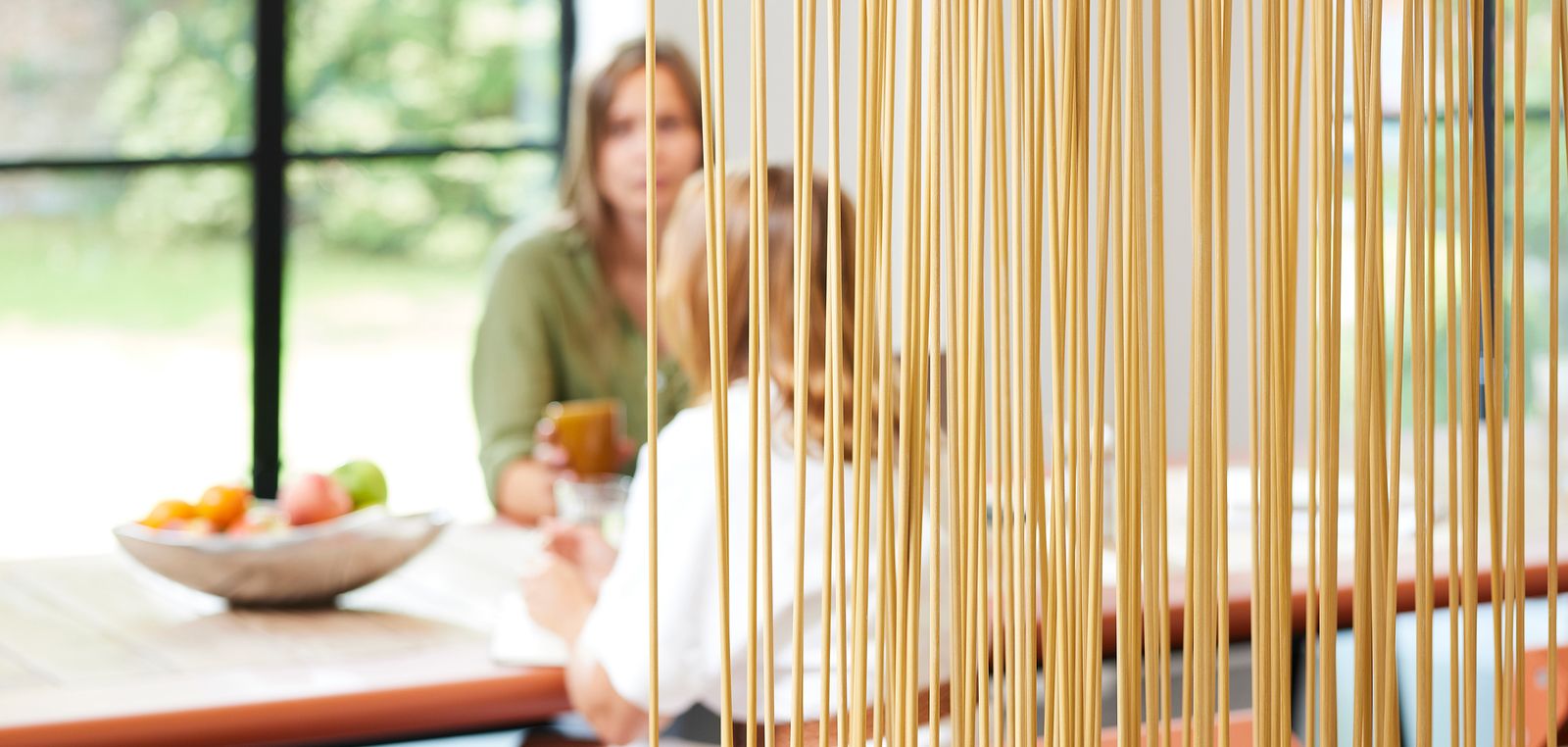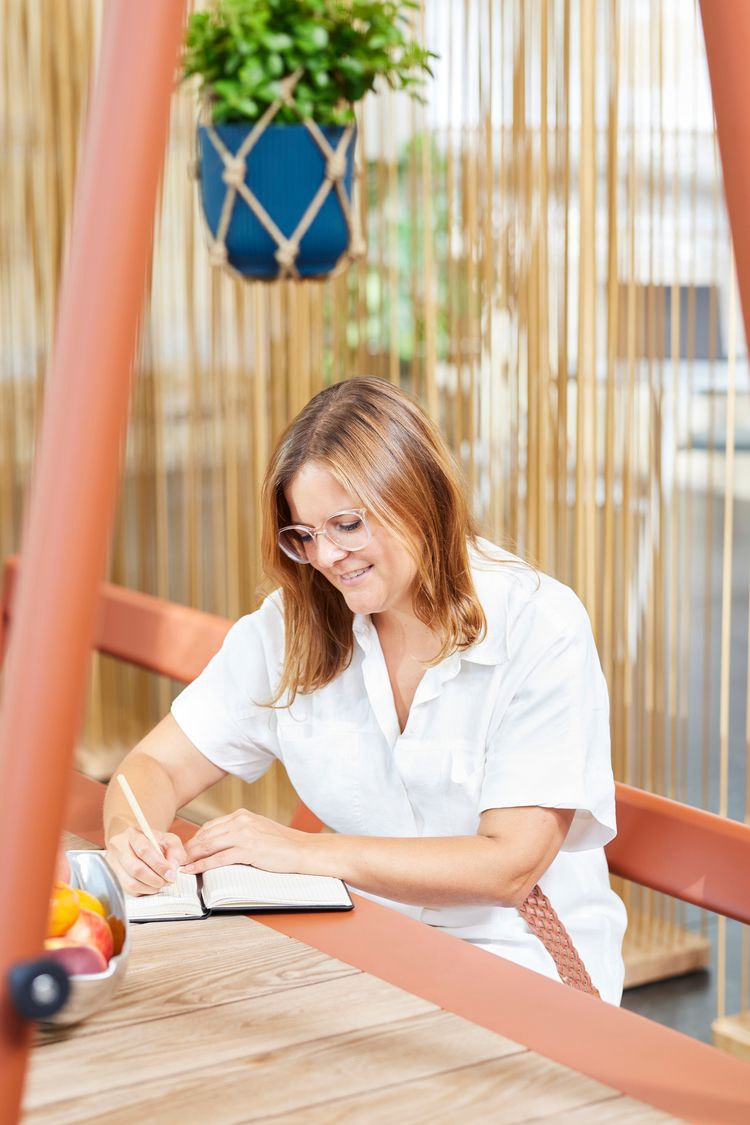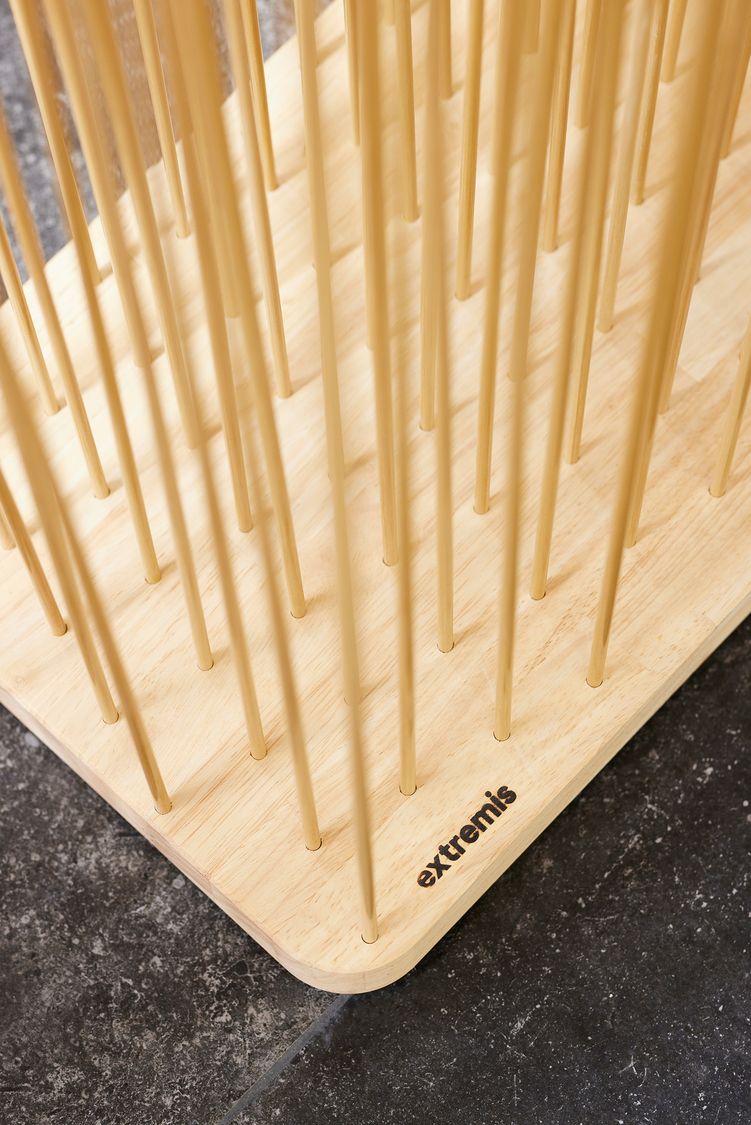 Silence, please!
Merging perfectly with the original woodwork of the chapel, the Sticks in wood color offer privacy while adding a natural touch. These sticky room dividers are easy to place in a room and offer enough privacy without forming a hard barrier that would take away all the natural light and feeling of spaciousness.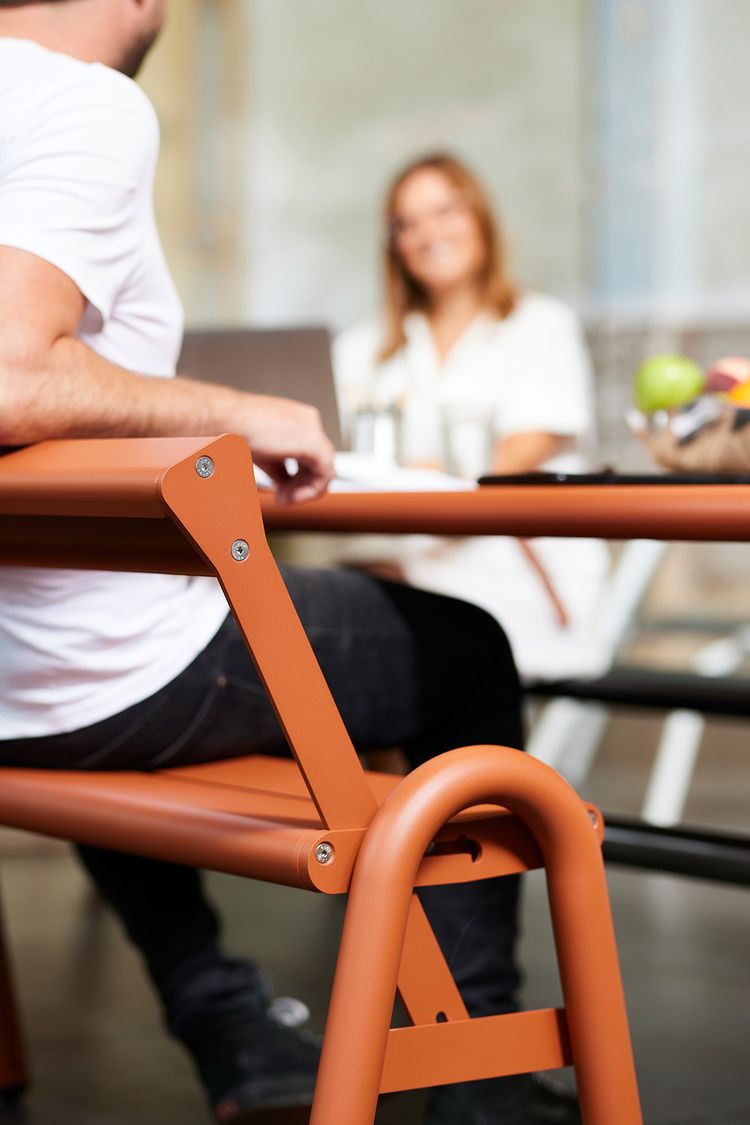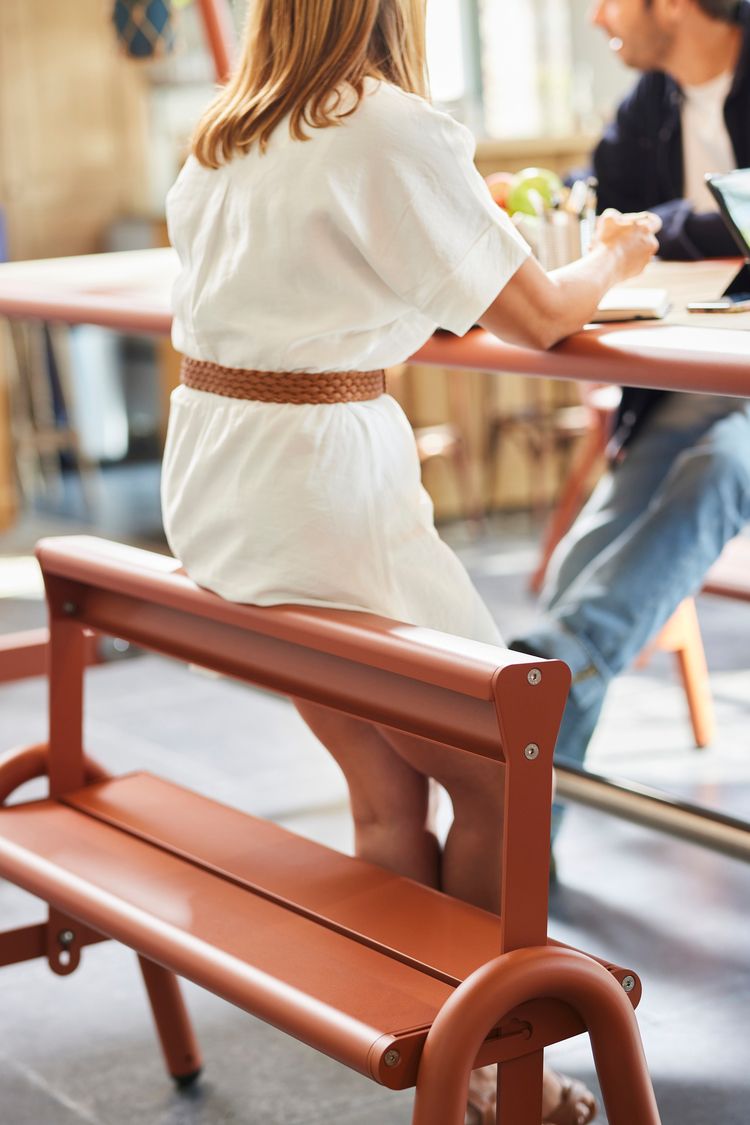 Is it a bench or a stool?
Or is it both?
By now, you've noticed that the table top can be moved up and down depending on what you want throughout the day. But what about the seating options? Well, these smart benches follow your chosen height! Take a seat on the bench comfortably leaning your back or switch the backrest into a seat ideal for perching. We would dare to utter the word "divine" ...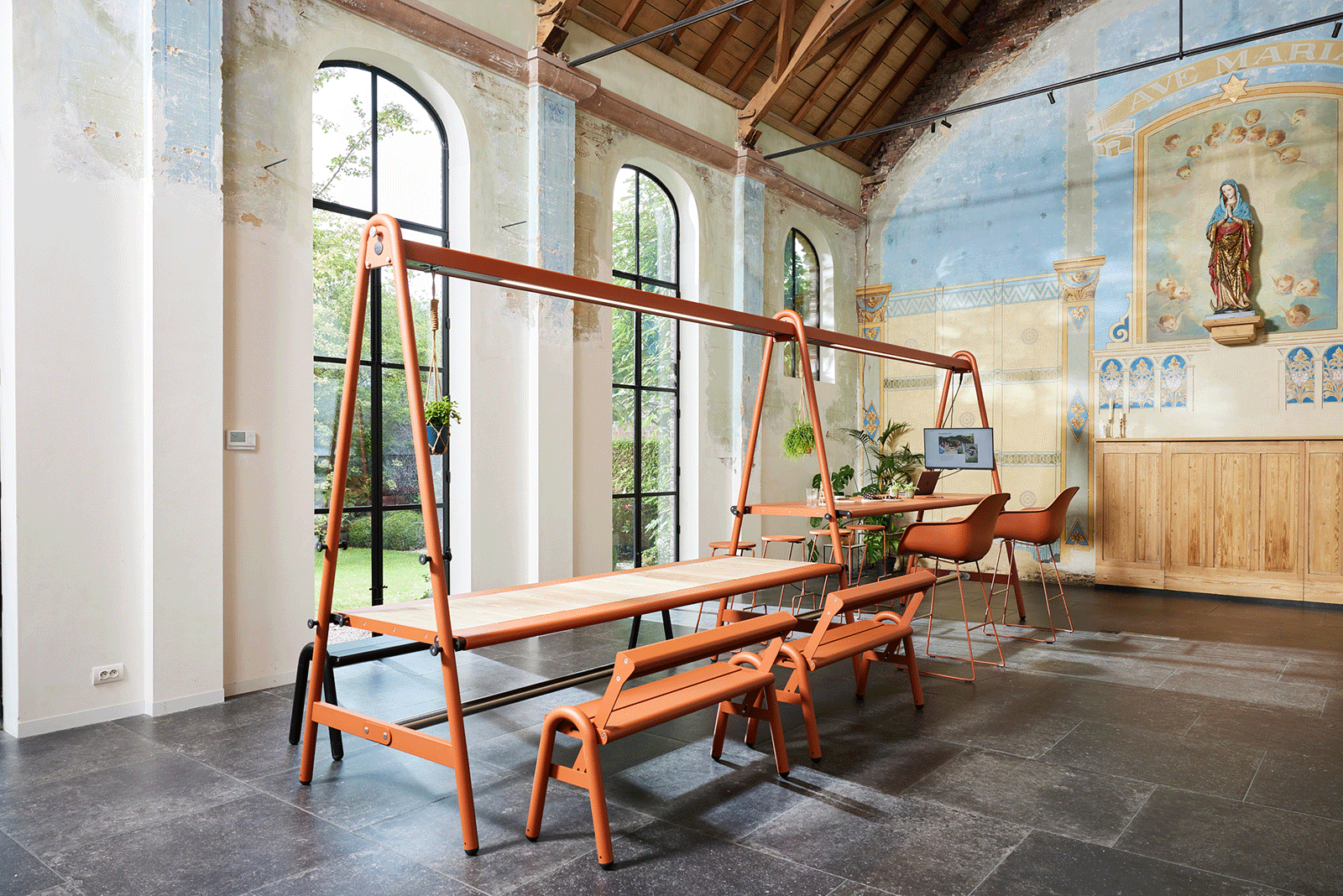 Pictures by Beeldcollectief