Tomatoes and quality furniture
Ghent, Belgium
In projects, Marina, Tiki, Bistroo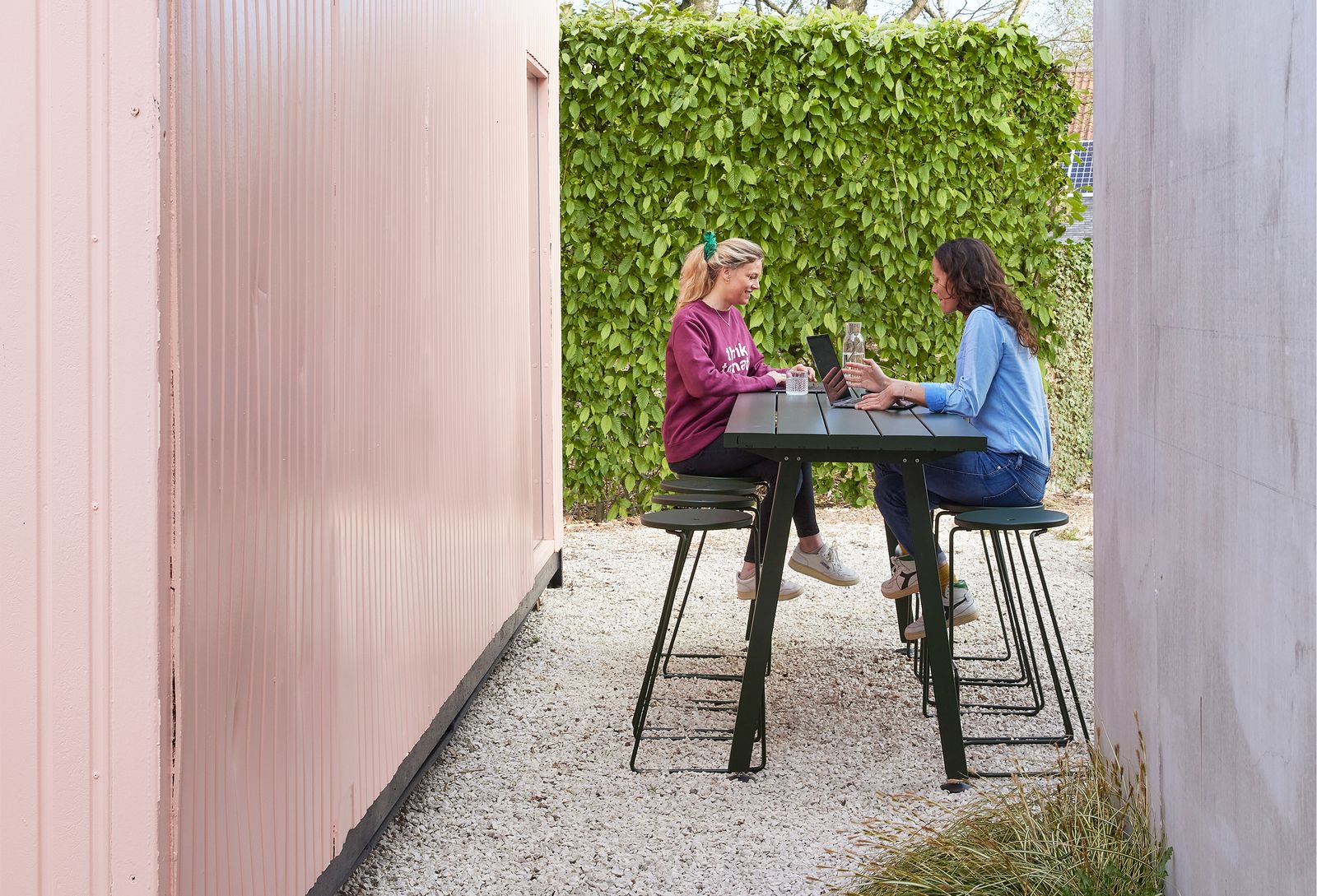 Is that a pink container? Yes! And doesn't it just look ravishing? Joined with a custom-colored Marina high table and Tiki bar stools, this patio comes straight out of a magazine.
This pink container is the beating heart of Think Tomato, and it's the place where Julie turns tomatoes into a heavenly sauce...
Mange des tomates
As a mother of two, Julie wanted to serve the very best for her family. As she couldn't find an existing tomato sauce that was both healthy and delicious, each weekend, she was busy cooking her own sauce to last through the whole week.
After fine-tuning the recipe with her family, she found the perfect sauce: Think Tomato was born! Now, she sells her homemade sauce all across the country and even shares the best recipes for free.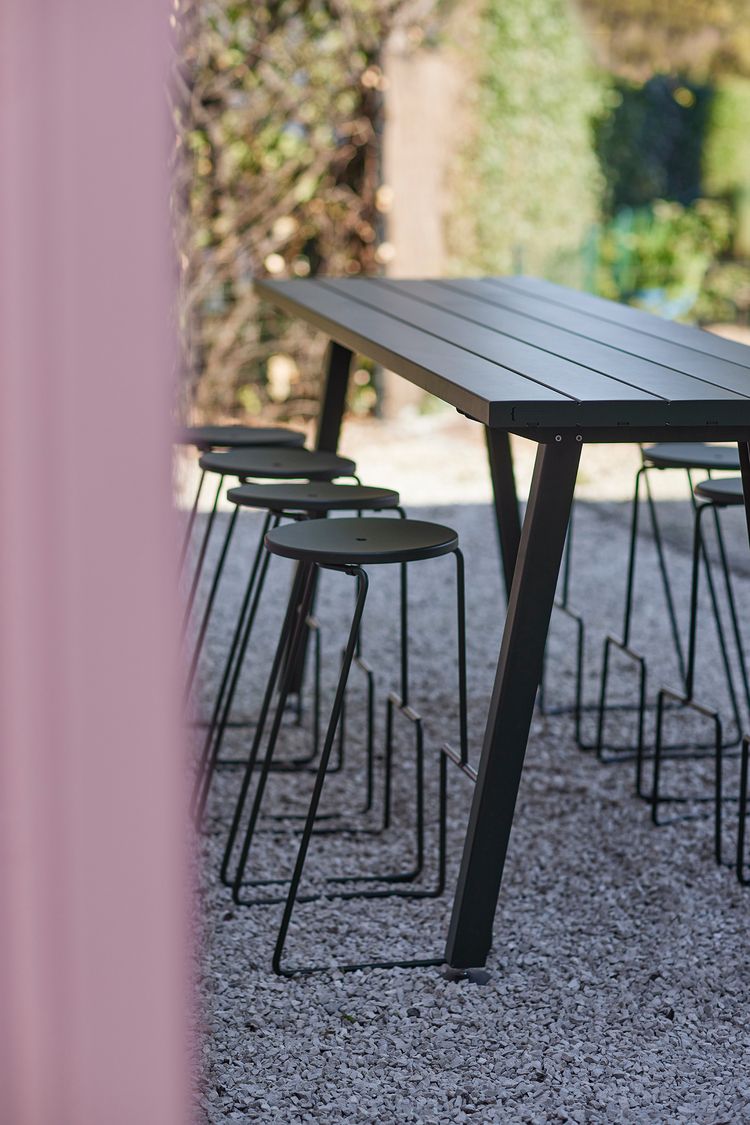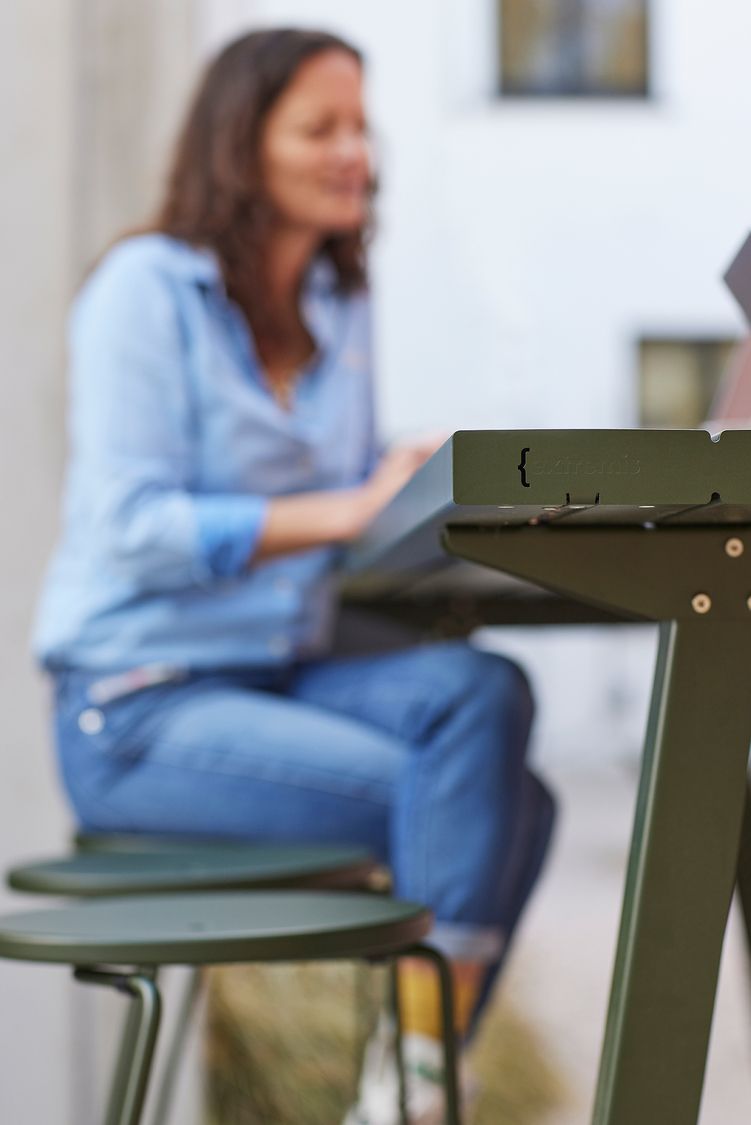 Mange des tomates, mon amour. Mange des tomates, nuit et jour.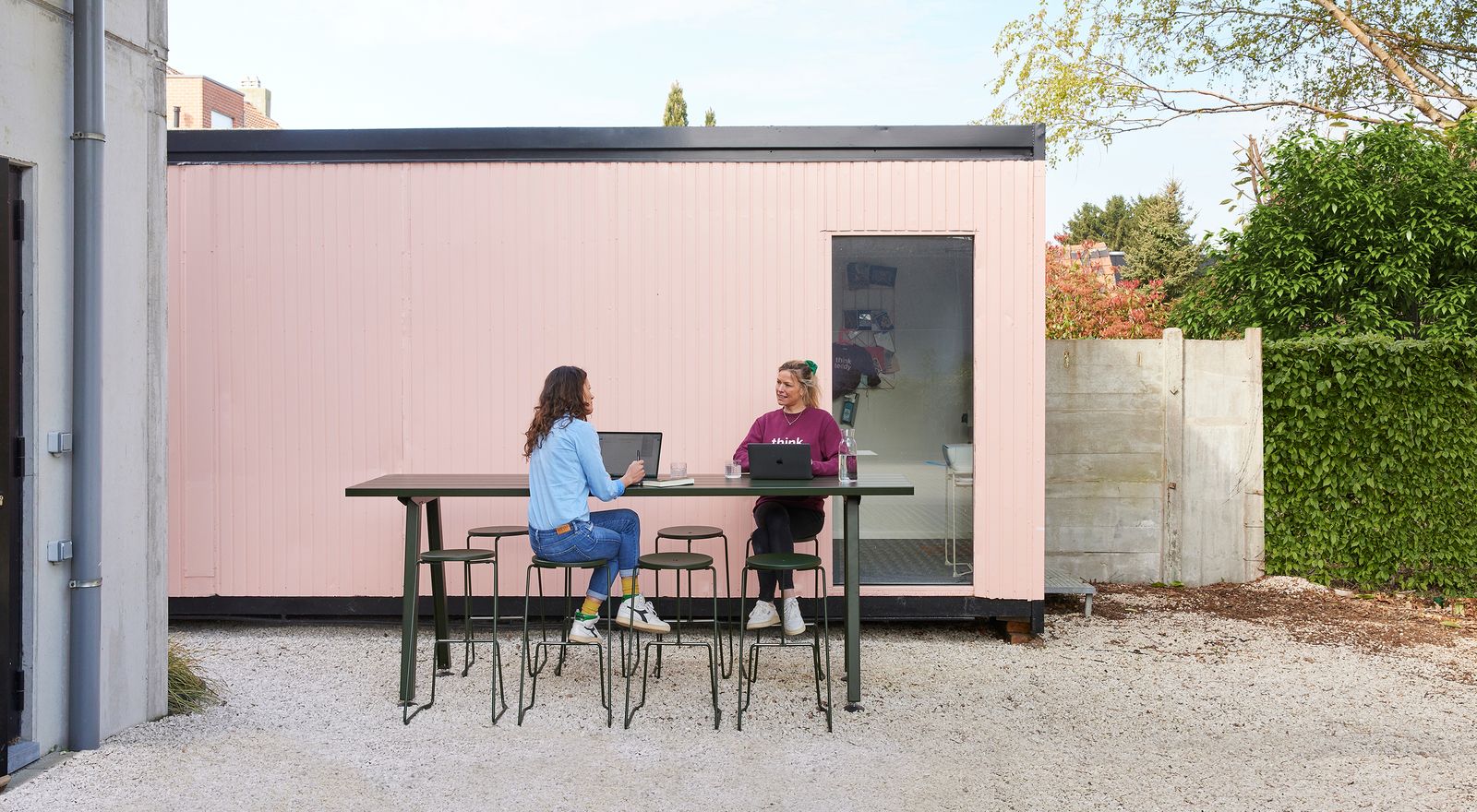 Home-made in the garden
Julie loves to be outside and isn't shy to take each aspect of her work outside as well. Meetings, tastings, working the numbers, after-work drinks, and even the cooking all happens outside when the weather allows it.
At this Bistroo table, meetings become a cozy thing and new ideas bloom in an instant!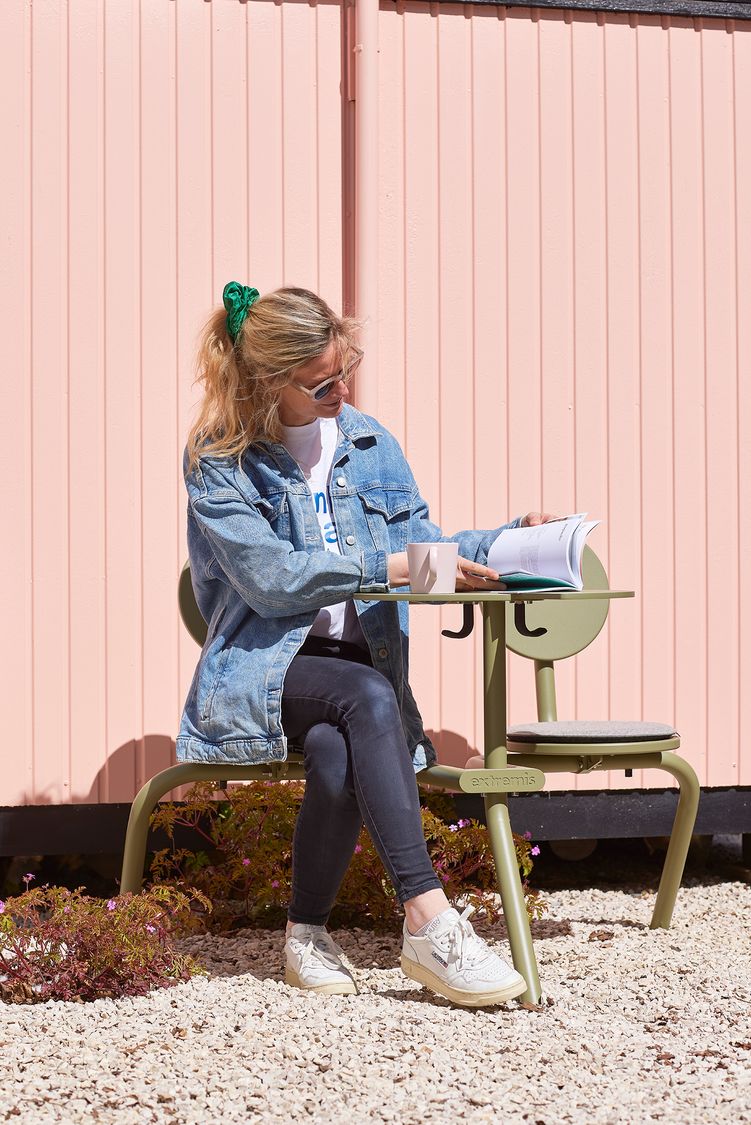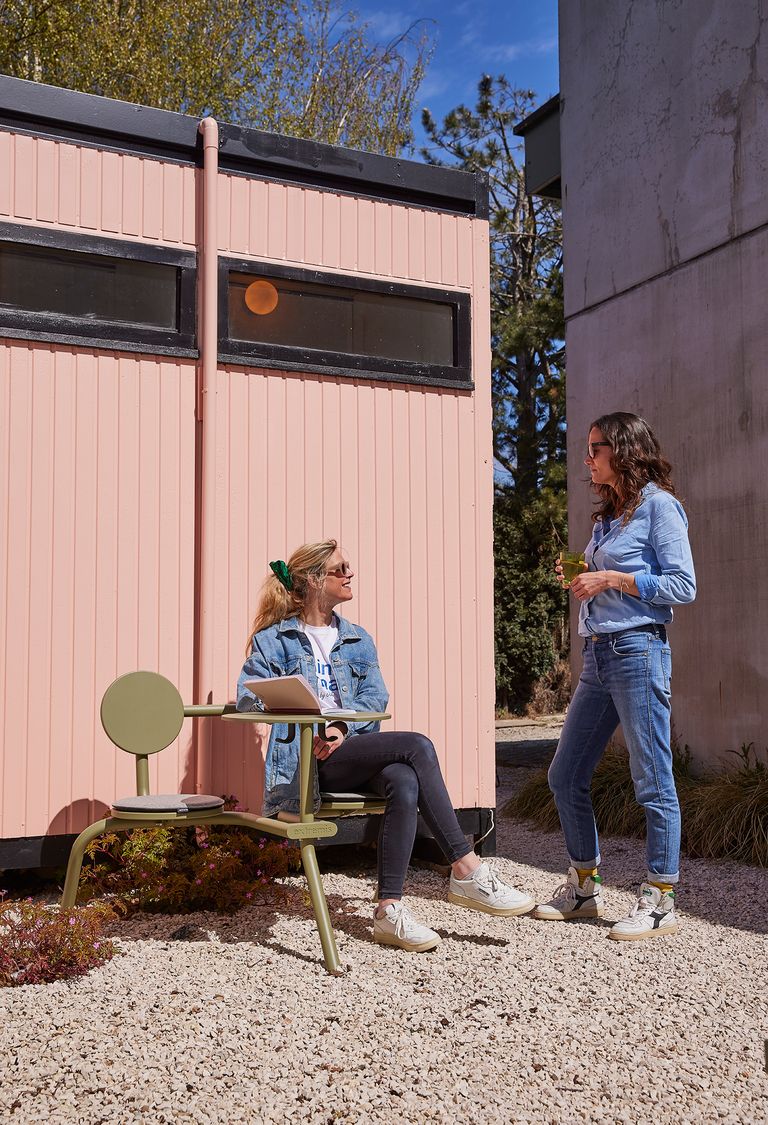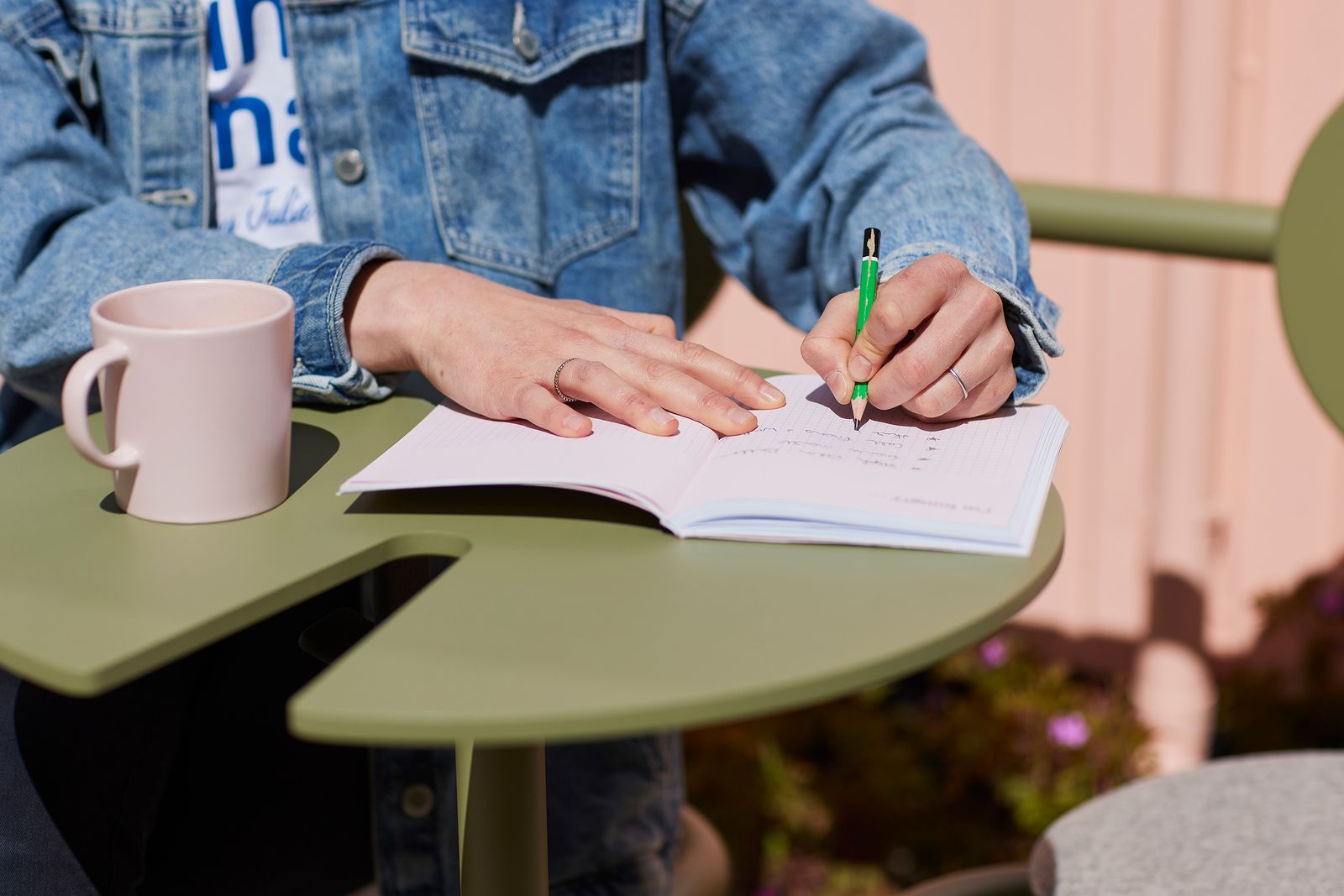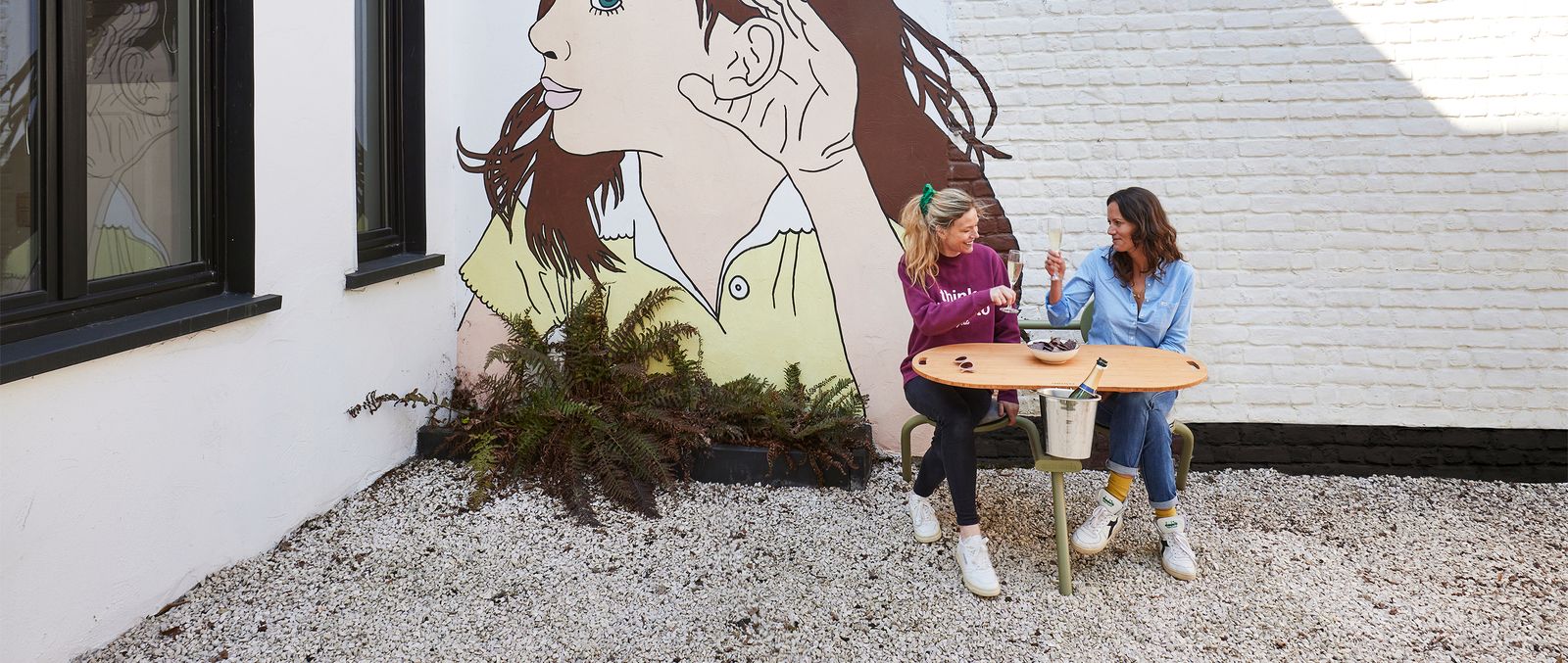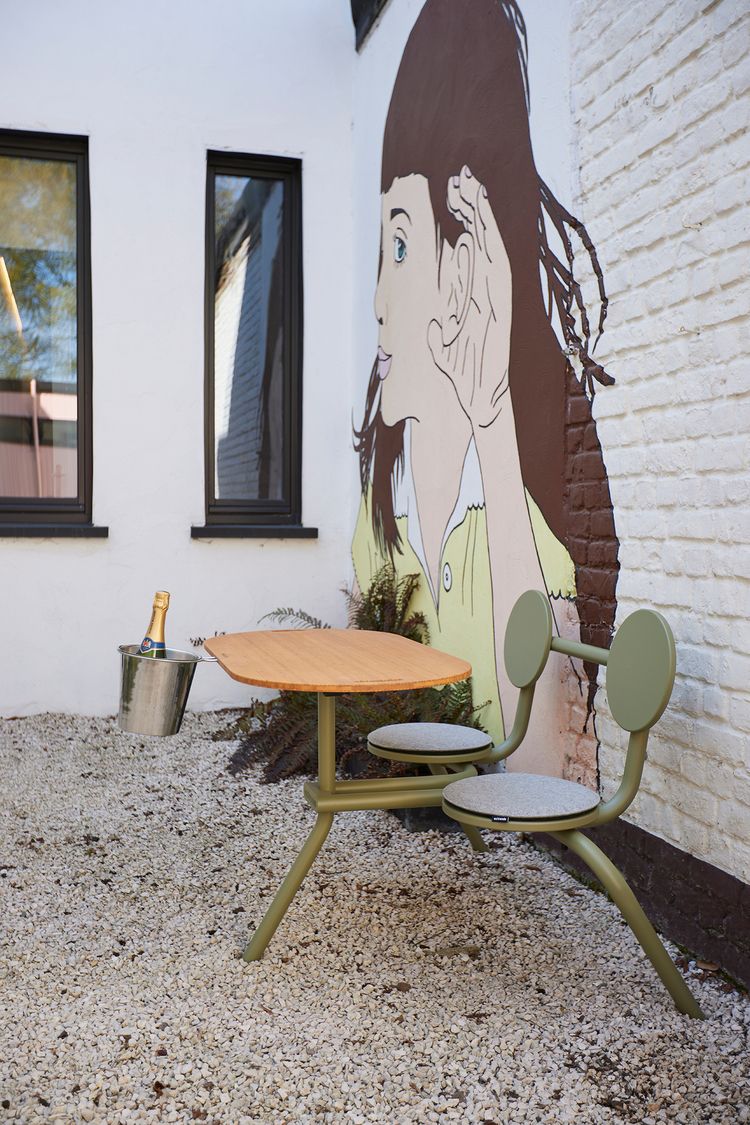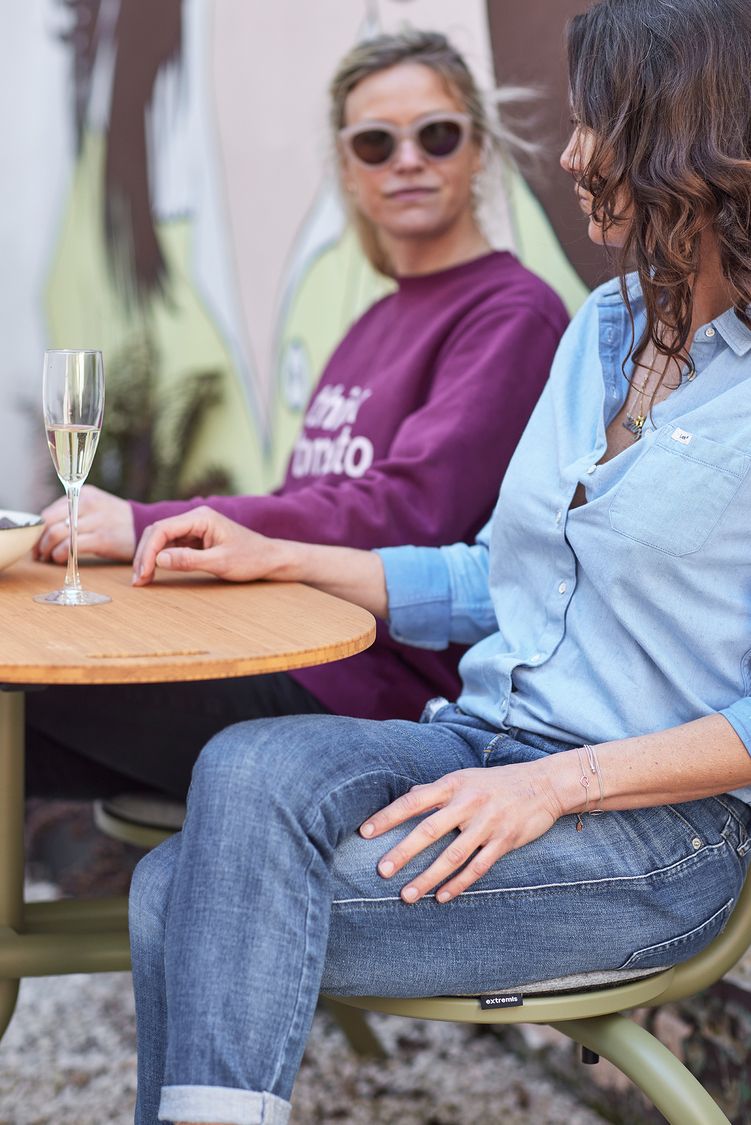 Thanks to the Bistroo tabletop extension, you have an intimate table with enough space for each dish!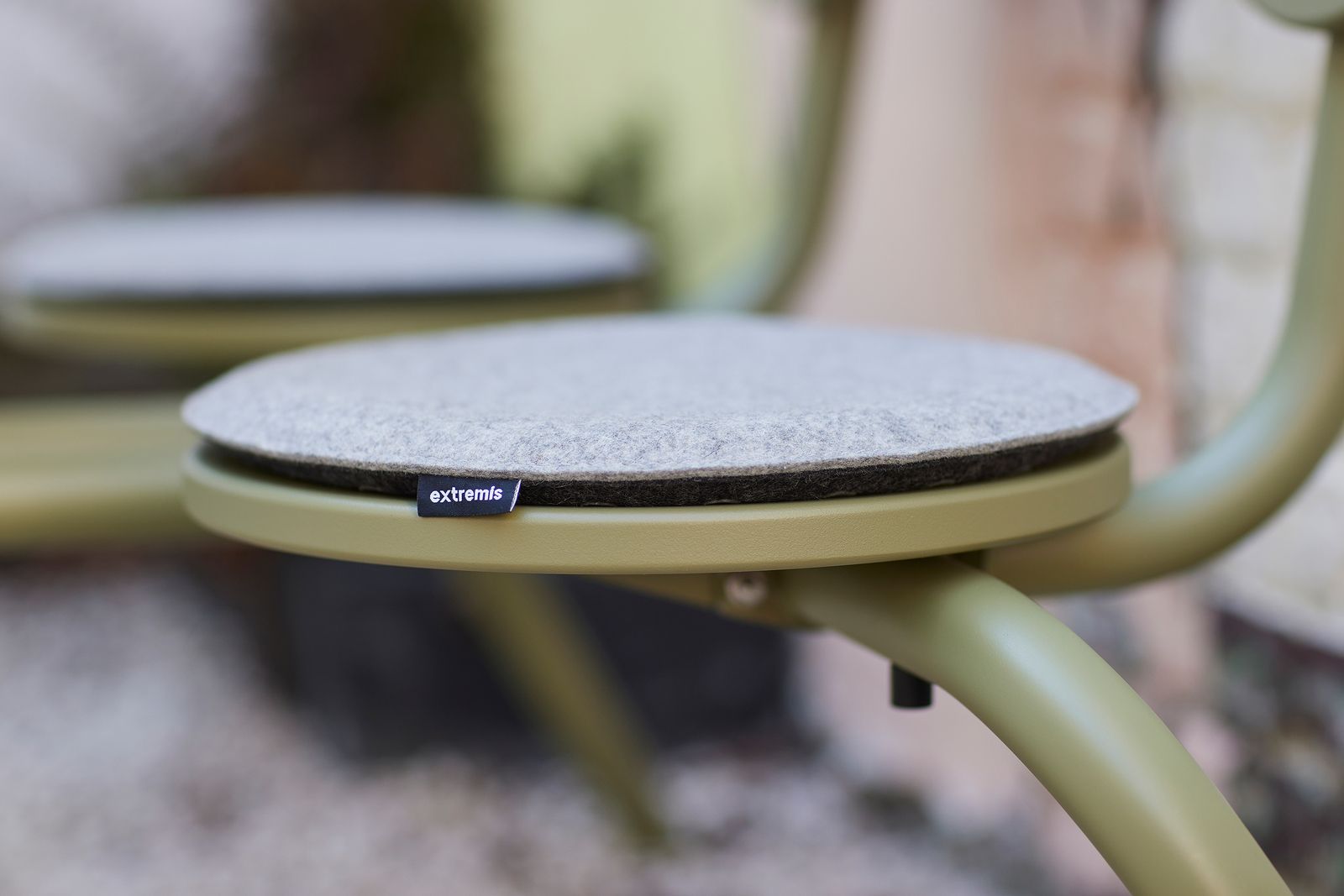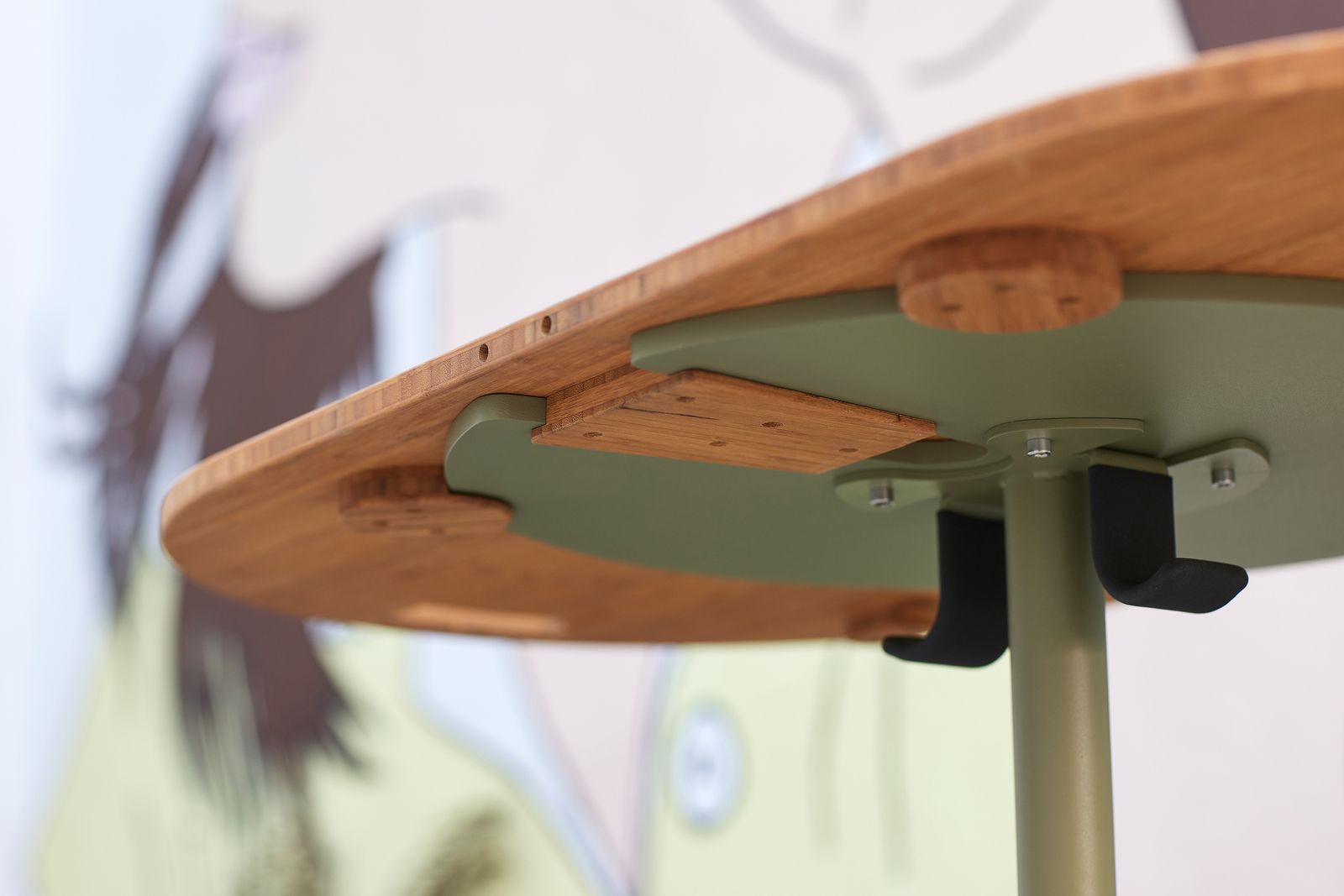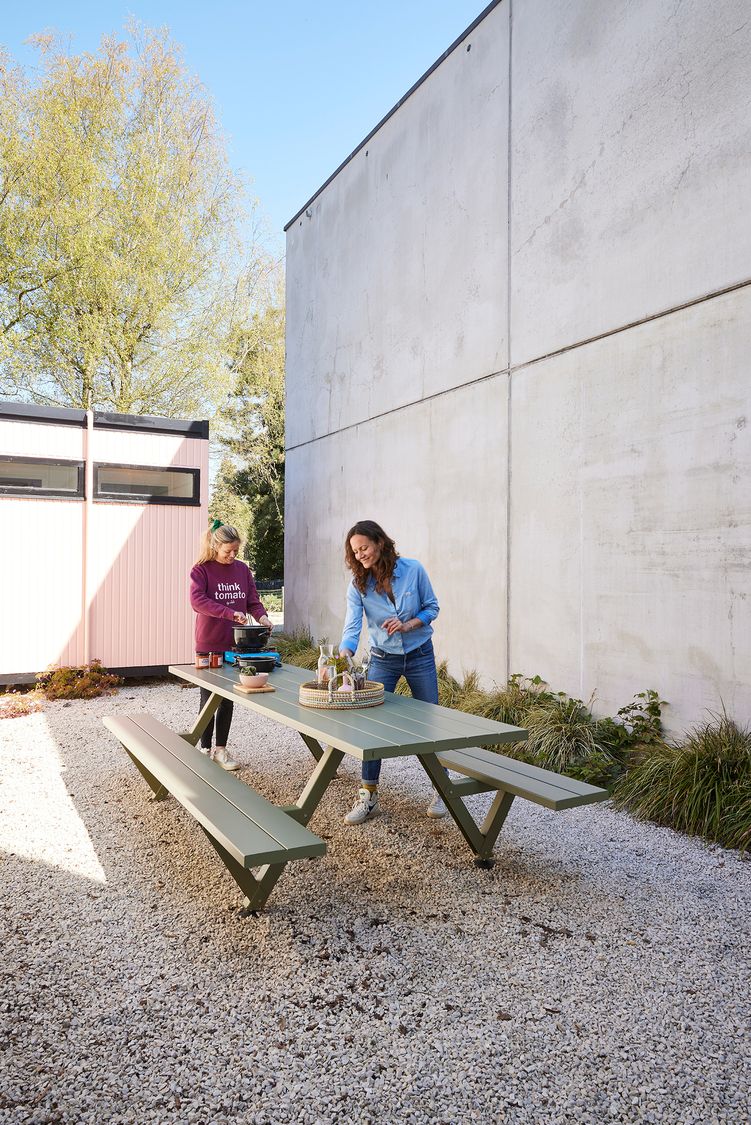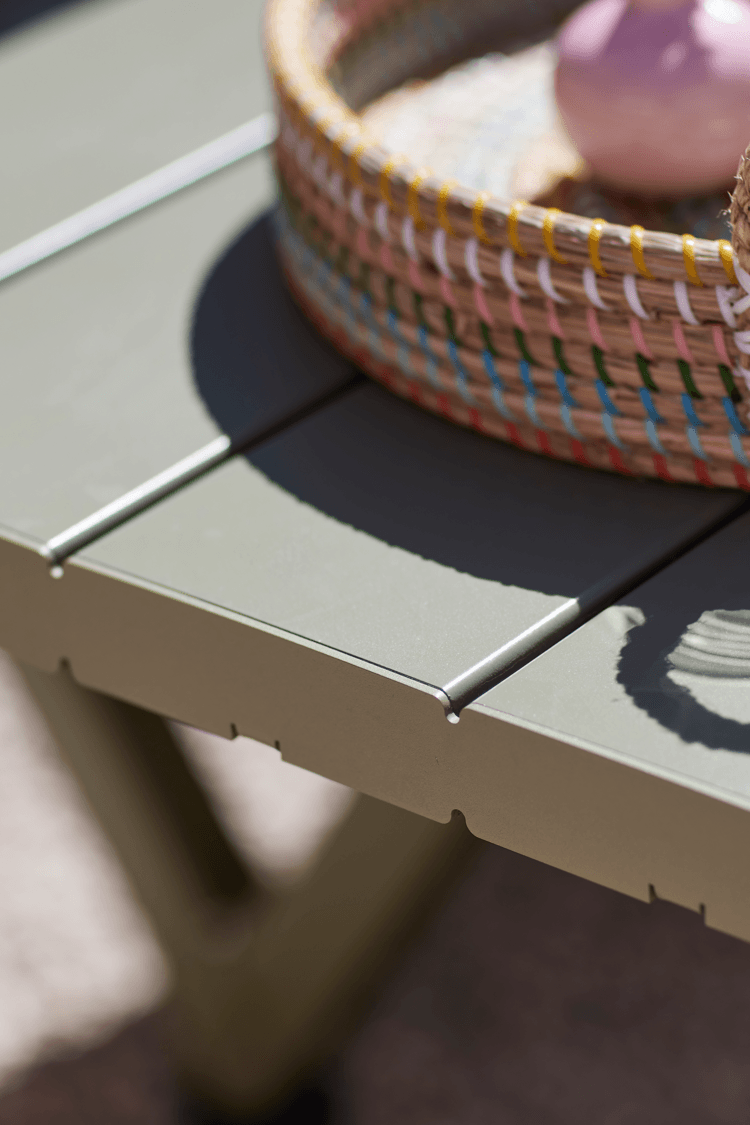 The easiest Bolognese
A quick recipe for instant togetherness
The Reed green Marina picnic is the preferred table for an outdoor lunch. Today, Bolognese rapide is served!
What do you need for this 15' dish?
550 grams of minced meat
Spaghetti
1 jar of Think Tomato
Time to cook!
Bring the water to the boil and cook the spaghetti al dente
Fry the minced meat in a pan
Add the Think Tomato sauce
Leave it to simmer for 10 minutes
All done and ready to eat
Enjoy...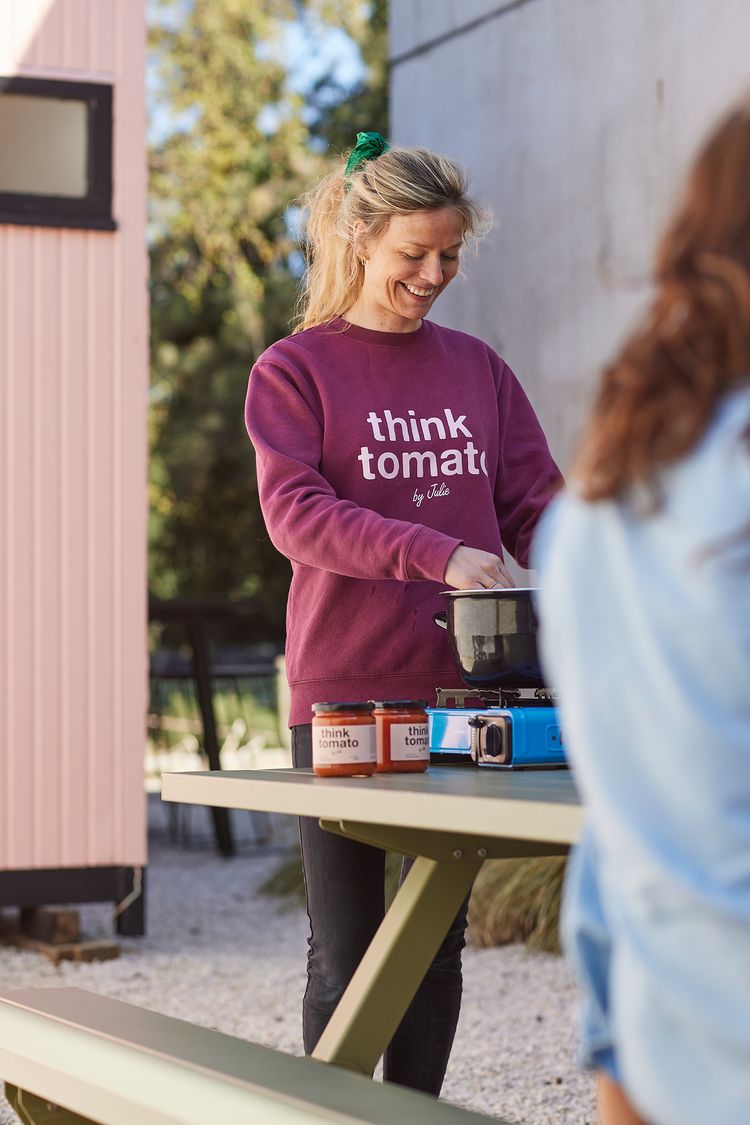 Pictures by Beeldcollectief