A natural office
Oudenburg, Belgium
In projects, Captain's Chair, Pontsūn, Hopper, Sol+Luna, Virus, Acacia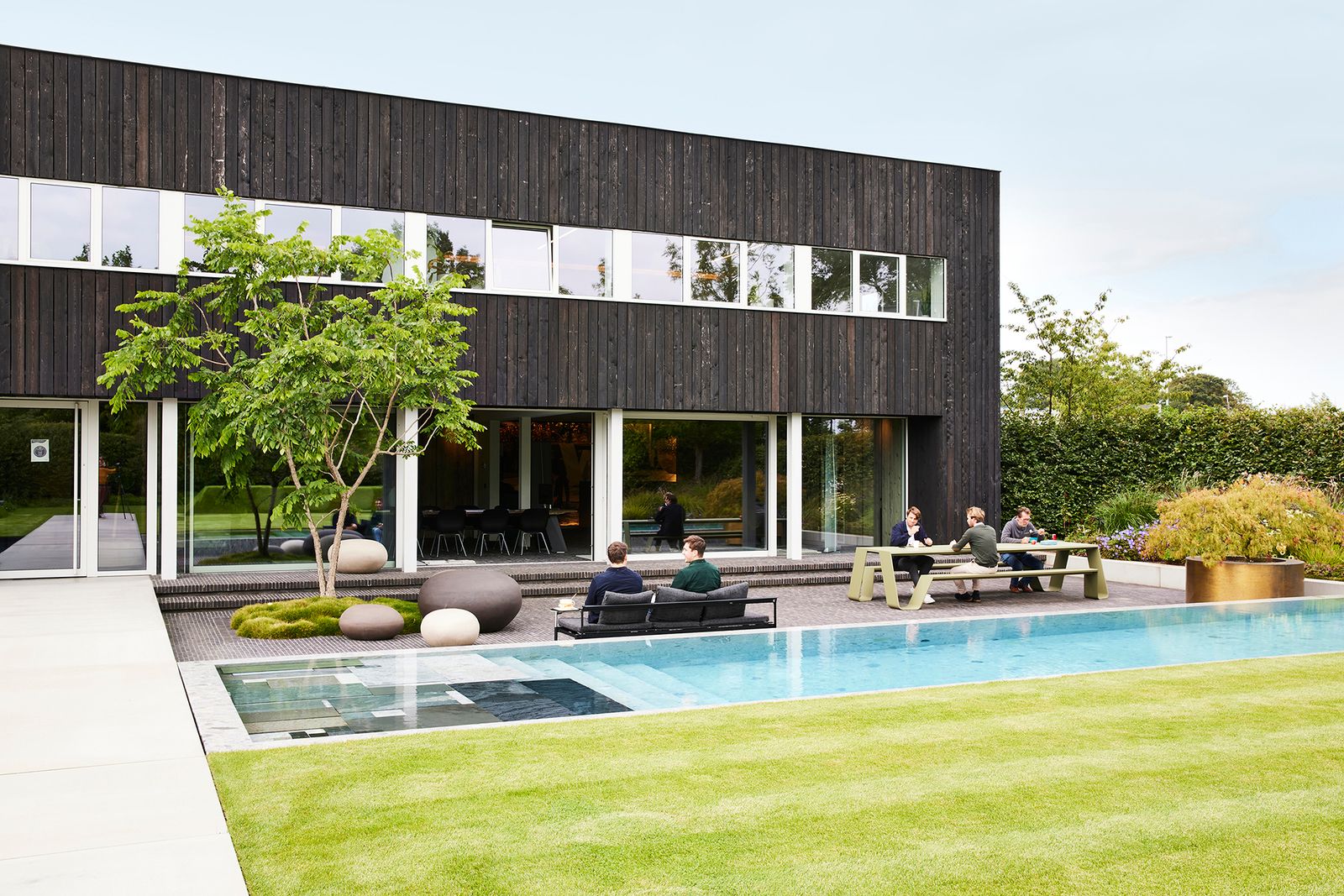 Have you ever seen an office that makes you feel right at home? Garden planner Monbaliu gives the perfect example of their credentials by making their headquarters a place to show off.
Here, employees can start designing gardens in a homelike atmosphere or where it's most suited: outside in the open air.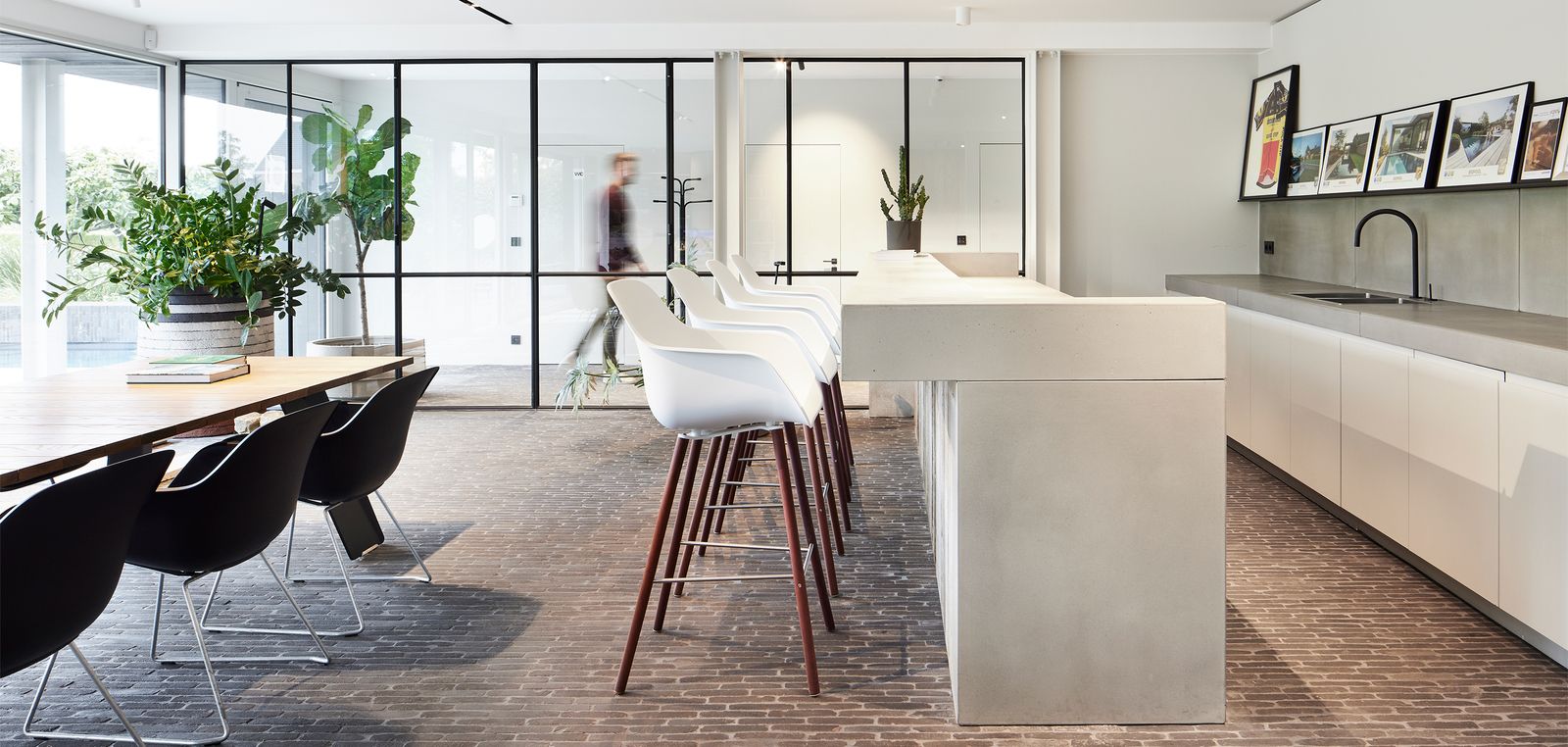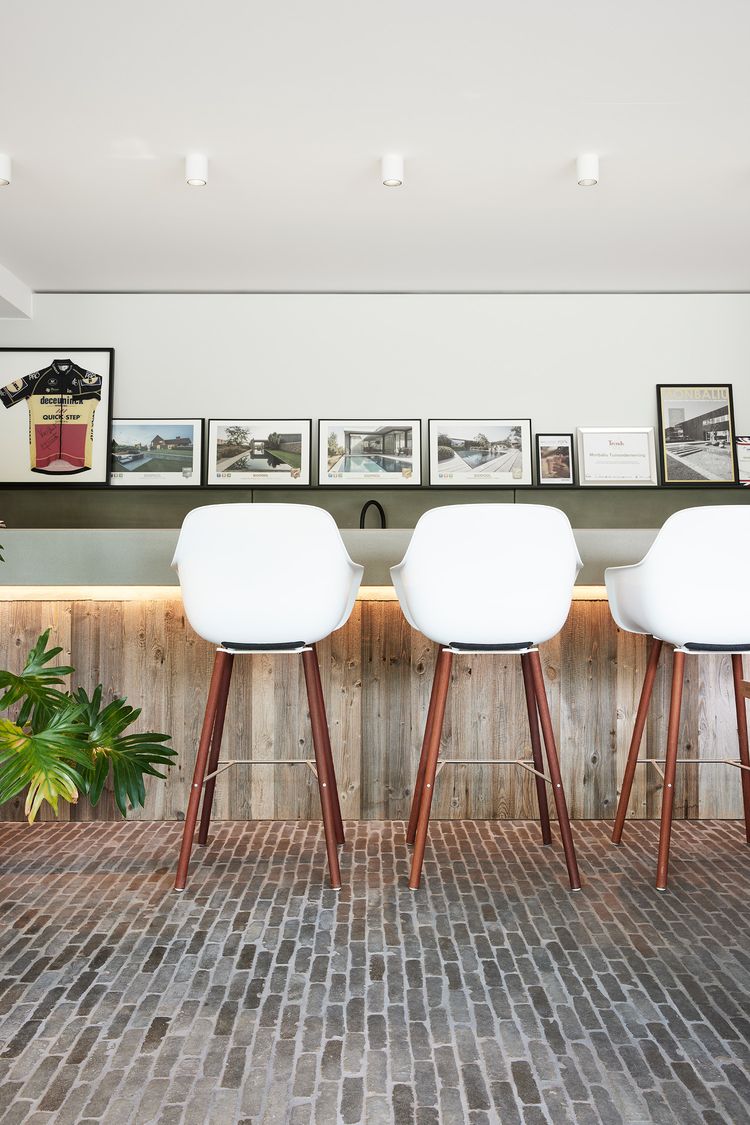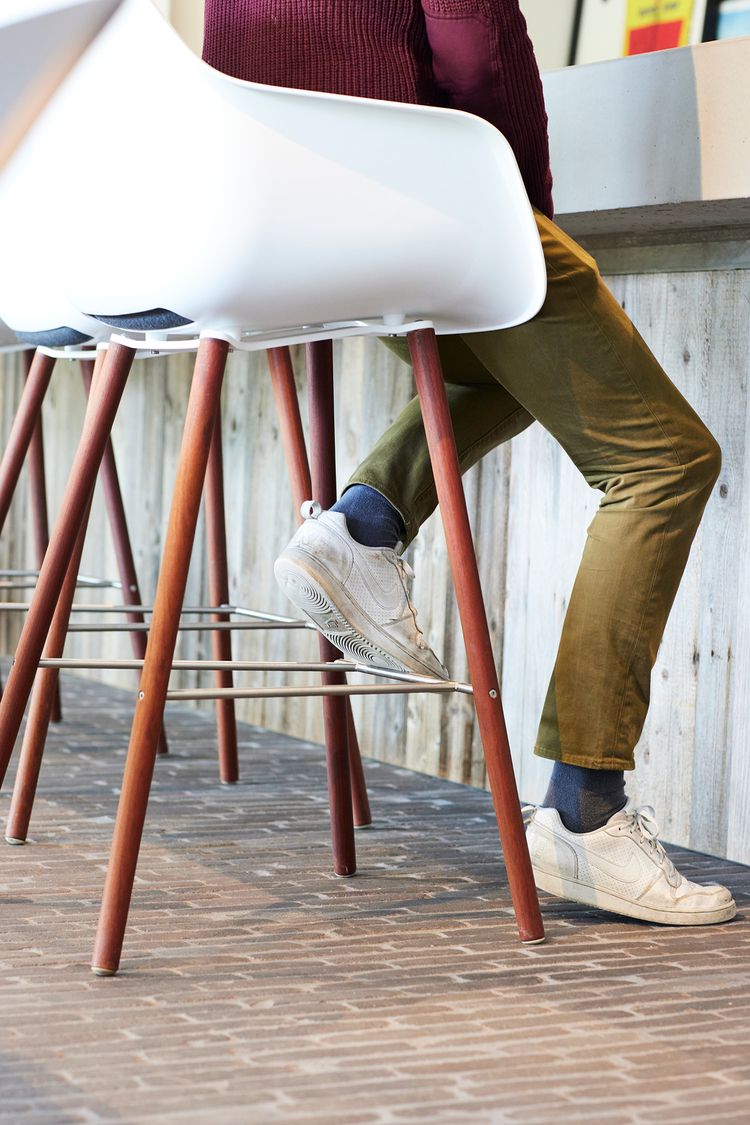 Roomy work area
The bar is accompanied by comfortable high Captain's Chairs that welcome customers or support colleagues for their well-deserved after-work drink.
To decide on a dream garden is to decide on each detail of the plan. At the extra wide Pontsūn table, the garden planners find plenty of space to display all the samples and sketches, and clients get the freedom of choice.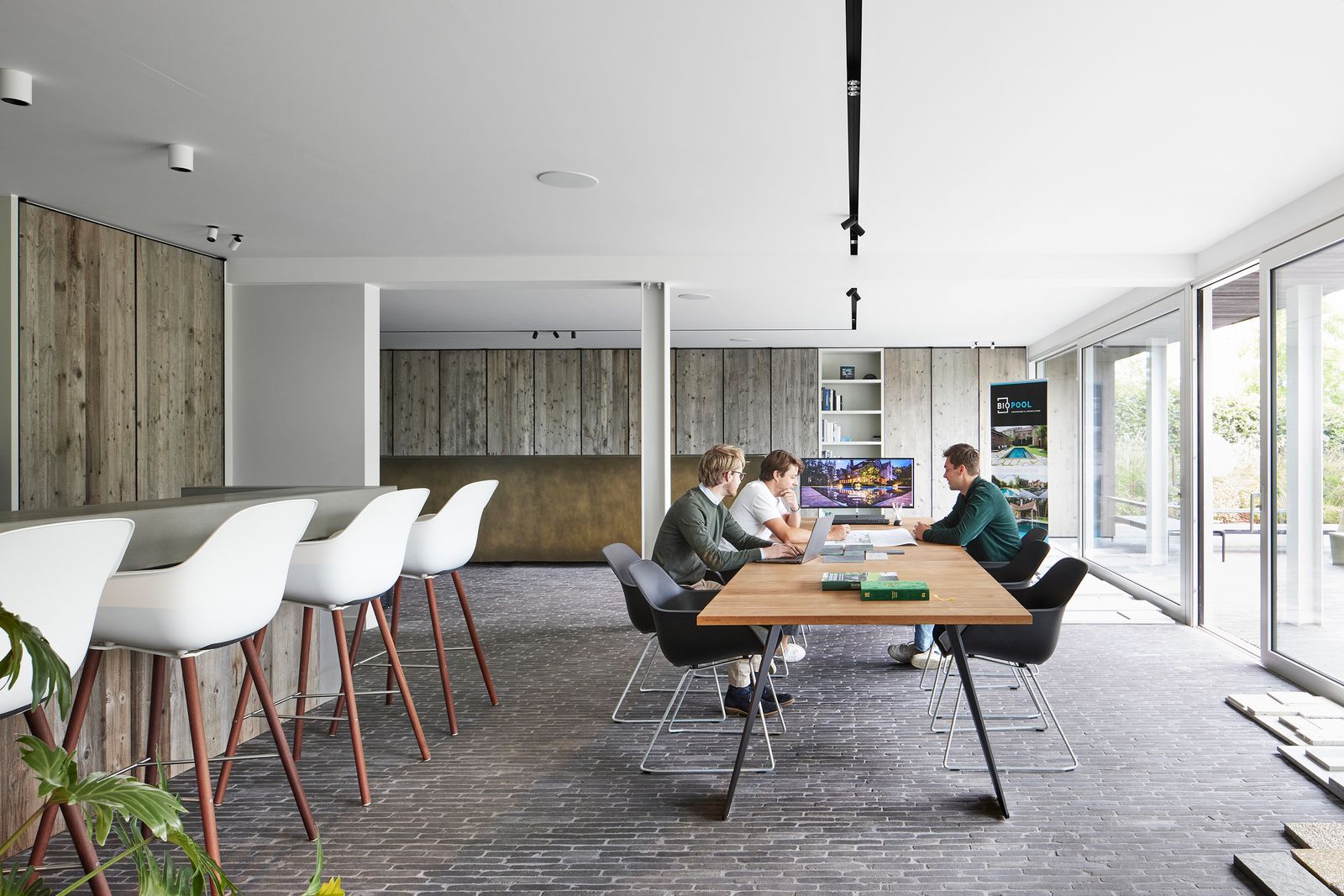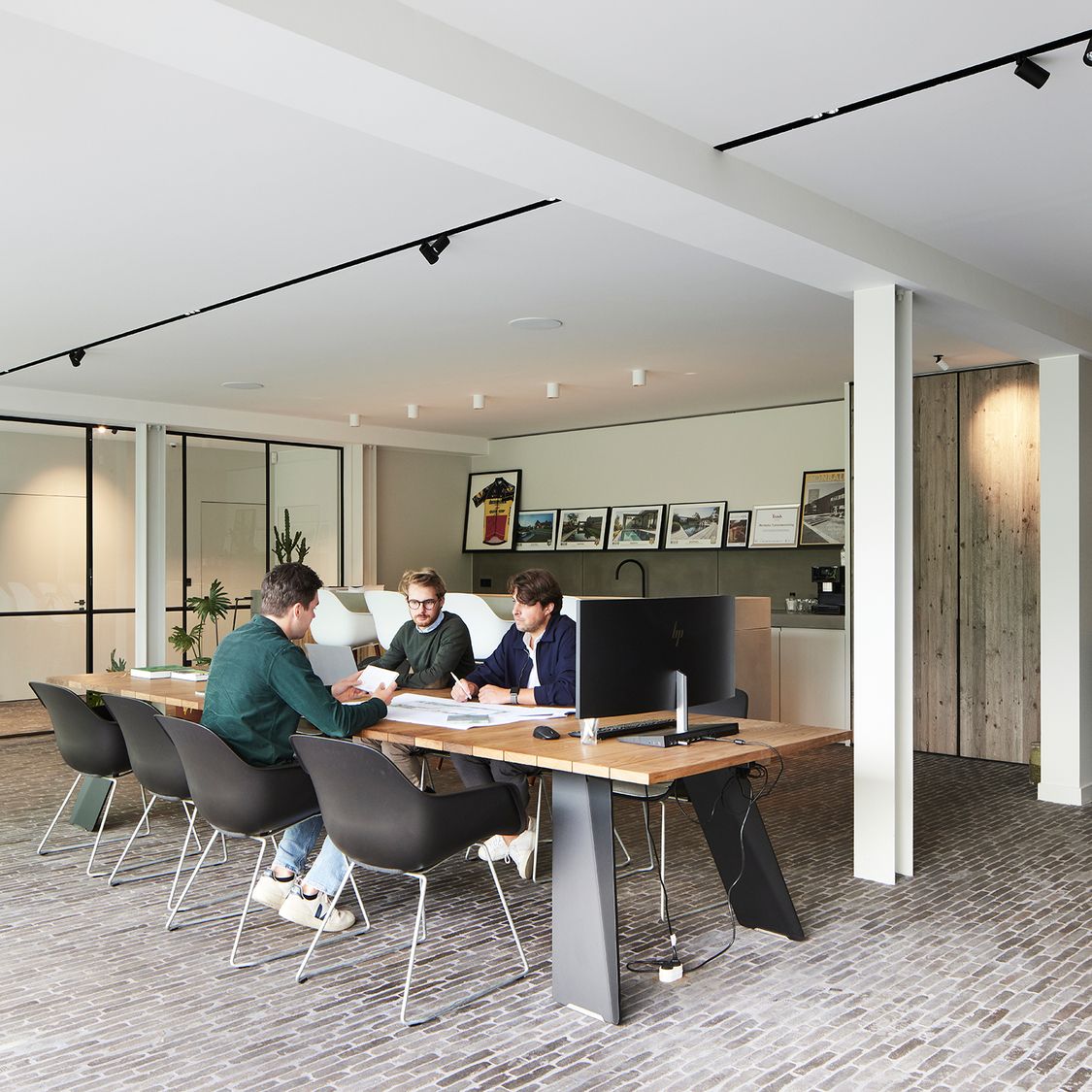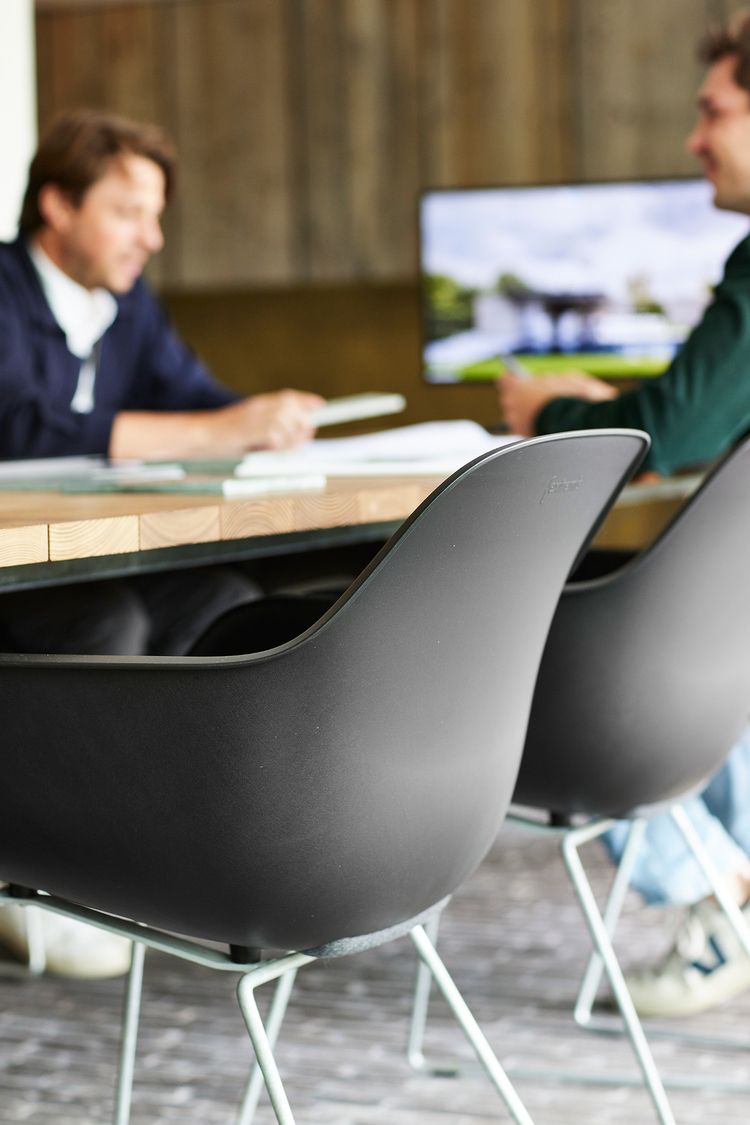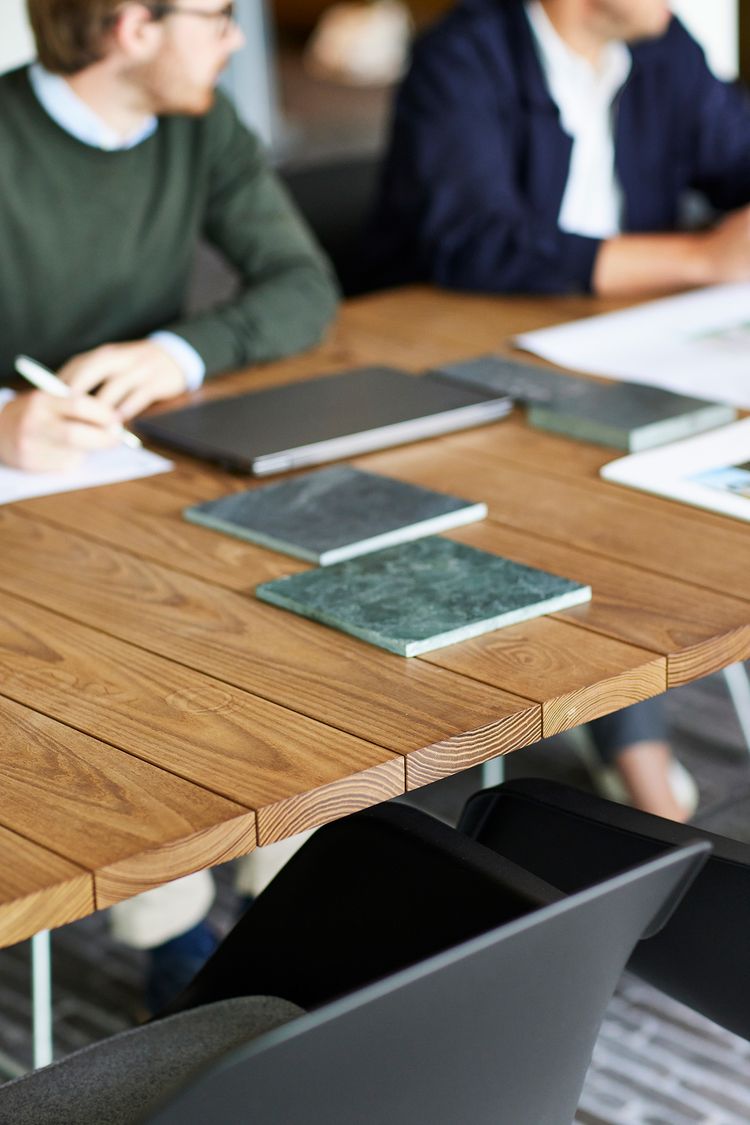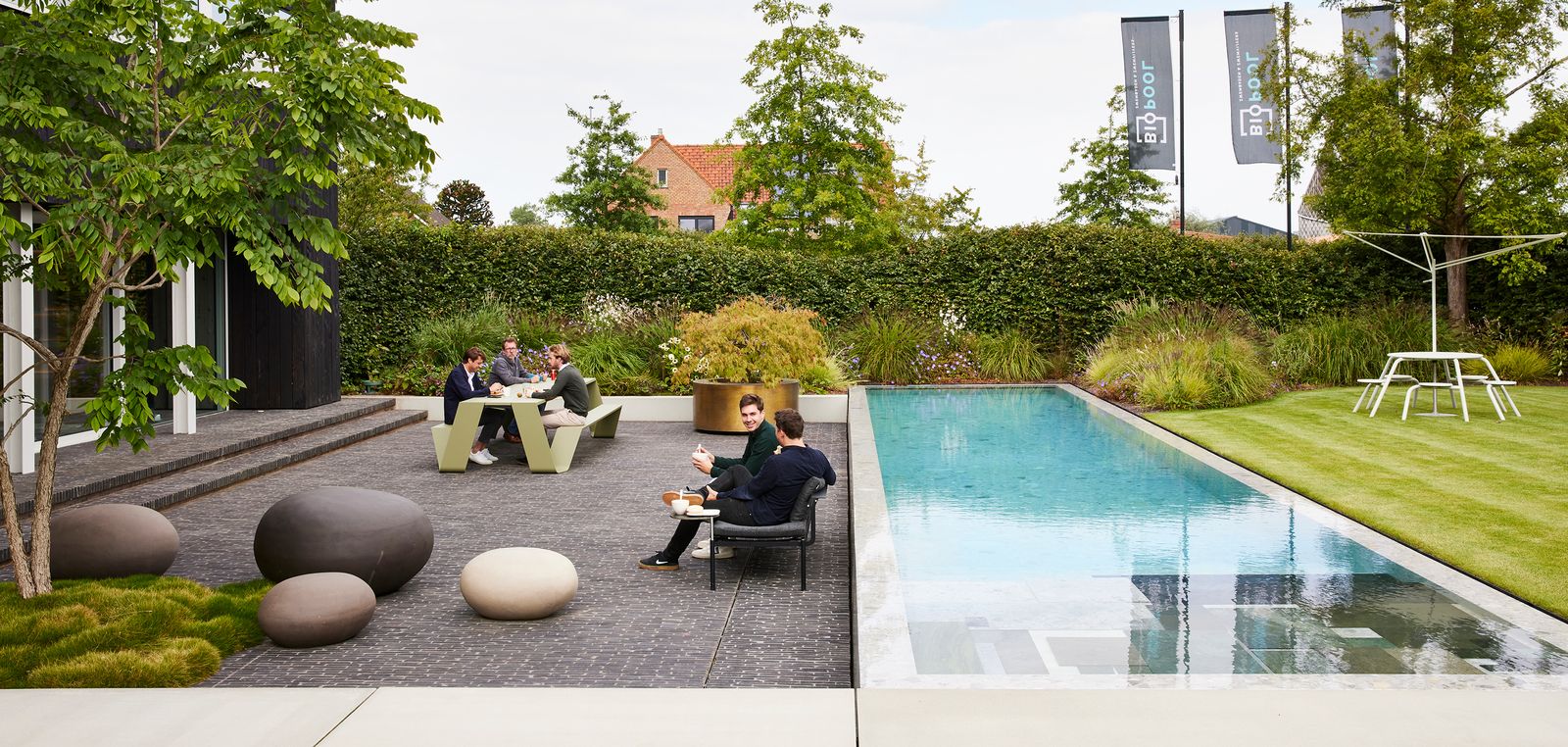 Natural break
At noon, the architects and designers head outside to have lunch – of course in a gorgeous garden. The Reed green Hopper table neatly fits the green esthetic while adding an extra architectural touch. In the Sol+Luna sofa, colleagues find a cushy spot to sink down into.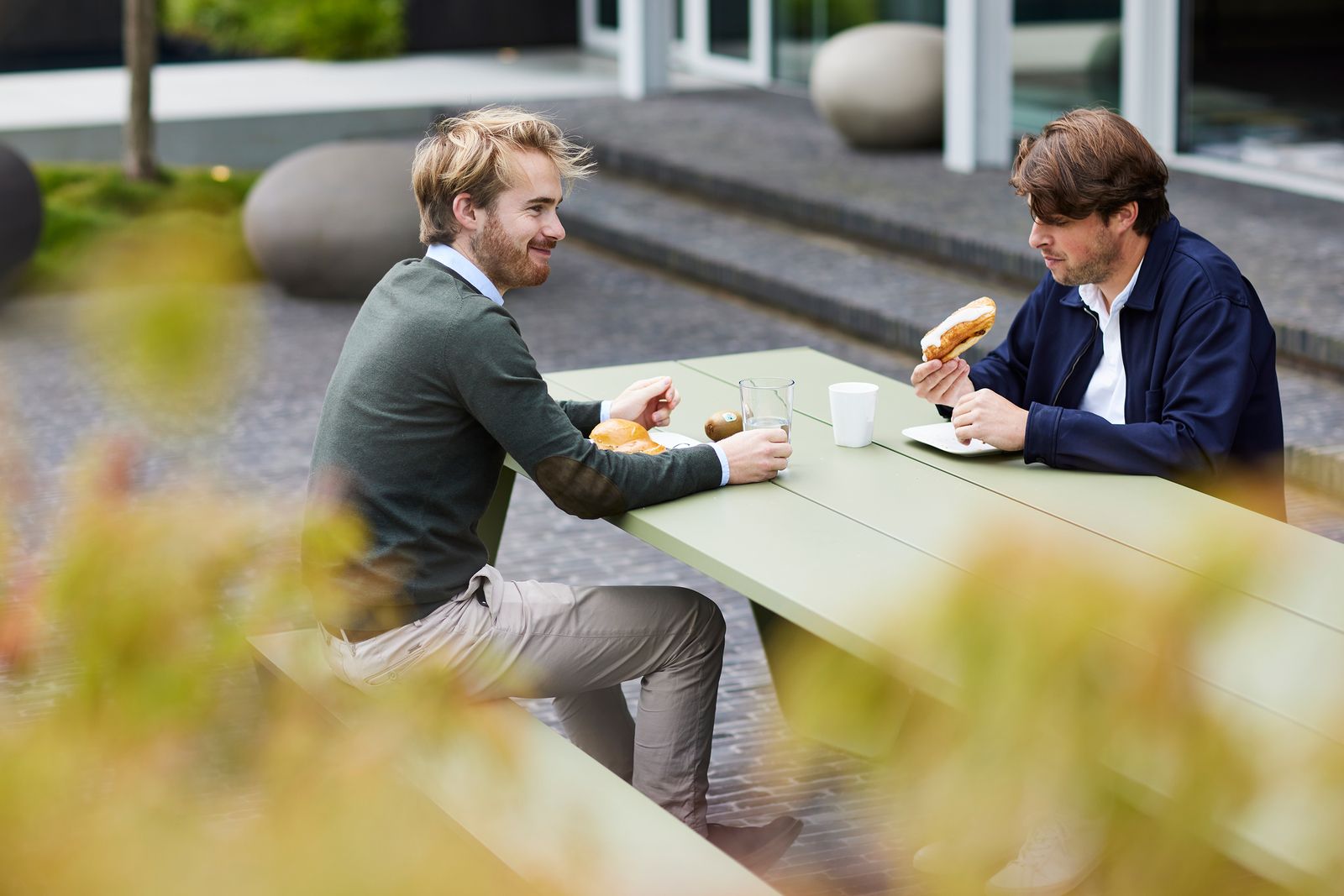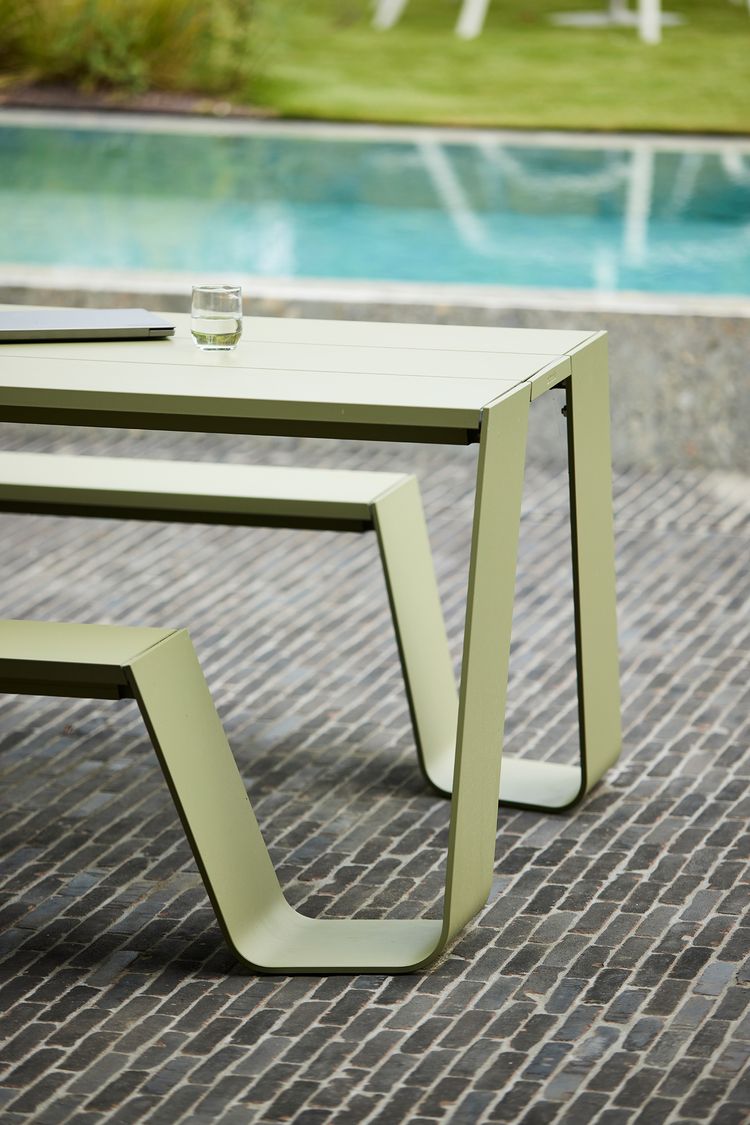 Heading out throughout the workday helps to lift the spirits and spark new creativity.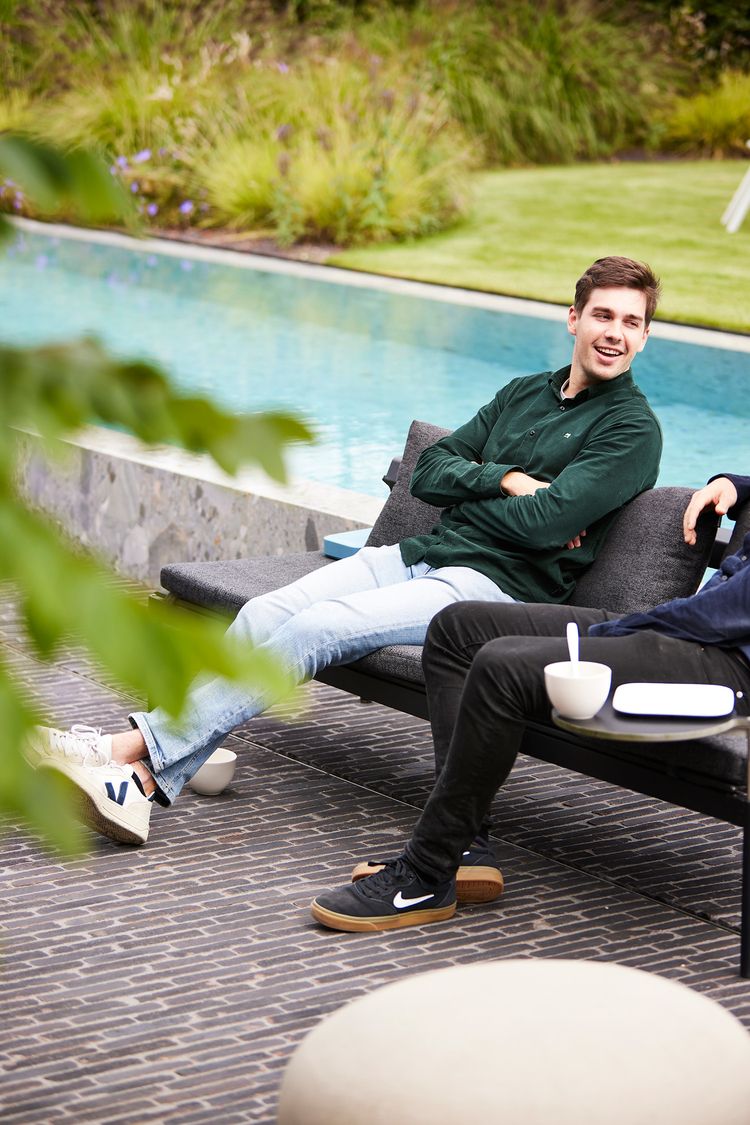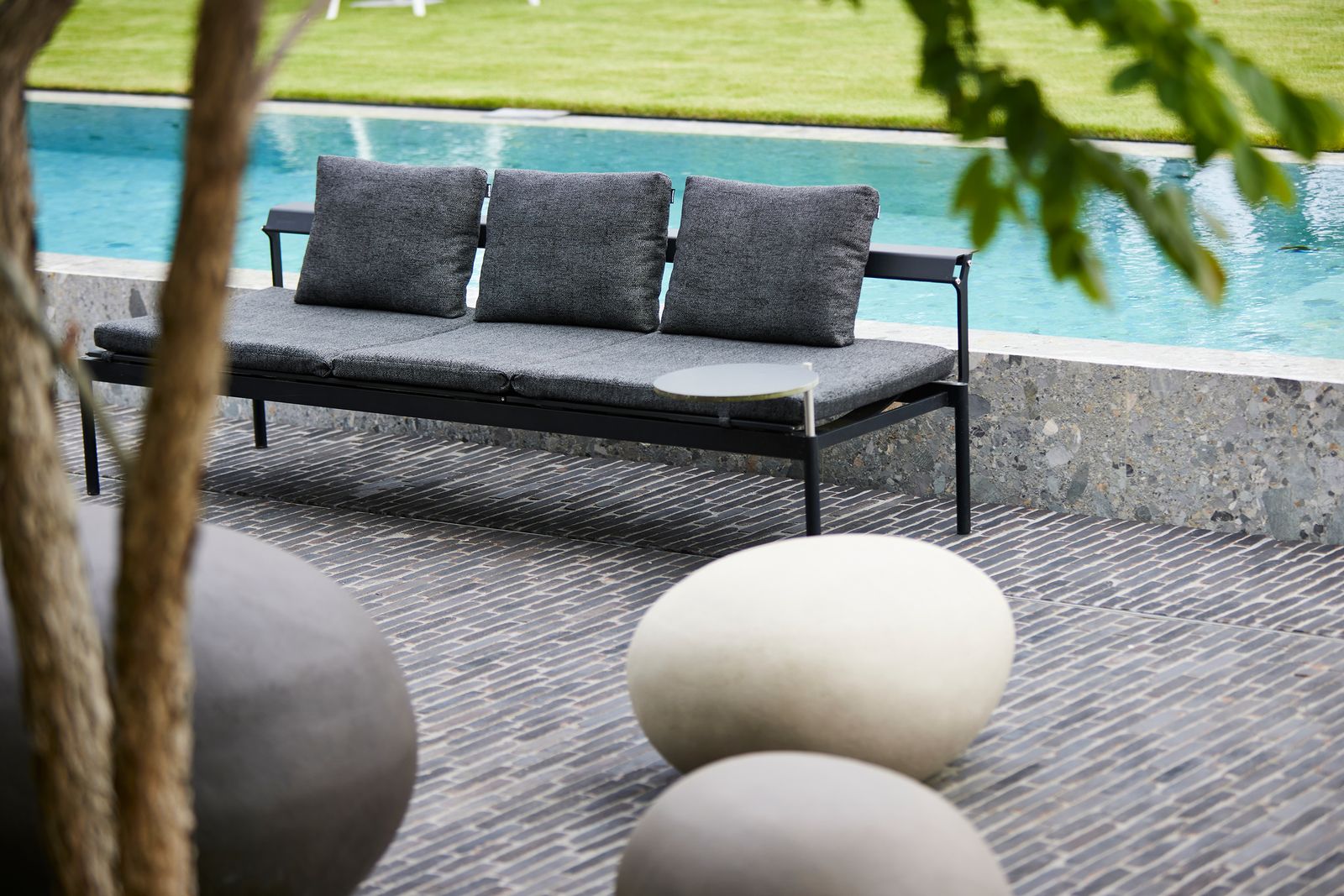 The Virus table with its unique Acacia shade offers the perfect seating in the yard. The shape of both the table and the shade adds playfulness to the garden, and employees find a spot to disconnect from the traditional office.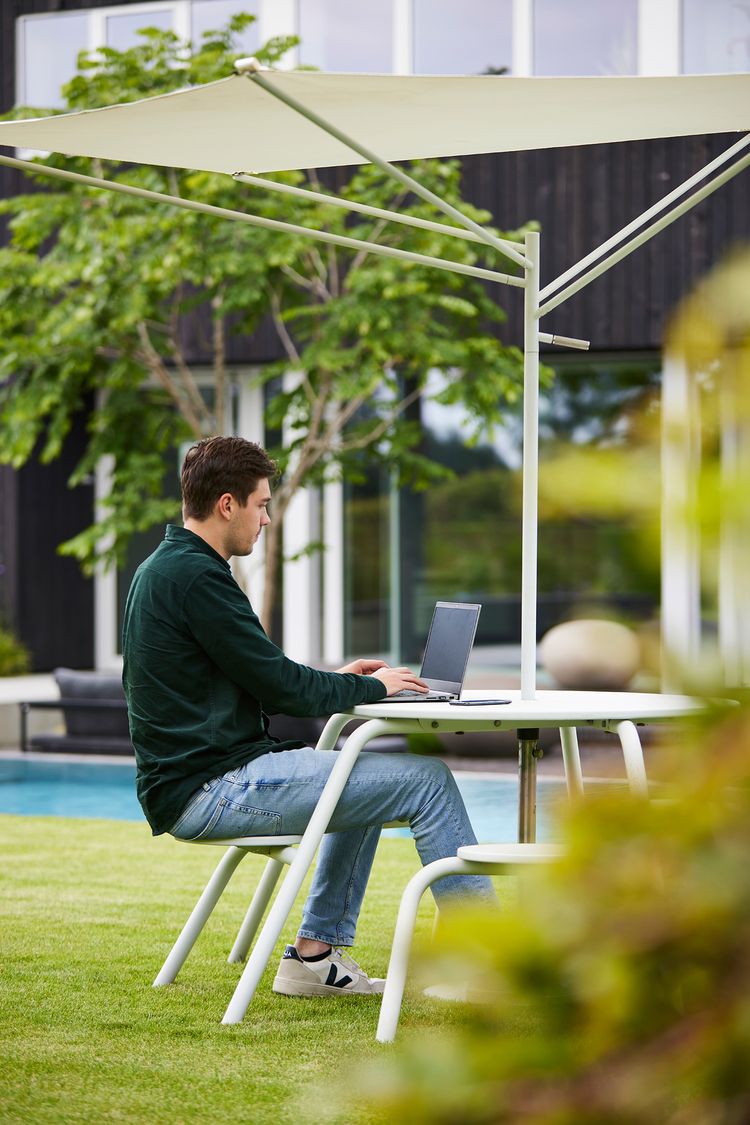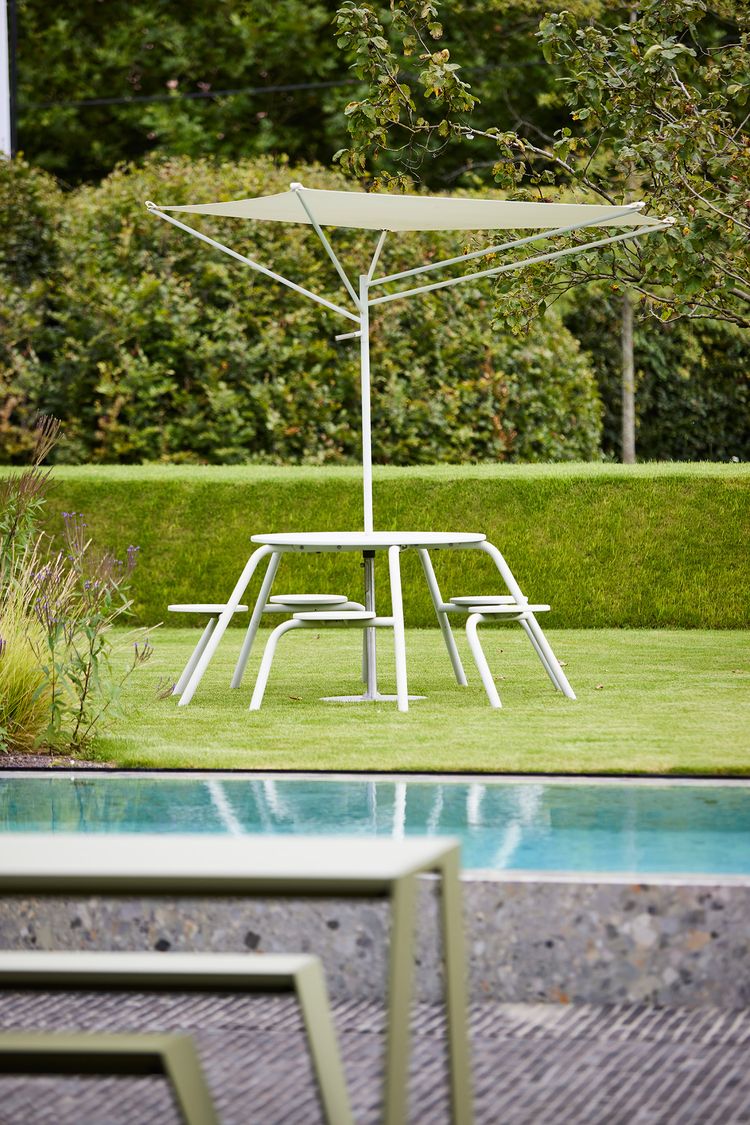 Pictures by Beeldcollectief