Acacia
collections
Looks can be deceiving
This compact and eccentric parasol works simply by turning it to the sun. Thanks to its asymmetrical shape and functionality it creates as much shade as a much larger conventional parasol.
Our inspiration was the African acacia tree, which has perfected protection from the sun over thousands of years of evolution. This strong, wind-resistant parasol deflects the maximum amount of sun with the minimum surface area. Closing is not an option, just lower the mast and remove the fabric for easy storage. Even the empty structure is a piece of art, adding a biophilic tree-like sculpture to your outdoor space, in the dark days of winter too.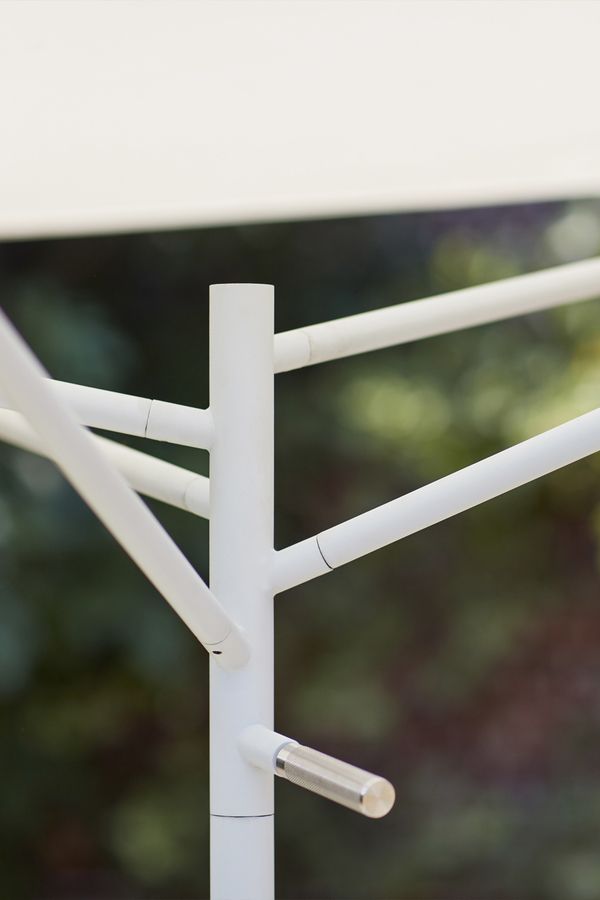 Turn Acacia to follow the sun and create shadow whenever you want.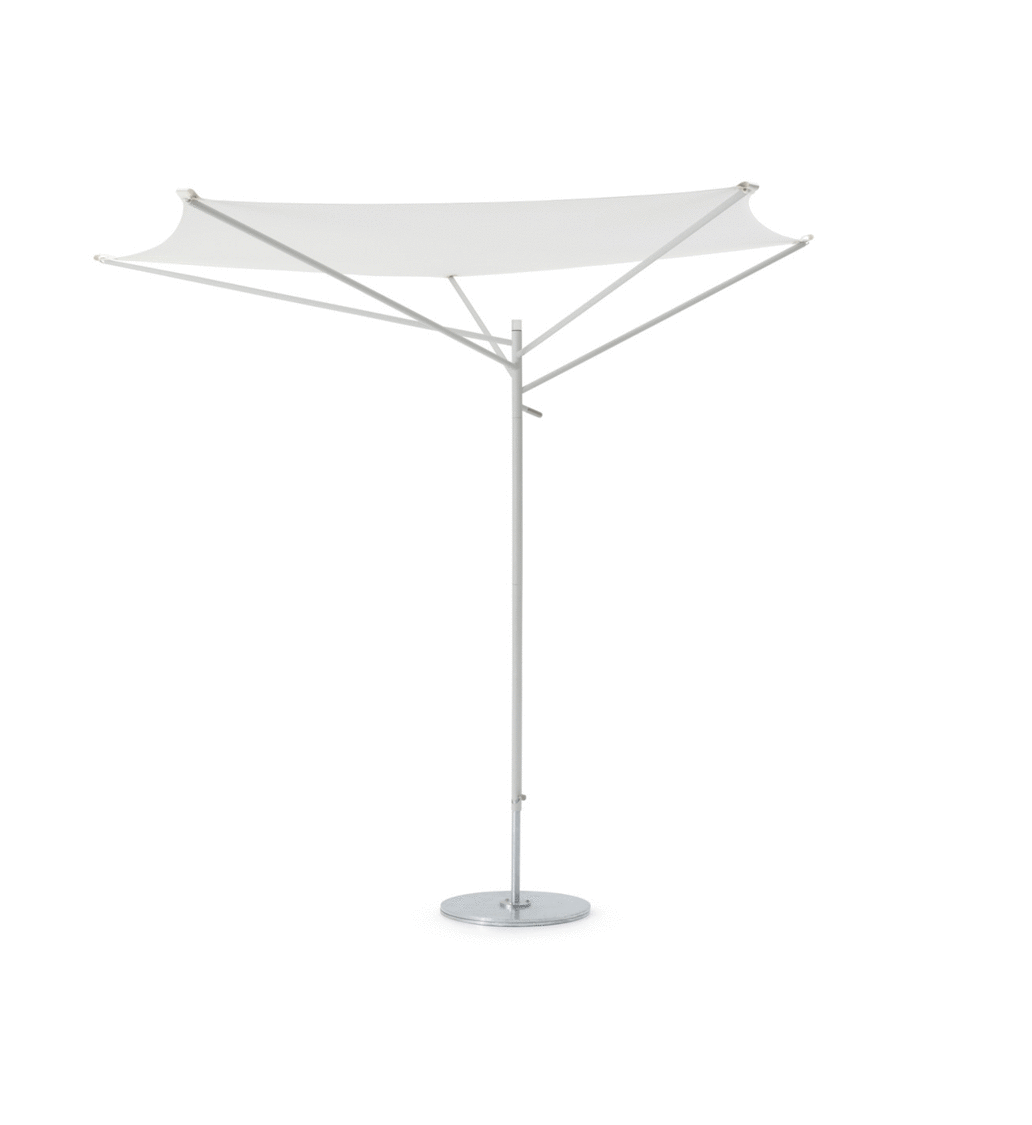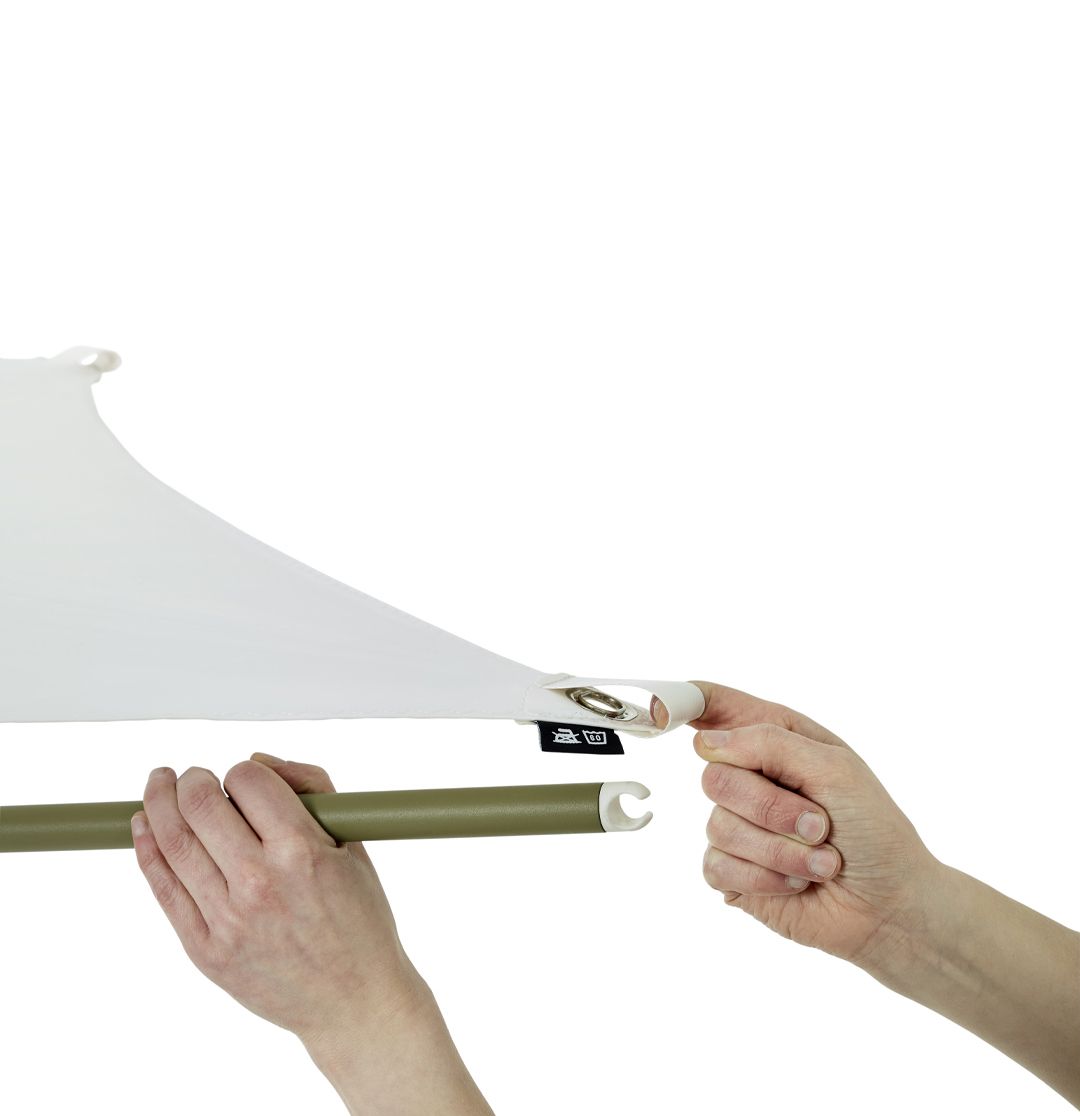 Just like the African acacia tree, this parasol catches as many rays as possible, with the least amount of surface.
Award winning product