Alheembouw HQ
Staden, Belgium
In projects, Hopper, Pantagruel, Inumbra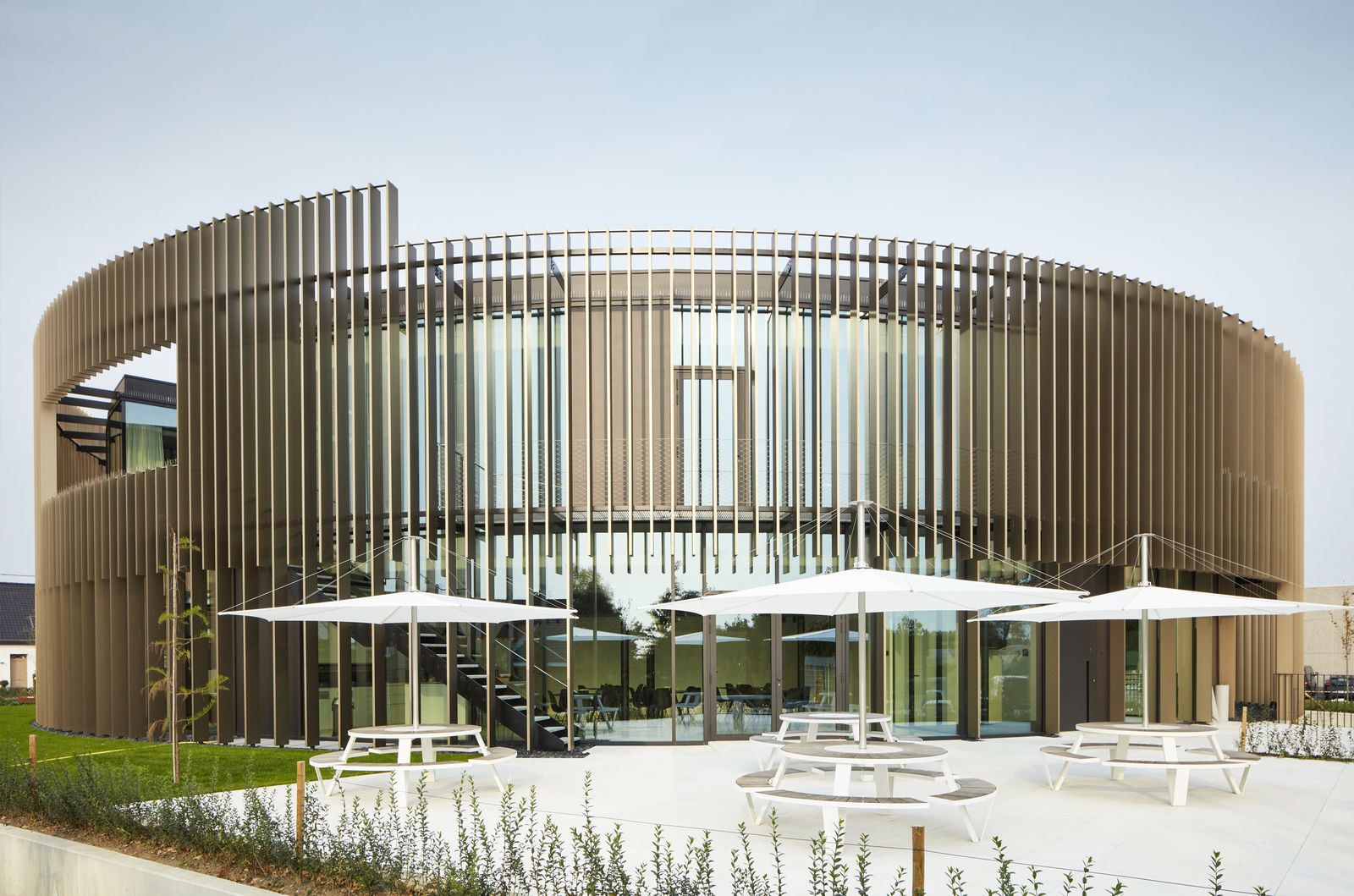 Alheembouw establishes itself as a sustainable construction partner and project developer in the private, industrial and public sector.
Their state-of-the-art office building is the result of a co-creation with B2Ai architects and has a human-centered approach to various aspects. The cylindrical architecture is made out of glass, aluminum and concrete offering a transparent feeling to the whole construction, in -and outdoors.
Connecting on several levels
To improve well-being at the office, several outdoor patios increase the connection between the different departments and their team members. They also offer a view on natural elements and provide an incidence of daylight. Several Hopper picnic tables on the top-level patios provide a place to meet up and enjoy the view on the surrounding rural area. At the ground floor terrace several Pantagruel picnic tables with Inumbra parasols complement the round-shaped building and are very inviting to employees and visitors to have a lunch break.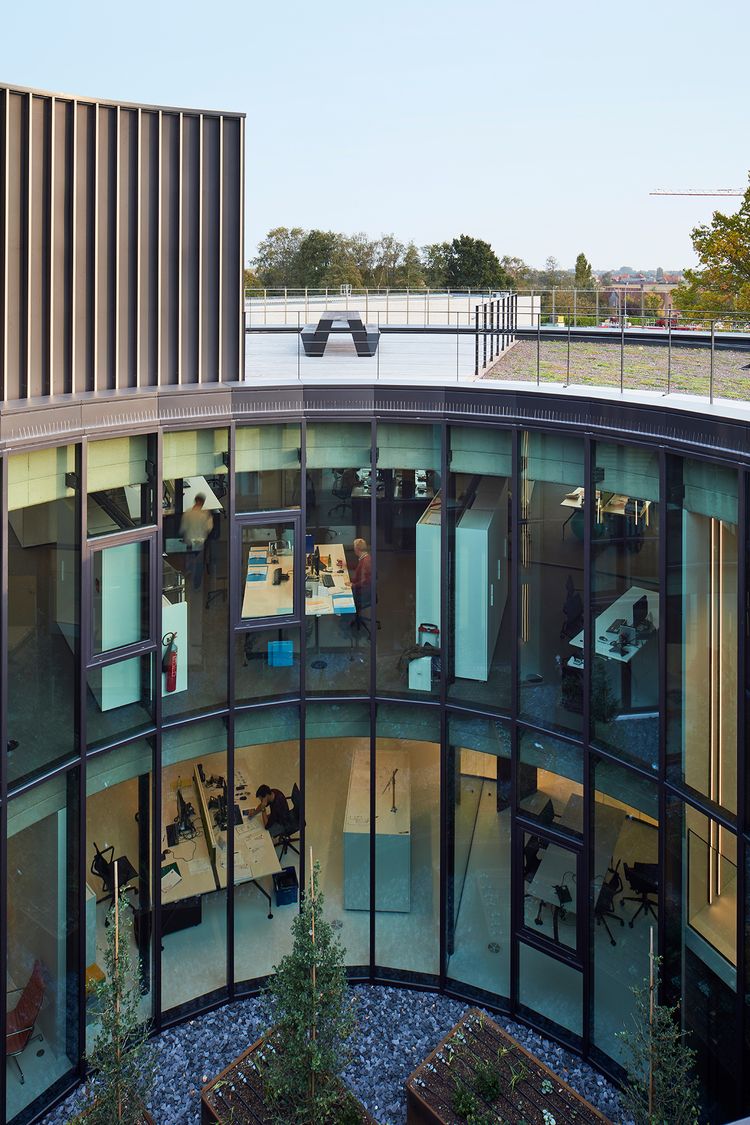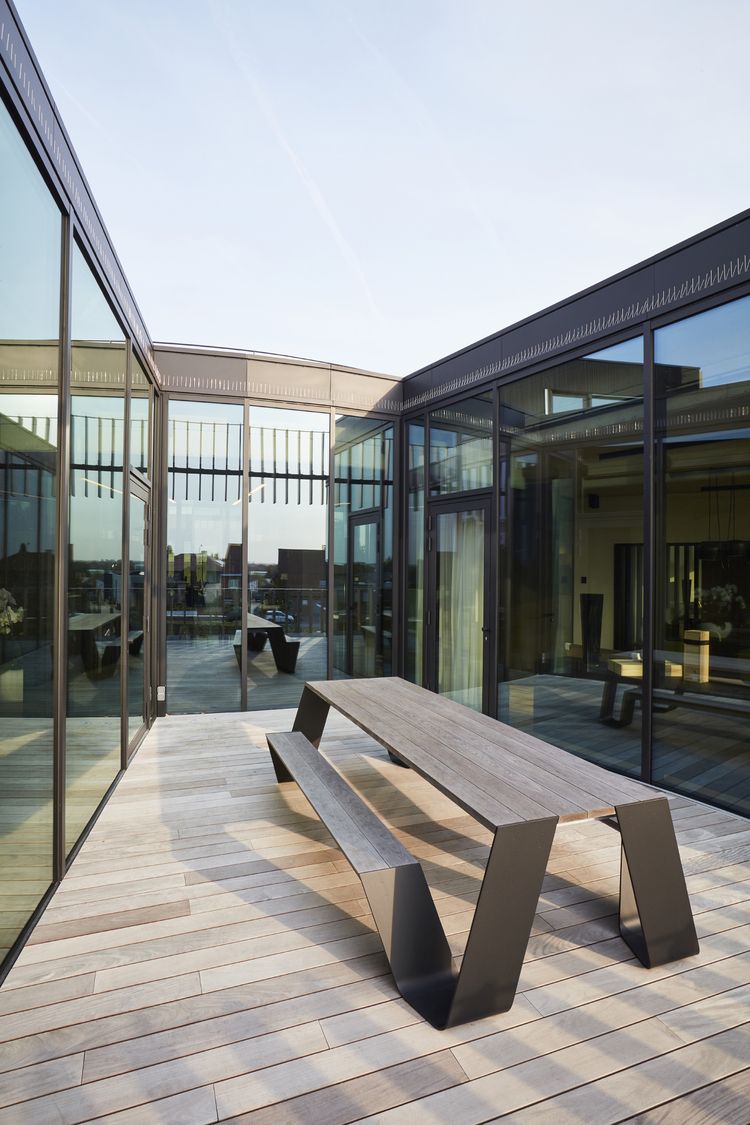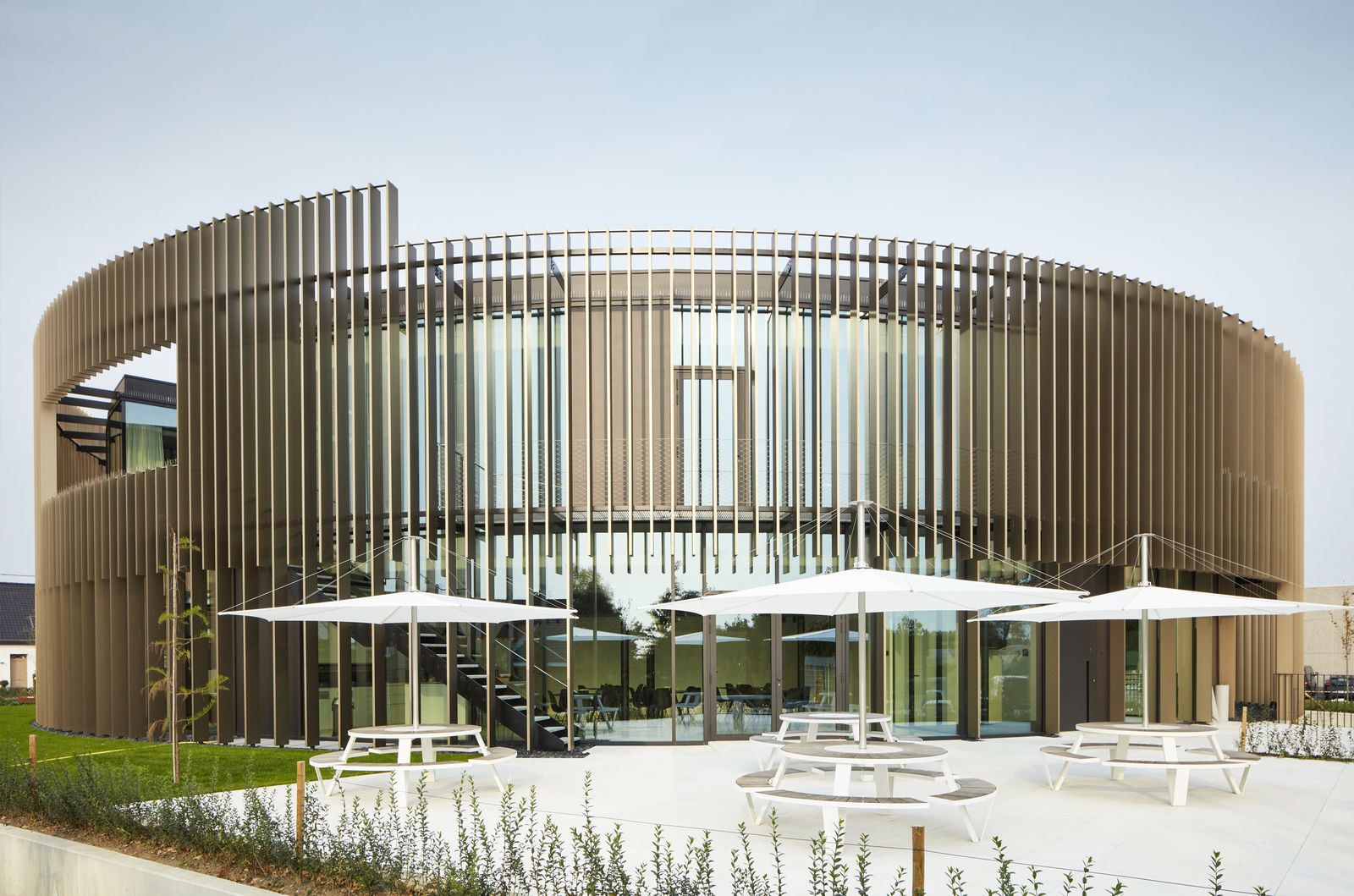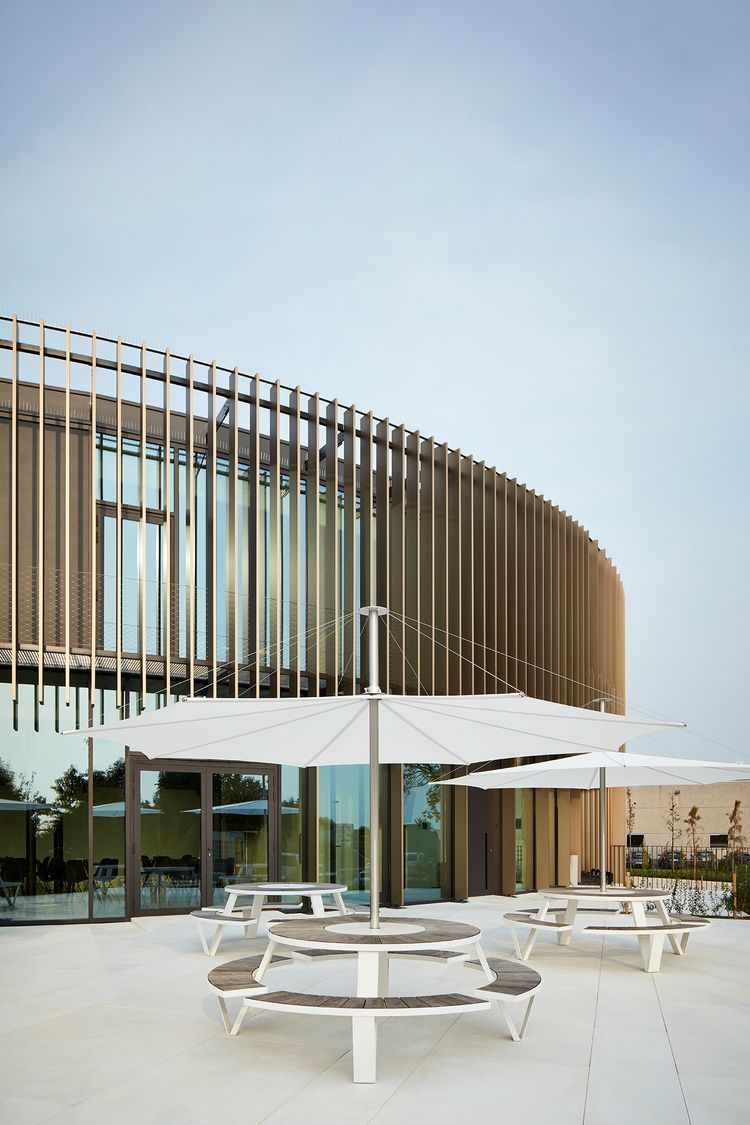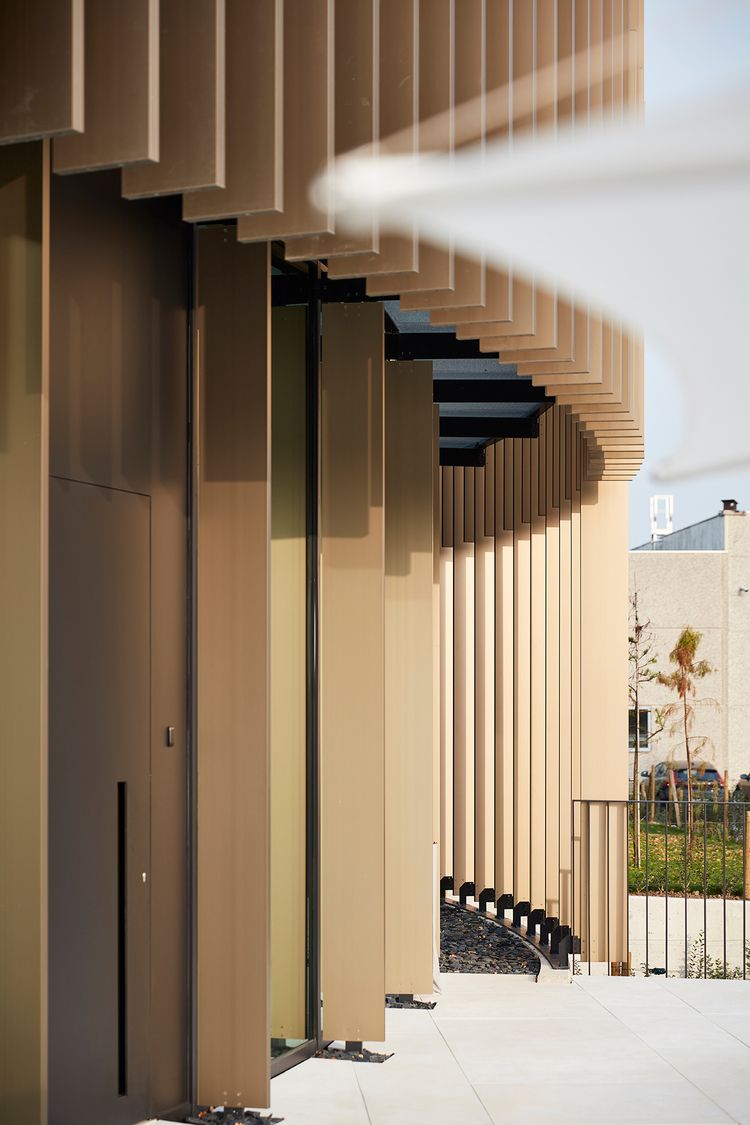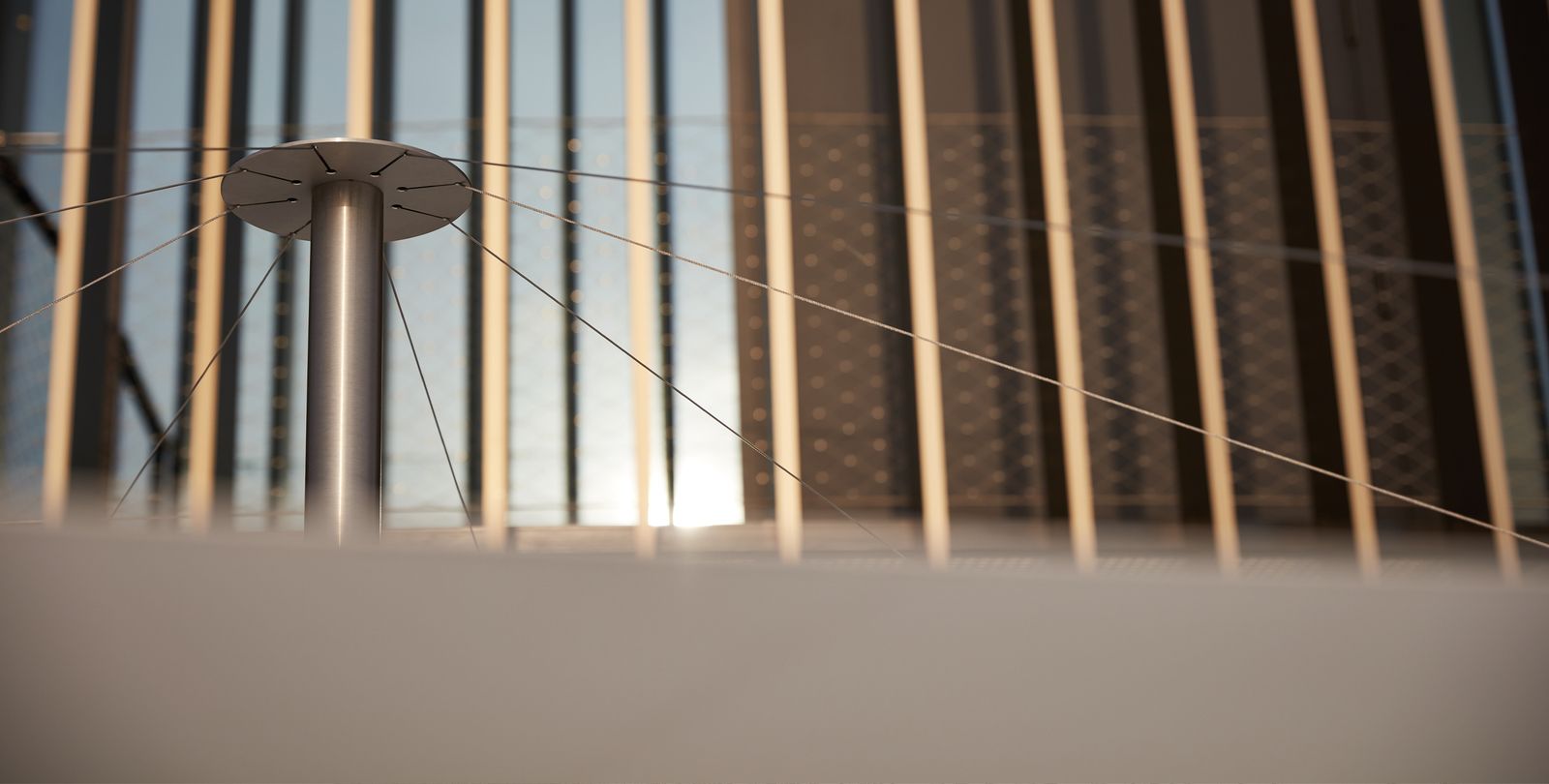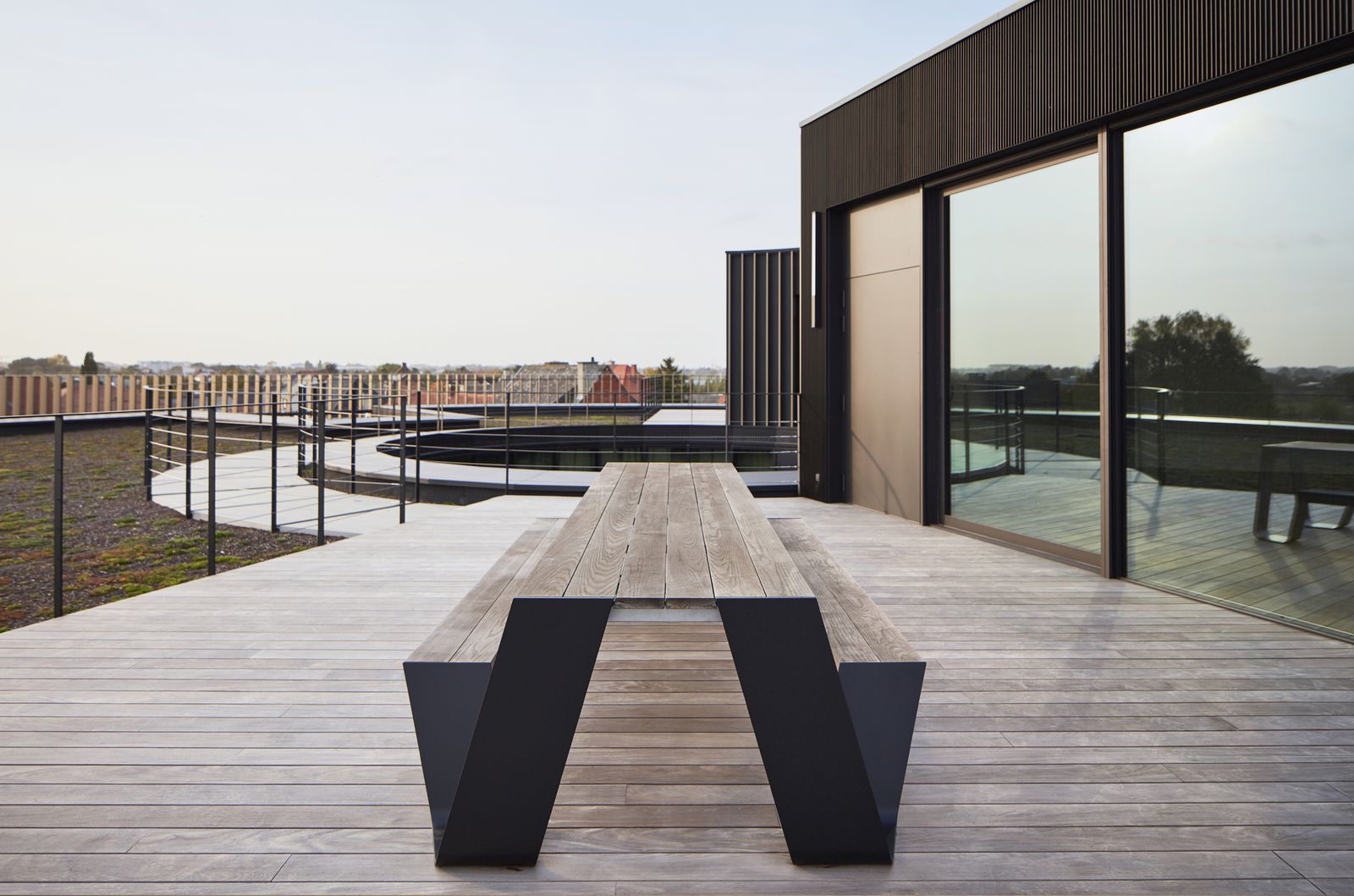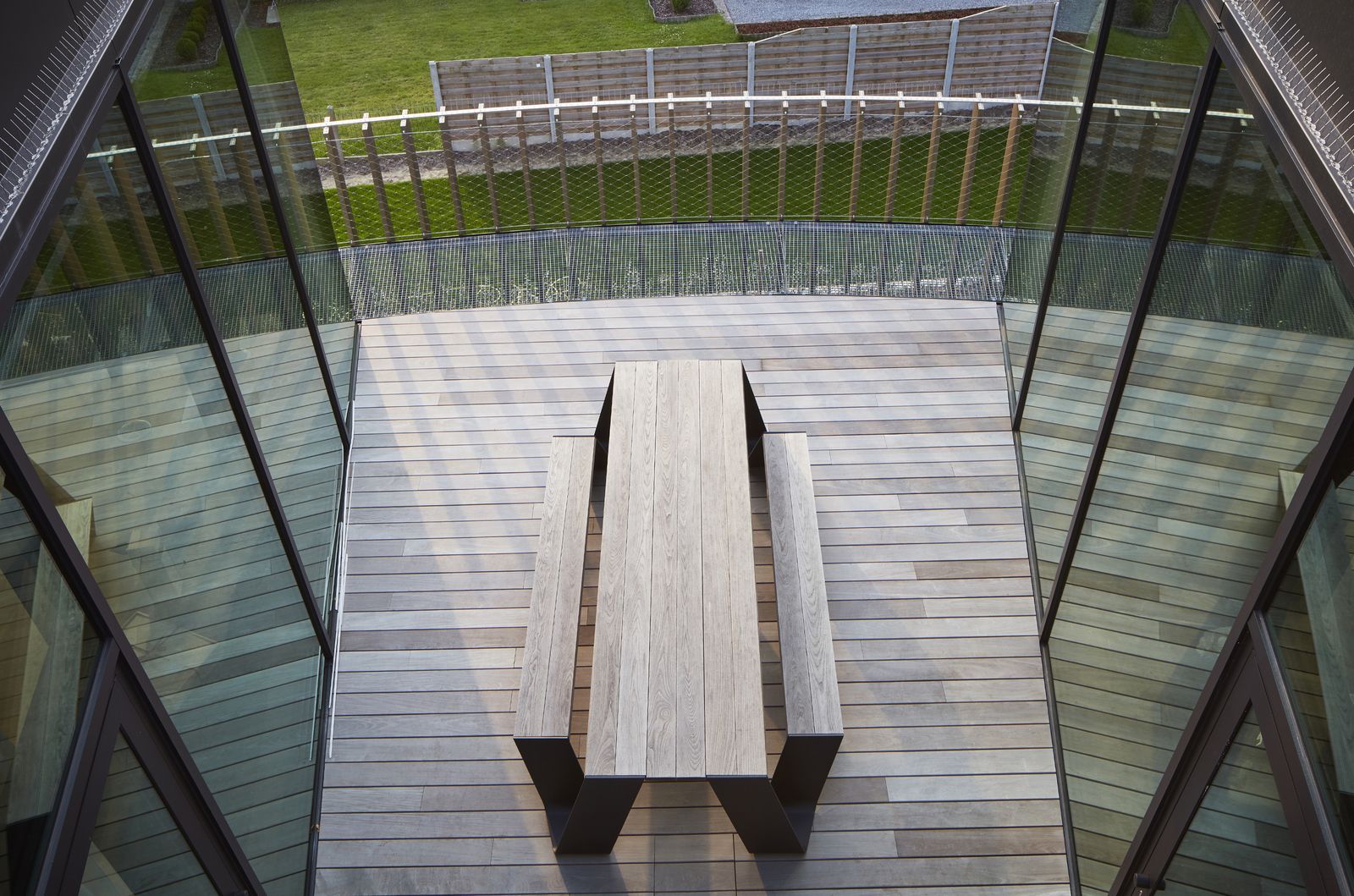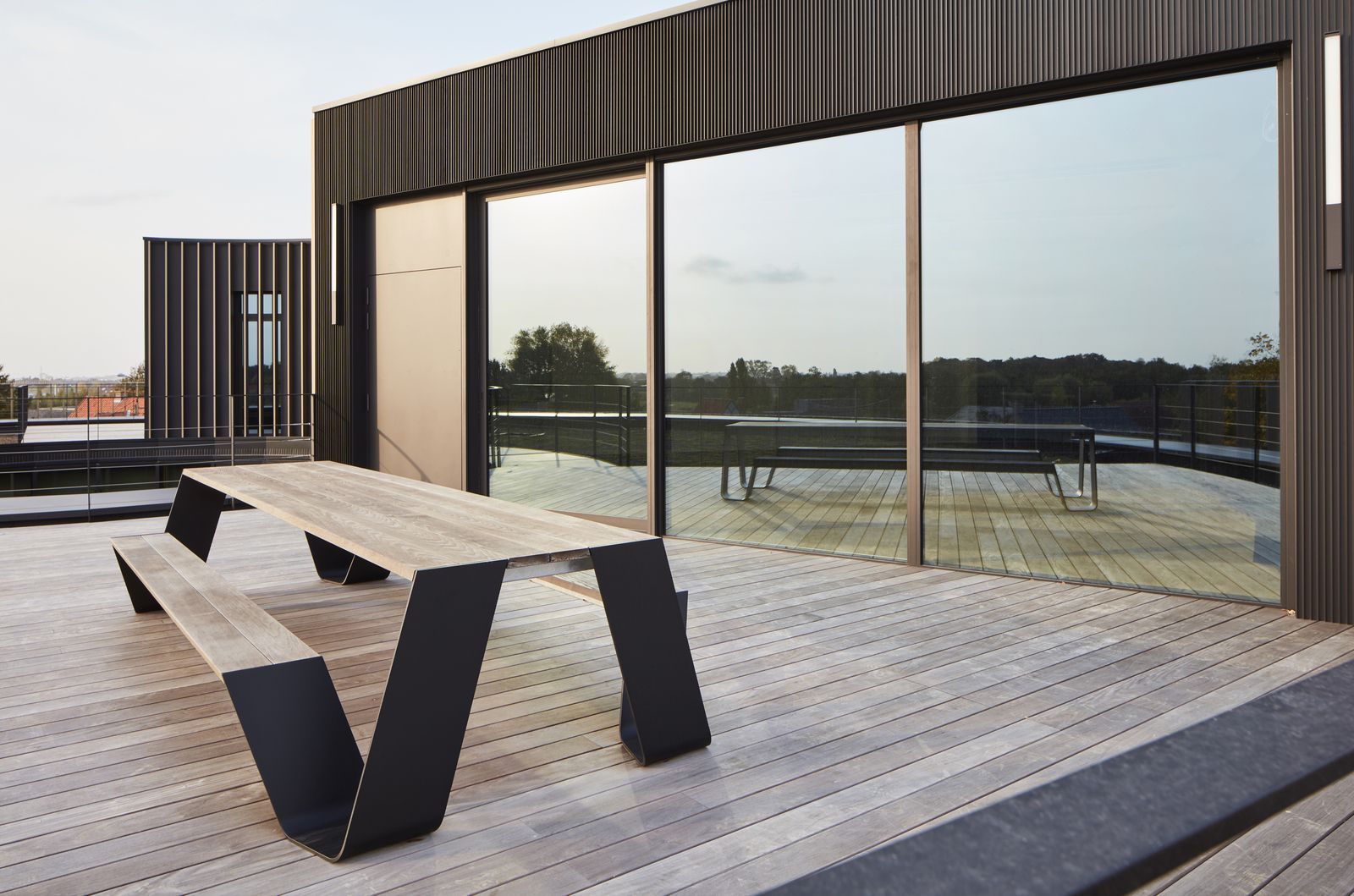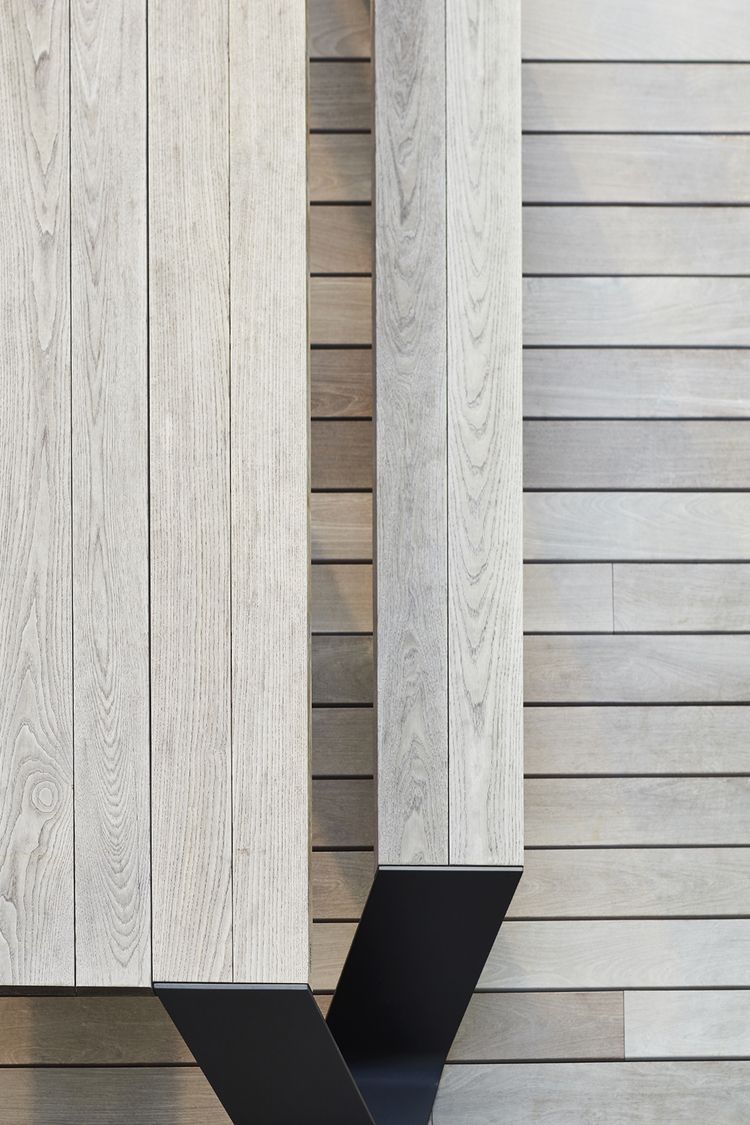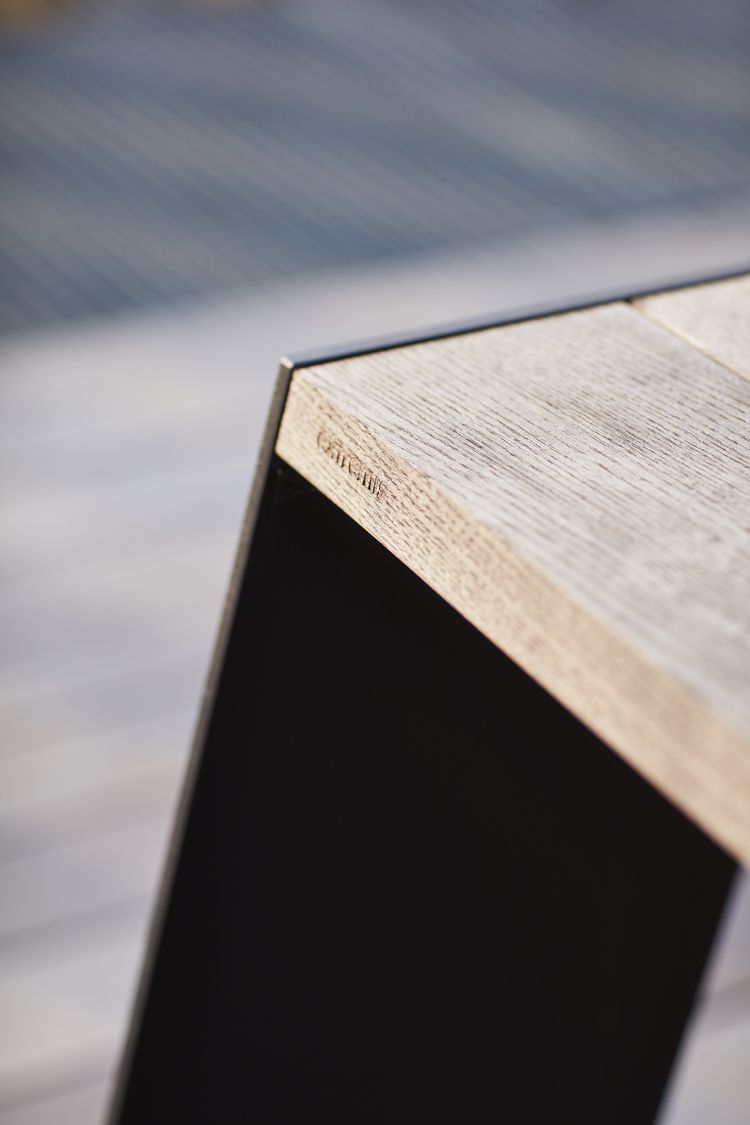 Pictures: Beeldcollectief
Architect: B2Ai