Big Boss' house exterior
Poperinge, Belgium
At home, Marina, Kosmos, Captain's Chair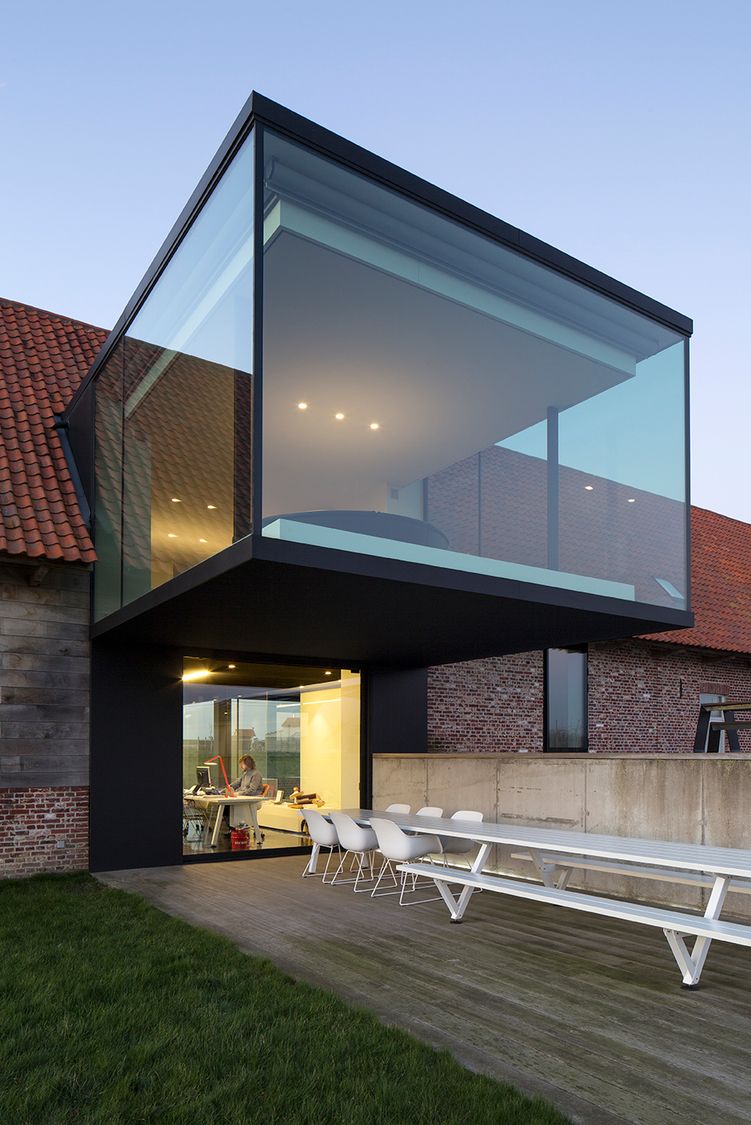 Dirk Wynants, founder and designer of Extremis, not only enjoys designing outdoor furniture, but he took it upon himself to rebuild this old farmhouse into a contemporary designer home.
The original elements of the 1850 farmhouse have been kept, but new elements have been included. The big, floating glass cube adds a sunlit room. It's the perfect example of how new, modernist elements meet tradition. The floating cube is a reference to the mysterious black monolith from Dirk's favorite movie 2001: A Space Odyssey.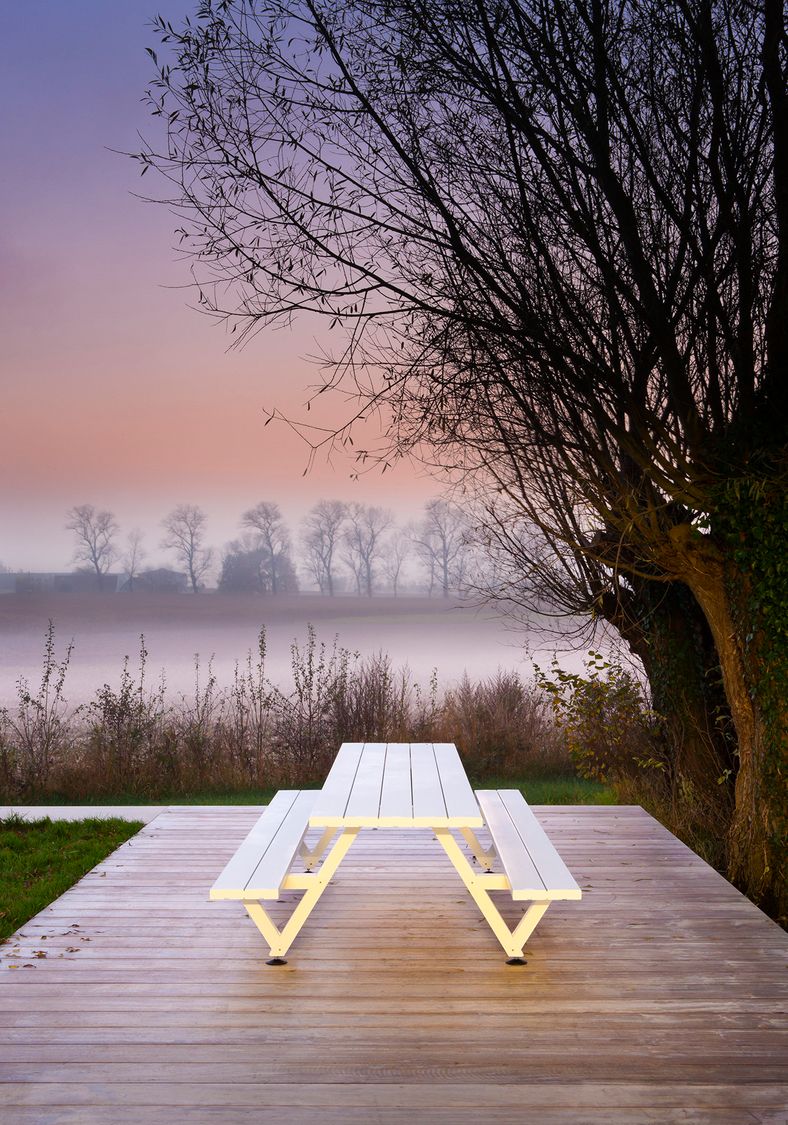 Unity and simplicity
The table feels just like wood but is a lot less sensitive to temperature changes and humidity.
Marina picnic tables enrich the terraces, accurately aligned with the floating window. As the farmhouse had few windows originally, the terraces are the place to be for some sunlight and a good chat.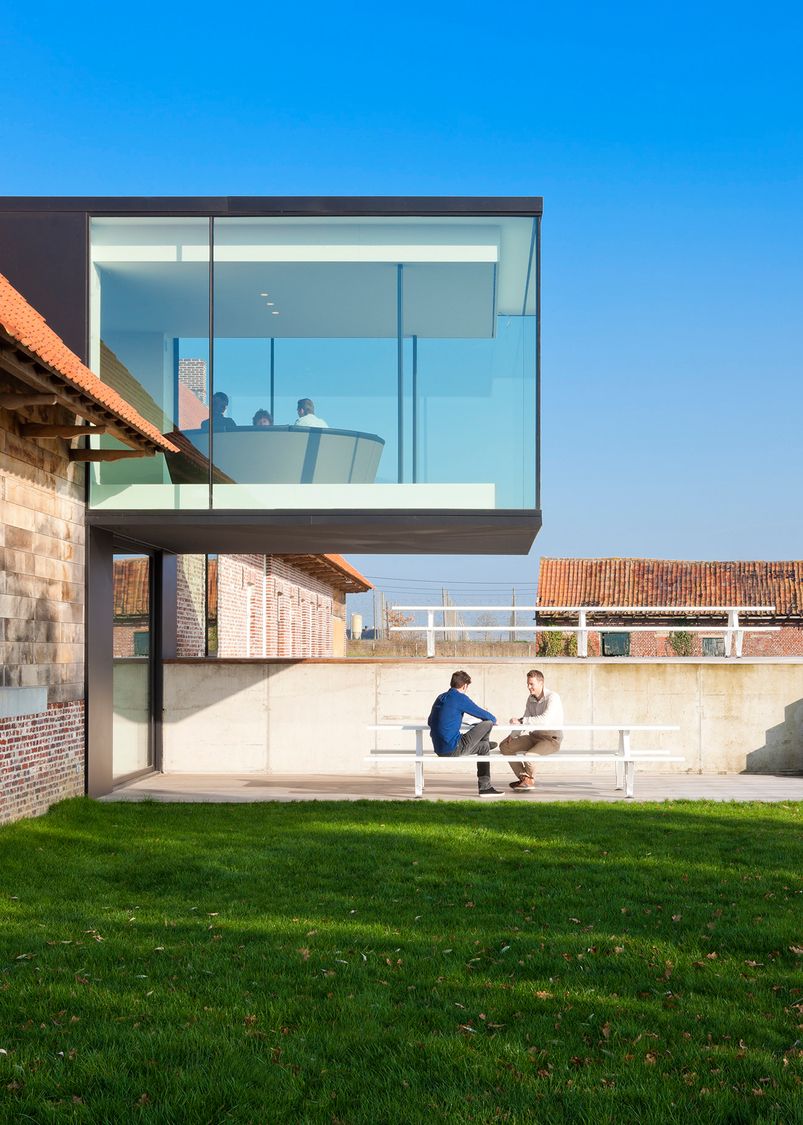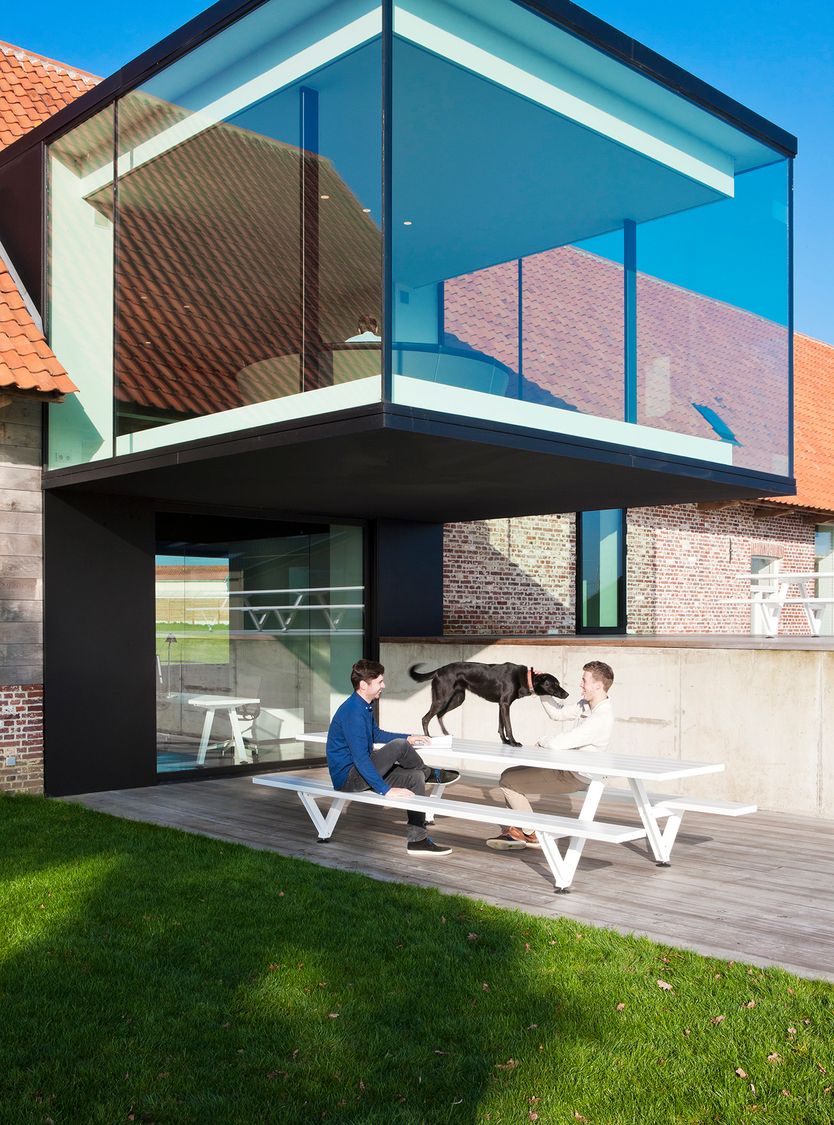 Jingba, the house dog, is Marina's biggest fan.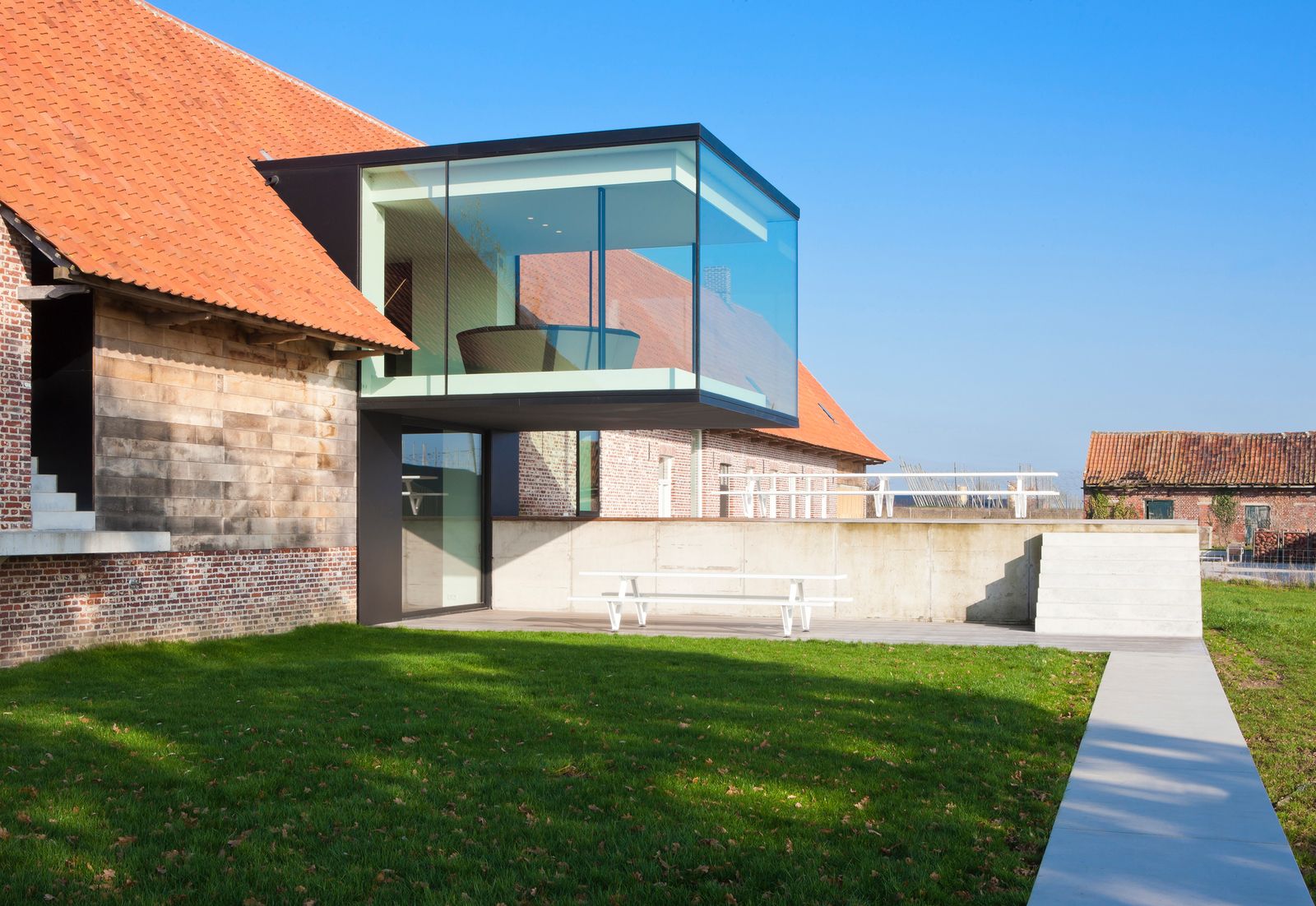 Floating above the fields
Inside the glass cube, the center of the house, Kosmos enjoys panoramic views of the Belgian fields. The round shape fits the floating cube faultlessly, creating a tiny universe filled with peace and sunlight.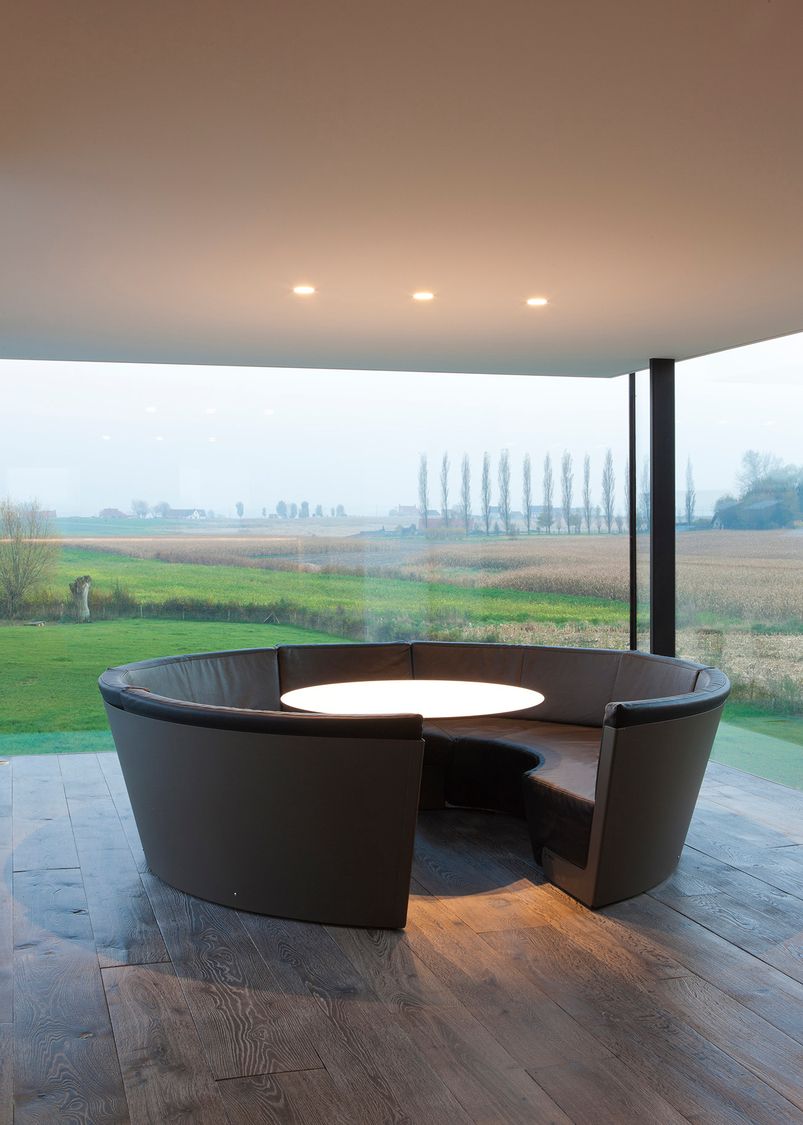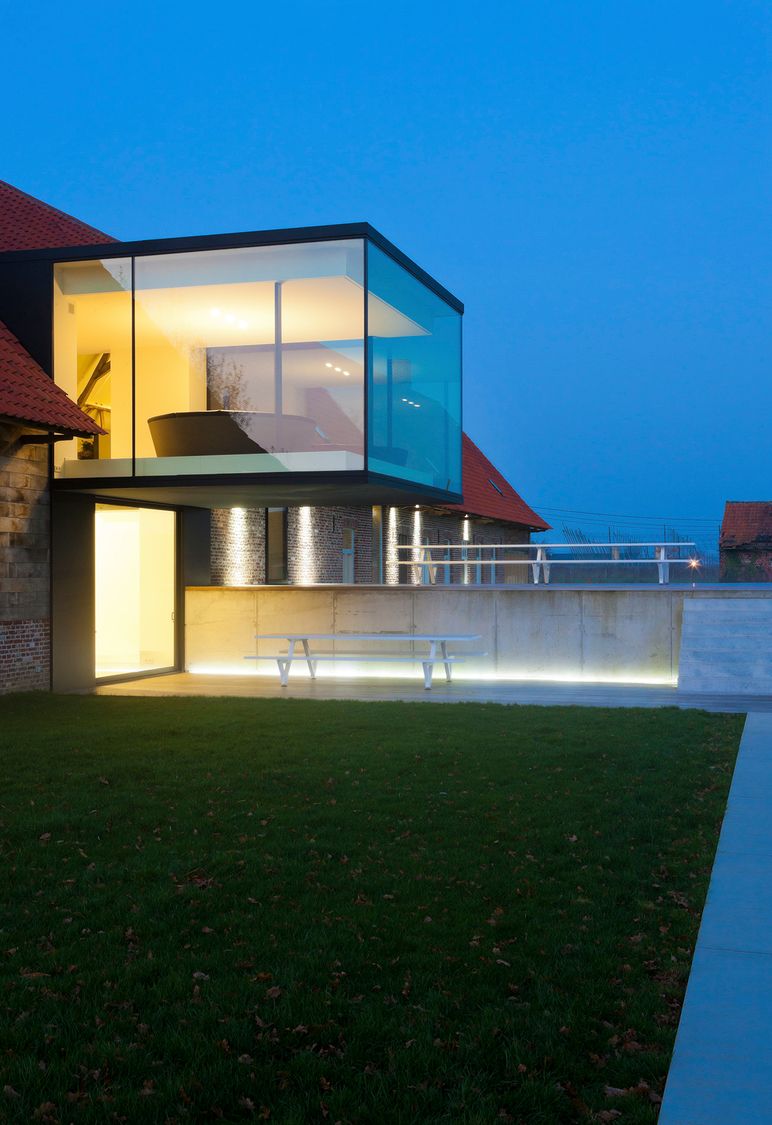 Pictures by Hilde Verbeke & Frederik Vercruysse