Fresh office terraces
Reading, United Kingdom
In projects, Hopper, Virus, Gargantua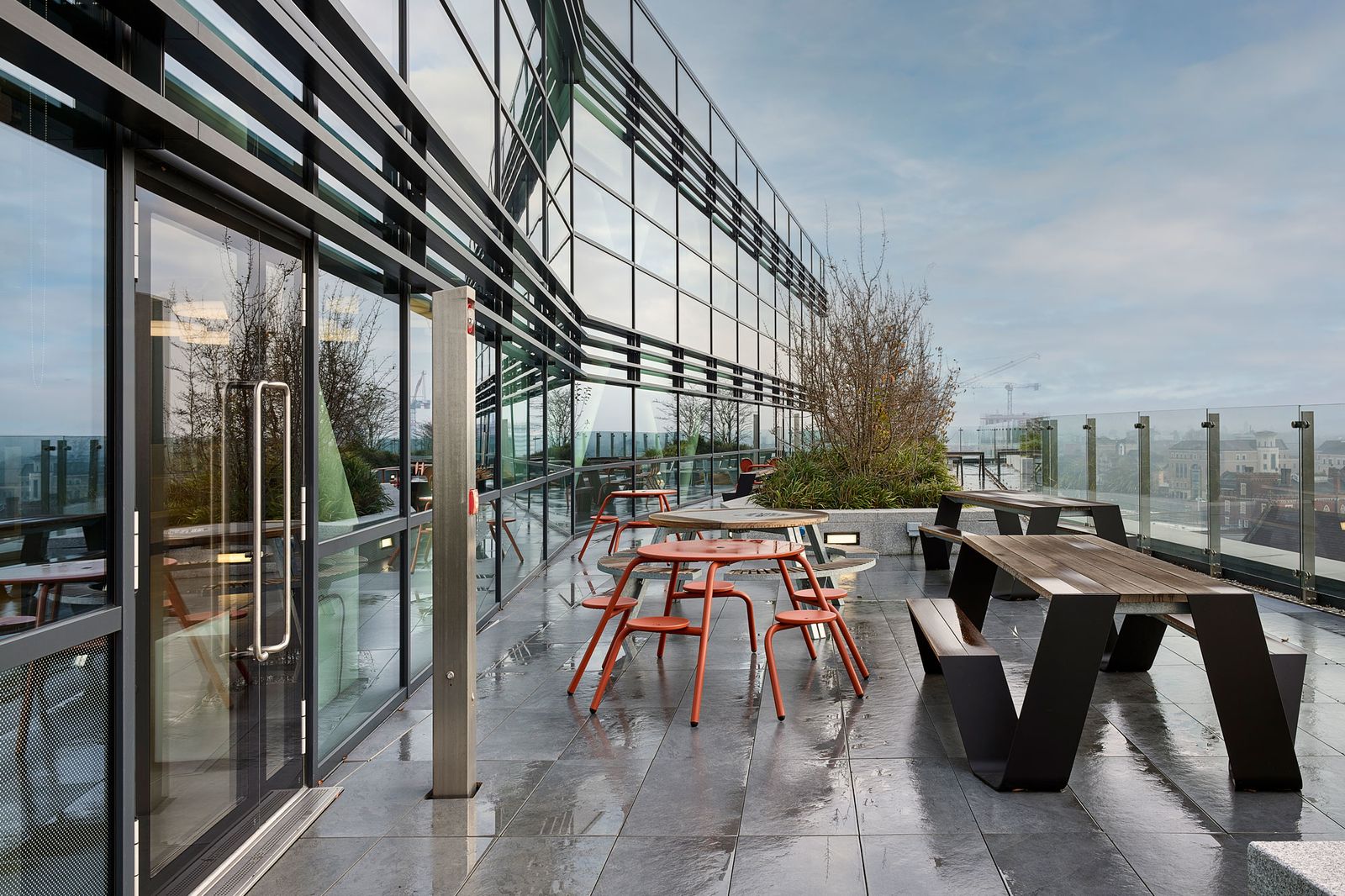 Though the weather in the UK isn't always glorious and sunny, KPMG – an accounting and consulting firm – did furnish their terraces beautifully. The variation of design furniture pieces are perfect for every breath of fresh air.
Considering an outdoor space for your office? Make sure to make the most of it →
Rain or snow? With this all-weather proof furniture you create a terrace that will last forever.