Mastercard Tech Hub at New York City
New York City, New York, United States
In projects, Picnik, Kosmos, Walrus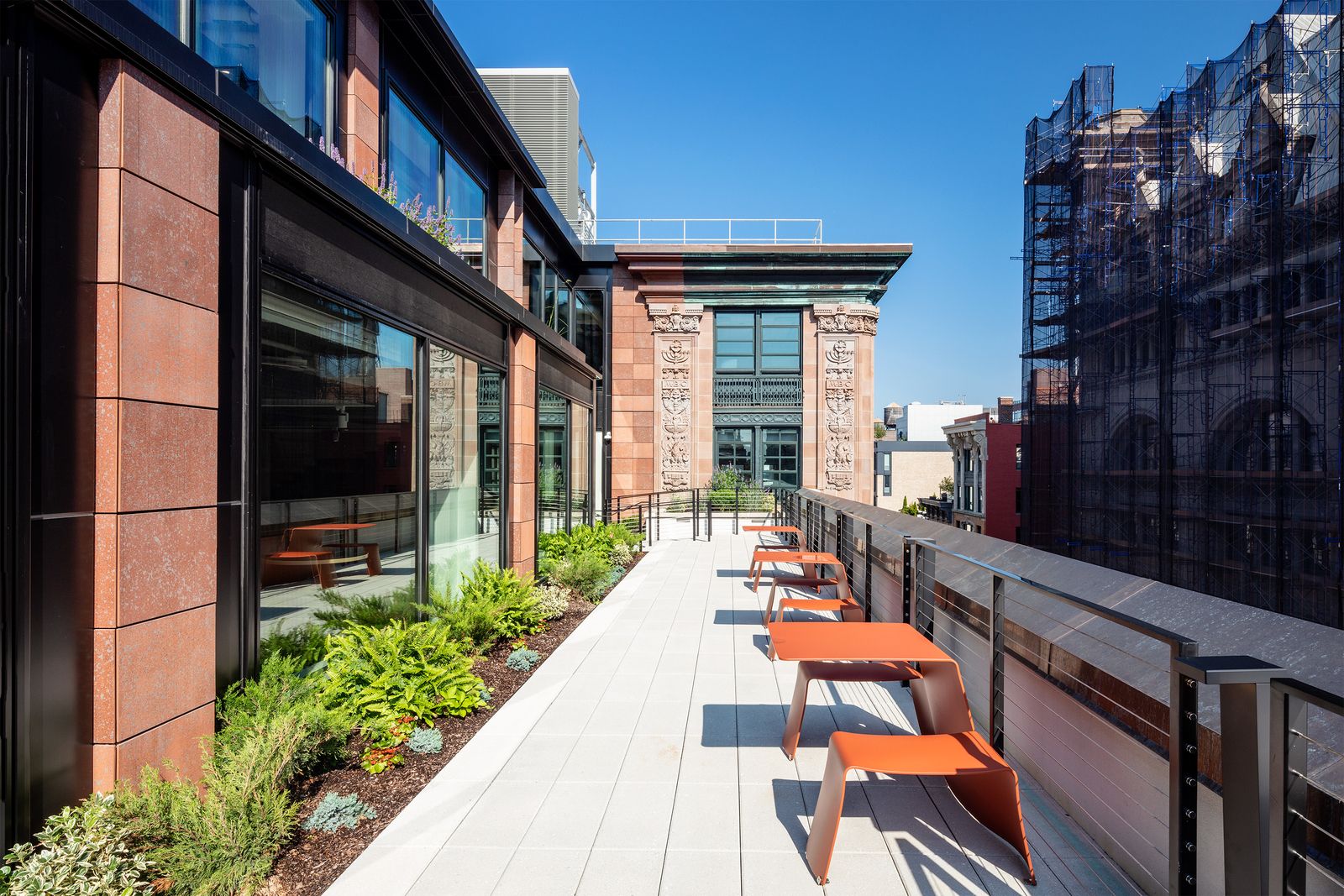 In a world of "return to office" hustle and bustle and the ever-changing needs of the modern workplace, there is one constant – designing spaces that people genuinely want to be.
The MasterCard Tech Hub in New York City aimed to accomplish just that. In a major effort to consolidate all of their office spaces into one – the mantra was quality over quantity; leaning on research to define the functional needs of space, while incorporating intuitive nice-to-haves that add value to the hybrid lives of their employees.
An urban office oasis
With the benefits of outdoor spaces on well-being and productivity, a stunning terrace was constructed adjacent to the glass and brick façade of the 5th avenue building which fosters collaboration and creativity next to stunning city views. Designed by Interior Architects, the space features Extremis Picniks in copper brown that almost look custom made for the site – the clean lines of the furniture perfectly mimic the lines of architecture.
The Extremis Walrus sofa offers a lounge setting for rest or casual meetings, situated in front of the green landscaping for a biophilic break in the day.
With a thoughtful and functional outdoor design, employees can leverage this space for almost any part of their workday. We'd say this tops the charts for urban outdoor workspaces, don't you?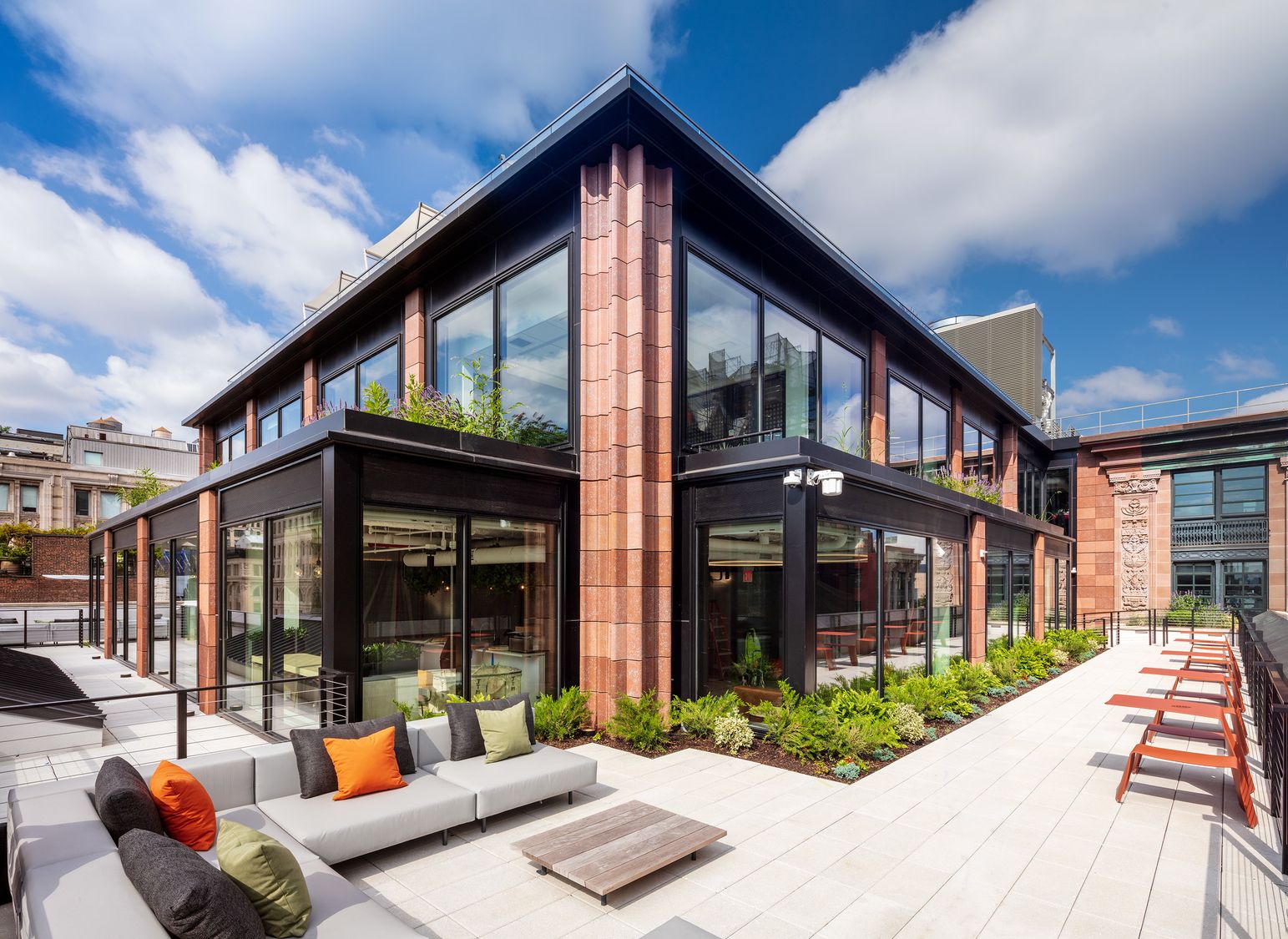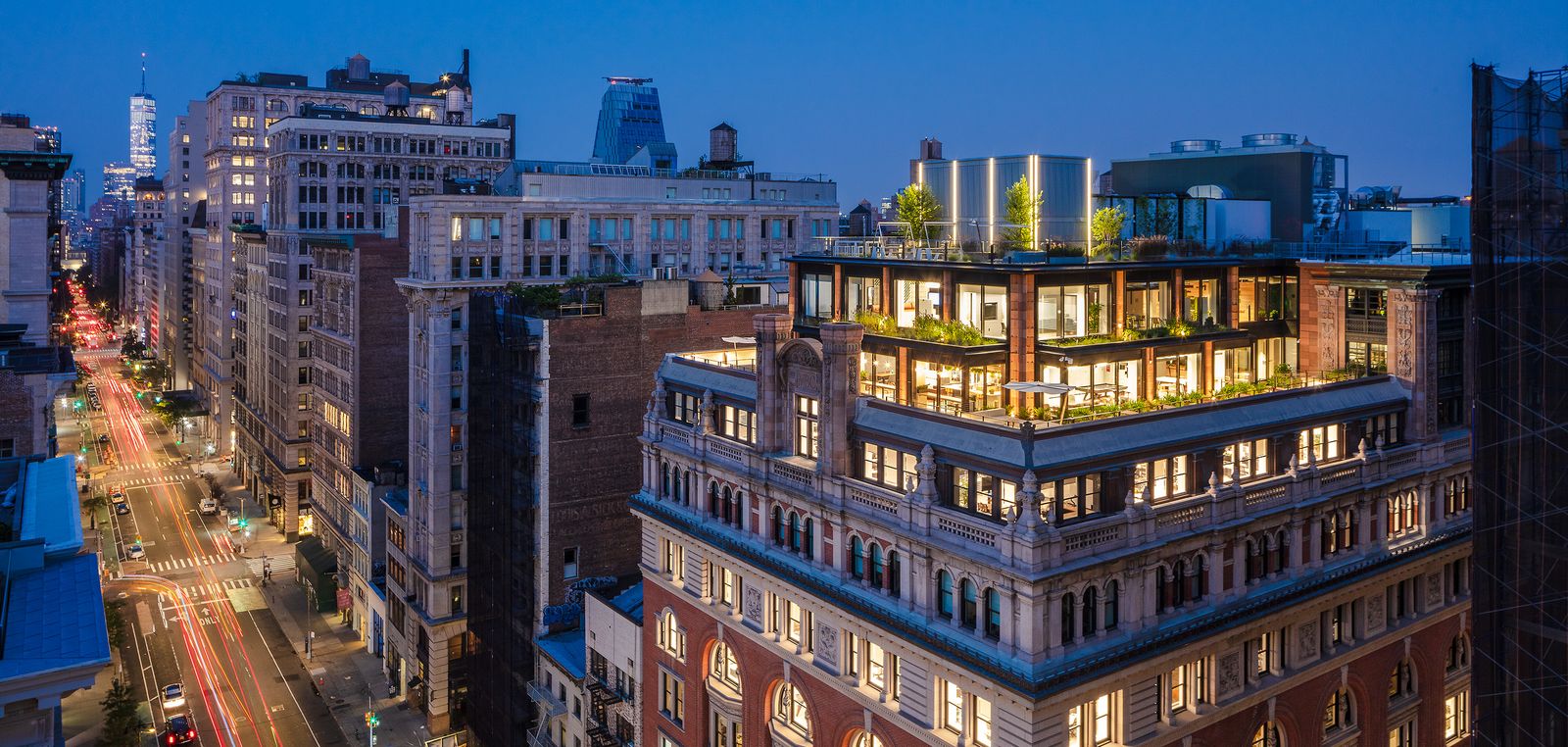 Design Firm: Interior Architects, NYC
Pictures by Alan Schindler©