Together with Porteman Next Door
Ypres, Belgium
In projects, Virus, Acacia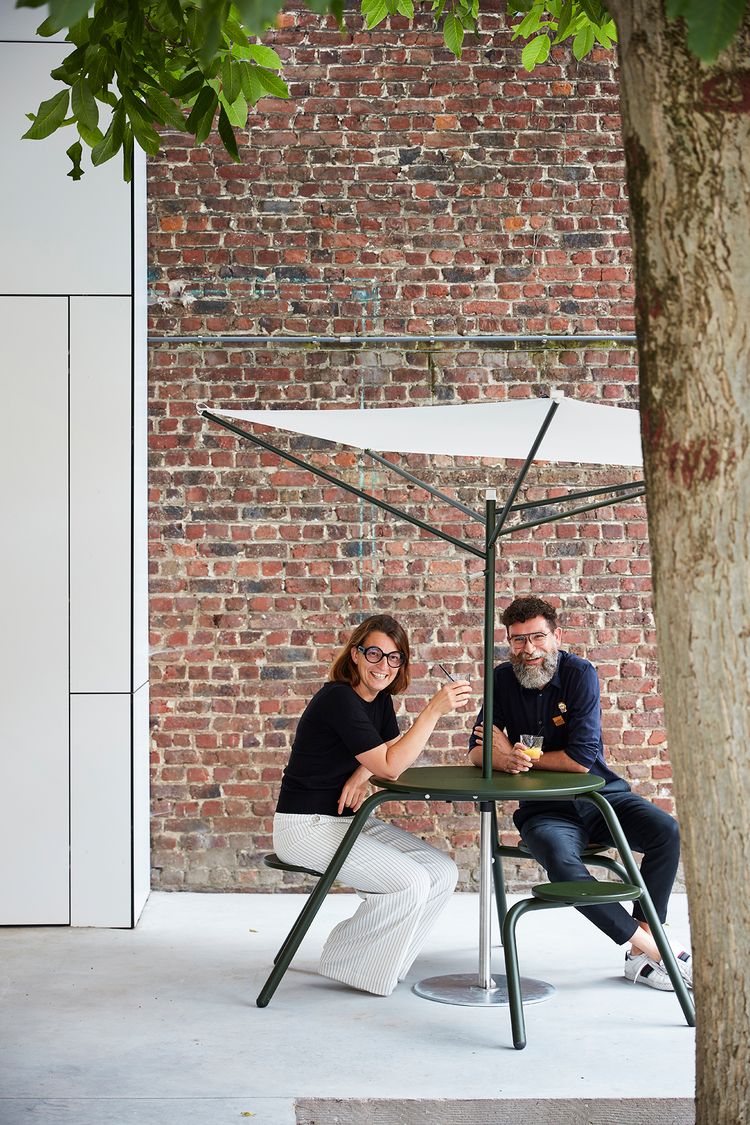 A store is no longer just a place to shop products, it's a space where you can connect with a brand or retailer's DNA. The eccentric yet sophisticated Optiek Porteman knows that. With their new pop-up, Porteman Next Door, located in the historical heart of Ypres, they aim to broaden people's vision on eyewear and introduce new brands in sportswear, kidswear and binoculars-department.
Store owners and eyewear junkies Gudrun and Jeroen chose Extremis furniture to complete the setting because it matches the store's refined image and enriches the visitor's experience. Ready for a quick tour?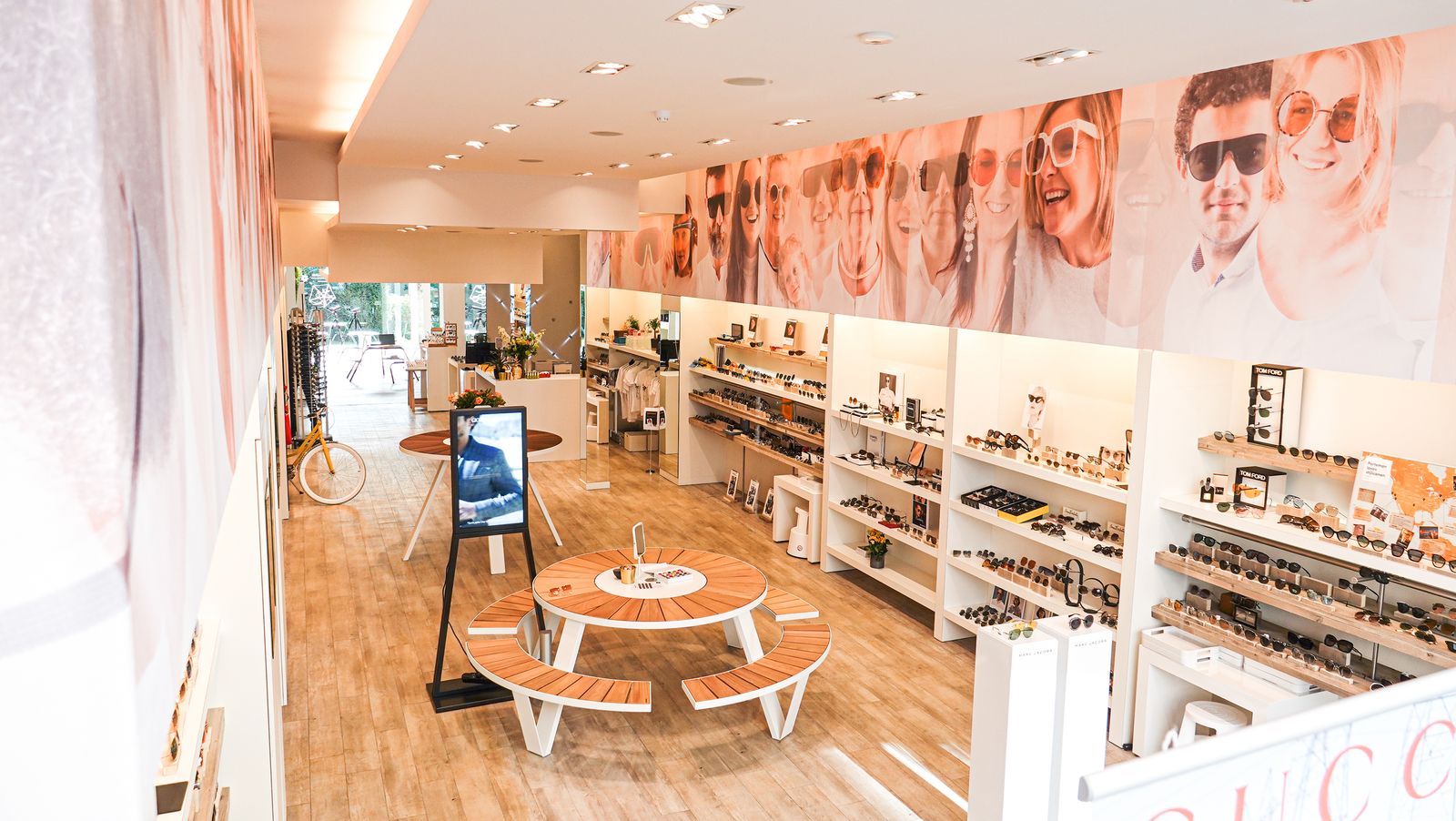 Warm welcome
High table Pantagruel welcomes you and your friend the moment you set foot into the bright building. The table's ideal height allows you to comfortably greet the host, have a chat, and take a drink. You can also grab a drink first if you're thirsty. After a while, you feel the curated and creative eyewear collection lurking and that's when you decide to leave the table, go off on an adventure and explore the store.
Enchanted by all the different sizes and colors, you pick out a few of your favorite frames. Both you and your friend slide into the Pantagruel picnic table and try them on. Round, square, butterfly-shaped optical glasses... the options are endless. Your friend is in awe and says you look wonderful with every frame. Even surrounding strangers gather around the giant (table) and nod approvingly.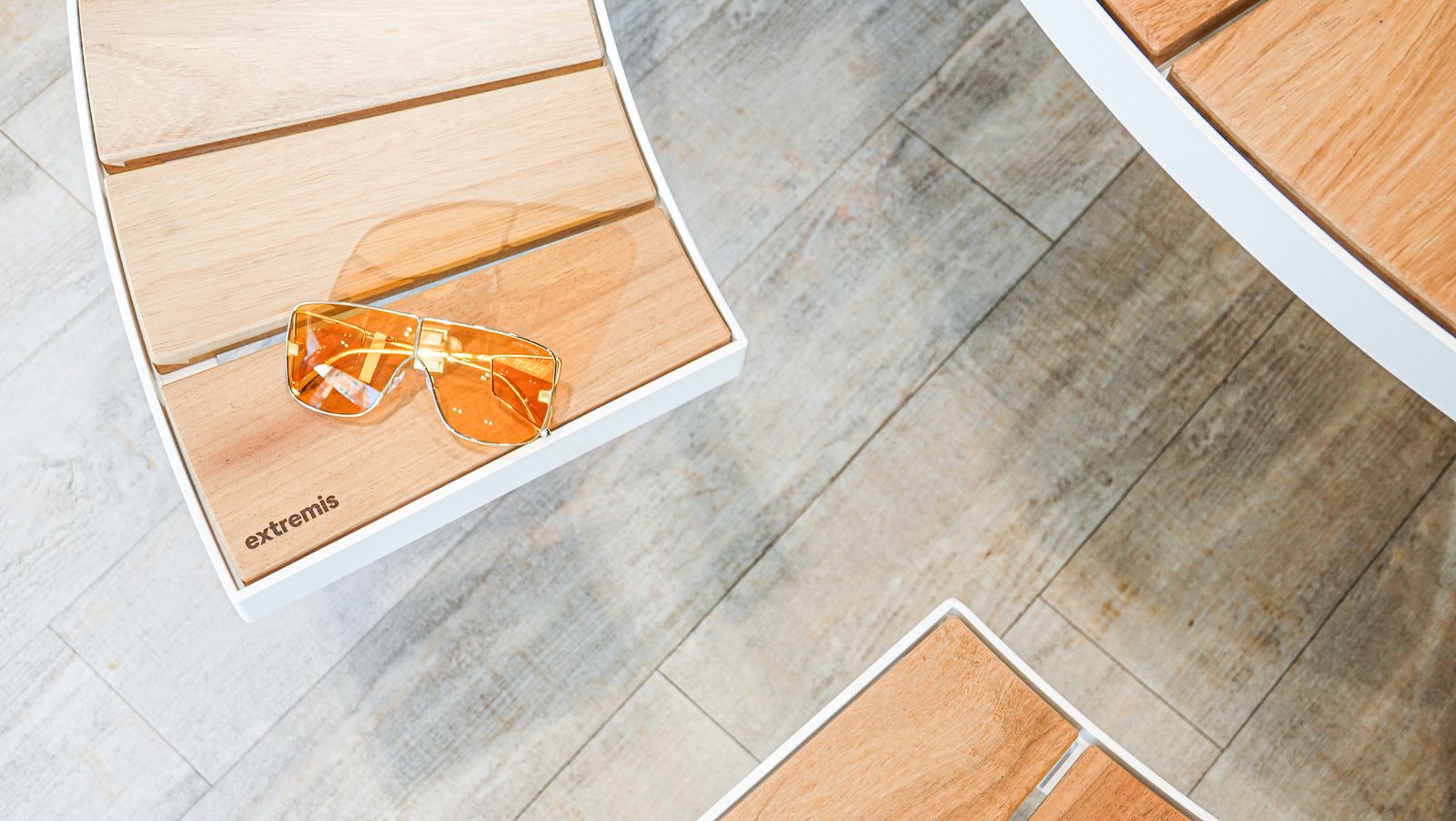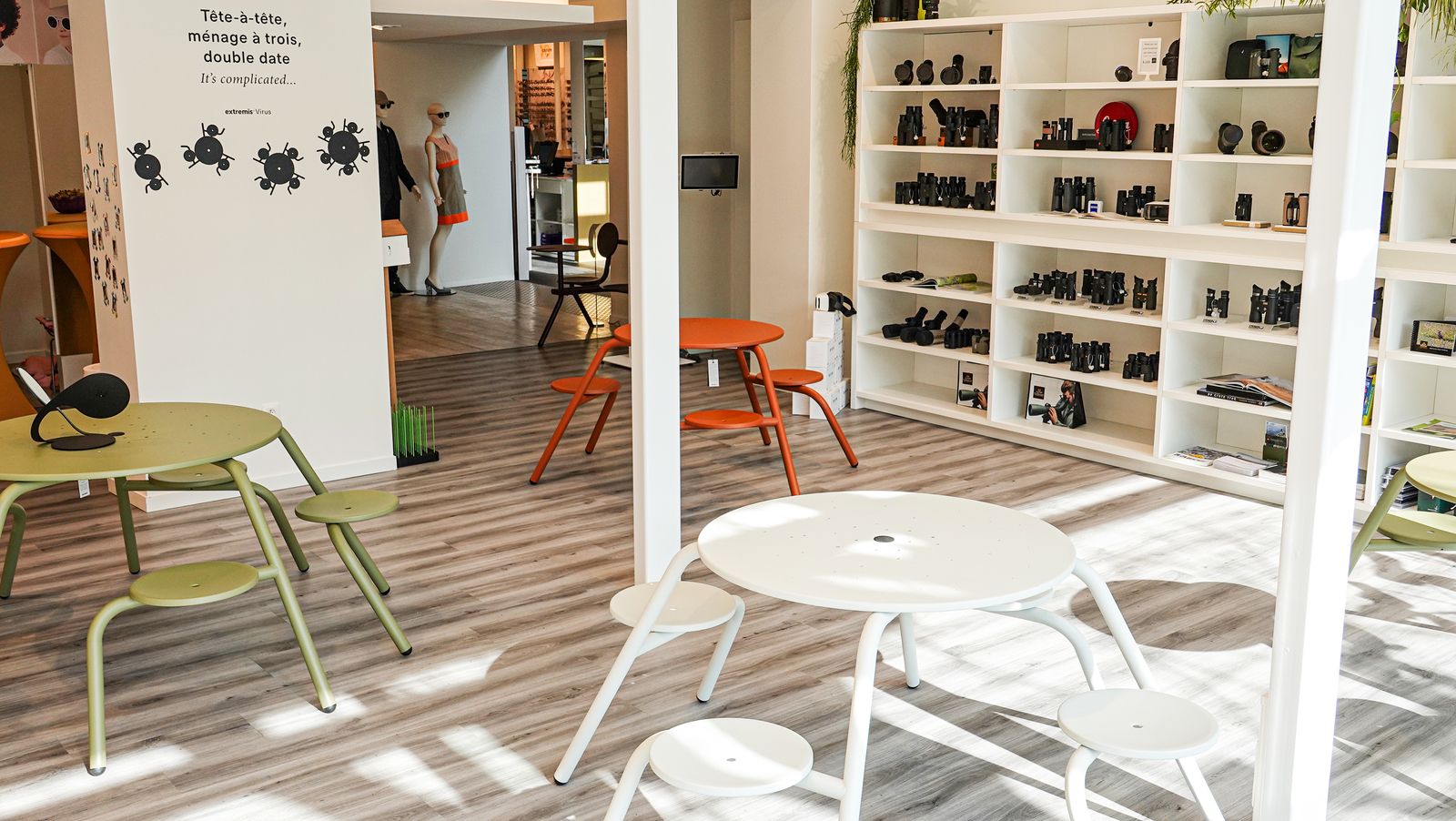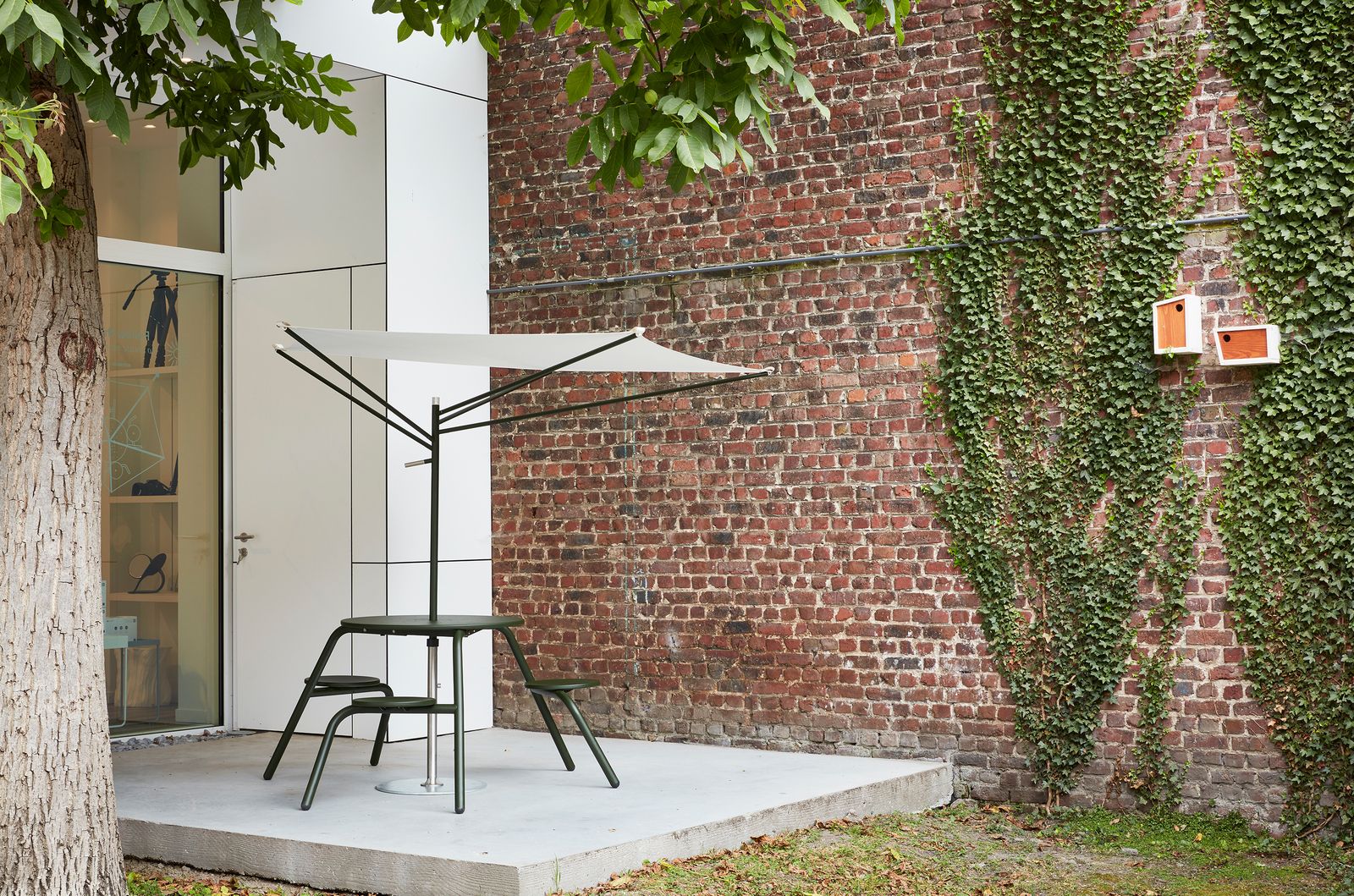 Garden views on the Virus tables
A few moments later, you'd like to find a more quiet place and your eyes fall on two, three, four Virus tables at the back of the store. You and your friend choose the bottle green two-seat, get a pair of binoculars, and admire the beautiful blooming city garden. Look, there are rabbits running around in the grass! Slowly but surely, other visitors also find a place in the warm copper three-seater on your right, where they catch up on life, and in the verdigris four-seater on your left, where they plot plans to open their own store one day.

Through your binoculars, you suddenly spot a few high school friends you haven't seen in ages. What a surprise! The sun is out, but the compact Acacia parasol is too, so you join them around Virus and introduce your friends to one another. They seem to be hitting it off immediately. Maybe it's time to try on a few of those sunglasses too?
"Extremis furniture brings us, our customers, sales associates and random visitors together."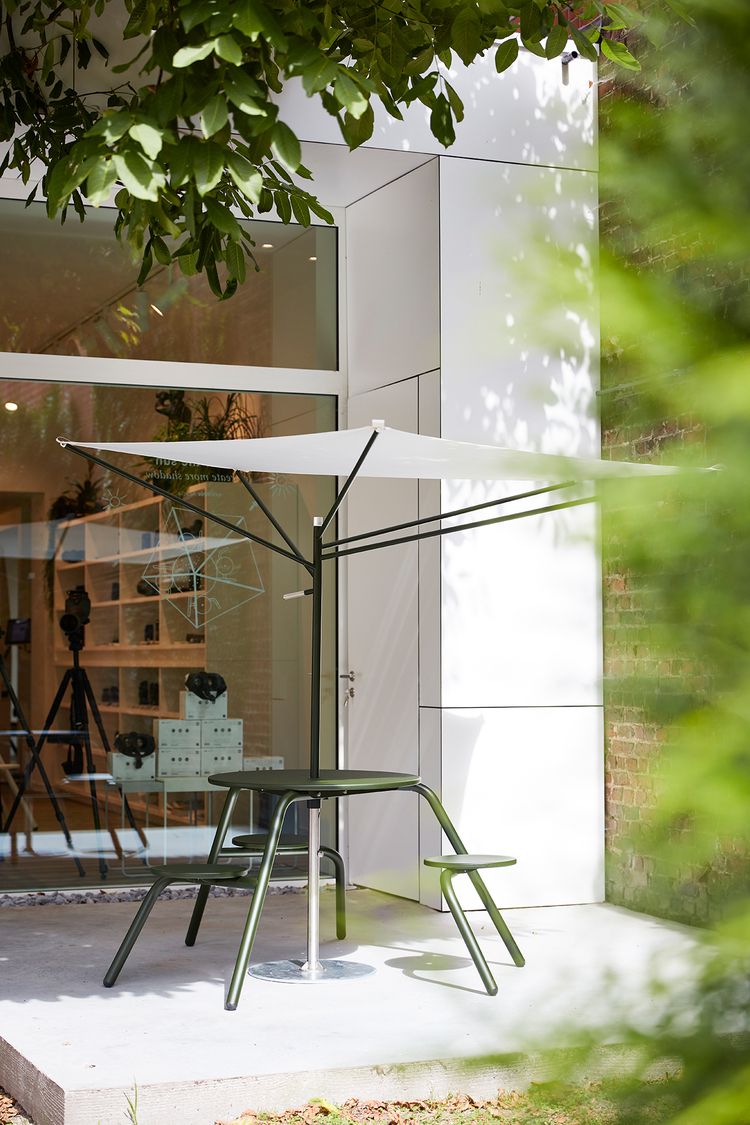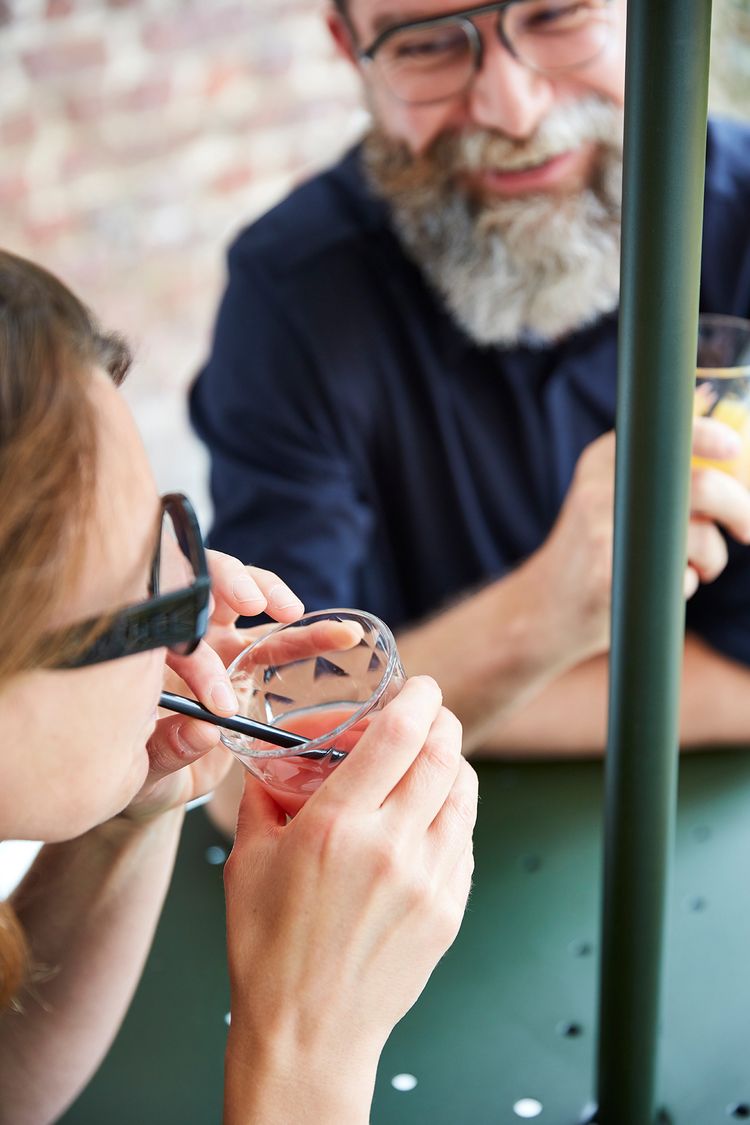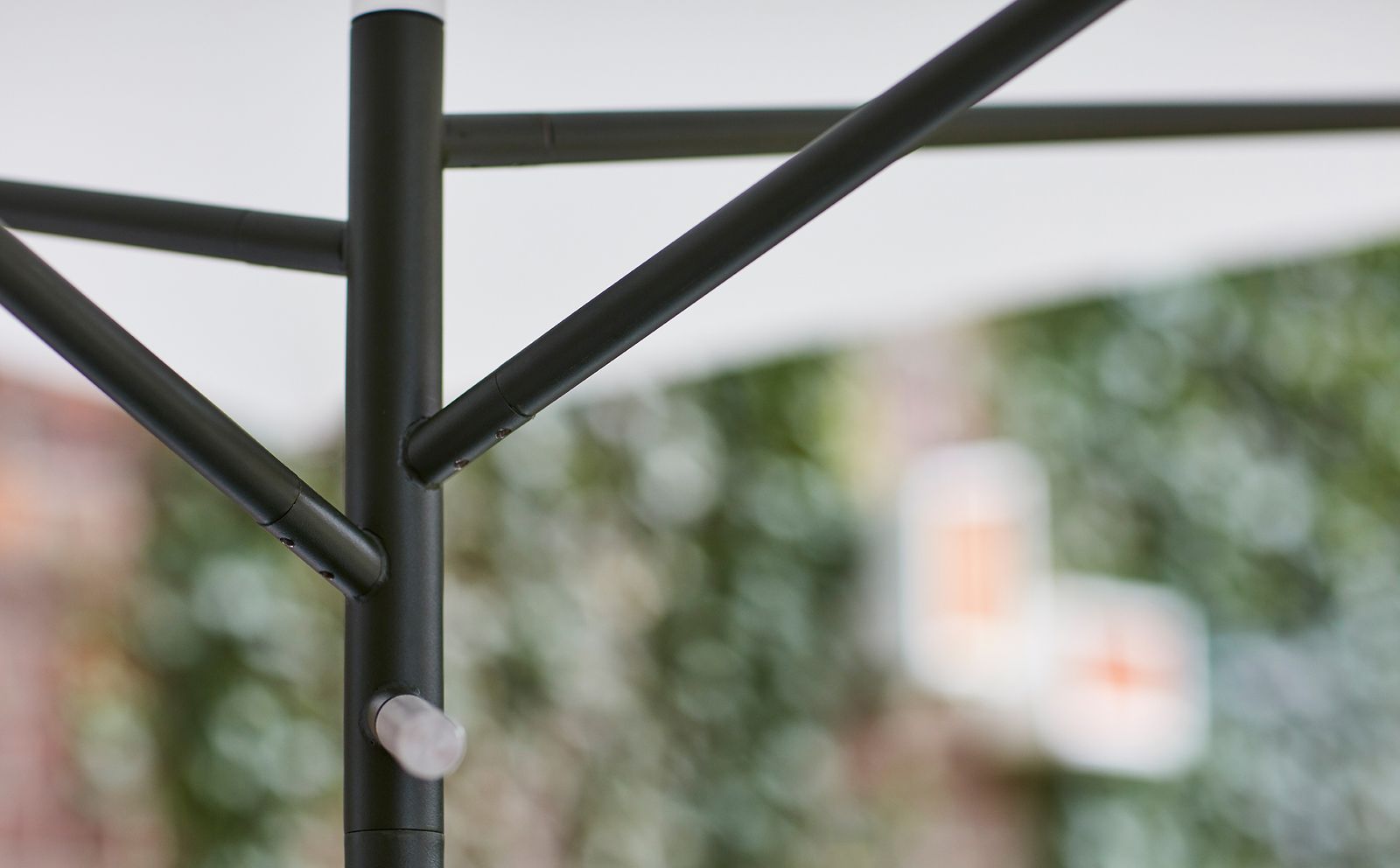 Pictures by Beeldcollecties & Porteman